Our first vacation to Napa Valley is down in the books, and it was a blast and a half. We went because it was a birthday present to my mom for her 50th birthday, courtesy of my sister, the hubs, and myself. I don't think there is ever a better birthday present where other people get to enjoy it, too. Even though the hubster didn't get to go (he stayed behind with Charlotte), he had his hand in a lot of the planning. He is a planner by occupation, and it really did pay off in the scheduling of activities for this trip. We had a blasty blast. Here are the top 10 things you must do when traveling to Napa Valley.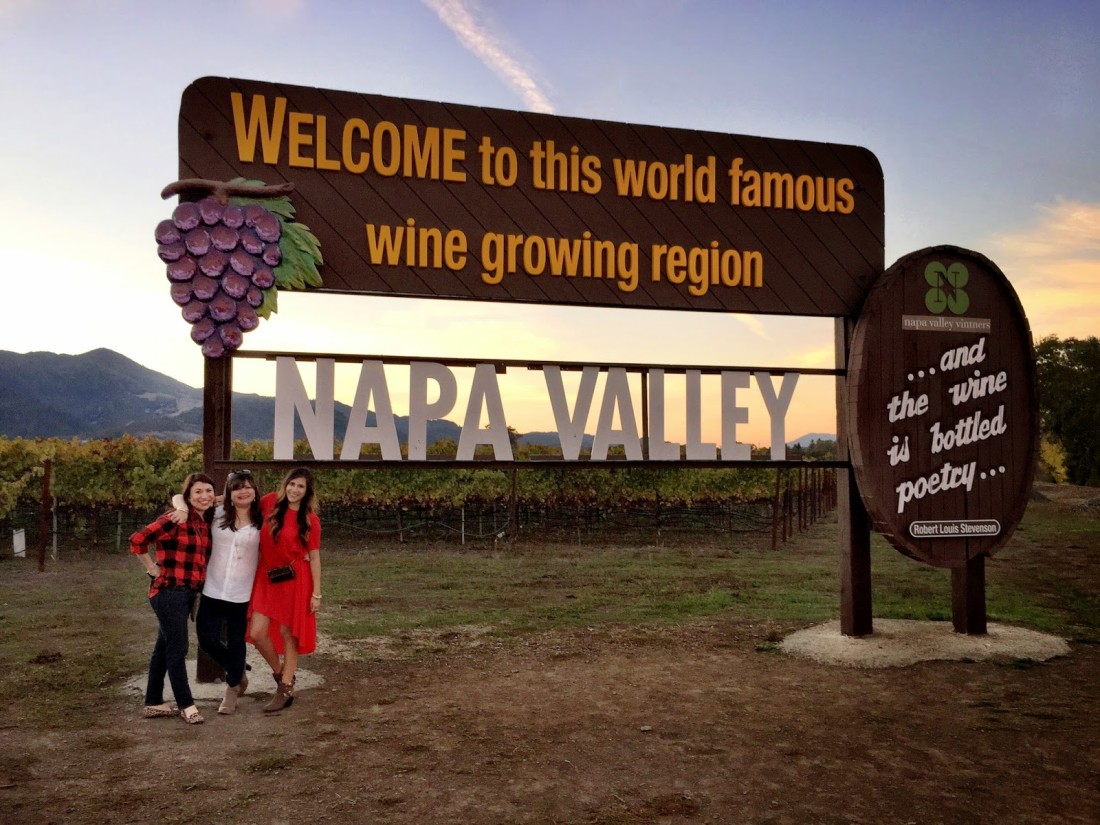 1. Stay in Yountville.
We stayed at
Napa Valley Lodge
, and it was AMAZING. This place is priced very economically, and this lodge offers a complimentary "continental" breakfast each morning. I've never seen a continental breakfast that included prime mimosas, warm dishes, and fresh waffles. Say what?! This hotel is charming, quaint, and the best accommodation to stay at in the most gorgeous little town in all of Napa Valley: Yountville.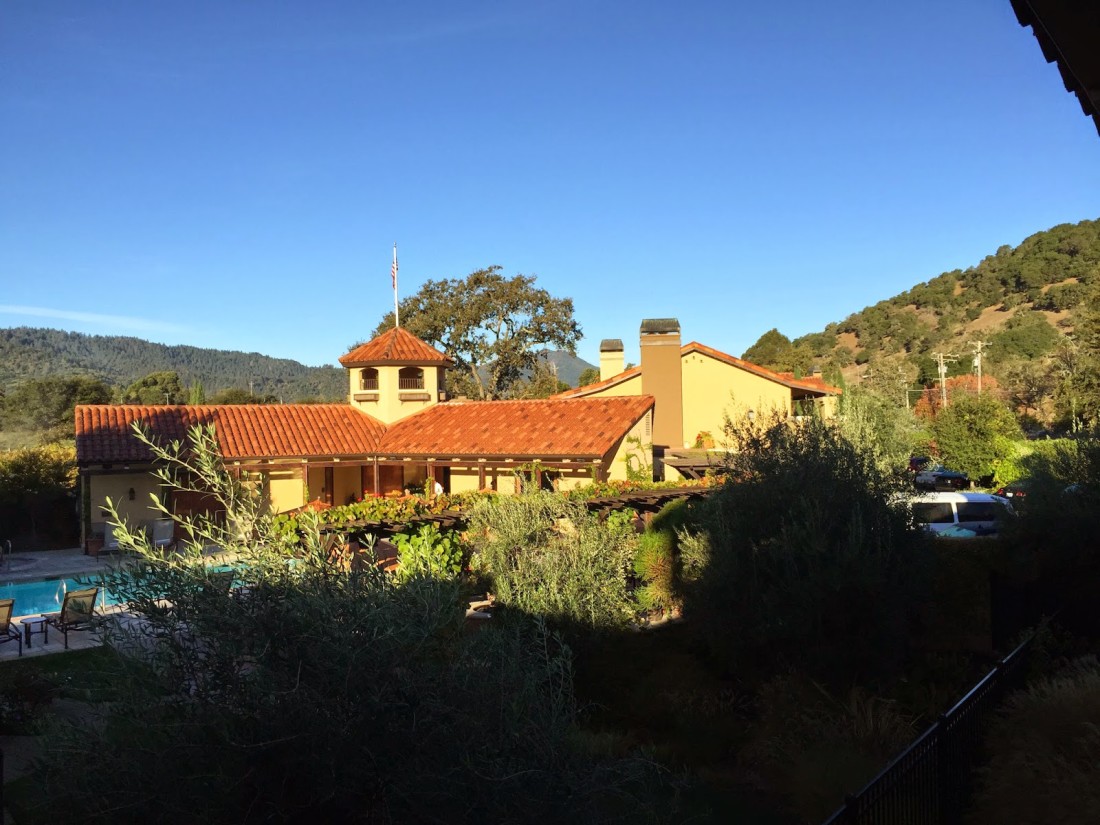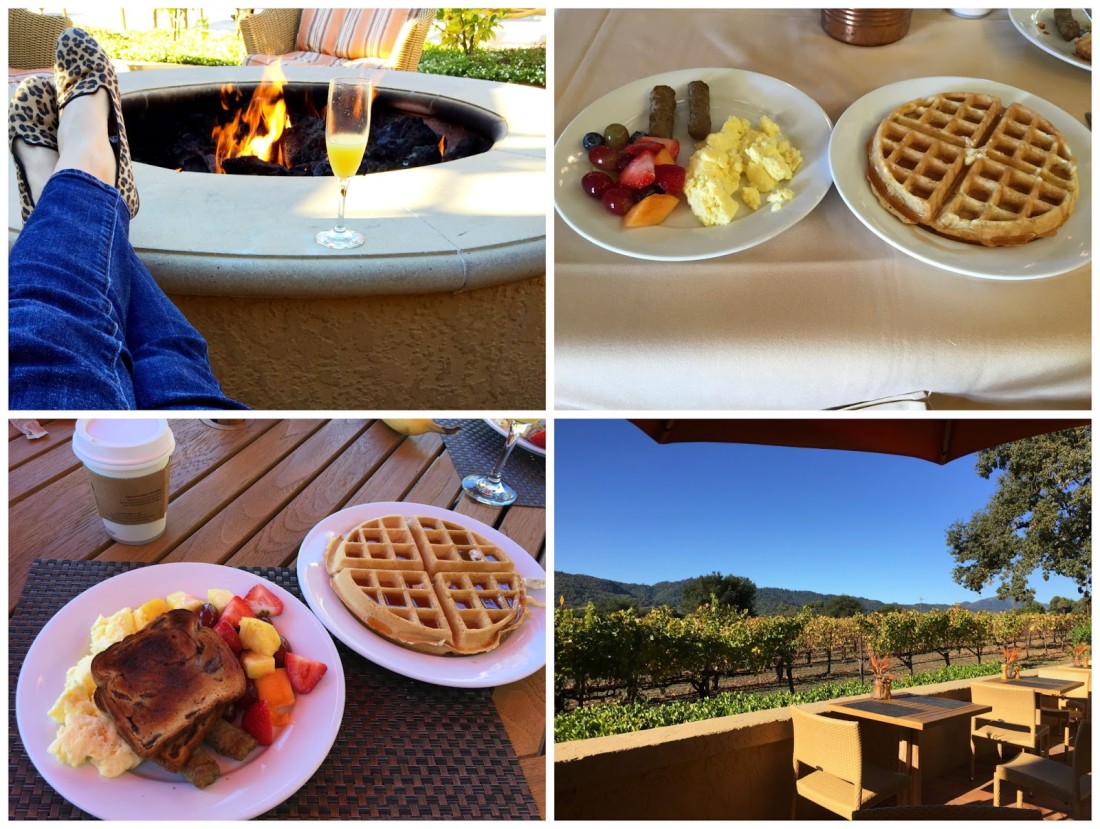 Yountville is in the very center of Napa Valley, and this hotel is walking distance to some of the area's best restaurants and shops. Yountville itself is centrally located in the valley, and it is also just a short drive away to a plethora of fun destinations. (Be sure to rent a car for your trip.) If and when you choose to travel to Napa Valley, you'll want to stay here.
2. Eat at Bouchon.
Our first night after checking in to the best hotel, we were tired from traveling all day, but we didn't want to waste a minute of our valuable vacation time, so we hopped into our car and drove two minutes down Yountville's main road. We had made a reservation and dined at Bouchon, a
Thomas Keller restaurant
, and it was fantastic. It probably would have been better had we not been delirious, but it made for a fun evening out. You'll definitely want to try this French bistro. There is also Bouchon Bakery next door, so don't miss it!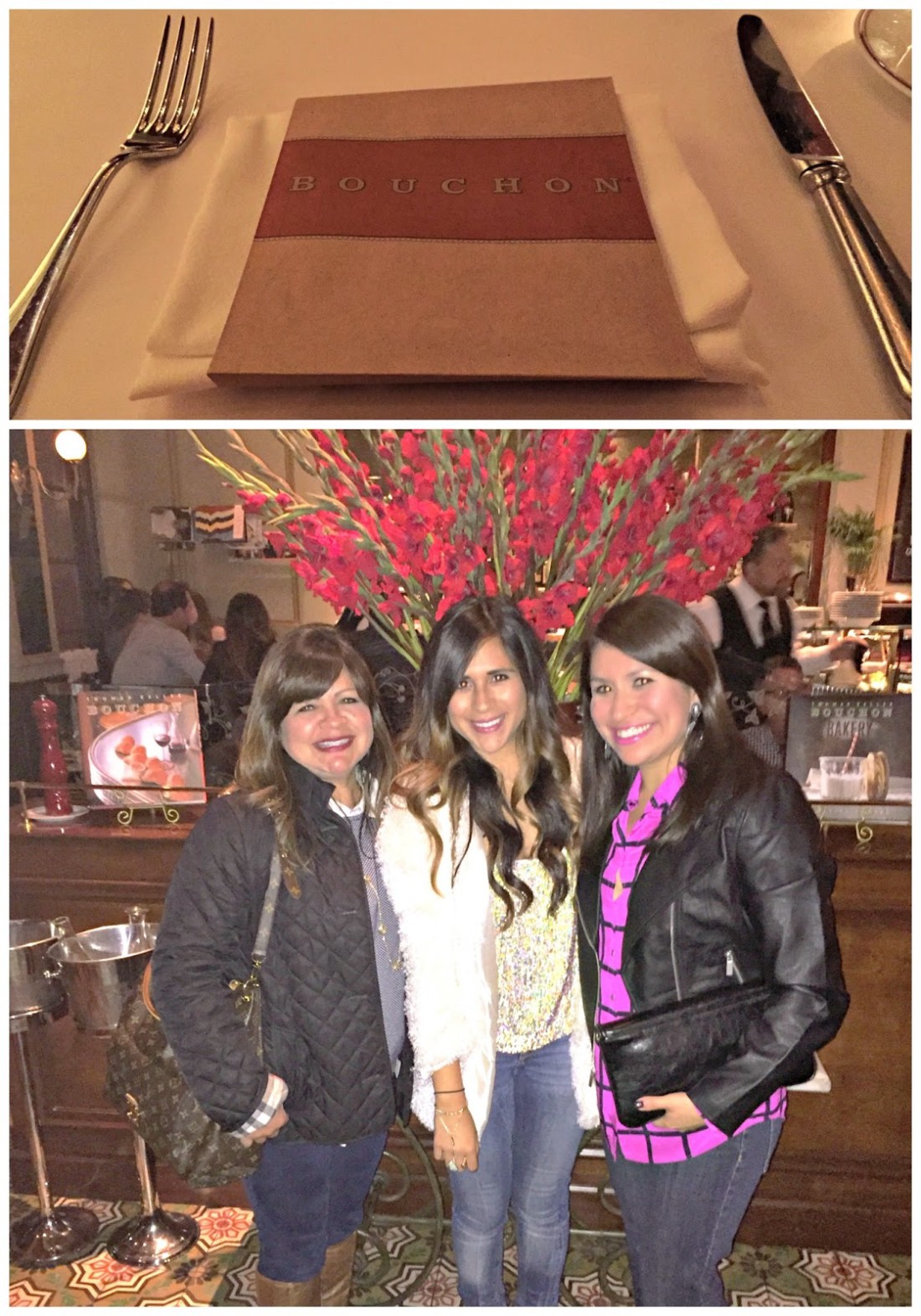 3. Lunch at Bottega.
Bottega is also located in the center of Yountville and is an Italian restaurant owned by Food Network's Michael Chiarello. The food was delicious. We sat out in the patio, and enjoyed the wonderful ambiance and good eats.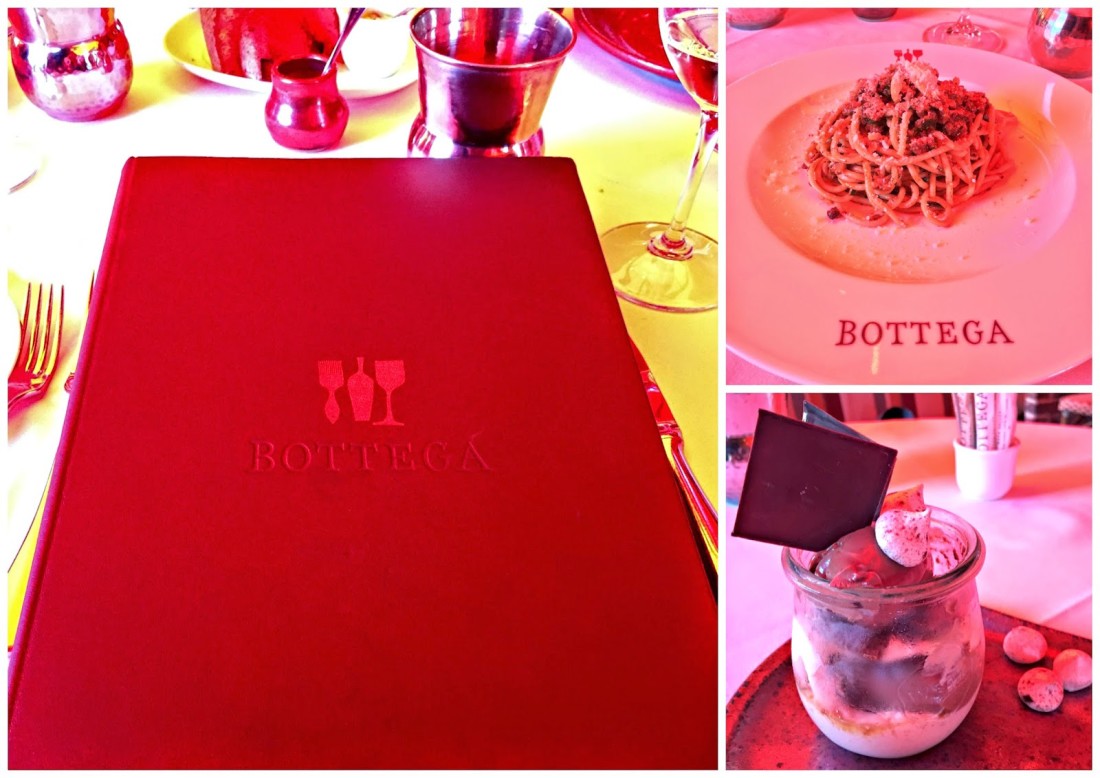 While you're there, be sure to check out the amazing shops in The V Market Place and take a stroll through Yountville. It really is a picture-perfect town.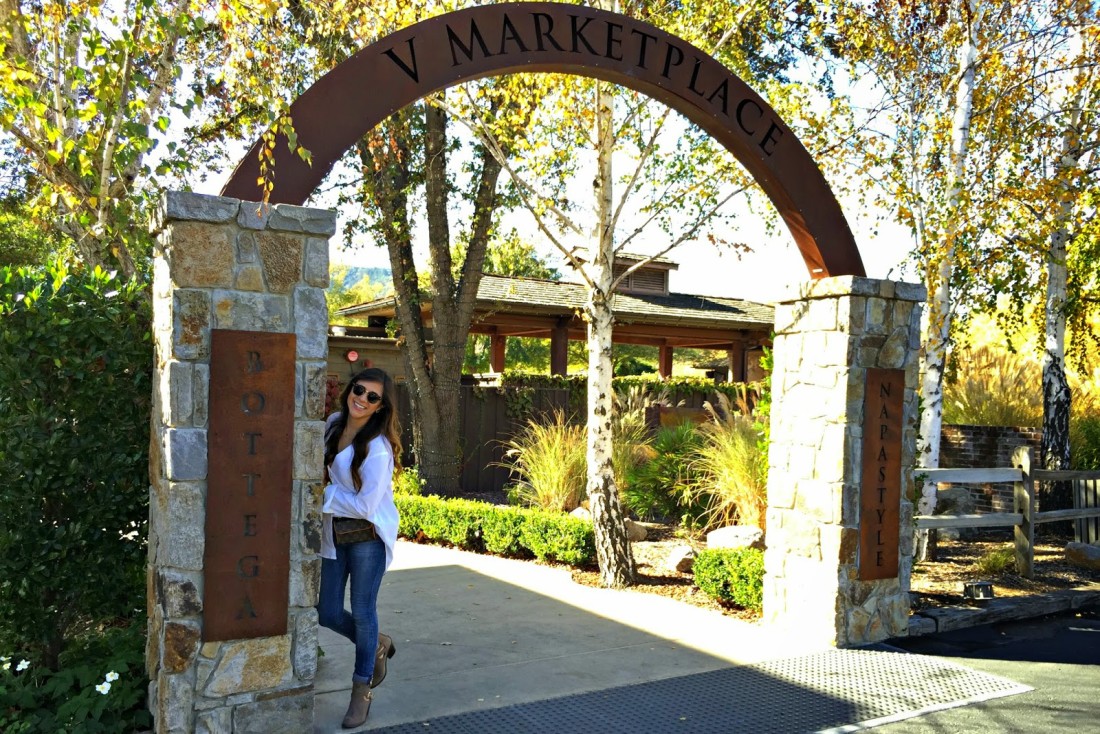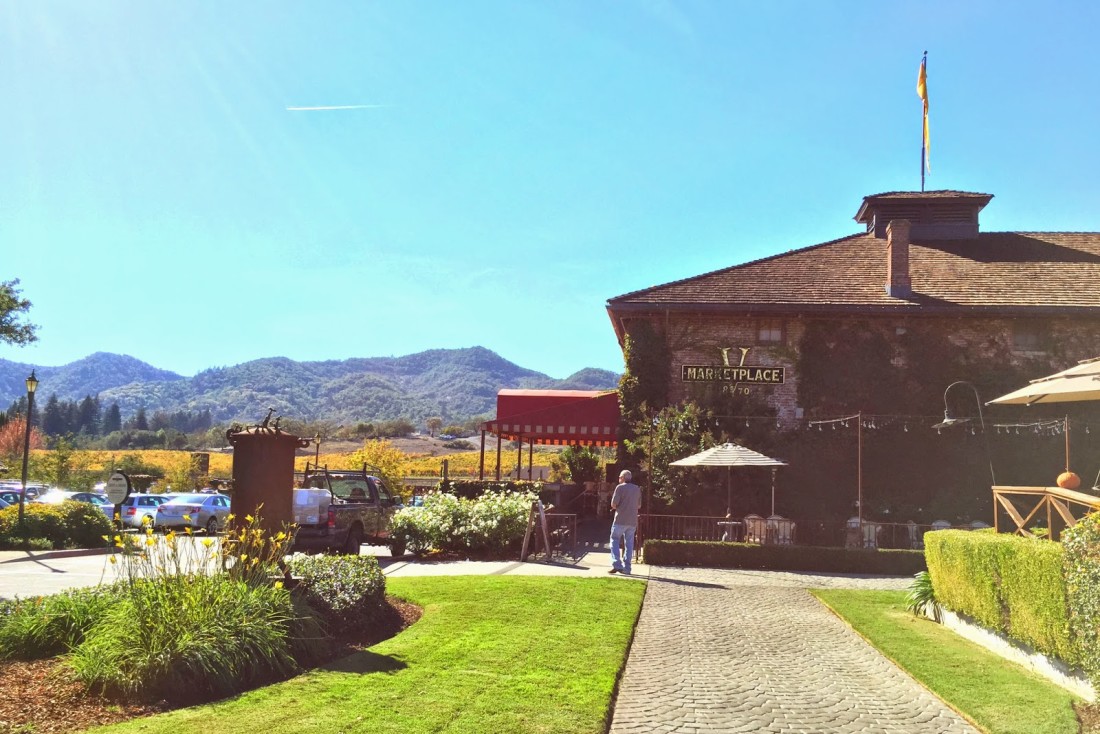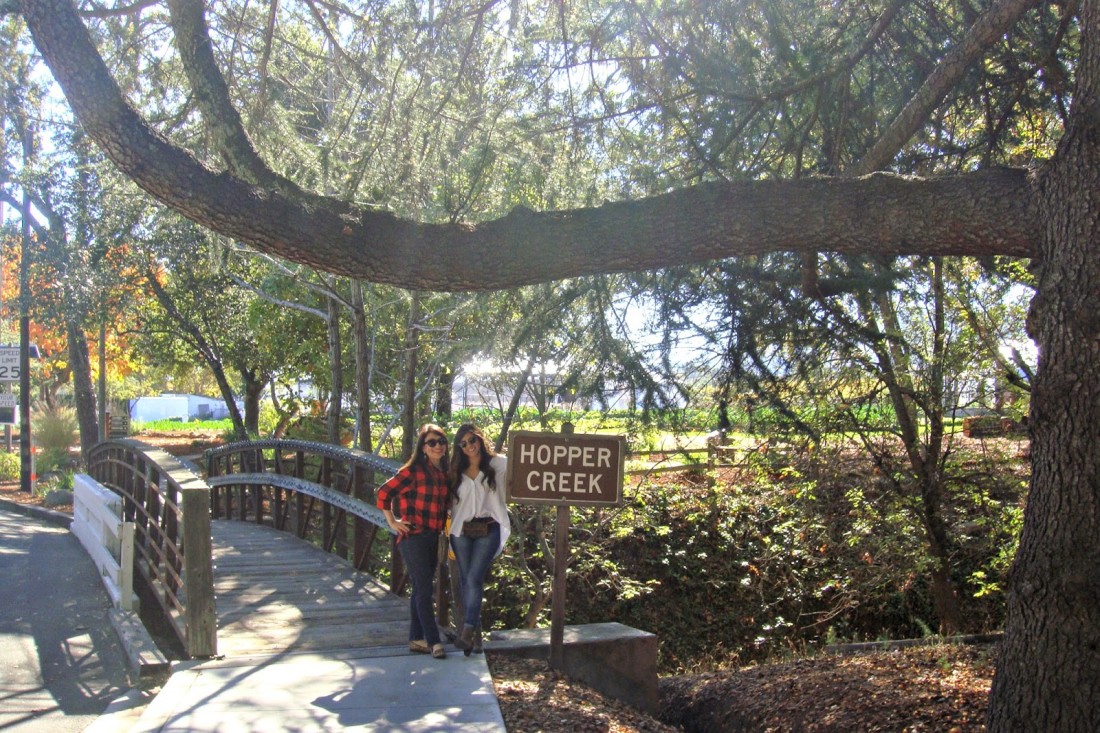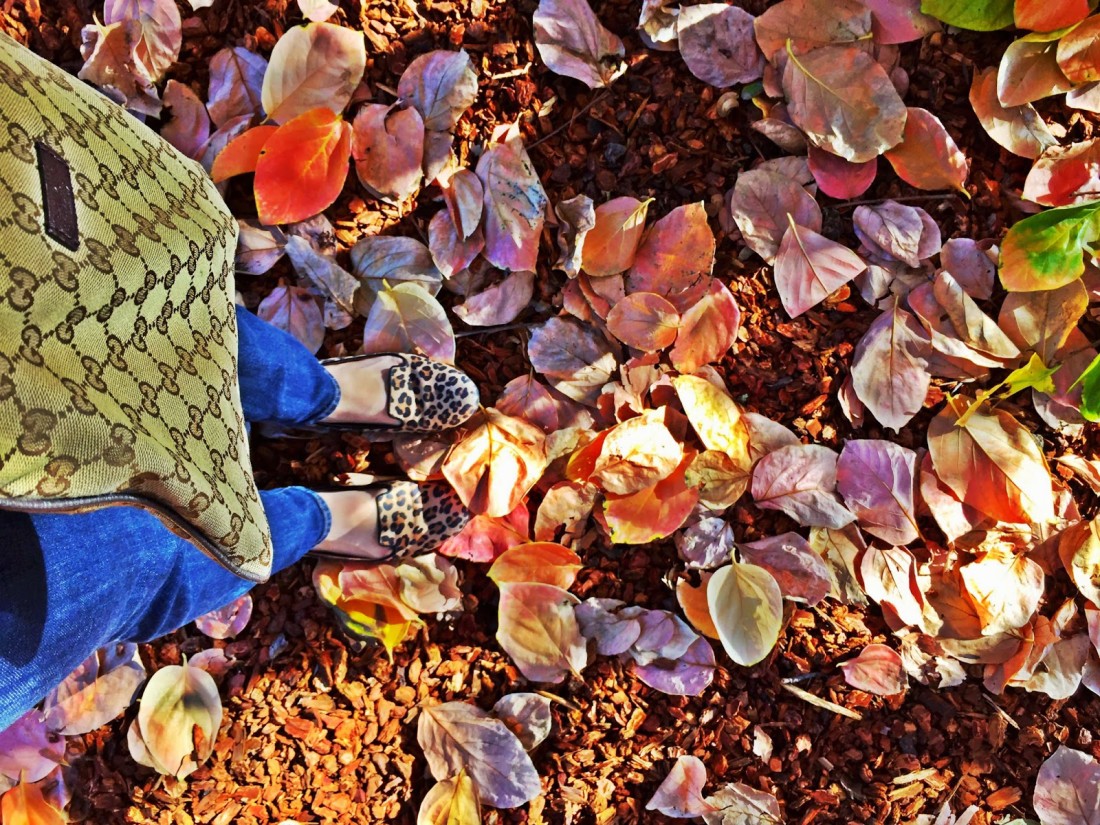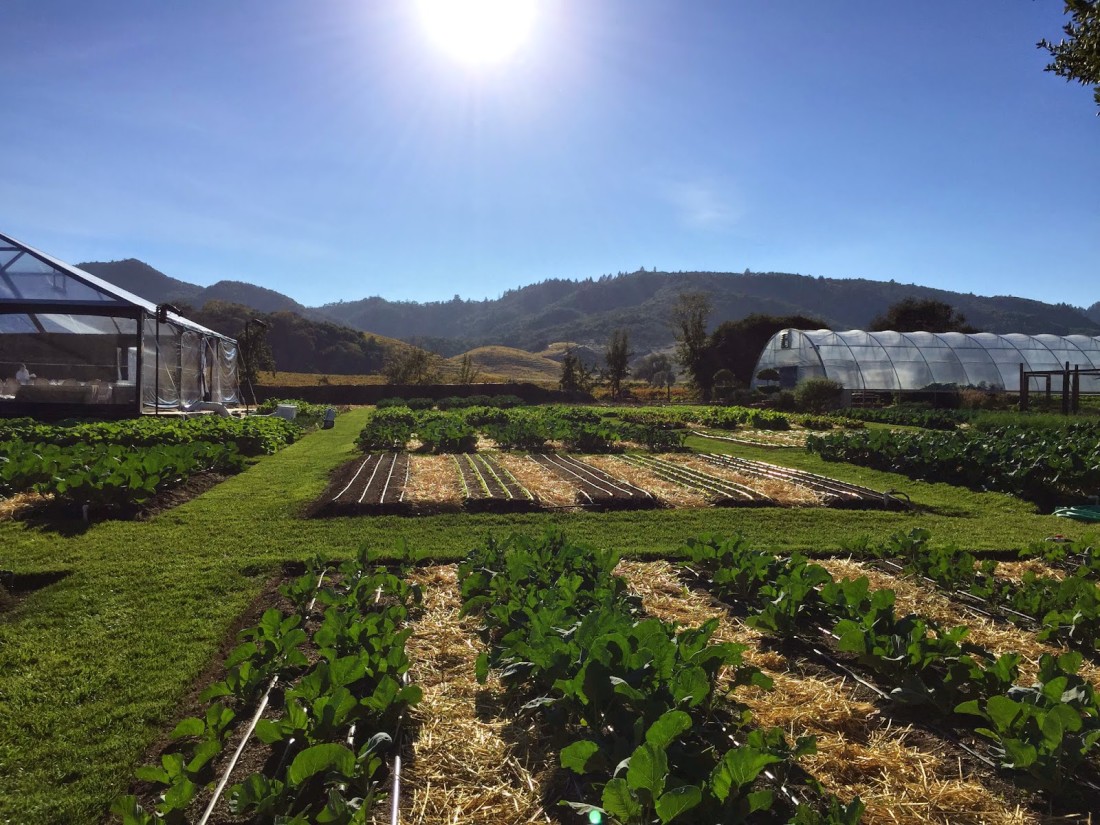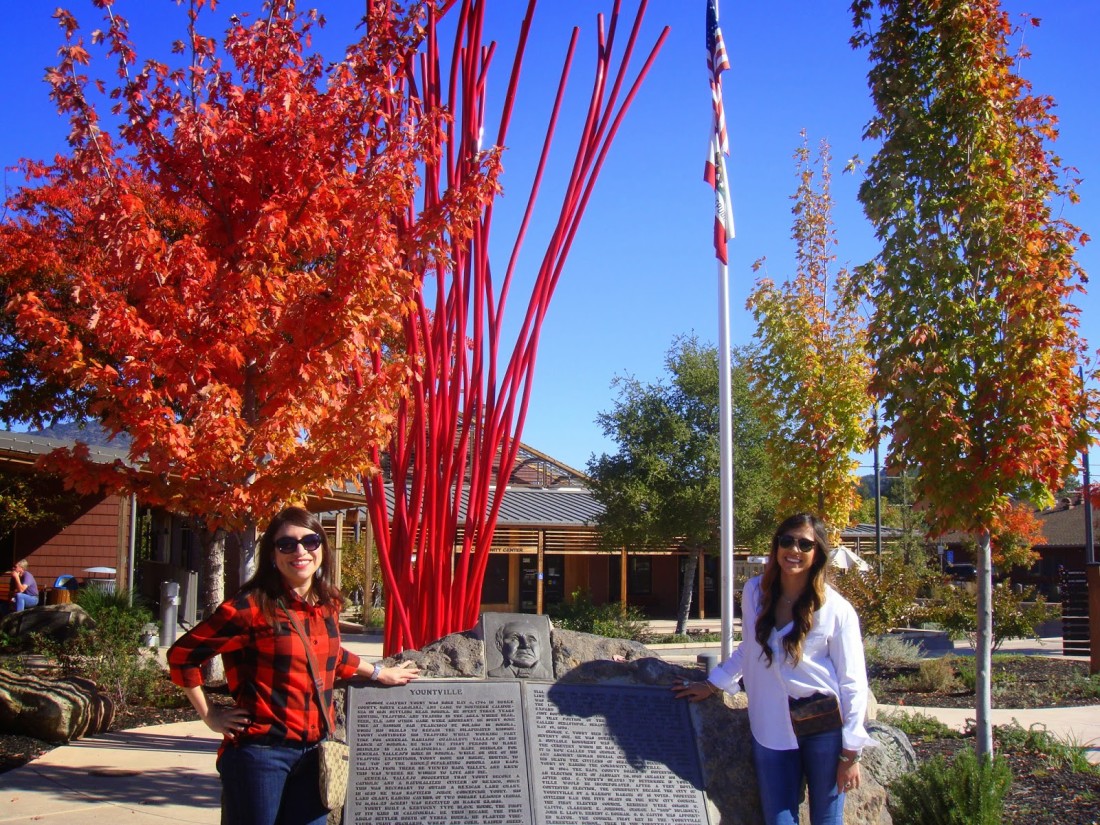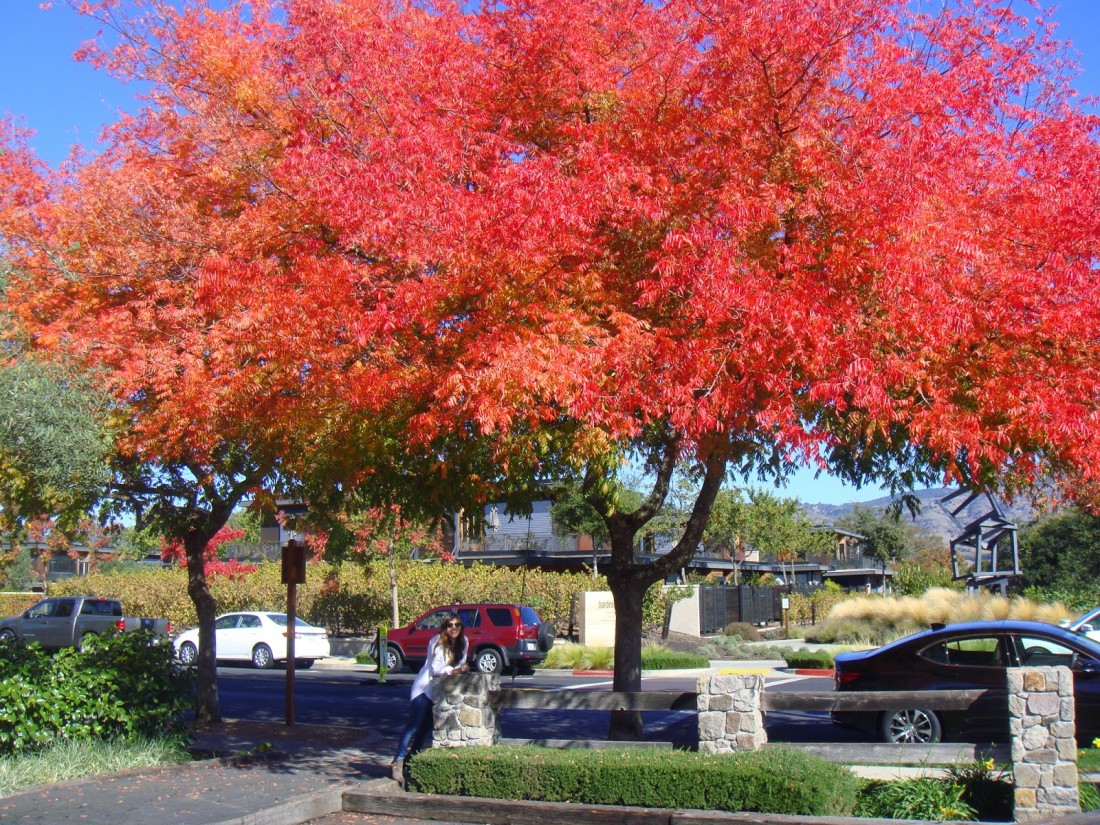 I fell in love with the red trees. Napa Valley in the fall is the perfect time to visit.
4. Visit Robert Mondavi for a wine tasting. After lunch at Bottega, we headed down the St. Helena Highway to enjoy some wine from one of my mom's favorite vineyards. We didn't do a tour, but we did enjoy a flight and had the best service. We sat on the patio to enjoy the warm fall sun, and the setting was just right for a sunset chat.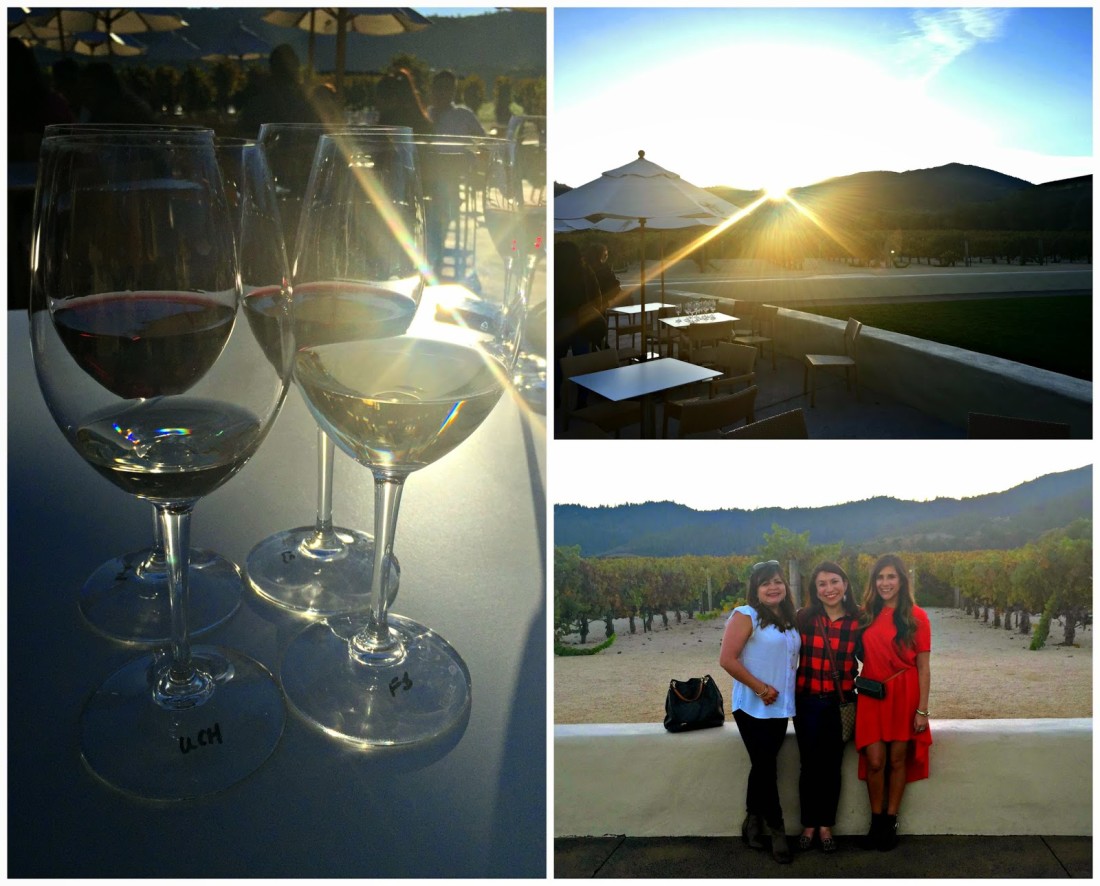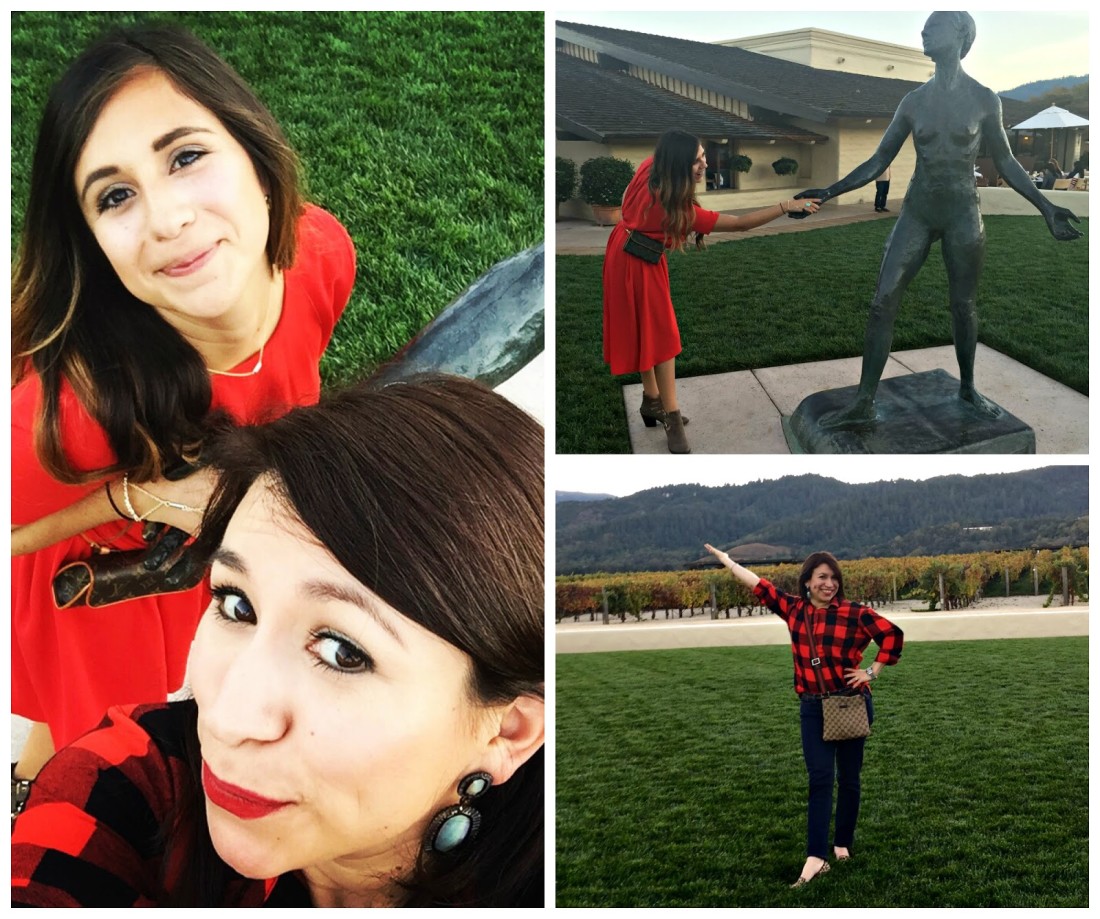 5. Have oysters and champs at Hog Island Oyster Co.
Later that night, after wine tasting, we finally ventured into Napa proper for some oysters and champagne. Hog Island Oyster Co. is located in the
Oxbow Public Market
and is a fun, little dive where reservations aren't needed. You can sit inside, bar style, or sit out on the patio.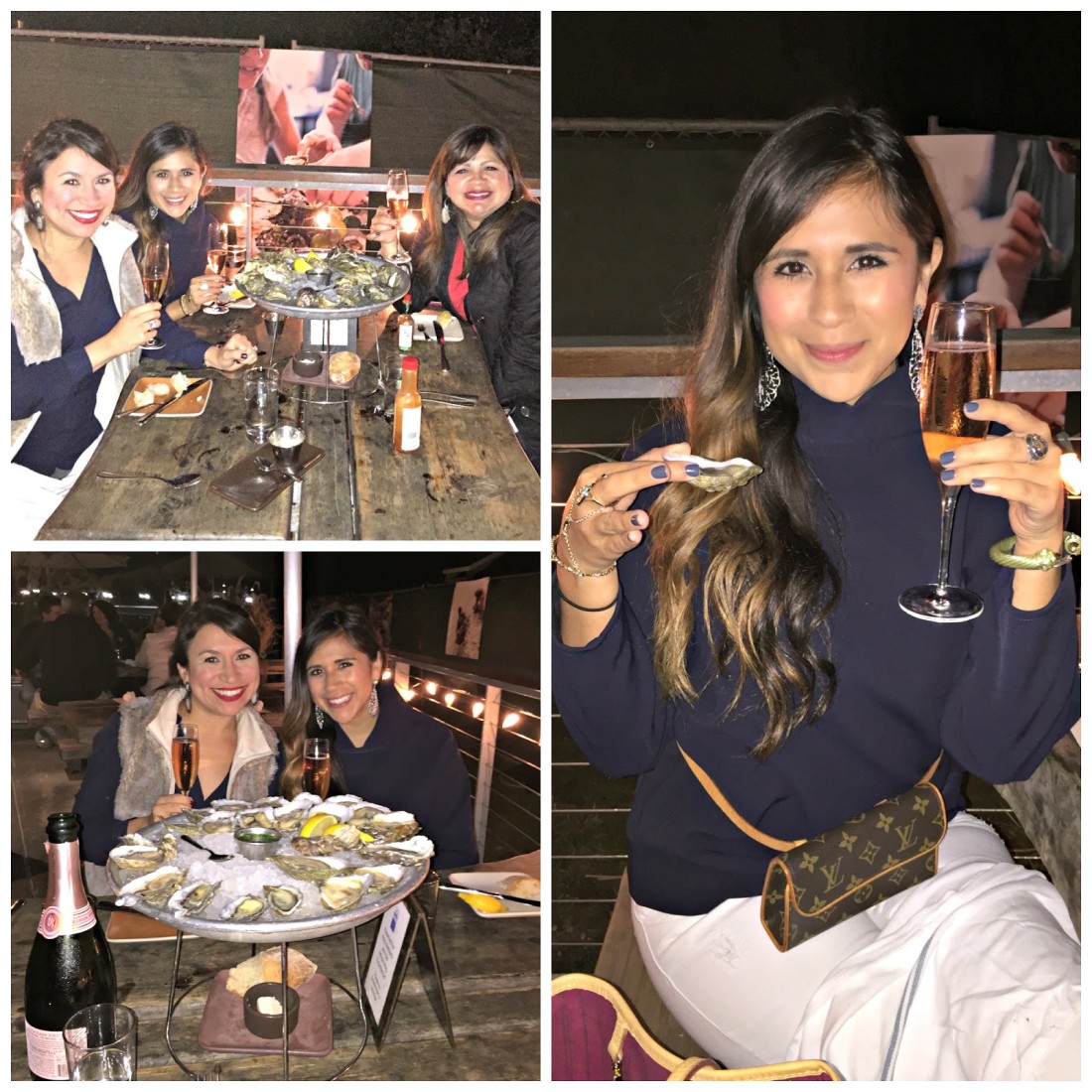 This was an especially special dinner, because after checking-in via Facebook, my aunt, who is currently living half-way across the world in Saudi Arabia, phoned in to pay for our meal after seeing our whereabouts. Needless to say, the service and experience was unforgettable.
6. Travel along St. Helena Highway and eat at Gott's Roadside in St. Helena. The next day, we ventured north for more wine, and being spontaneous, we stopped when we saw a long line of people at what looked like an old-fashioned burger joint. It did not disappoint. I loved the outdoor dining and the cute picnic tables. P.S. St. Helena Highway is where you can find the Welcome to Napa Valley sign. You'll want to pull over at some point to take that classic picture.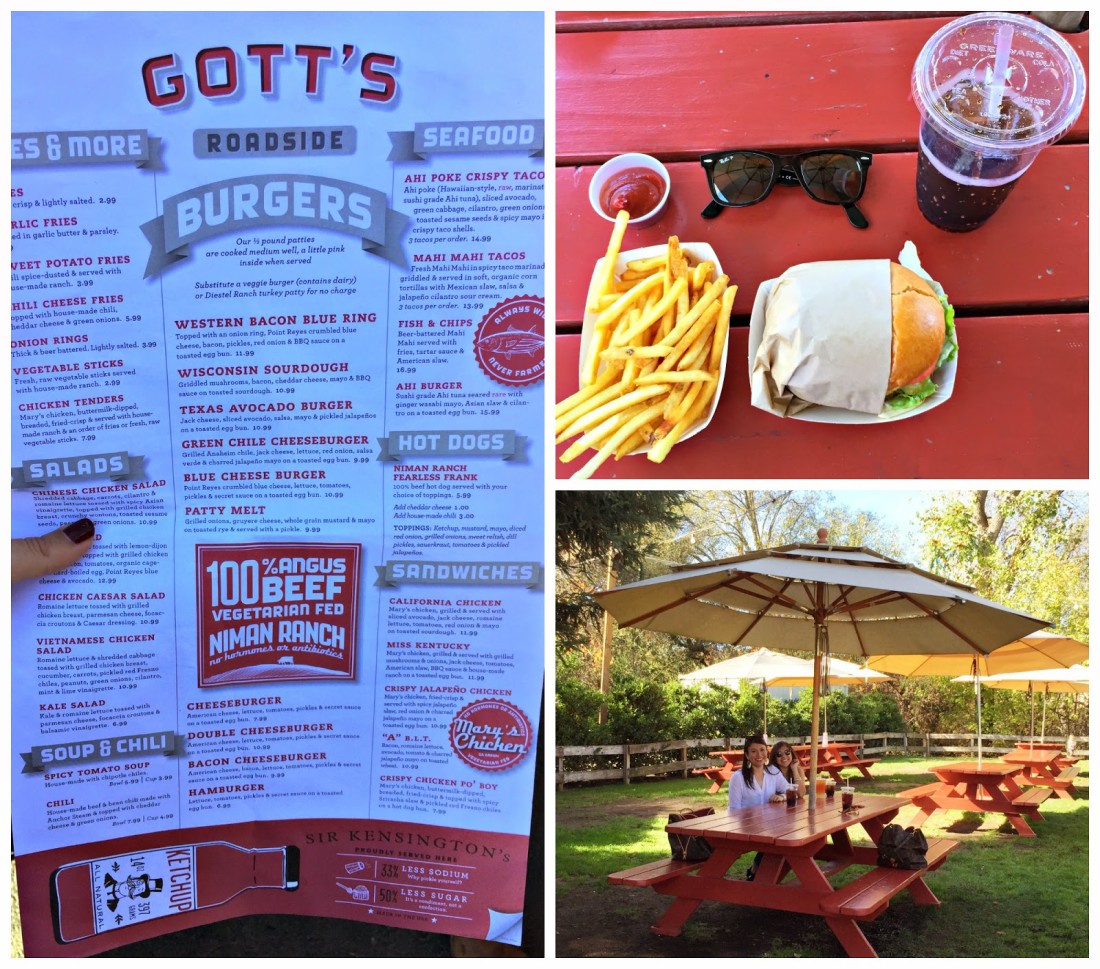 7. Visit Castello di Amarosa. After our burger pit stop, we continued north to Calistoga to this most amazing vineyard. Castello di Amarosa is a newer winery in the area, but it was styled after a 13th century Tuscan castle and vineyard, and you really do feel like you're in another world. We chose to do the guided tour and wine tasting, and it was a great experience. I highly recommend visiting and touring this castle and vineyard. The views are breathtaking.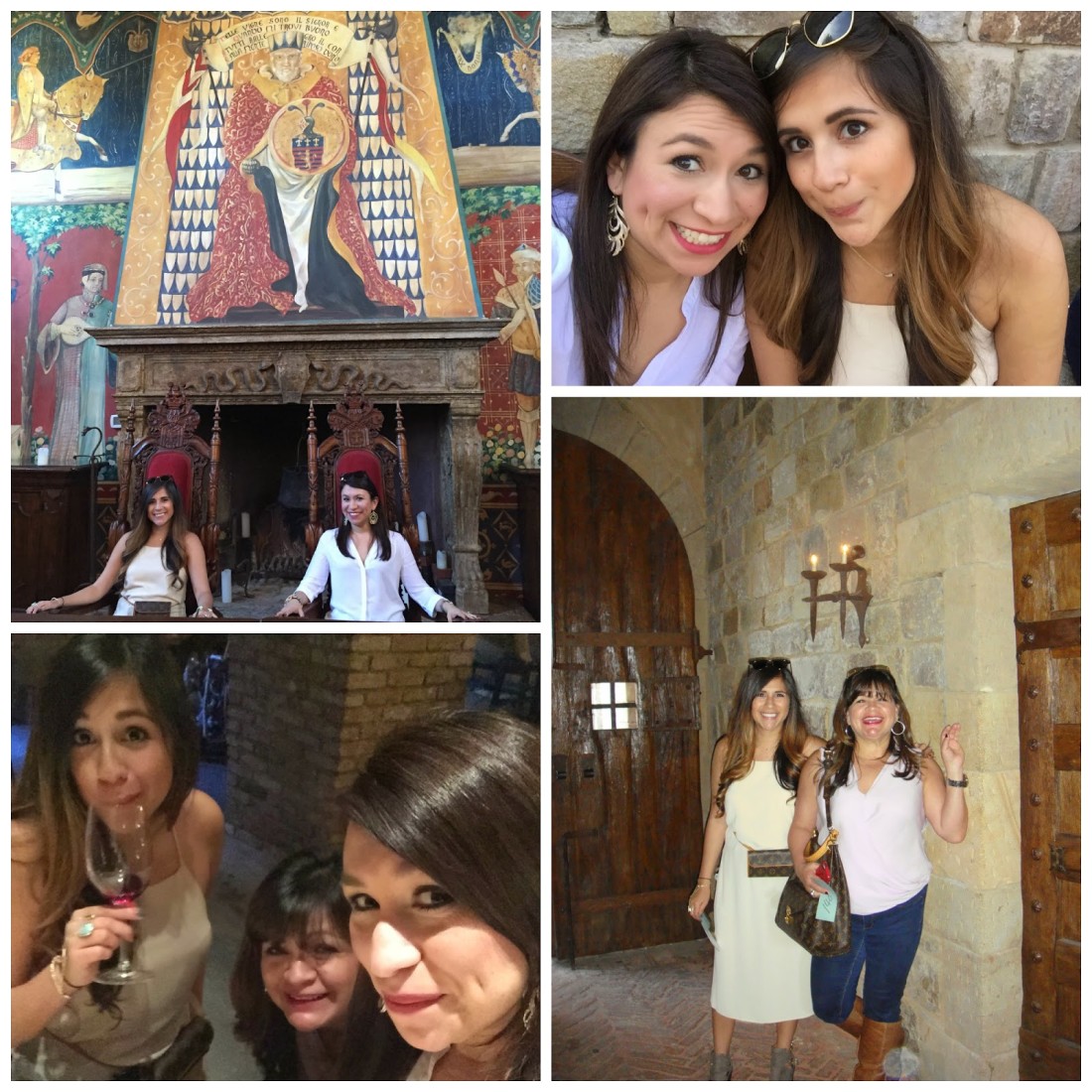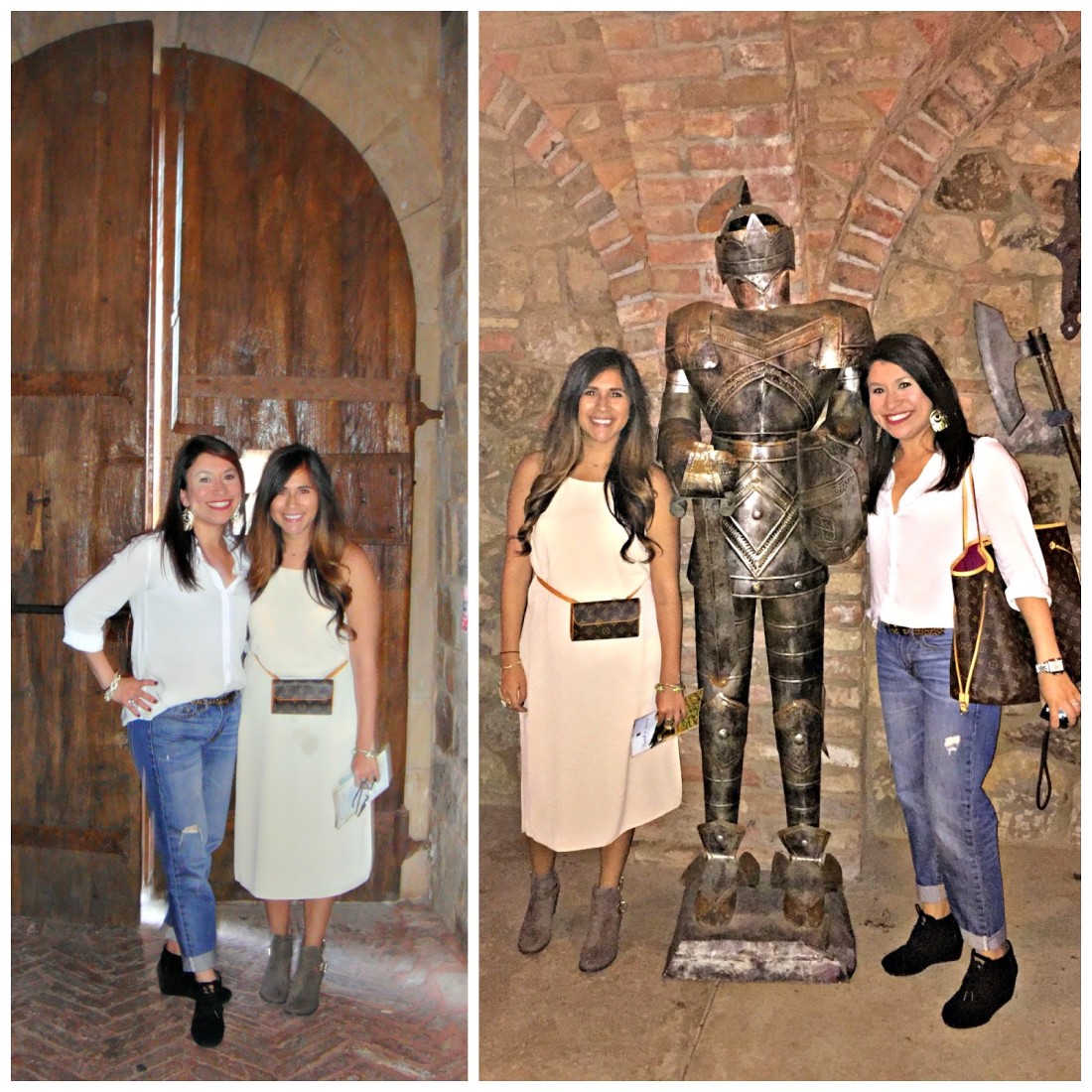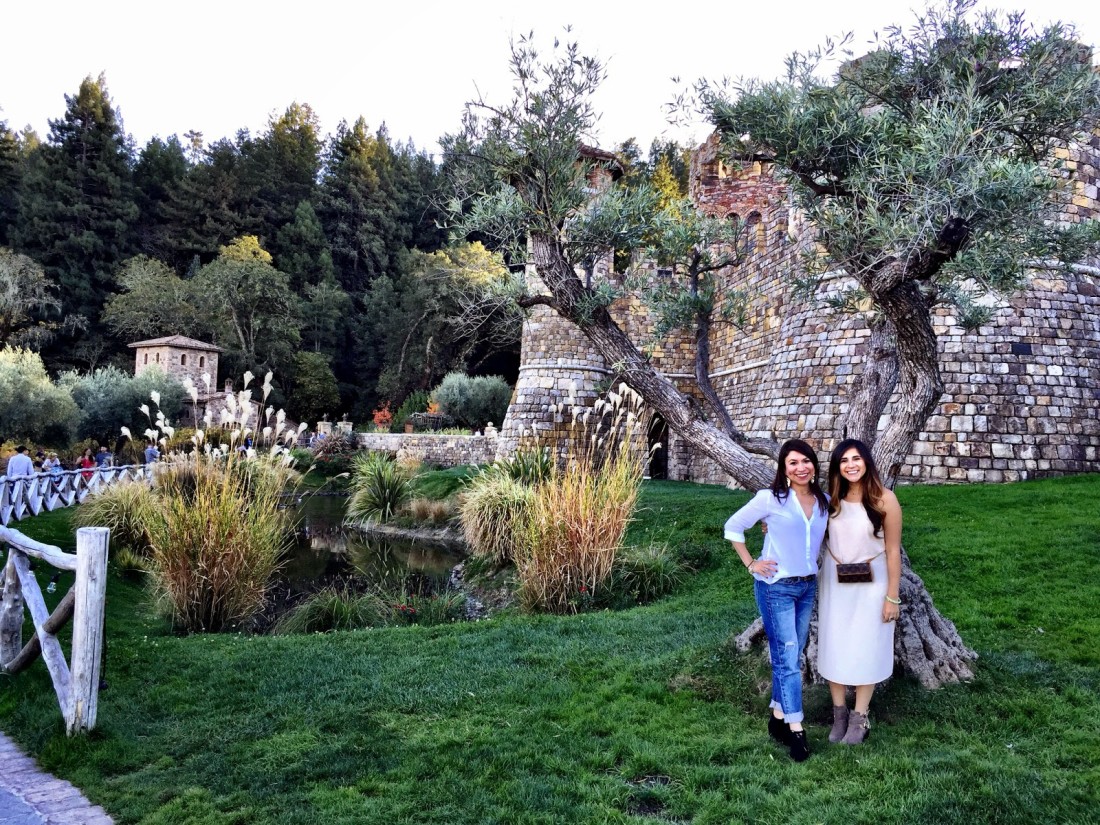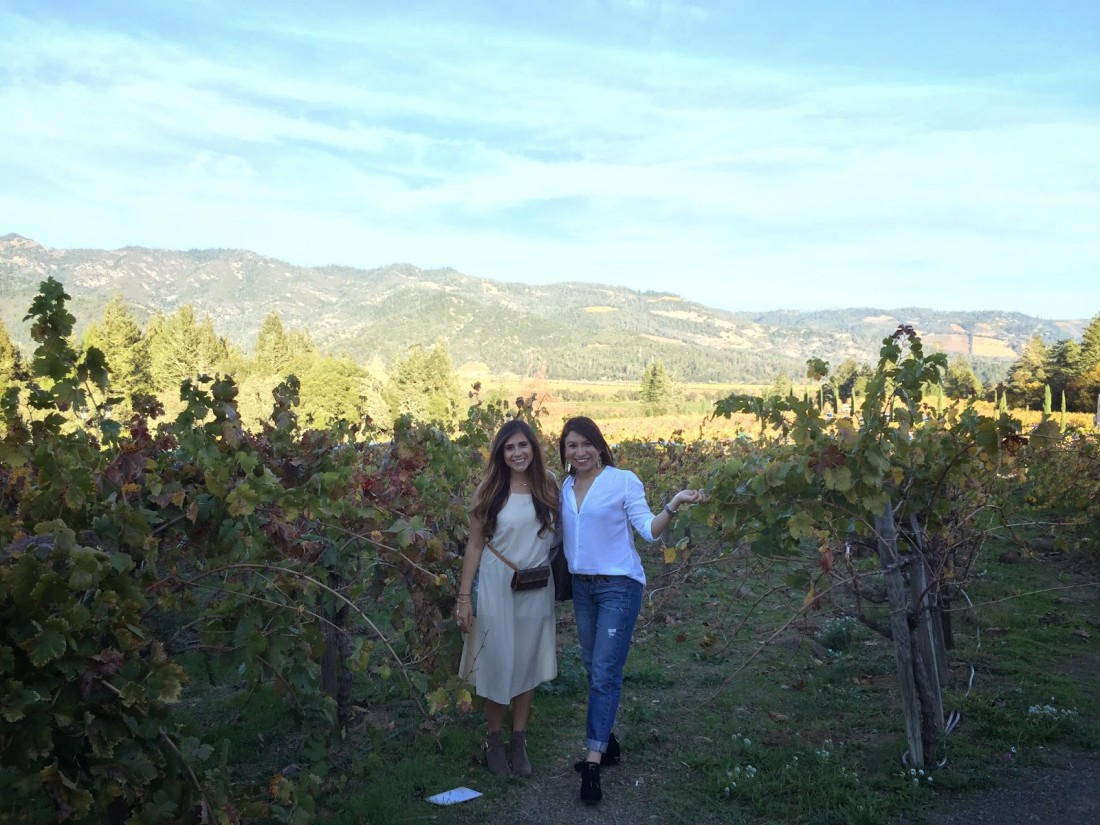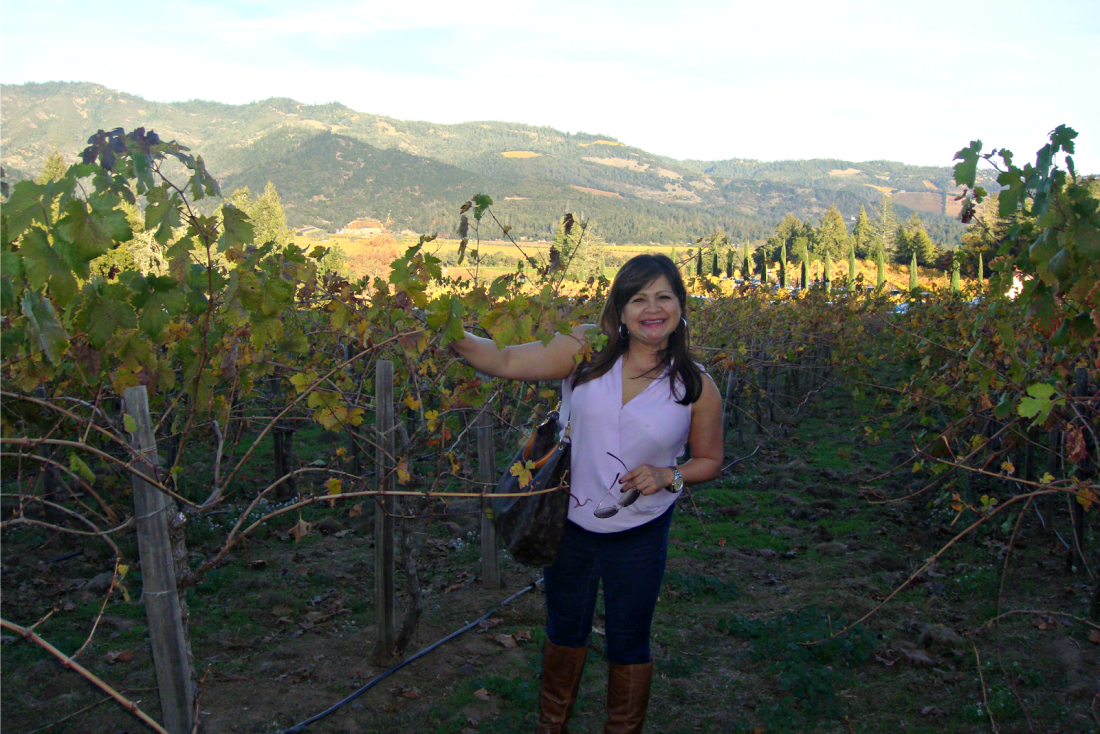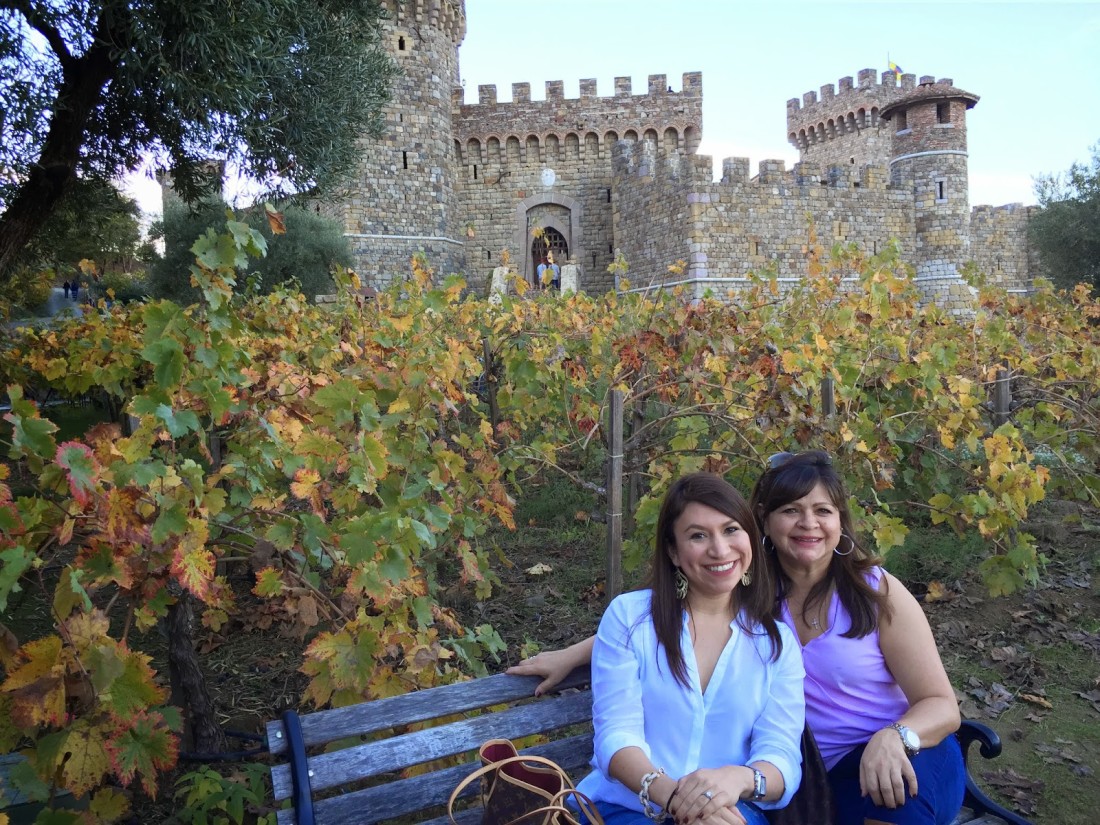 8. See the view from the Bistro & Bar terrace at Auberge du Soliel. On our way back to Yountville from the castle, we took a detour to see the sunset from Auberge du Soliel. While we didn't dine at the Michelin-rated restaurant that the resort offers, seeing the view from the terrace was quite beautiful. We had planned on brunching here, but time ran out on us. This is a place you don't want to miss when you're in the area.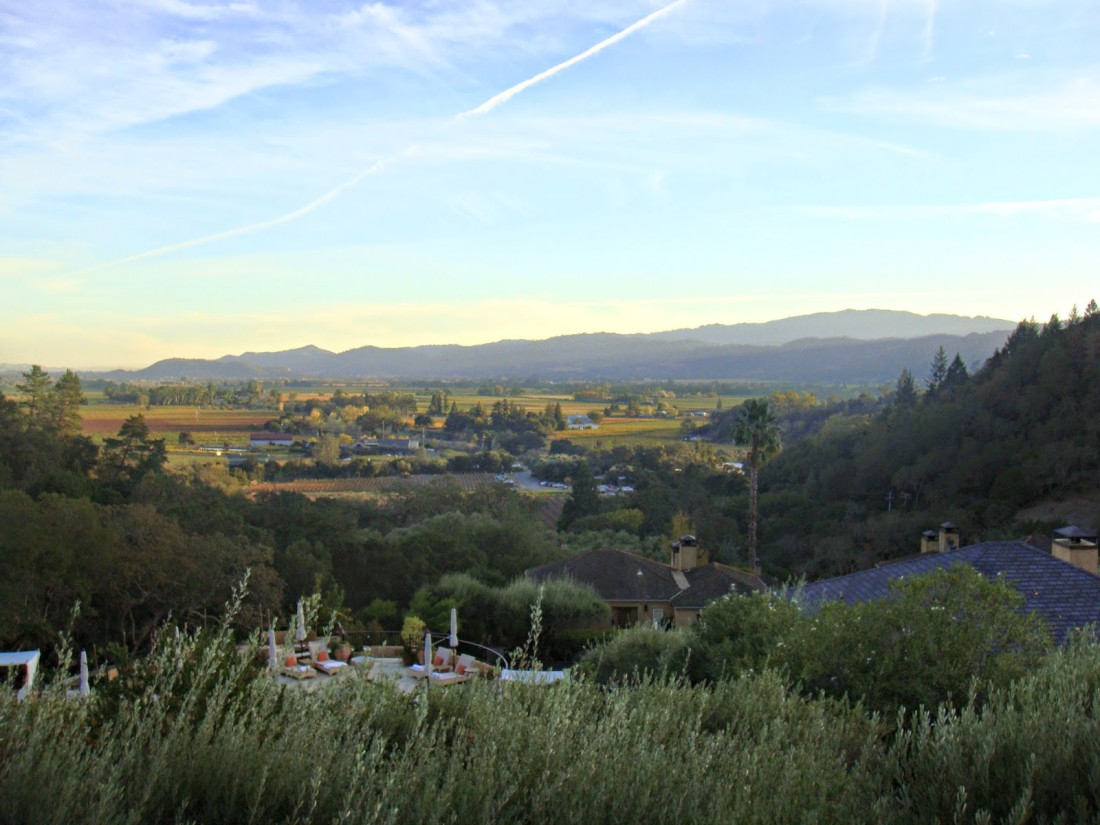 9. Enjoy a wine tasting at Girard Winery's Tasting Room. After a day of site-seeing, we were happy to be back in Yountville and walked around a bit. We stopped in for a wine-tasting at this very nice tasting room right across the street from our hotel. I do have to say that this was probably my favorite wine during our entire trip. We sampled a flight, and I loved every wine offered. So much so that I joined the wine club. What kind of Napa trip would it be if you didn't get suckered into one wine club, right? However, I'm still waiting on my shipment.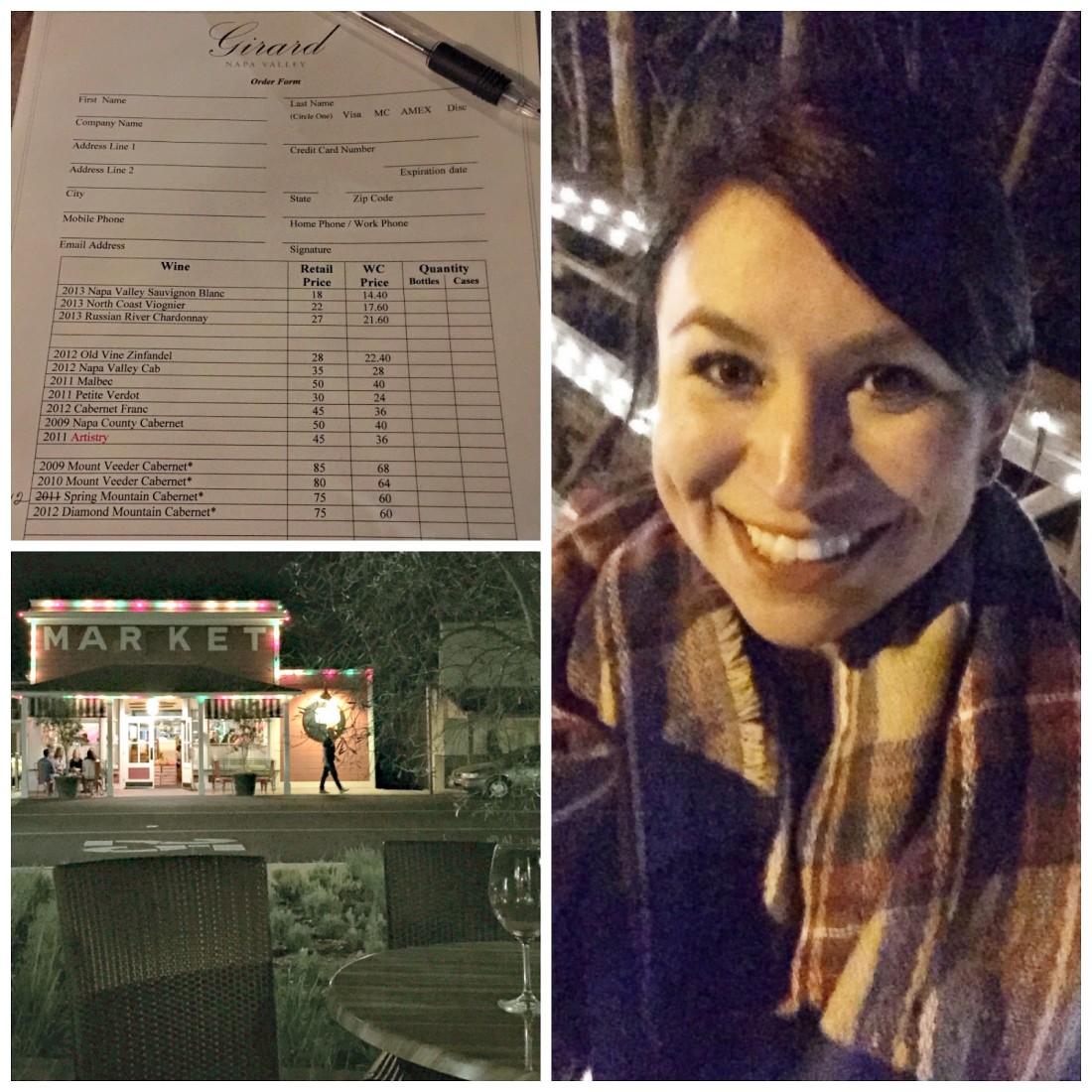 10. Eat at Ad Hoc. Last but not least, we ate dinner at yet another Thomas Keller restaurant on our final night in Yountville. We ended our trip with a bang. This was by far my favorite meal during our vacation. Ad Hoc is a casual restaurant offering comfort food. The menu is fixed, offering four courses, and changes daily. It's served family-style, but there were hardly any left-overs because the food is that amazing. So good, so good (Jimmy Fallon voice).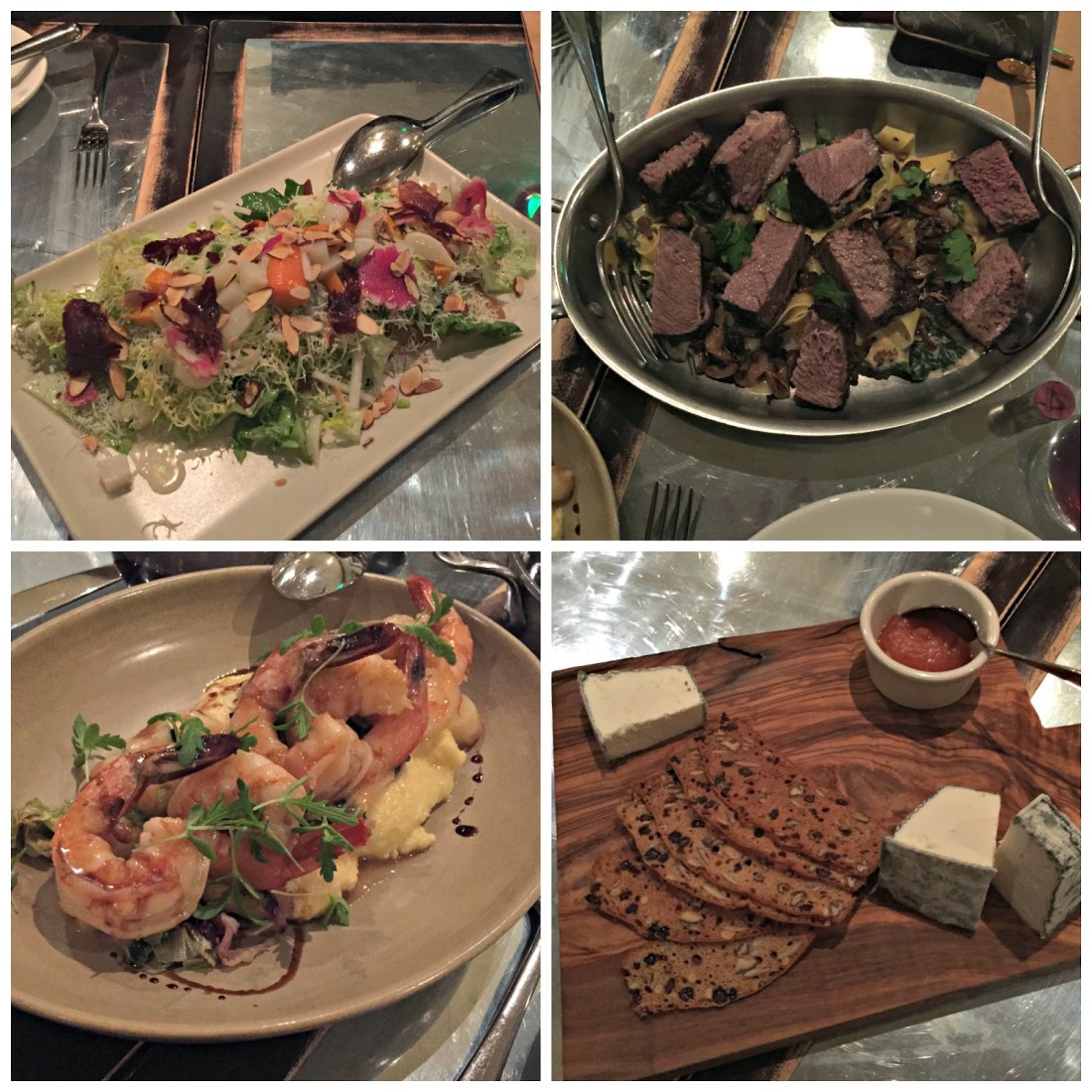 We were able to celebrate my mom's birthday properly and sang happy birthday to her, because she was treated with a complimentary birthday dessert. Yummo.
Our trip was too much fun. We really did have the best time, and I'm sure this will not be our last trip to Napa Valley. I hope to return to do all ten of these things again. But for now, the memories are tucked happily away in my grateful heart.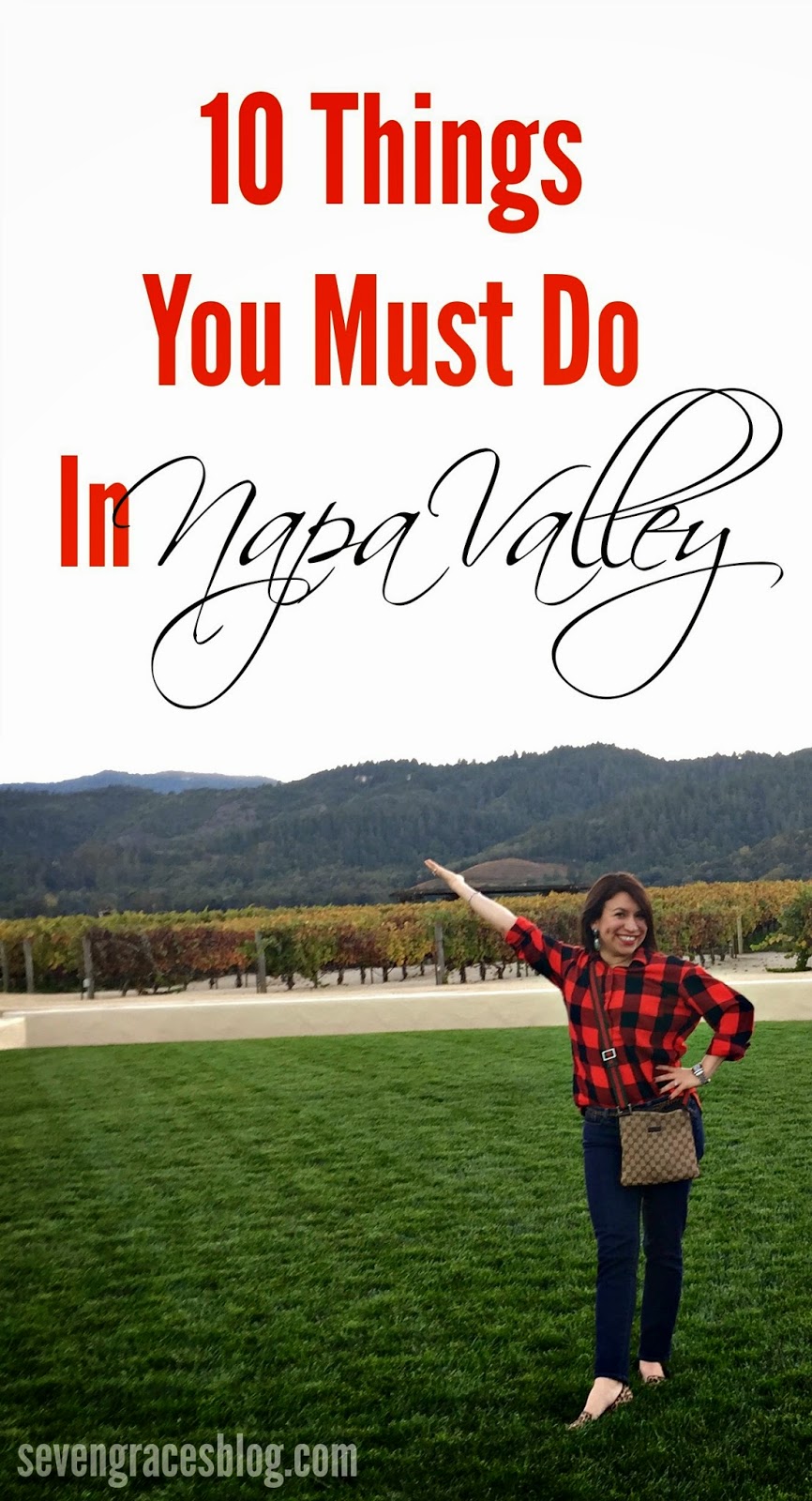 And for 5 MORE things you must do in Napa Valley, check out this post from my second trip to the region.
See where I'm linking up here.