Thank you to LALA® Yogurt Smoothies and #WeAllGrow Latina Network for sponsoring today's blog post. As always, the opinions and text are all mine.
Who loves snack hacks?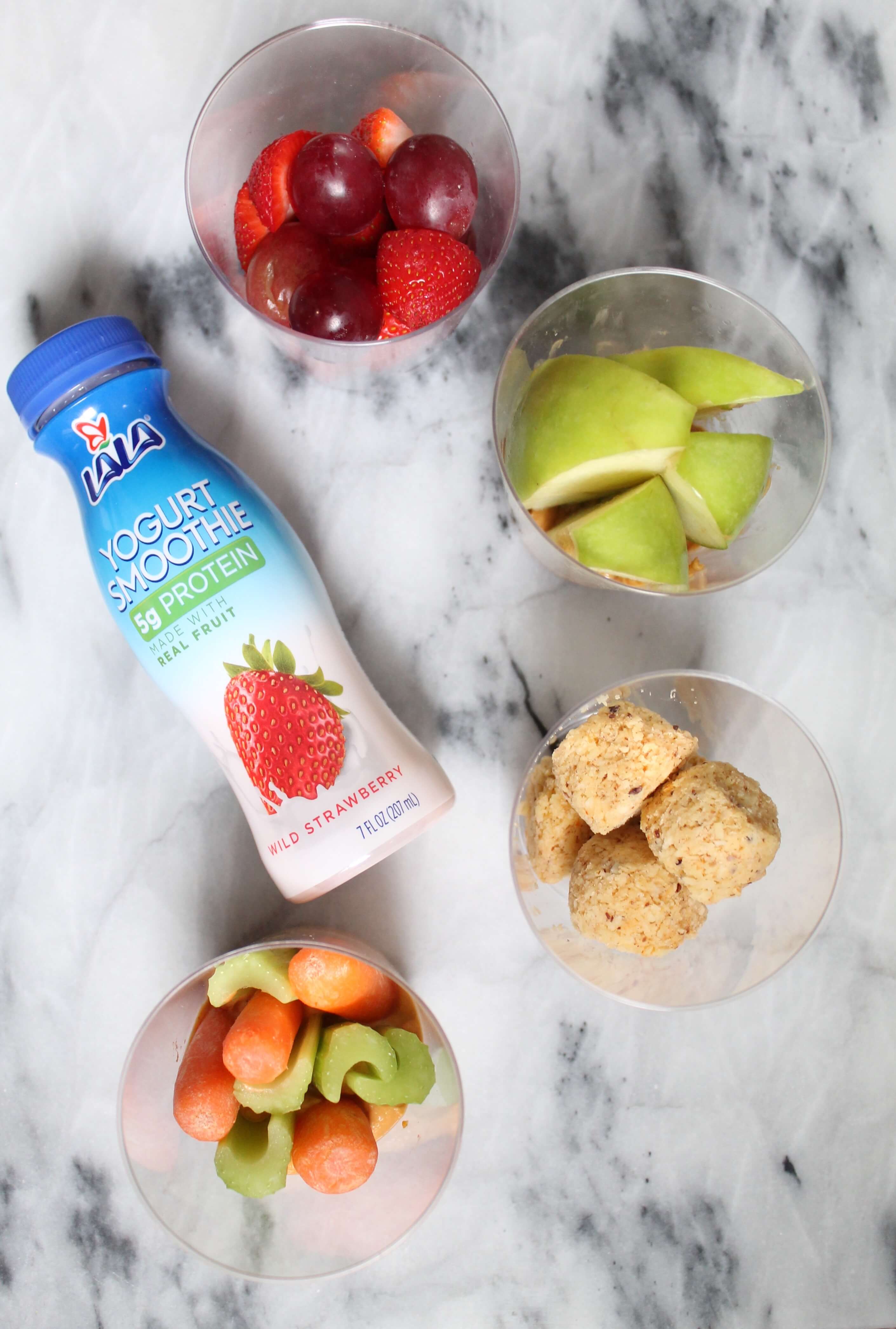 Ever since I had my second baby, I've been longing to fit back into my old clothes, and I'm almost back to where I want to be. I'm not really looking to be a certain number on the scale, but I do want to be healthy, feel good, and have energy. It can be a challenge to take care of yourself when you're a mom on-the-go, but part of staying healthy is eating well.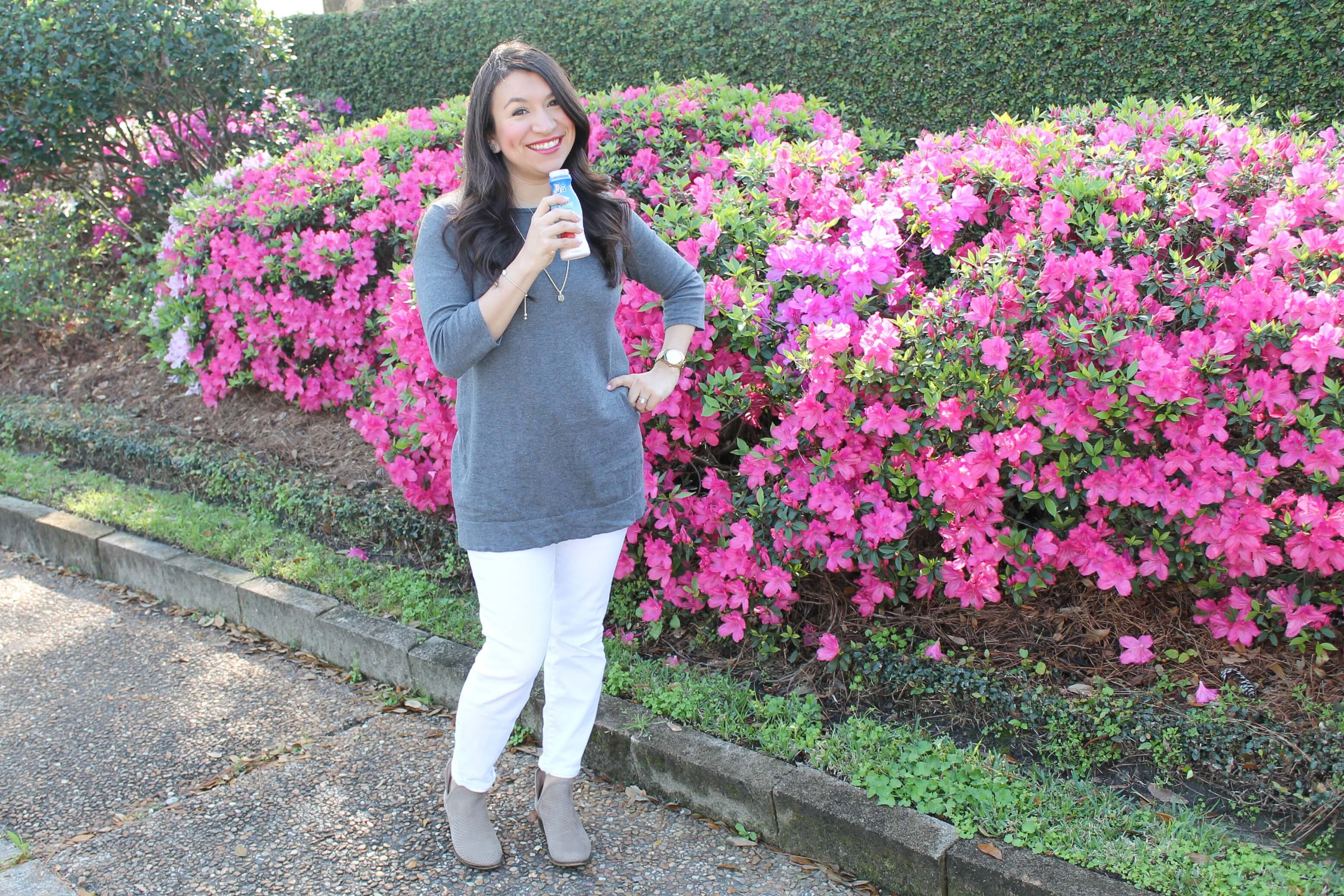 Now, I'll be the first one to tell you that I am not one for cutting things out of my diet; however, I am one for making healthy choices when I can. Everything in moderation, right? But since I've been nursing a growing baby boy, I've been ravenous. I could eat all day, every day.
Being as busy as I am, I've found that I am snacking more than ever because it's easier than sitting down and eating a meal. I've had to tame that a little bit, and there are a few things I've figured out to keep my snacking in check. Behold, my five snack hacks to make healthy living and healthy snacking easier.
Snack Hacks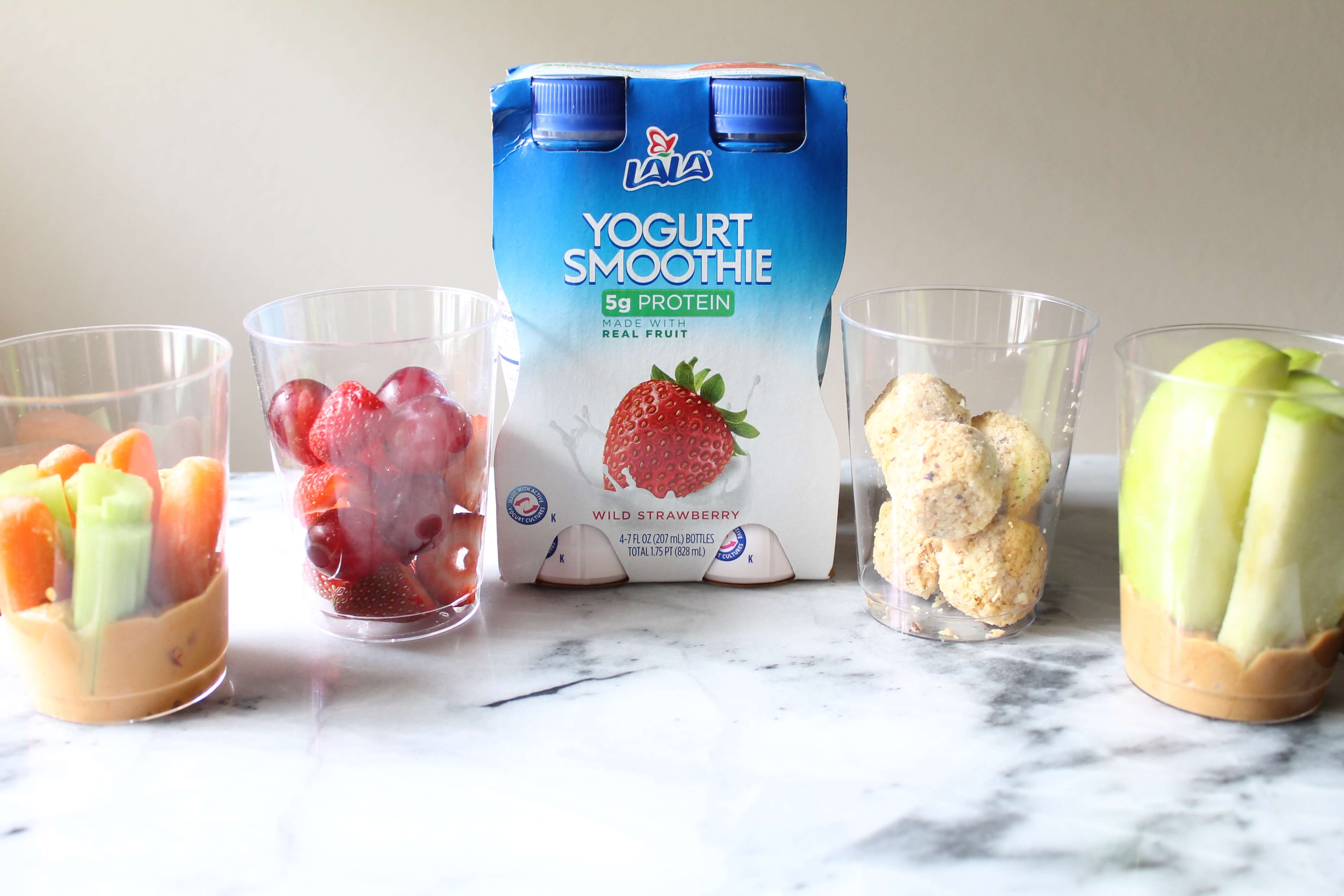 ONE.
LALA®

 YOGURT SMOOTHIES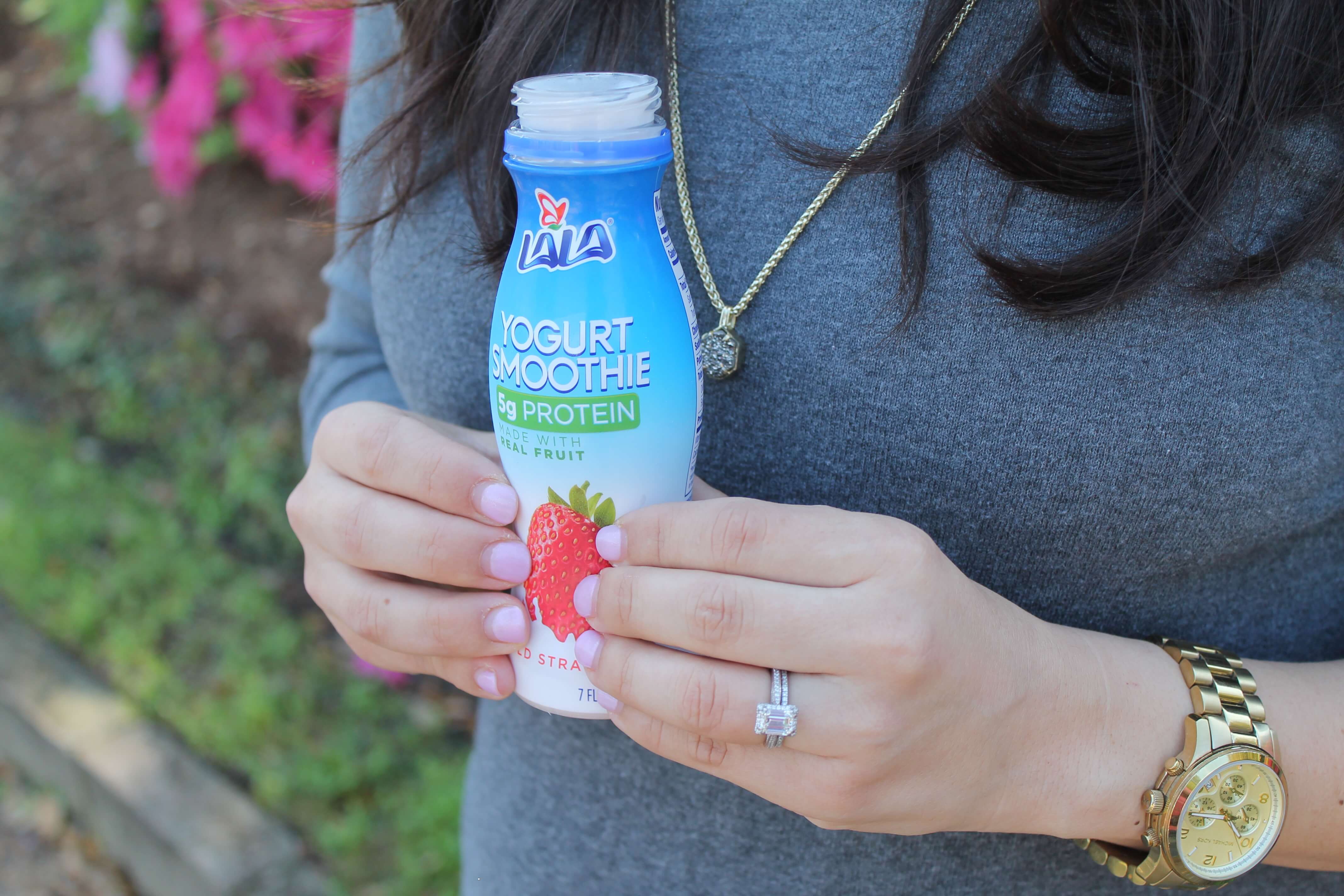 Smoothies are the perfect snack, and these LALA smoothies are my absolute favorite. They are made with real fruit, have 5 grams of protein, and are so easy to grab and drink on the go. Even Charlotte loves these things. How is this a snack hack? Because you don't have to get out the blender. That's a win in my book.
TWO. PREPARED FRUIT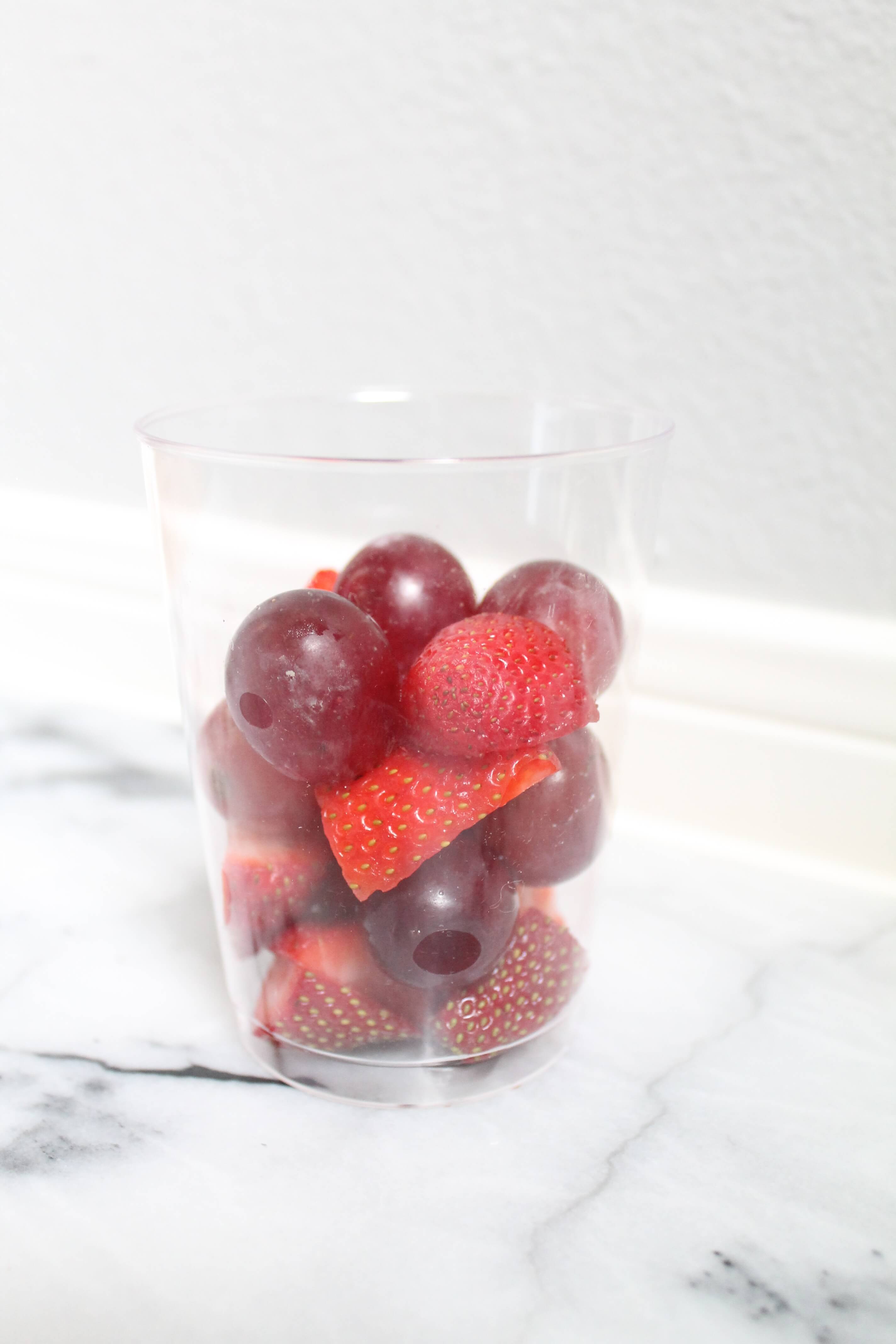 You know how to eat more fruit? Rinse and chop it up as soon as you bring it home from the grocery store, then keep it in an airtight container in the fridge. This is my favorite hack. When I have the fruit ready to eat, I eat more of it, keeping my snacking options as healthy as can be.
THREE. CARROTS, CELERY & HUMMUS IN A CUP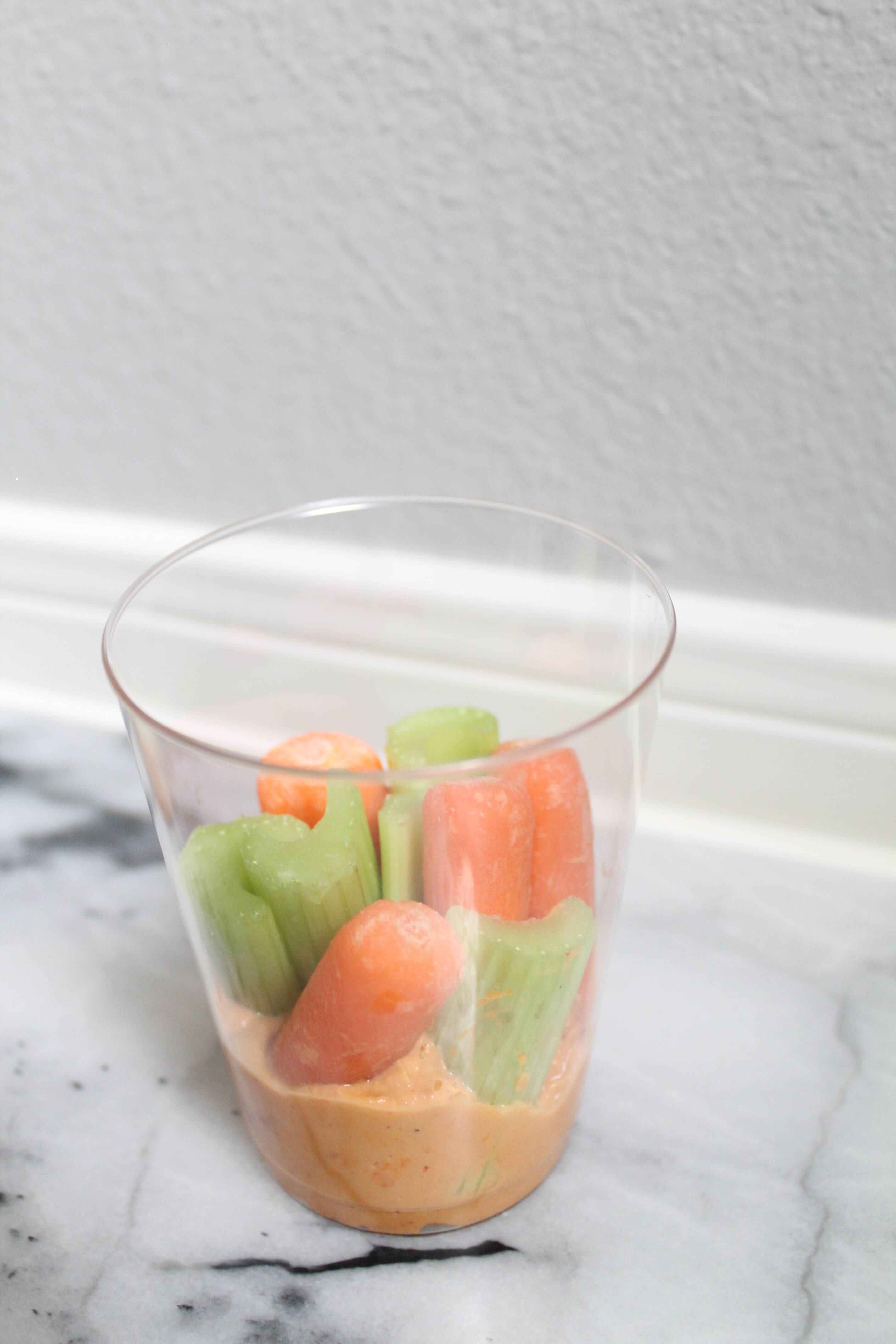 I love veggies and hummus. To make snacking on these easy and healthy, grab a plastic cup, add in some hummus, then top with your favorite veggies. Cover with plastic wrap, store in the fridge, and you have a healthy, pre-portioned snack waiting for you!
FOUR. APPLES & ALMOND BUTTER
Similar to the veggies snack hack, cut up an apple, and store it in a cup filled with about two tablespoons of almond or peanut butter. This way you have a pre-portioned snack to help you not eat the whole jar of almond butter, because if you're like me, that can be all too tempting.
FIVE. OATMEAL ENERGY BITES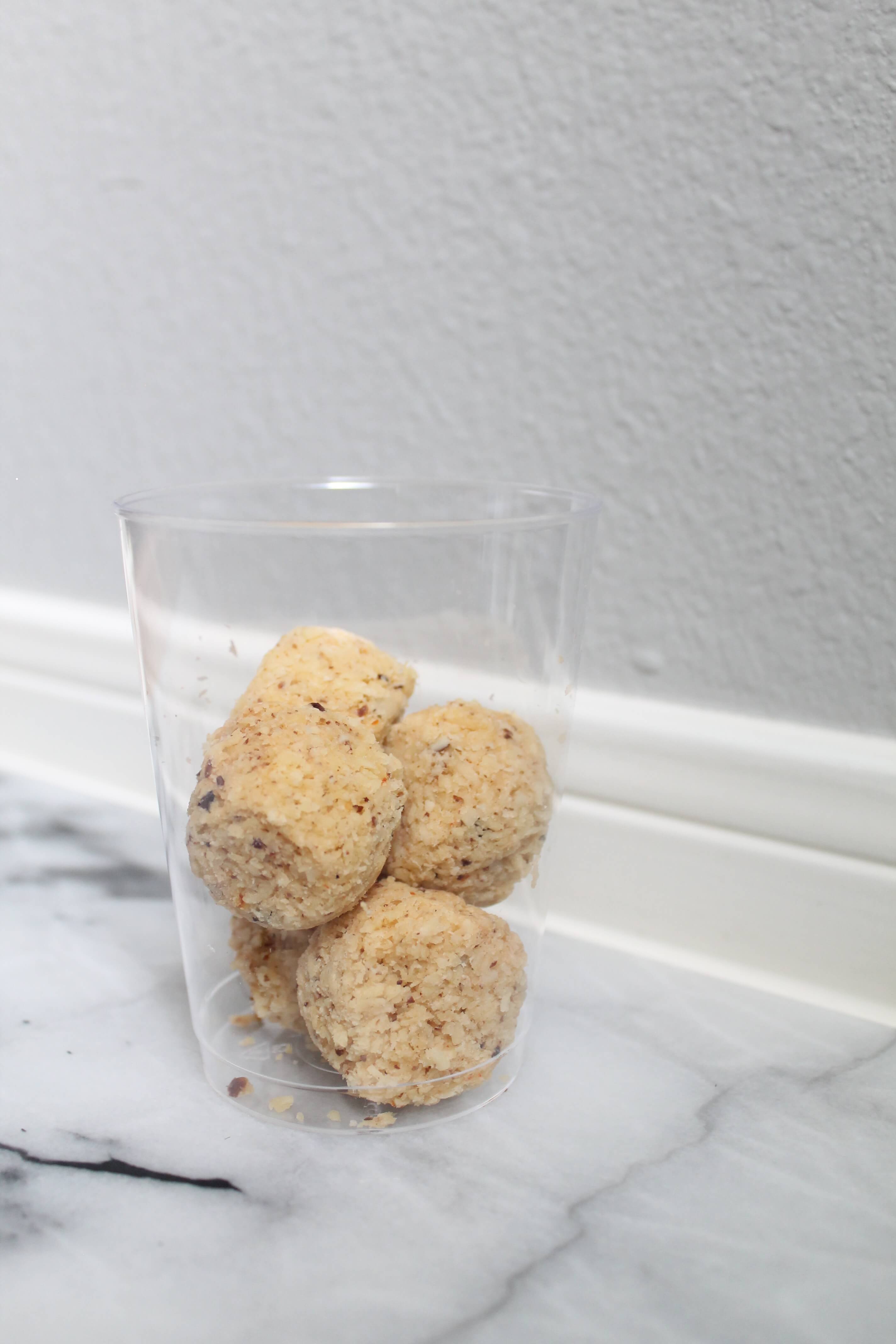 Oatmeal is such a great snack, but I don't always have time to make a bowl. These energy bites are such a great snack hack to have on hand. You can find my favorite recipe in this post. Just prepare a batch, then store in the fridge or freezer. Your kiddos will love these, too!
---
The key to healthy snacking is preparation. I love going to HEB, grabbing all of my favorite items, and stocking my fridge with healthy snack options.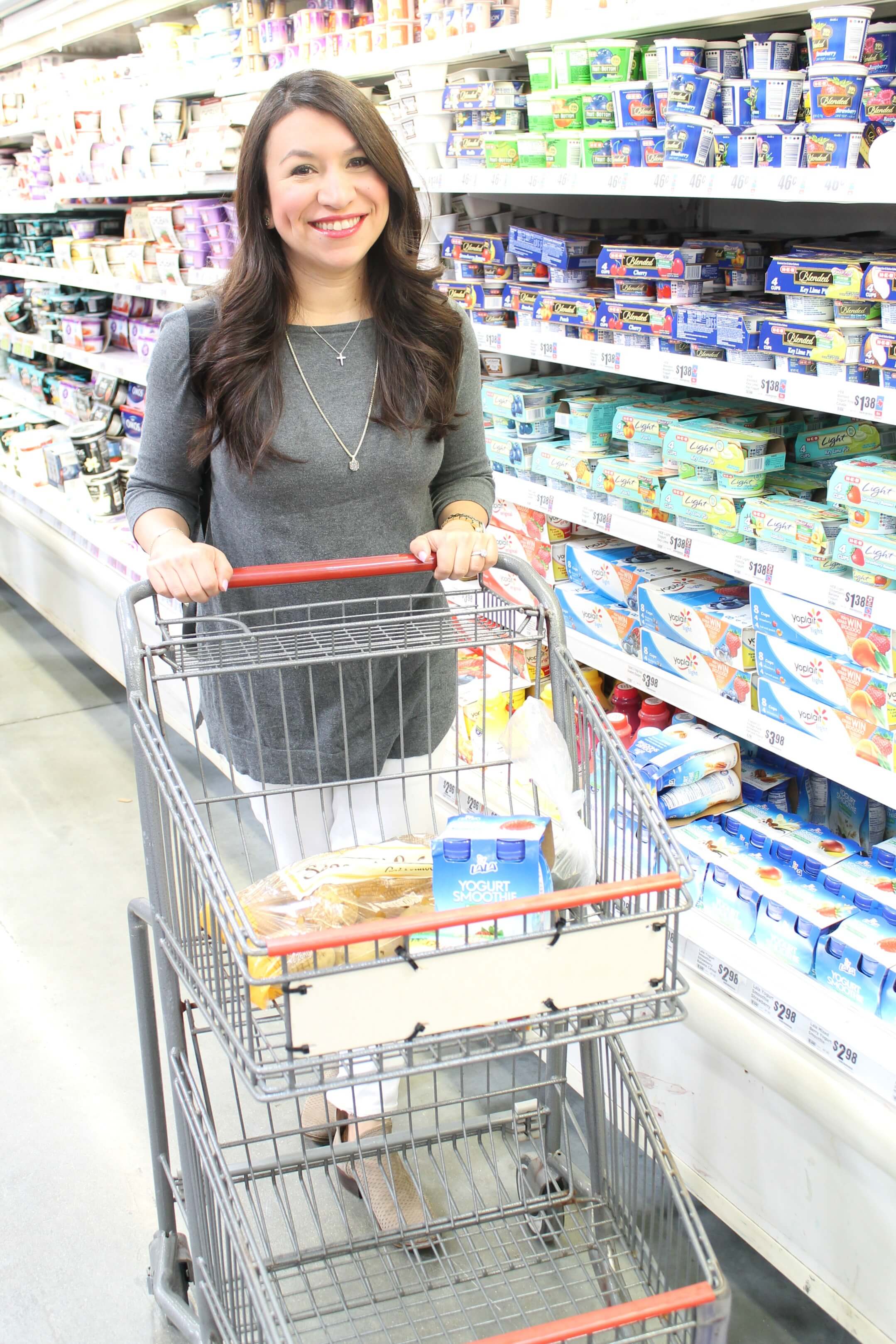 LALA® Yogurt is a proud sponsor of HEB's Slim Down Showdown. The Slim Down Showdown is a 12-week contest designed to help contestants live a healthier lifestyle. The contestants also have a chance to win big money. How awesome is that?
Even though the contestants have been chosen, you can follow their journeys and garner inspiration from them on HEB's Slim Down Showdown blog. You can also start your own health challenge at home, because thanks to HEB and sponsors like LALA, you'll have access to healthy recipes, dietician articles, and six weeks worth of detailed workout plans. That is something to get excited about!
Now who's ready to get healthy with me?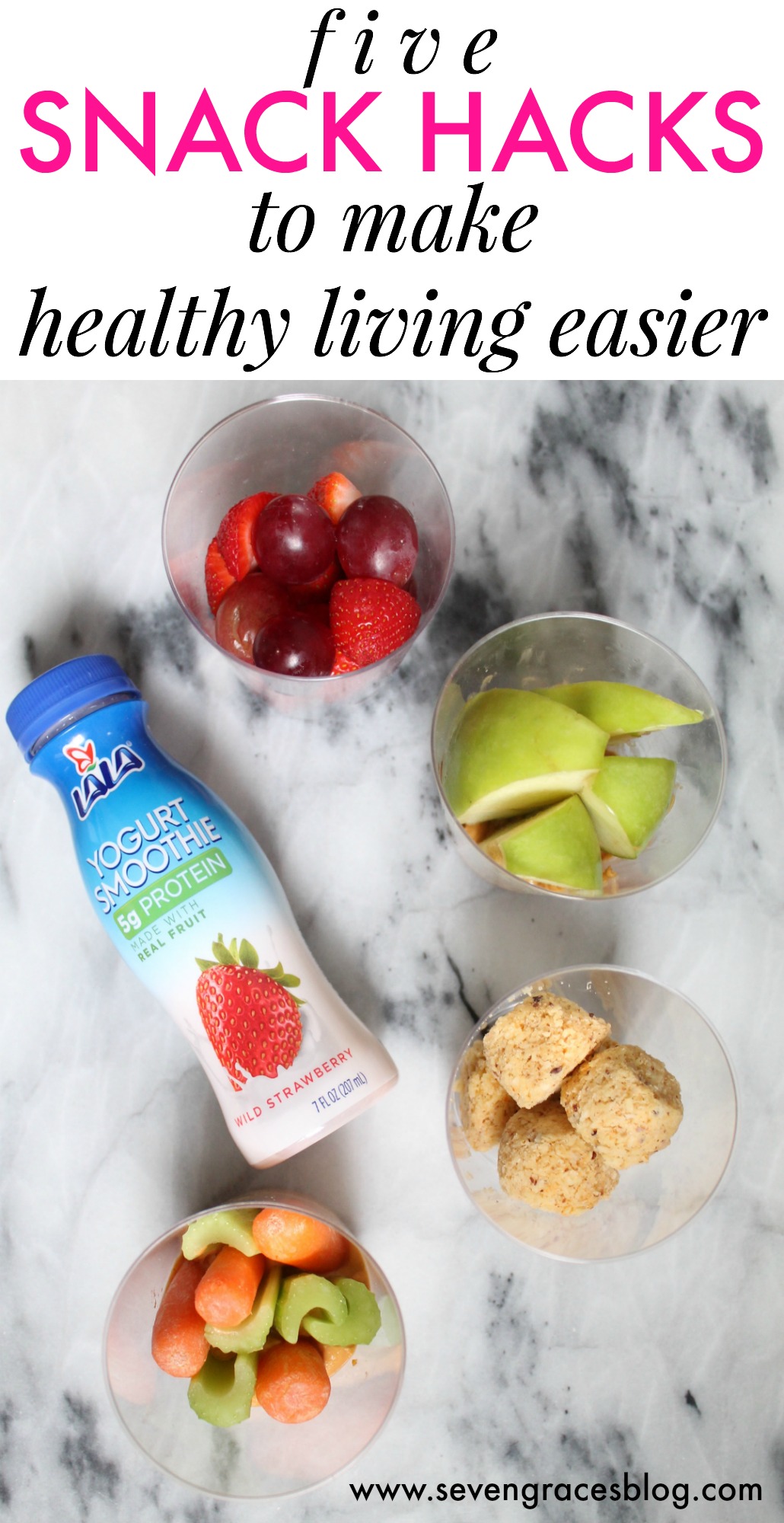 This is a sponsored conversation written by me on behalf of LALA Yogurt Smoothies and WeAllGrow Latina Network. The opinions and text are all mine.