Oh, the dog days of summer are upon us. Several of you are heading back to school already, packing the lunch boxes with a yummy Danimals® smoothie and heart shaped sandwiches, but here in Texas, we still have a few weeks (or exactly one month) until our little ones head back to the classroom.
What does that mean for all of us? Well, if your kid(s) are anything like mine, summer has probably overstayed its welcome. You've probably heard the constant whining from boredom, experienced the ping ball action of your kid literally bouncing off the walls, and pulled your hair out thinking of how else you could possibly entertain your child in the dead heat of summer. Am I right?
In an act of solidarity, I wanted to share my go-to's that save my summertime sanity:
Have a daily routine.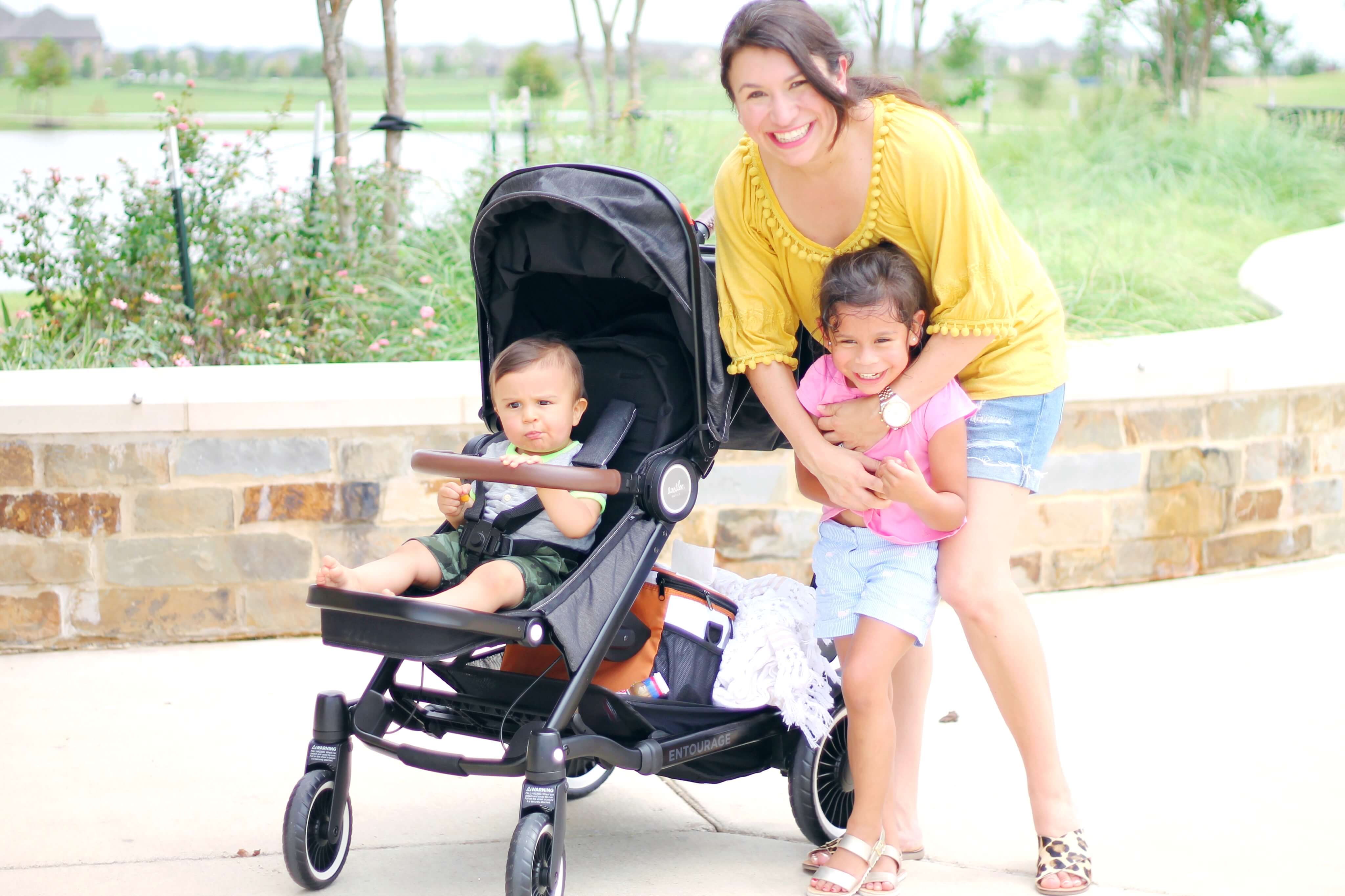 This one has been super tough for us this summer (thanks to selling & buying a new house), but I will say that having a consistent routine is a MUST. Children thrive on routine, and honestly, so do I. Even if it's a matter of having breakfast, lunch, and dinner at all the same times, I bet you will all feel better. Having a routine will also help prepare your kiddos for the long days once they do return to school.
Pack a cooler and get out of the house.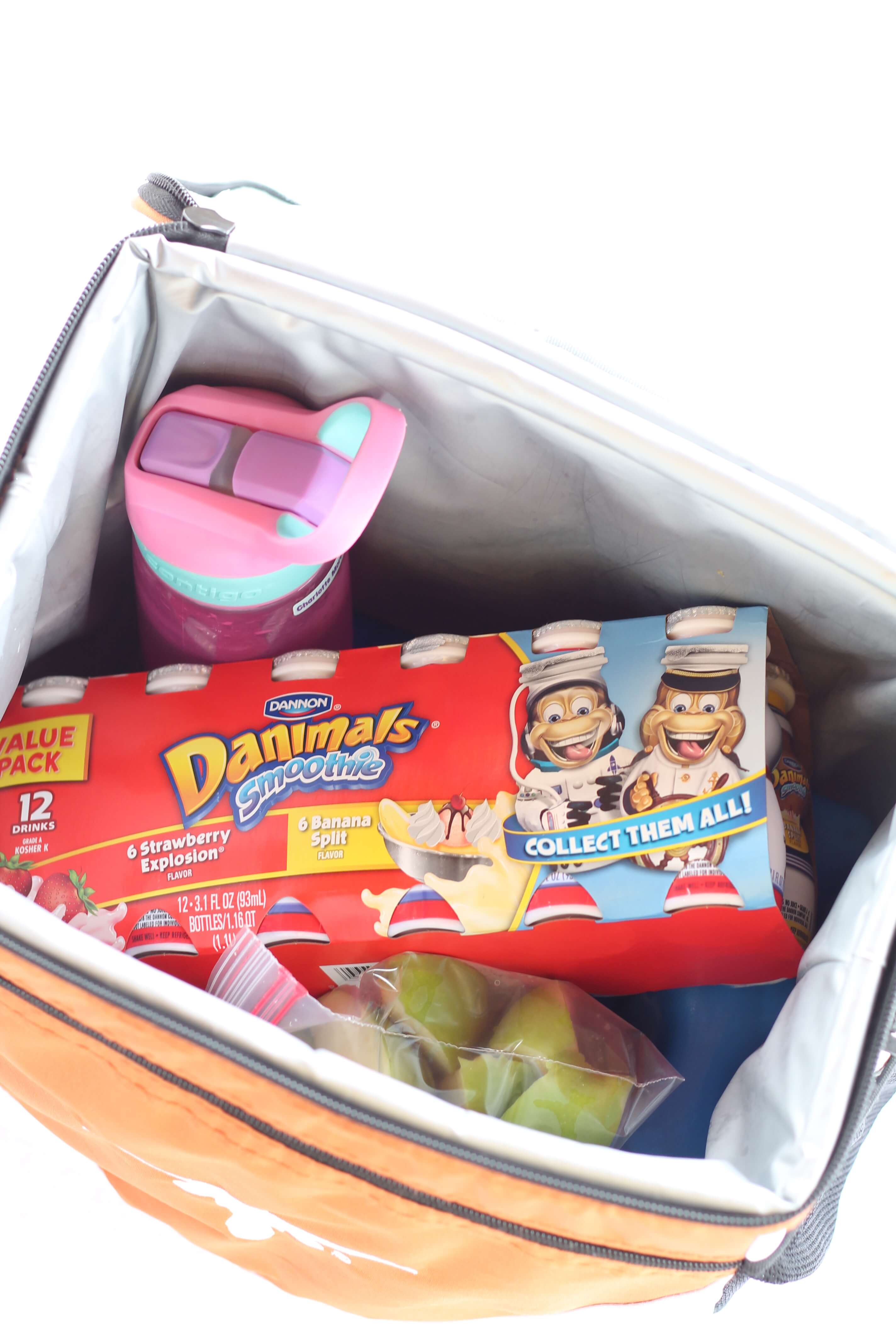 Now this is an absolute must in the summertime. As a stay-at-home mom, getting out of the house is crucial. But since temps have been pushing 100 degrees and above lately, it's hard. I get it. In order to break up the monotony of the long summer days, I like to pack us a cooler, try a new park, and brave the heat anyway.
Here's a peek into my cooler.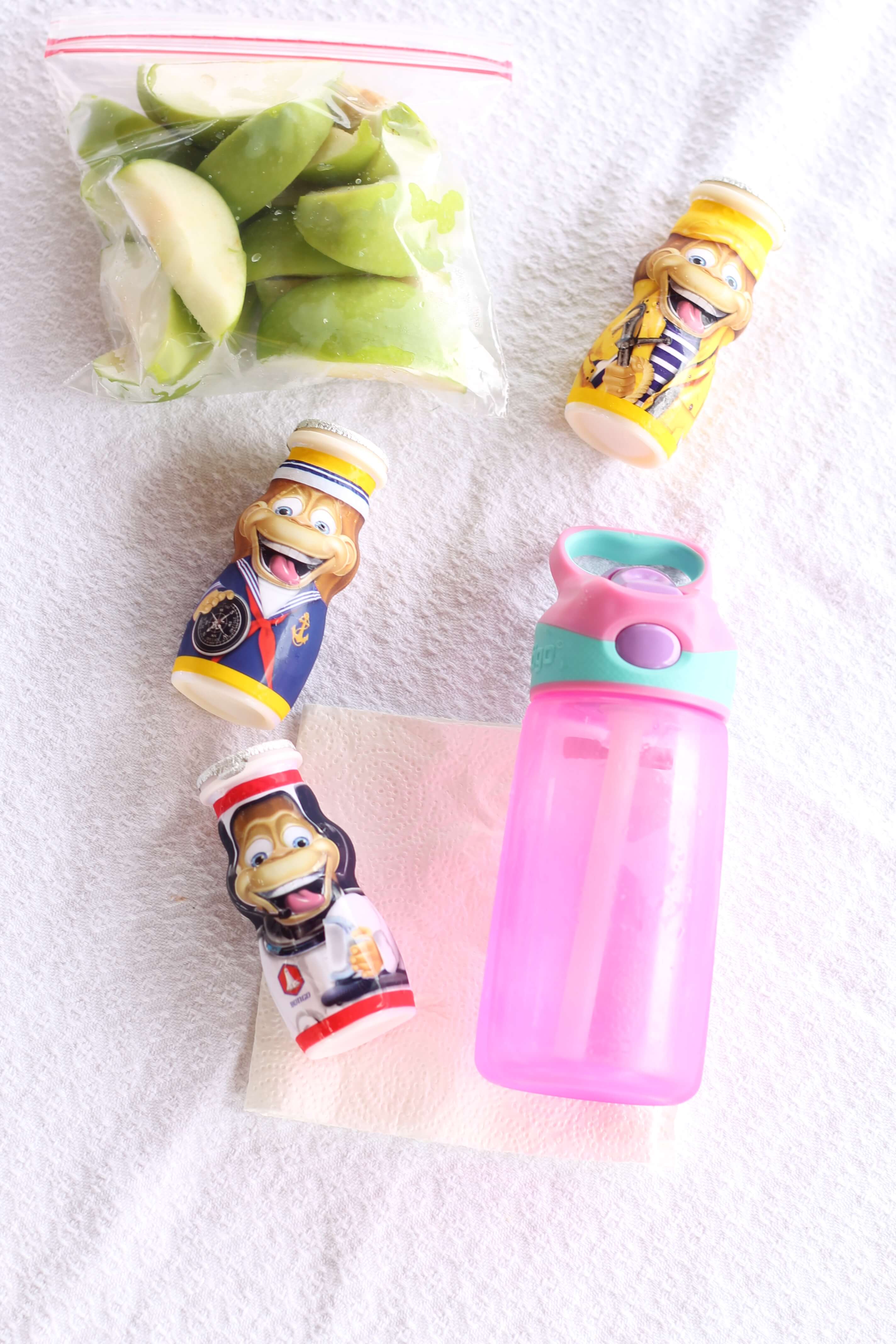 First and foremost, water! Next up is sliced fruit. Then there is our beloved Dannon Danimals Smoothies! Just go ahead and pack as many as you can in your cooler since they need to be refrigerated, and these are the perfect snack for your trip to the playground. They're a great source of calcium & vitamin D, they don't have artificial colors or flavors, and they don't contain any high fructose corn syrup. They make for the perfect cool snack on a hot summer day.
Getting out of the house is so important for the entire family. Fresh air and running off energy is the best thing ever. Thankfully, my kids don't seem to mind the heat too much either.
Take advantage of summer classes.
Vacation Bible School, gymnastic classes, dance camps, science camps, you name it, summer has it. Take advantage of these! And after a class, when your kiddo gets home, the Danimals Smoothie is a great snack for afterward or even on the way there!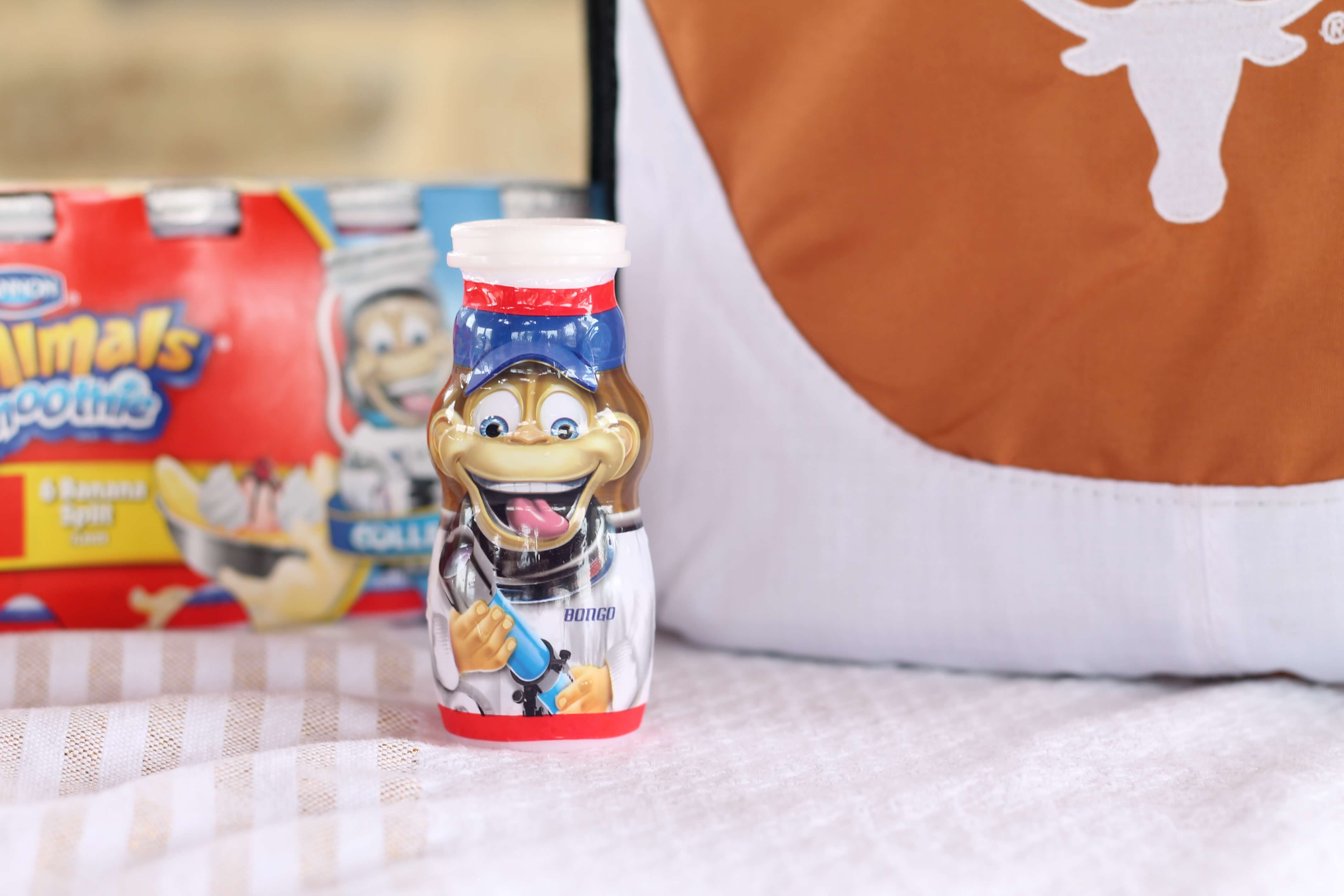 Take a time-out for yourself.
Long summer days require rest, lots of rest. Don't feel bad if you need a break every now and then. I'm a huge believer in self-care, because you're no good if you're not in tip-top shape yourself. Enjoy a book alone to recharge, hire a babysitter to run an errand. Do you, Boo! You matter. When you recharge, the long summer days don't seem so long after all.
Have patience.
This is another huge one, and not just patience with your kids, but patience with yourself! We're all human and make mistakes and get frustrated, and in the summer when it's hotter than Hades, irritability can creep in. (I blame the heat.) Give yourself grace, take a deep breathe, and know that you're doing the best you can.
---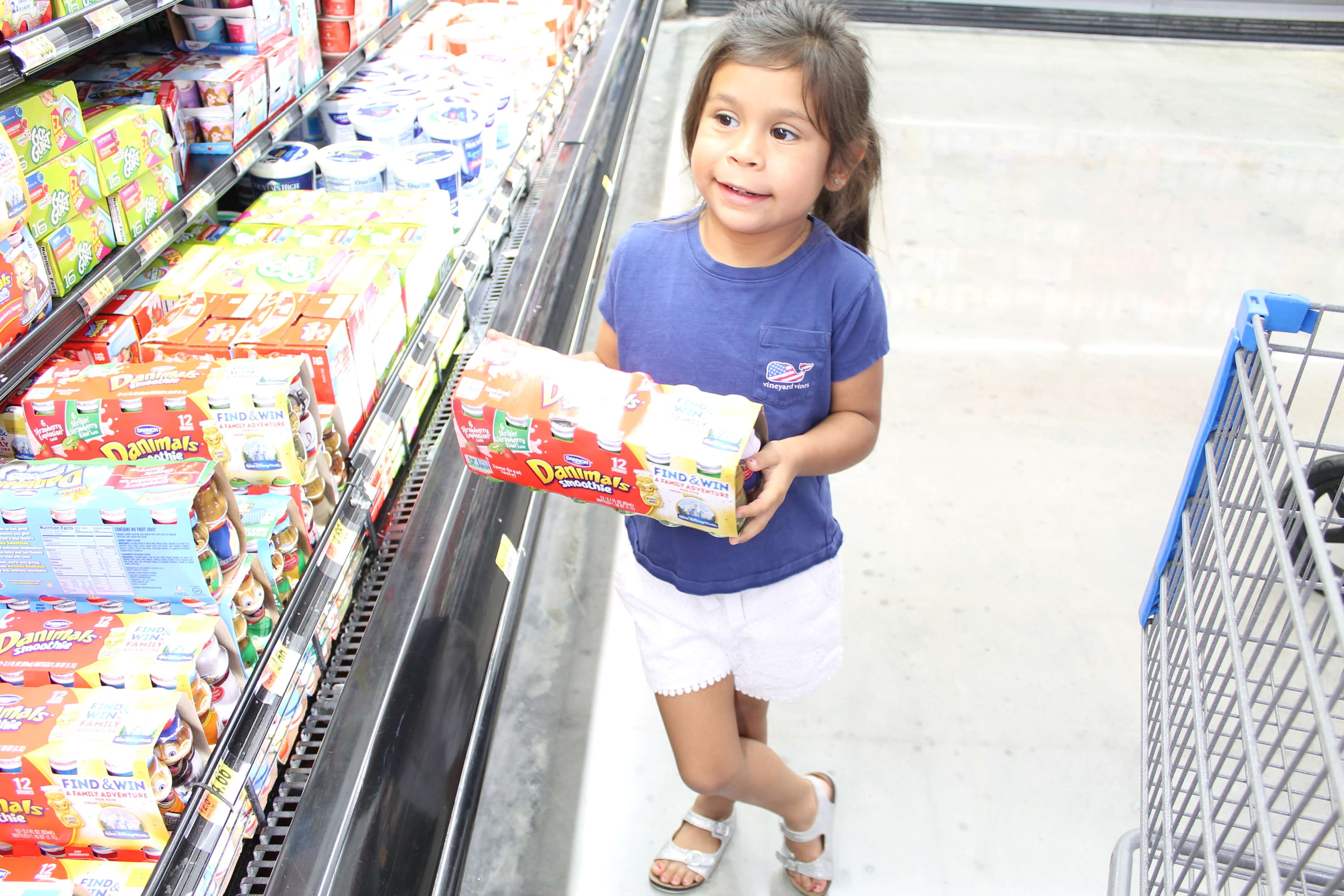 Now go head to Wal-Mart, grab a 12-pack of Dannon Danimals Smoothies, pack your cooler, head to the park, and enjoy the last few days of summer the best you can. :)
What are your go-to tips for getting through the last leg of summer?