Every week, it's easy to feel overwhelmed, especially when you're a mom. Day in and day out, the to-do list never seems to end, am I right? What if I told you that you could make your life easier? For years, I've believed in the power of routine: in my classroom when I was a teacher and in my home with my babies. But I never really thought about it for myself. It's crazy how we are always the last one on our list, but we need to reclaim the reigns and get that routine in order for ourselves. I promise it will make all the difference! Whether it be daily, weekly, or monthly, it's truly a game changer to have structure in our lives.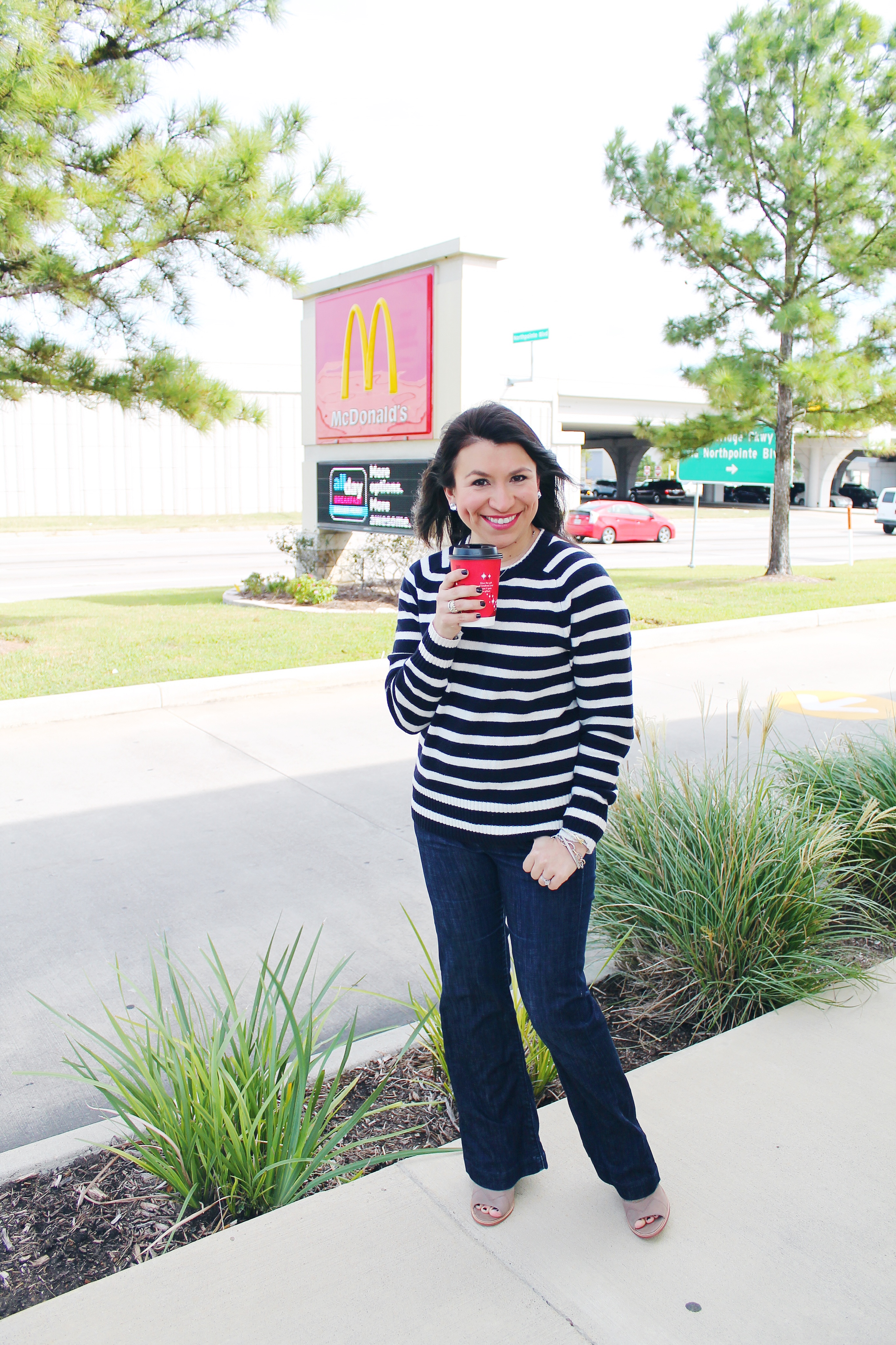 Here are 7 tips to help get our routine together.
1. Have breakfast and coffee first thing in the morning! Nothing comes before my coffee.
What does that mean? It means you don't do anything until you have your coffee, and then the rest can follow. You guys, I mean it when I say that nothing comes before my coffee. Breakfast is crucial for me, too.

Thankfully, McDonald's has made it easy for me when I want someone else to make my coffee for me, because there is one right at the end of our neighborhood.

I am loving McDonald's new line of café-quality espresso drinks, especially their hot McCafé Vanilla Cappuccino and the Iced Caramel Macchiato. After enjoying my coffee, I'm ready to tackle all the things.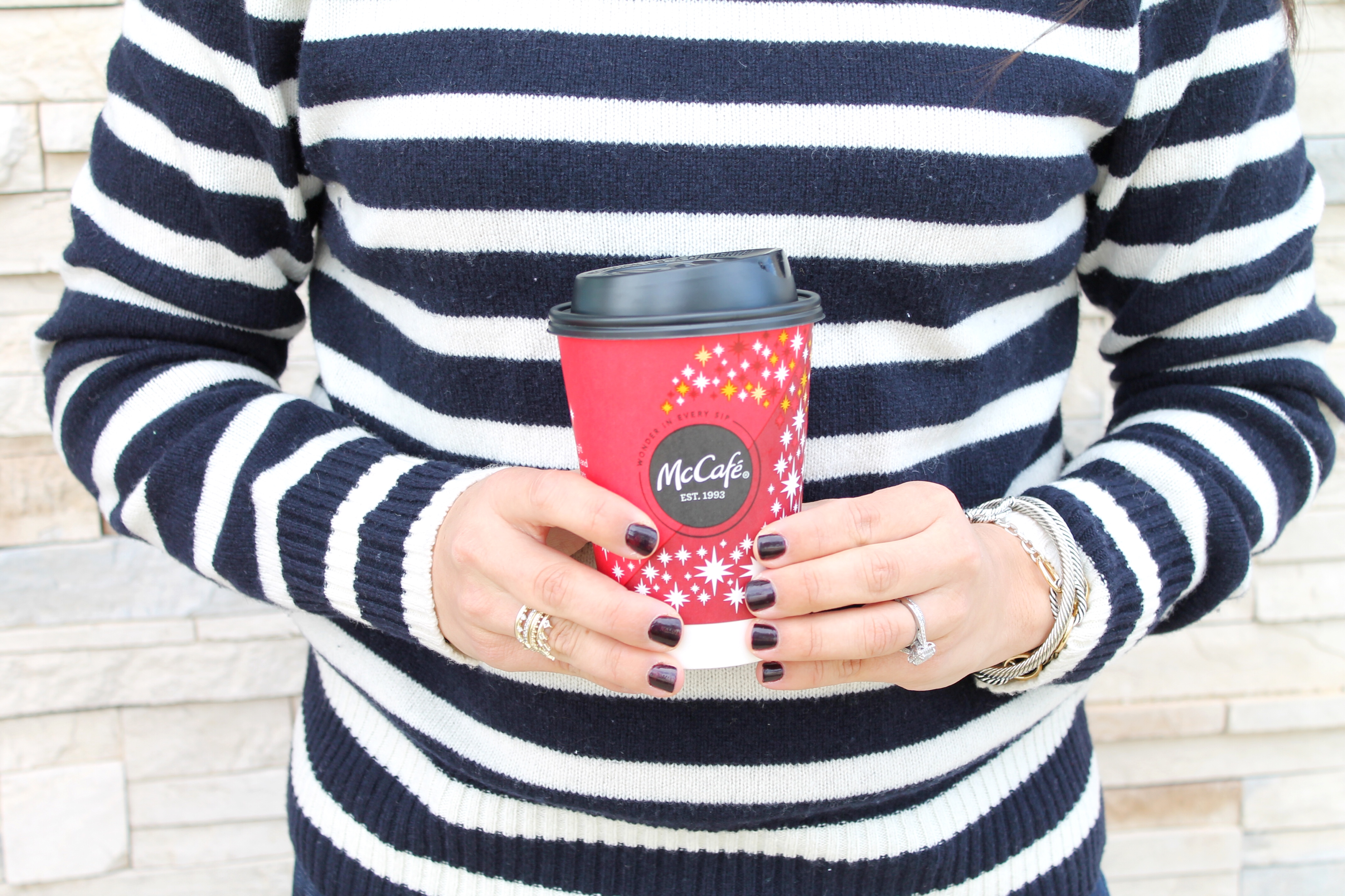 2. Listen to fun, upbeat music.
Something that always lifts me up is fun music. Take the time to create a playlist of all of your favorite songs, and instead of turning on the TV, turn up the tunes.
3. Plan out clothes for the week.
Each Sunday, take the time to plan out your clothes for the week. As a stay-at-home mom, this makes a HUGE difference. Check the weather forecast and plan accordingly. Doing this for your kids is also a game-changer.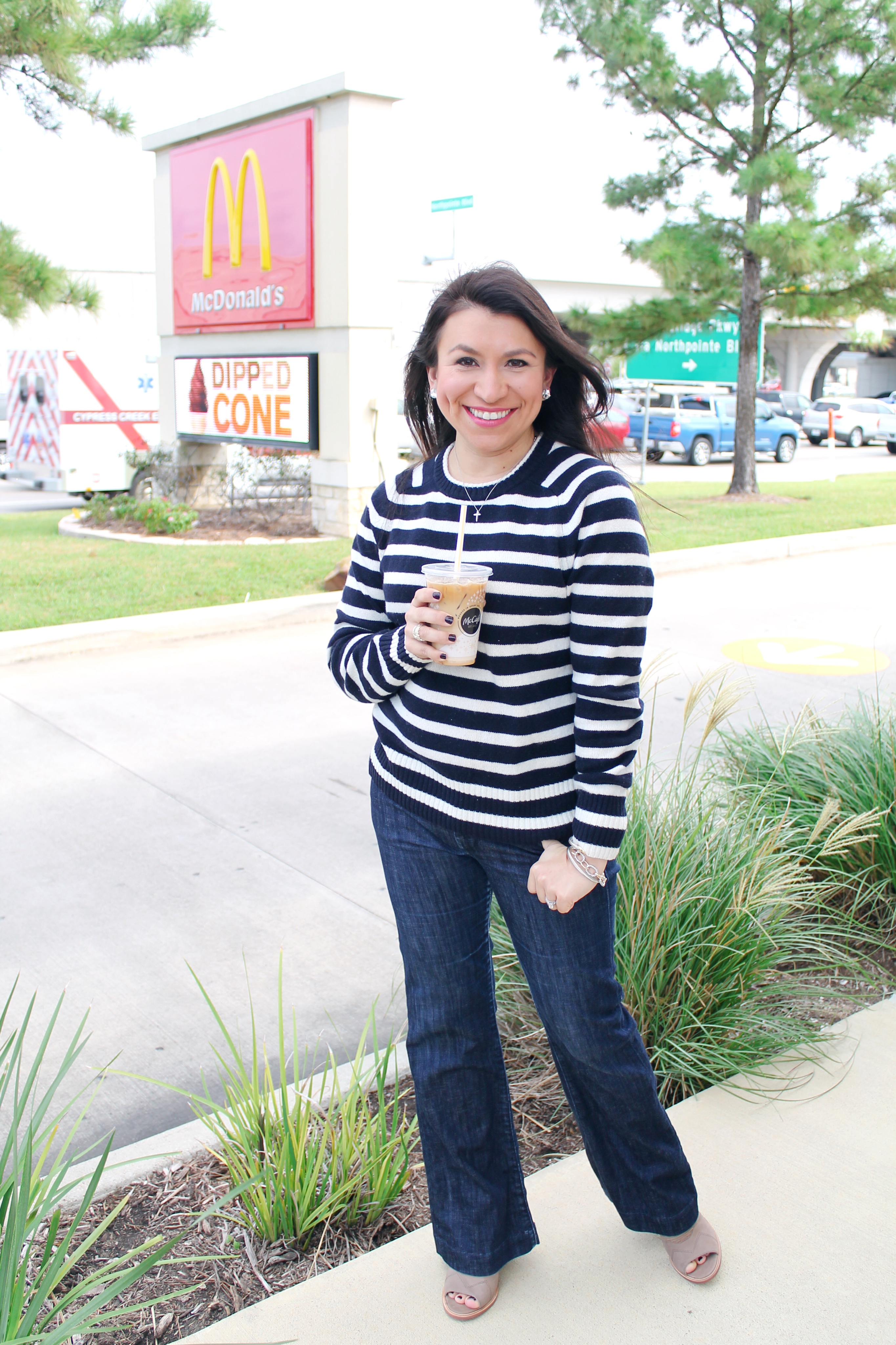 4. Plan meals for the week.
Meal planning is something I've been doing since I got married. On Sunday, we sit down and plan out our dinners for the week, then plan out our breakfasts and lunches, too. Not only does it help with the monthly budget, it takes the guess work out of the daily question, "What's for dinner?"
5. Tidy up on Sundays for a clean slate.
All week long it seems as if my house is in disarray. After having a cup of coffee, power through cleaning your house. Sweep, mop, vacuum, clean the toilets, and wipe down the countertops while your hubby does the grocery shopping. Teamwork makes the dream work!

Leave the laundry and putting away of toys as your daily chores. Small loads of laundry daily has made a huge difference for me. Run the quick cycle on cold with ALL of your clothes together since it should be a small load, and then dry only when you're ready to dry, fold, and put away.

As for all the toys, grab a basket and have your kids help you pick them all up, then put them all away together. Do this daily before your bedtime routine.
6. Write tasks for the week in your planner.
Quit trying to remember everything in your head. It's just not going to happen. Every Sunday, check your calendar and write down or review what you have going on for the week. Chat about it with your hubby so you both know what the game plan of the week looks like.
7. Fill your tank!
Last but not least, fill your tank. Make this a weekly habit, and if you can make it a daily habit, even better. Find something you love, and do it. Yoga, running, a coffee date with a friend–something just for you to refill your well.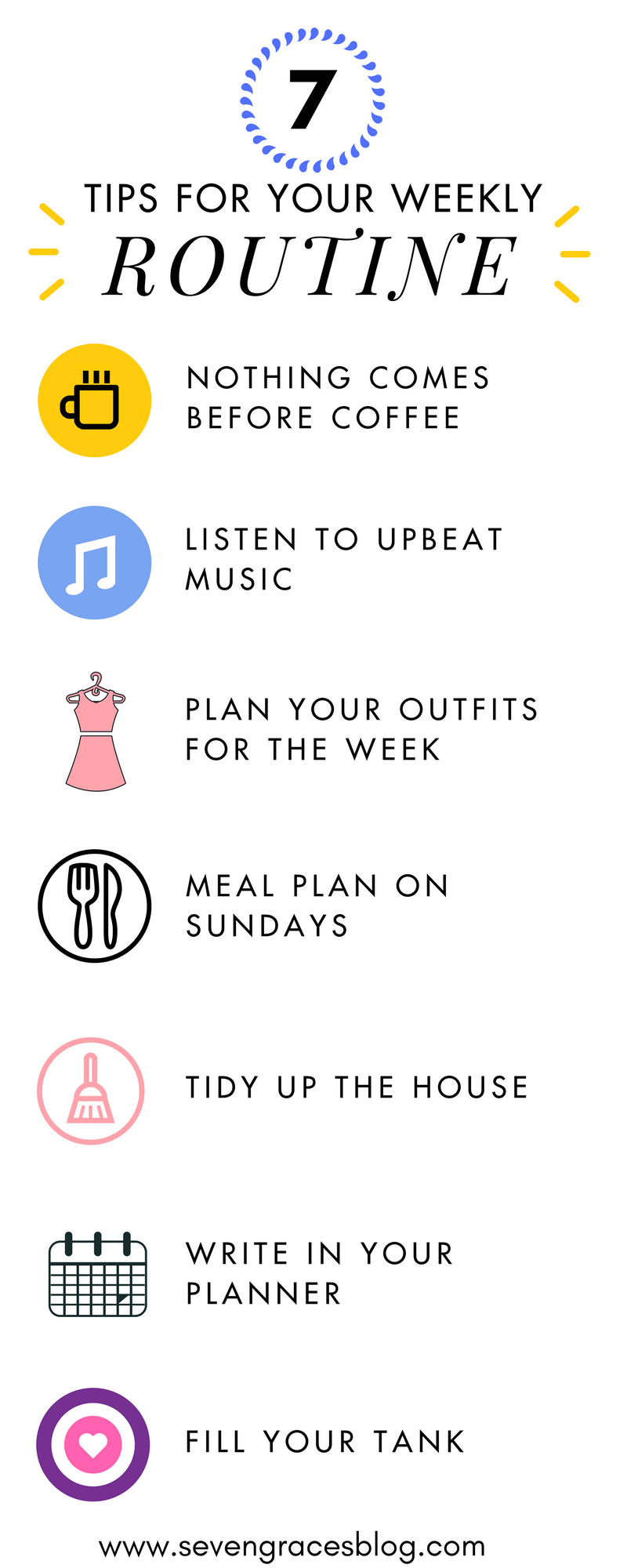 Now run to McDonald's and try any small McCafé for only $2*! And when you buy five any size McCafé beverages, you can get one any-sized McCafé beverage for free when using the McD app! (Valid 1/18/17 – 12/31/17. McD App download and registration required. The new McCafé espresso menu is available at participating McDonald's. Valid only at participating U.S. McDonald's. ©2017 McDonald's
What makes your week run smoothly?
* A la carte only. Limited time only at participating McDonald's. Cannot be combined with any other offer or any combo meal. ©2017 McDonald's.