My name is Kristy and I'm so happy you've made your way to Seven Graces! Seven Graces is my personal blog about
Mama Faith
and
Mama Life
. It's a blog about my faith, my family, and my favorite things.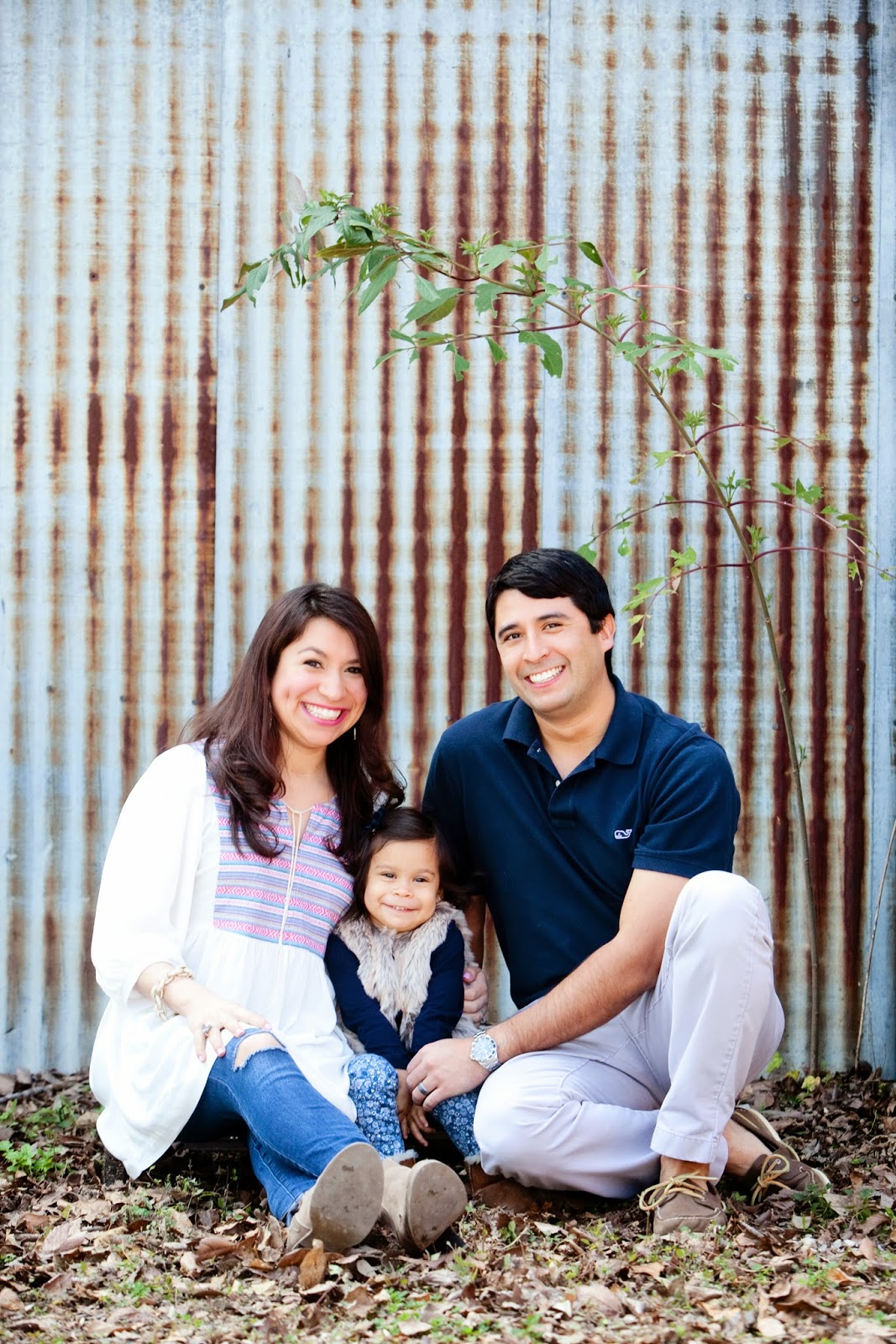 A little bit about me…
Currently, I'm a 30-something stay-at-home-mama, formerly a high school English teacher, living in
suburbia-land
in good ol' Houston, Texas.
I'm married to my person (who we'll call MJ here on the blog) and am the very proud mother to my baby girl, Charlotte Grace (2 years old). We also are
the
happy parents to our rescued baby pup, Chapman (4 years old). I love writing/blogging, reading, watching well-written TV shows
(and some not so well-written reality TV shows, my guilty pleasure)
, laughing, spending time with friends and family, listening to good music, running, shopping, traveling, eating (Yes, eating. Hence the running.)
, and most importantly–growing in my faith.
I created this blog in March of 2014. You can read all about the creation of it
here
.
One of my favorite lessons when I
taught
writing involved me telling my students to "write what you know." Well, when in Rome. This blog and everything written here is what I know.
Seven Graces is dedicated to all the women out there who need a friend, some life inspiration, some mama help, or some faith help. Because we're all in it together, sisters!


Each blog post is and will be categorized into two topics: Mama Faith or Mama Life (sometimes they just might fall into both).
Mama Faith covers stories about where my journey with Christ has taken me and what I've learned through Him.
Mama Life
covers a wide range of mama topics–about baby and about mama. Beauty, fashion, relationships, and entertainment will be found here as well, because I don't know very many mamas who don't love all of these things, too.
I get excited when I find something new that I love, so sharing my favorite things has been so much fun.
Some posts are simply what's going on with me and my family. Documenting my little girl's life is so important to me because she just exudes joy.
New Mama 101 covers a wide range of topics for the new mama. It's a fun series I've created for the new mama, walking you through pregnancy

all the way through where I'm currently at in my mama journey.

The 101s of being a new mama, the best products I've found, the best baby books I've read, etc., can be found here.
Even if you're not a mama, hopefully some of my posts will resonate with you. It is my prayer that this blog be a blessing to those who need it. Like I said in my very first post, "
If I can add just a glimmer of hope, a smile to someone's face, or an 'Amen, sister,' then this piece of the internet has served its purpose."
Follow along through your favorite form of social media.
Here's where you can find me…
Happy reading and thanks for visiting!