This post is sponsored by Carter's; however, all thoughts and opinions expressed are my own.
Somehow, Colin isn't a newborn anymore, and we're inching closer to that one-year mark every day. At nine months old, he is a little fireball and just the most precious bundle of joy. He's crawling everywhere and trying really hard to pull himself up whenever he can. He's wearing 12 month clothing now, and he has grown out of everything so quickly.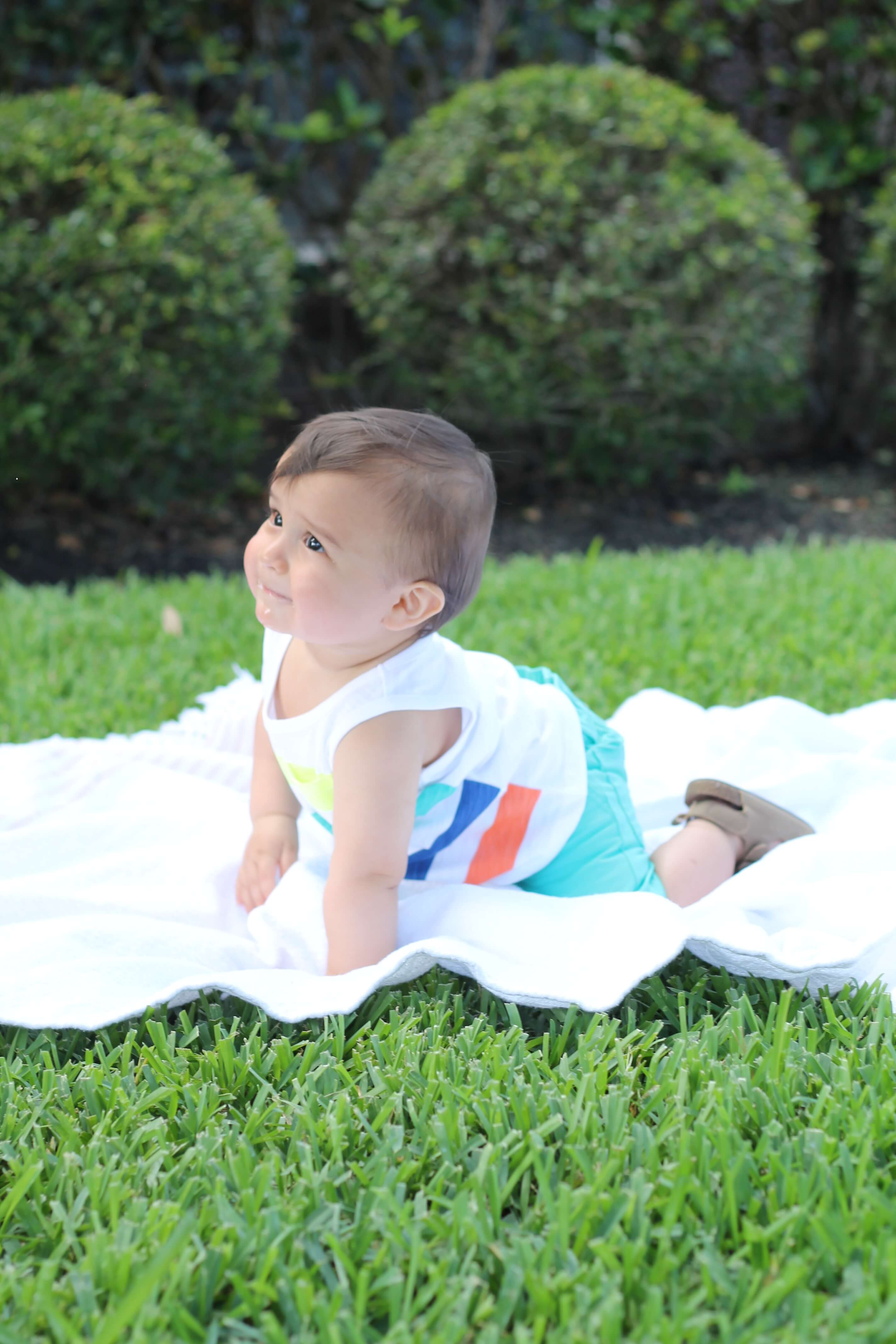 I didn't know how it would be having a boy, but I can tell you now with full certainty that it has been so much fun. He's been our little game-changer, and he is totally different than his sister. I still get to dress him up as cute as can be, and thankfully, I always have a tried and true clothing store to turn to.
Like I said last week, Carter's has been our one-stop-shop since we had Charlotte four years ago. They make it so easy to know what you need and when and offer the comfiest, most affordable, most practical, and most stylish clothes for baby.
Since being a new mom is daunting, I thought I'd put together a little checklist of all the must-haves you'll need in your baby's closet during your baby's first year. Carter's has made it super easy for us, too, by creating fun baby lines to keep us in check. You'll want the baby must-haves I'm listing below in each size because you'll quickly learn that babies grow out of clothing at warp speed. I would have at least three sizes of each of the suggested items at all times, because you never know when your baby will wake up and need the next size of clothing.
Baby Clothing Must-Haves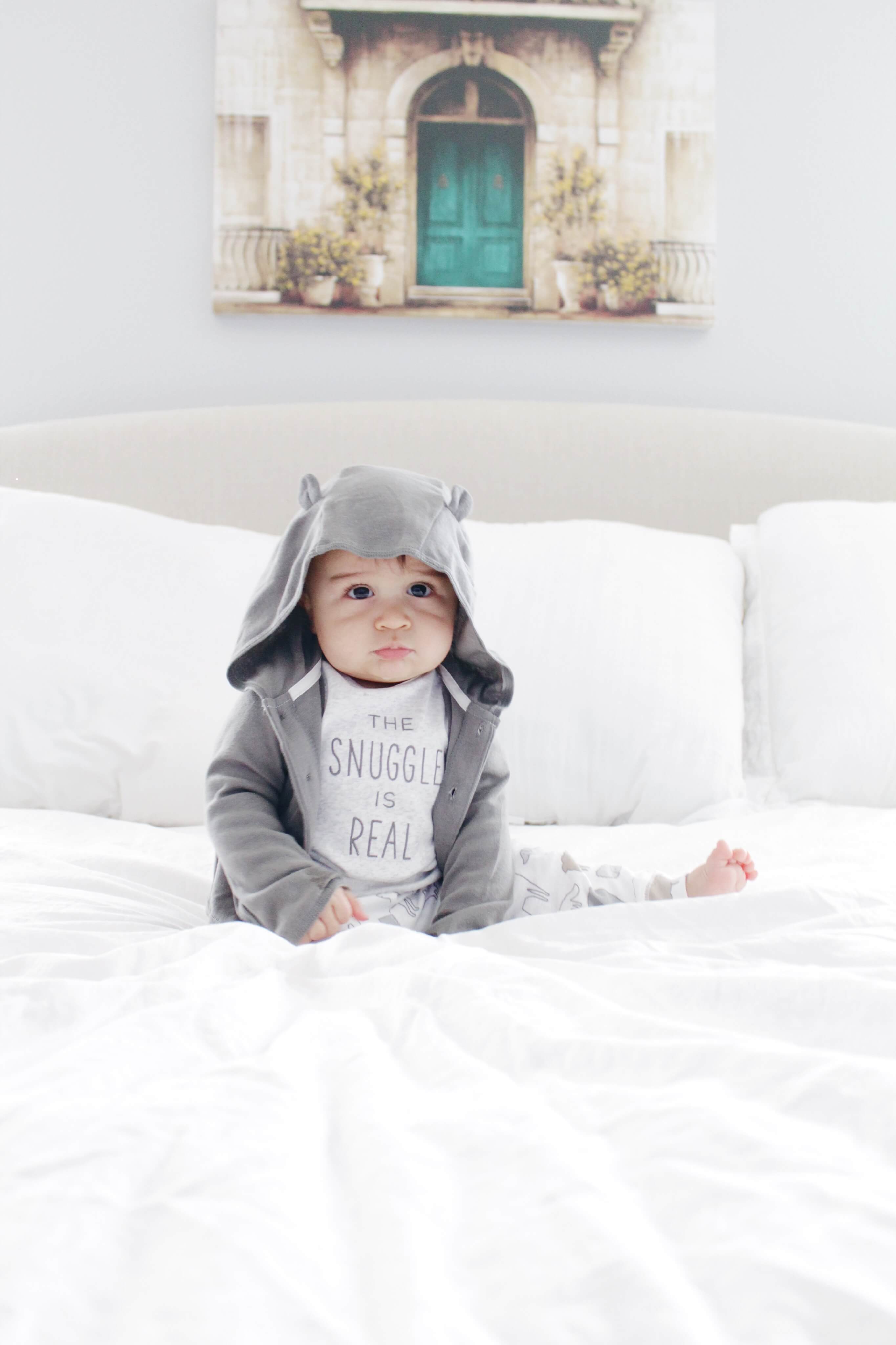 I love this line for the newborn stage and for days at home during the first few months. Here's what you'll need.
10-12 body suits & matching pants (I like the footed pants during the colder months so I don't have to worry about socks)
4-6 little extras (mittens, hats, bibs)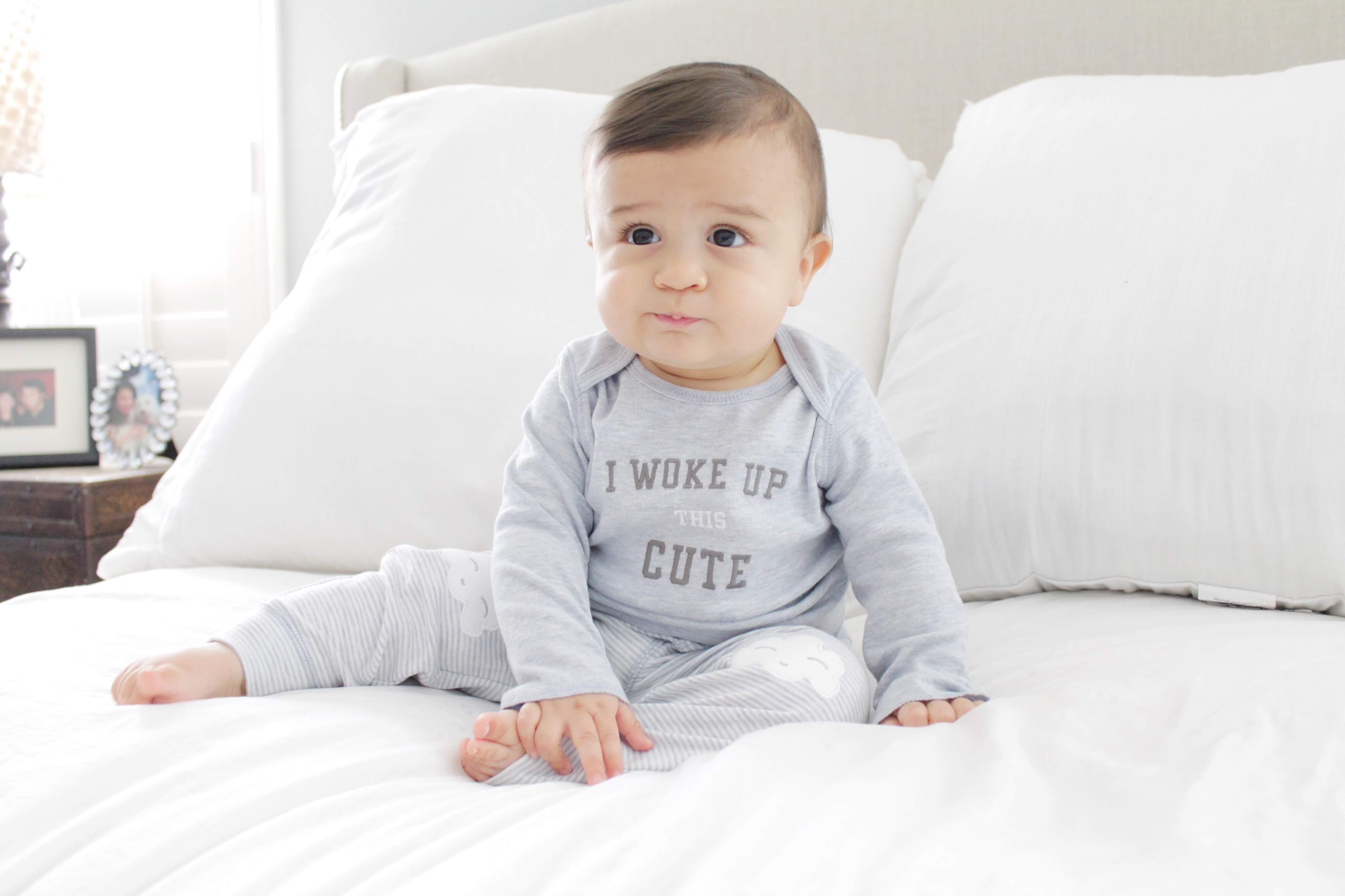 Carter's created these two and three-piece pre-paired outfits, and they are all so darling. It definitely takes the guess work out for you when it comes to what your baby will need to stay warm, comfy, and cute. The matching details are my favorite!
6-8 outfit sets (you'll quickly learn that the more you have, the less laundry you'll have to do…less frequently anyway)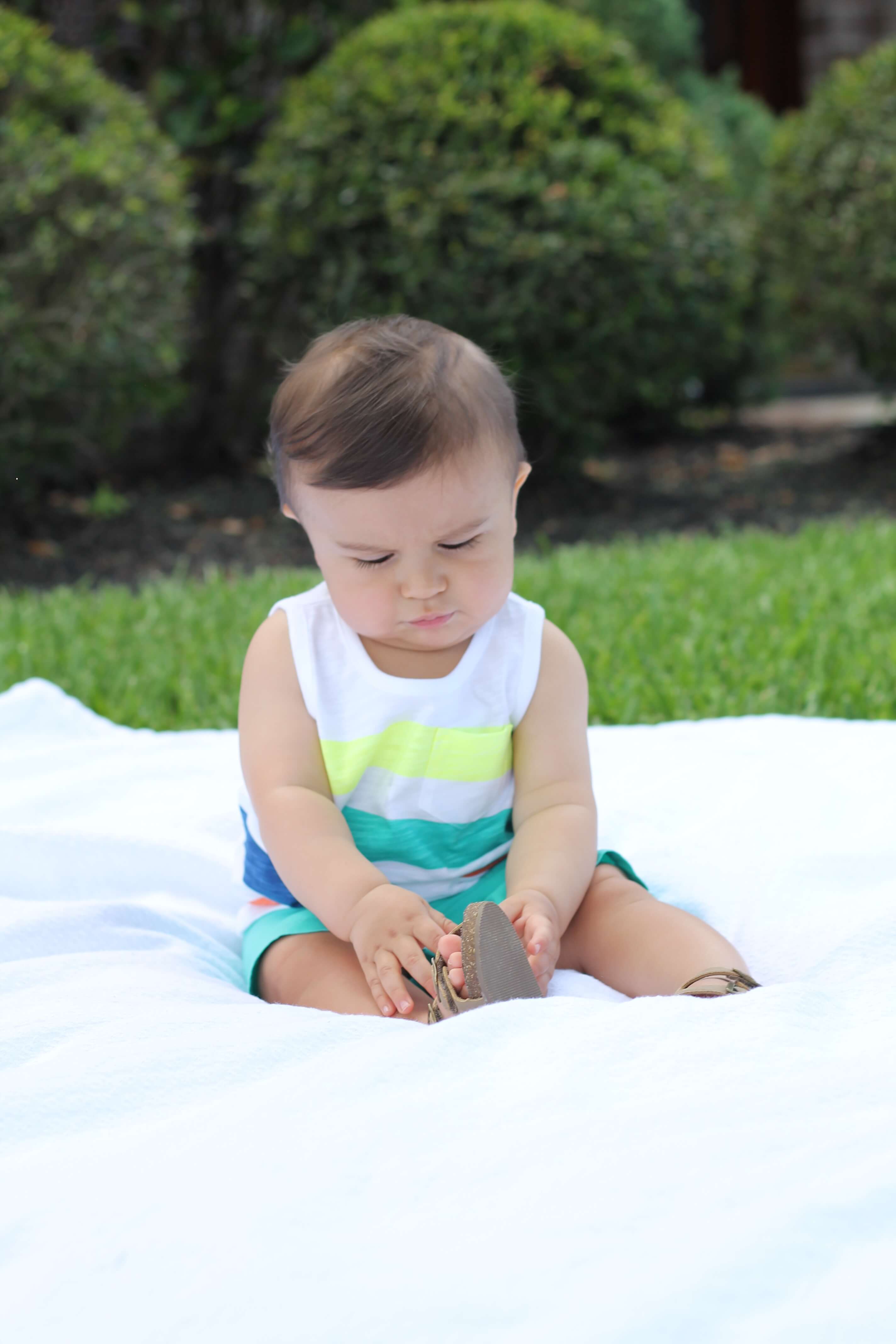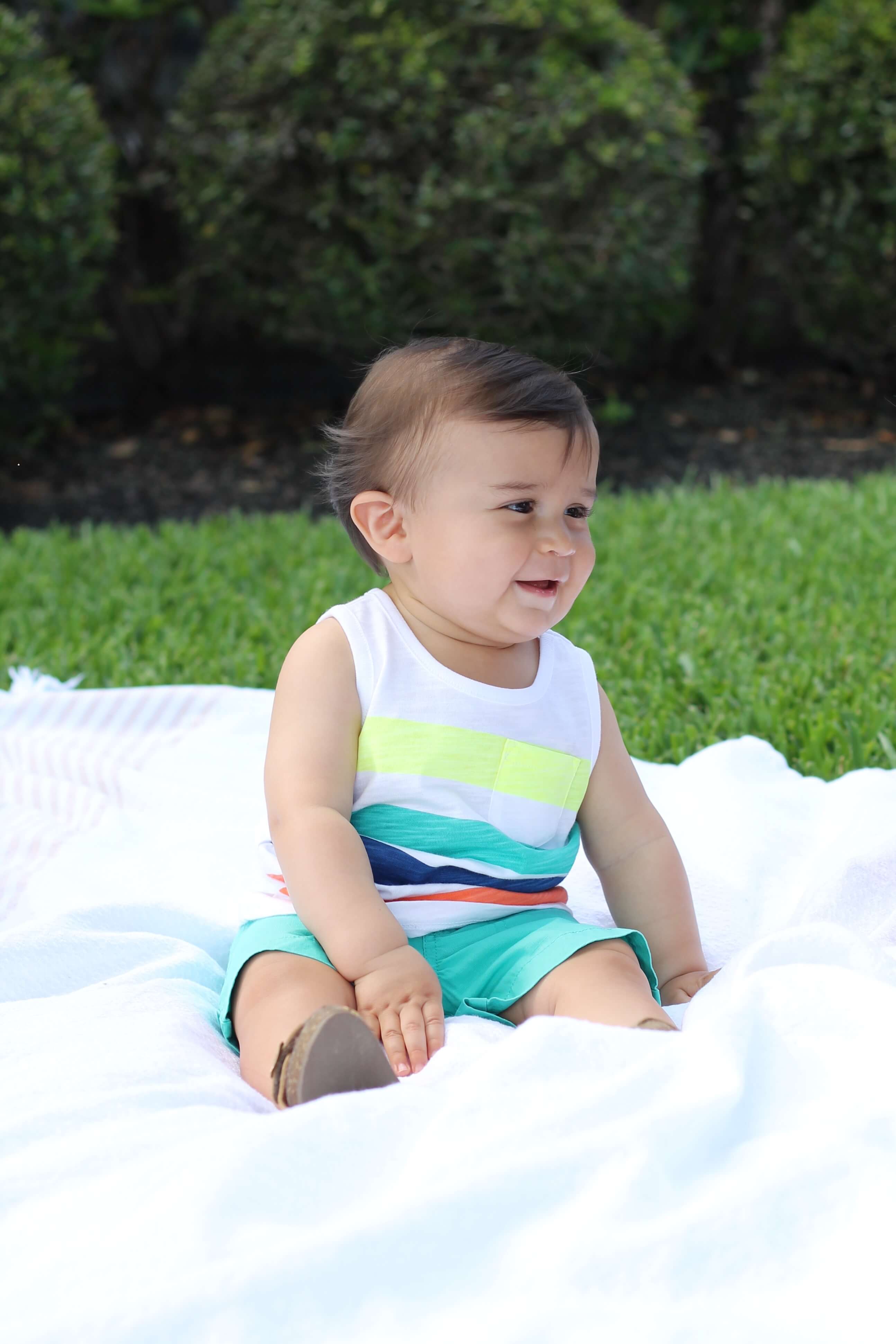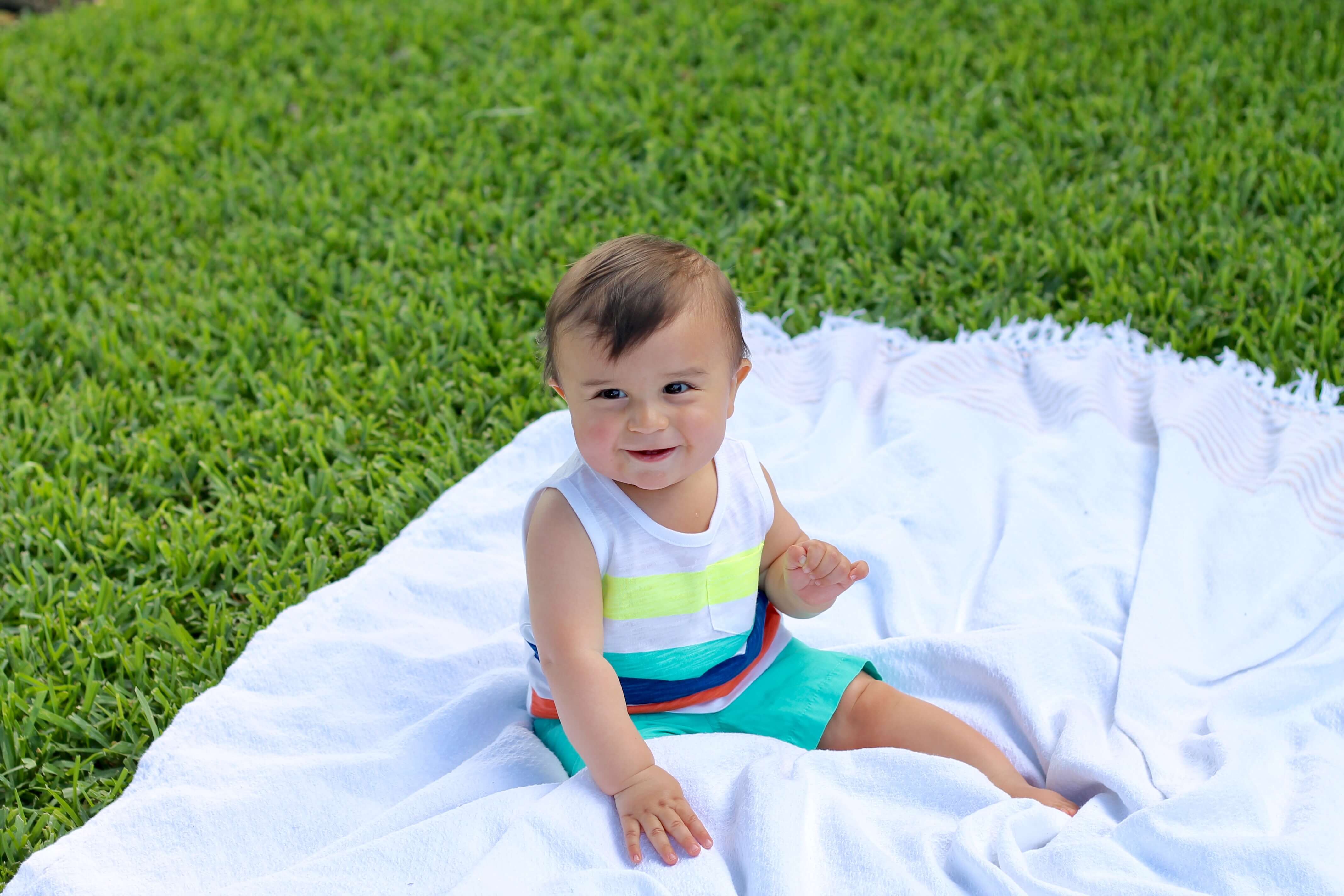 I love this Little Collections for the easy, styled outfits with must-have "baby" details, yet not too baby-ish if you want your little to be stylish on-the-go. My favorite for the boys are the little shirts paired with shorts, rompers, and collared shirts. And the little dresses for the baby girls paired with bloomers remind me of the sweet days when Charlotte was Colin's age.
I also love this collection because it's dressy enough for church or a nice evening out with the family.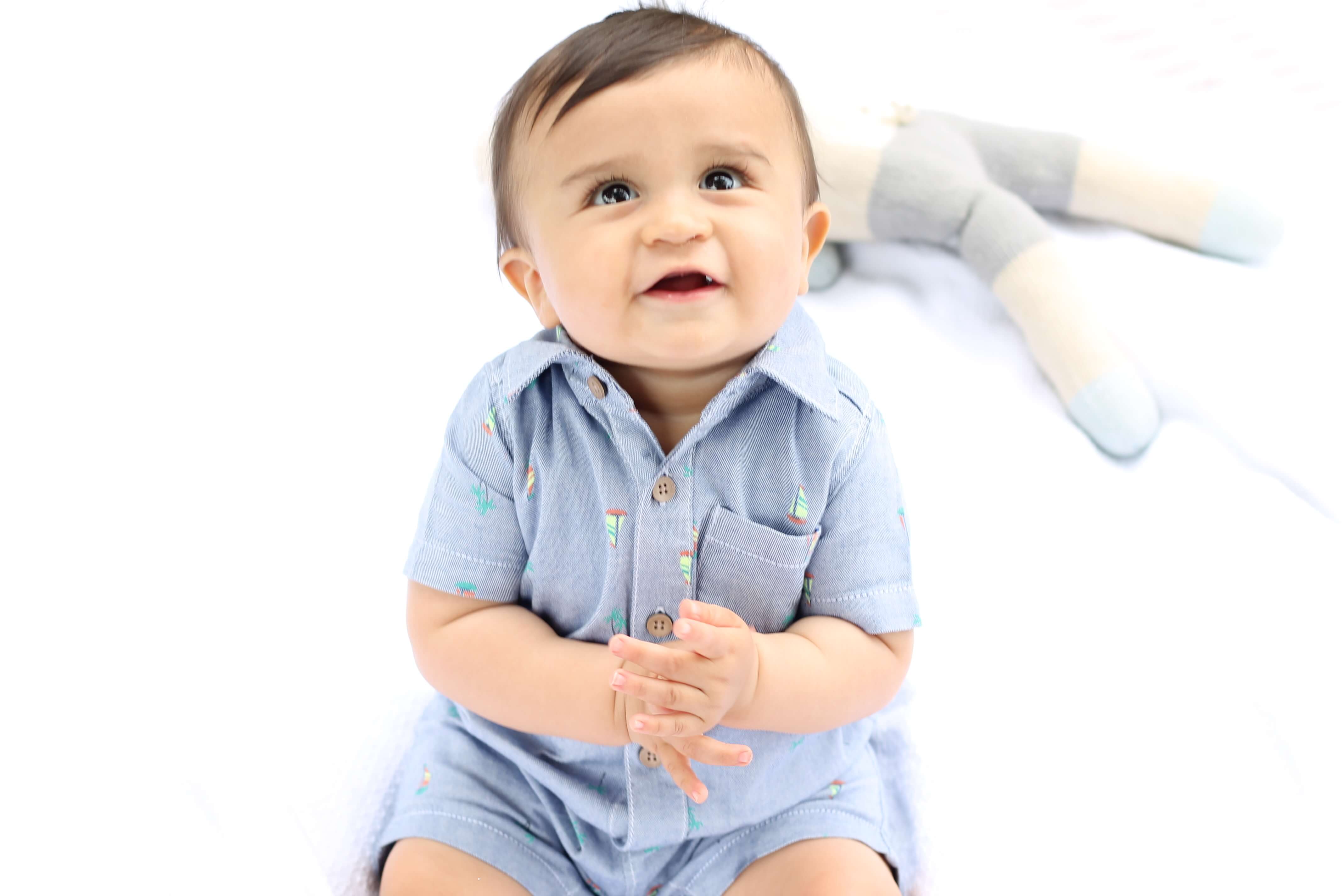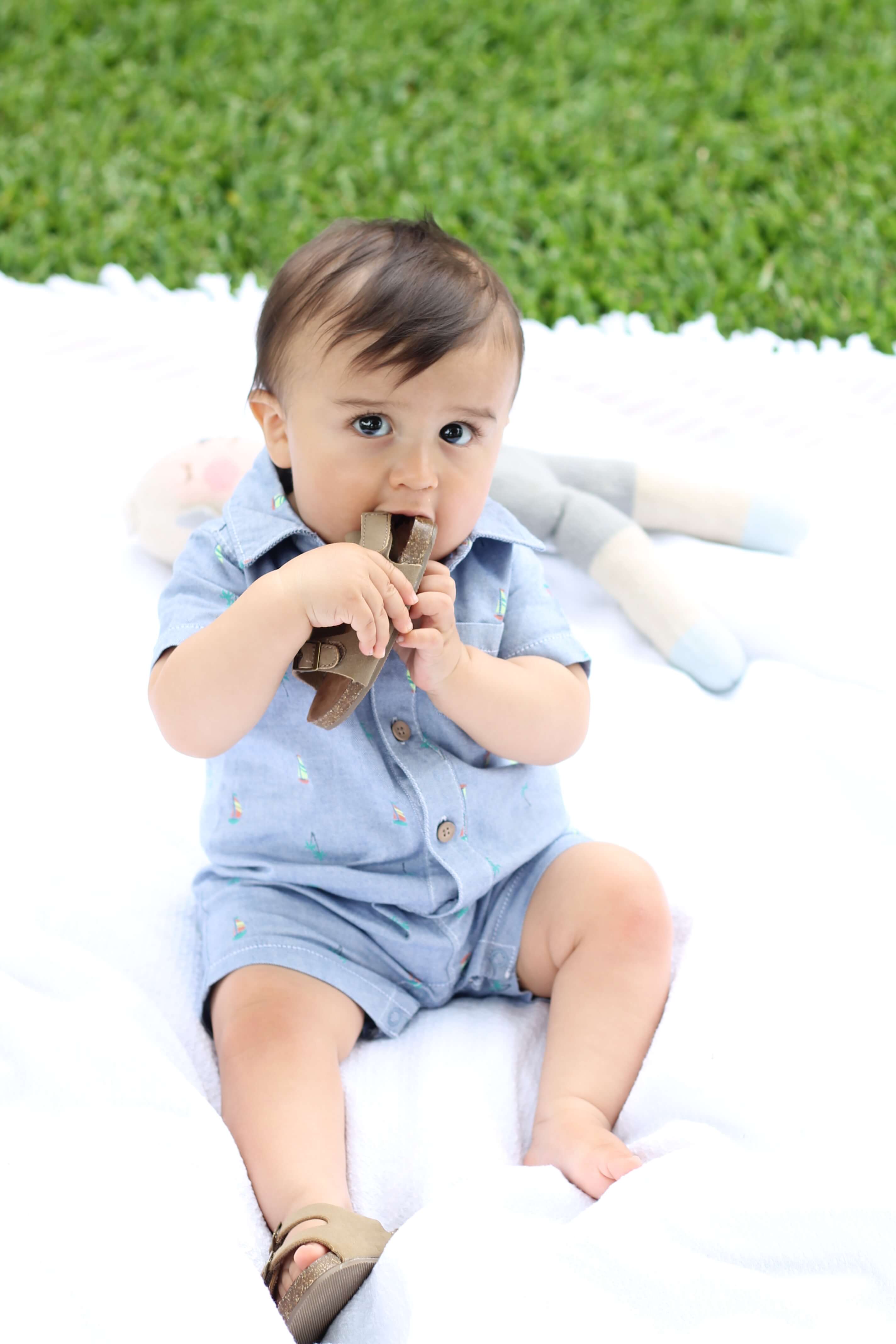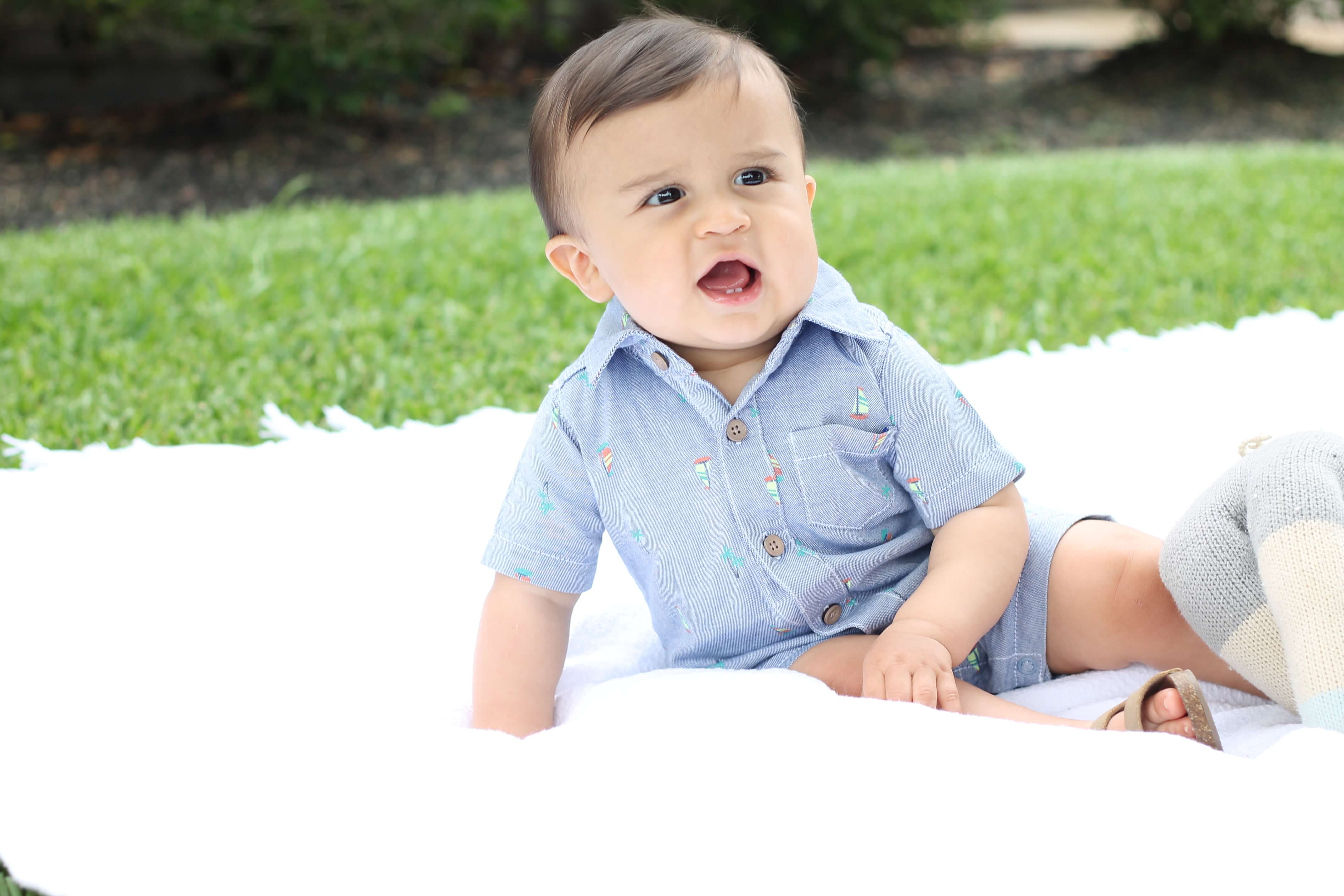 How many of these types of outfits will you need?
4-6 Little Collections® outfits (increase by 2 every time you size up)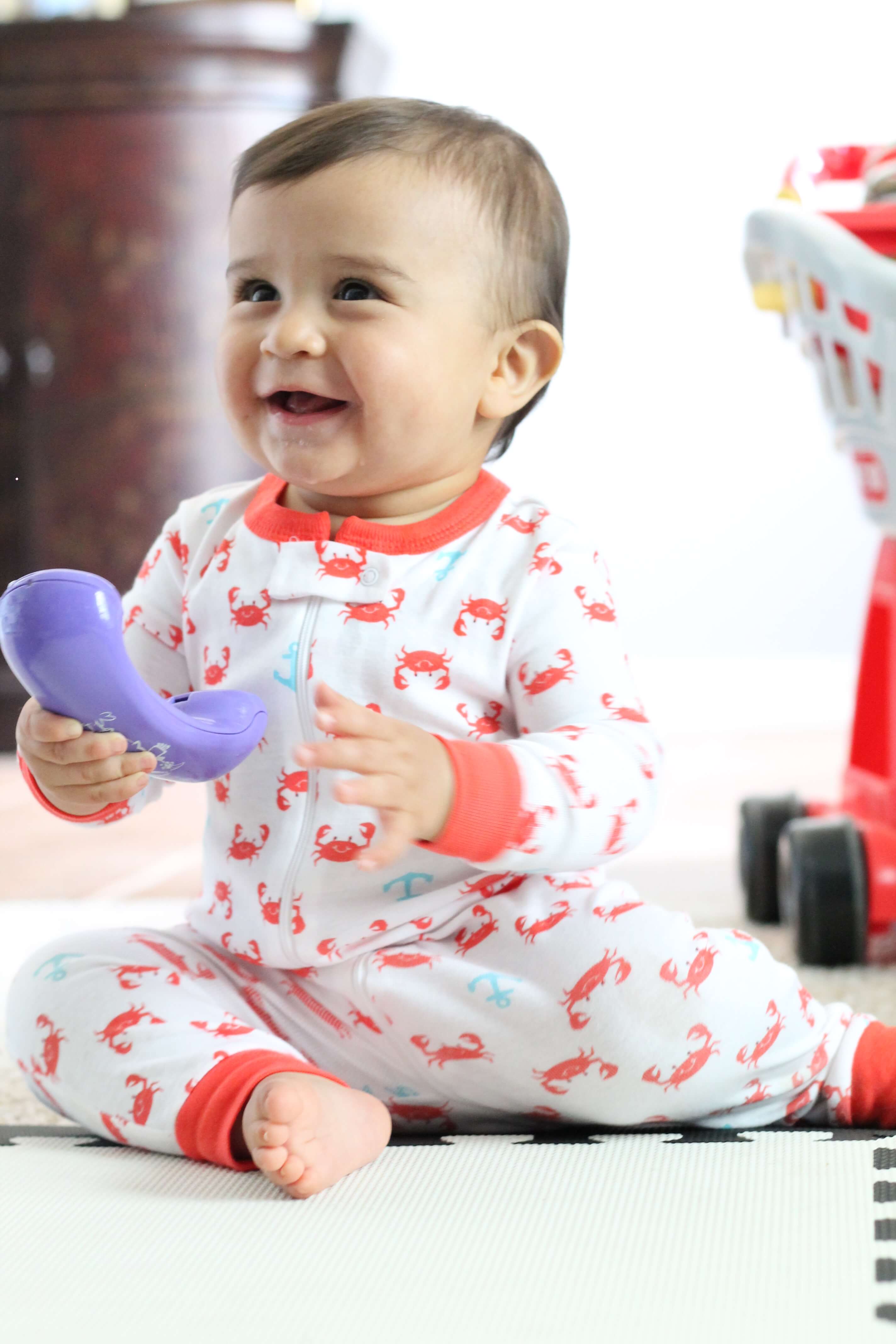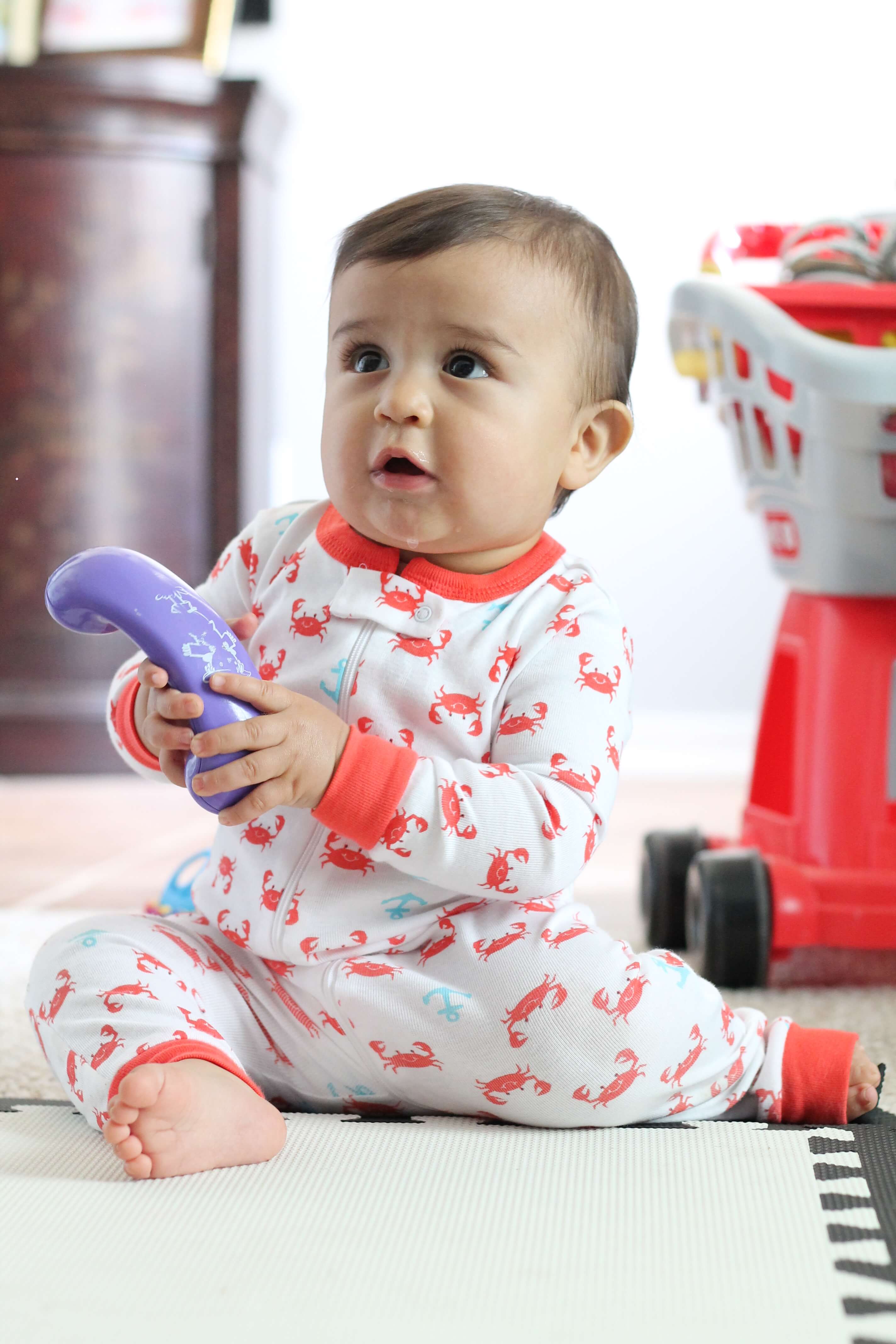 If you've followed my blog for any amount of time, you know how much we absolutely love PJ's in this house. Carter's is my absolute favorite because they truly are the best and the designs are always adorable!
My babies lived in footed pajamas for most of their newborn days, so here's what you'll need in the sleep department.
Newborn-4 Months
2-3 gowns for the newborn days
6-8 Sleep & Plays (I prefer the zip-ups for easy diaper changes in the middle of the night)
2-3 swaddles (a must for better sleep!)
5-9 months
6-8 Sleep & Plays (zip, snap, thermal, cotton, or terry)
2-3 sleep bags (for no loose blankets in the crib)
12 months
4 one-piece PJ's (like these footless pajamas Colin has on or go with the footie version made with grippers)
2-4 four-piece mix n' match pajamas (choose long or short sleeve or the combo packs depending on the season)
And that should get you through the year!
---
Because it feels like you're always shopping for your ever-growing baby, be sure to use the 20% off coupon when you purchase $40 or more at Carter's (good until July 31, 2017)! When shopping online, use the code CART3789 when prompted.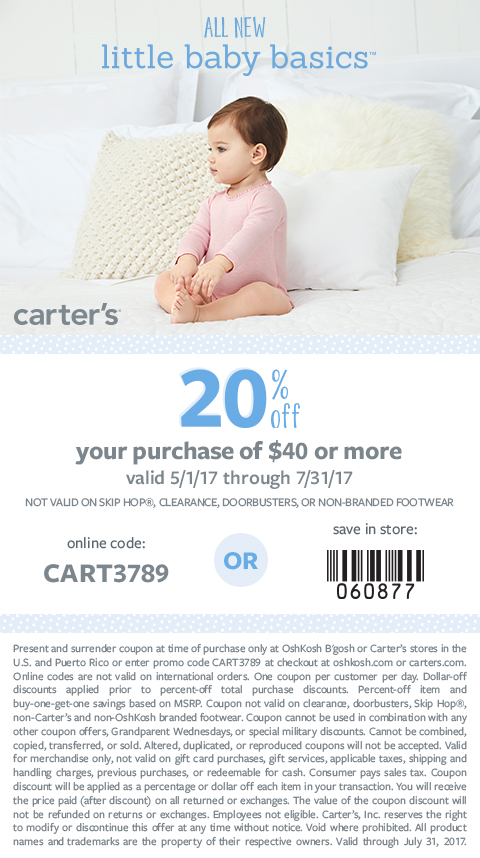 Want to shop in the store? Use the convenient store locator to help!
What is your favorite piece of baby clothing for your baby? Rompers are definitely my fave.