Happy weekend, everyone! It's time for some fashion talk.
**This post contains affiliate links. Thank you for supporting Seven Graces and the brands we love!**
Raise your hand if you're an Amazon Prime mom! Now raise your hand if you're loving Amazon Prime fashion. If you haven't been shopping for your closet (or your babe's or babies') using Amazon Prime, what are you waiting for? Amazon Prime fashion is a no-brainer for me. Not only can you find super adorable inexpensive clothes, they also have been killing it lately with designer dupes. Dupe definition: a less expensive version of the designer piece that looks incredibly similar. They also offer high-end merchandise in itself, and it's almost always a good deal. Every time I see something I like elsewhere, I always check to see if Amazon has it for less, and 9 times out of 10, they do.
My closet is stacked with clothes from Amazon. It can be hit or miss with some of the items, but all of the ones I'm listing below are approved by me, as in they're in my closet or I've scoured the reviews for you. ;) Get ready to fill your cart!
My Favorite Amazon Prime Fashion Picks

So many goodies here! Let's take a closer look at what we got.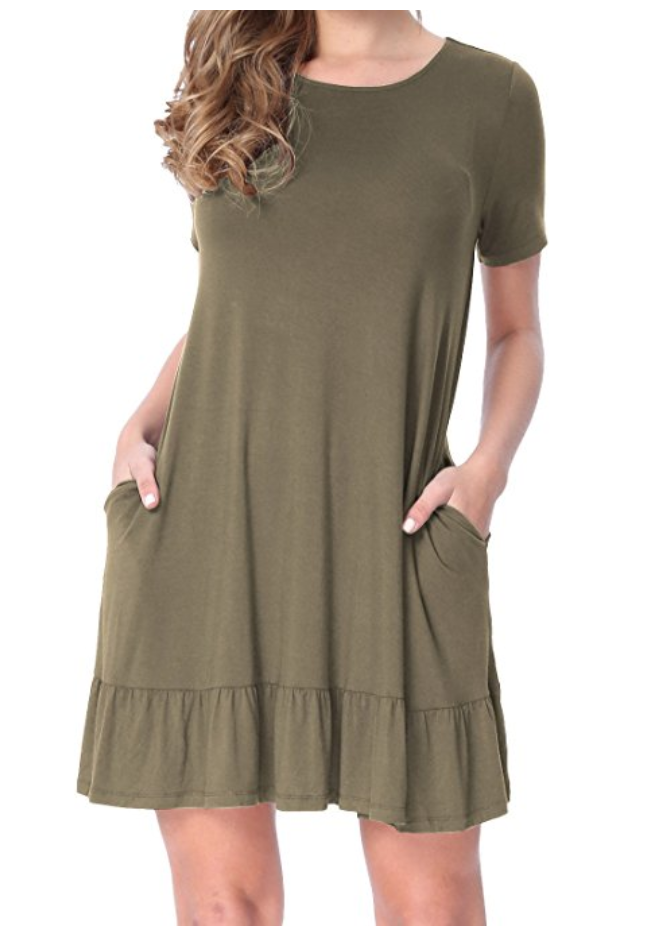 Short Sleeve Ruffle Trim Dress with Pockets $12.99 Amazon Prime :: I sized up on this and got a large, and I think my next color will be the gray. It comes in 8 colors and is perfect to pair with a cardigan and booties.
DUPE ALERT :: Boho Black Embroidered Dress $32.30 Amazon Prime :: Definitely size up in this dress. I got my normal size (medium) and it's a little short, and I'm only 5'2″. However, it's such a great Free People dupe. The Free People version is $168.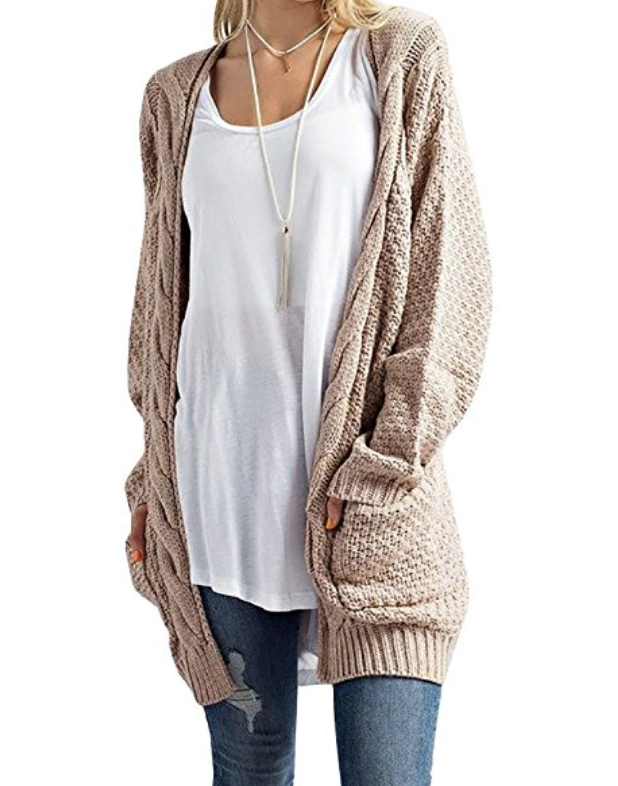 Chunky Cardigan $25.95 + free shipping :: When this sweater first came in, it had kind of a weird smell. I'm being honest. But I threw it in the washing machine with some fabric softener then hung it up to dry, and it's the best thing ever. It goes with everything!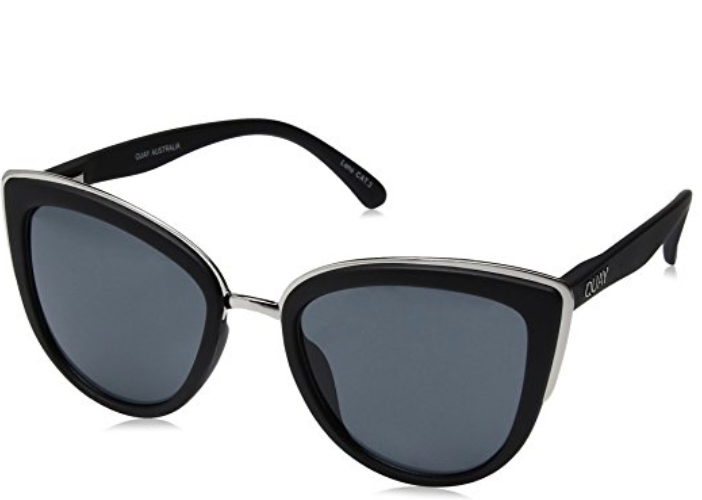 Quay Women's My Girl Sunglasses $42.75 Amazon Prime :: These are absolutely adorable, and I'm really hoping they'll be great with my face shape (round). I'll let y'all know. The price point is too good for quality sunglasses, so I'm excited about these and have high hopes!
DUPE ALERT :: Cat Eye Sunglasses $10.99 Amazon Prime :: dupes to the Karen Walker Number One sunglasses that go for $220. These are a no-brainer! I love them so much.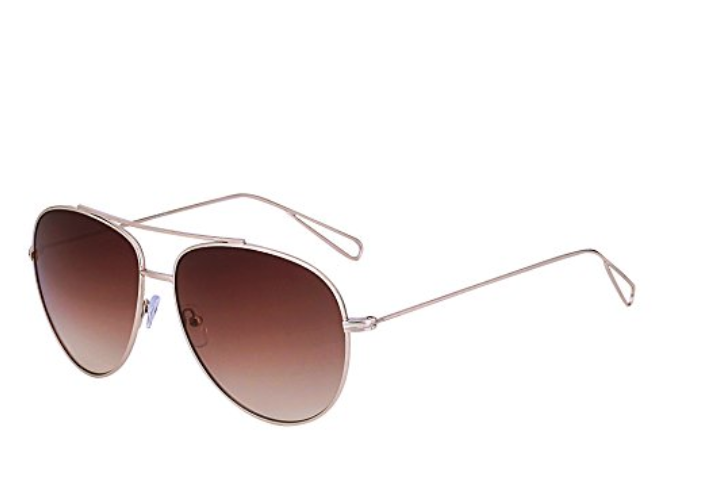 DUPE ALERT :: Oversized Aviators $11.99 Amazon Prime :: These are great Ray Ban or Tory Burch aviator dupes! I have Ray Bans and love them, but I just didn't feel like spending 200 hundred dollars on another pair of glasses. So if you're in the same boat, these are great!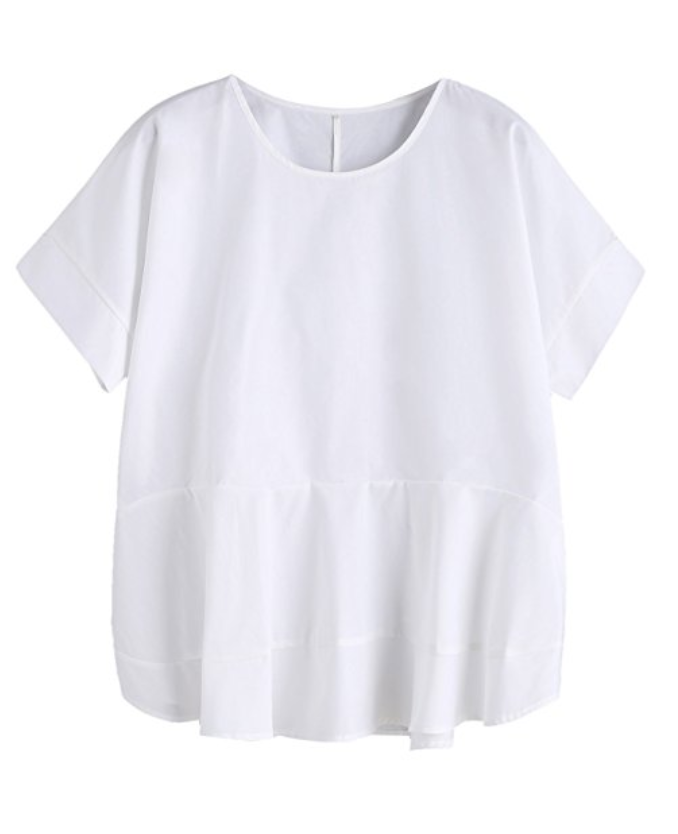 White Peplum Top $11.99 Amazon Prime :: Such a flattering top on anyone! It comes in one size, but it might not fit everyone. I'm typically a medium 4/6, and it fits perfectly. I get so many compliments with this one, too. A lot of you have already snagged it, so it might be sold out, but I'm hoping it stays in stock!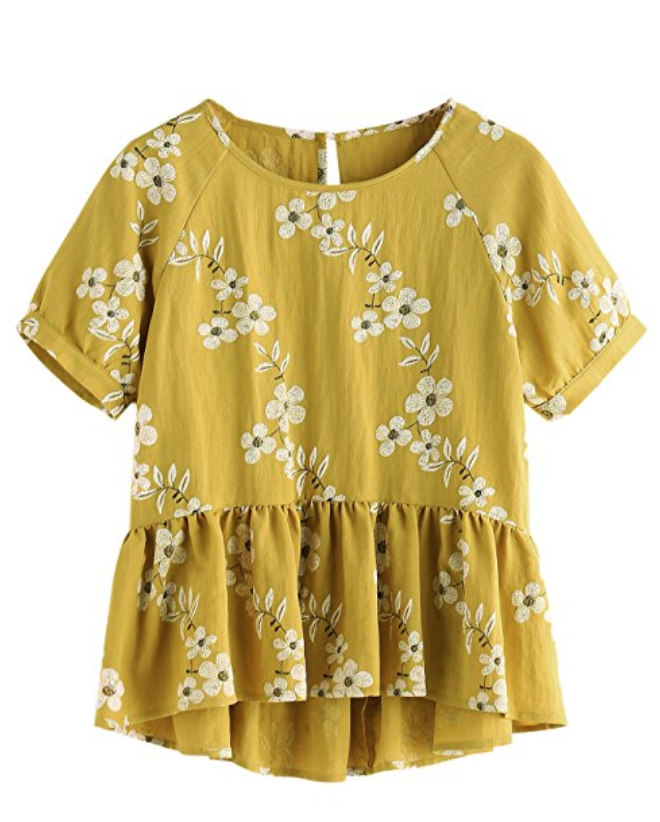 Yellow Floral Baby Doll $13.99 Amazon Prime :: I have a similar design, and it's so cute. I always get stopped with how cute it is, so I know you will, too.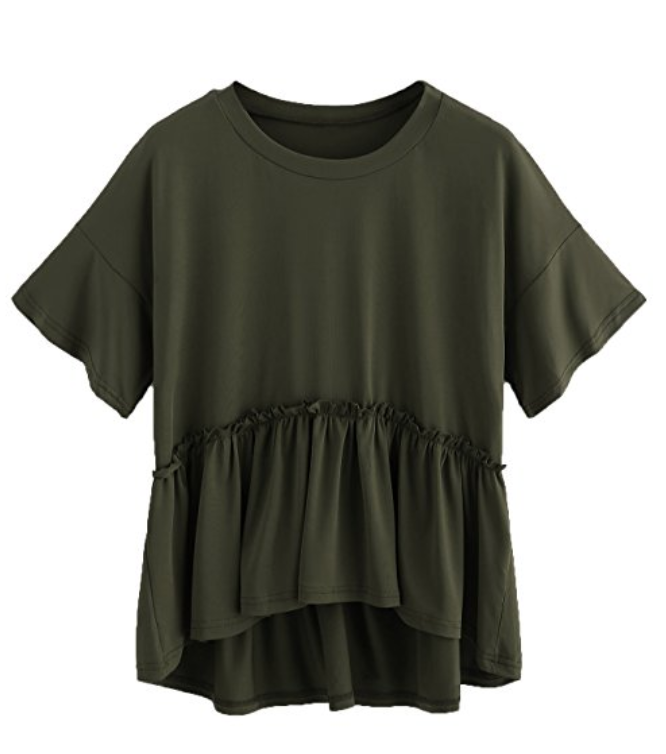 High Low Peplum Blouse $12.99 (not Amazon Prime but free shipping) :: 16 different colors and patterns. I ordered a size up and got a large. The material is somewhat shiny, but super soft and does not fade. I love it! I wear it all the time, and it is so flattering.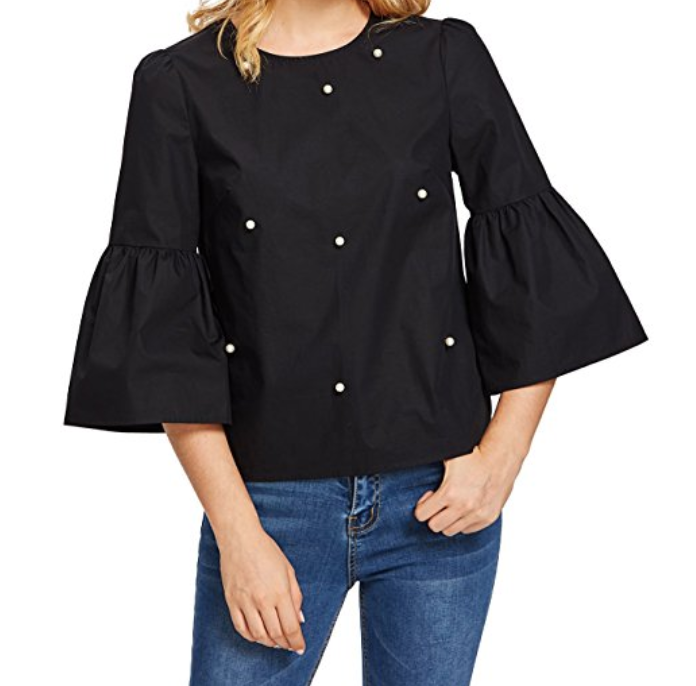 Bell Sleeve Pearl Accents Blouse $17.99 Amazon Prime :: Okay, the next three pieces I do not have, but I have them in my cart. How cute are these tops?! The pearl trend is absolutely darling, and the bell sleeve is still going strong. I love this! You just can't beat the price either. Order it today and have it by Tuesday.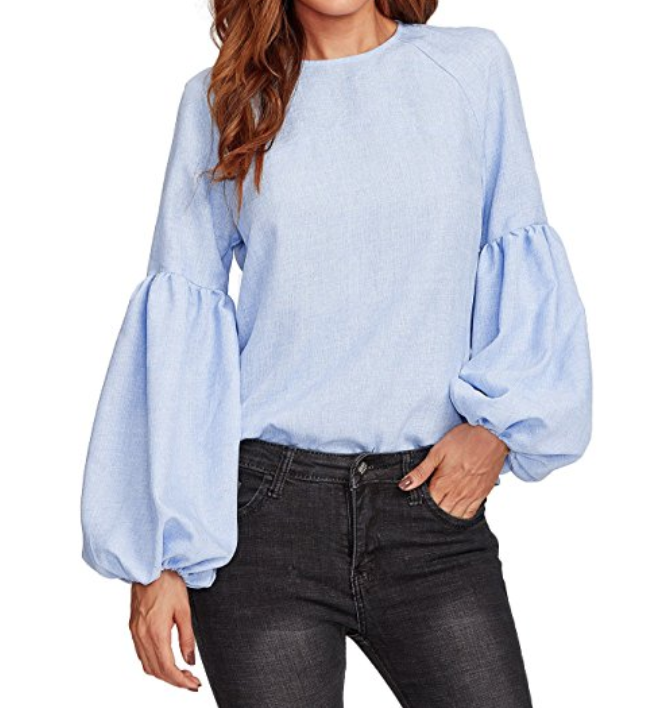 Lantern Sleeve Long Sleeve Blouse $19.99 Amazon Prime :: Y'all. These sleeves. This blouse looks like it would cost 50 plus dollars, but it's not. It can be dressed up easily, and it would make for the perfect work shirt or weekend shirt, too.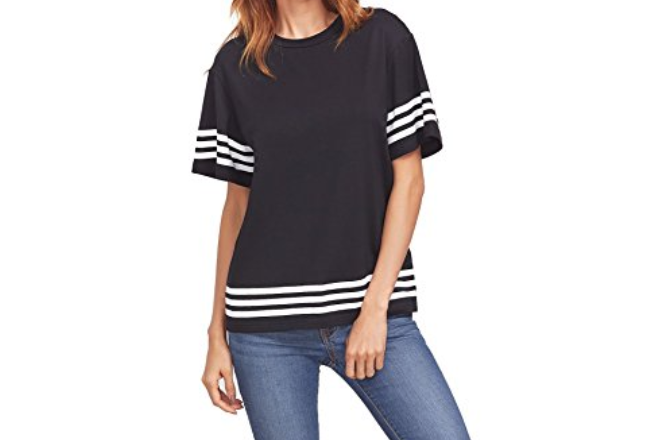 Athletic Stripe Tee $9.99 Amazon Prime :: This has mom uniform written all over it, and I love it! I have a shirt similar to this but it's white with black stripes, and it's one of my favorites. However that shirt I have was from Nordstrom and was 40 dollars, not $9.99. And another one gets added to my cart!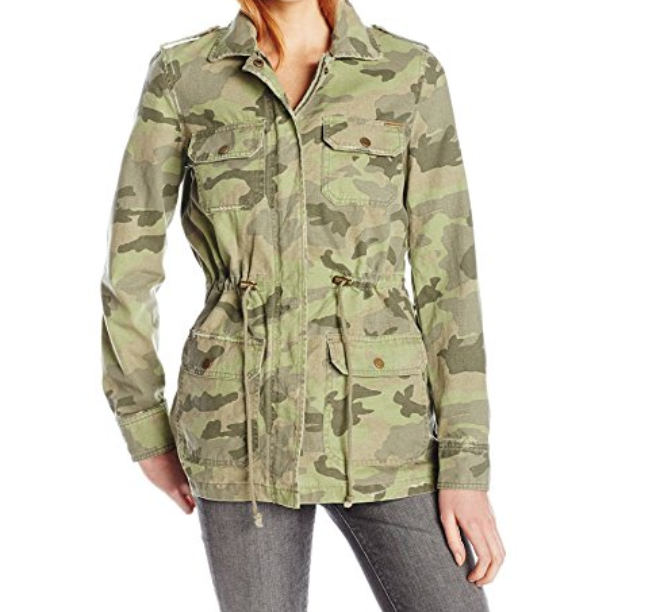 Camo Utility Jacket $62.99 Amazon Prime :: I have this jacket and LOVE it. I got a large which fits perfectly for someone a size 6/8. This is a junior size brand, so I always size up. This was in my capsule wardrobe and for good reason. It can go with so many things.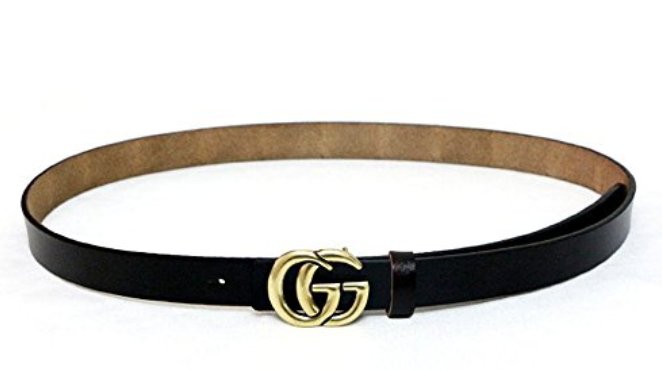 DUPE ALERT :: Thin Leather Belt $14.99 Amazon Prime :: Y'all. This is my favorite belt dupe in the history of ever. The Gs are a little smaller than the Gucci belt, but come on. So is the price tag. It makes any outfit look pulled together and on trend in 2.5 seconds.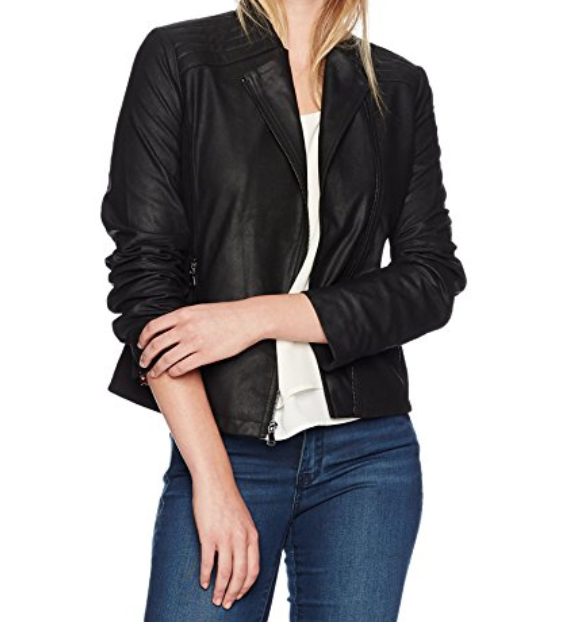 Lark & Ro Women's Moto Leather Jacket $199 Amazon Prime :: This one is a hefty price tag, but it's one of those pieces that you can invest in because it's timeless. The quality is impeccable, and true leather jackets are usually more than this. It's the cutest fit and runs true to size.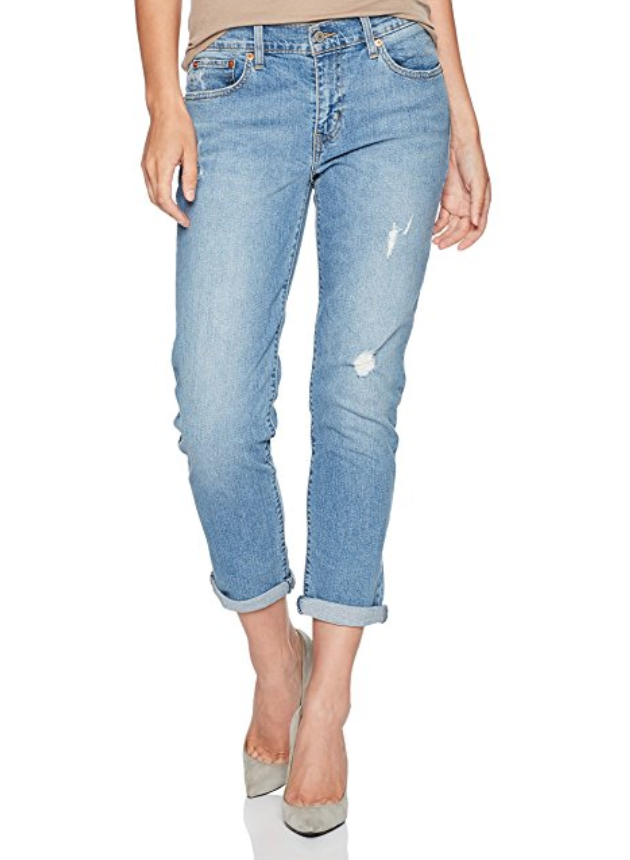 Levi's Women's Boyfriend Jeans $36.99 Amazon Prime :: Did you know Levi's were totally back in style? According to my fashion industry NYC sister, they totally are. Who knew? And they're less than 40 dollars! Scoop these up ASAP. I live in my distressed boyfriend jeans, and these look amazing.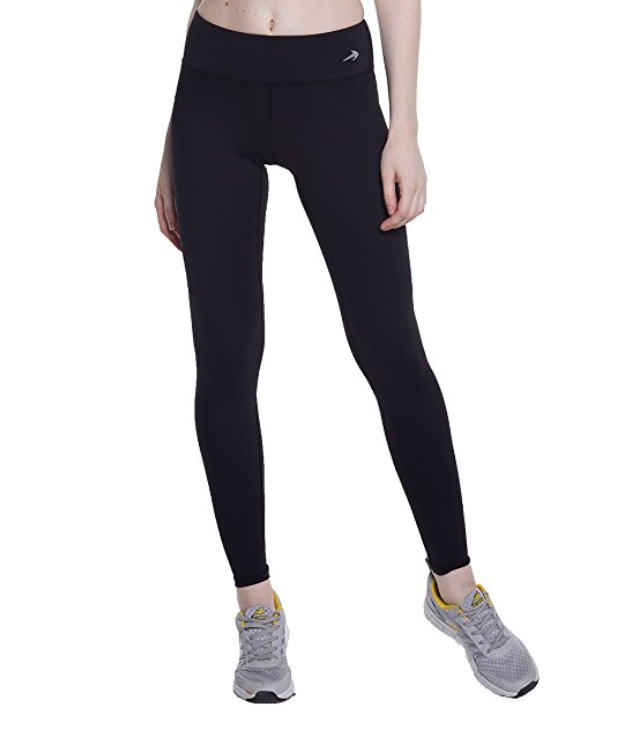 Compression Leggings $32.41 Amazon Prime :: You know what I can't live without? Leggings. I don't have these exact ones, but you better believe I'm asking for them for Christmas. They're such a great price for what is said to be an amazing fit. Think Spanx leggings but wayyy less. And of course these can go with everything. Thanks to Mallory from Style Your Senses for mentioning these in her Insta Stories!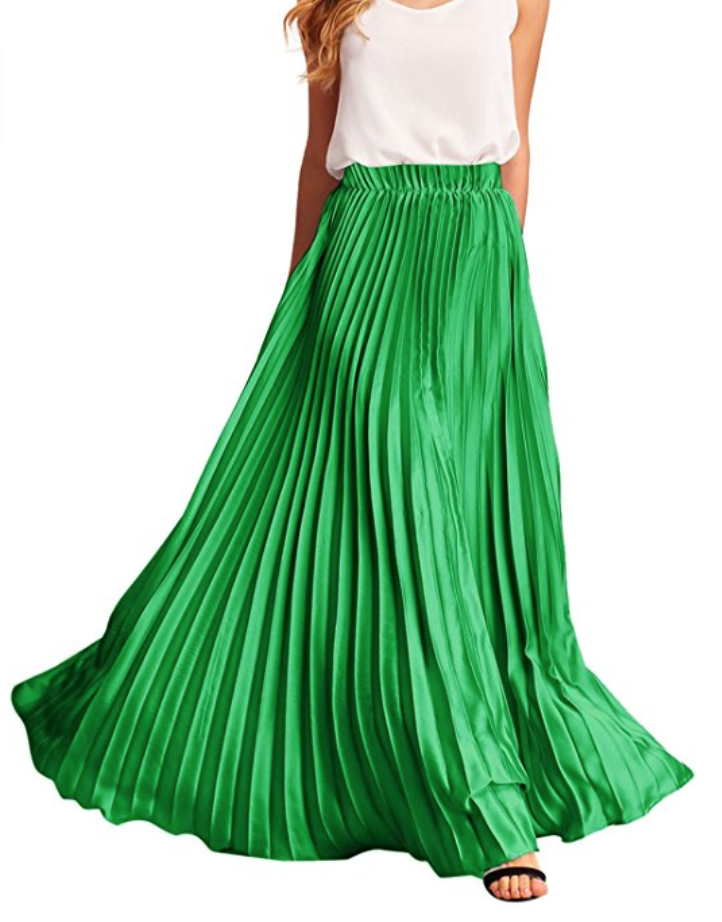 Pleated Maxi Skirt $27.99 Amazon Prime :: How pretty would this be for fall family photos or the holidays?! It's gorgeous and going in my cart. I'm thinking of pairing it with a plaid button down and heels. Oh my heart!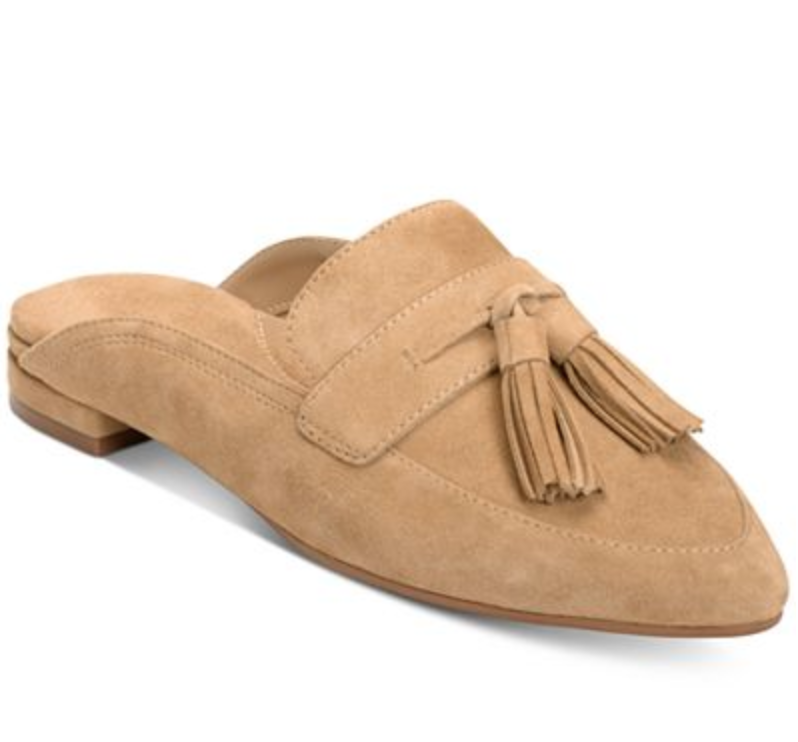 Aerosoles Women's Best Girl Mule in Tan Suede $55.99 Amazon Prime :: Hands down, these loafers are my most comfortable pair of shoes. They are so versatile, and they are so easy to throw on when I'm in a hurry but still look somewhat put together. These also comes in black leather, navy suede, and red suede.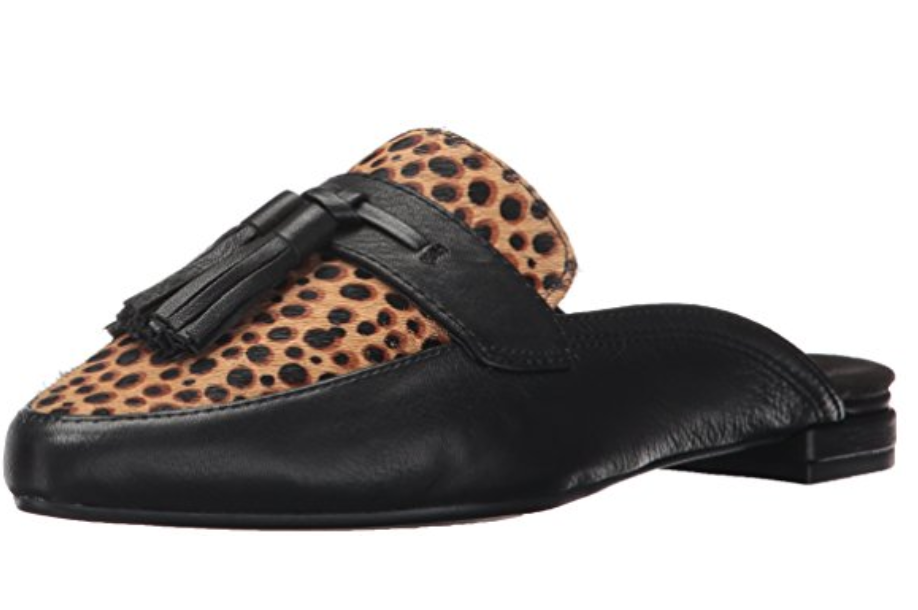 Aerosoles Women's Best Girl Mule in Black/Cheetah combo $59.96 Amazon Prime :: The mule game is going strong this season, and I am a huge fan. I found some I really liked at Nordstrom, but they were 90 dollars. These are well below that, and I have the tan version, and they are a dream!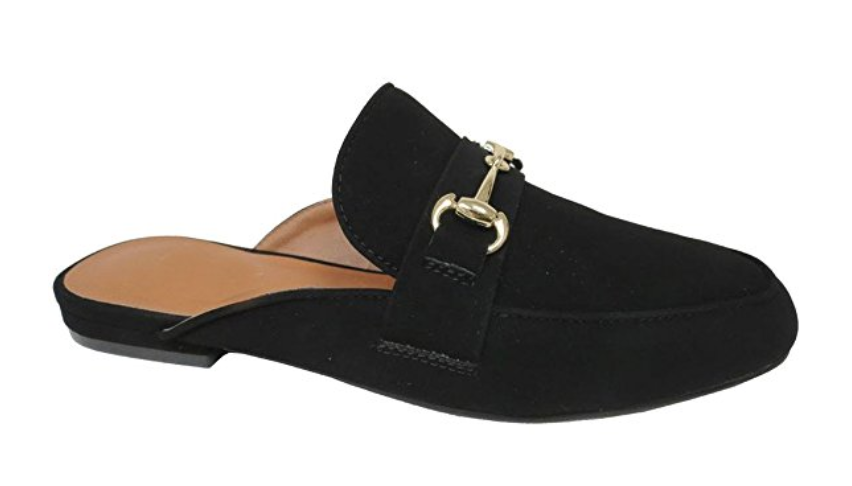 DUPE ALERT :: Black Suede Mules $23.99 + 5.99 shipping :: I know. I hate paying for shipping too. But I scoured all of Amazon, and these are the best Gucci dupes. The Gucci mules are leather not suede, but since they're 680 dollars, I can do the suede. The Amazon version runs super small, so size a full size up.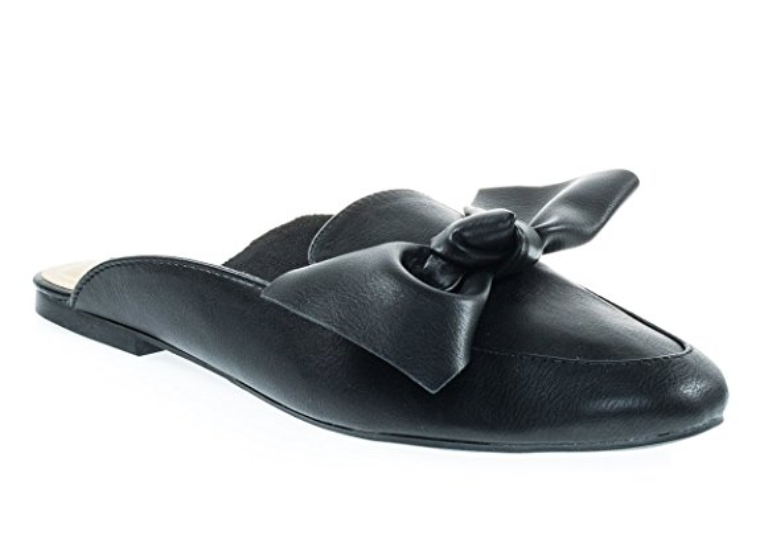 DUPE ALERT :: Oversized Bow Mules $19.99 free shipping :: These are so cute and so similar to the BP version at Nordstrom, except they're way less. The BP Maddy Mule run for $69.95.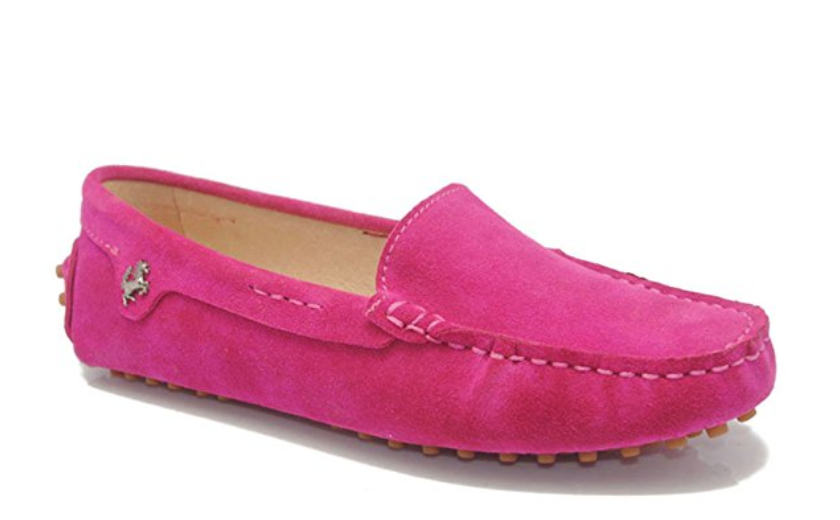 DUPE ALERT :: Suede Leather Driving Moccasins $49.99 free shipping (some colors are Amazon Prime eligible though) :: 13 colors to choose from including grey, another choice I'd go for. They are the most comfortable loafers! They run true to size, too. Very similar to the Tod's driving moccasins which run for a cool $425.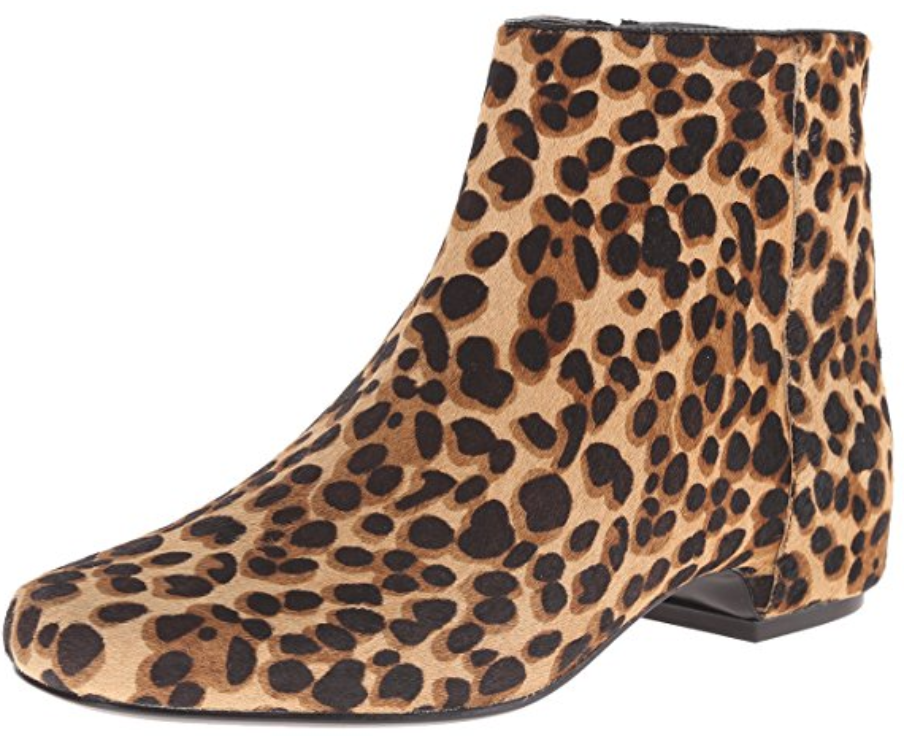 Leopard Print Booties $119 Amazon Prime :: These are flat booties, and I absolutely love them! I'm a sucker for anything leopard, because honestly, it always jazzes anything up. I wore these in New Orleans, and they're super comfortable, too.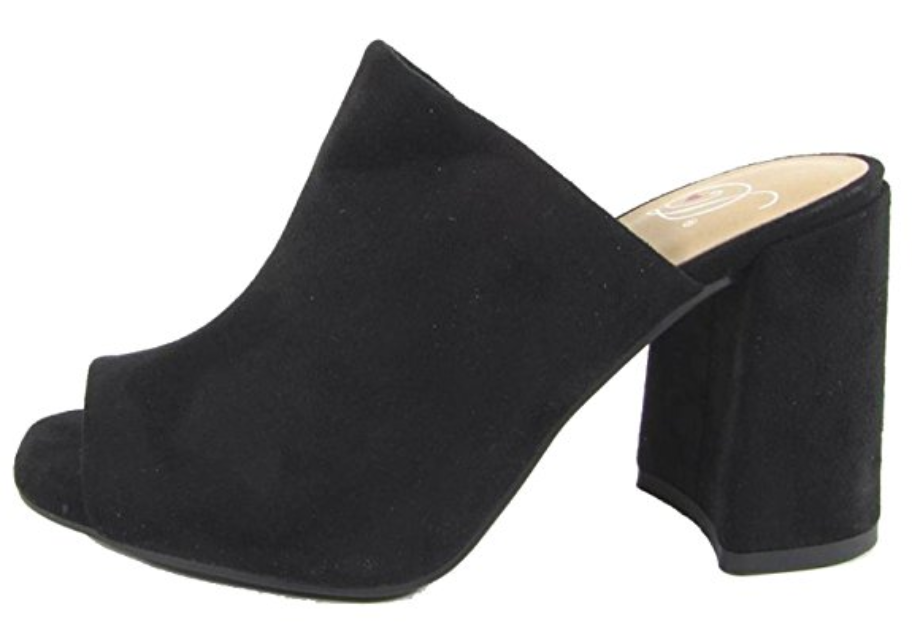 Peep-Toe Clog Black Suede Sandal $16.46 Amazon Prime :: runs true to size. I just got these and can't wait to wear them for date night. They are the cutest and so on trend this season. You can't beat this price at all.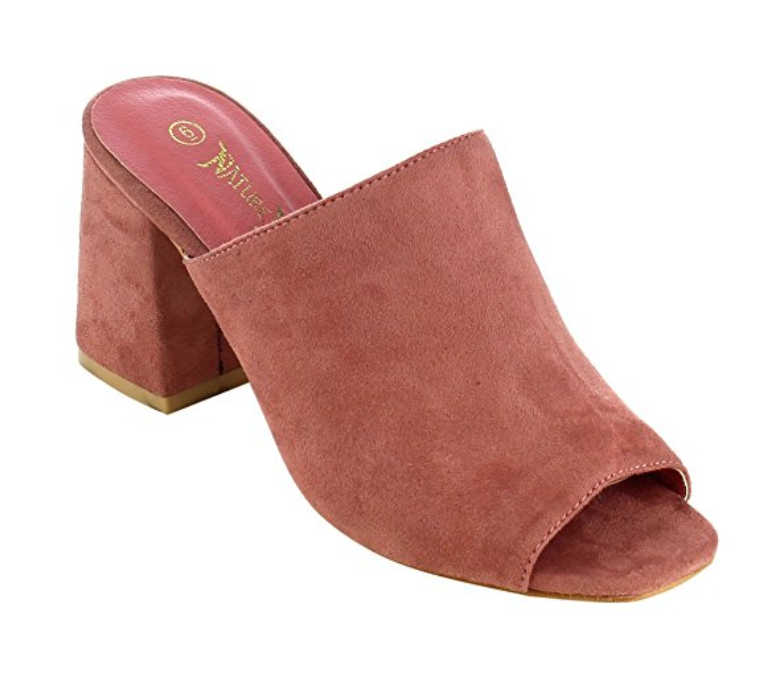 Peep Toe Pink Suede Mules $19.99 + free shipping :: I don't have these, but I want them! If you follow Mara Farreira, you've seen some shoes like this. They're adorable and can be paired with jeans or skirts. Twenty bucks to make an outfit look pretty and sweet.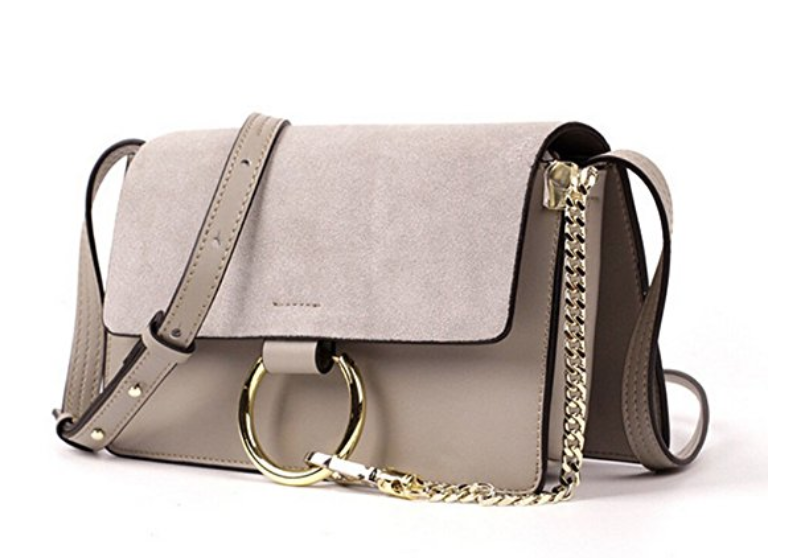 DUPE ALERT :: Crossbody Suede Purse $49 + free shipping :: This is a great Chloe dupe! The Chloe Faye shoulder bag runs for a whopping $1,390! Hello, no brainer.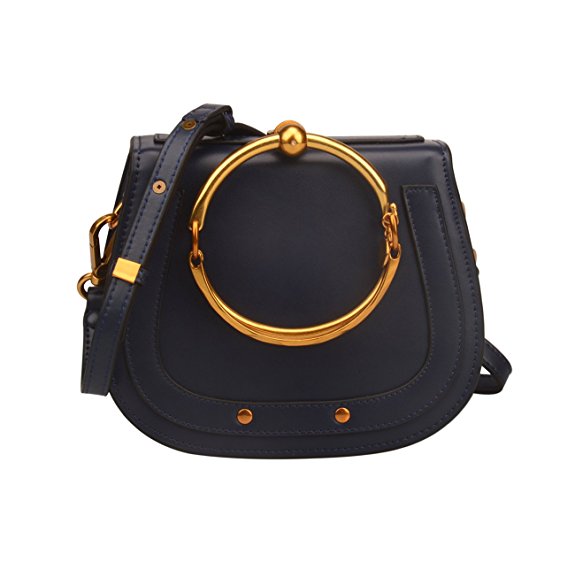 DUPE ALERT :: Metal Ring Crossbody Purse $99 Amazon Prime :: This is my favorite Chloe dupe ever! The Chloe Nile Crossbody bag is $1,690. No thanks. For 99 dollars, the same style could be yours! I will say that the hardware is a little brassier than expected, but it's still a great purse. I love it!
DUPE ALERT :: Suede Tote with Chain Strap $119 :: I have this in brown, but the black is such a versatile purse. The quality is amazing, and the suede is super soft. It reminds me of this $320 Sezane Gaby bag, but it's a fraction of the price.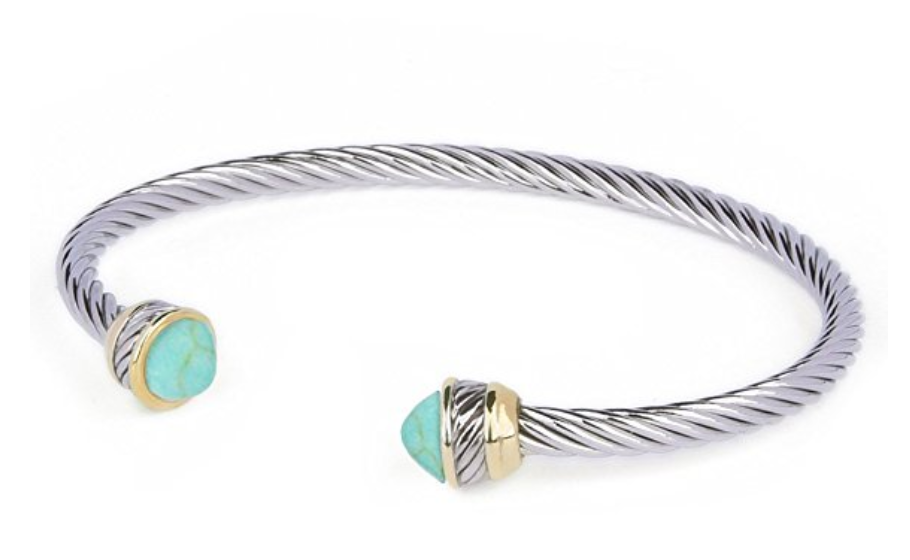 DUPE ALERT :: Two-Tone Turquoise Bangle Bracelet $15.99 Amazon Prime :: Doesn't this look similar to this David Yurman bracelet that costs $550. Snag it now! It is possibly my favorite.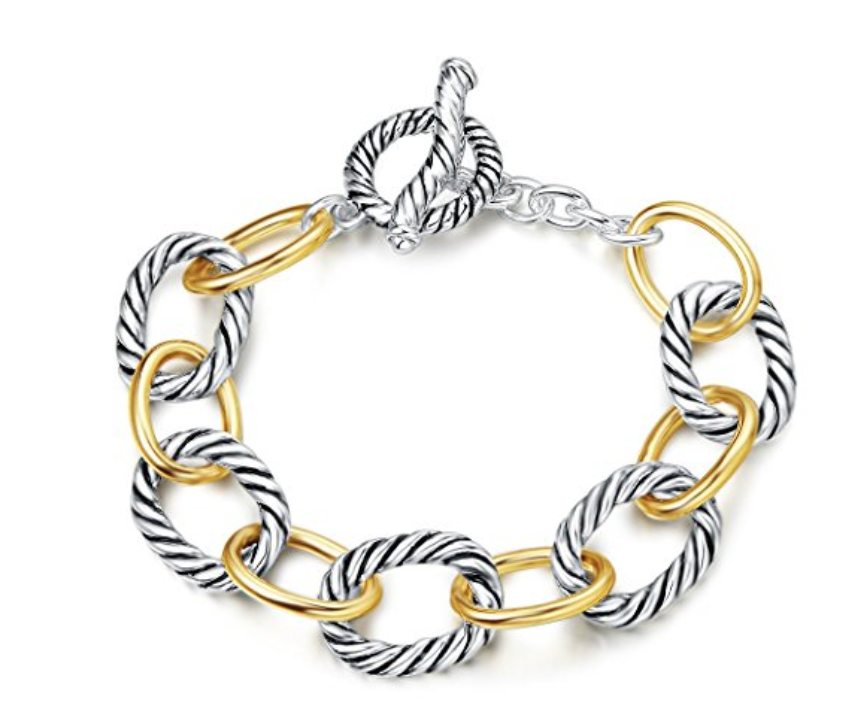 Link & Toggle Bracelet $15.99 Amazon Prime :: hello, David Yurman dupe, nice to meet you! Now this isn't going to be exactly like the $1,850 Yurman version, but if you want a similar style for super cheap, this Amazon bracelet is the way to go! I love, love, love mine.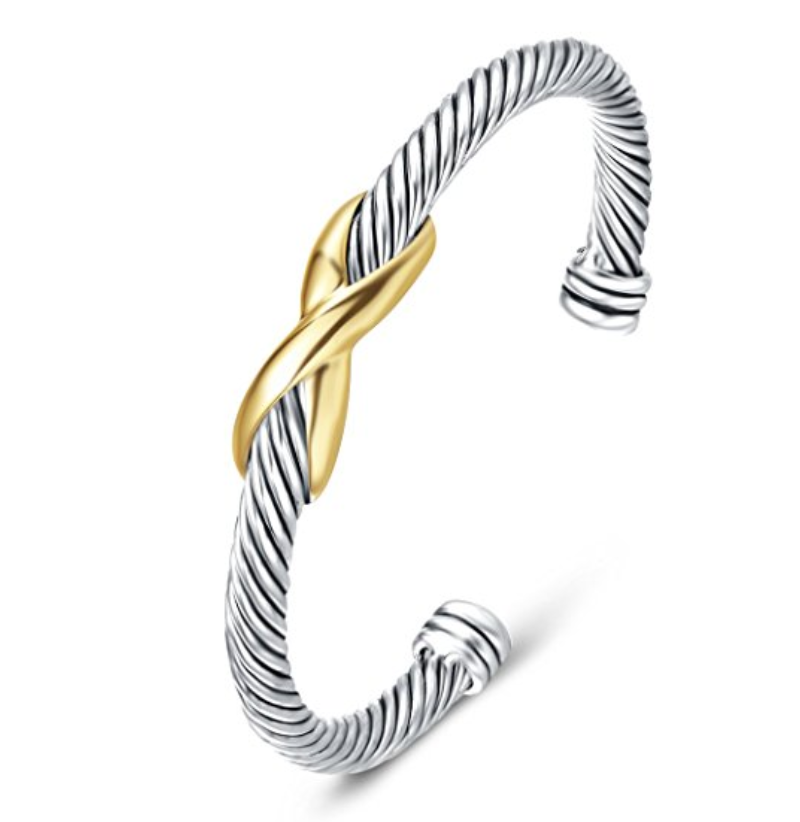 Cross Cable Bracelet $17.99 Amazon Prime :: Another David Yurman bracelet dupe. All three of these bracelets layered together equals perfection and still wayyyy less than one real DY bracelet. :)

I remember back in the day when I was a label diva: Gucci, Louis Vuitton, Chanel, Tory Burch a plenty. And I will say, I still love me some designer goodies. I still love that some of those designer classics are sitting happily in my closet. And I do think if you're going to invest in quality, designer pieces, they should be timeless: think handbags and shoes that will never go out of style. But what about all the fun trendy pieces that high-end designers are knocking out of the park? Worth the investment or should you find a dupe? That's a quick answer for me: Dupes for the win!
I hope you love these pieces as much as I do. I love a good deal, and I get so excited when I find a fun, trendy piece for a fraction of the designer price.
Be sure to add these to your Christmas list or your cart. You will not regret it. Let me know if you find something you love, and share this with a friend if you loved these picks. Also let me know if you want to see more of these types of posts. I had fun scouring Amazon for hours and picking things for my own closet. All in an effort for blog research, right? Couldn't keep all of these goodies to myself. Happy shopping!
Don't forget to check out my Instagram for ways to style these pieces, too. I'll be sure to do a roundup of my outfits as well. ;)