Hey everyone! I hope you all have had the most wonderful week. It's been Crazy Town over here, but what's new. So lets chat.
How are we already to the point of moving Colin from an infant car seat to a convertible car seat?! I haven't even posted about Colin's first birthday, but life with this baby boy is just so sweet. He's the best little guy, and he has the best disposition. It doesn't take much to keep him happy, but a comfortable car seat is a must, especially with as much as we are on-the-go.
Choosing a New Car Seat
Since Colin just turned one and is pushing the scale close to 30 pounds, I knew it was time to give him an upgrade in the car seat department. After much research, we went with the Graco 4Ever All-in-1 Convertible Car Seat. Charlotte is also in a Graco car seat (the Graco Nautilus), so I knew I wanted to stick with the same brand for both of them.
There are three big reasons why we went with the Graco 4Ever All-in-1: quality, safety, & affordability.
Quality: Graco is the largest manufacturer baby products manufacturer for a reason! All of their producst will last your family for years and years.
Safety: You obviously want to make sure your precious little cargo is as safe as can be, and with Graco, you can rest assured that each of their car seats is rigorously tested to meet or exceed US FMVSS safety standards.
Affordability: There are so many car seats to choose from, but most us of appreciate a good deal without sacrificing quality. Graco at Walmart is going to give you all of these things!
But the top reason I chose the Graco 4Ever All-in-1 was because this particular seat can be used for up to 10 years! It can transition from a rear-facing infant seat (4 to 40 pounds) to forward-facing five-point harness seat (20 to 65 pounds) to high-back positioning booster (30 to 100 pounds) to backless belt-positioning booster (40 to 120 pounds).
Once we took the car seat out of the box, we put Colin in the seat to get the proper fit for him. The Simply Safe Adjust Harness System and 10-position headrest lets you adjust the harness and headrest together, with no rethreading once installed.
The cushioning is super soft, and this bad boy also has two cup holders! That is a dream for any mom and any toddler.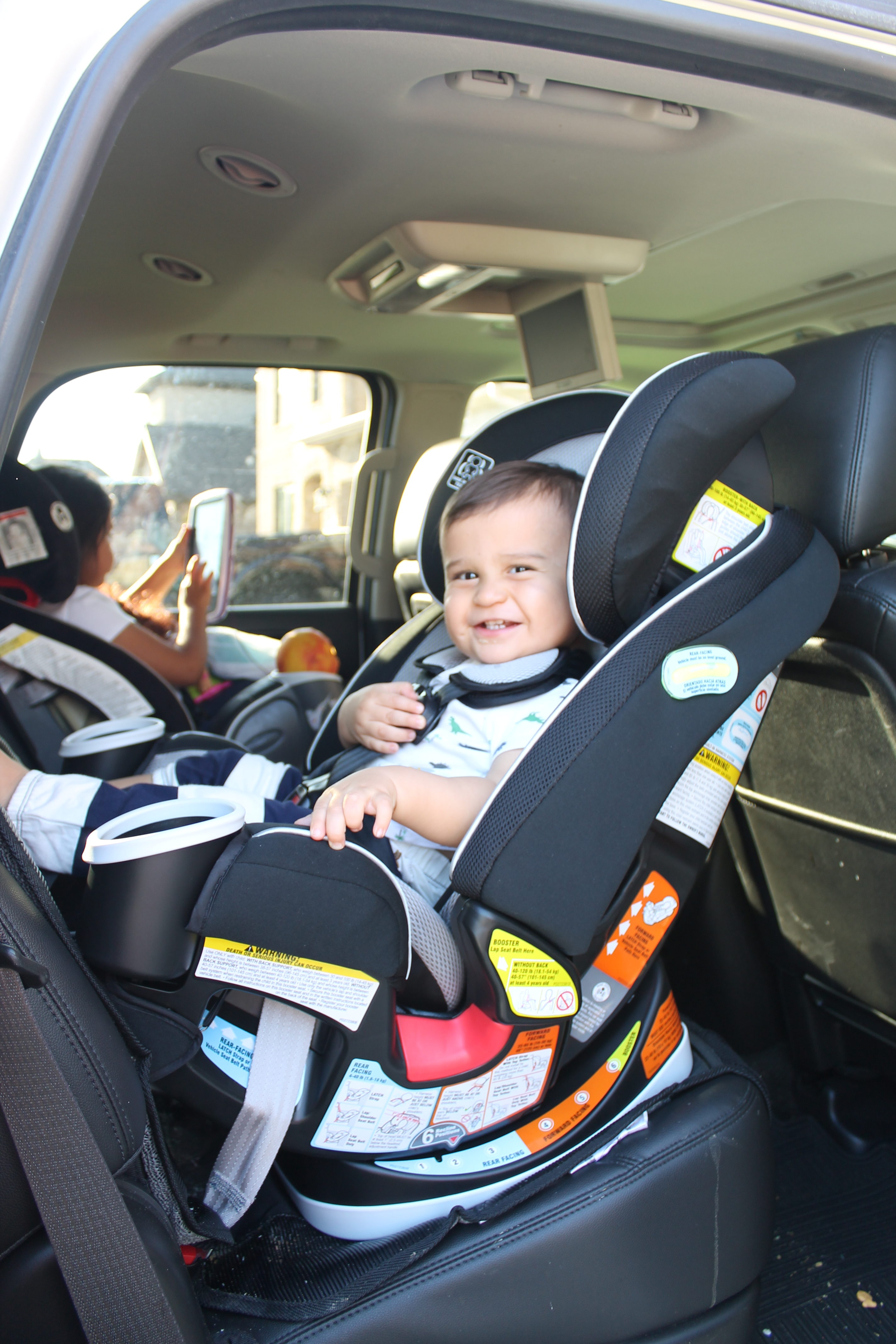 Michael loved the ease of installation of the car seat as well because we used the InRight Latch system to install it. The rear-facing also has a six-position recline, making it a comfortable ride as your baby grows.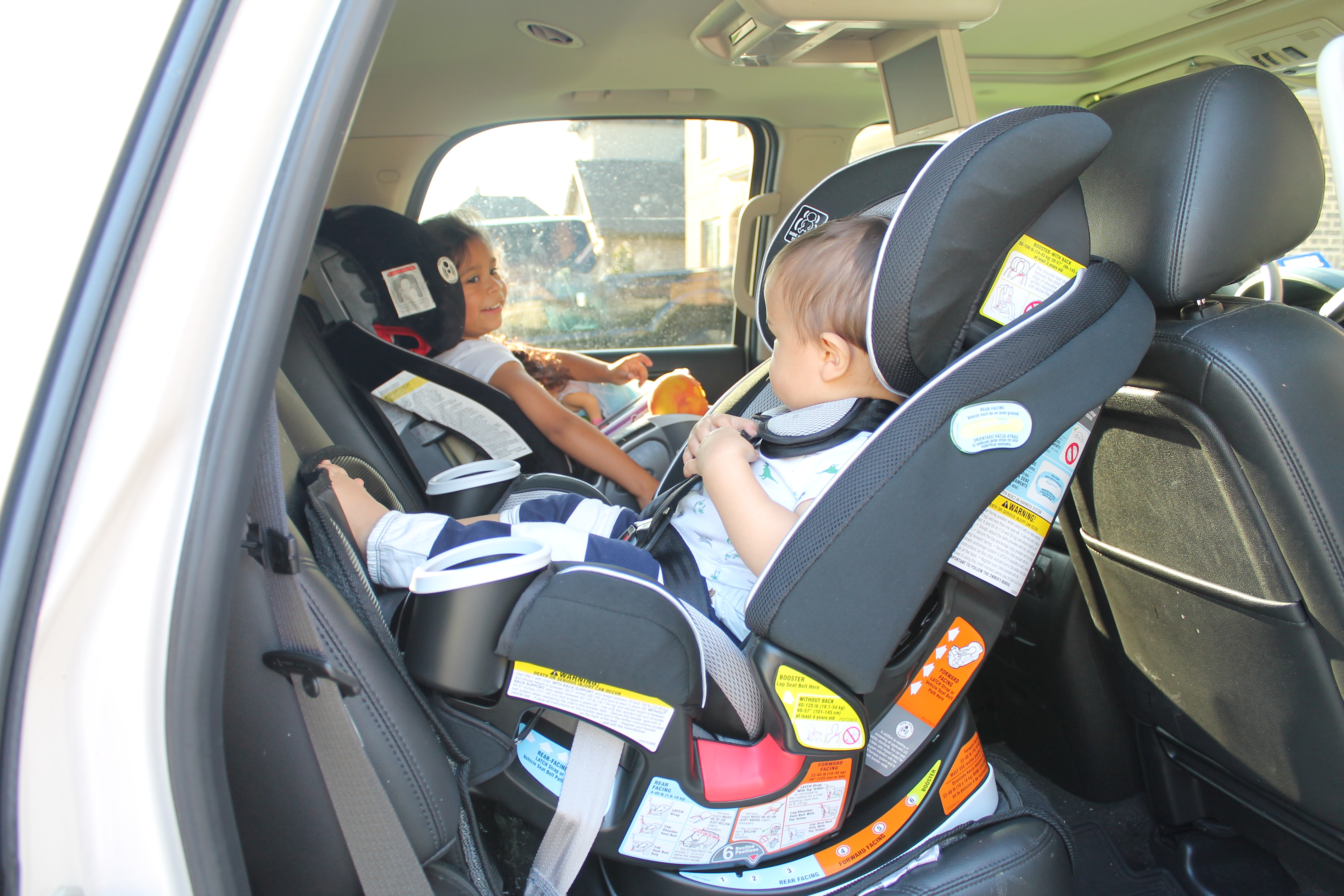 We'll be keeping Colin rear-facing until he turns 2 years old per our pediatrician's recommendation and The American Academy of Pediatrics (AAP). But I'm so excited this Graco 4Ever All-in-1 will be ready to face forward when Colin is.
Where to Shop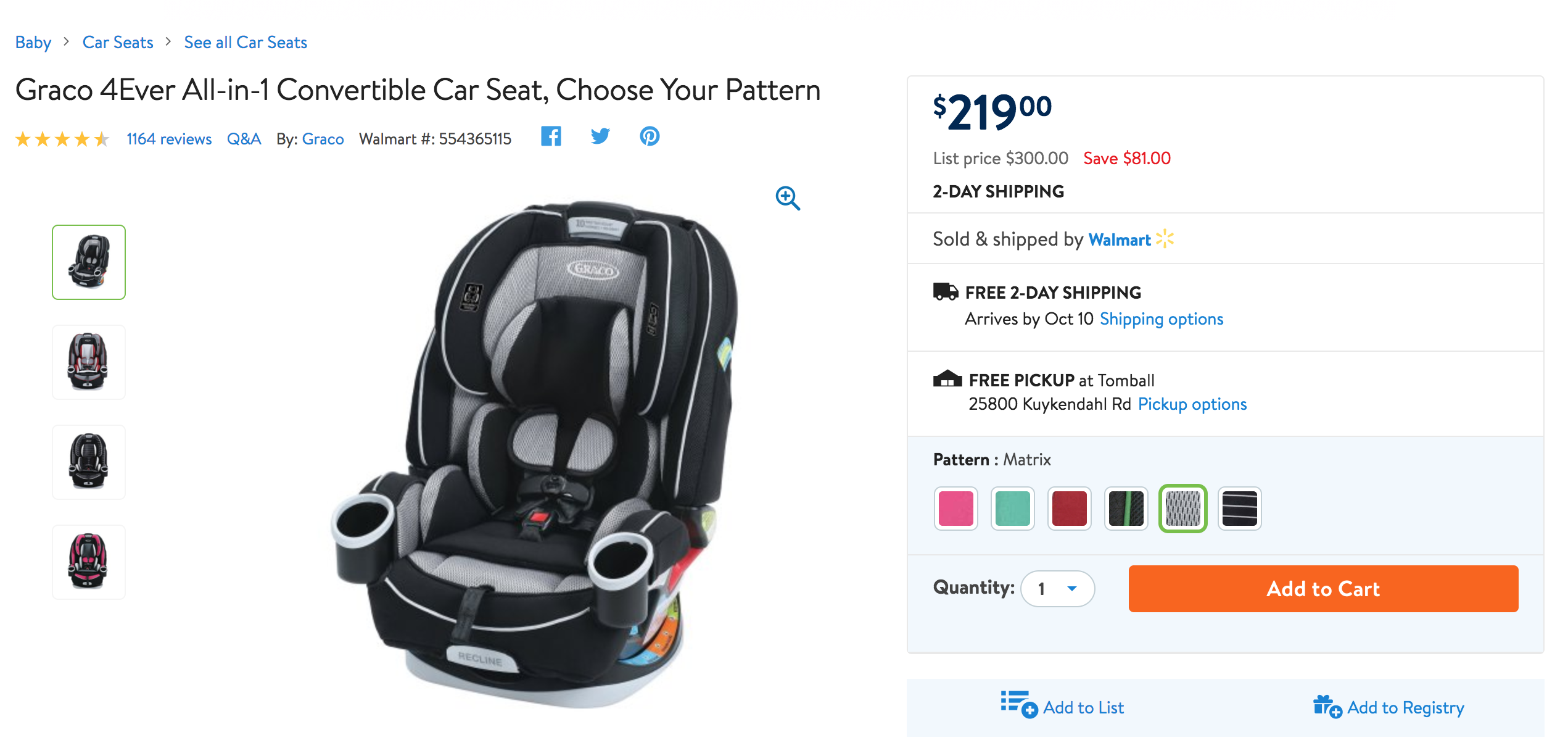 I know I'm not the only one who loves online shopping, so I went with Walmart.com and chose the free two-day shipping. You can also choose the free shipping option and have it delivered to your local Walmart, but I love the convenience of it showing up at my doorstep.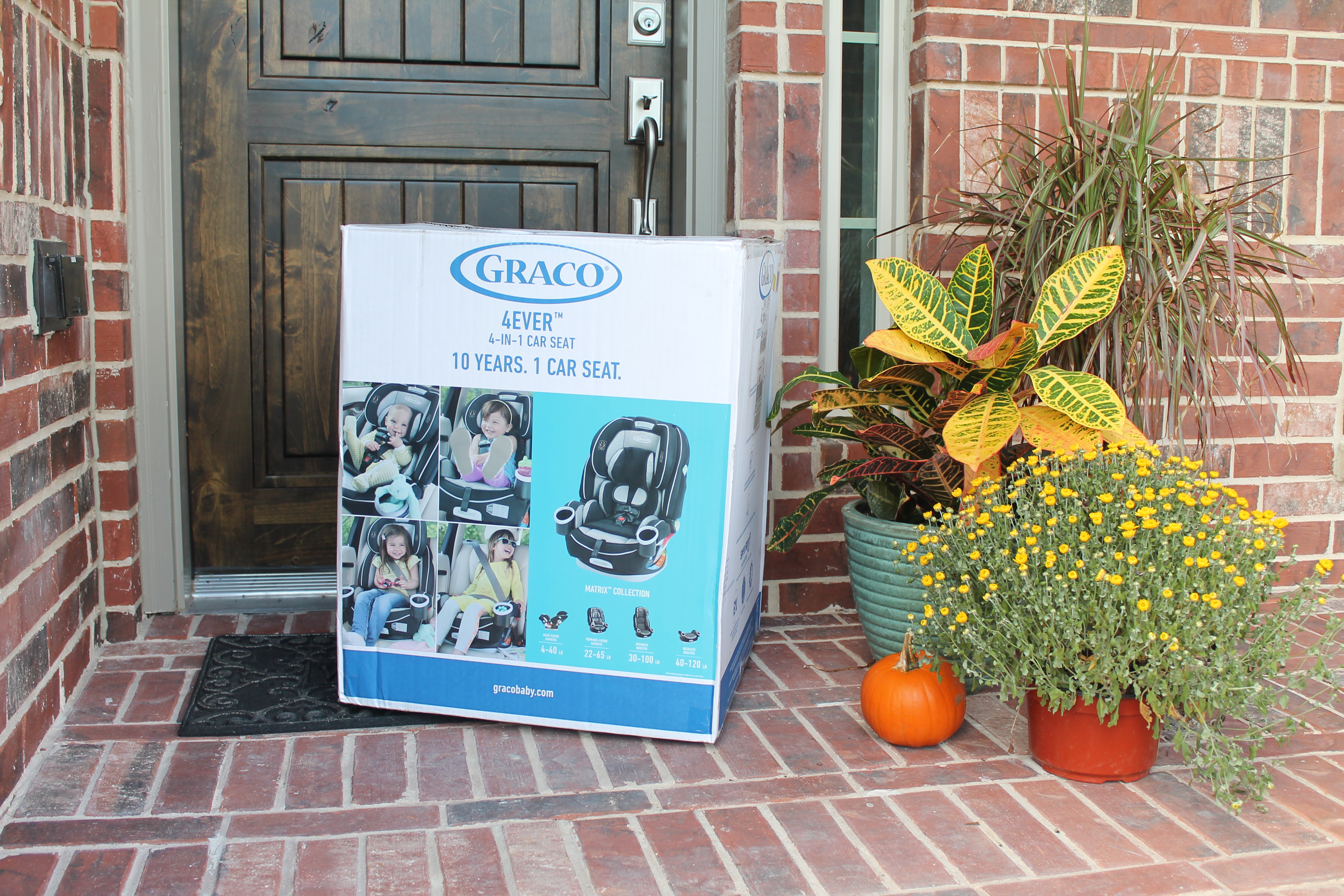 Happy and safe is how I want my babies to be forever.
If you're on the hunt for a new car seat, definitely check out Graco's line on Walmart.com and don't forget to choose the . You will love all of the options!
Be sure to pin this to share these tips with all of your friends, too. :)