Happy Thursday, peeps! I'm teaming up with my friends at Take Time for Style today for the fabulous series and giveaway, Moms Do Spring Style, and bringing you a fun spring look for a casual date night.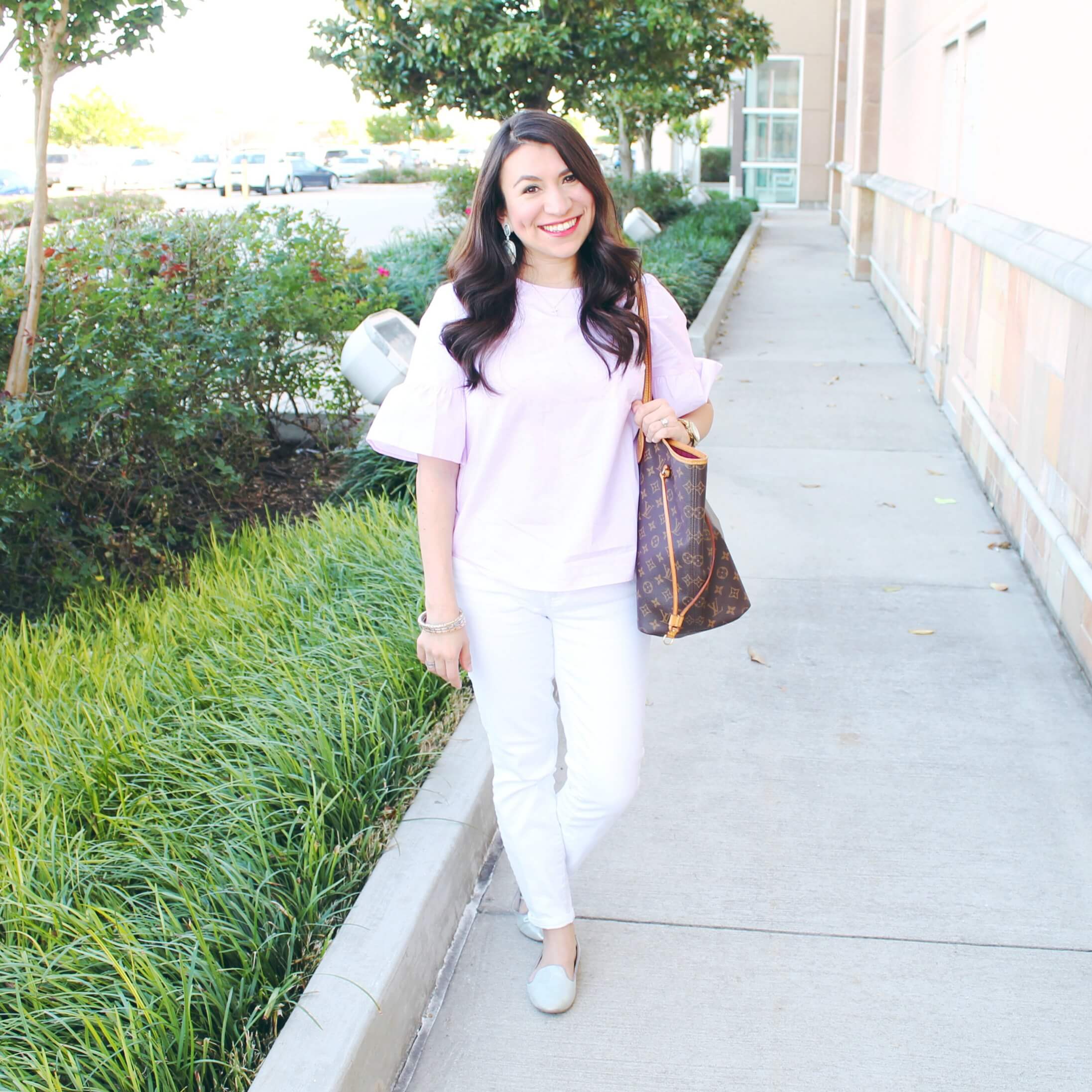 Yesterday, Michael and I were able to get out for the evening to attend a grand opening of a new wine store, which was the perfect time for me to wear one of my favorite new shirts. I recently ordered this beautiful J.Crew bell sleeve button-back shirt in orchid, and I love it! I paired it with my favorite white cropped skinny jeans and silver flats. I'll definitely be wearing this all spring and summer.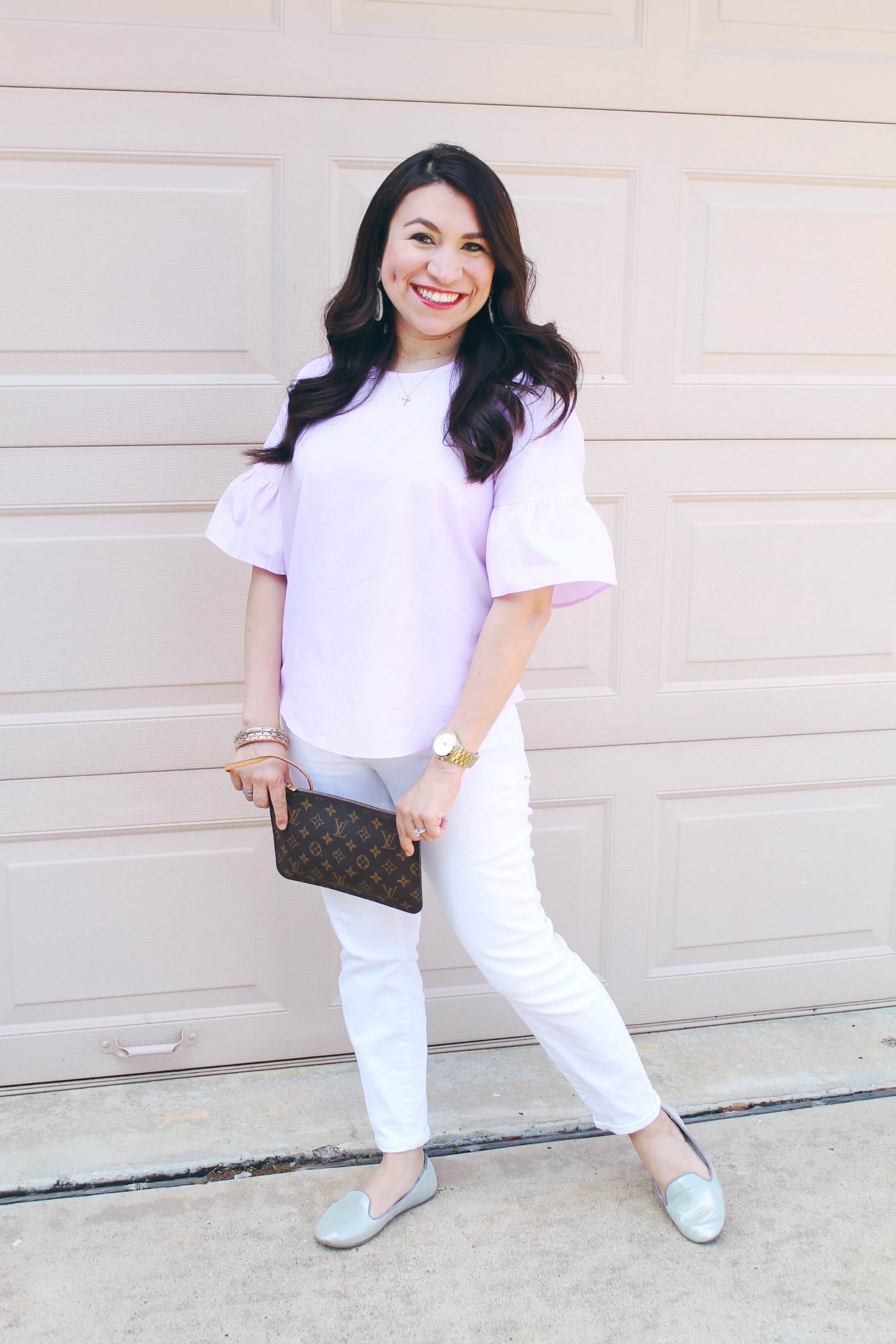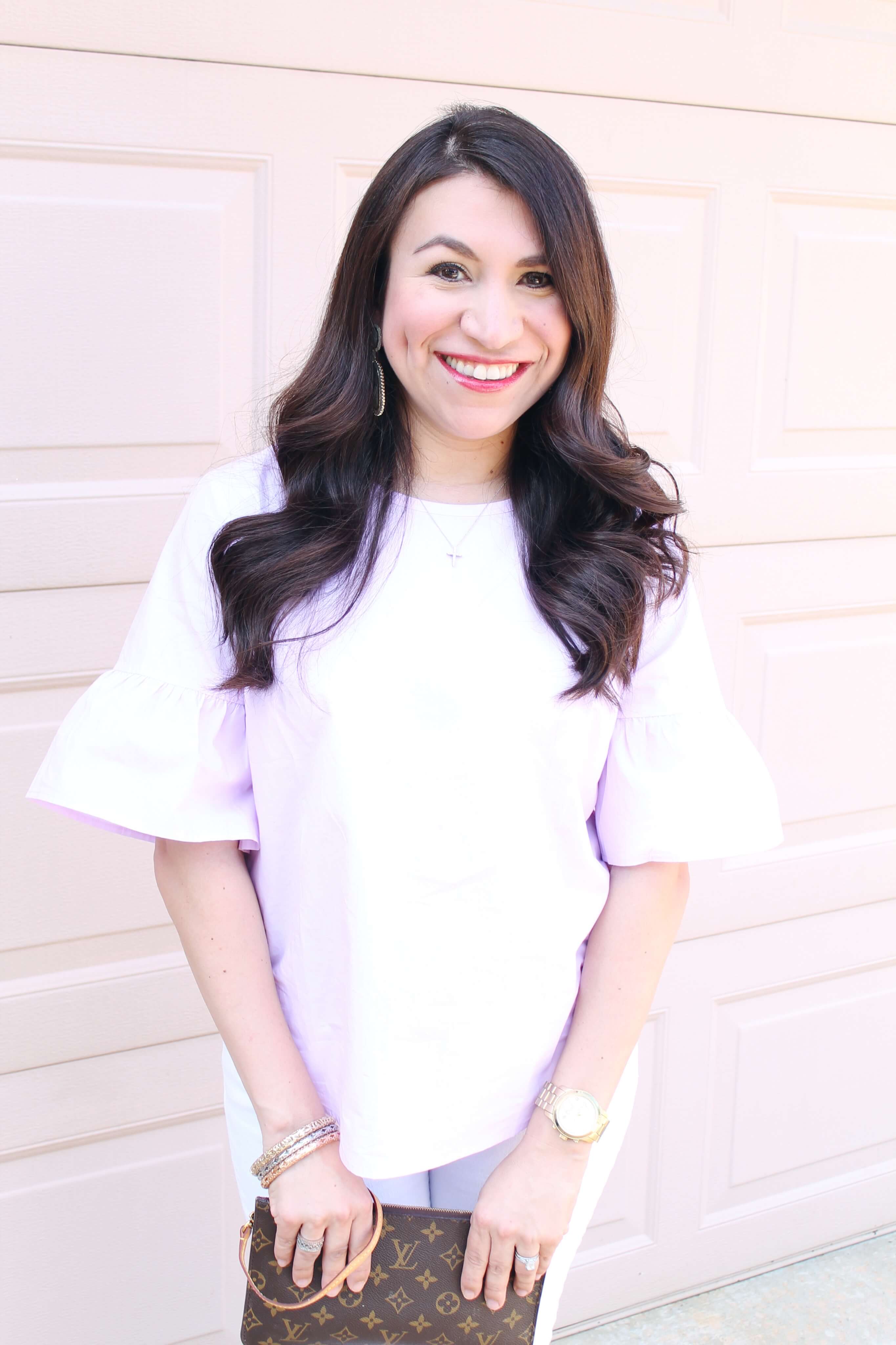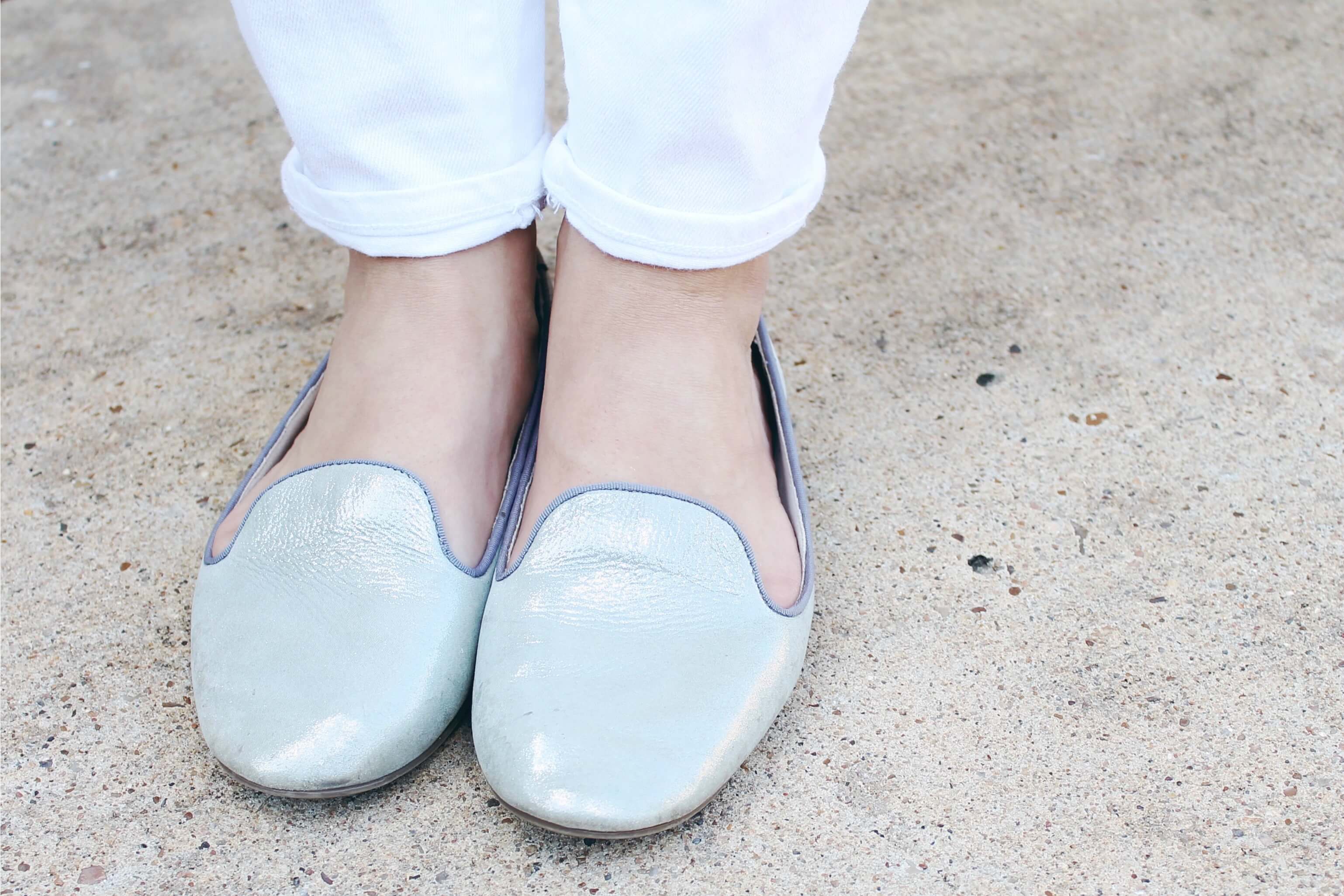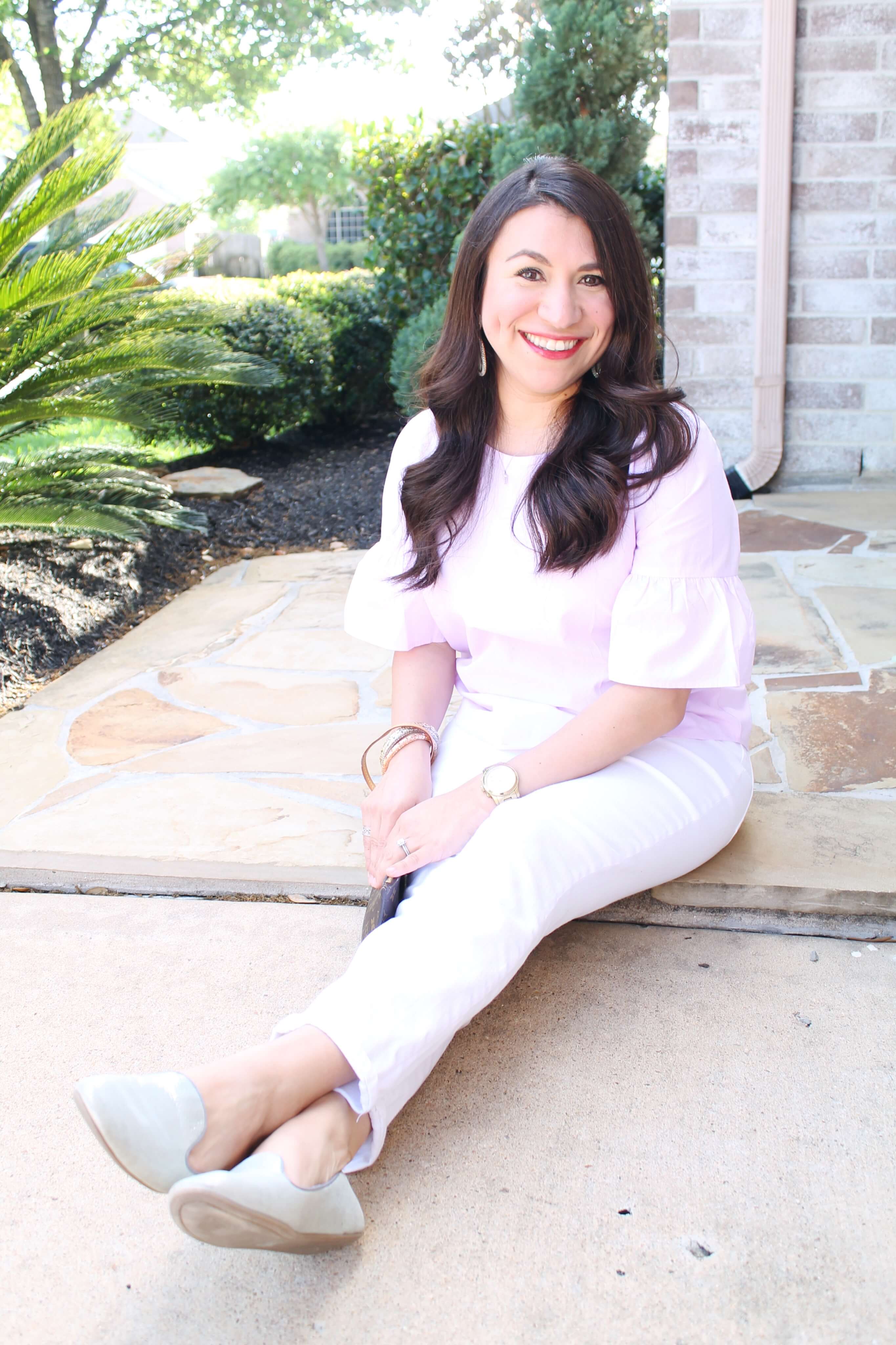 The blouse is fitted yet not constricting, and it's super flattering. I'm in love with the color the most though. The soft orchid lilac color almost looks pink, and it's my favorite.
These white jeans have also been my faves for quite some time. They're not see-through in any way, and they're super comfortable. I love wearing them with flats or sandals.
These silver flats are several years old, but there are so many fun options out there right now when it comes to silver spring shoes. I linked several loafers, mules, and flats below that would be perfect for any spring outfit, especially this one.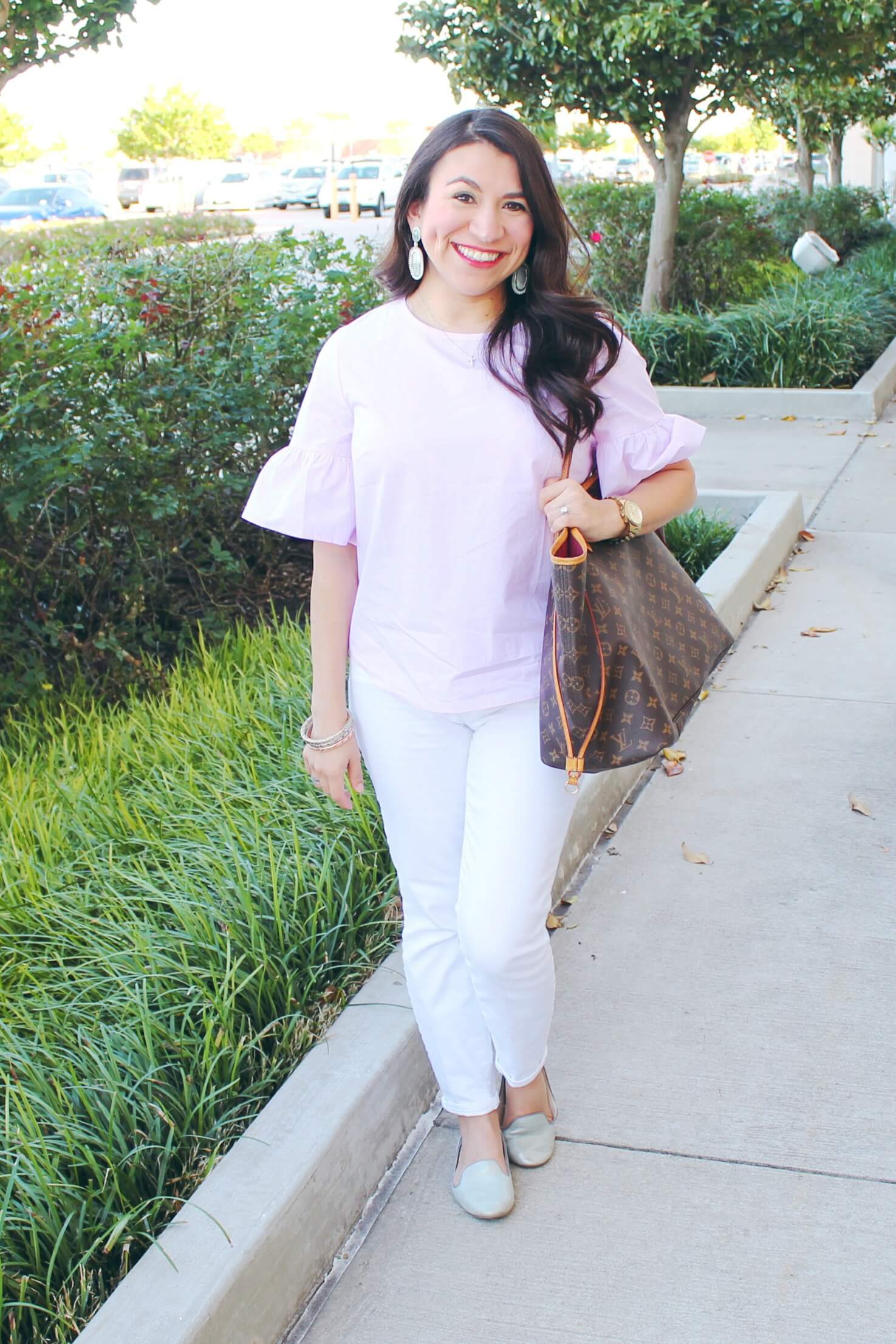 Loving this spring style that's casual, chic, classic, and comfy cool.
Giveaway Time!
To help your spring wardrobe, be sure to enter the 150 dollar Nordstrom gift card giveaway. You could totally buy this outfit using your prize money since J.Crew pieces are now at Nordstrom, too.
…Shop the Look…
What's your favorite spring trend? I'm totally loving the bell sleeves. :)