Happy Friday, friends! I have about a million blog topics floating around in my head (like our New York trip, newborn favorites, and summer style essentials), but time is just not my friend. It seems that only time I can truly crank out a post is if I have a deadline.
Now that Colin is on the move, I have zero minutes to spare until he's asleep, and when that happens, I am exhausted and just want to spend time with my husband, you know? What about during naptime, you said? Yeah, his naps are now 30 minutes short, and during that time, Charlotte is Miss Needy McNeederson. Why, friends, why?!
So, today I wanted to do something a little different just for fun. I always love these types of posts, and I've done one before (25 Things You May Not Know About Me), but it's time for an update.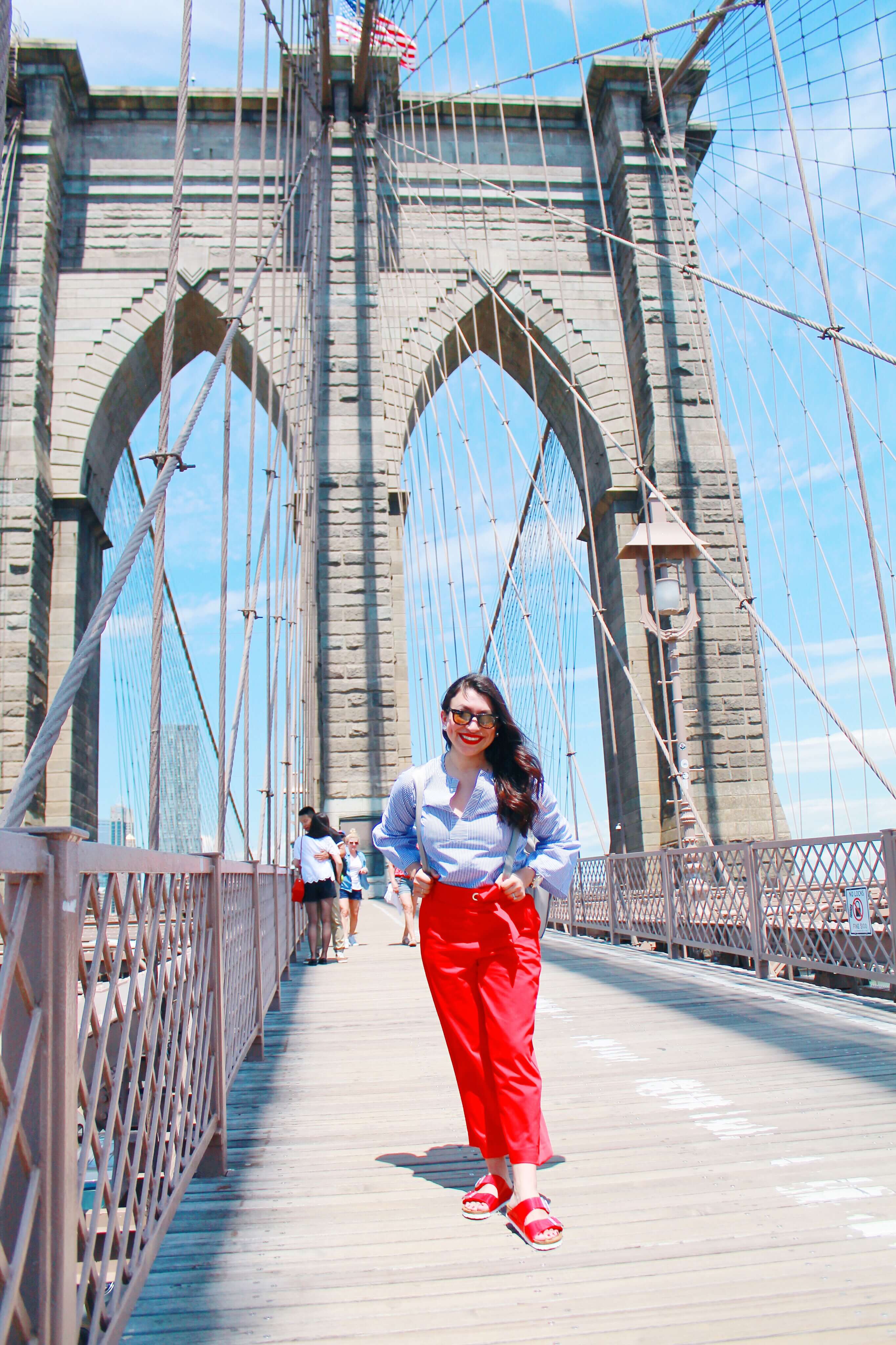 Bell Sleeve Top // Pants (similar & on sale) // Sandals // Sunglasses
Five Things You May Not Know About Me
I'm a procrastinator and Type B to the nth degree. I used to kinda be Type A, but that all changed after becoming a mom. I work best under pressure. ;)
I love coffee, but you probably knew that. I use my Keurig every morning, brew my favorite local blend in a reusable K-cup, and add my new favorite creamer, Natural Bliss Vanilla coffee creamer. #notsponsored And yes, I usually finish my cup once it's cold.
I love alone time. It's funny how I used to hate it when I was single, but now that it's a rare, rare luxury, I crave it. If I could go and sit and have lunch by myself, that would be a dream!
I love wine and chilling out with my favorite ladies. I just tried Rosé for the first time, and I love it! I typically drink Cabs or Pinot Grigio in the summer. What's your favorite?
I used to play the clarinet in middle school, and my husband has forever dubbed me a band nerd.
So those are just some random fun facts. I have to go now since Colin has woken up from his 30 minute nap, but I promise I'm going to figure this blogging thing out. I miss it terribly!!! So in the meantime, be sure to keep up with me and my shenanigans on Instagram. ;)
And now I need your help! Let's brainstorm so I can focus better. If you could please answer these two questions, I would love you forever and ever, amen.
Thanks, friend!!!
Now go enjoy your weekend! See you on the flipside. ;)