Happy Friday and happy March! As happy as that makes me, I am so exhausted, and somehow I just cannot get caught up with sleep or blogging. Yawn. Also see: story of my life. But I did manage to pull together some spring outfit inspiration for you.
The weather has been perfect this week, and it has me ready to bust out the sandals and cute shirts. I had some gift cards and credits, so I decided to put them to good use.
Here are four of my favorite finds this week, along with two of my favorite outfits of the week.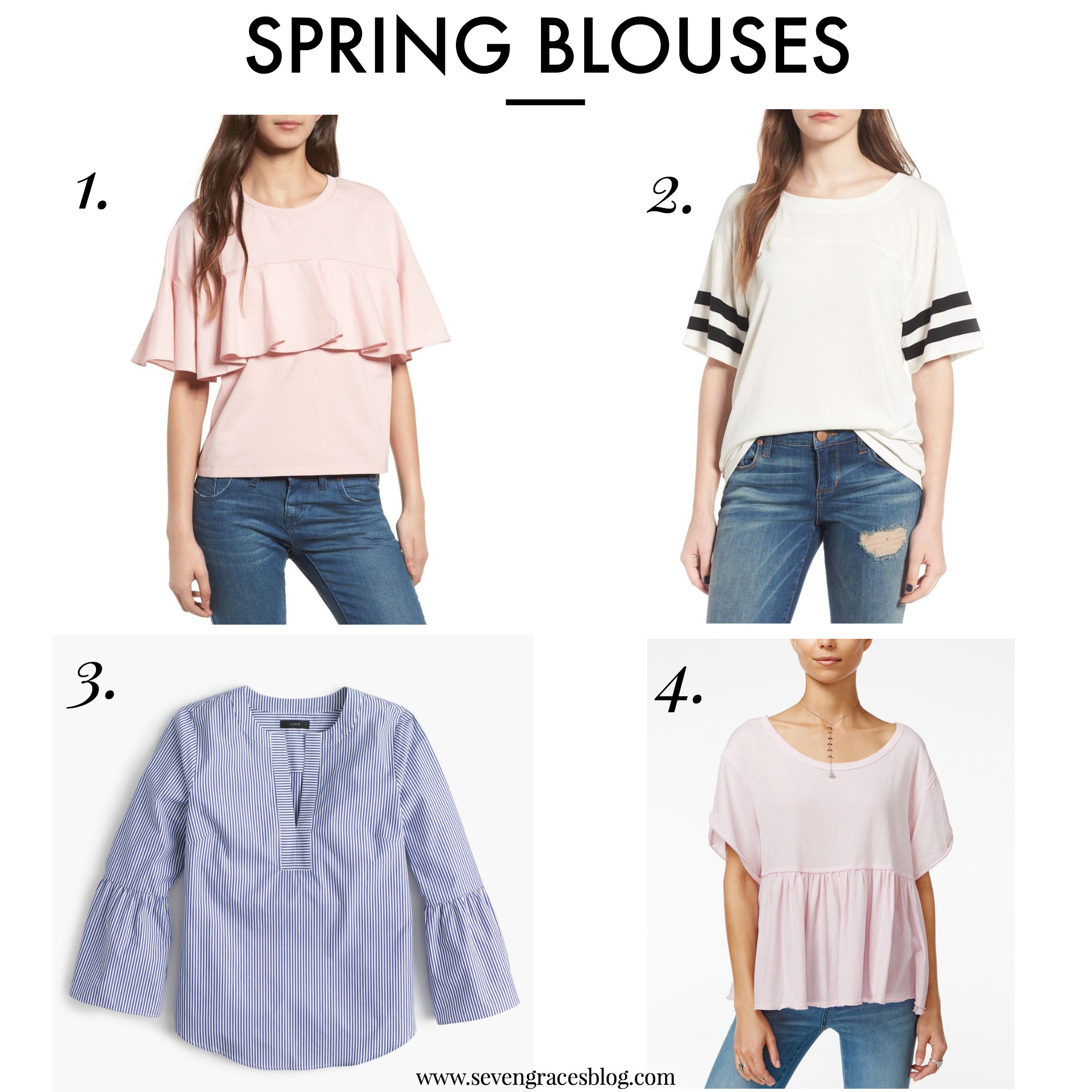 *affiliate links used below
This ruffle pink blouse looks so cute! I don't know how it'll fit or what the material will be like, so I'll keep you posted. I have my fingers crossed.
This is by far my favorite. You know when you find a shirt, and you're like, "Oh, that is so ME." Well, that's this shirt.
How fun is this bell-sleeve blouse from J.Crew? I saw this on Fancy Ashley's Instastories and loved it! She paired it with some pink loafers, and I think that is such a fun combo.
This shirt looks so comfortable, and the color is soft and feminine. I think this will be a new favorite for sure.
Notice how all of these are roomy but not frumpy? That is how you kick your momiform up a notch. ;)
Five. Sweater Weather
Like I said earlier, the weather has been so amazing lately. Bright and cool. I've loved wearing my sweaters in the mornings! If you're still in the sweater wearing climate, these are two of my favorite sweater outfits.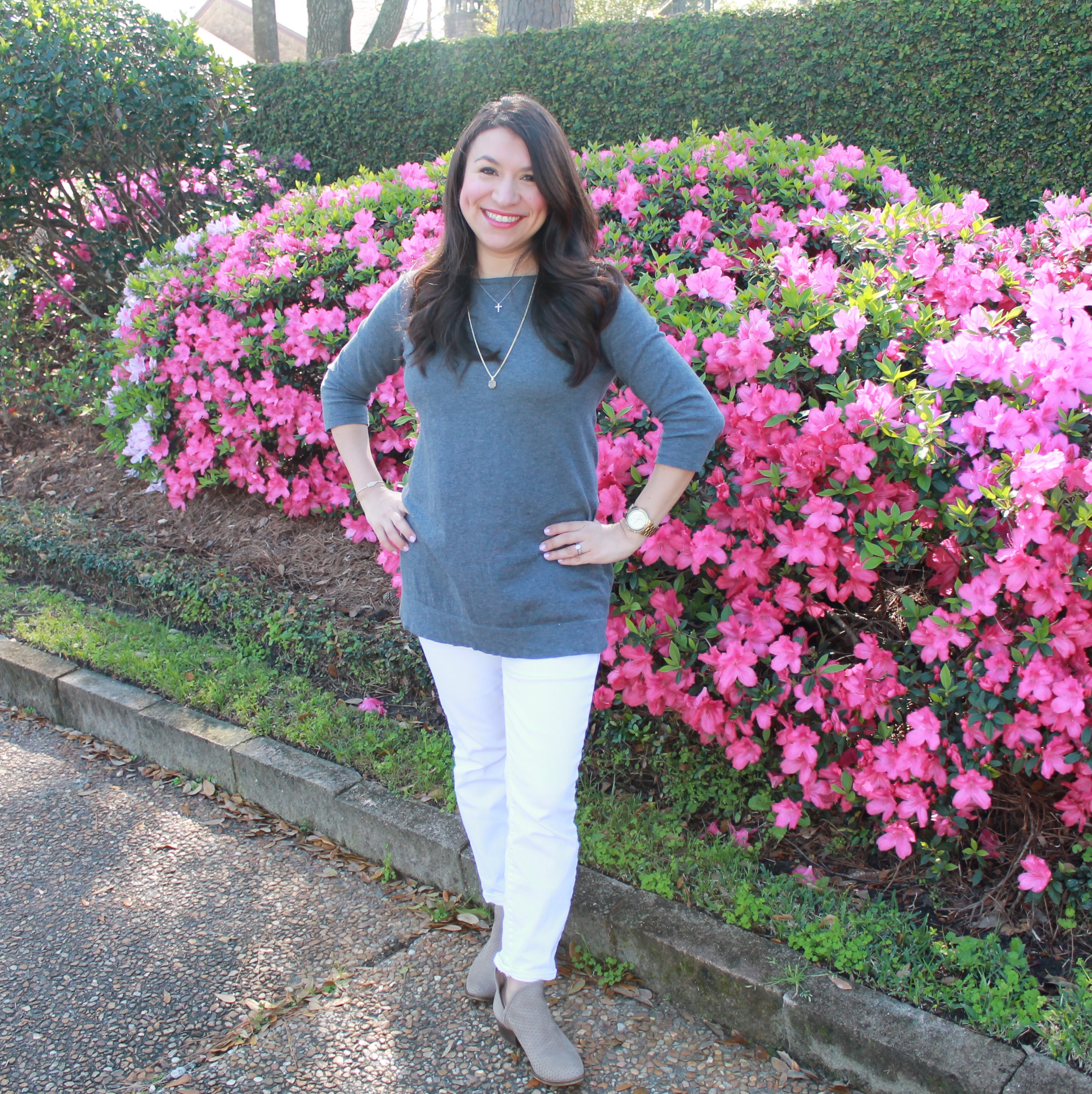 Gray Tunic (similar) // White Toothpick Jeans // Booties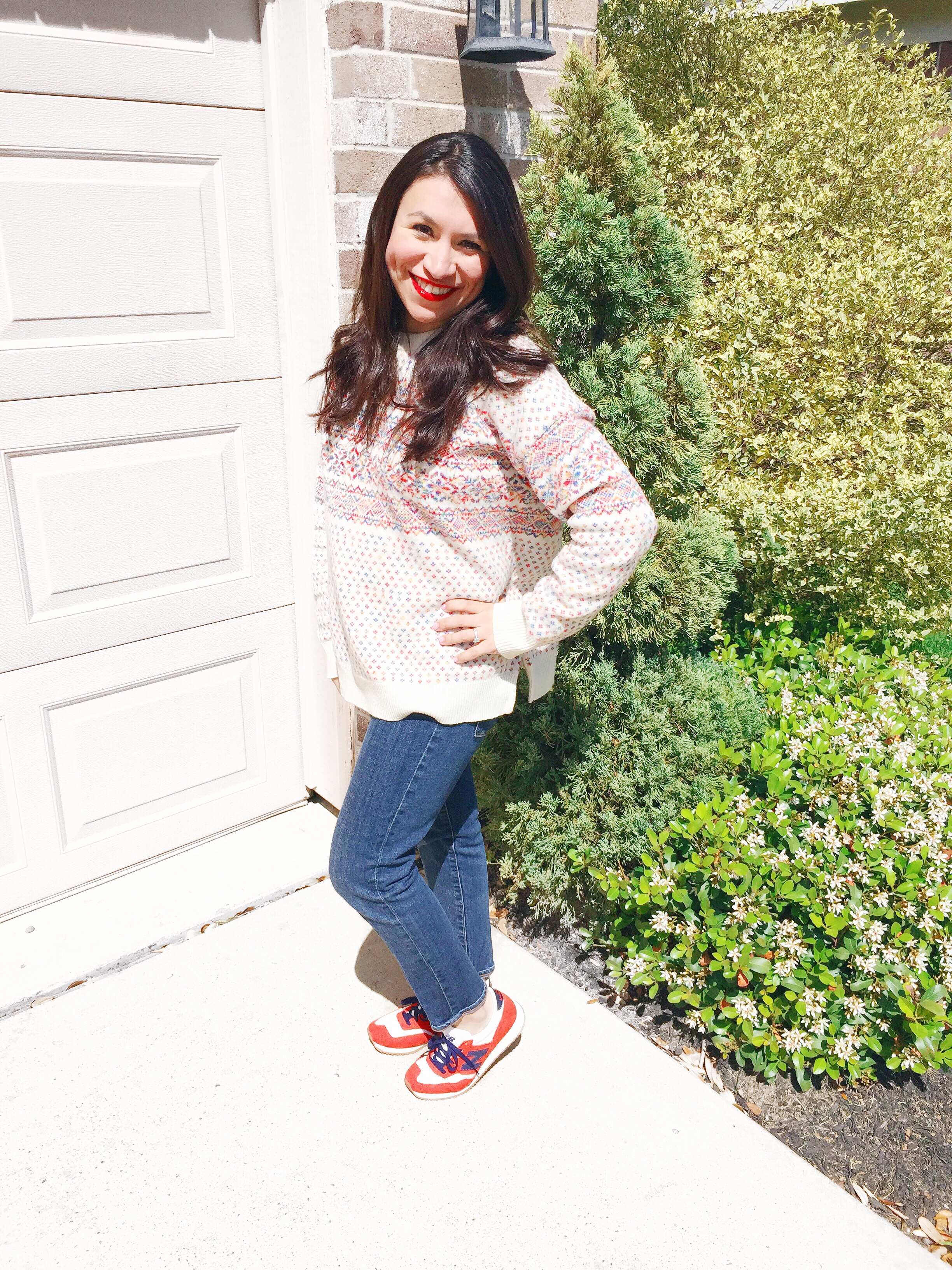 Fiesta Sweater // New Balance Red & Navy tennis shoes
Like I always tell Charlotte, you have to make sure you're comfy cozy!
You can shop all of the items I mentioned above by clicking through the products below.

P.S. I'm crossing my fingers to clear space off my computer so I can get Charlotte's birthday post up. And in case you missed it, be sure to check out my favorite snack hacks. Xoxo
Are we connected? Stay up to date here:
Instagram // Facebook // Twitter 
 Bloglovin // Pinterest // Snapchat: kristy7graces