You guys. Hey. It's been a while. Life, man. It's been a crazy ride the last few weeks. I haven't been able to blog or share nearly as much as I used to thanks to one tiny little thing we decided to do: sell our house and buy another one.
Before we get into that, it's time for another edition of our link-up, The Daily Dime. Remember, each month, I'll be documenting one of our days in 10 photos. Just like last month, I used my iPhone only for pictures, and this time, I didn't even edit them. How's that for keeping it real. ;) Nothing fancy or highly edited to look glossy, just the normal, everyday photos of our day.  If you're a blogger, you can do the same in whatever style fits you and then add your blog post to the link-up at the bottom.
What's Going On…
If you've been following along for a couple of years, you might remember that we have house hunted more than once. We even went so far as to put an offer on a couple of homes, but nothing every came to fruition. Thank God it never did, because we would not have been prepared for a job layoff like we experienced last year.
Fast forward to now, and we were in the "looking" stage again. Long story short, we put our house on the market last week, and it basically sold in two days after receiving 6 offers. Now we're playing the inspection game with our current home and the new house, and let me just say that an older home is no joke when it comes to maintenance.
We are having the hardest time deciding whether to go with a brand new home in a brand new community or an older home we love in an established community.
Every waking moment has been dedicated to this house or house hunting. It's been super stressful, and I'm sure our kids have felt the stress, too.
We've had a fun summer so far with our NYC trip, Vacation Bible School, and gymnastics, but this house selling and buying process has really been all-consuming.
We just got back from a quick 24-hour trip to see my sister who had come down from NYC, so yesterday was spent lounging in our pajamas until we had to go to the house inspection.
Here's a glimpse at our day.
ONE.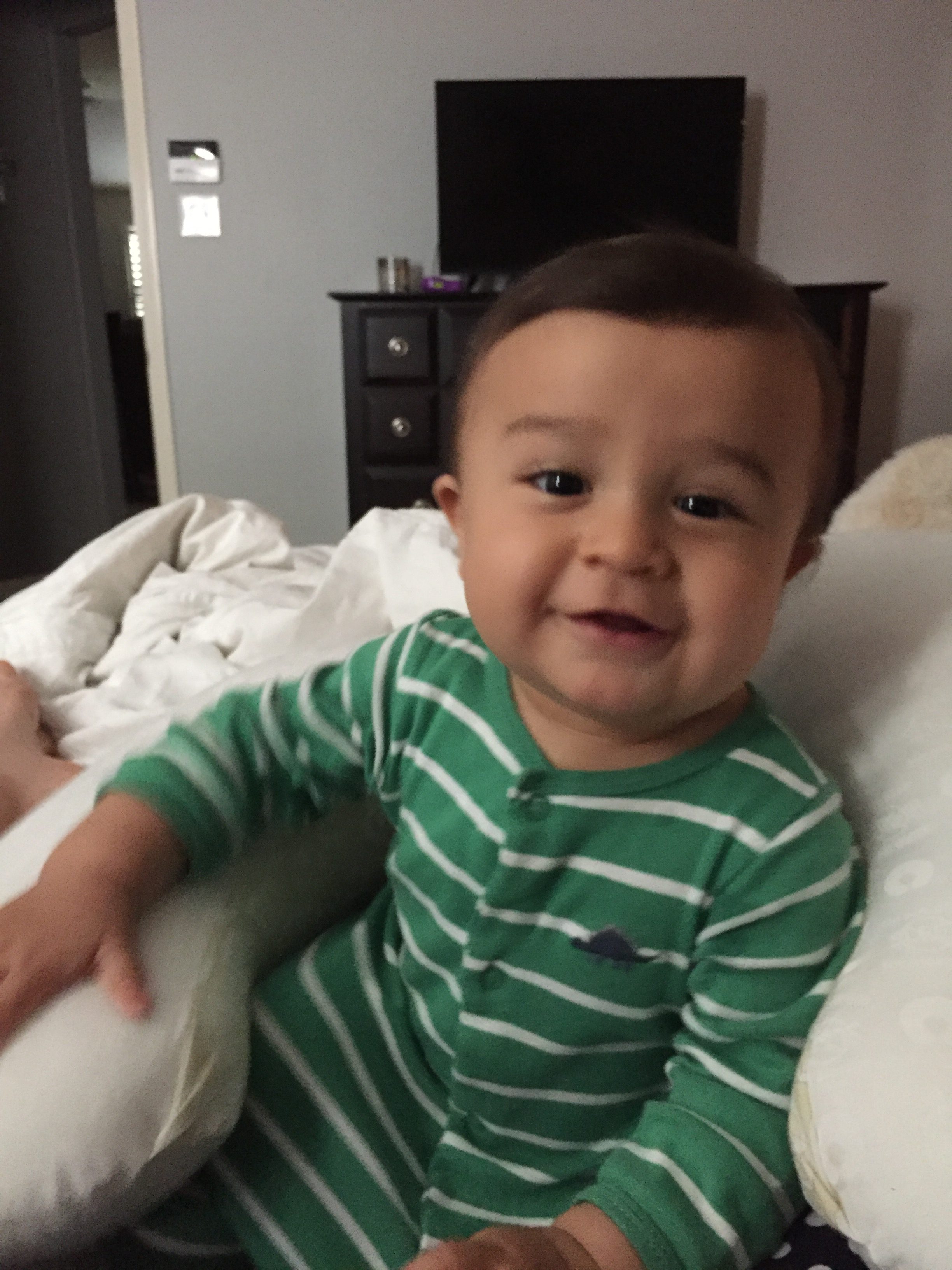 My little love wakes up so happy.
TWO.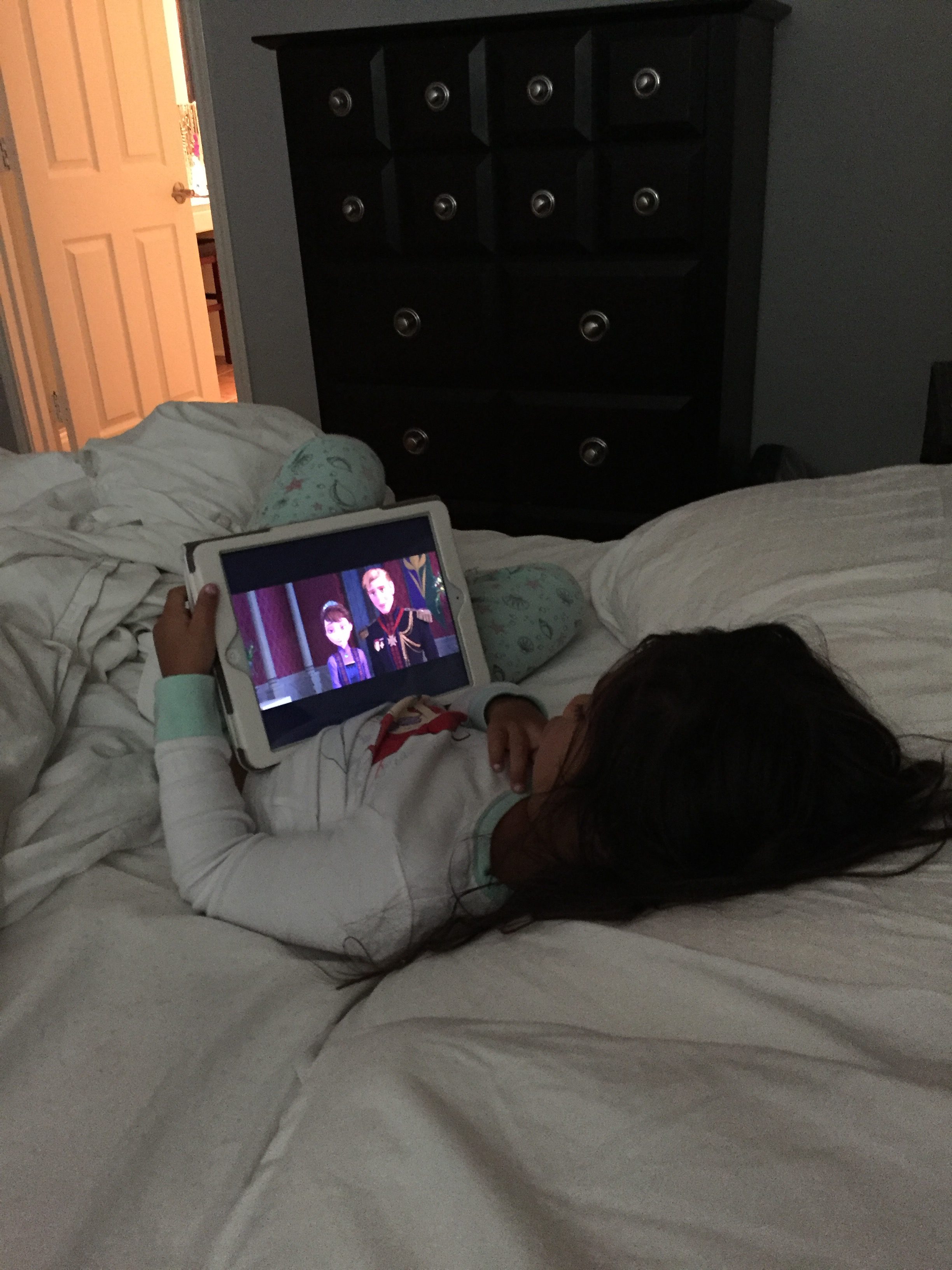 And this one wakes up happy, too. Sometimes. She actually slept in her bed through the whole night, and I was singing the Hallelujah song.
THREE.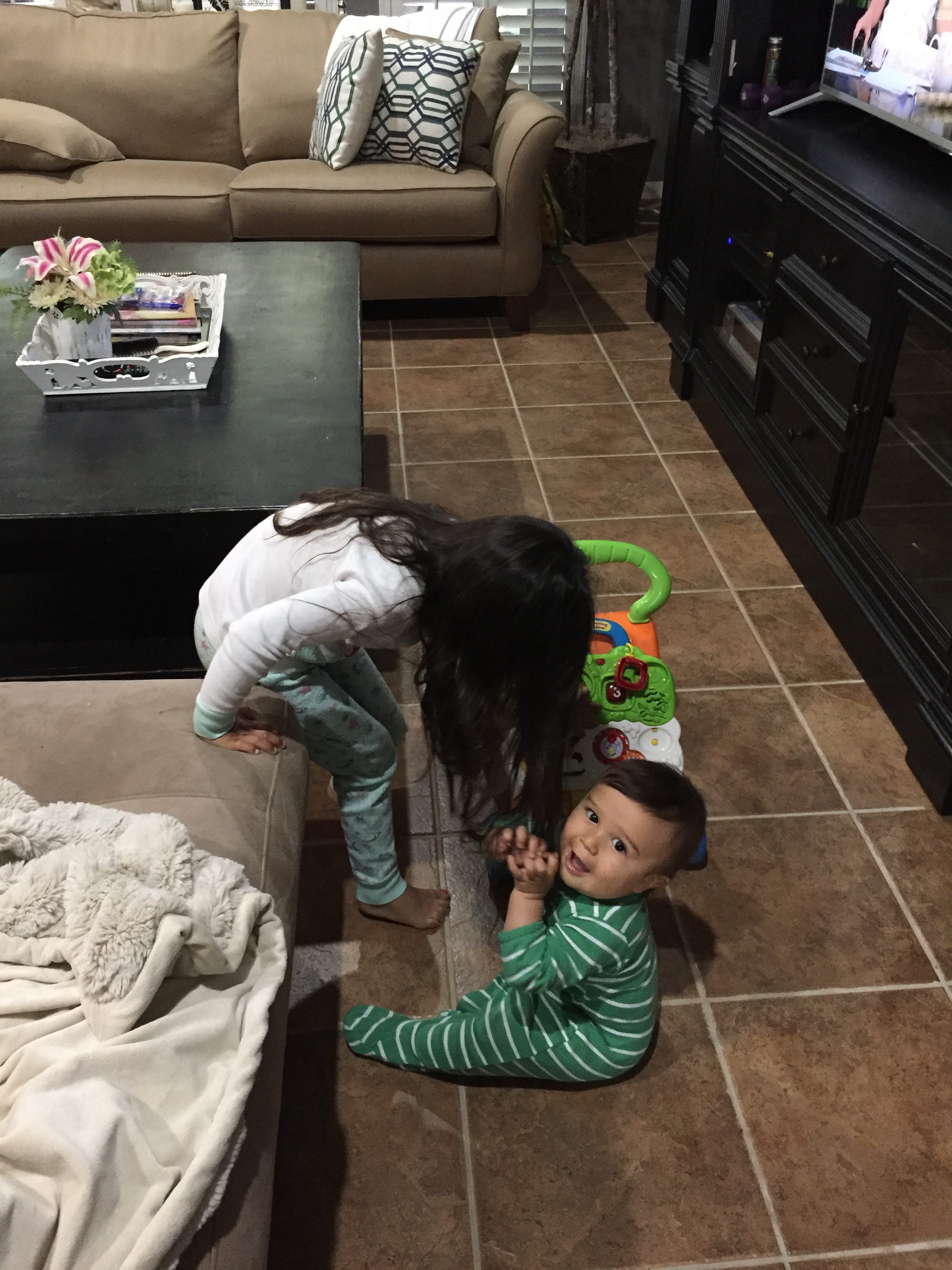 After I nurse Colin in the morning, I let these two play, and they have a ball. Colin adores his sister, and that makes my heart so happy.
FOUR.
Mornings usually fly by. Colin still takes two naps, so after I put him down, I spend some one-on-one time with my mini. This time we played with Snapchat filters.
FIVE.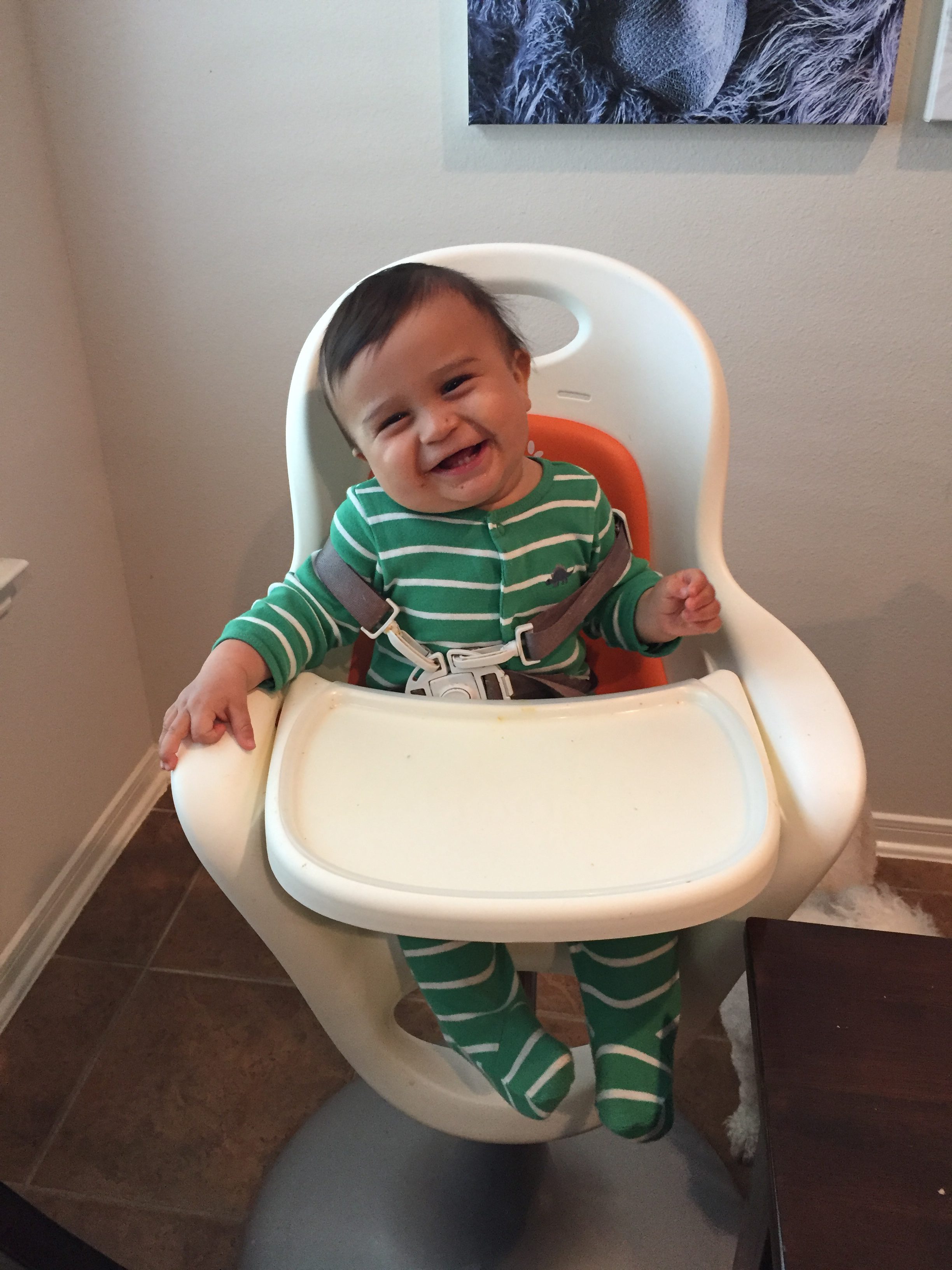 Colin wakes up after about an hour and half. Then it's lunchtime.
Lunch after a nap is the best, don't you think?
SIX.
But of course, Moana reenactment is just as fun according to Charlotte.
SEVEN.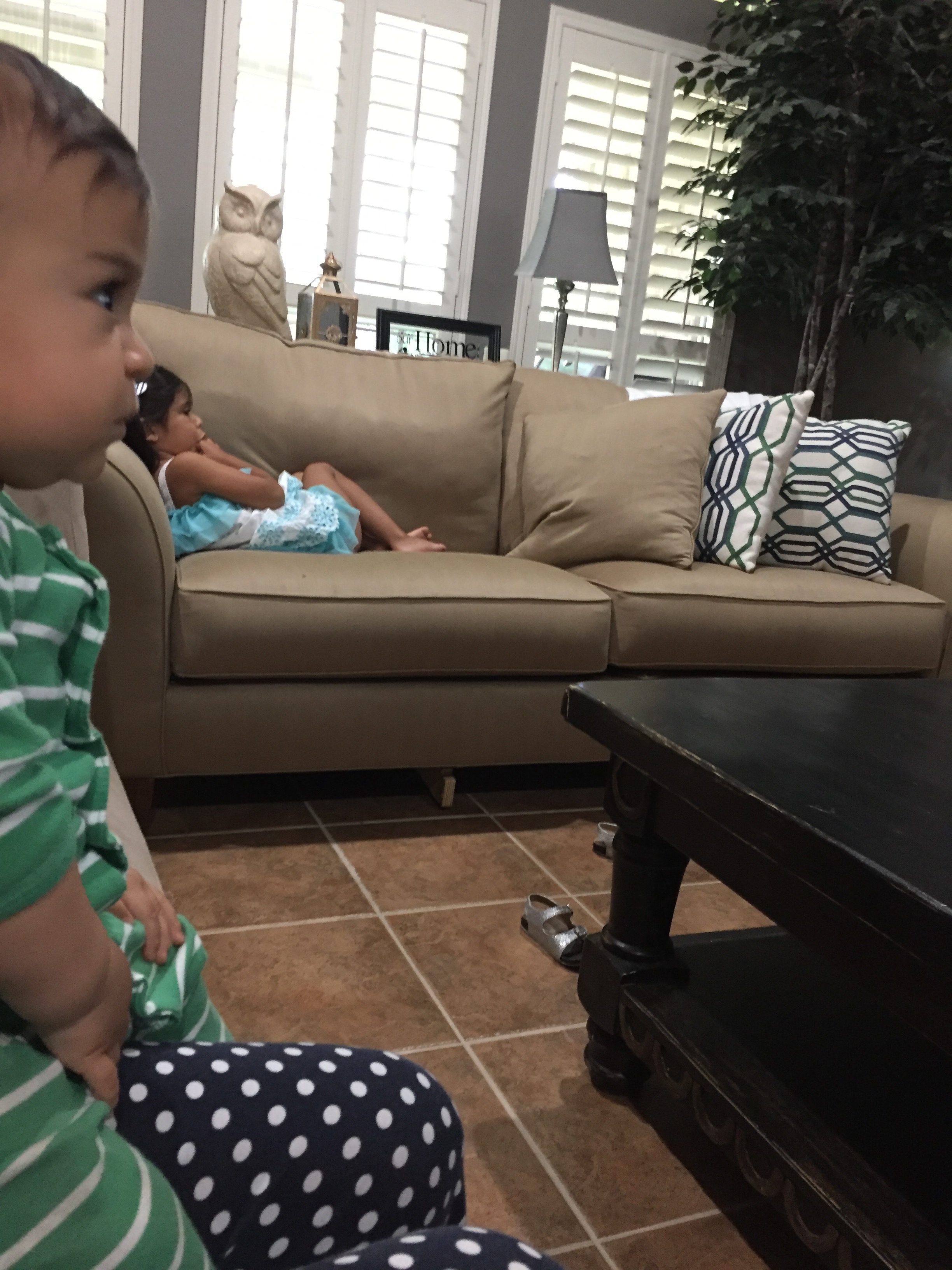 My kids love the TV. Probably more than they should. And this was outfit number 4 for Charlotte since it was midday.
EIGHT.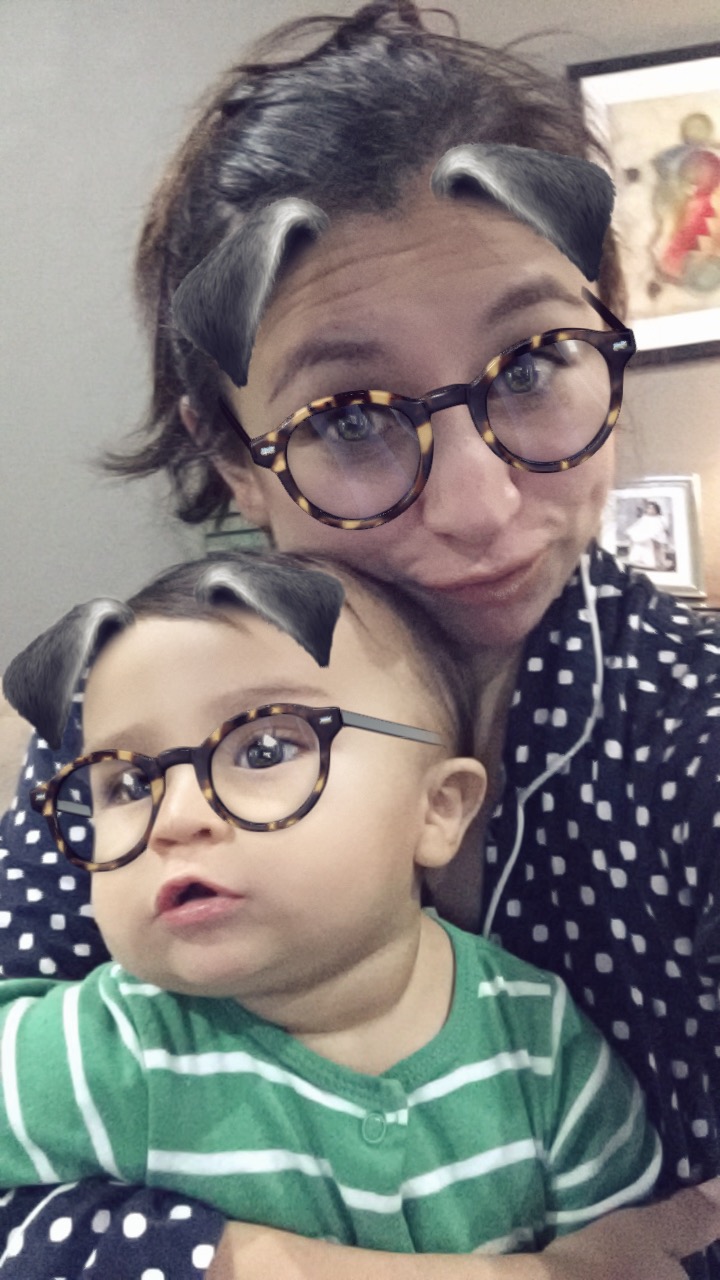 Couch time is the best time in my book. You really can't beat the snuggles. And then it was nap time again. How do days fly by when you're doing nothing?
NINE.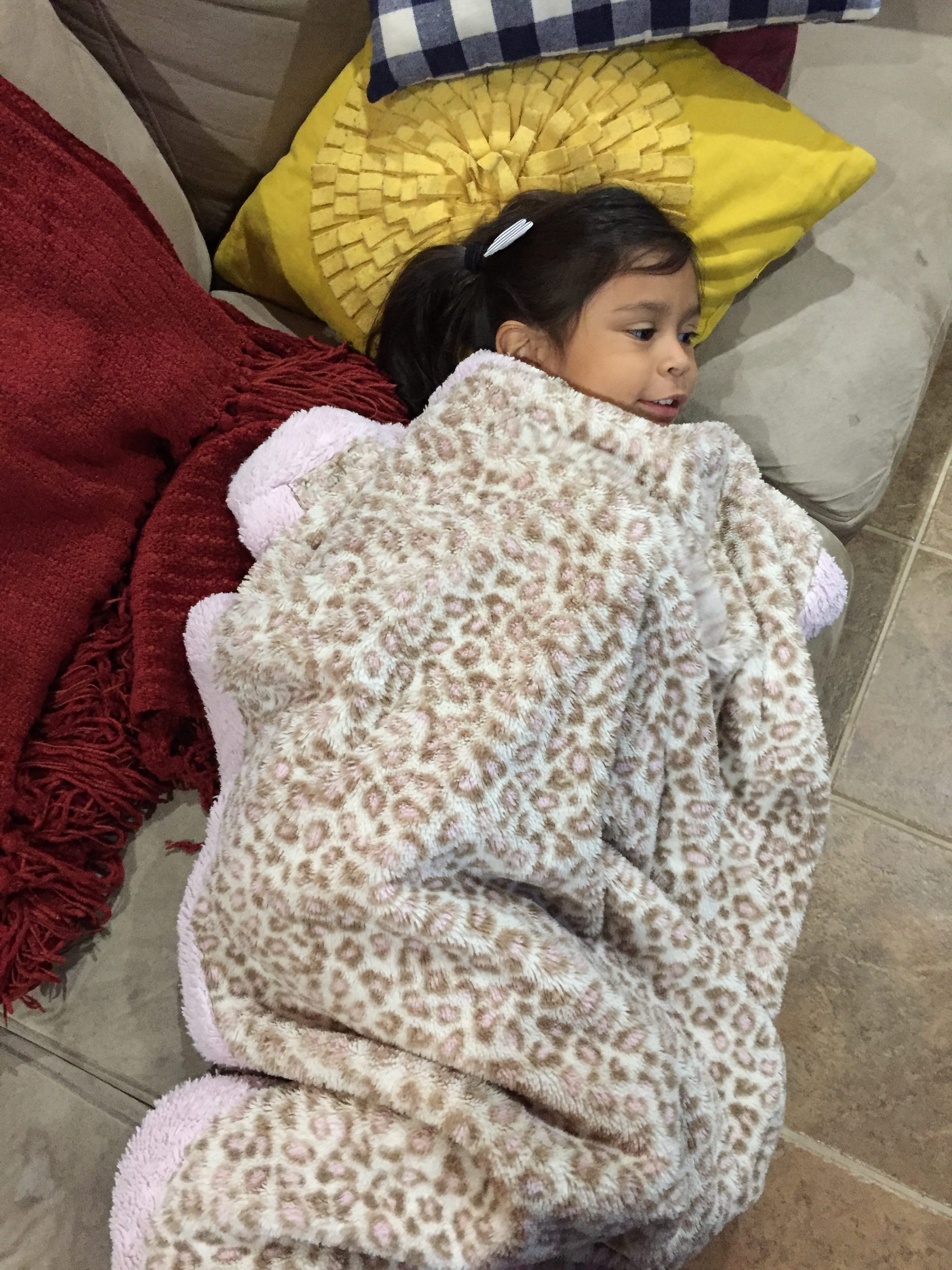 During Colin's afternoon nap, Charlotte and I were able to hang out some more. We really needed this downtime since we have been non-stop on-the-go for the past couple of weeks.
TEN.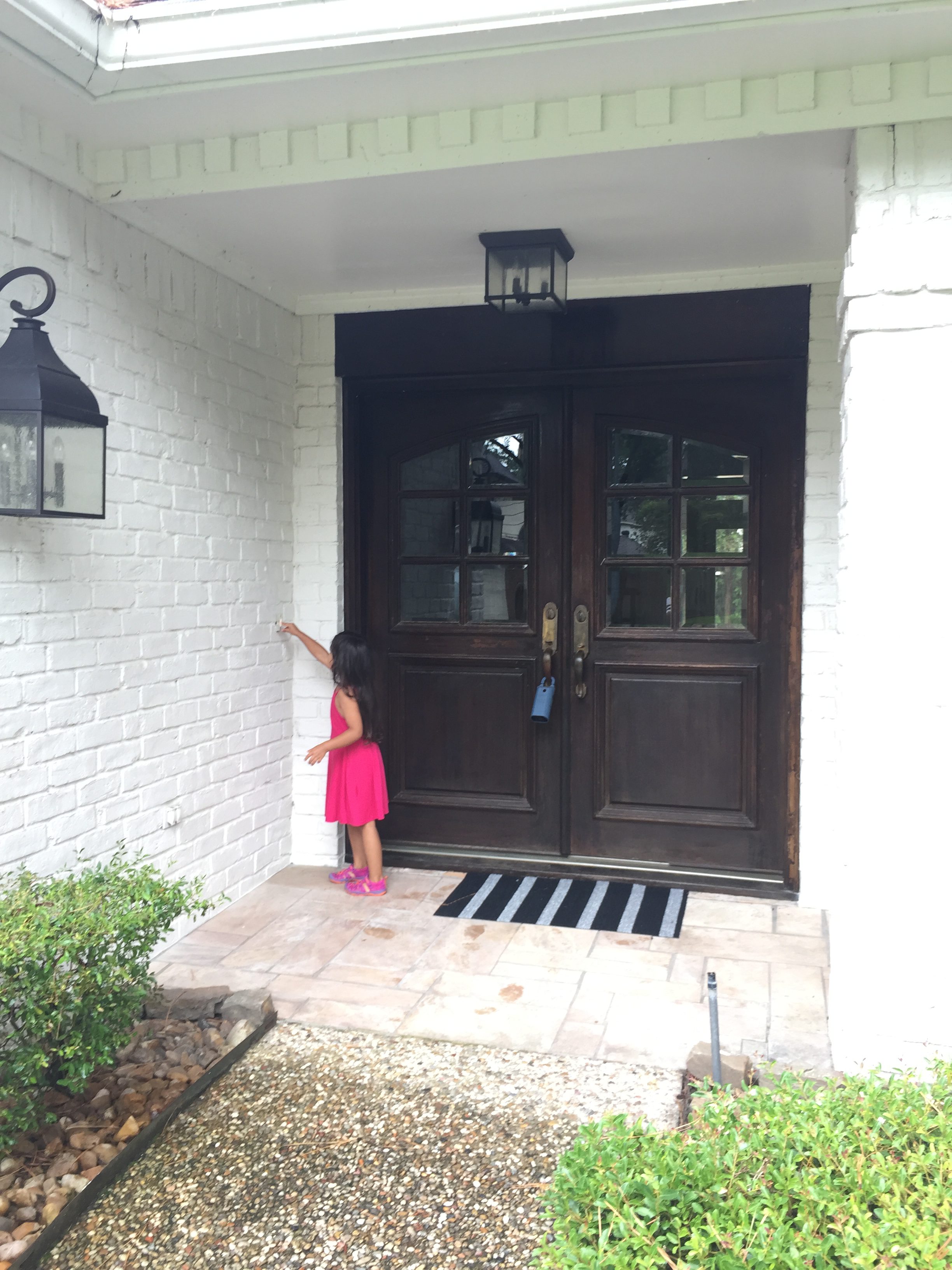 And then off we went to the new house for an extensive inspection. We are still honestly on the fence about this house. As much as we both love it, we are so uncertain. There are so many factors when purchasing a new home, it almost makes me want to stay in our current home. But I know fear can't win. Complacency can't win either. Where will we end up? We shall see!
---
So how's life been for you? Join the link-up below and let me know. This one will be open for two weeks, and be sure to mark your calendars for Wednesday, August 16 for next month's linkup. :) Can't wait to see what you're up to!
Join any of our hosts, and our co-host Lauren White from www.alifeofloveandjoy.com.