Well, hello, peeps! It's been a while! I took an unexpected break from this little space, and now I feel recharged and ready to go. I have so many things to share. So many. But today's another edition of The Daily Dime, so we're going to see what a day in the life of a parent's vacation looks like. You all know you're ready to see that, am I right?
This past weekend, we got to get away to New Orleans with some of our friends, and we had a blast. Now that we're in our 30s and parents, vacationing with friends looks a whole lot different than it used to. There were no hangovers or cheap meals, and it was fantastic! We ate entirely way too much, laughed loudly, and enjoyed all the unique city views.
We left early Friday morning via minivan (the only cool way to drive to NOLA, obviously) and returned home after eating our weight in beignets on Sunday. Saturday was the only full day we had, so we'll recap that one. ;)
Here's what vacation looks like without kids.
ONE.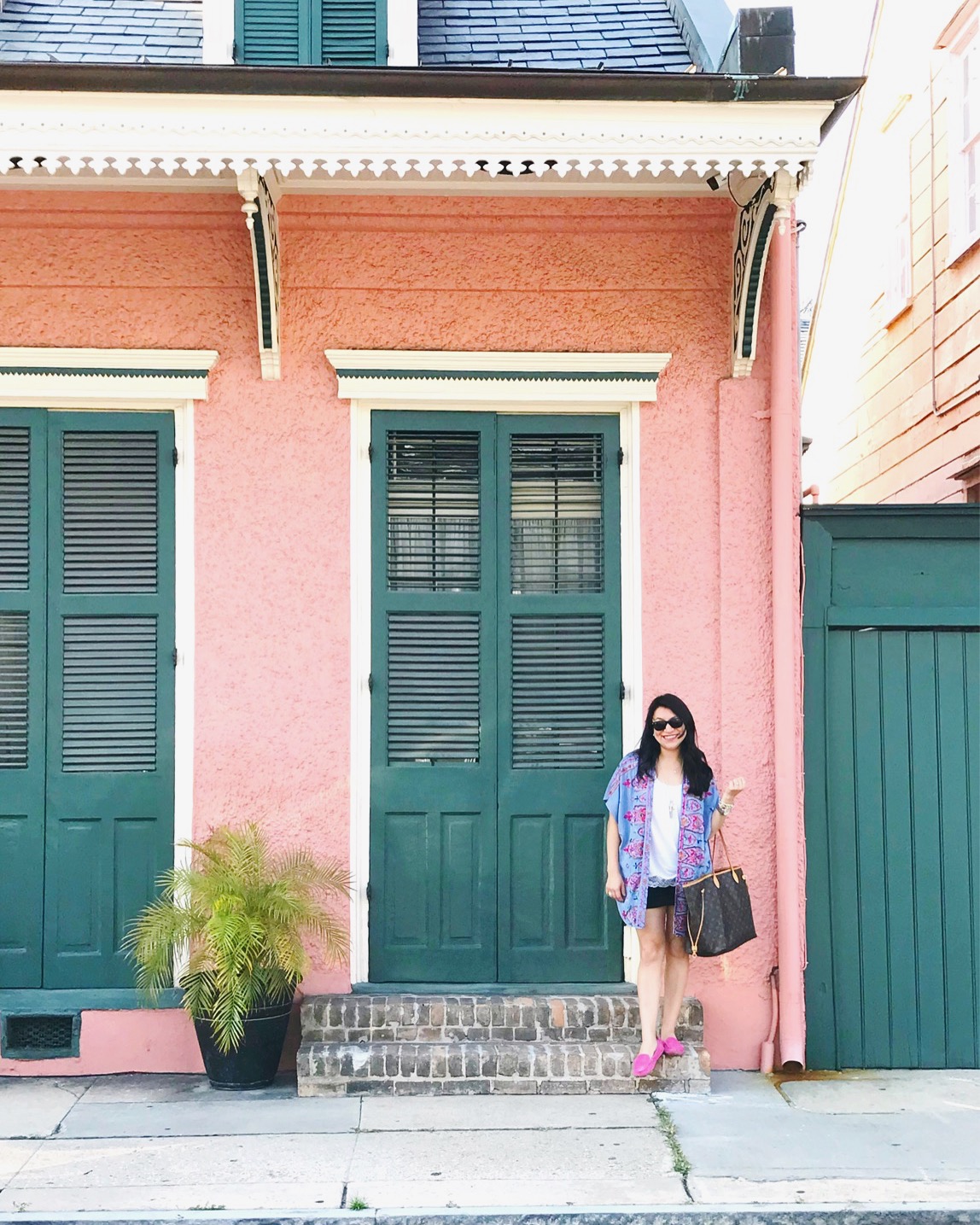 Wake up refreshed.
TWO.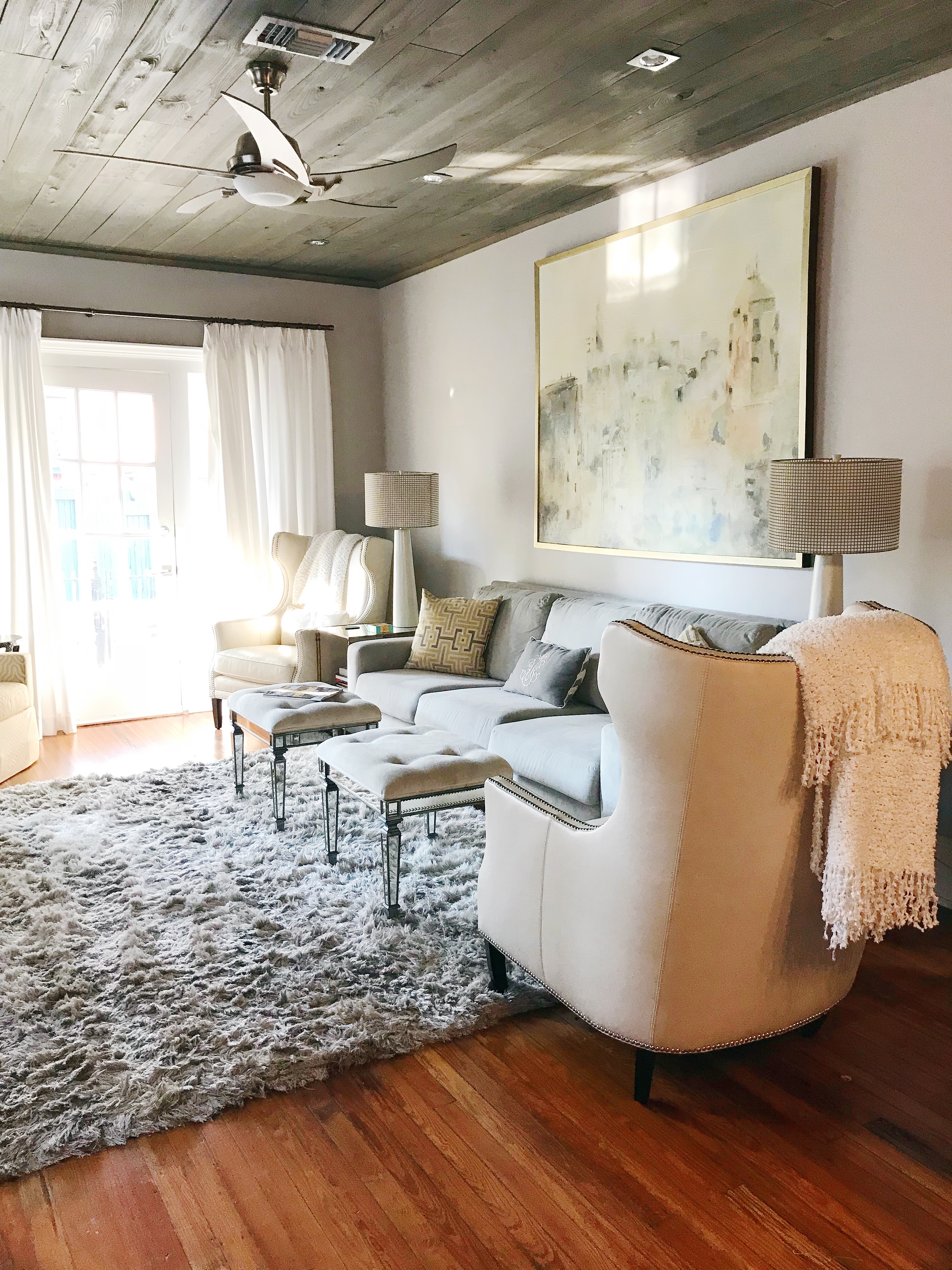 Stay in a home with beautiful furniture. (This was actually our friend's relatives house, and sadly, it's not up for rent. I'll list some places to stay in a future post.)
THREE.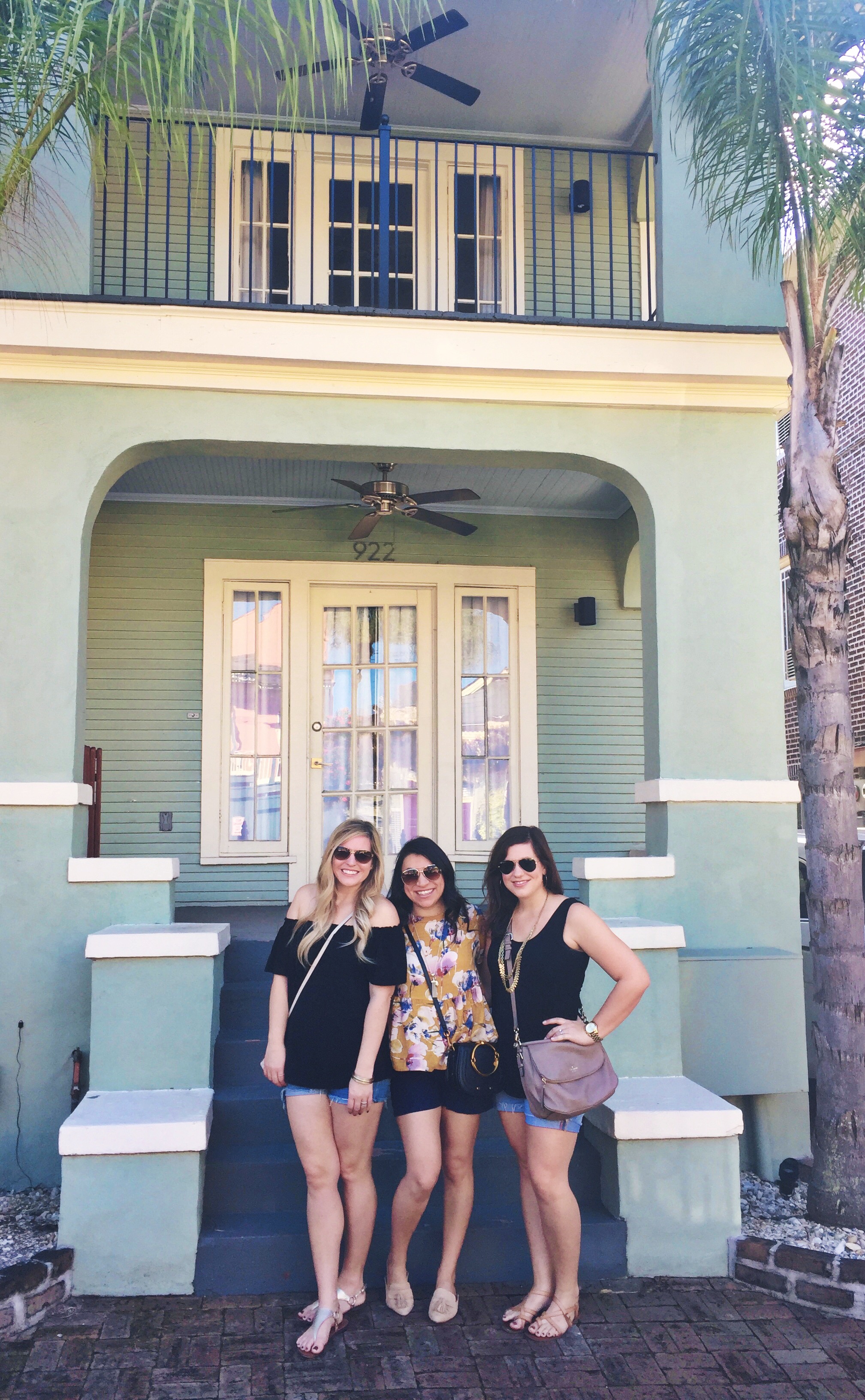 Hang out with your girlfriends and head straight to brunch. Atchafalaya's was our choice.
FOUR.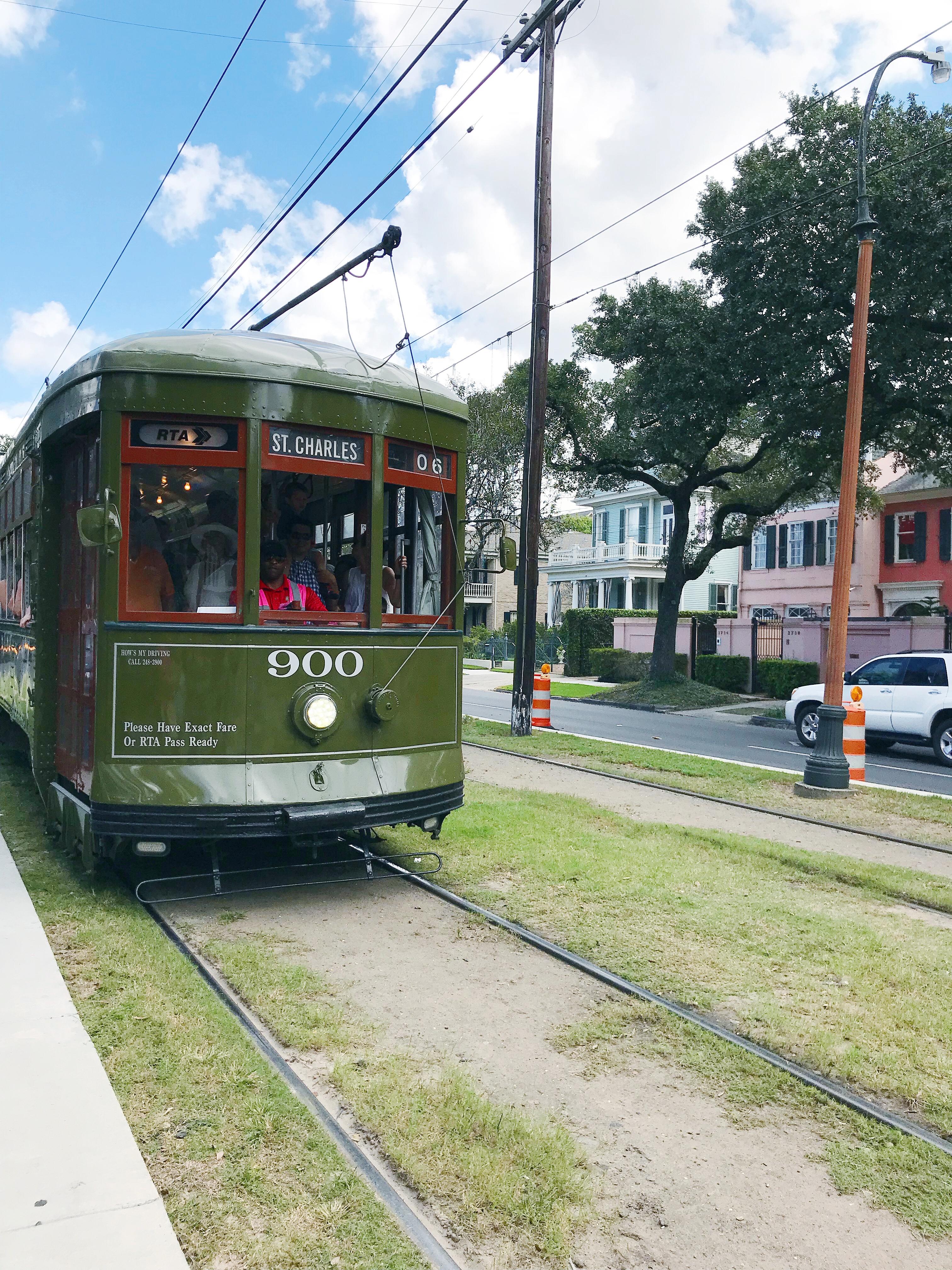 Catch a trolly to see all the pretty houses.
FIVE.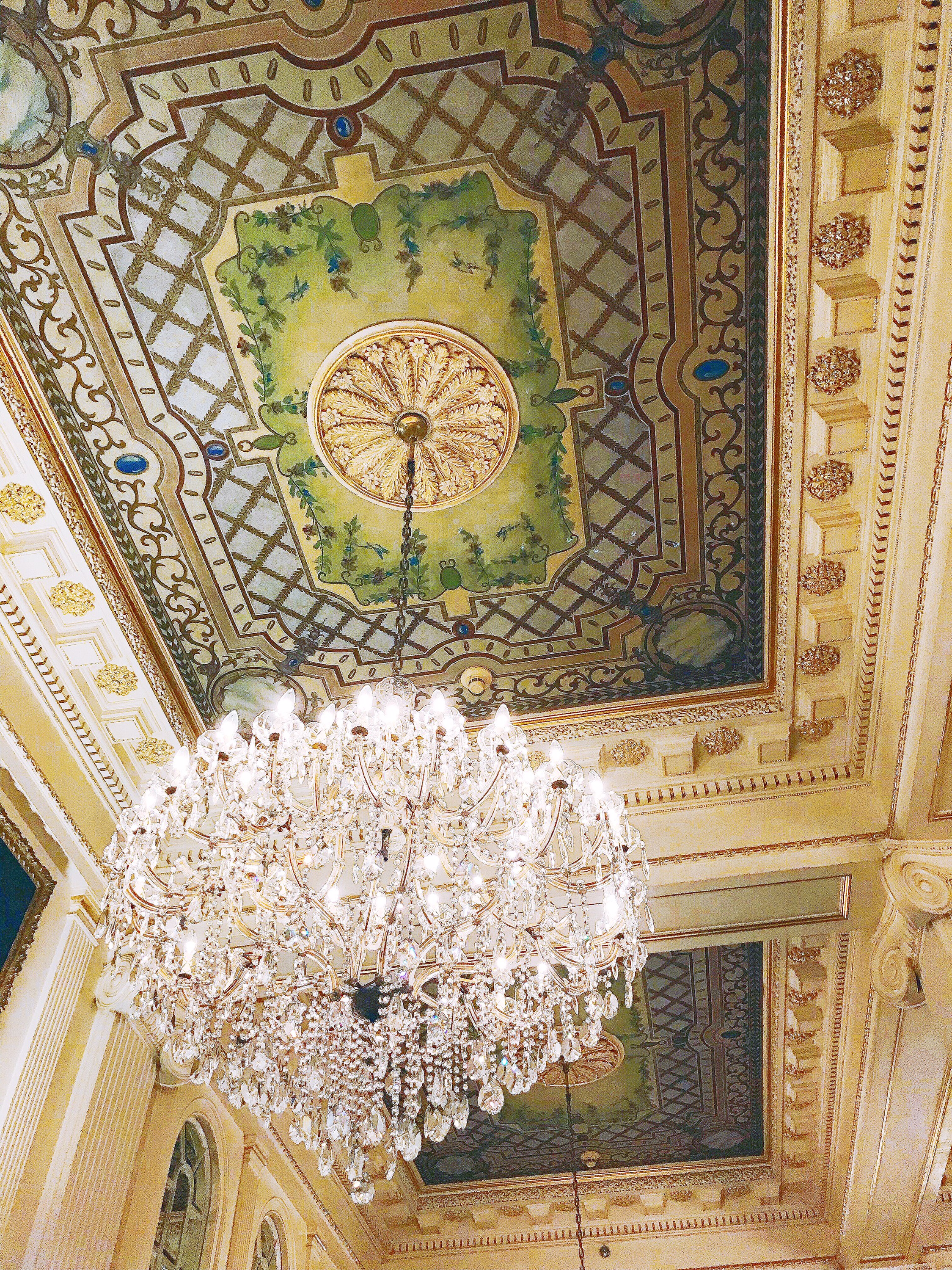 Pop in for a drink at The Carousel Bar inside Hotel Monteleone.
SIX.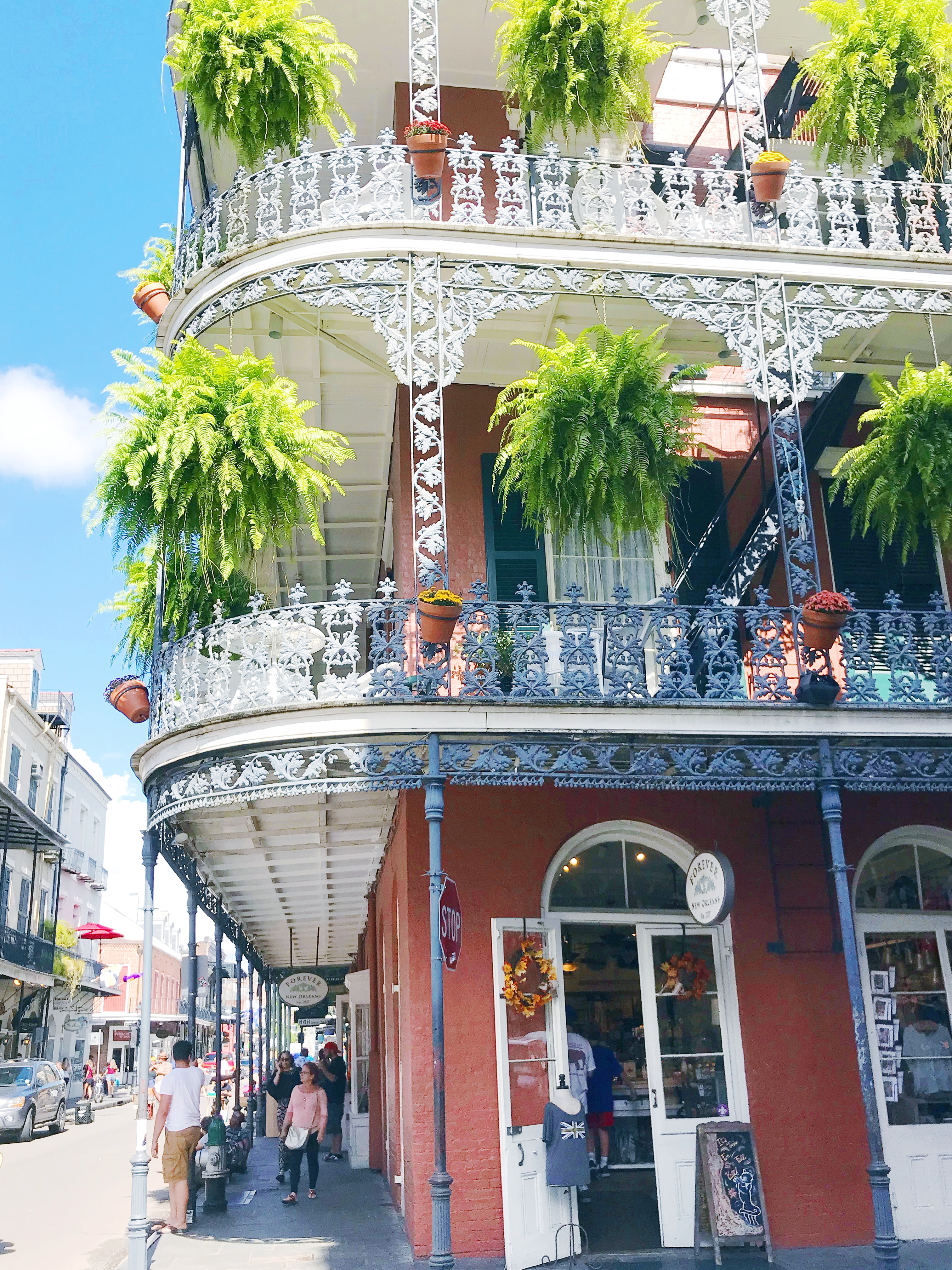 Peruse the shops around the French Quarter.
SEVEN.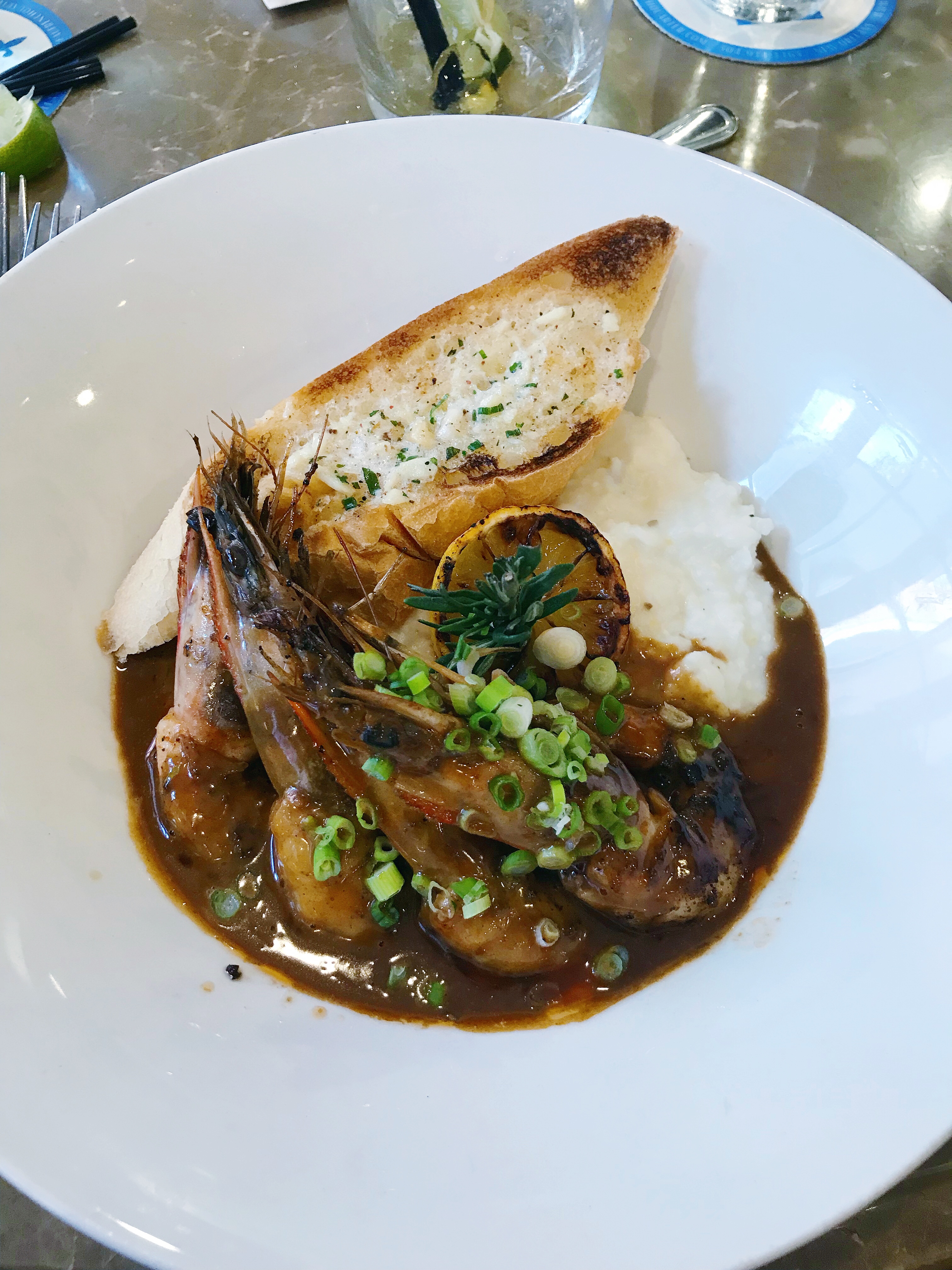 Have a late lunch because you can. No nap schedules here.
We had lunch at Tableau and the shrimp and grits was amazing!
EIGHT.
Walk around some more to try and burn off brunch and lunch. Jackson Square isn't too bad of a view either.
NINE.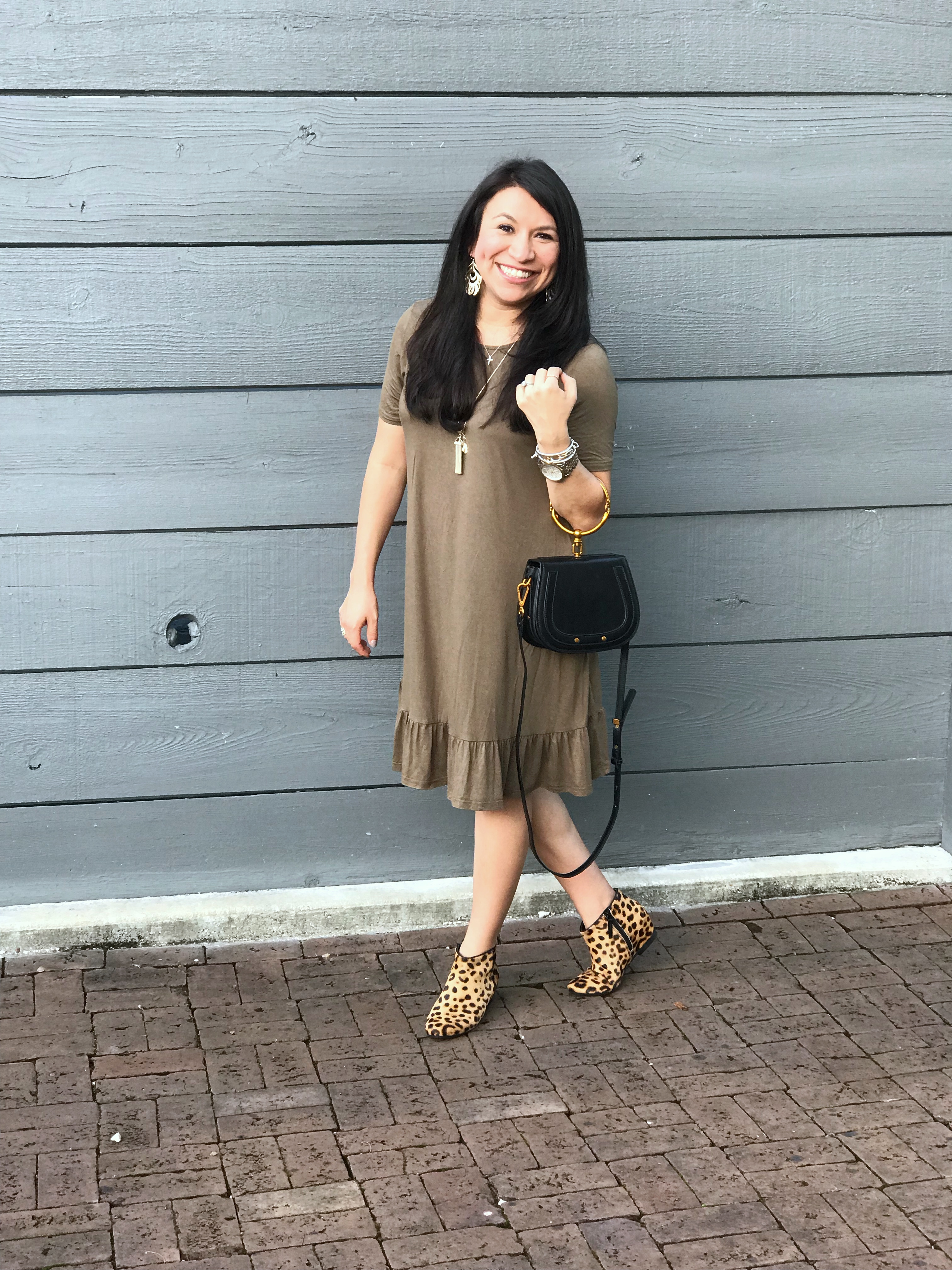 After a couple of hours of walking, head back to your headquarters to get ready for what else? Dinner.
TEN.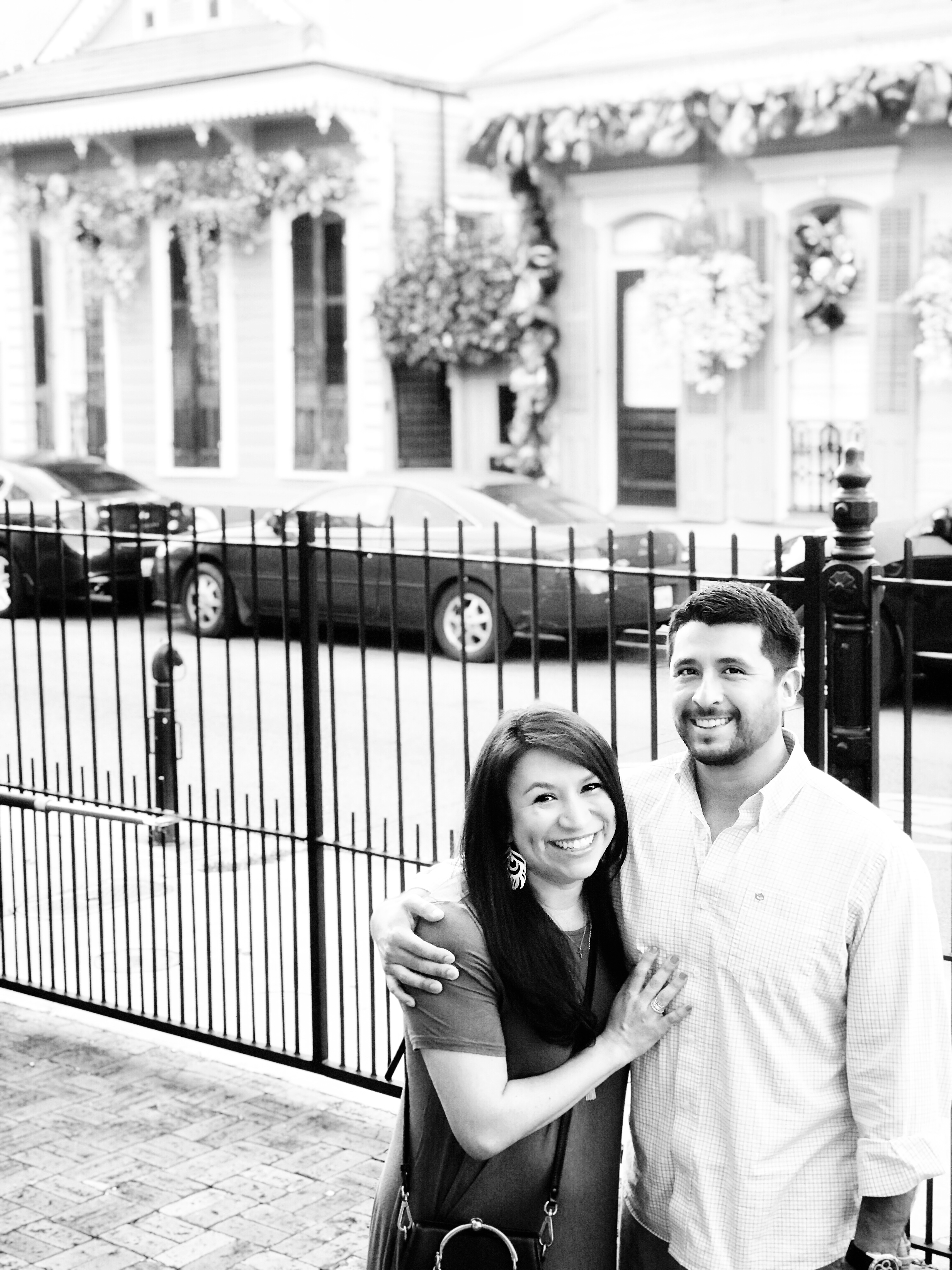 Thank your lucky stars you get to have adult-only vacations and remember why you became parents in the first place.
This trip was so good to us! Michael and I just celebrated our 7th anniversary on Monday, and we loved being able to celebrate with great friends over the weekend.
I'm so thankful that I get to do life with this guy.
Now I'm just ready to get serious about cleaning up my eating habits and exercising more. Stay tuned.
So now show me you got! What does a day in the life look like for you? Be sure to join us in the link up below. Thanks to Amber for co-hosting with us this month! :)