Elena, Elena of Avalor! Who else's little princess is obsessed with Elena of Avalor? Charlotte absolutely loves her, and when we talked about what kind of birthday party she wanted to have, all she was worried about was having an Elena of Avalor cupcake (cupcake =  birthday cake in Charlotte's language). Ask and you shall receive, my love!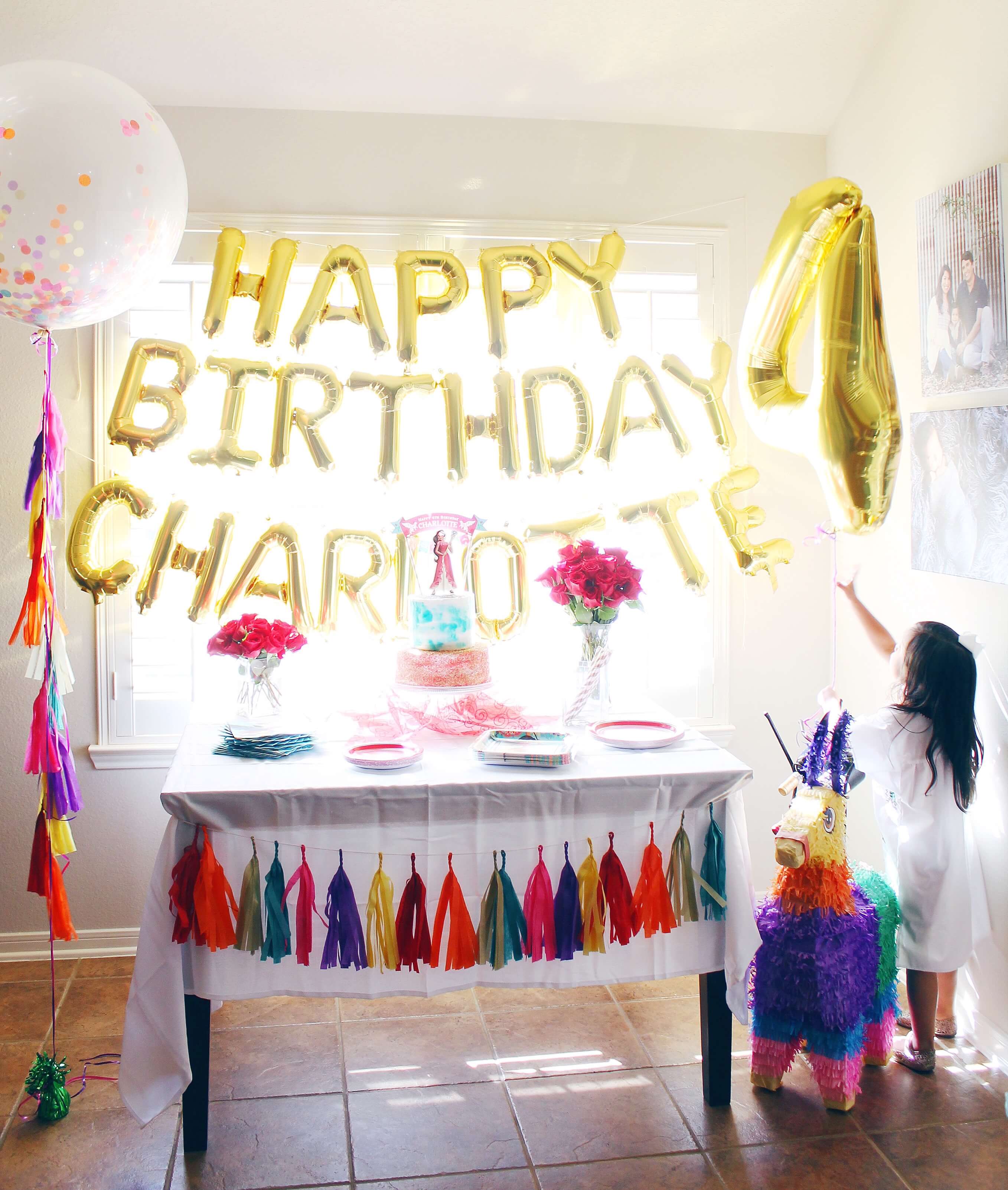 Now, although it may look like Charlotte's party was all fancy, I dialed it way back this year. I didn't even send invitations. I texted our family and said be here at 3 p.m. for pizza and cake. And you know what? This was by far the best birthday party we've given her to date. I have loved each and every birthday I've given her (Charlotte's Web, Frozen, and the Disney princess theme are all on the books), but this one was so special. Maybe because it was her first since we've become a family of four.
I reached out to a few of my favorite party shops and one of my besties to make this party sparkle even though it was small, and these ladies knocked it out of the park making my Elena of Avalor birthday vision come to life. Here are the details.
Elena of Avalor Birthday Inspiration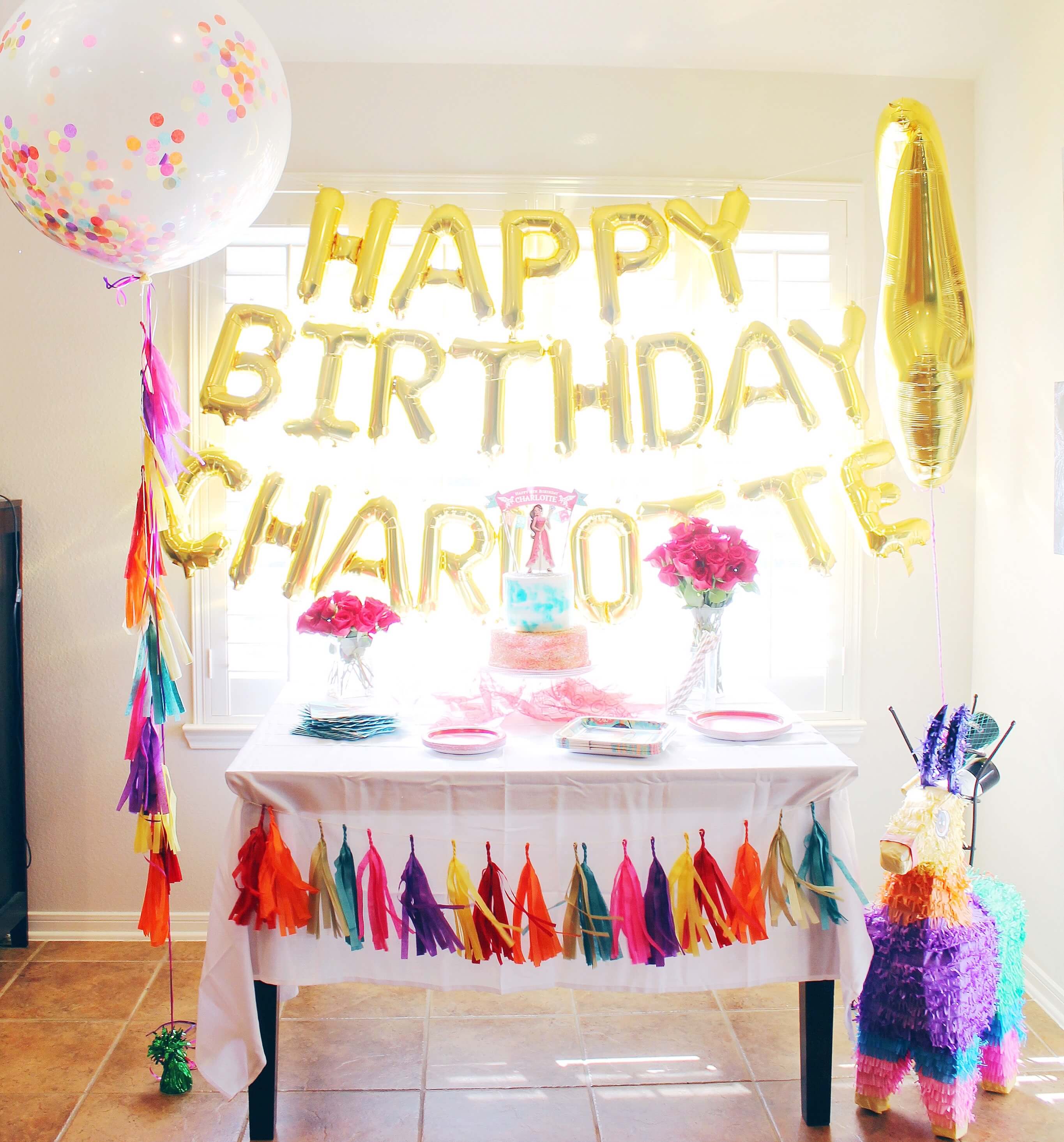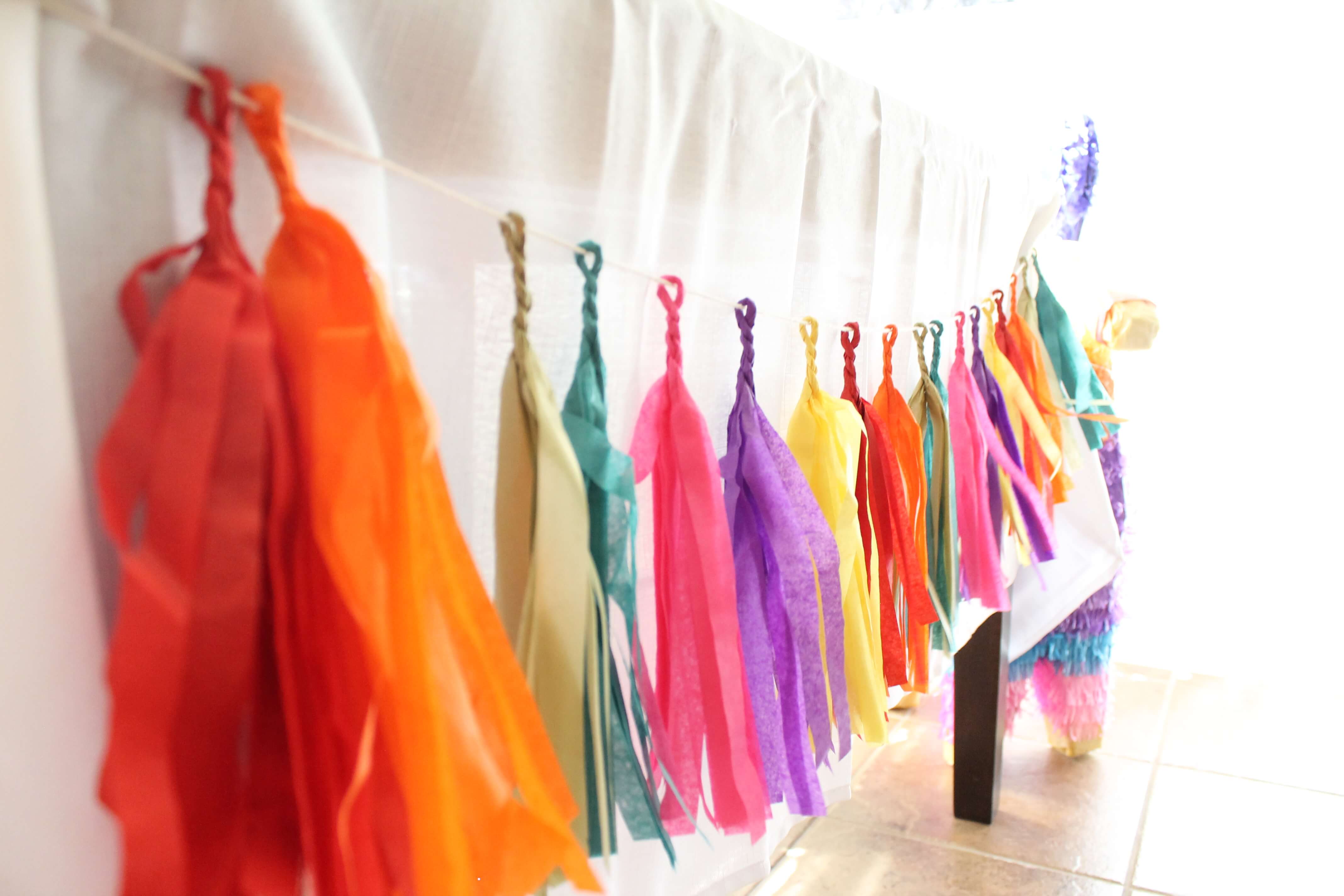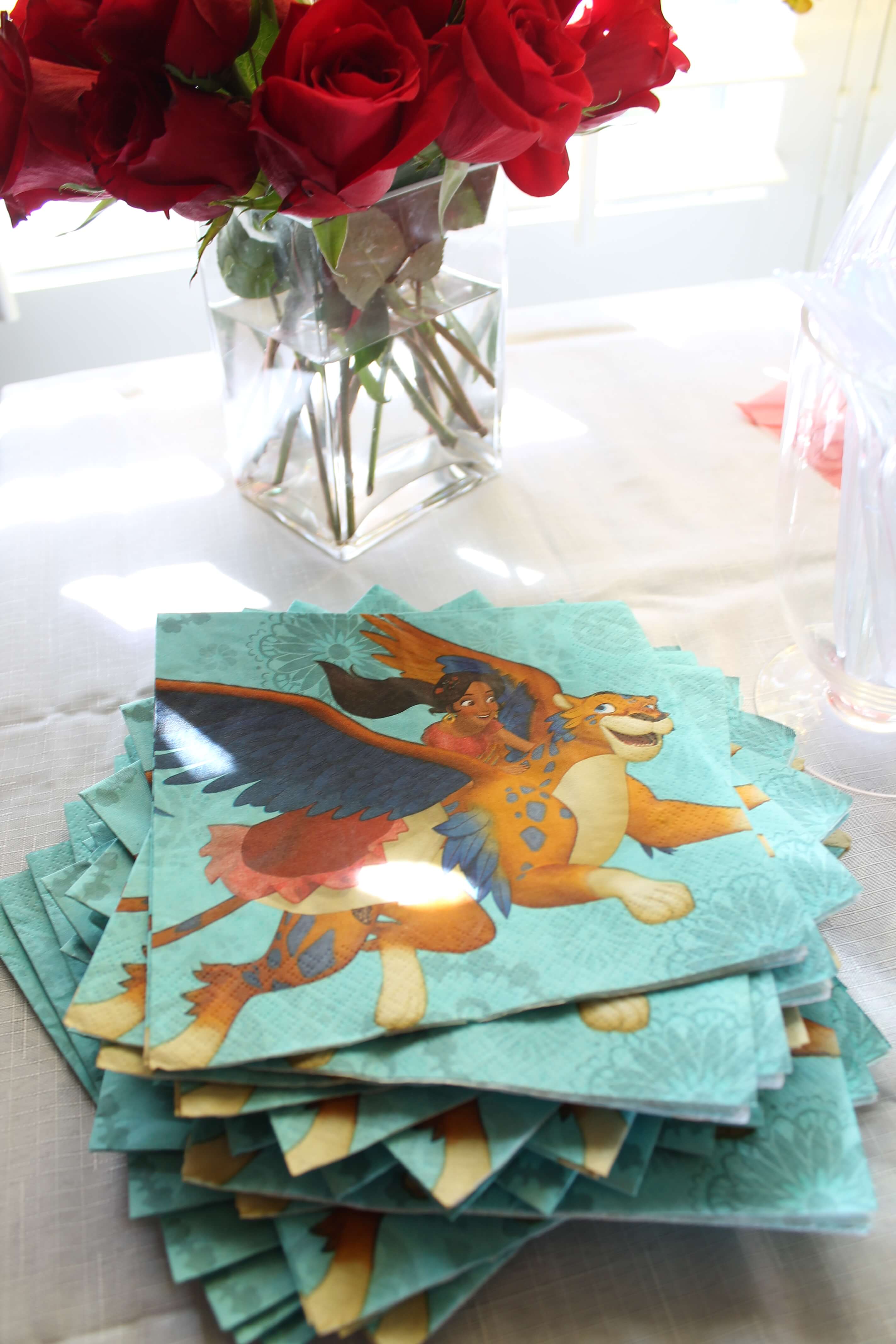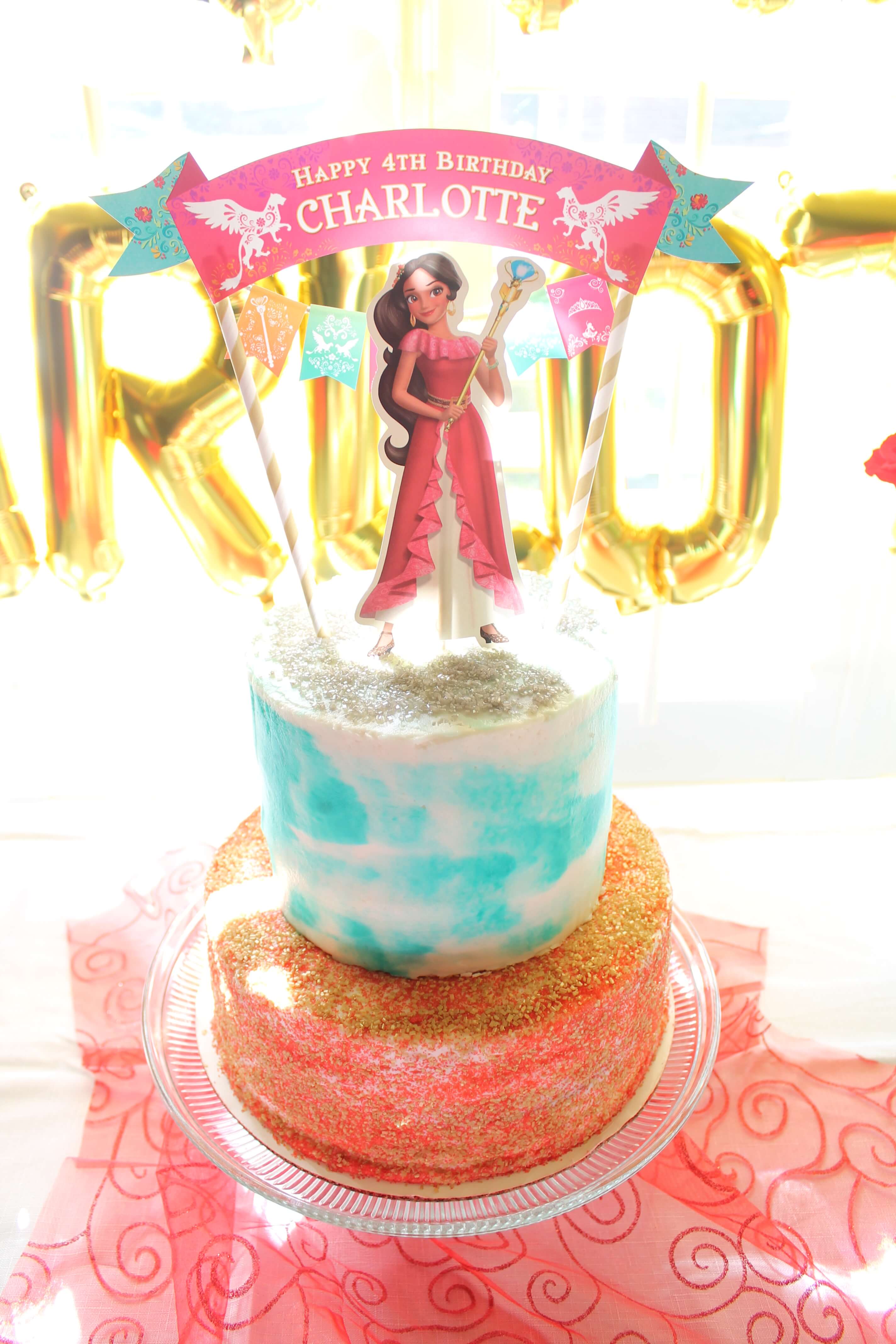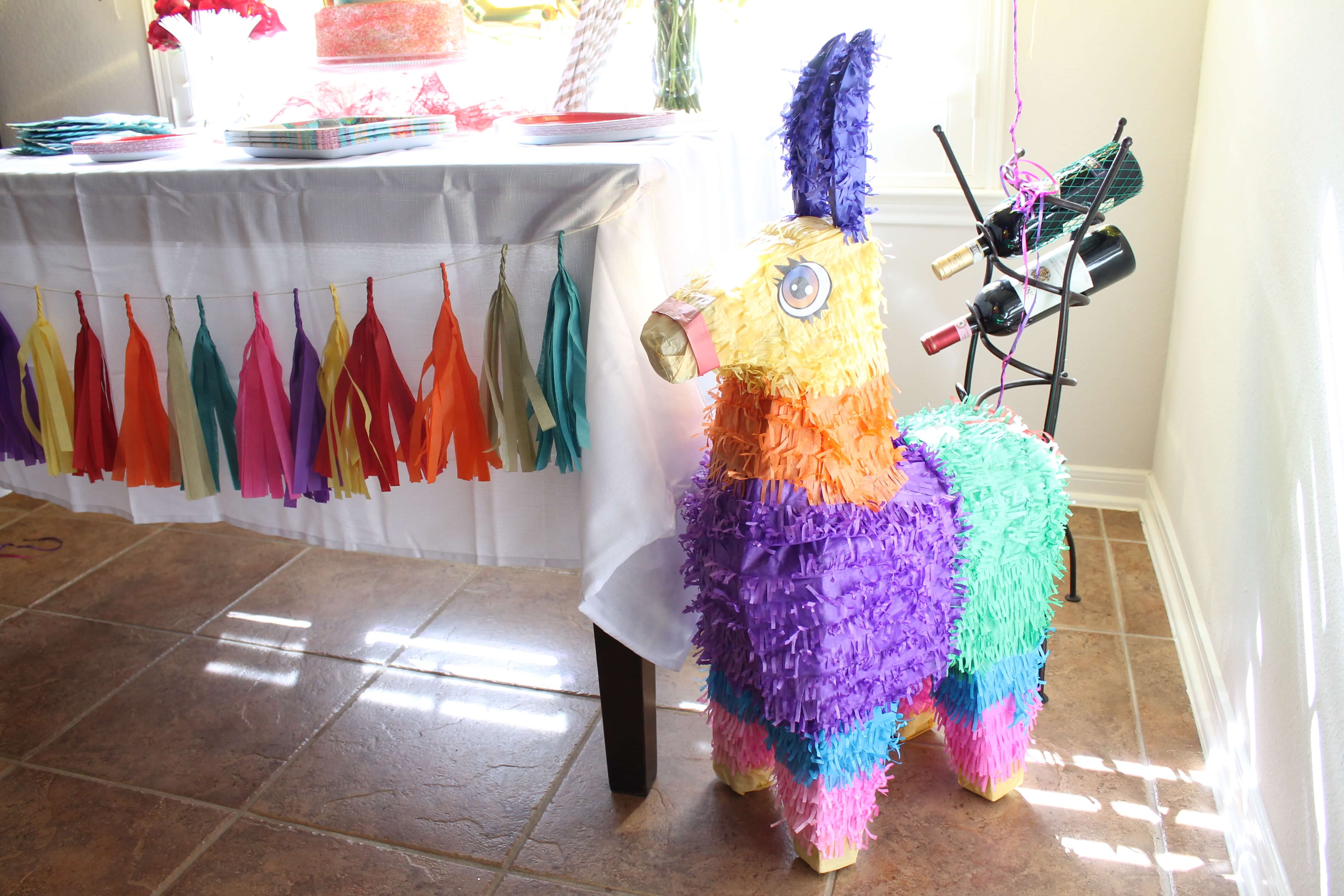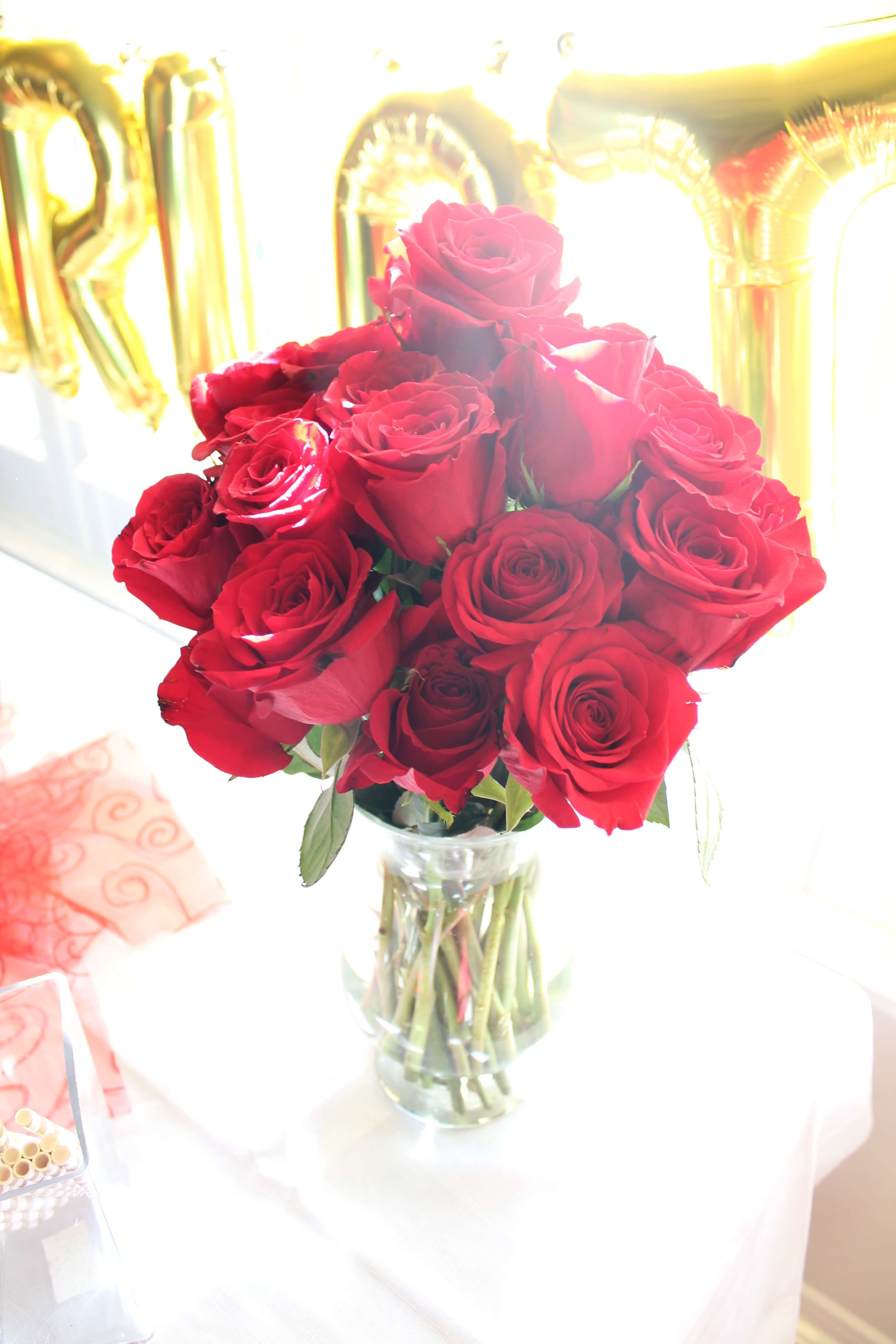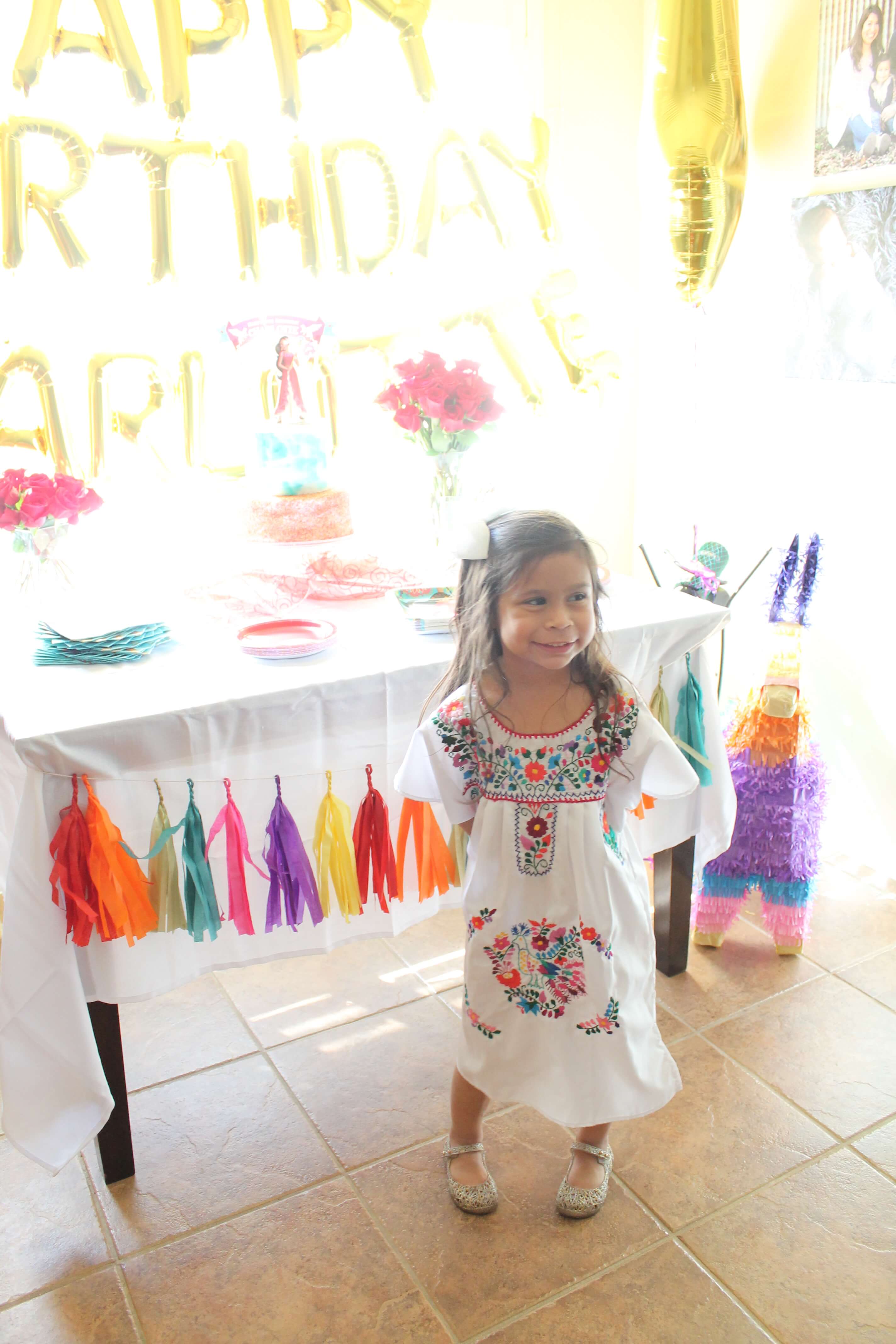 I mean, it couldn't have gotten much cuter than that.
Party Details
The tassel garland, birthday balloons, number 4 balloon, and big confetti balloon were all provided by Magnolia Bloom Boutique. I am so in love with Tiffany's shop, and I will most definitely be shopping here as long as she is around rocking the party decor business.
The absolutely fabulous cake topper was also gifted to us from So Pretty in Color. I found this shop via Pinterest, and when I did, it was hard for me to stick to the Elena of Avalor theme. Her Daniel Tiger, unicorn, and Kate Spade inspired themed decor are beautiful and so fun! I'll be shopping here for Colin's birthday come September.
And the cake? Oh, the lovely cake was made by one of my besties, Traci, who just opened a cake shop here in Houston called Sugar Crumbs Cakery. She started her cake shop after having to bake her own cakes due to her son's nut allergies. So you can rest assured that this cake is allergy-friendly. We went with a chocolate tier and vanilla tier filled with cookies and cream frosting. It was to die for! Traci is absolutely the best baker ever.
I then got a table cloth, plates, and cutlery from Party City. They had the best Elena of Avalor selection. For the pinata, I headed to HEB, our local grocery store for the fun added fiesta touch. Flowers were from Kroger that my hubby had given to us on Valentine's Day.
So there you go! A grand Elena of Avalor fiesta!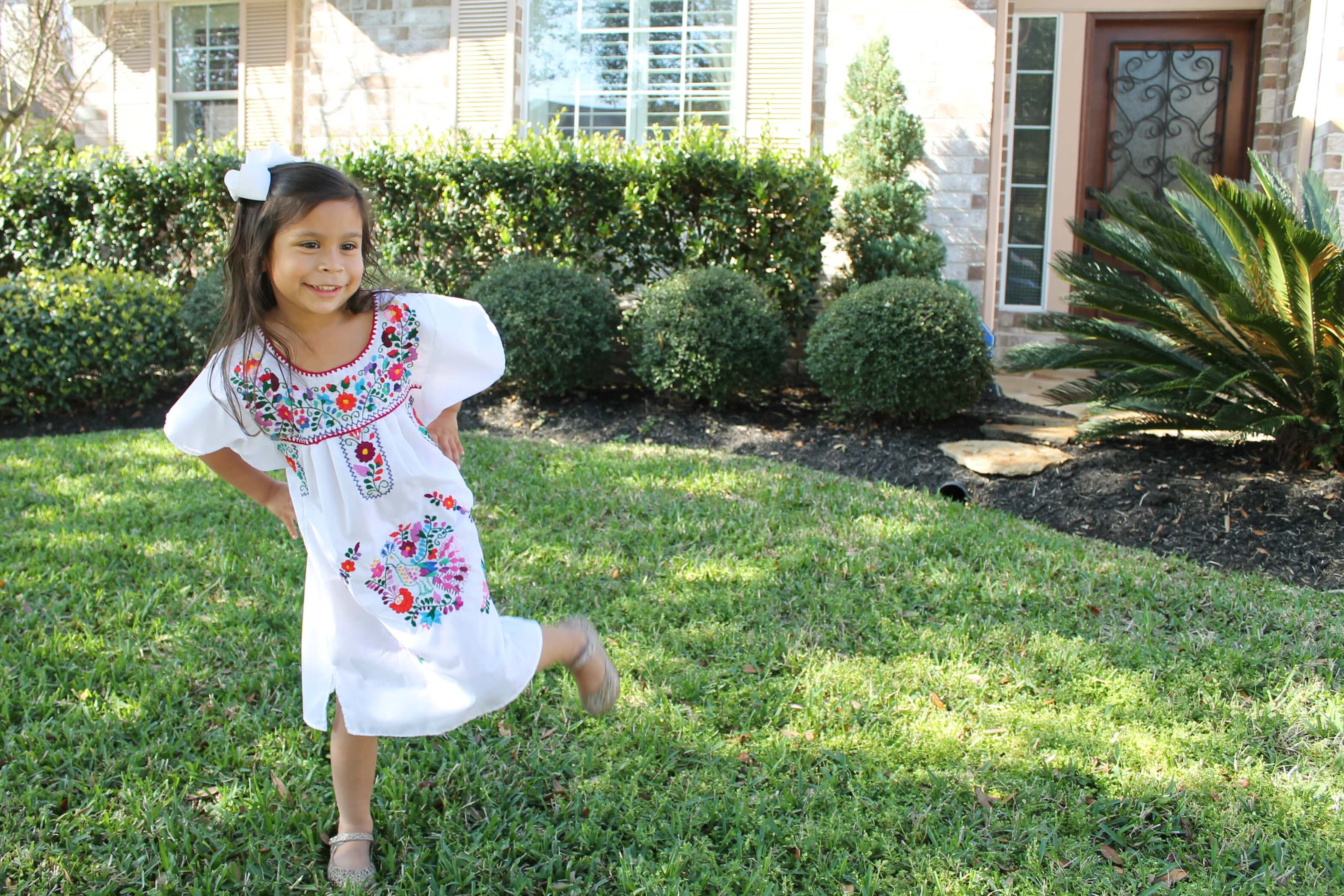 I had totally forgotten that Charlotte had this cute Mexican dress in her closet from Shop Sugar Bit (the brand of the dress is Allegra & Luca).  I had bought it last summer, but it was a tad big. It fits her now!
We had such a fun day with family.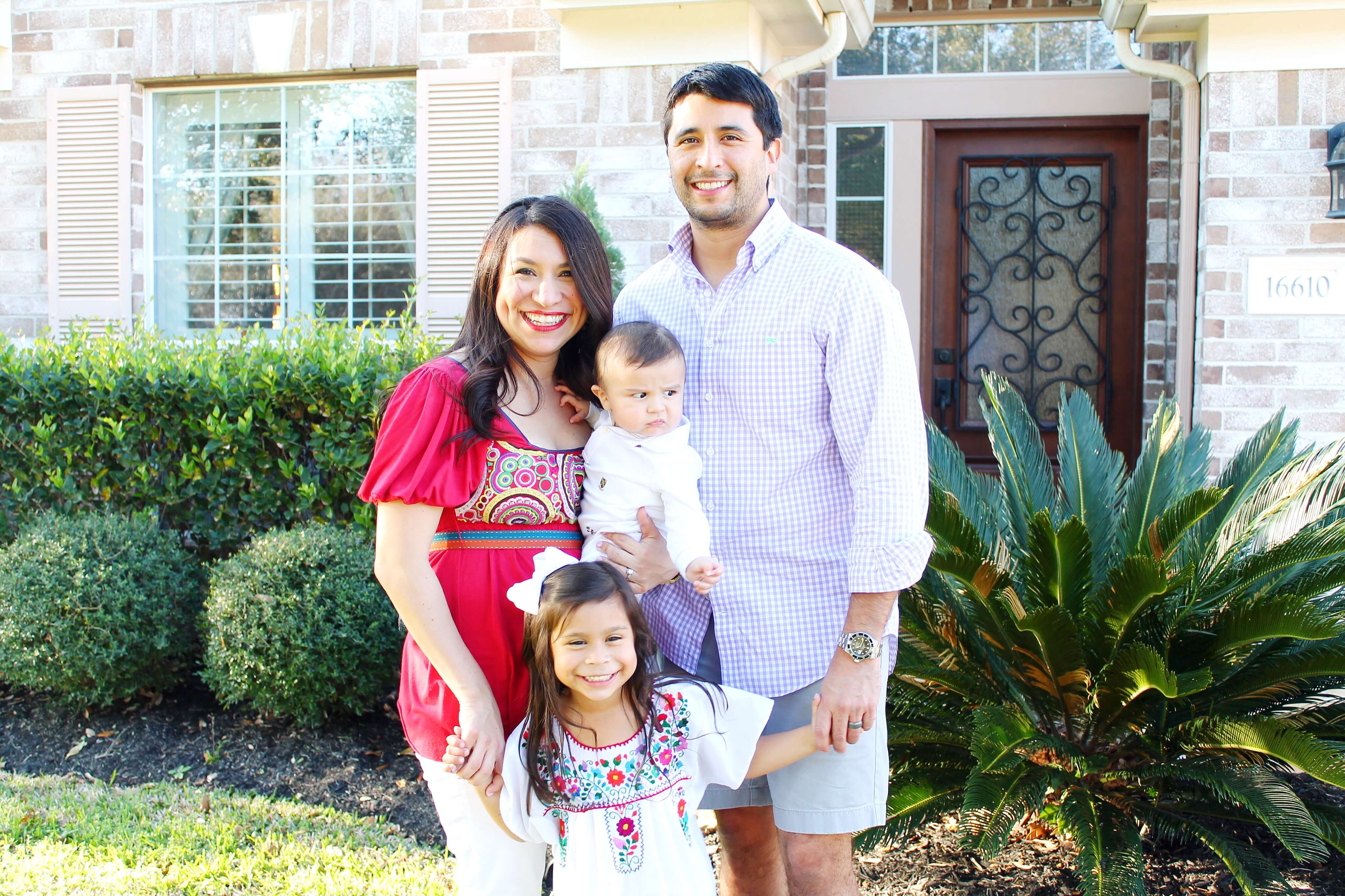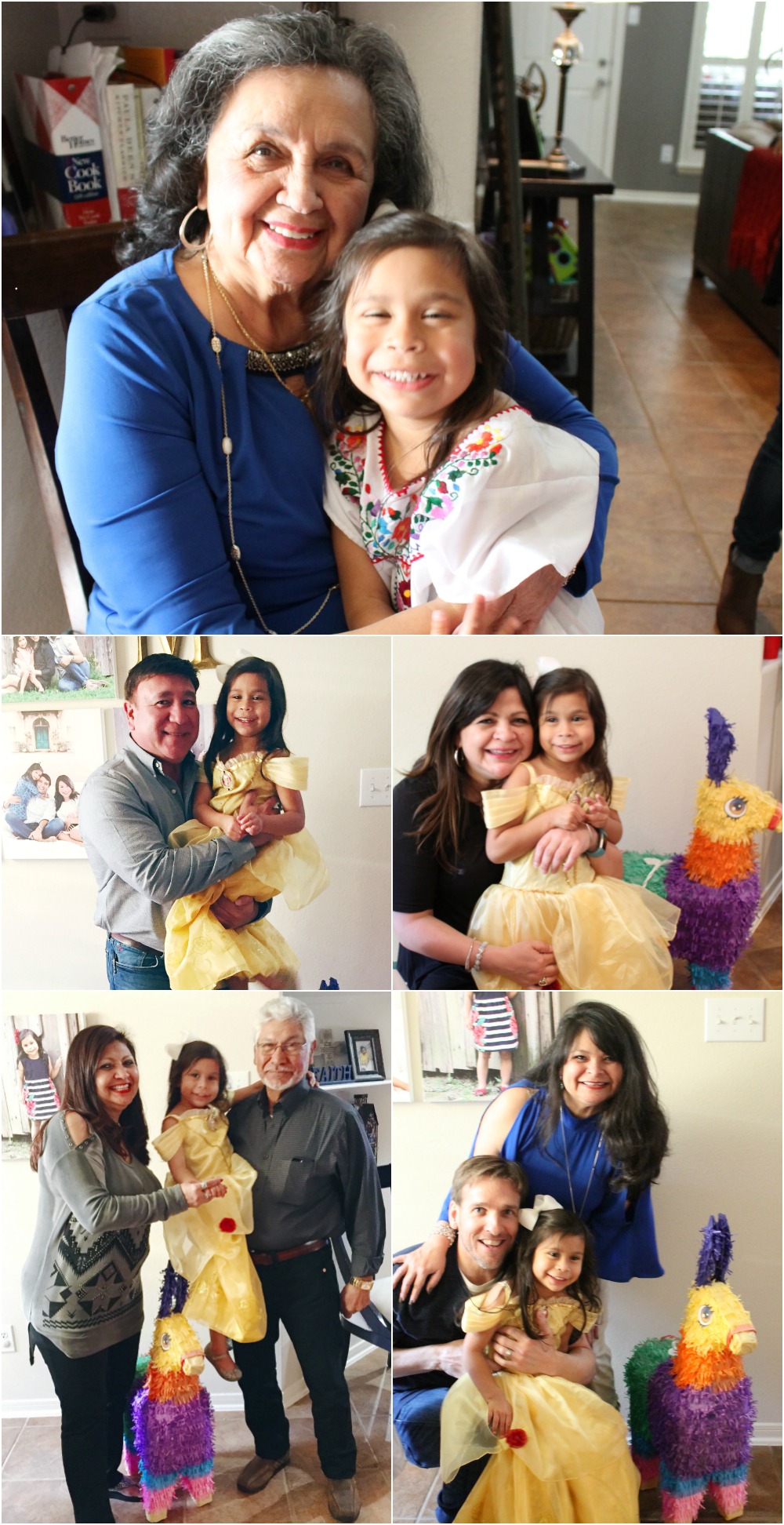 What's your little bit's birthday theme going to be this year?
We love birthdays so much in our family, and I can't wait to plan the next party, big or small.

Be blessed, friend!
---
Are we connected? Don't miss a thing!
Instagram | Facebook | Twitter | Pinterest | Bloglovin'