This post is sponsored by Carter's; however, all thoughts and opinions expressed are my own.
It's the most wonderful time of the year! Well, it is, isn't it? Although it technically still may be early November, there's a buzz in the air (or maybe it's the cool weather that has snuck in)! Christmas is on the brain, and I cannot wait for all of this year's holiday festivities, especially in all the fun holiday clothes.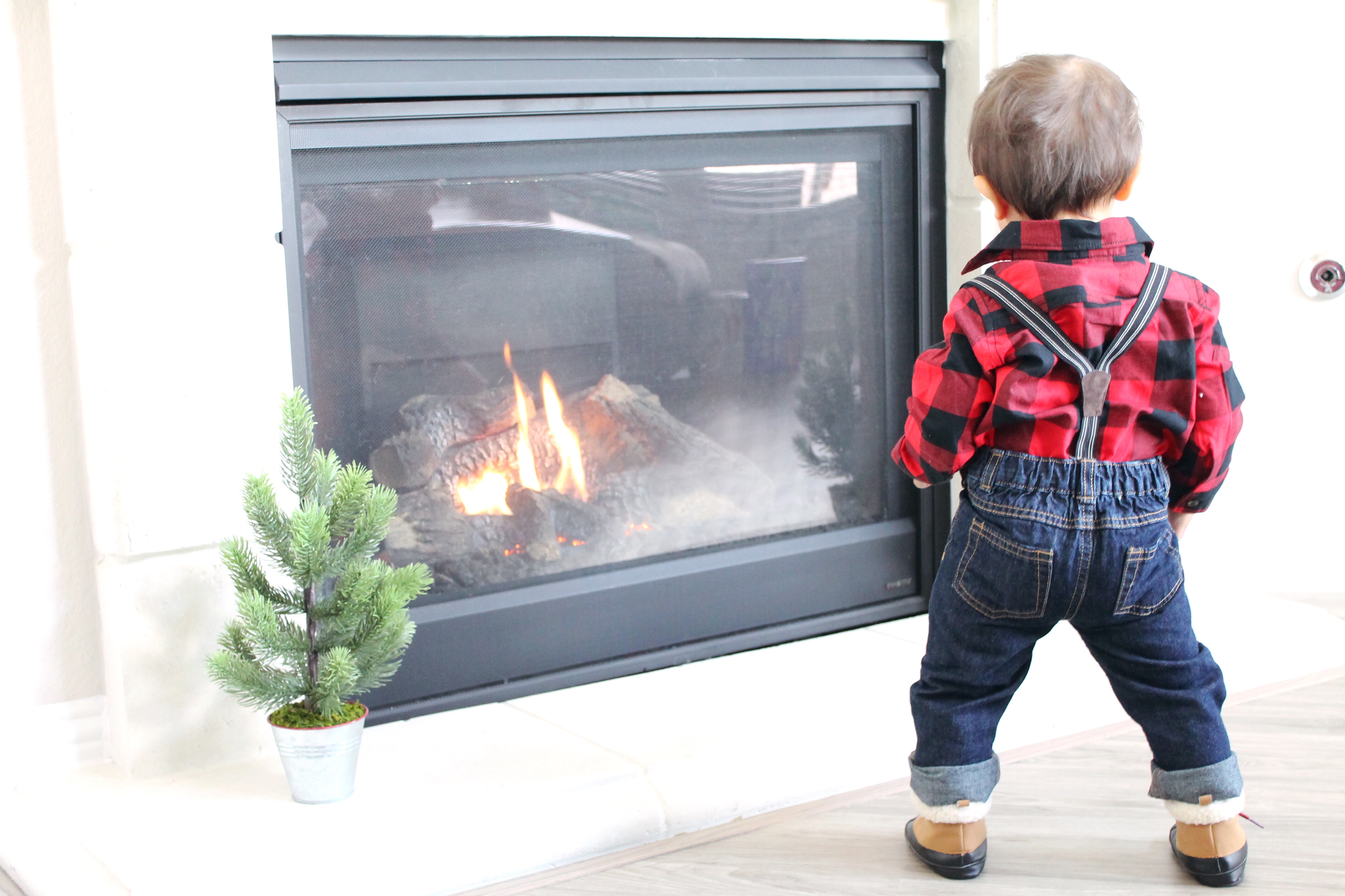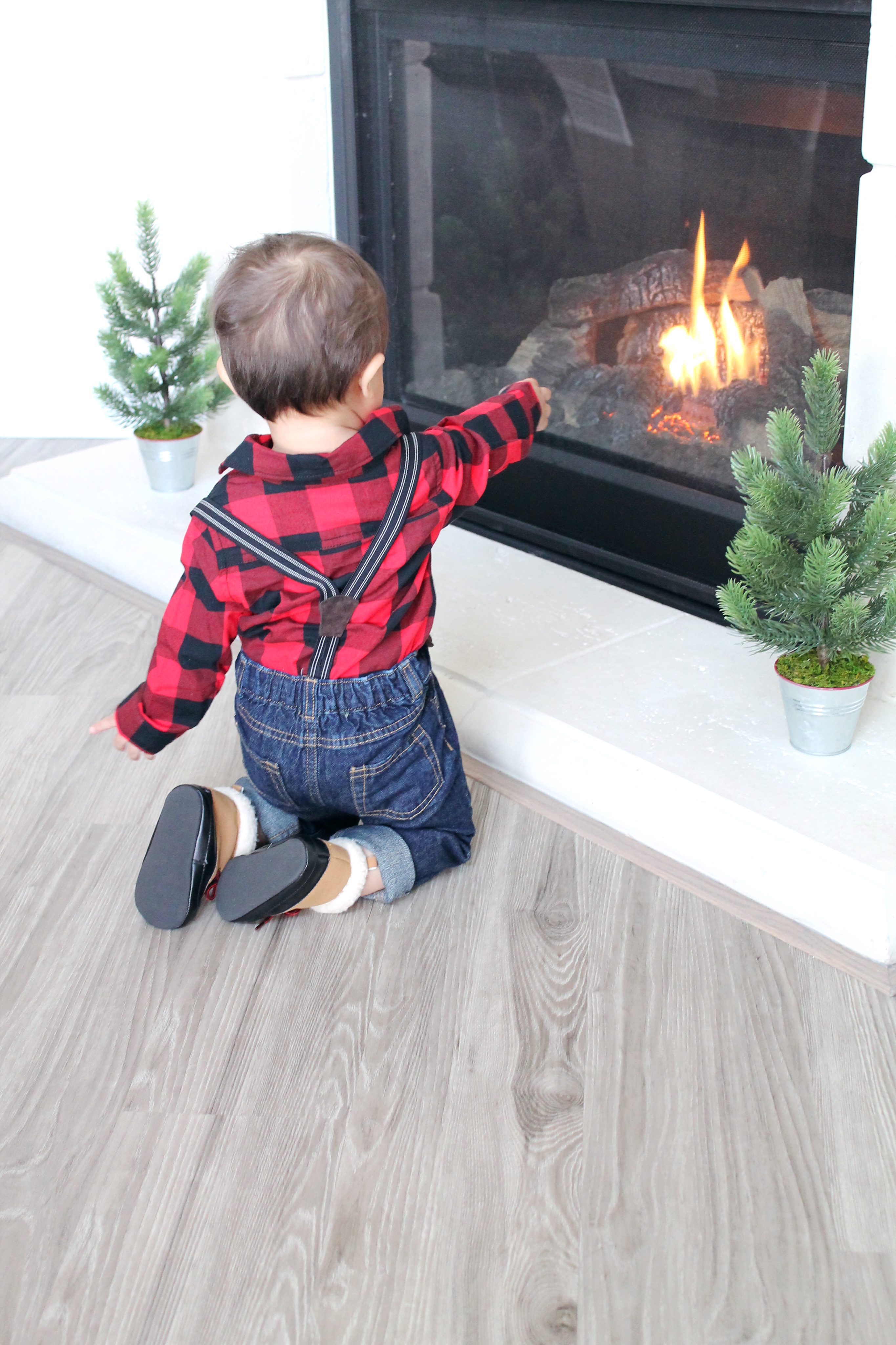 Colin's outfit // Colin's boots (found in stores, linking similar)
Last holiday season, I was in a bit of a slump (as I've talked about in great length here), but it's a new day over here, and I am singing all the Christmas tunes, literally.
Sometimes the holidays can be stressful, but here are some fun ways we can embrace the holidays with our littles:
Create Traditions
One of our favorite traditions during the holidays is making sugar cookies from scratch and sharing them with our friends and family. It is such a fun day of baking, and it's a tradition I can see being passed on for years to come. It was actually one of my husband's family traditions when he was growing up, and it's been fun to bake them with our own kids. Does your family have a tradition? Whether it be going to The Nutcracker ballet, driving around to see the Christmas lights, or singing Christmas carols while on a hay ride, pick anything and go for it. Your kids and yourself are sure to have a blast.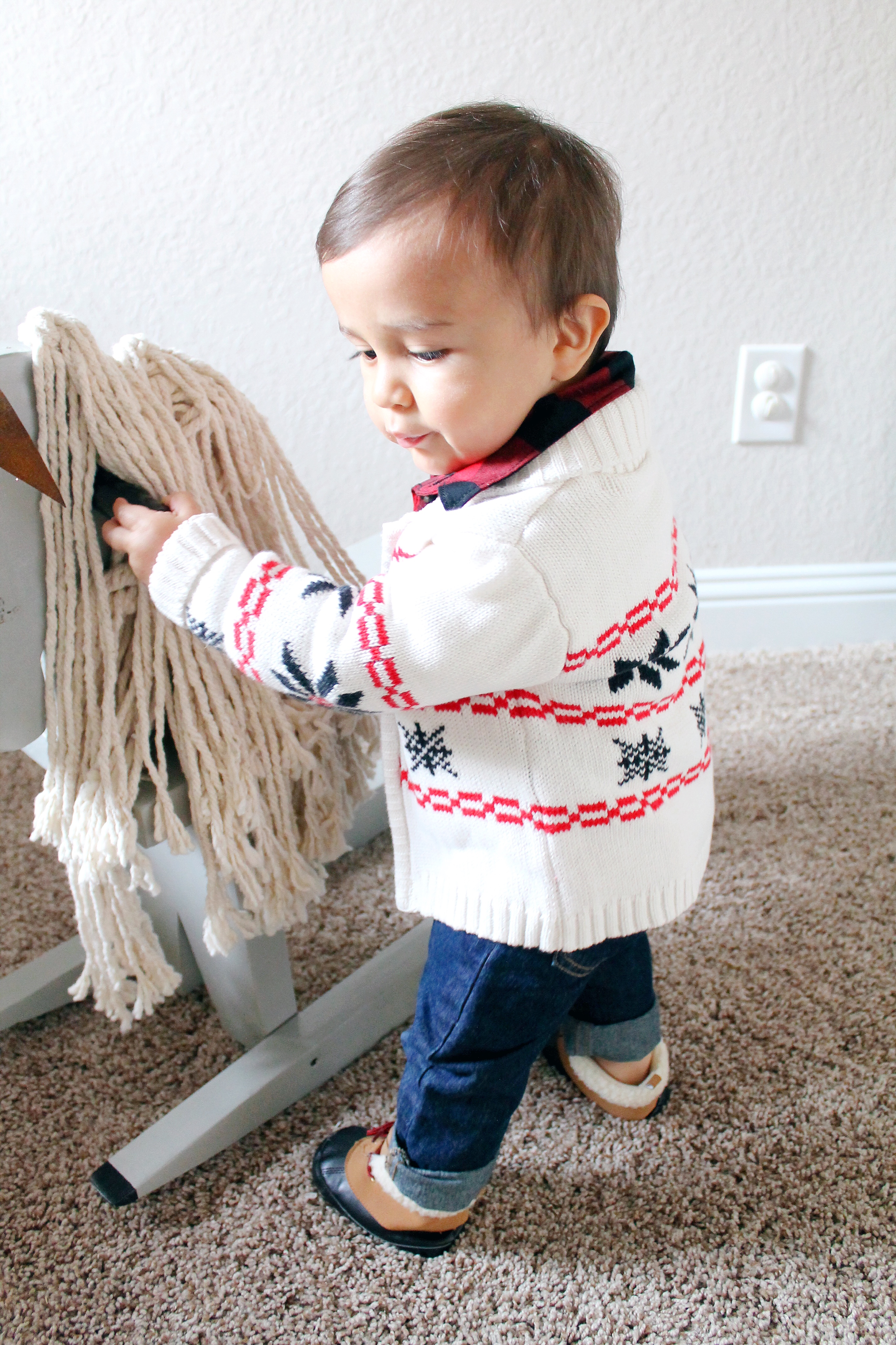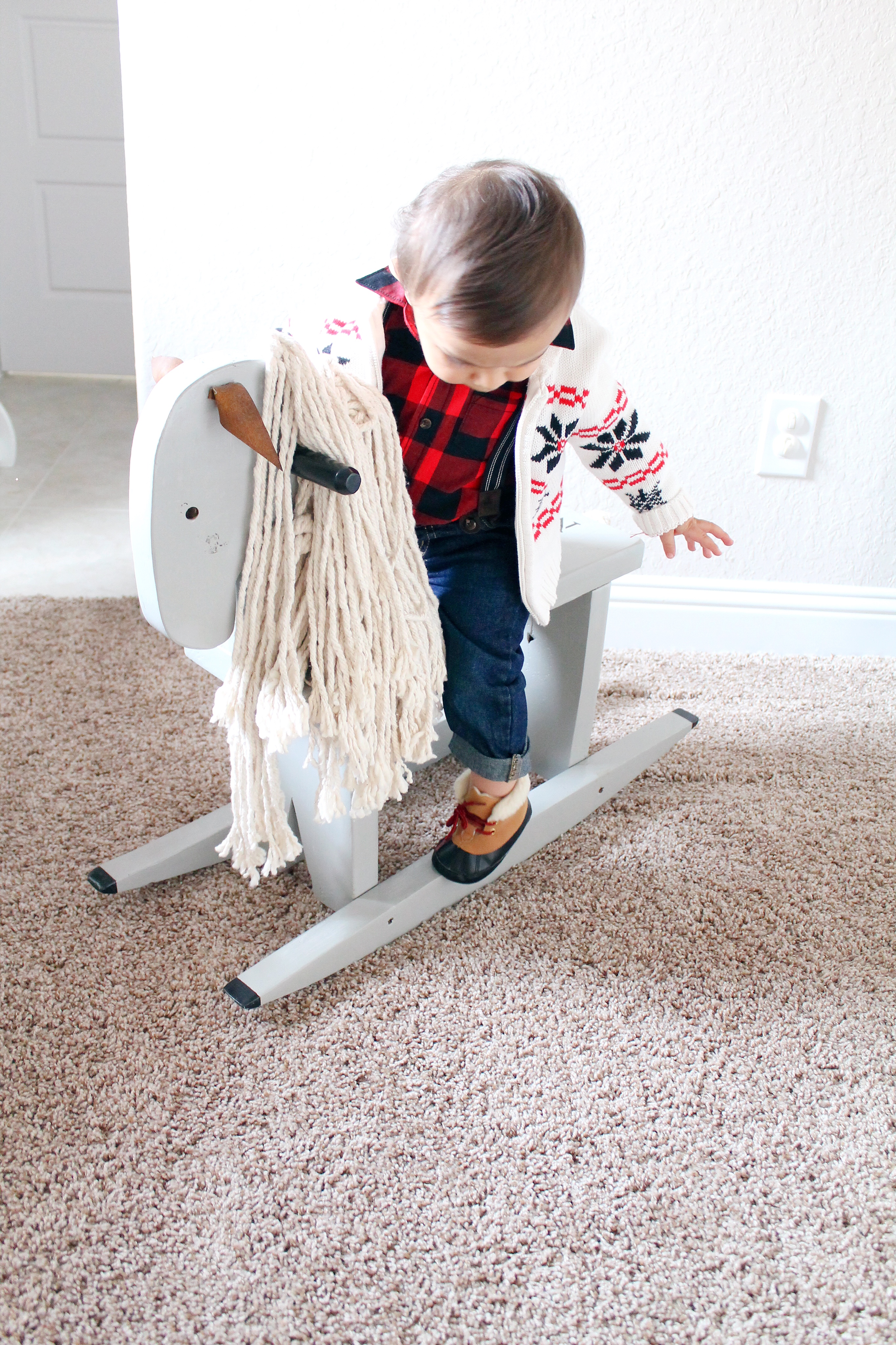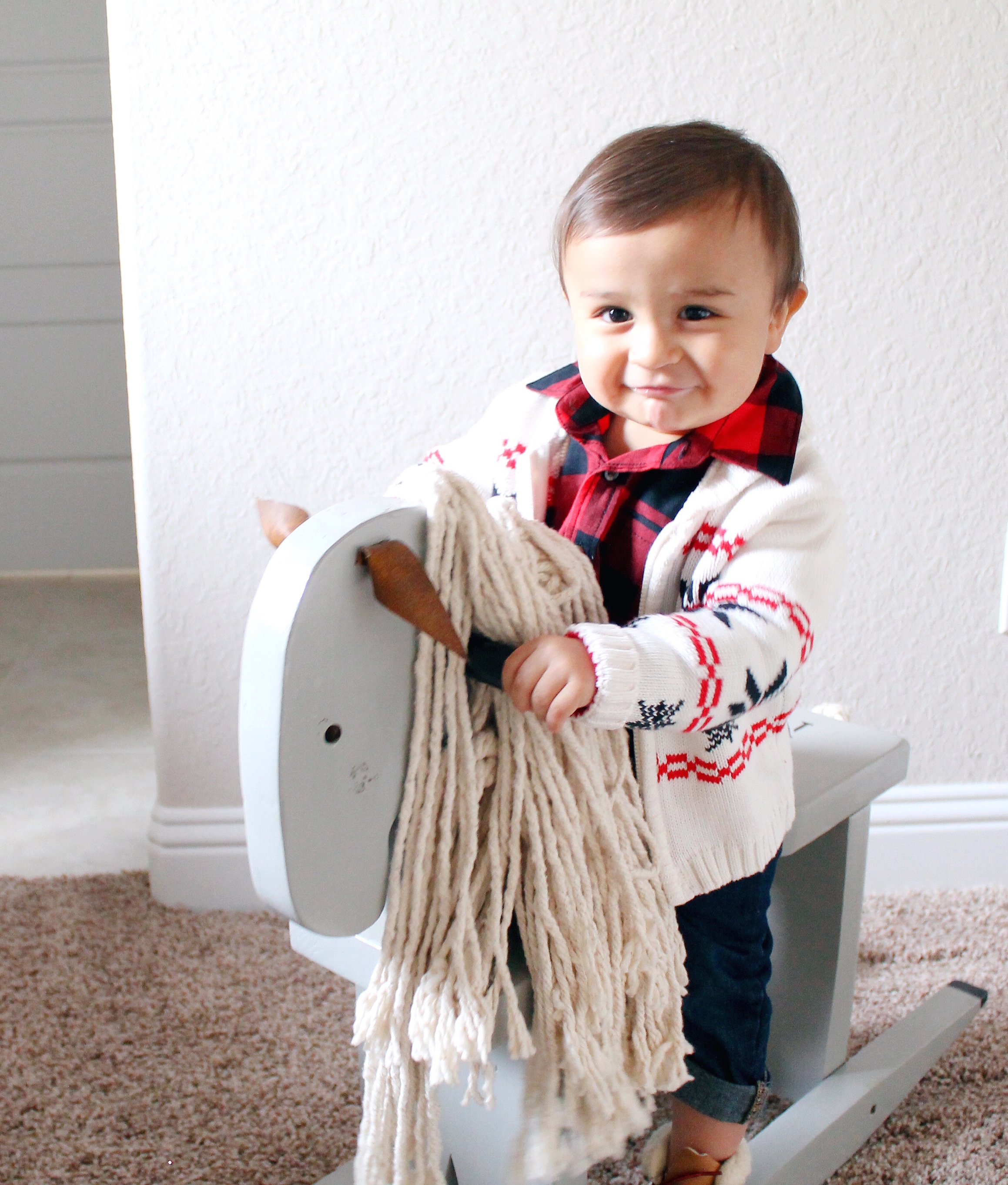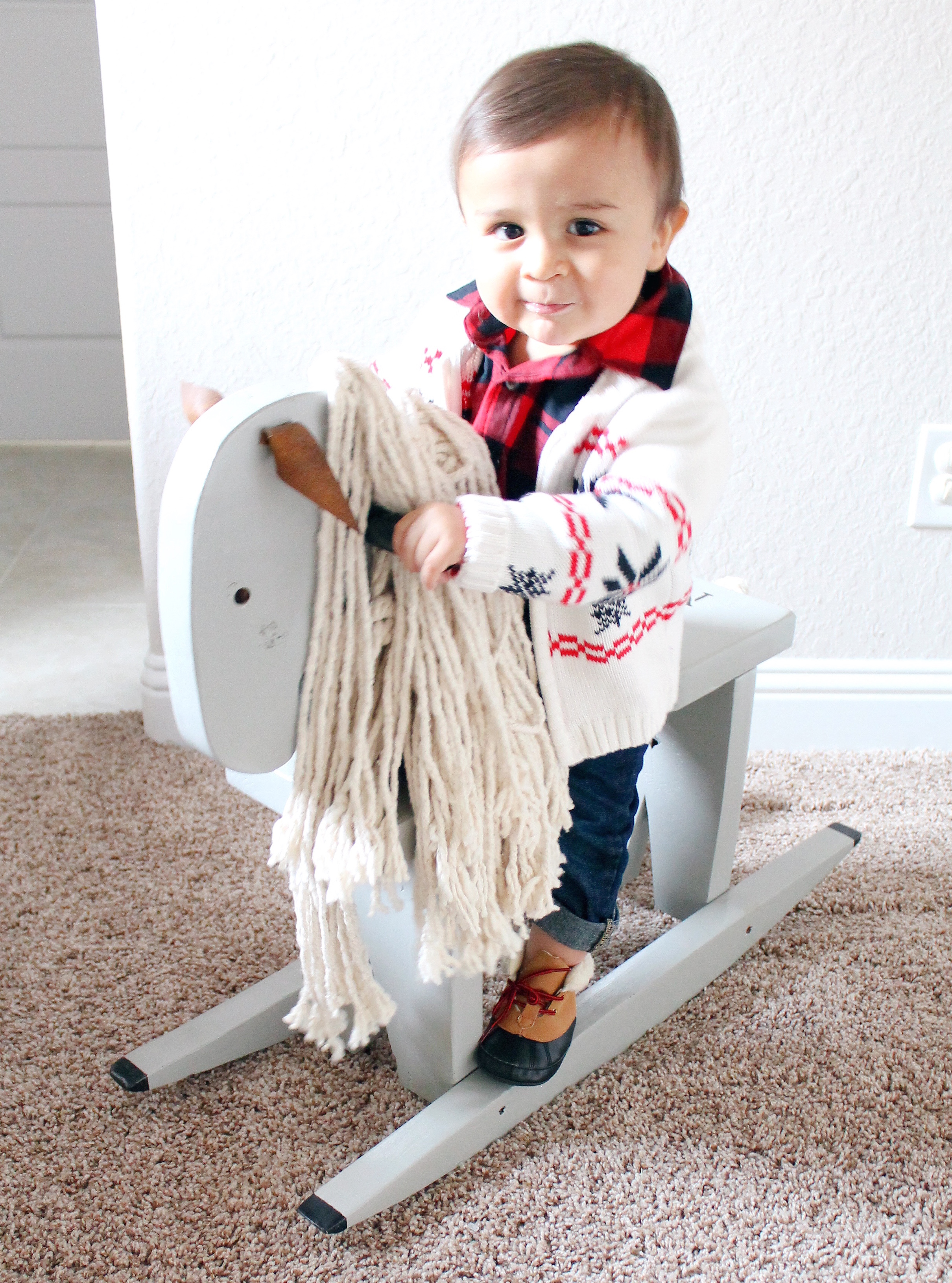 Create a Holiday Playlist
Lately, I've been loving listening to music with my kids. I know that may sound simple, but it's true! I shut off the TV, and we play, sing, and dance while listening to fun tunes. It puts all of us in a good mood, and it's quality time well spent.
Here is my favorite holiday playlist I created. I just added some new music I'm loving this year as well.
Watch All the Christmas Movies & Read All the Christmas Books
Who else loves Home Alone? Christmas Vacation? All the classics never get old. Pick a movie a week and mandate a certain day of the week as movie night in your house all while wearing your holiday pajamas.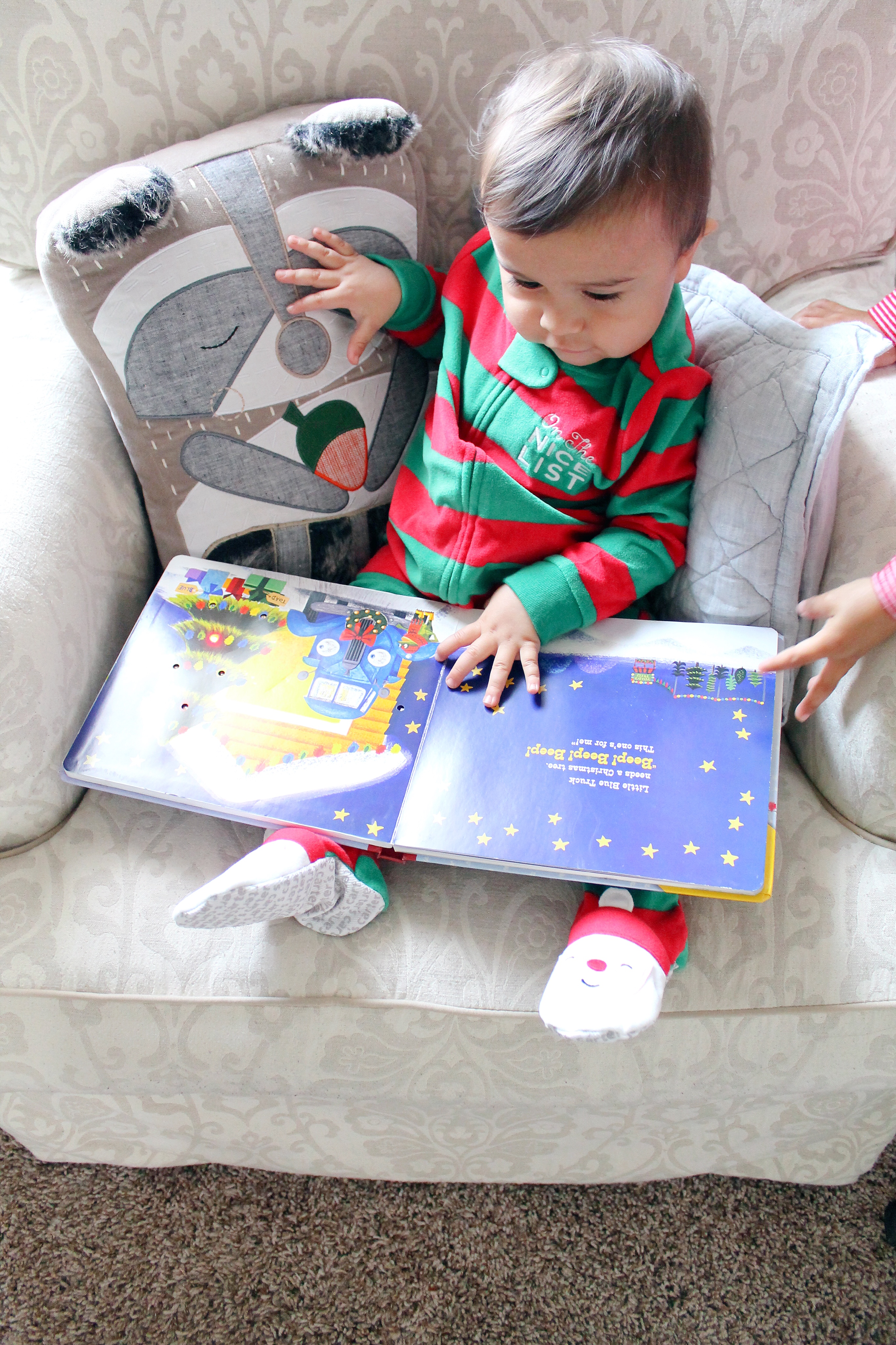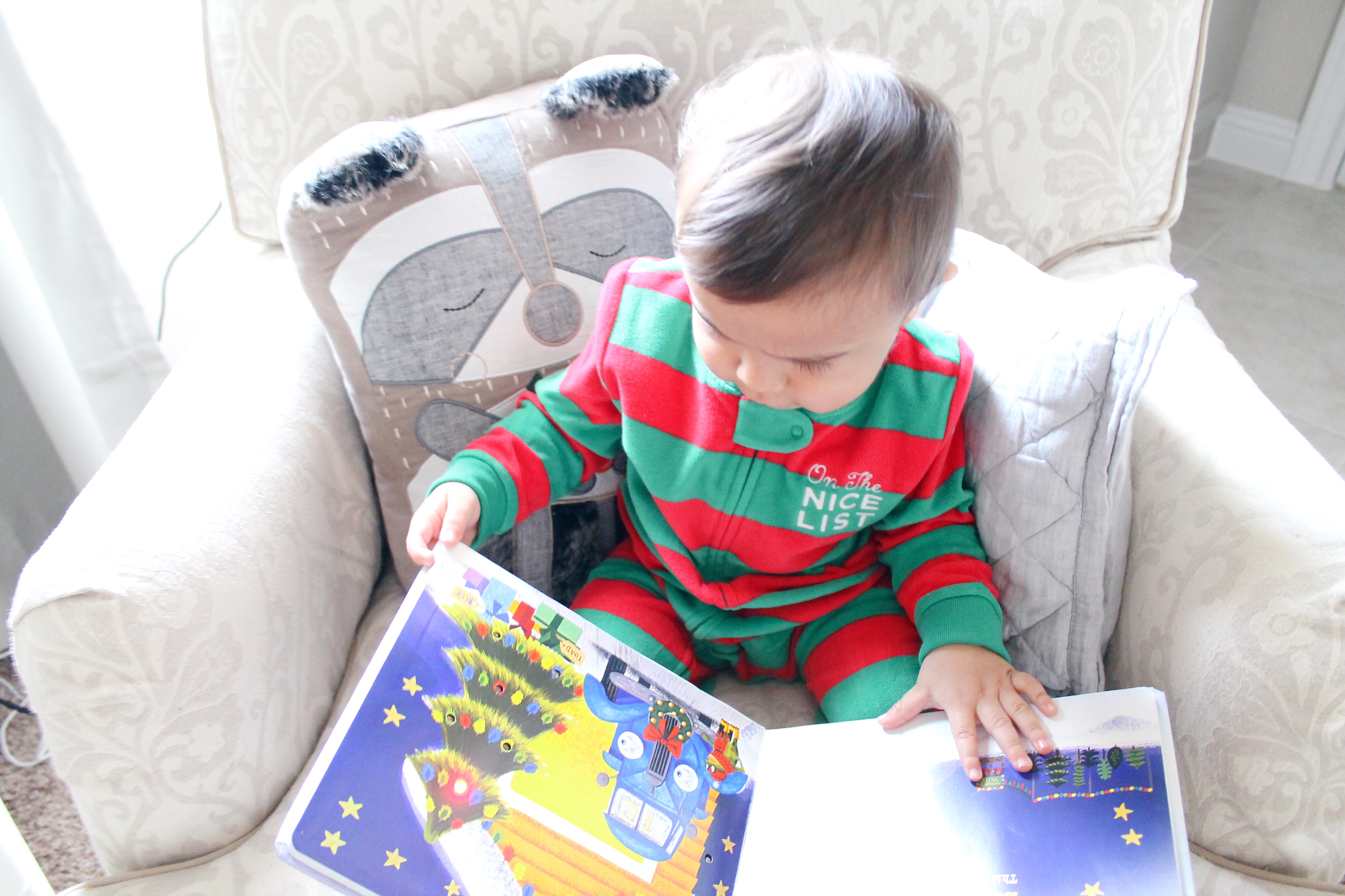 Here's a list of my favorite holiday movies. What's yours?
And for the babies, read them all of your favorite holiday books. Colin is loving all of the bright colors and fun noises I make while reading to him. Here's my list of favorite Christmas children books.
Do Christmas Shopping Early
We are almost half way done with our shopping, and I am stoked. There's nothing worse than shopping last minute, stressing out to the max, hoping and praying your package makes it to your doorstep on time. I've been in that situation one too many times. This year, we made our budget early, have been scouring the best sales, and ordering things as we can. This way, it won't be such a shocker to the wallet, and we can actually enjoy the season instead of worrying about gifts.
Wear All the Festive Clothes
The holidays are filled with fun memories sure to last a lifetime. Can you remember that pretty, frilly dress you wore on Christmas Eve when you were little girl or how about that picture your mom made you take with Santa, dressed to the nines with the biggest bow ever? No, just me? 
Whether you're keeping your kids cozy in play clothes, watching holiday movies in cute PJs, dressing to impress for a special event, or finding a family portrait-worthy outfit, my favorite place to shop for holiday styles for my littles is Carter's. They have a ton of styles and prints, and my favorite things about them is that they're affordable, comfortable, and stylish, too! They always have the best quality pieces at super great prices, and you just can't beat that.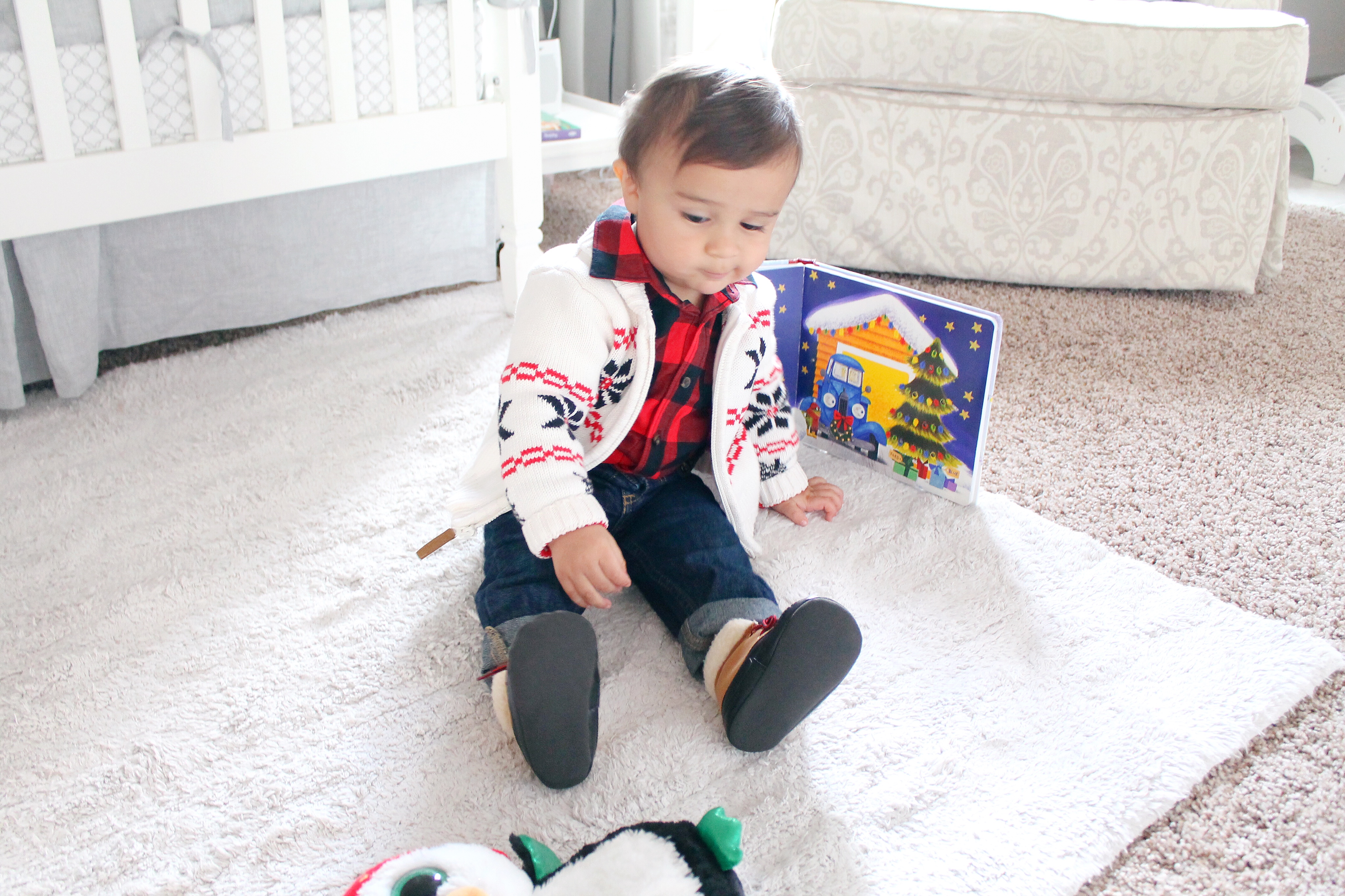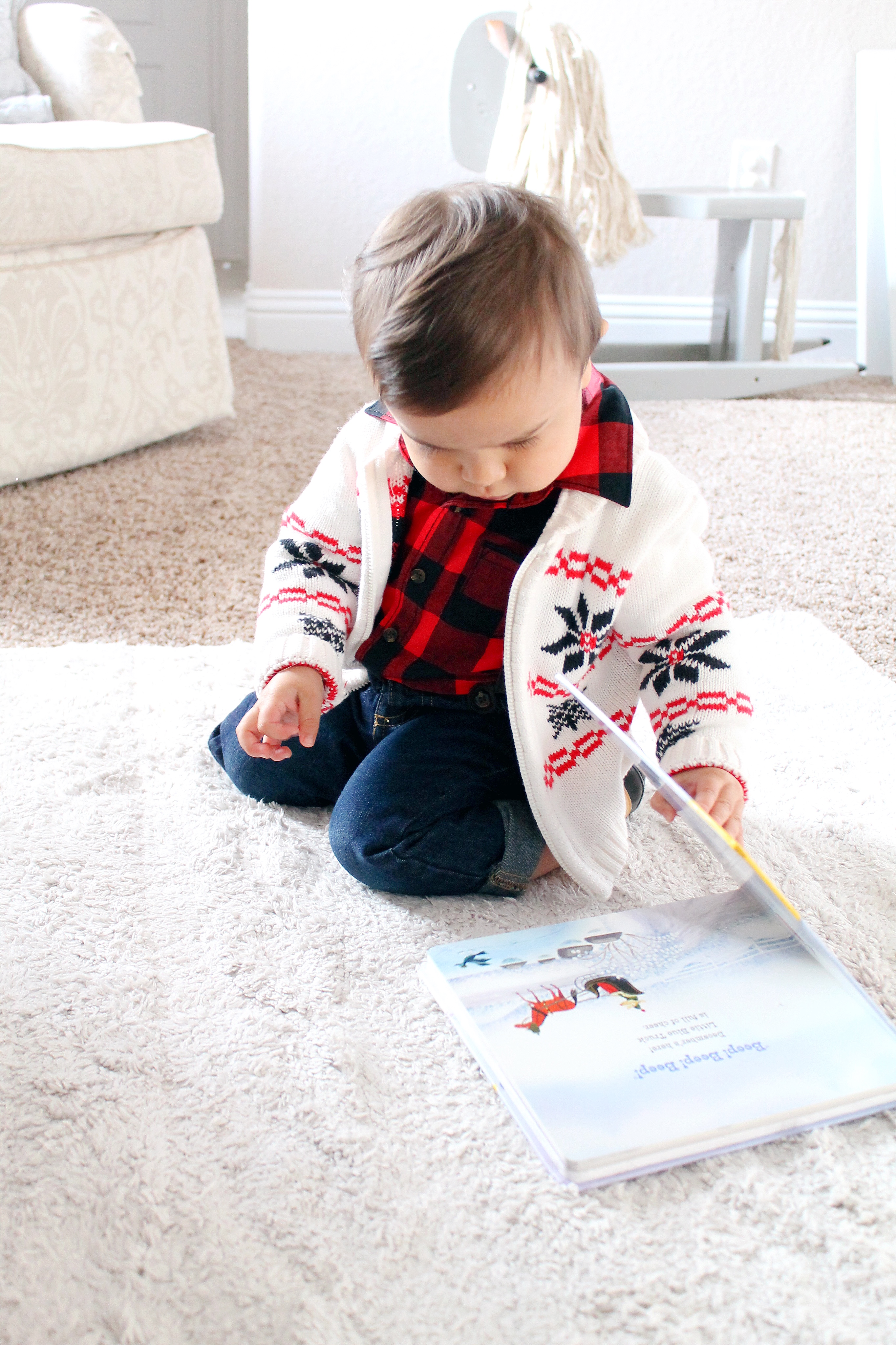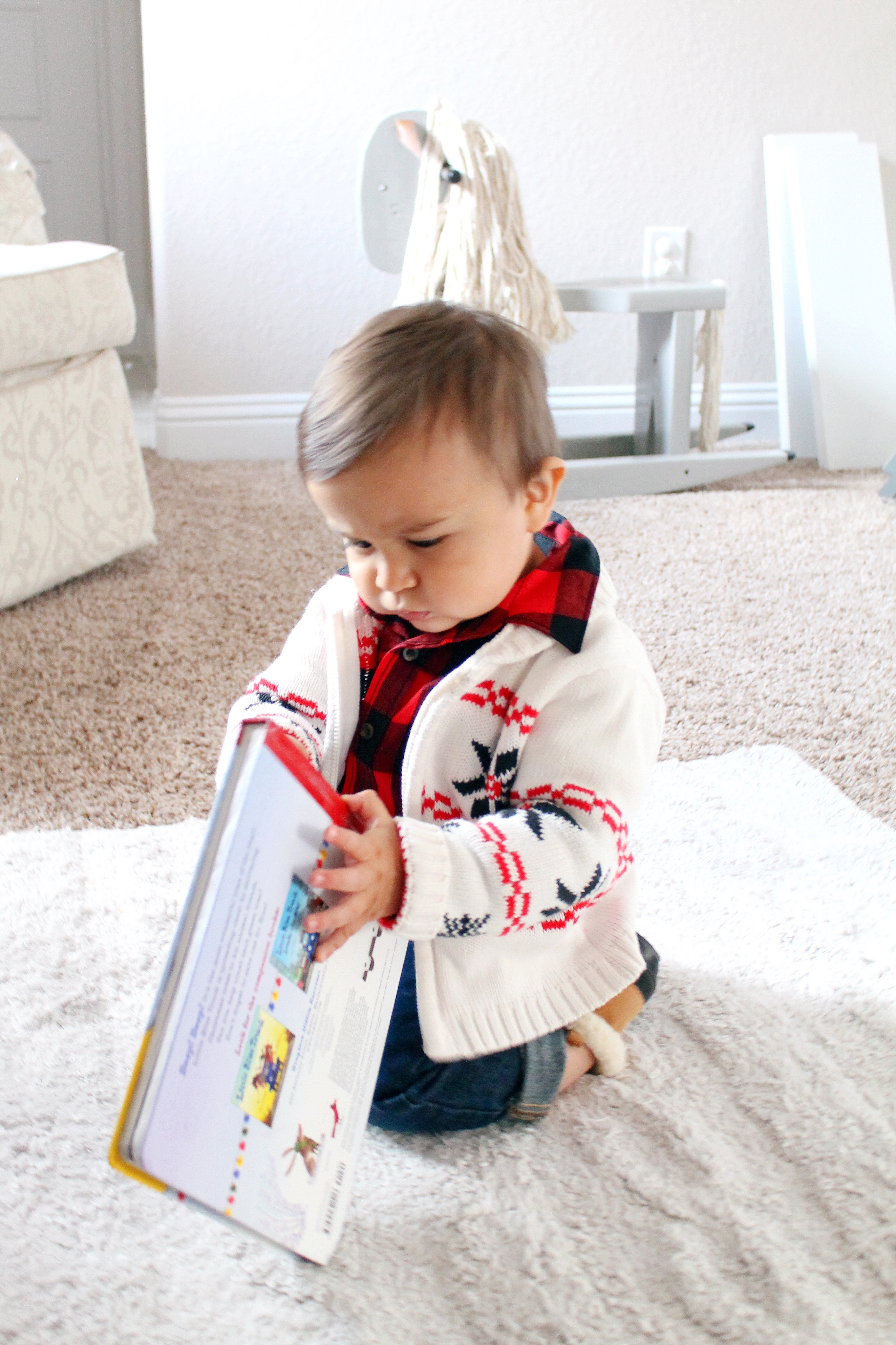 Here's the lowdown on their holiday specials:
This year, Carter's will have amazing Black Friday deals starting November 17 (my birthday).
Carter's and OshKosh B'gosh are giving away over $700,000 in Dash Cash to the first 100 people to visit their local Carter's or OshKosh B'gosh store for the Dash In to Win Sweepstakes. How fun does that sound?

The sweepstakes will be held on Black Friday (11/23 or 11/24 – depending on when the store opens after Thanksgiving). Check out www.carters.com/stores to confirm what date the sweepstakes will be held at your nearest location. Plus, you will receive a gift from Shutterfly on your $40+ purchase that day. Visit carters.com/dashintowin for official rules.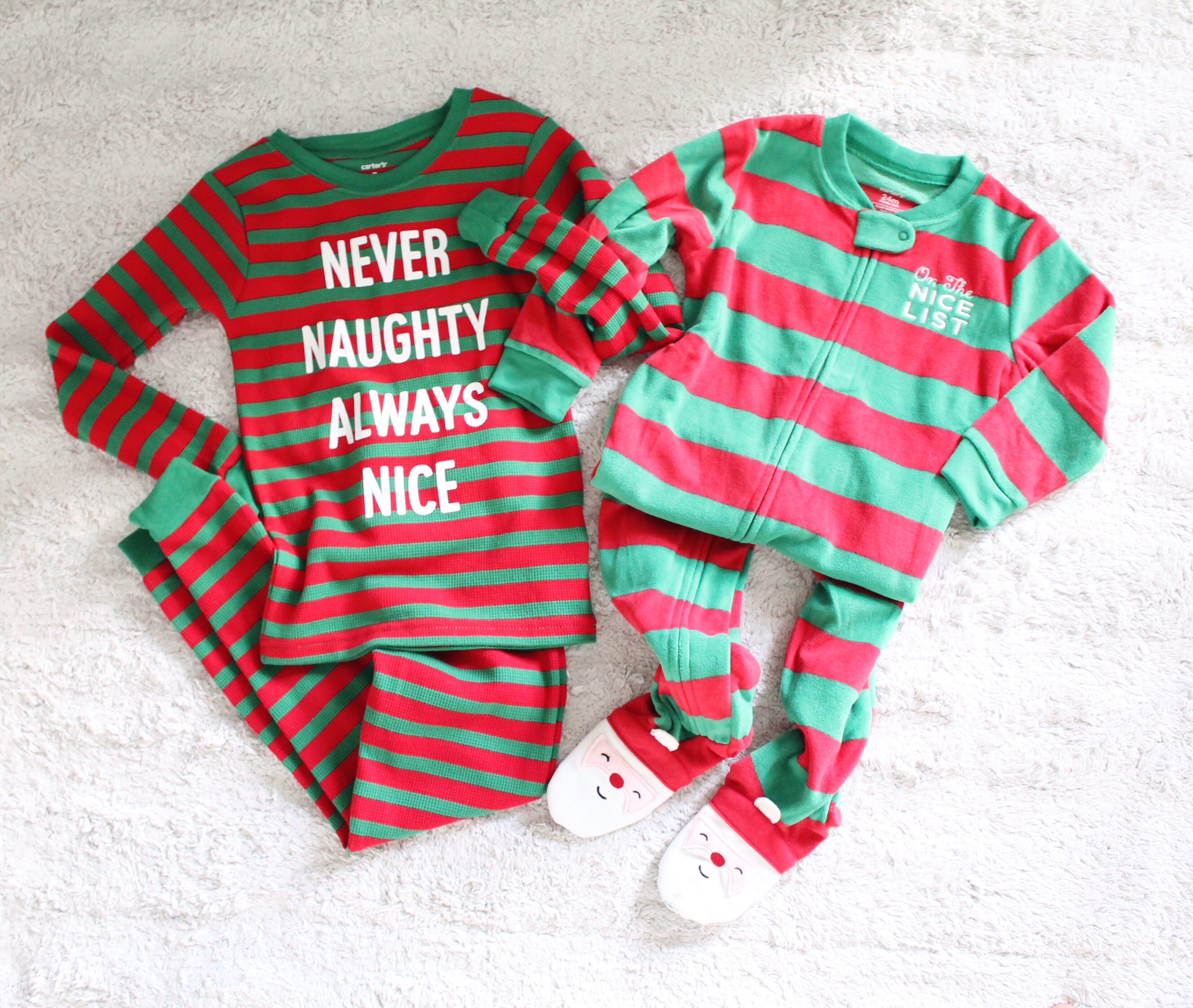 And quite possibly my favorite thing that Carter's is doing this season is the Pajama Program! Carter's believes that every child deserves a good night so they are partnering with Pajama Program, an organization that provides children new pajamas from November 1st – December 31st. Customers can help by donating a pair of new pajamas in store or make a monetary donation at check out (in store or online). Carter's will match up to 100,000 pairs of pajamas. Your local community benefits directly from your support, and giving back is truly what the holiday season is all about. 
And last but not least…
Take 20% off your purchase of $40 or more in store or online through 12/31/17. Some exclusions apply: www.carters.com/couponpolicy.
In-Store code: 070716
Online Code: CART4198
Happy holiday season!