Disclosure: Thank you to Evenflo for kindly sponsoring this post. All opinions are 100% honest & completely my own.
You know how I love finding new amazing baby products? Well, you're in for a treat today! With spring in full effect over here, we are spending way more time outdoors, and we were in desperate need of an affordable stroller for two. The double strollers are great, but most are super expensive and super bulky. I wanted something a little on the smaller scale and something less than $200. Evenflo has always been one of my favorite baby brands, but I had no clue they made strollers until recently. Enter the Evenflo Sibby Travel System.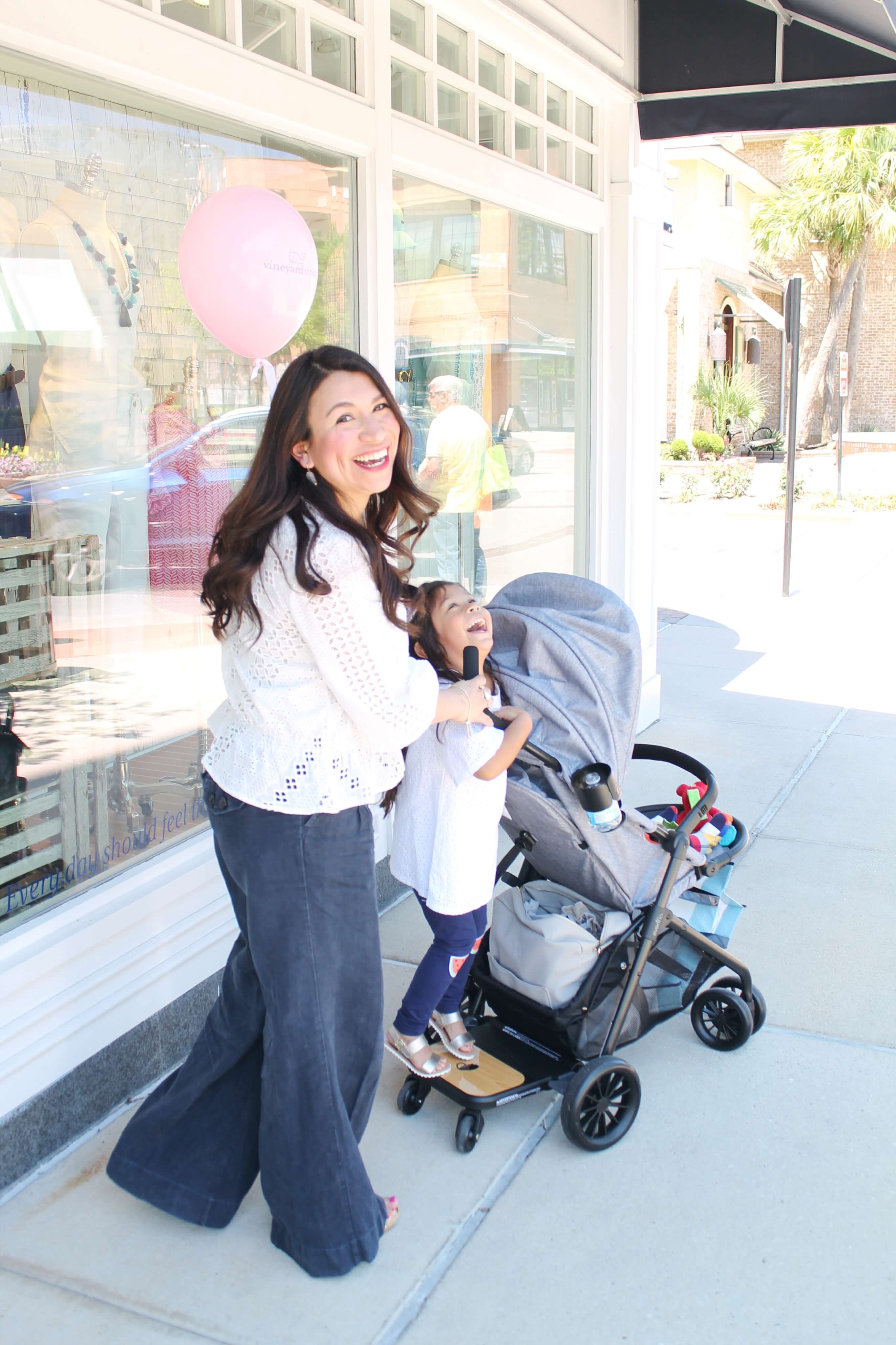 People, this stroller is amazing! When it arrived, the assembly was extremely simple. It comes with the stroller, the LiteMax baby car seat, a car seat base for the car, and a ride-along board. But wait, there's more! There's also a cup holder! You know you're a mom when you get excited about a cup holder being an included accessory. The bottom storage compartment is also huge and can easily hold your diaper bag and shopping bags.
The other day, we had some errands to run at the mall and some shops, and Charlotte had a blast riding along with Colin. She's big enough to walk on her own, but this stroller helped me keep her close to me at all times because she thinks the ride-along board is the coolest thing ever.
Since Colin is seven months old, he's still small enough to be toted around in his car seat, but I wanted him to try sitting in the stroller for the first time. He had a blast being able to see everything. It's like a whole new world once your baby crosses the milestone of being strong enough to sit up on his or her own. The seat can recline and be adjusted, which is a huge plus.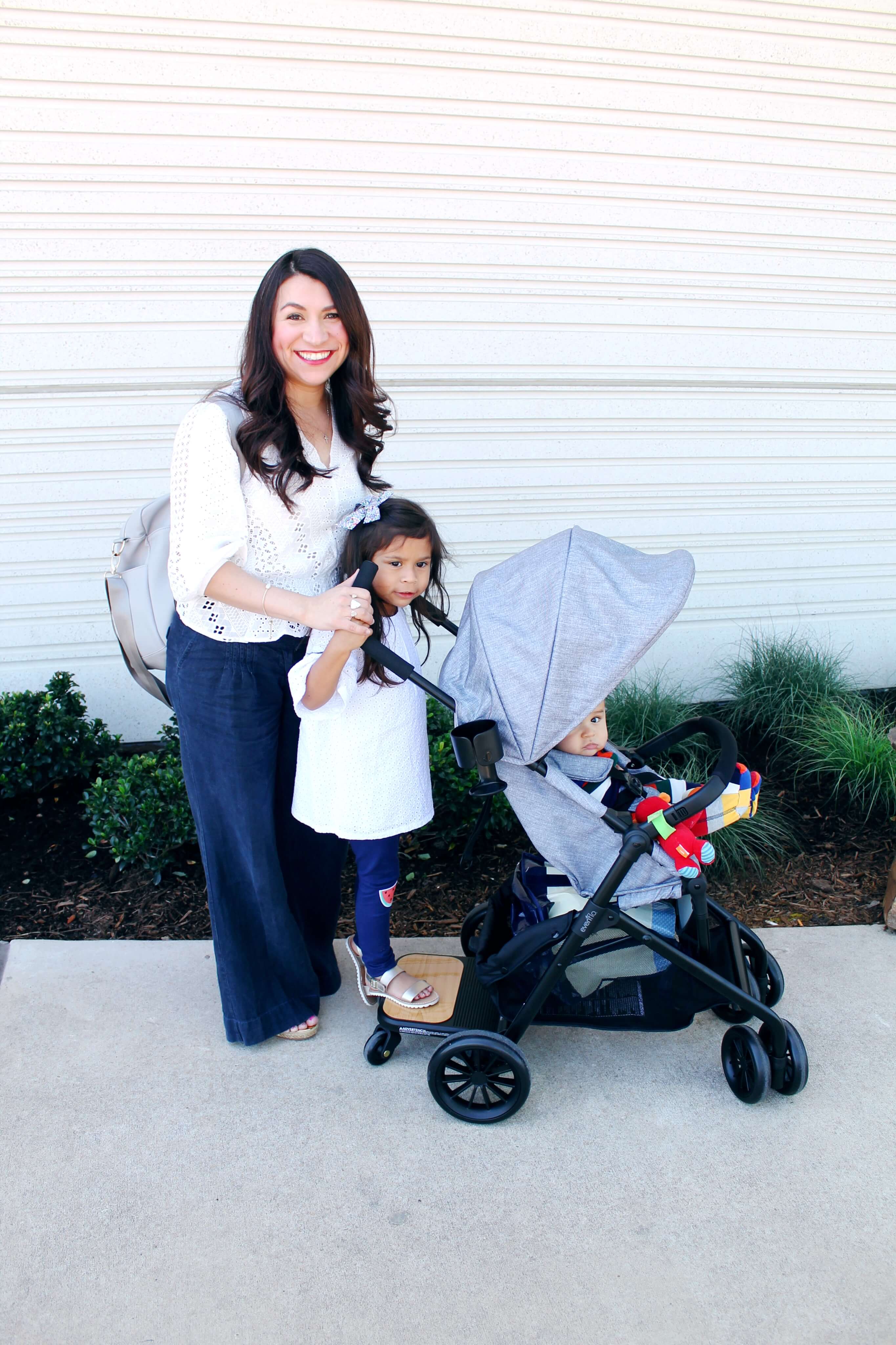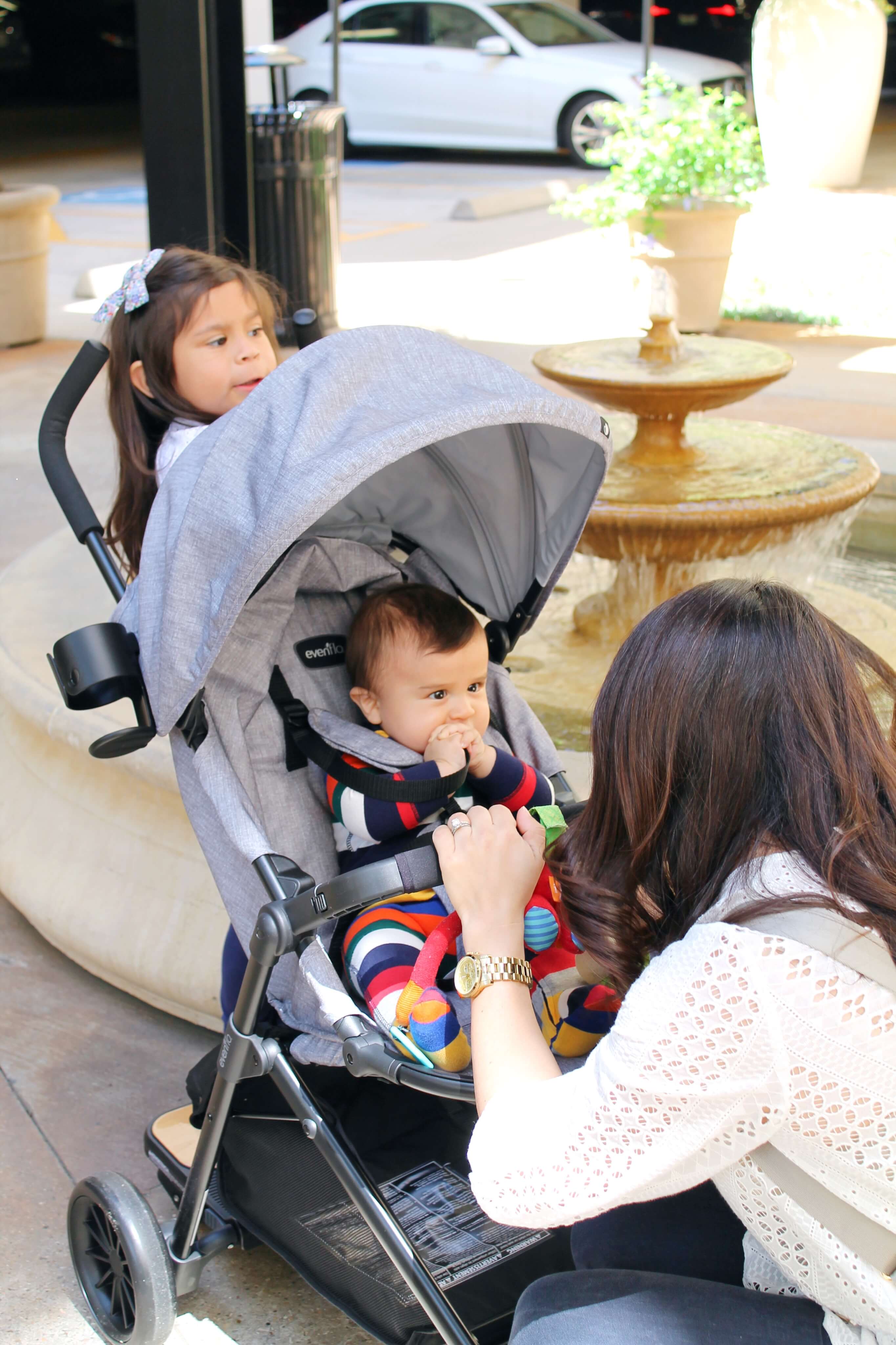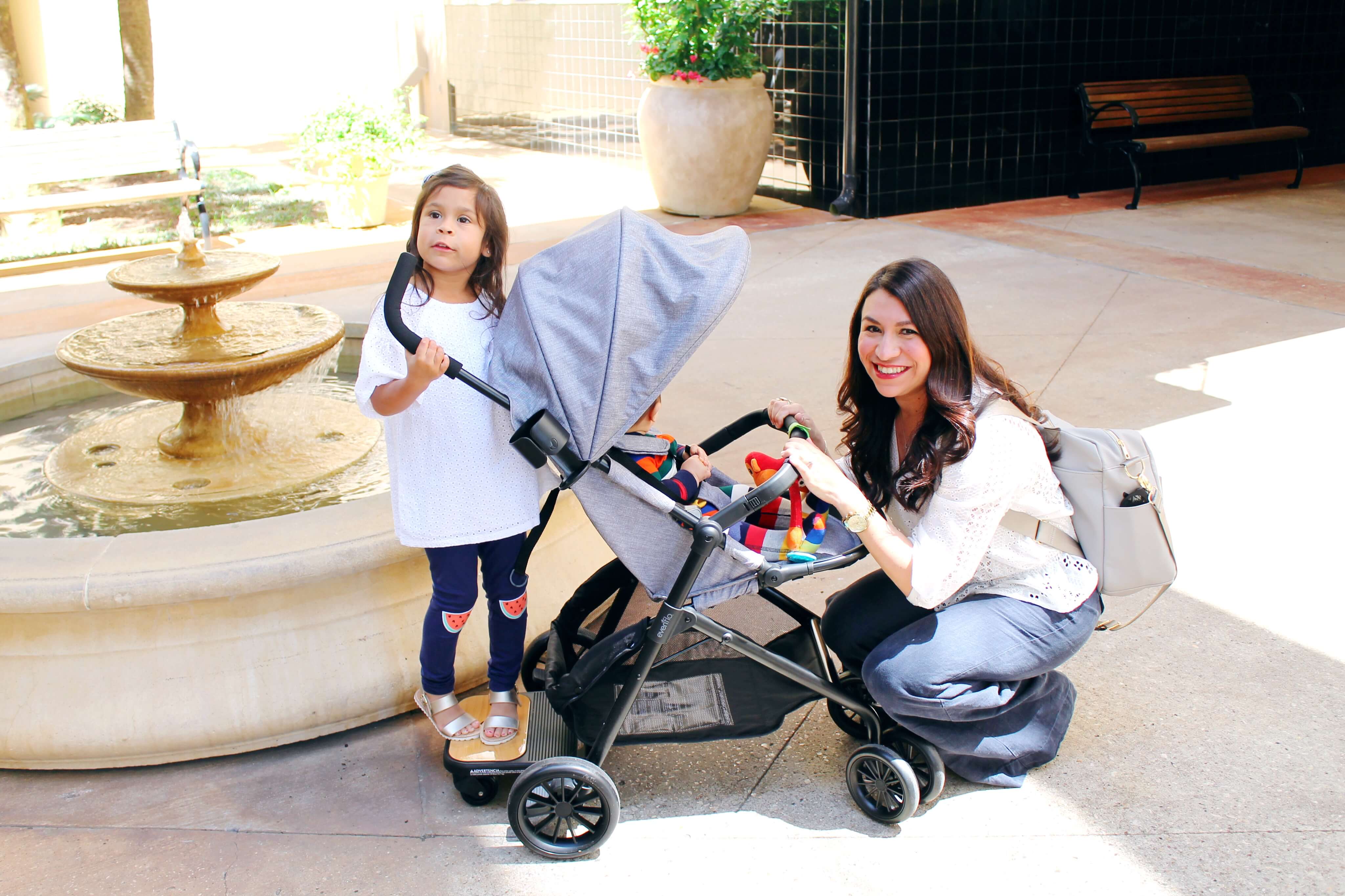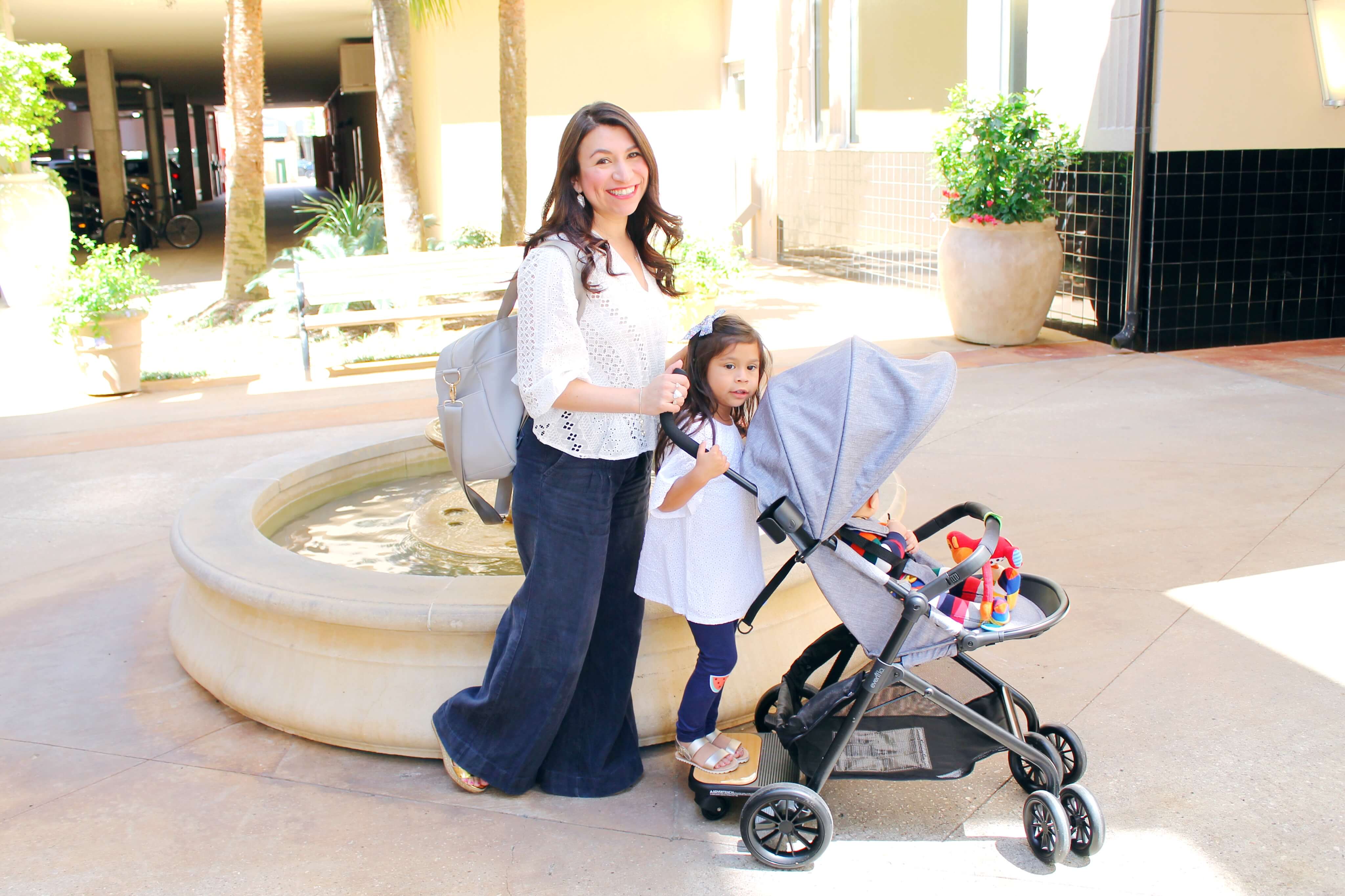 More perks…
The Sibby Travel System is super light-weight, and the ride-along board is a must-have for toddlers or preschoolers. The ride-along board can easily be stored away when not in use and is a breeze to take on and off. Folding and storing a stroller is always a task, but not for this one. You just lift and fold, and it fits perfectly in our trunk. I think this would be perfect for traveling, too. If you have a baby and a preschooler, this stroller needs to be in your arsenal.
We also tried the stroller out with Colin in his car seat, and it snaps into place snuggly and securely. He loves it this way, too. ;) Belle approves as well.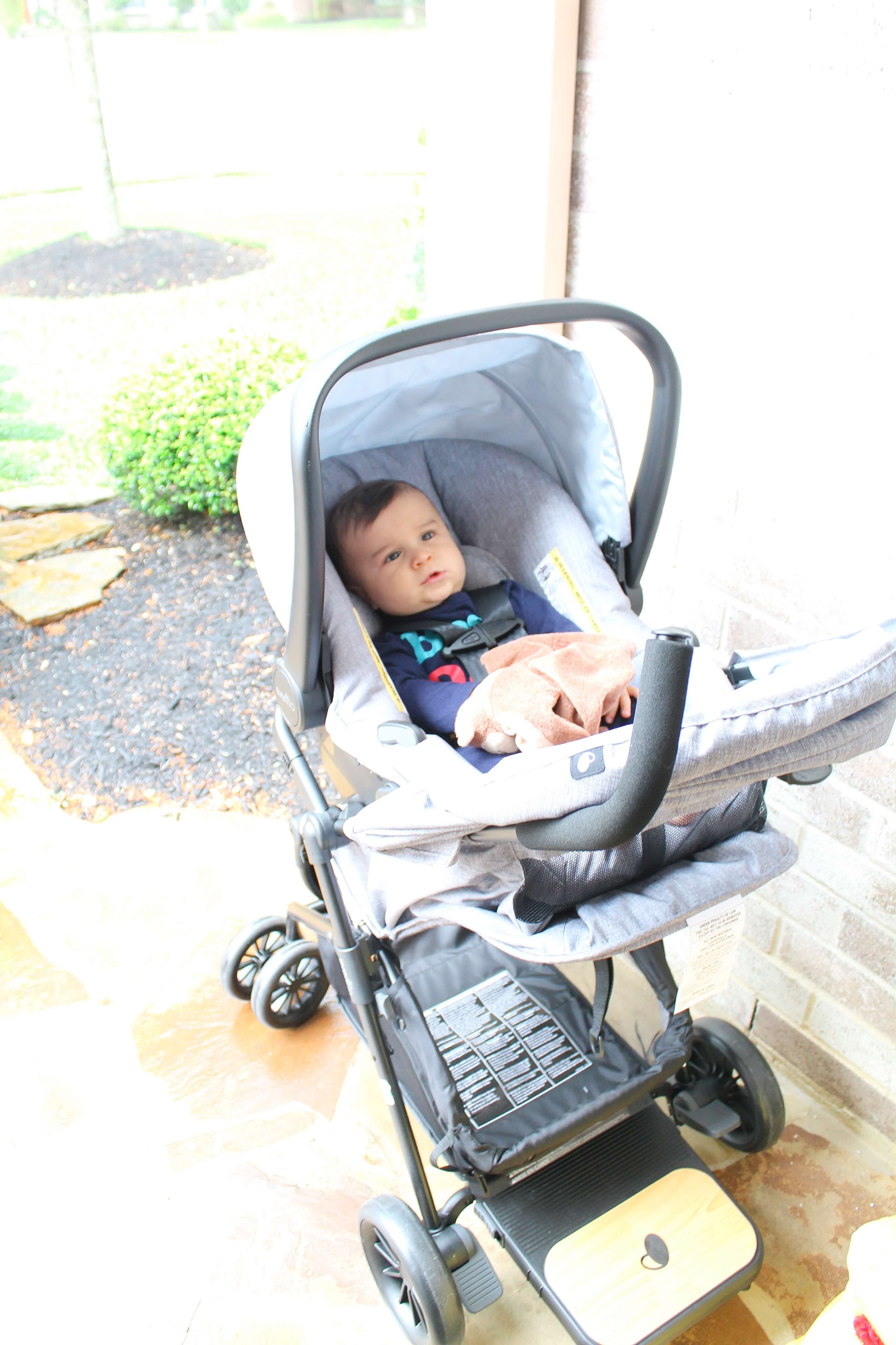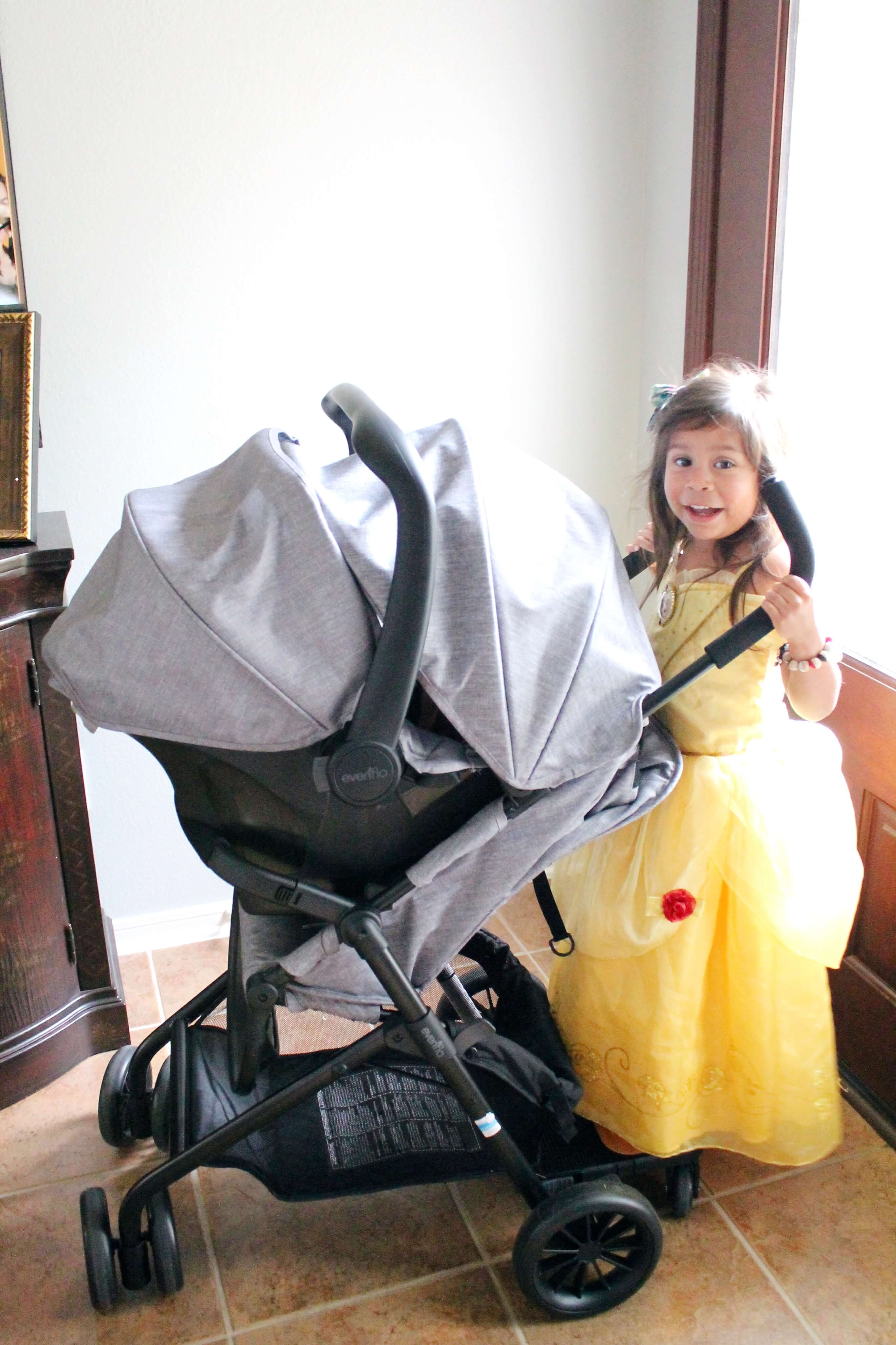 I think this stroller system is such a great buy under 200 dollars, even if you don't have two children just yet. It's great quality, sleek, and classy. You can find it on Evenflo's website, and the shipping is free for this one. Let me know what you think if you end up buying one for you and your littles. Charlotte said so.