I know, I know. It's not "technically" fall yet, but last week we had a break in the heat and humidity, and it was dreamy. We got spoiled and now I am stubbornly still in my leggings, begging for the cool weather to come back. (Did you see my fall capsule wardrobe?)
But there's just something about September, you know? School's back in session, the light is different in the evening, and it's just not sizzling anymore. I mean we're only two weeks away from October. How in the world did that happen? I can picture Halloween, Thanksgiving, and fall portraits, and I'm all kinds of excited.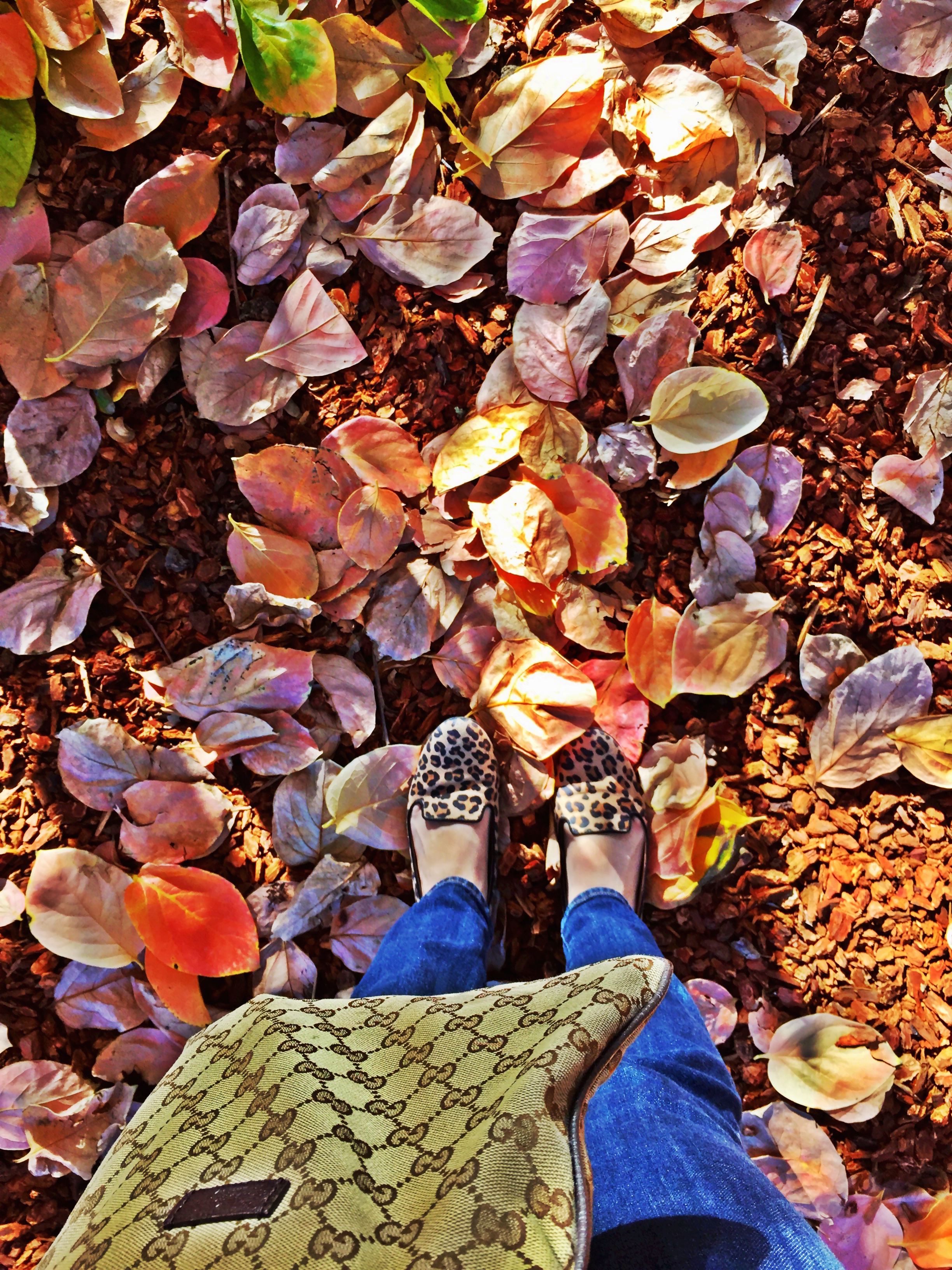 Last week I shared my very first Instagram live, and y'all loved it! It was a huge hit, so I ended up saving it and sharing it on my Facebook page. Thank you to all who watched and commented. I promised I would share it here on the blog, along with all of my favorite makeup items, so here you go!
10-Minute Makeup Routine
Affiliate links used below.
I start with moisturizing my face in the morning, and I use Rodan + Fields REVERSE regimen and moisturizer. I love it! I'll share more about my skincare routine next week. ;)
First, I start with concealer. I use either my Bobbi Brown Creamy Concealer Kit in Warm Natural. I have loved this concealer for at least 10 years. It's my go-to. You put on the creamy concealer (I put under my eyes and on my eyelids) and set it with the pale yellow powder. It's magical. However, I do love Maybelline FitMe Concealer in Light. I use this when I want to save a minute. It's just as a great and so much cheaper.
Next, I put on Bobbi Brown Sheer Finish Pressed Powder in Warm Natural. I've never been a liquid foundation kind of girl, so powders are my best friend. Every liquid foundation I've ever used has made my makeup feel cakey, and I'm just not a fan. This powder is my all-time favorite and definitely worth the splurge. I've been using the combo of Bobbi Brown concealer and powder for the past 10 years, and I just haven't found anything that leaves quite the same finish. It feels soft and natural, and it's worth every penny. The only drugstore powder that I truly like is Loreal True Match Powder in Nude Beige. I actually just put this in my Amazon cart again since I am in need of powder again.
Next up, I put eyeliner on to wake my eyes up. Concealer, eyeliner, and mascara are a must for me! This Stila Stay All Day Waterproof Liquid Eyeliner in Intense Black is a new favorite, and I really love it. It's like a marker, and it really does stay all day.
I then curl my eyelashes. I'm dying to try Rodan + Fields Lash Boost, but until then, I use this eyelash curler. It's an Amazon Choice, so you know it's good.
Then there's the miracle worker for the makeup routine: mascara. I go back and forth between two: Maybelline Waterproof Lash Sensational (seen in the video) in Very Black or L'oreal Voluminous Lash Paradise in Blackest Black. I use the waterproof version of both (sometimes even at the same time), and they are too good.
To brighten up my face, I use Cover Girl TruBlend bronzer. Mine is the really old loose powder version, but the new version seems like a true gem since it's a pressed powder. You can see how I apply it in the video. Then I add a touch of pink with blush. I am using Pop Beauty in the video, but I can't seem to find it anywhere. It was a gift in a swag bag. Typically though, I love Nars blush in Amour.
This next puppy was the most requested product you asked for: my eye brow pencil. To frame my face, I sculpt my eyebrows with this NYX Eye Brow Wax Shaper. For me, my eyebrows are already dark and thick. I just need to make the unruly brows stay in place. That's where this bad boy comes into play. It's clear, and it holds my eyebrows in place.
And a girl can never have too much lipstick! For lips, I have been converted to a LipSense lover. My everyday colors are Dark Pink and Pink Champagne. My favorite gloss is the Rose Gloss. You can get your hands on some of this goodness from my friend April. Would you guys be interested if I were to start selling it?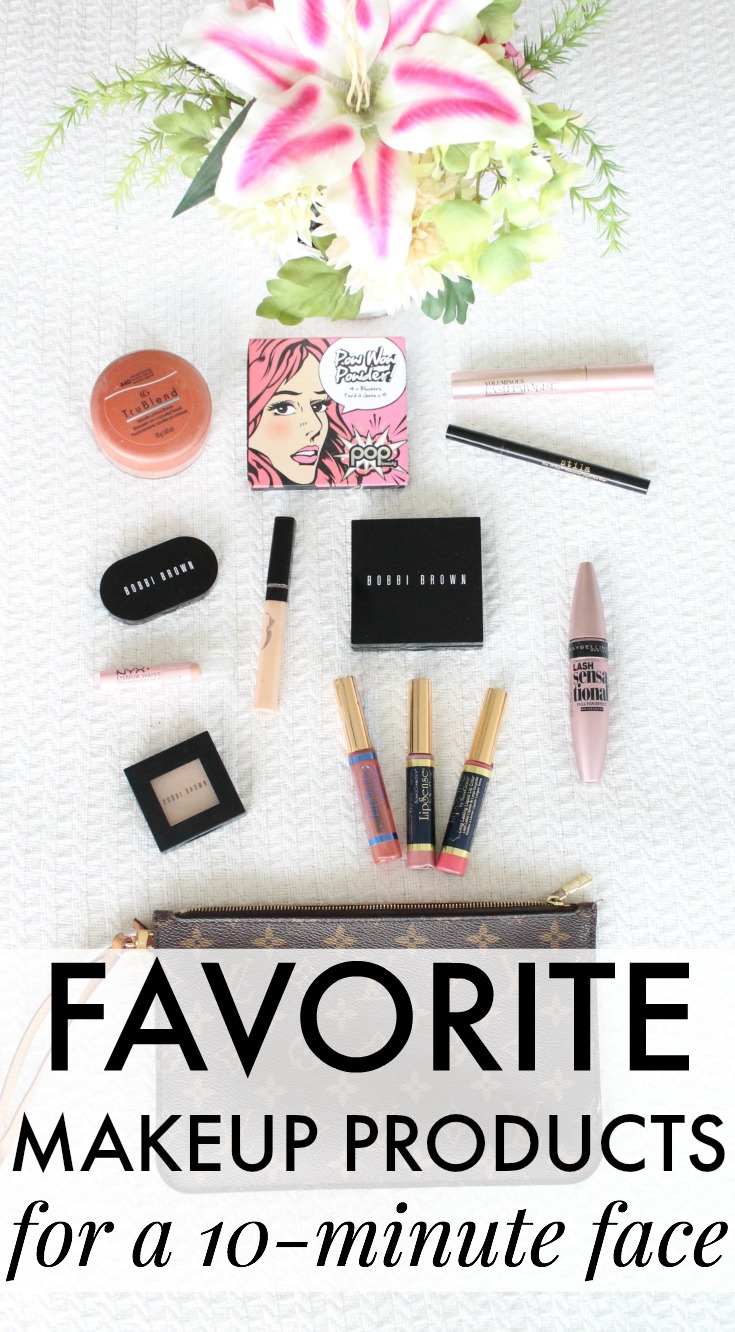 So that's it for my face. You can shop my favorite products by clicking on the bold links or by clicking through the product carousel below. Let me know if you have any questions!
My Favorite Makeup Essentials
Fall Playlist
And while you put on the best and easiest makeup products, I wanted you to have my favorite fall playlist now. Thanks to Jessica Garvin's old playlist, I updated it with some current John Mayer and a few other favorites. Just be prepared to be the chillest you could possibly be when listening to this. It makes me so relaxed.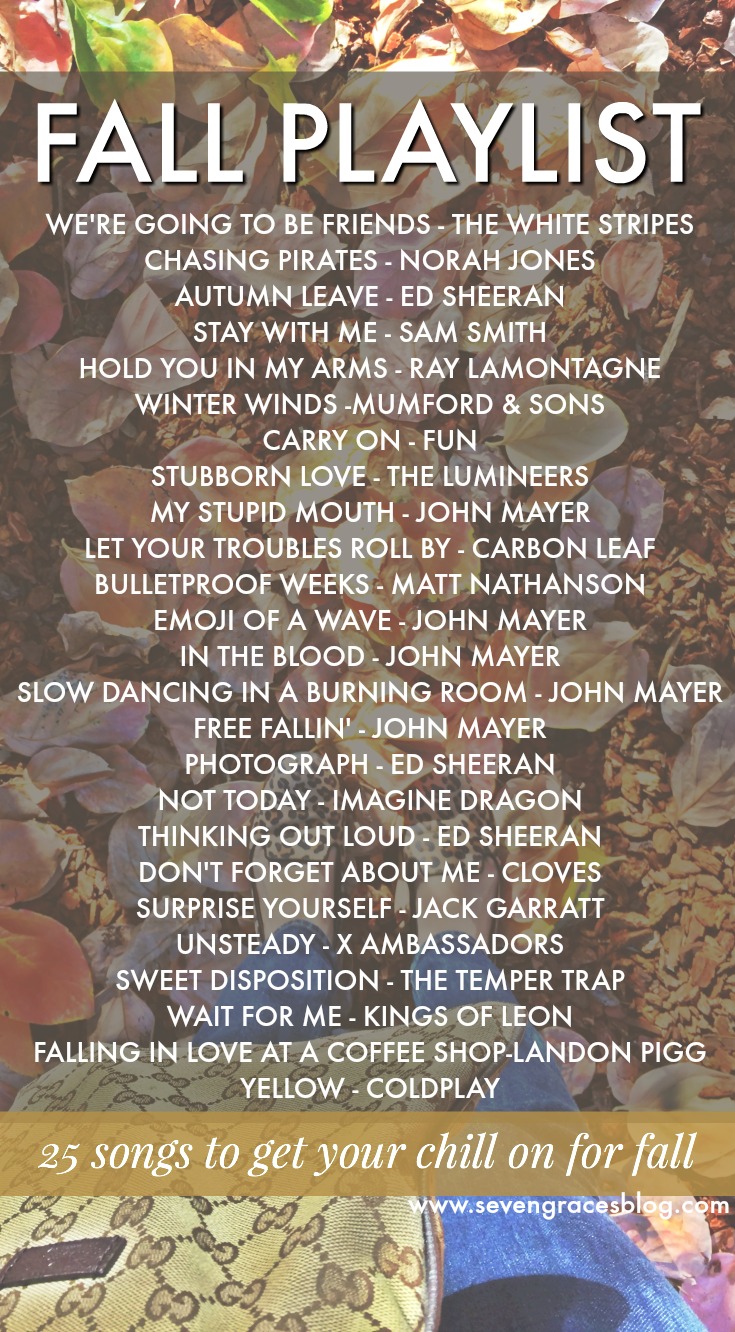 You can open this in Spotify or just listen from here.
What do you want to see next on Instagram Live? I'll do another one this week.
Have a good one, peeps! Lots of love and I am just so thankful you're here and for all your love, encouragement, and comments.