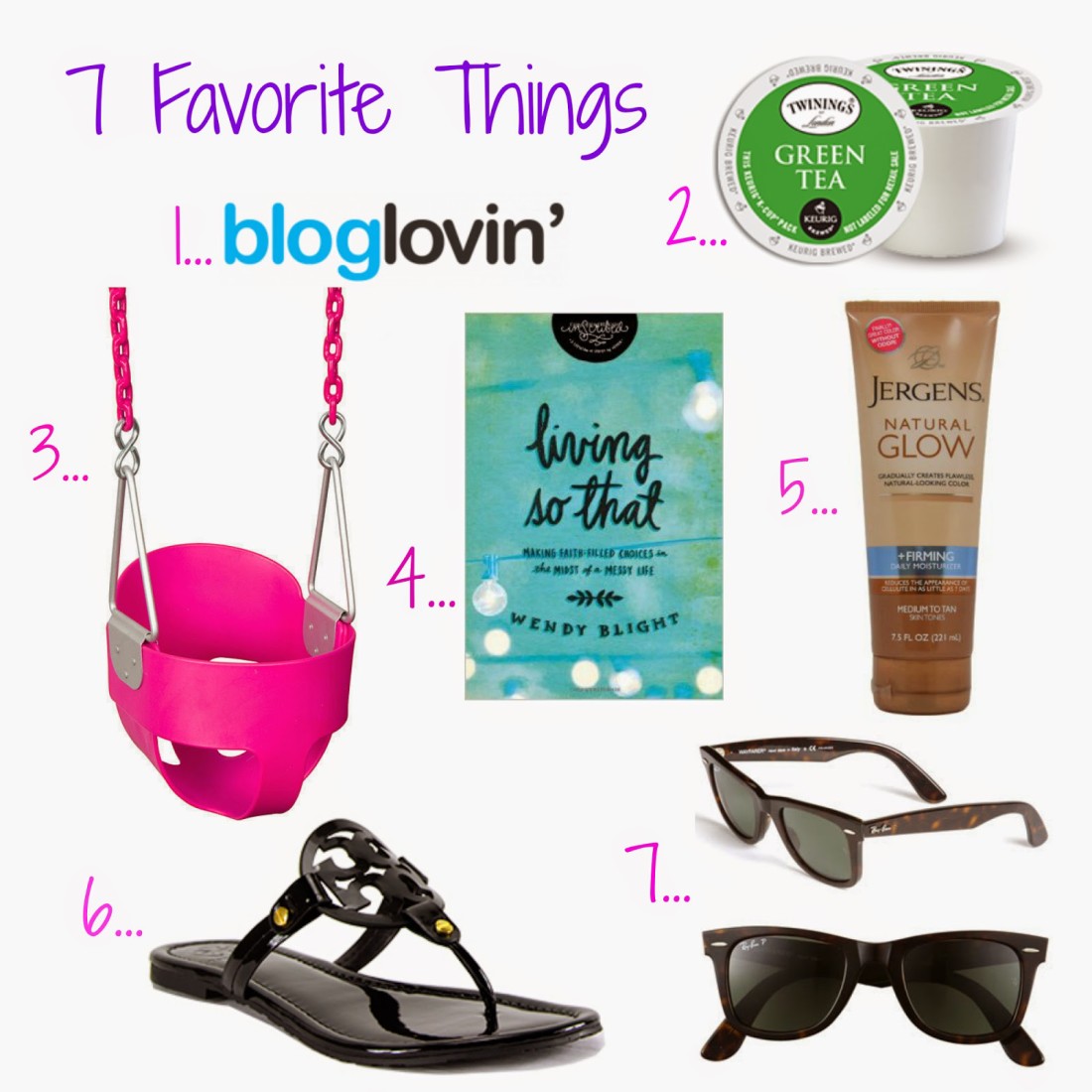 Hey, y'all! Happy Friday! I don't know what it is about Fridays, but they are always my favorite. Because today is a good day, I thought I'd share some things that I'm loving right now. These are a few of my favorite things. (If you just
sang
that a la Maria from Sound of Music, we could probably be best friends.) Just click on the peach colored links if you need some of this happiness for yourself.
If you read my post
here
, then you know I'm obsessed with fashion, lifestyle, faith, and mama blogs. Bloglovin' is my favorite app on my iPad right now. You can sign up with your email address or through Facebook. Then, simply add your favorite blogs to follow. Once you add in all of your good reads, you can categorize. Each time you open your app it will look something like this picture below. Your app will be refreshed each time a blog you follow has created a new post. You can even follow my blog, Seven Graces,
here
. It also keeps a tally of all unread posts from your favorite sites. (Obviously, I have a lot of reading to do.)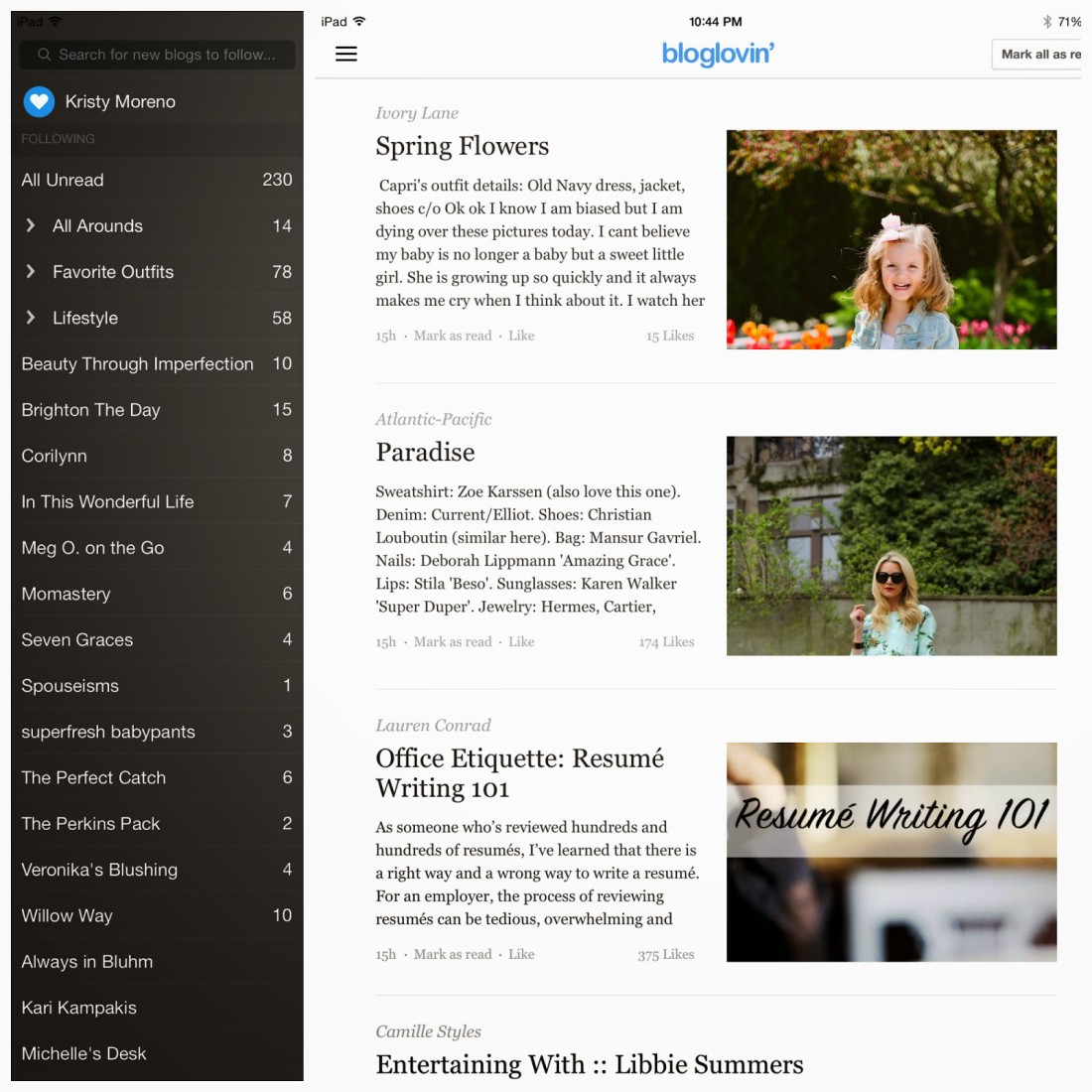 I don't know what took us so long to get a Keurig, but we finally bit the bullet a few months ago. Since then, I am currently loving Green Tea. I used to be a Starbucks junkie when I was a teacher, but since going to Starbucks requires much effort these days, I've been resourceful and found goodness here in my own home. Each morning, I add a little honey to my cup before brewing, and it makes for a wonderfully refreshing, hot cup of tea. It's also the perfect addition
to
my breakfast that I'm trying to remember to eat.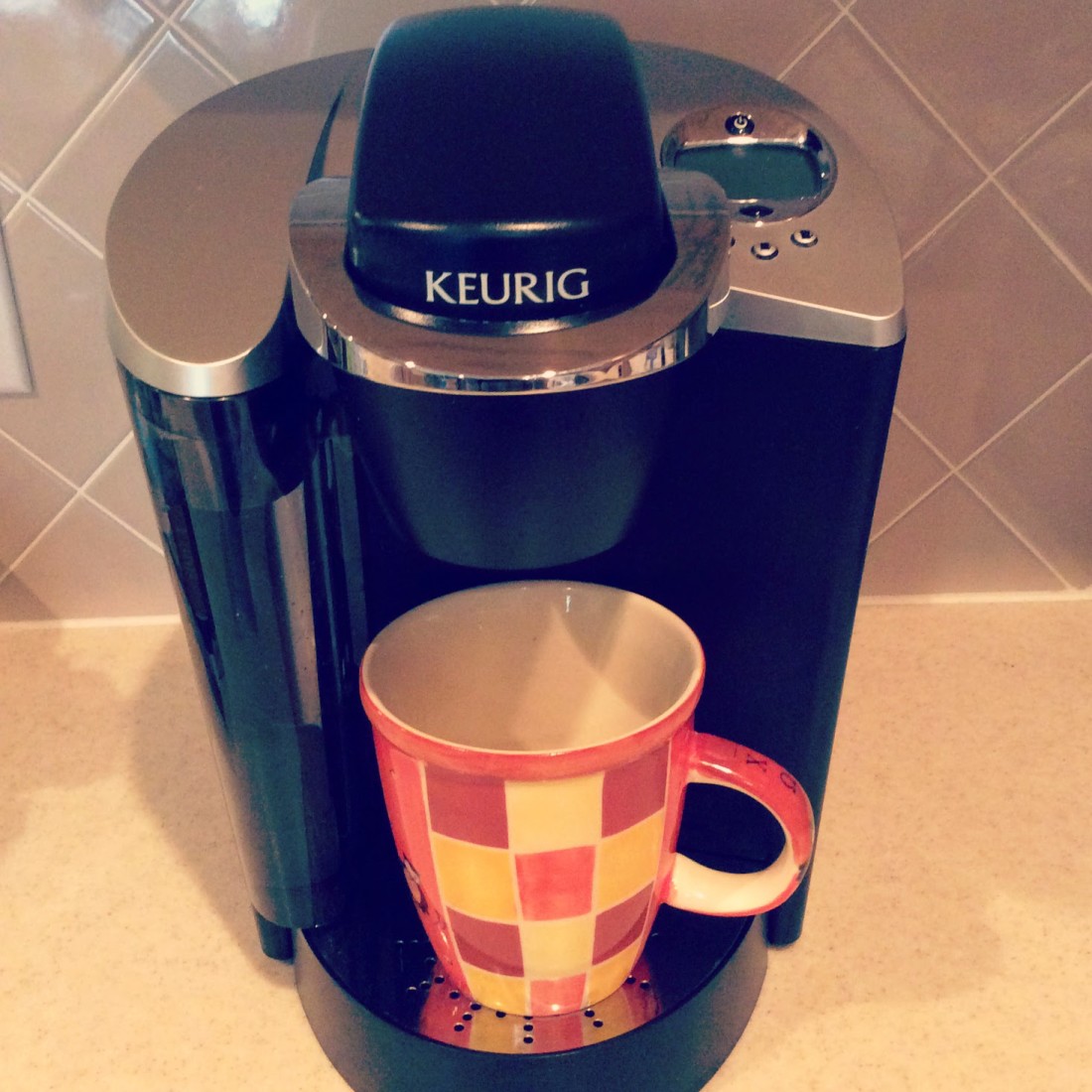 3. Charlotte's Pink Swing
This swing is quite possibly the cutest I have ever seen. (And the baby in it…well…) Charlotte's Pawpaw gave this to her for her first birthday. She loves the outdoors and this swing! Since it's been spectacular weather lately, we have been spending a lot of time out on our patio.
4. Living So That
My friend Ali told me about this book which is currently the
Online Bible Study
with Proverbs 31 Ministries. It has been so good so far! I signed up a little bit late, but I'm trying to catch up. You could, too! Even if you miss the Bible Study, you could certainly still read this book on your own. The subtitle sums up what it's about: making faith-filled choices in the midst of a messy life. I'm reading it through my Nook, although I just might want the actual hard copy.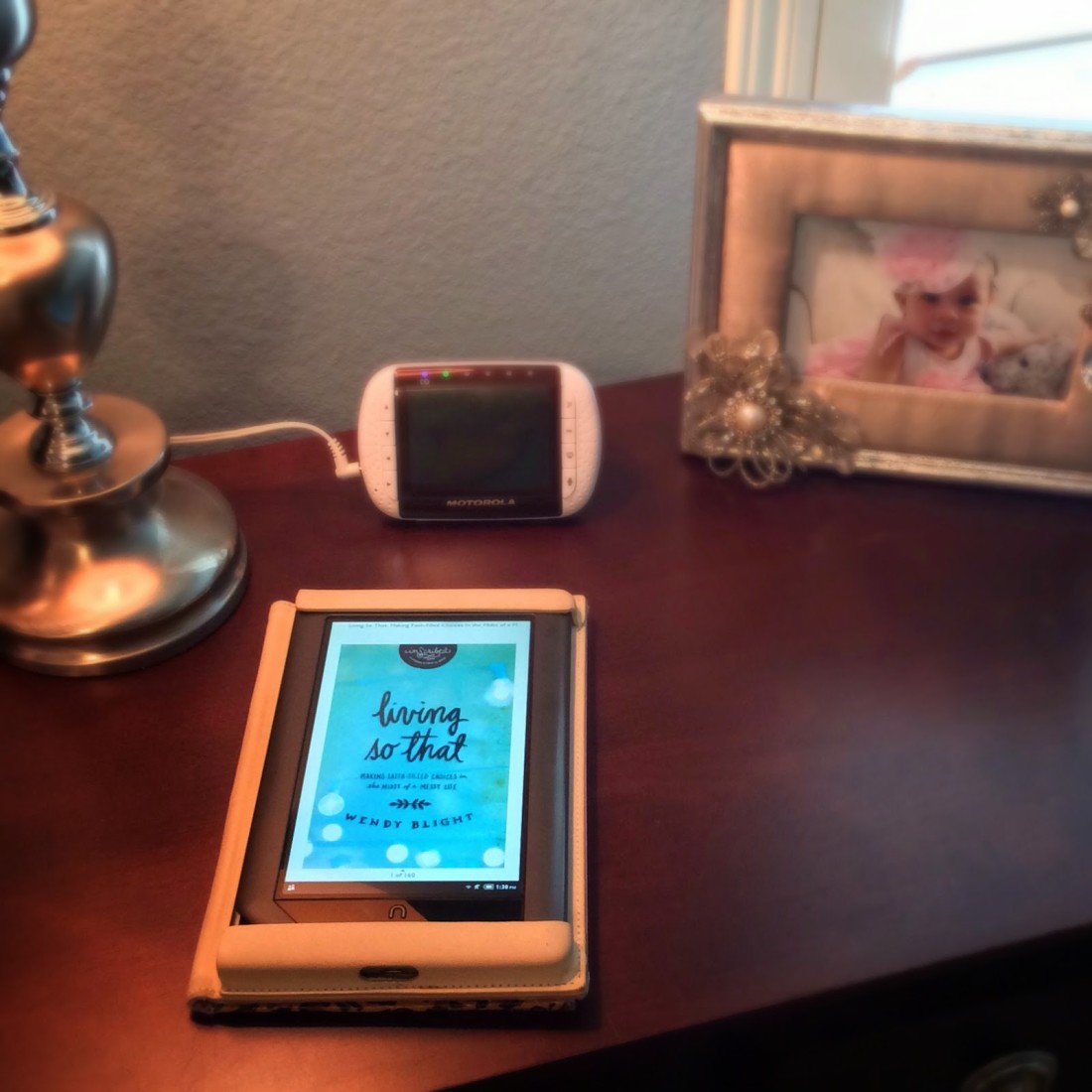 5. Jergens Natural Glow Daily Moisturizer – Medium to Tan
I am paler than pale these days. I don't think I've had a real tan since my honeymoon almost four years ago. I used to use Jergens sunless tanner ages ago, but I hated the smell. But of course when my favorite fashion blogger, Rach Parcell of Pink Peonies, put her stamp of approval on a new and improved version of the lotion, I decided to give it one more chance. Turns out, it does not have the horrible smell anymore! Thank heavens, because girlfriend needed a tan. The picture below is her depiction of the results. Sold.
6. Tory Burch "Miller" Flipflops
I had been wanting

these

puppies for a long while. Then one day in the awesome land of Nordstrom, the hubs said to go ahead and get them. I did not protest. I am wearing them with almost everything now. I bought them

in black patent, and according to Nordy's website, they are on sale now. And in my book, sale equals almost free. Just in case you were on the fence.
(Note: I had to buy a half size bigger because they do run a 1/2 size small.)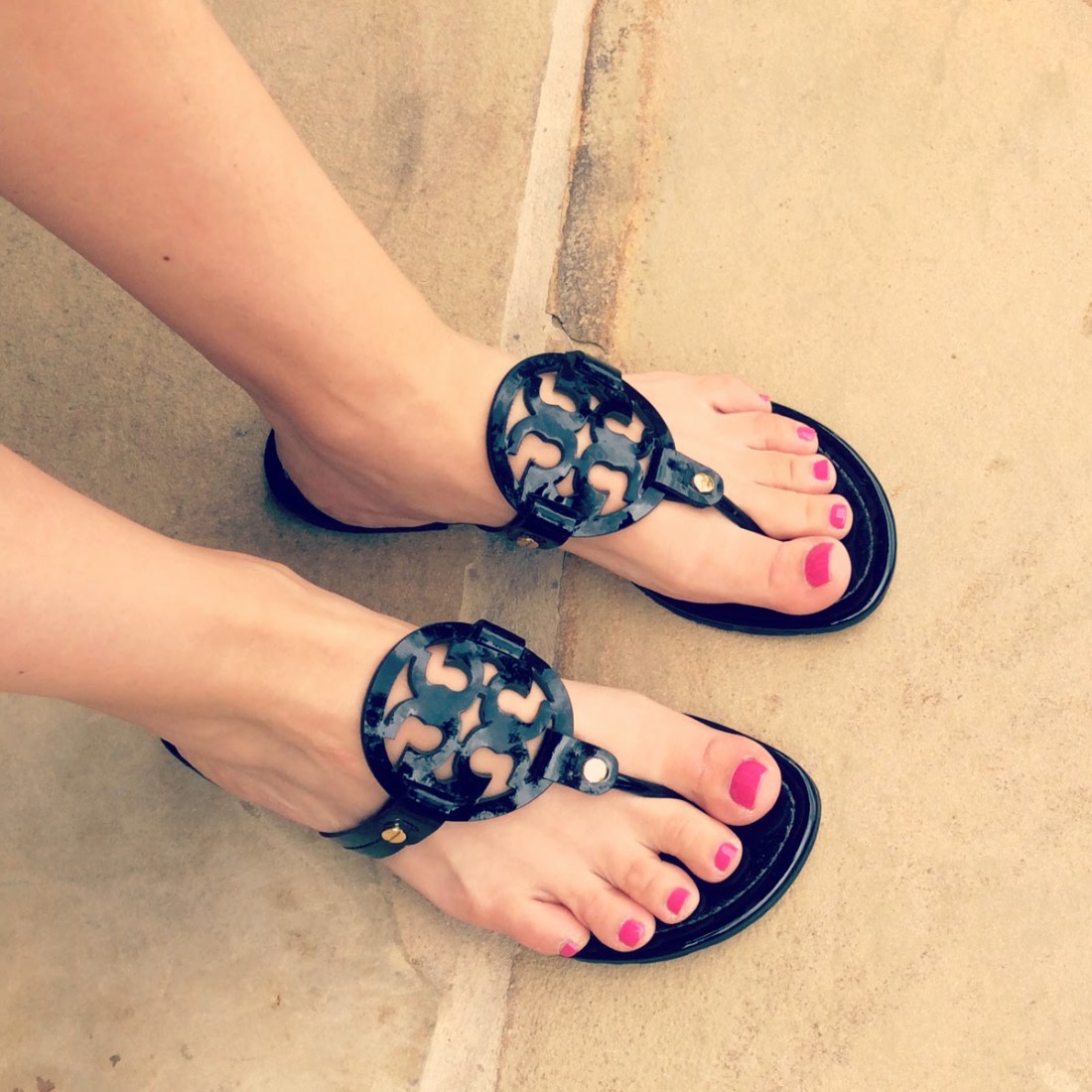 These sunnies were a fabulous Christmas gift that have patiently been waiting for some wear. Now with the sun just a-shining, I finally have them in the rotation. I'm a classics kind of girl, so these are just perfect.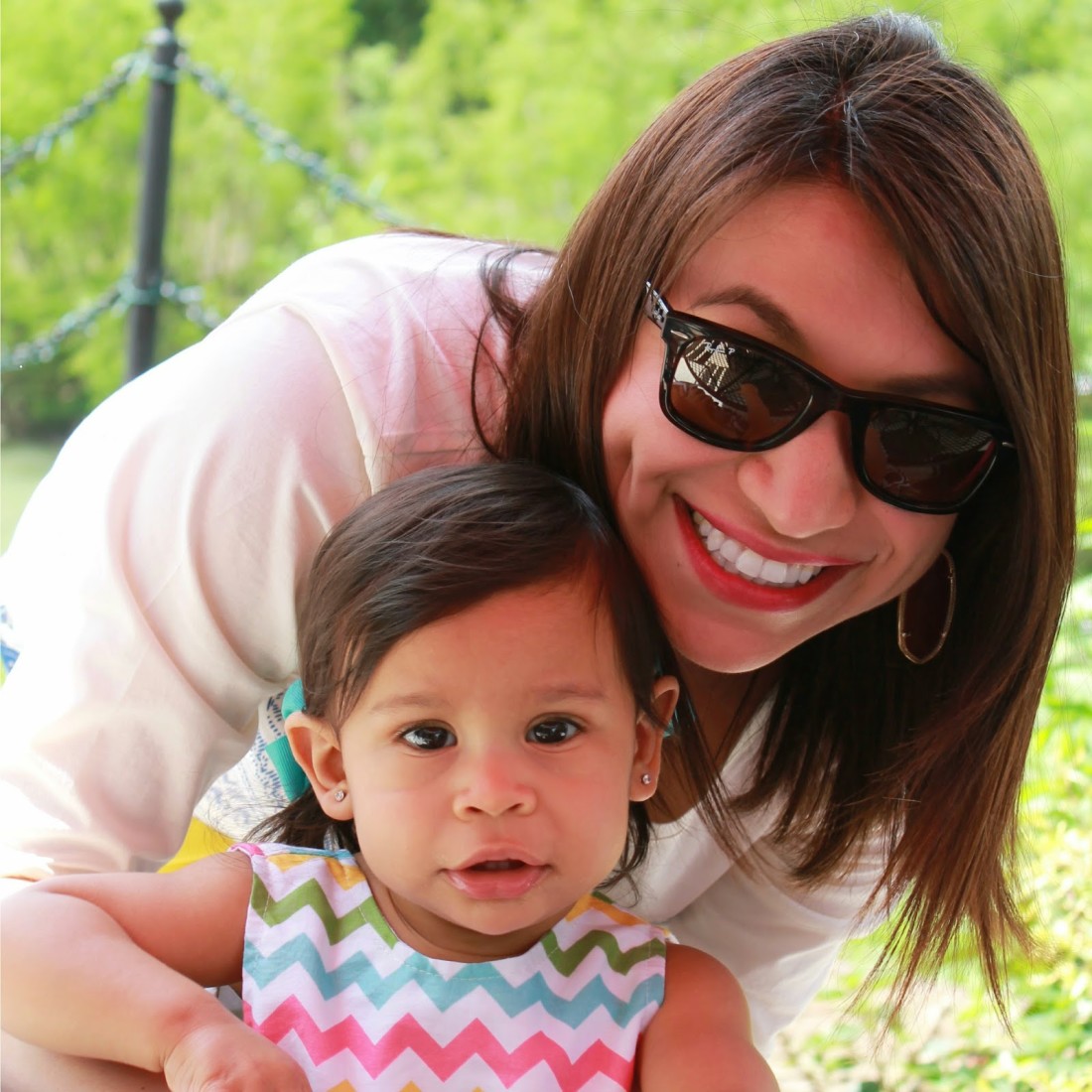 Have a good weekend, girlfriends!