Happy Friday! It seems like I've only been writing blog posts on Friday, and that's because I have been. I'm hoping to get back into posting more than once a week, so I think that will happen soon. Thanks for being patient with me.
Anybody else having a good week? I've spent a lot of time with my girlfriends this week, and it's been great. Let's see what I have to share today…
ONE.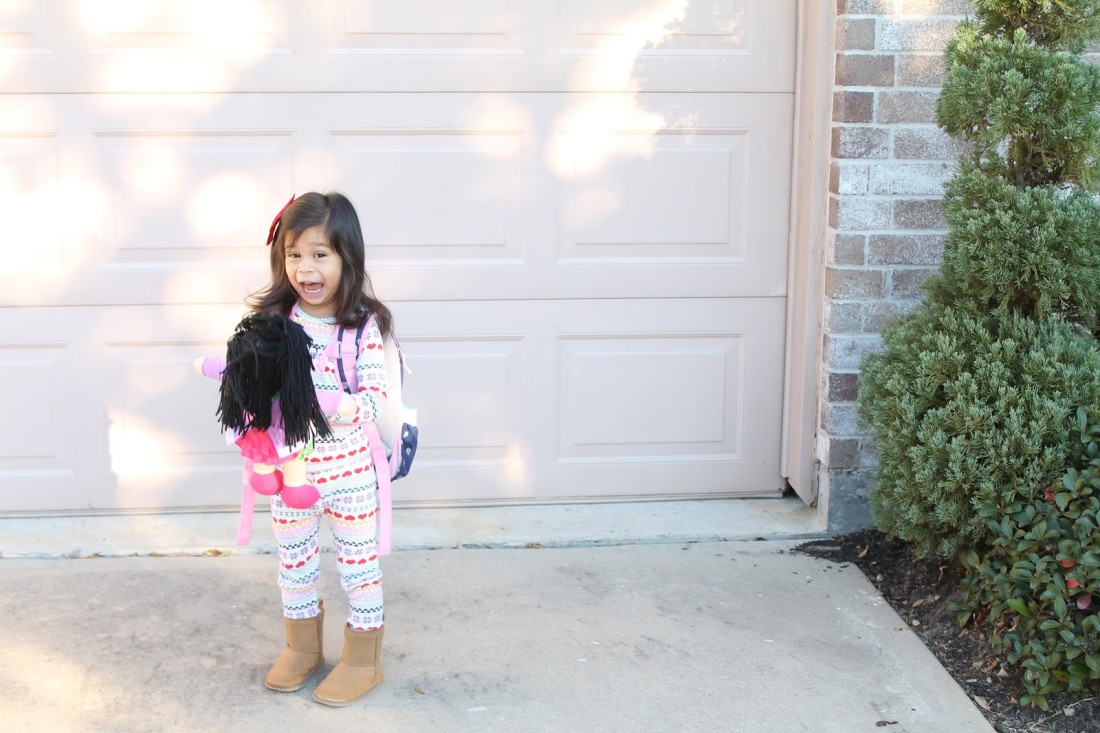 Oh, my heart. My Charlotte Grace is going to be T H R E E this month. I'll probably be writing a lot about her this next week, because I haven't given an update about my busy bee in quite some time. Right now, she is really blooming into such a fun, tender-hearted, kind little girl. This week at her MDO, she had a Pizza & Pajama party and loved every minute of it. I can't believe how much she's grown. I'll save my sappiness for later.
TWO.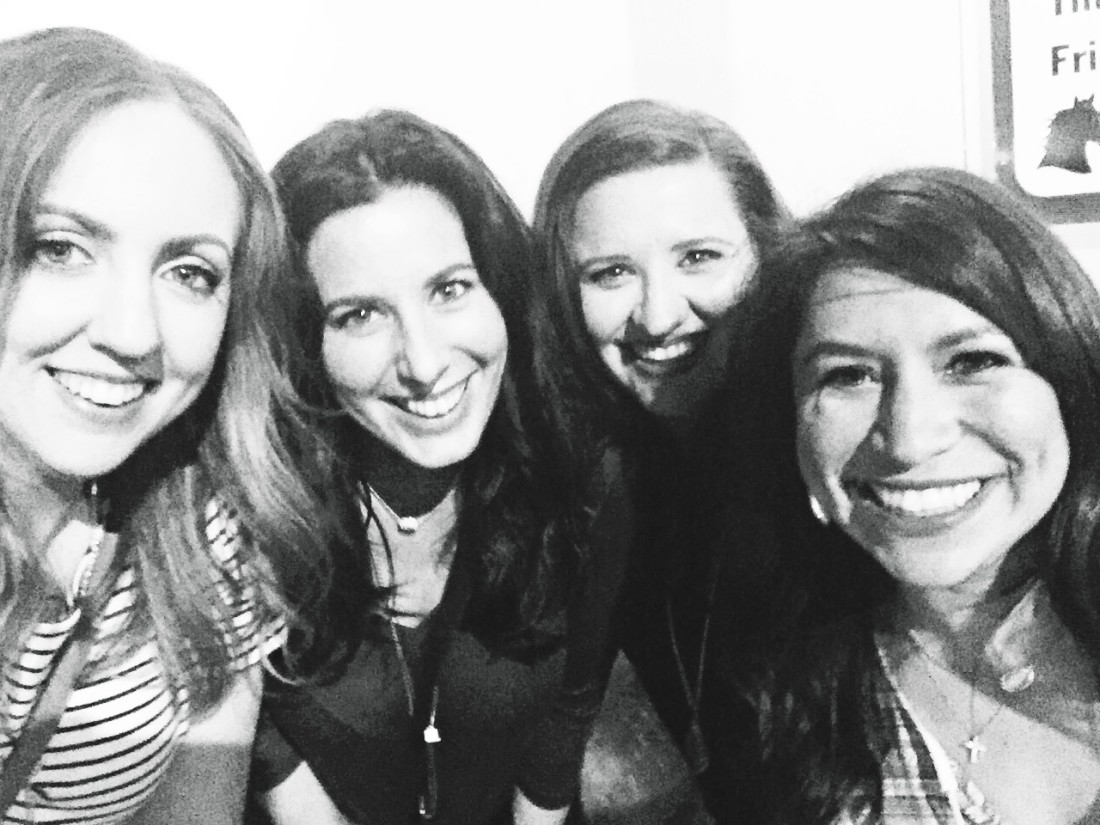 This past Sunday, I was able to meet up with some of my best blogging friends for Tex-Mex and drinks. It's pretty cliché to say, but I've met some of the best women I know through blogging. I'm lucky to call these gals part of my blogging tribe, and I love them to death. Encouragers, beautiful hearts, and amazing cheerleaders would be a great way to describe them. I wish I could have met up with all my girls–you know who you are–but I'm thankful that I got to meet up with these ladies for dinner. Meg and Michelle have been friends of mine for almost a year and a half since my first blogging conference here in Houston…maybe even a little longer now that I think about it. We all live in the Houston area, but if you know anything about Houston, you know that it's one big city. We live on opposite sides of town, so it's always a treat when we can meet in the middle and get together. Tabitha lives in Florida, but she was in Houston for a work trip, and we were so excited to finally meet up with her. We've been in a Facebook blogging group together (there are about 20 of us?) since last January, and it's been a place where we talk all the time. Blogging is funny in that you "meet" a lot of people before you meet them in real life. But let me just tell you, when you do get a chance to meet them in person, it's like you're meeting up with an old friend. Because really, that's what happens. I'm forever grateful for that.
THREE.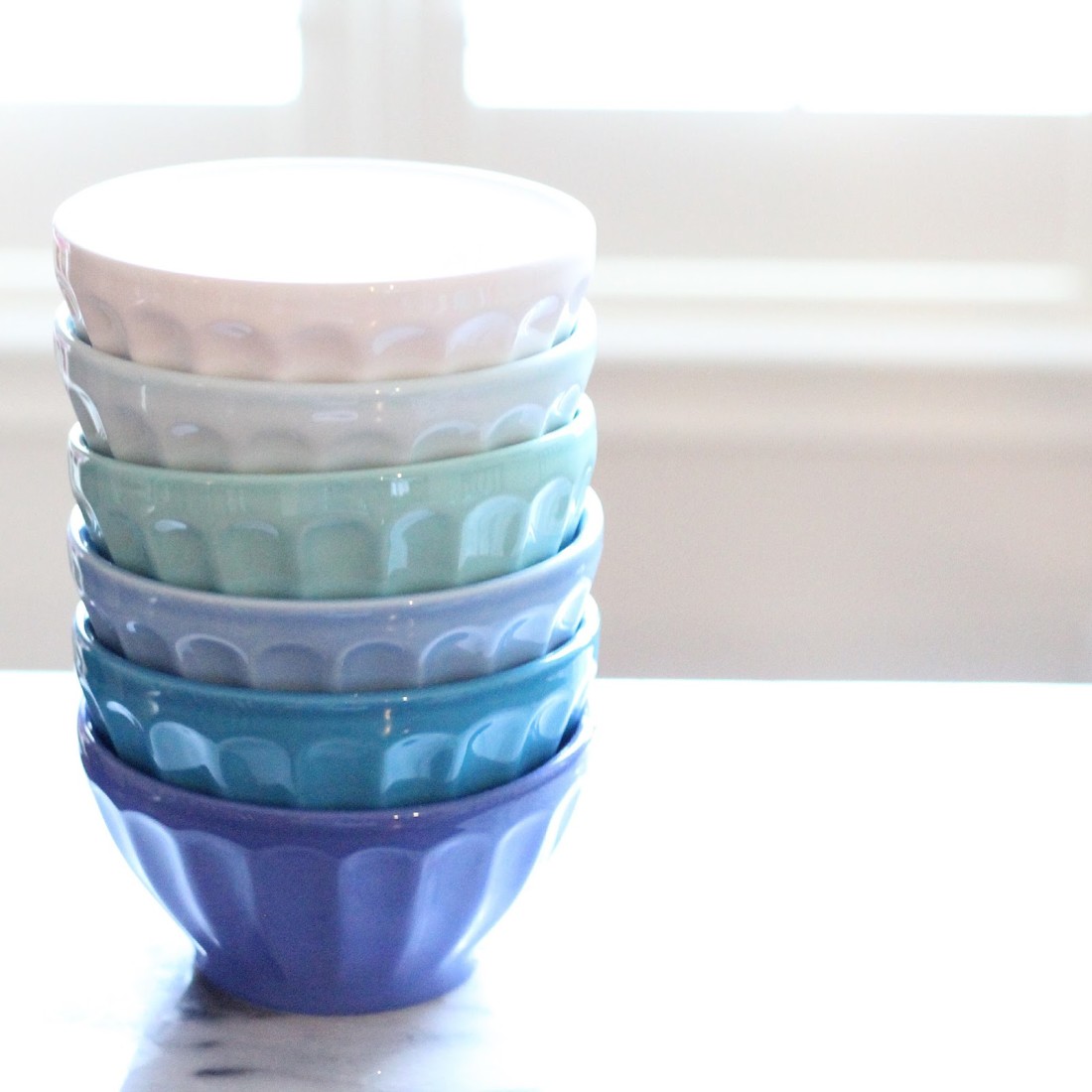 You know you're old when…you love bowls. I technically received these for Christmas, but when my aunt ordered them, they were on backorder. They arrived to me a couple of weeks ago, and I love them! Well worth the wait. They're big enough for my cereal addiction, and they are the most beautiful colors. Anthro in-store sells them individually, so you could mix and match the colors however you like. I like the sets online, because they give you a cool color combo without having to think too much. I really like the coral set, too. If you're in need of some new bowls, go grab these. They're beautiful!
FOUR.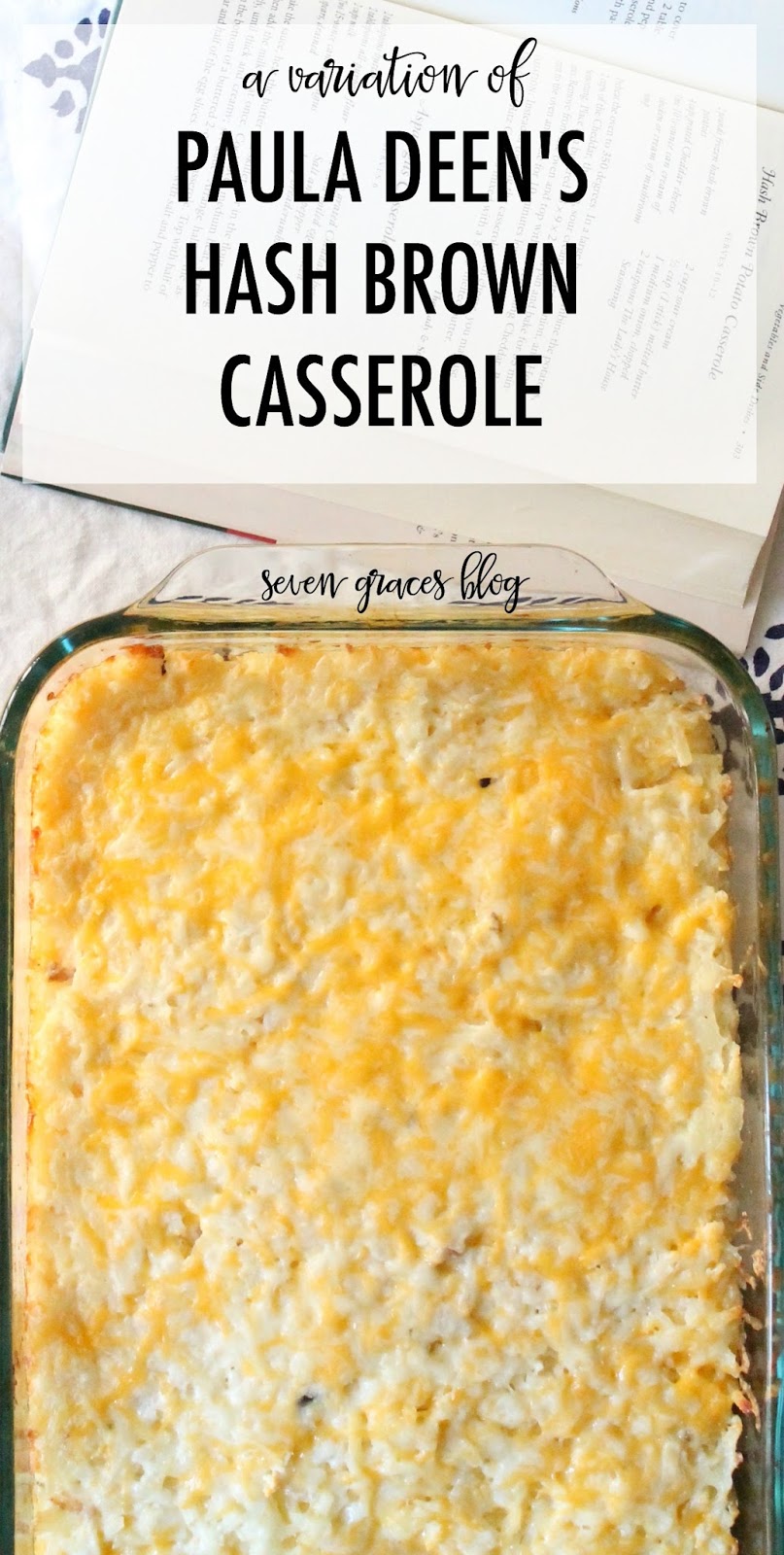 Yesterday, after I dropped Charlotte off at MDO, I hightailed it to one of my college best friend's house to meet up for brunch. There's nothing better than an at-home brunch with friends. D hosted, and I finally got to meet her sweet baby who is already six-months-old–clearly meeting up was way overdue–and our best college girlfriends Jo & Cathy joined us, too. We all have really busy schedules  with kids & husbands and are about 35-50 minutes away from each other, but when we do meet up, it's like we never skipped a beat. I love these girls so much, and I'm so thankful for their friendship.
I made this variation of Paula Deen's hash brown potato casserole, and it was a huge hit. Here's what you'll need:
INGREDIENTS
2 lbs (30 oz. bag) frozen hash browns
3 cups Monterrey Jack shredded cheese
1 10.75 oz can Cream of Chicken & Mushroom soup
2 cups (16 oz.) light sour cream
1/2 cup (1 stick) melted butter
1/2 cup of chopped onion
A dash of salt, pepper, and garlic powder
DIRECTIONS
Pre-heat oven to 350 degrees.
While your oven is warming up, in a large mixing bowl, combine the frozen hash browns (I like to set mine out a little before so that they're easy to stir), 2 cups of cheese, condensed soup, sour cream, melted butter, onion, and seasoning.
Grease a 13×9 pan (I used Pam) and pour in hash brown mix.
Bake for 35 minutes.
Remove pan from oven and add the remaining cheese to the top.
Bake for 10 more minutes or until golden brown.
It's delicious!
FIVE.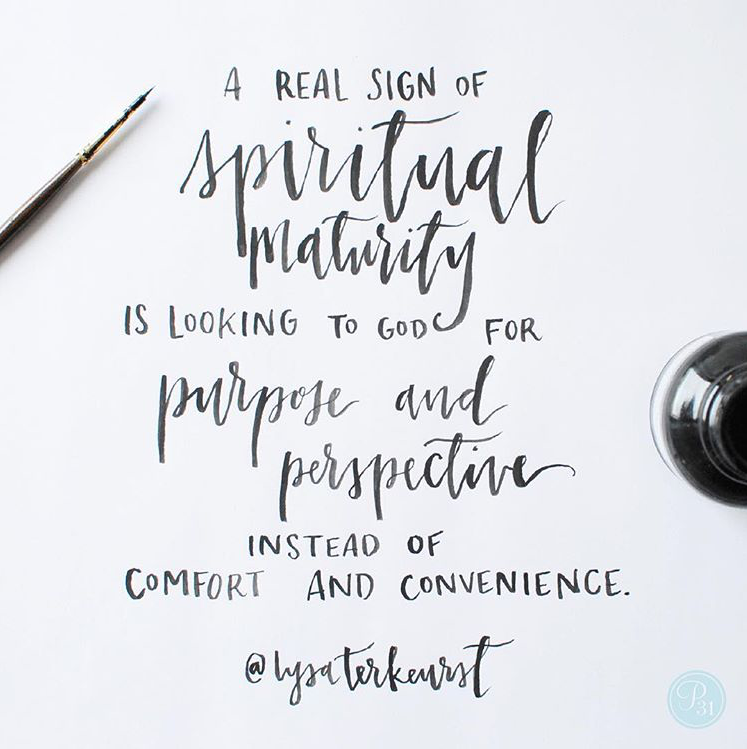 I saw this yesterday on
Proverb 31 Ministries' Facebook page
, and it really spoke to me. I think so many times we get super lazy or complacent with God when life is going smoothly. 2015 was less than smooth, but there were still times when my faith was plenty lazy. 2016 is already throwing some challenges our way, but I trust God's purpose and plan. I'm praying for Him to reveal what He wants me to do with my life when hard things get thrown my way. I'm also praying for a better perspective when things aren't comfortable or convenient. I know His plan is always for my good, and I just need to look for the perspective of what He wants me to learn in the lesson to better glorify Him.
Not everything we go through will be good, but everything we go through will have something good come from it.
Romans 8:28, "And we know that in all things God works for the good of those who love Him, who have been called according to his purpose" (NIV).
When my mind is clouded with shouts from the world, I love to turn on my favorite Contemporary Christian playlist. I usually listen to our local Christian radio station, KSBJ, but I've hand-picked my favorite songs and made my own playlist. Each one has a very personal meaning to me and each lyric speaks to me every single time. I'm hoping that if you're struggling with something right now, you can add this playlist to your Spotify account and feel comforted by the truths spoken through these songs.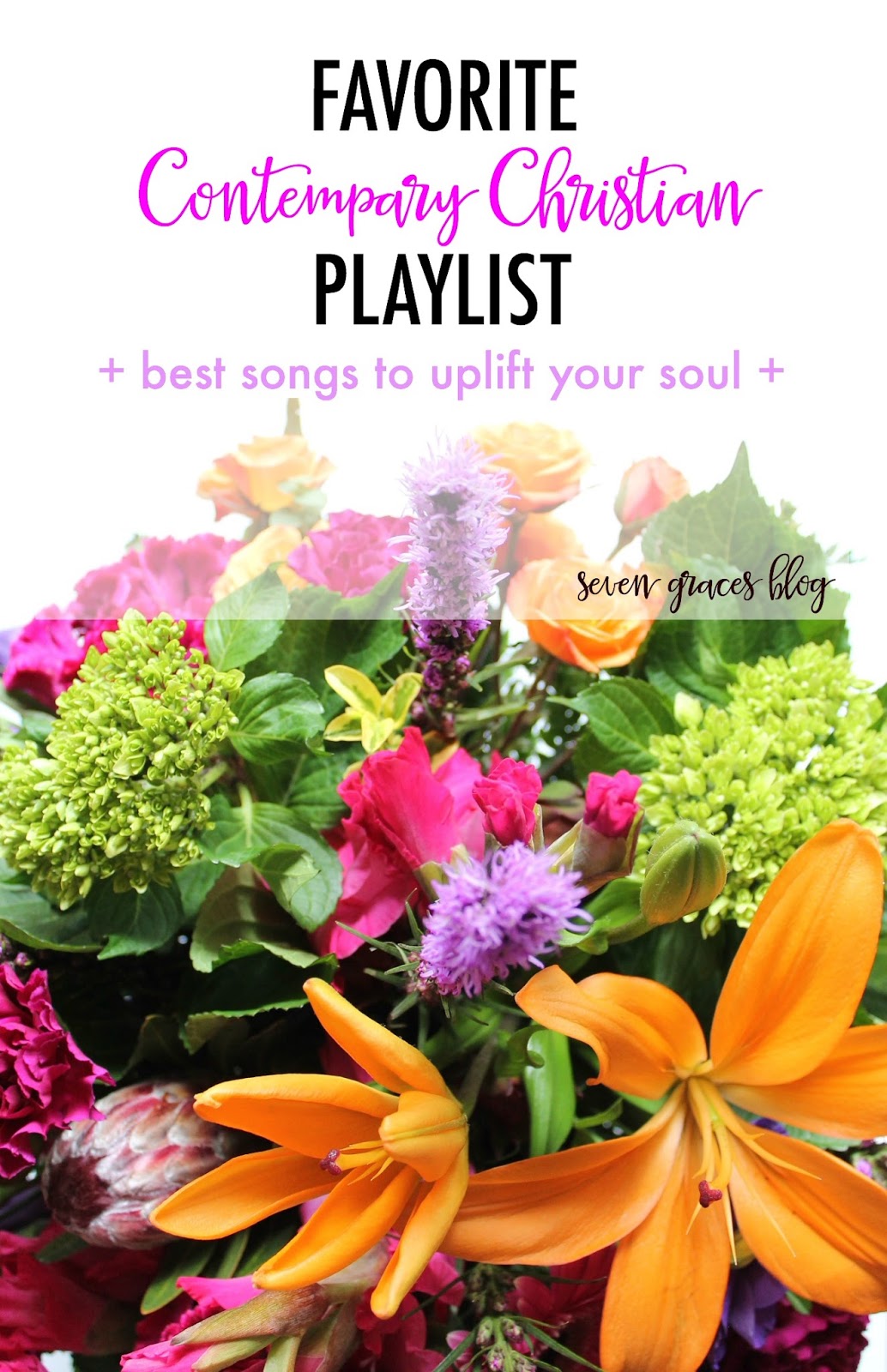 I think I'll continue to add songs to it as well. Are there any favorites that you want to see added? 

Happy weekend, friend! I hope you have a blessed first weekend of February! Talk to you soon.
Don't miss a thing! I'd love to have you follow along here: