Woohoo! We made it, y'all! We made it to the LAST month of 2017, can you even believe it? Let's give ourselves a pat on the back and let that soak in for a minute.
I thought it would be fun to kick off the month with a classic Five on Friday, old school style since I've been crazy busy this last quarter and haven't done one in forever. It almost feels like I've been running a marathon, but a blogging marathon. Anyone else feel the same way with work in general?
(Sidenote: I know sometimes my job doesn't really sound like a job to those who are not bloggers, but I did do a post going into detail about it here if you're interested.)
But really, now it's time to settle down and embrace the season, you know?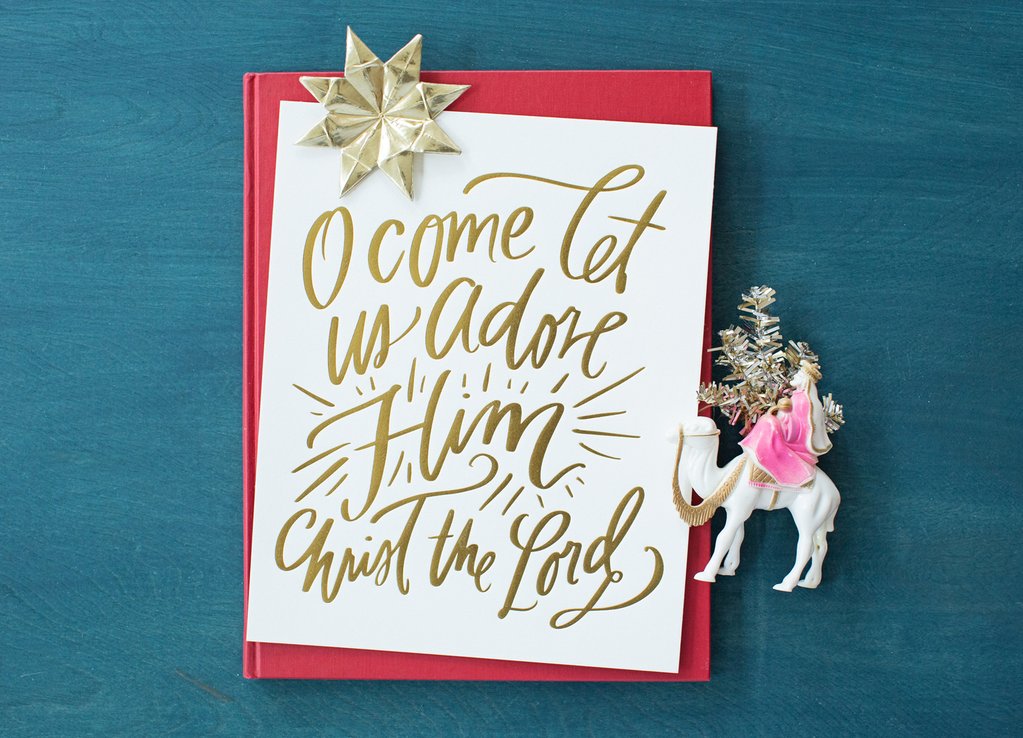 Image and print from LindsayLetters.com
I need more adoration time (time in deep prayer for those unfamiliar with that Catholic term), and I started that today, because I feel like I haven't sat down to take a deep breathe in quite some time. It's been run, run, run, and I'm ready for the marathon to end. Overwhelm has been my constant state of being, and not really in a bad way, just a really busy way where I've probably said "yes" to too many things. Which brings me to number one…
ONE.
Emily Ley's new book The Simplified Life came out last week, and I am dying to start it! I have a huge feeling that it will be a game-changer. I've heard nothing but good things and amazing reviews, and I love her Facebook Lives and Instagram tips as well. If you're not following her on those social channels, hop on that bandwagon! Her book actually made the Top 10 list on Amazon this past week, which was huge for her! Go Emily! You can get your copy here and you may as well add a few extra to your cart as Christmas gifts.
TWO.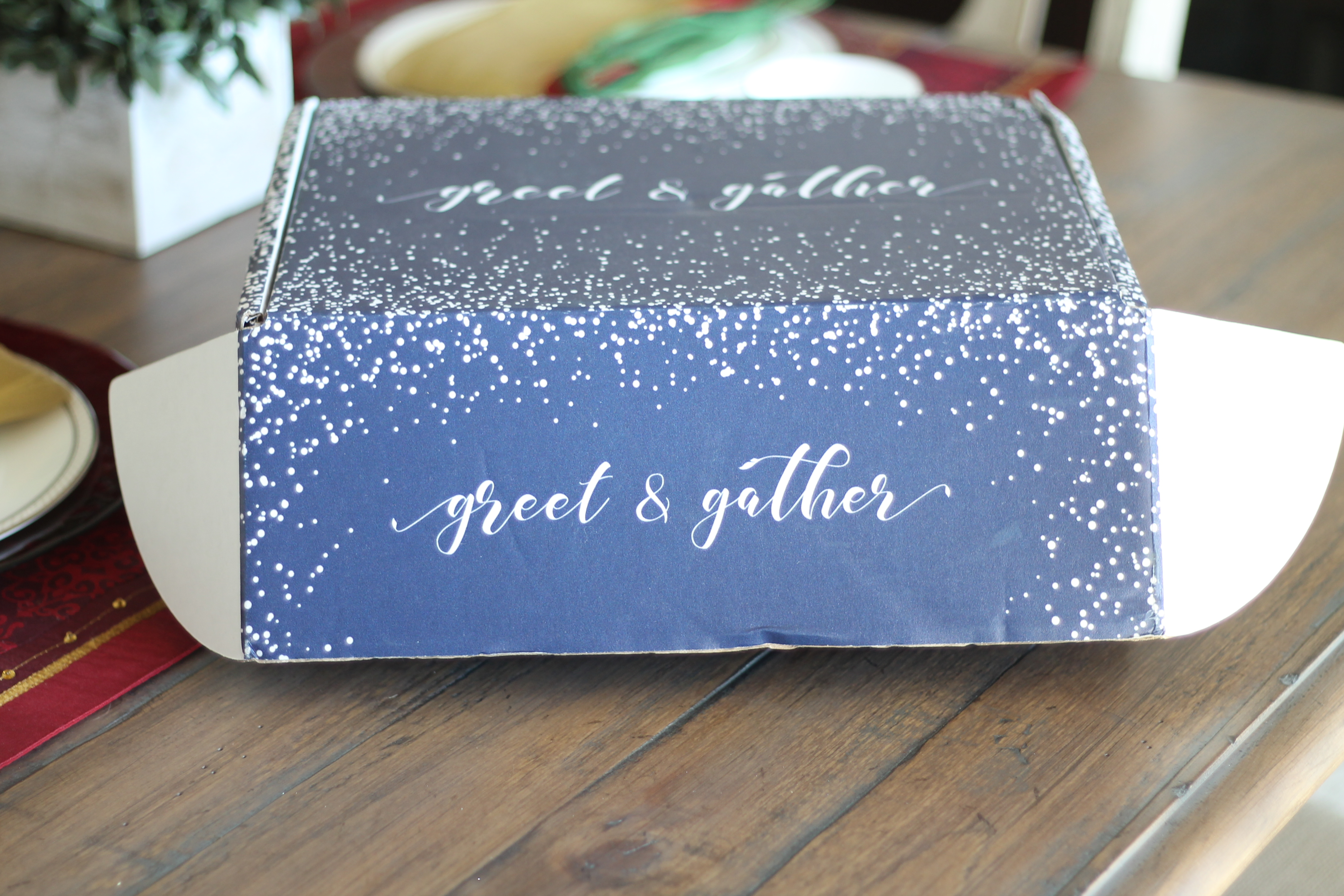 I'm so excited to tell you all about this brand new business for all the hostesses with the mostesses!
Greet & Gather is a subscription box company for people who love to entertain. Each month, you'll receive a box filled with 4-6 items that can be used for your next hosting event in your home. You can expect things like serving items, place card holders, linens, cocktail stemware, coasters, and more.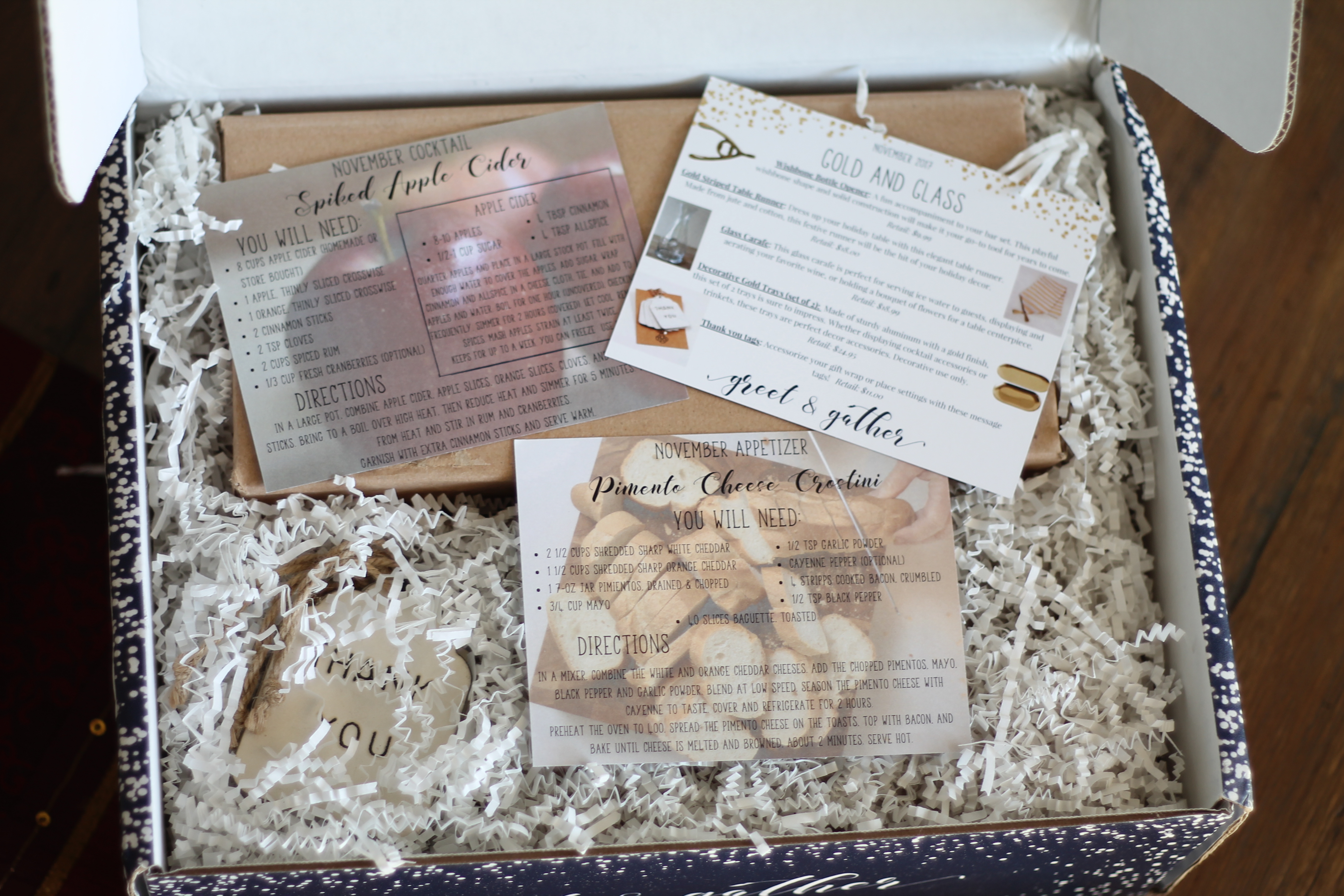 In the box, you will also receive an explanation of each item and two recipes, along with all of your goodies of course. This would make the perfect gift for the lady who has everything or who loves to host!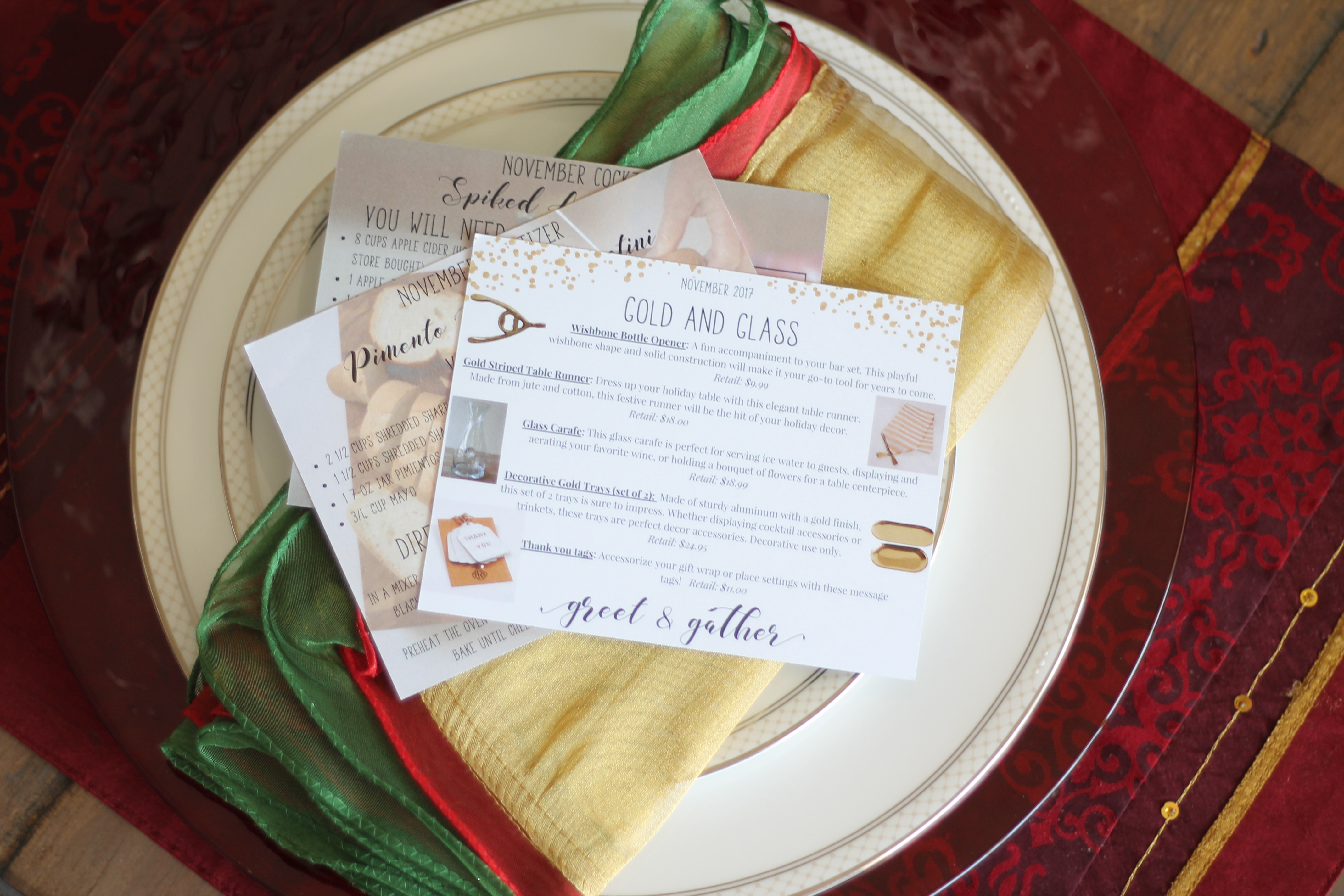 Boxes are $39.99/month on a recurring subscription. There are pre-payment options of 3 and 6 months which work out to less per-month pricing ($37.99 and $35.99, respectively). Each month has a unique theme, and new themes are announced at the beginning of each month.
Look how fun November's box was!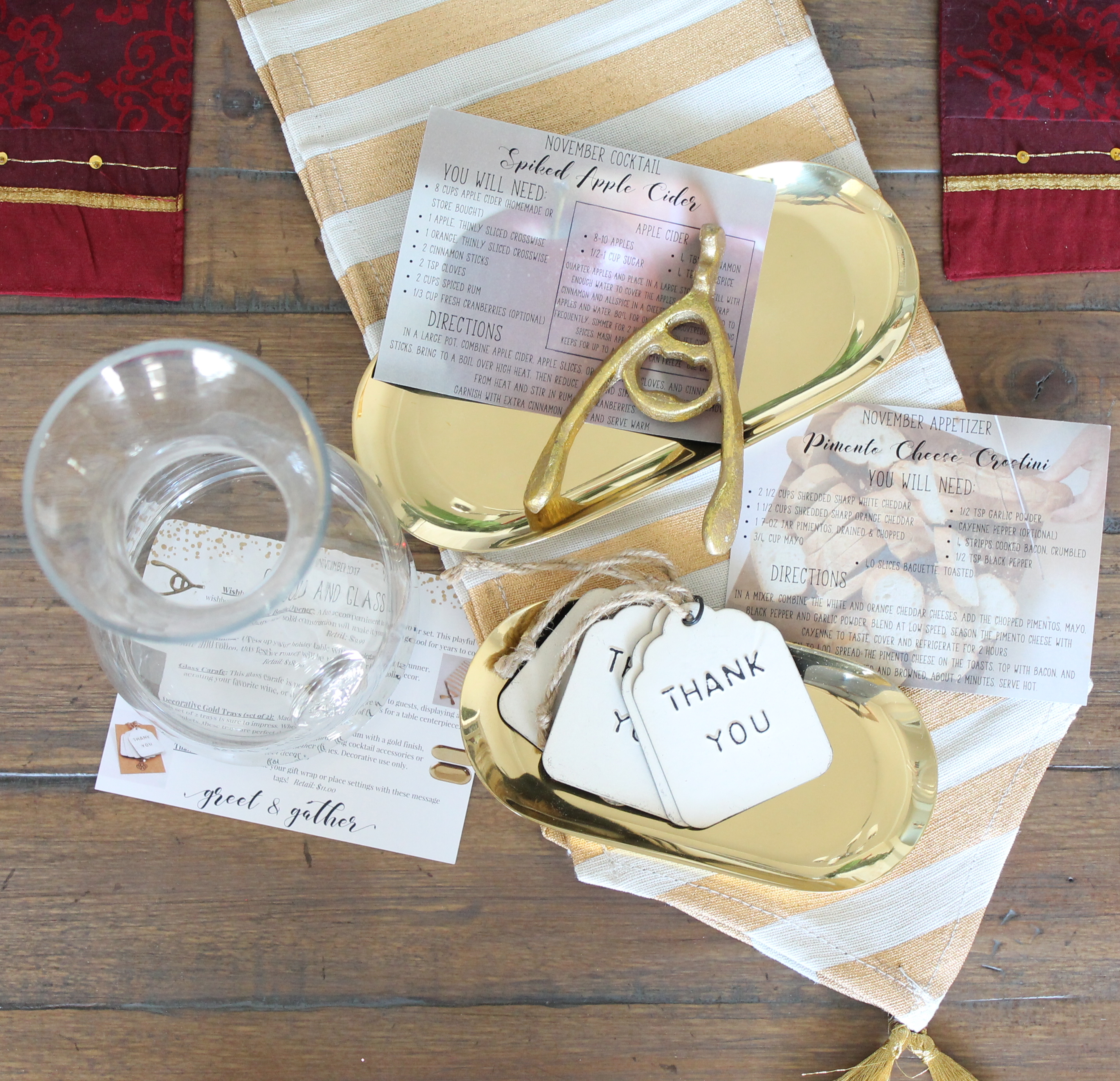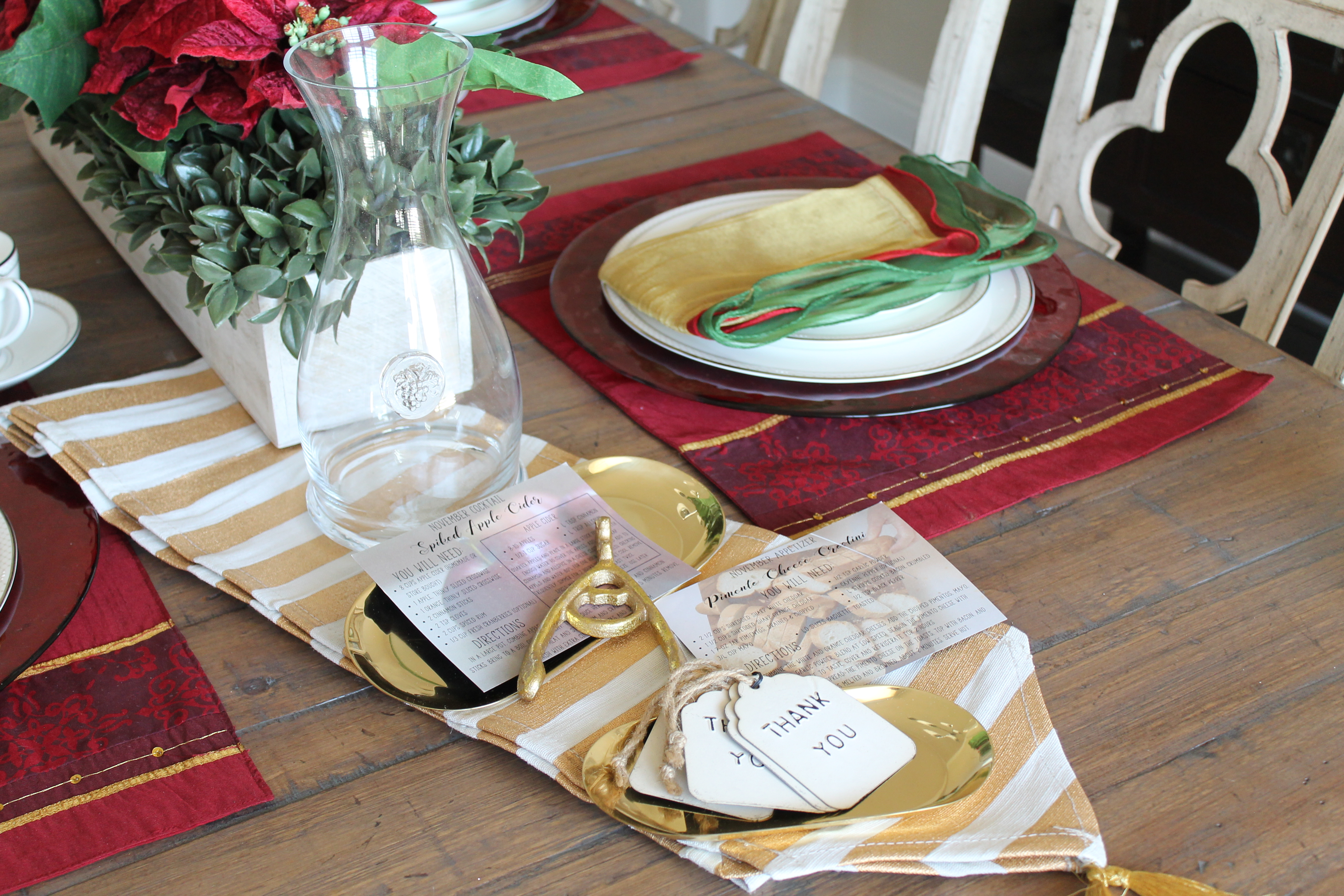 I think the runner goes perfectly on my dining room table, and I can't wait to use the carafe.
You should definitely check this out and give as a gift or as a gift to yourself because we have a special coupon cod! Use code: SEVENGRACES for 10% off your first box OR 10% off a pre-paid option (which already has a built-in discount so this is huge).
Greet & Gather was so gracious to give us this, so y'all enjoy! Orders received by December 10 will receive the DECEMBER BOX and I think it's going to be a glam, festive one! Gift subscriptions are also available, and these boxes look great under the tree. All you'd need is a little ribbon and bow. ;)
THREE.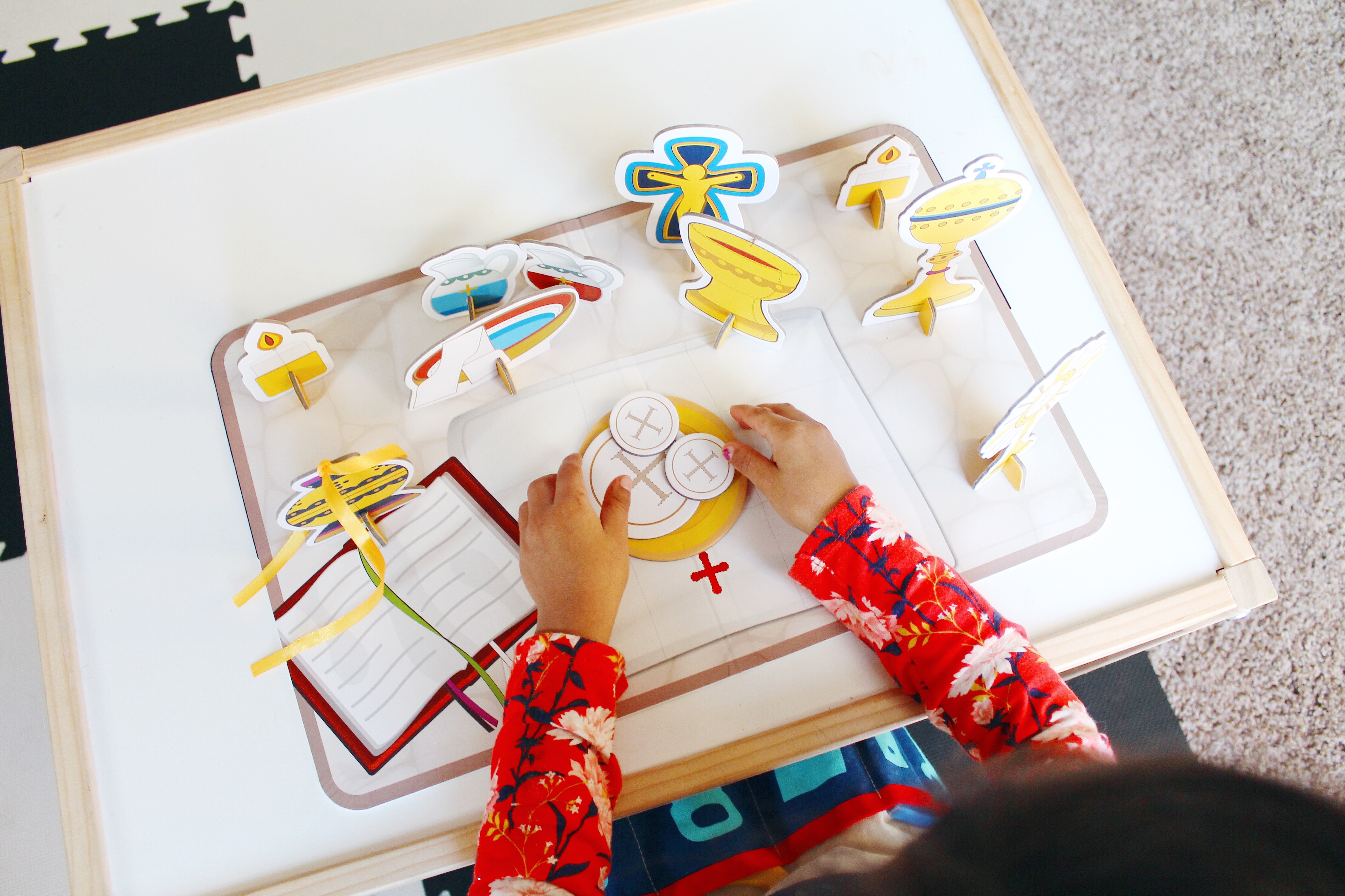 All right guys. This company stole my Catholic-mama heart. They are a faith-based, inspirational company passionate about providing toys and activities for kids to explore values in a fun way. It is their mission to fill hearts, minds and imaginations with God's presence and all things good. How fun and awesome is that?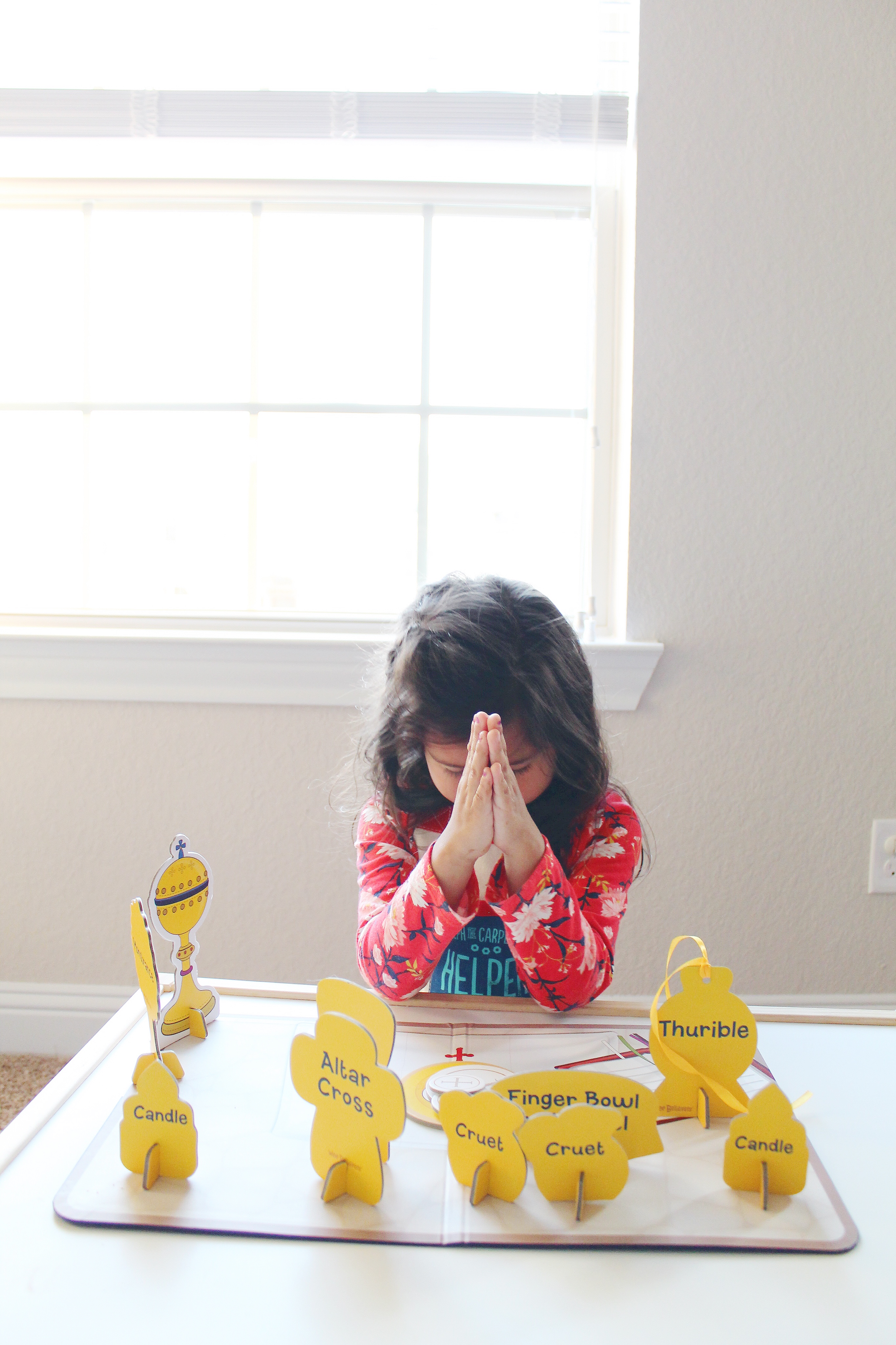 They have the cutest things, but I'm especially fond of their Catholic items. The Mass Kit is my favorite, because not only does it teach Charlotte what mass is like for the priest, but it also teaches us the importance of each item used during mass. Each toy comes with an explanation of items, and it's the best!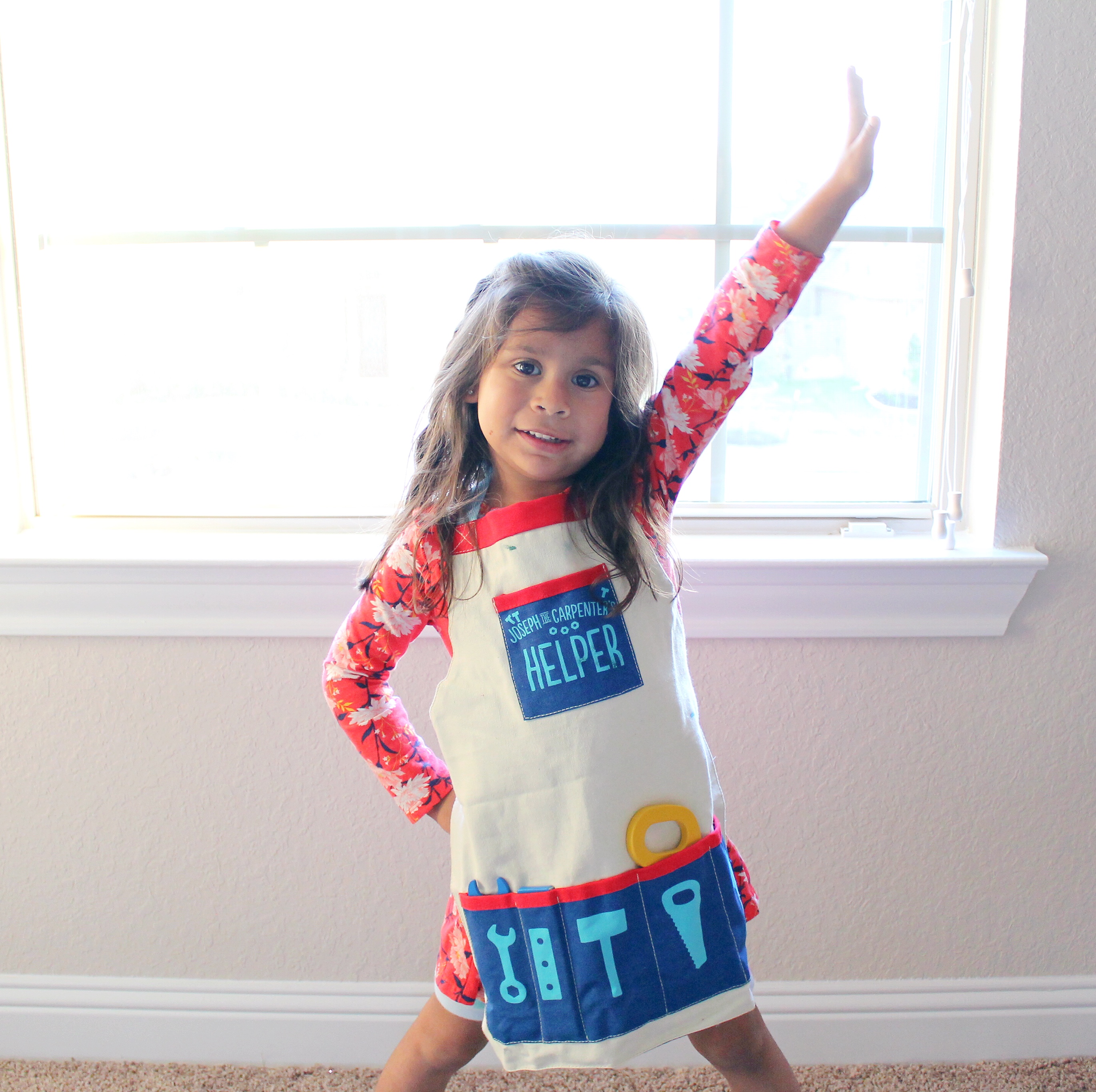 This is another cute one! Joseph the Carpenter's Helper Tool Set and Work Apron teaches children the value of hard work through Wee Believer's original poem, "The Story of Joseph the Carpenter," screen printed on the inside of the apron. It's too precious!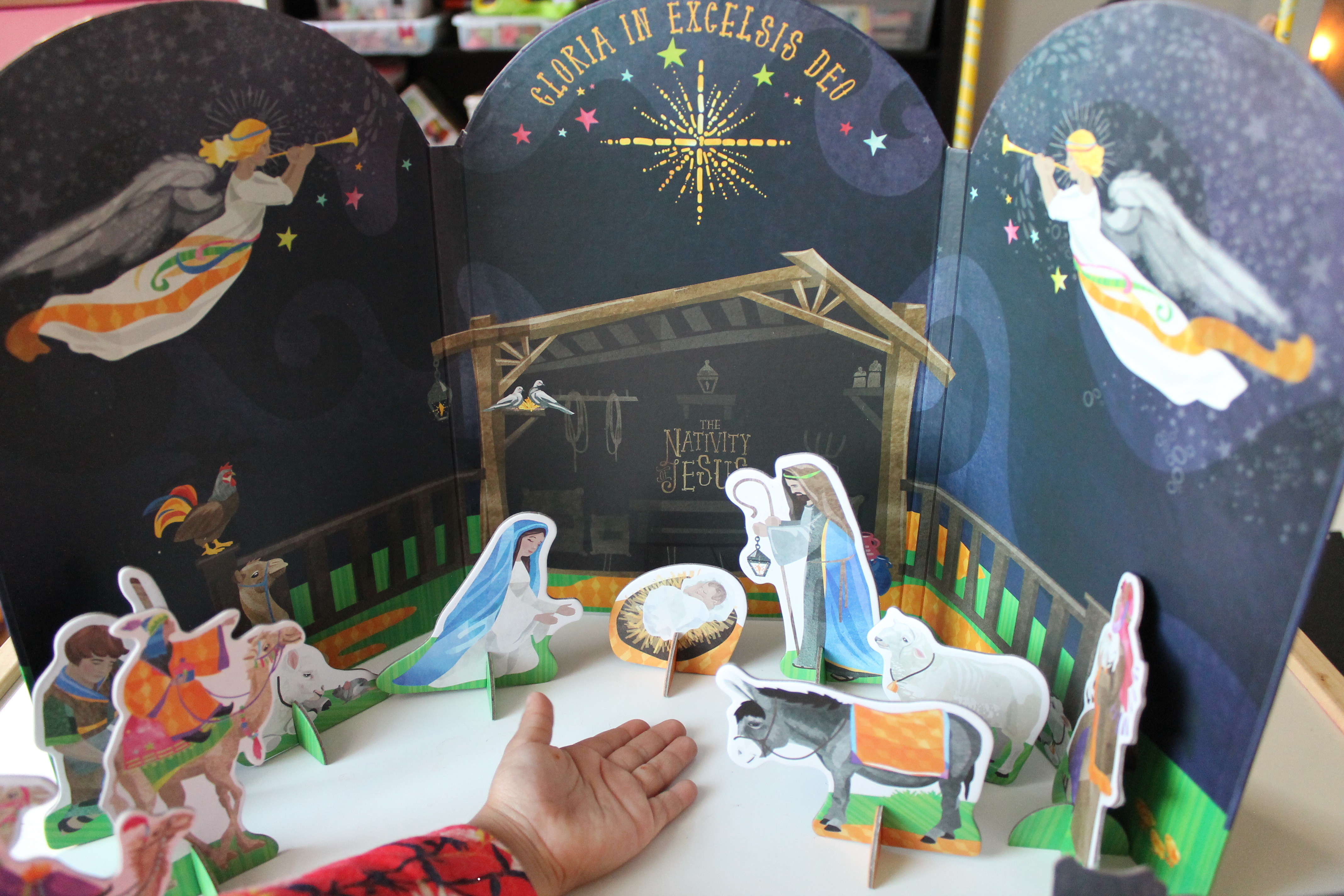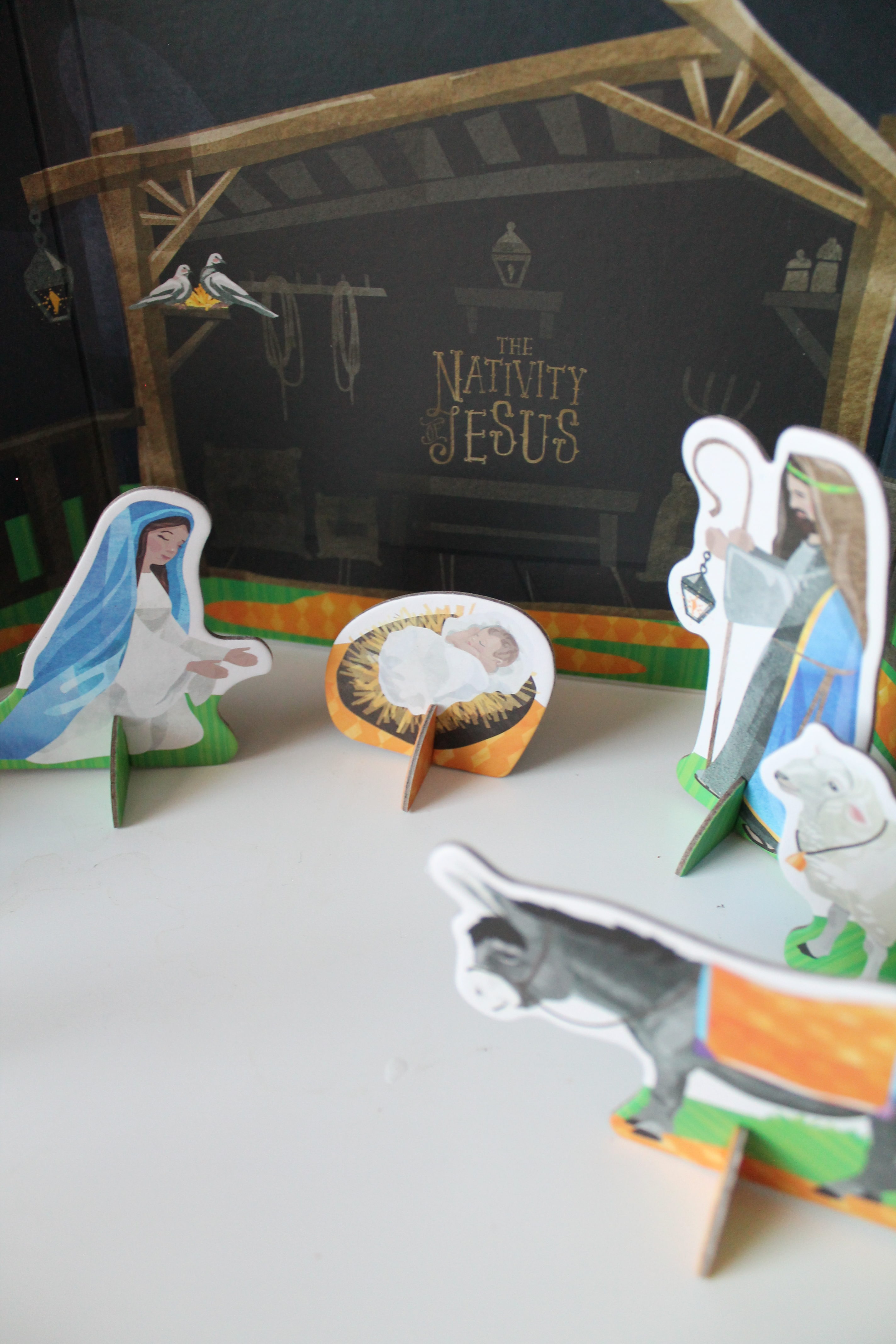 And of course, the pop-out Nativity scene is also the cutest. We have this setup in the playroom for our babies to see during this most beautiful season of Advent.
These gifts would be perfect for your kids or family! There are plenty of plush dolls and animals to choose from, crafts, baby toys, and more.
Use code sevengraces for 30% off your entire order! There are tons of cute stocking stuffers and gifts for your Advent calendar, too.
FOUR. 
I did 5 blog posts this week. That might not mean much to you, but OMG, that was work, y'all. I can't even remember the last time that's happened. God bless you if you read all 5! ;) Here's a rundown of what's new here:
Cyber Monday Deals & Gift Ideas
Hostess Tips for Your Best & No-Stress Holiday :: Hot Apple Tea Cider Recipe
Baking Traditions with My Mini & No-Bake Banana Split Pie Recipe (a must see!)
Holiday Kid Fashion & 25 Christmas Activities for You & Your Family to this December
FIVE.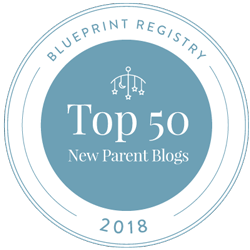 I made a top 50 list! You guys, just when I think I can't go anymore in the blogging department, something happens to remind me that maybe I'm doing exactly what I'm supposed to be doing at exactly the right time.
Blueprint Registry recognized Seven Graces as one of the Top 50 New Parent Blogs to follow in 2018! I am completely honored and grateful, especially after reading all about the other blogs who made the list. I'm in such great company, as so many of my favorites made the list, blogs I used to read before I ever became a blogger. Such a blessing and such a fun recognition! You can read the article and what they had to say about us here. ;)
Four years in, and honestly, I never thought blogging would lead me down the road it has taken me. It's been quite the ride and has turned into my business and baby. Proud and thankful and humbled pretty much sums it up.
Thank you for reading and coming back time and time again. Thank you for sharing my pins on Pinterest, liking my images on Instagram, chatting with our community on Facebook, and sharing the heartfelt posts of mine with others. Your sweet comments and encouragement nudge me through the tough times, and when I get a message or email from one of you telling me how I helped you in any way–that's exactly why I do this. Truly, I can't thank you all enough for turning this passion of a creative outlet for me into a thriving and flourishing business. You all are awesome.
Xoxo,
Kristy