Eeek, it's the last weekend before Christmas weekend, can you believe it? Are you done with all of your shopping? Have you checked your list and checked it twice? We are allllmost done with all of our shopping, and Michael has already wrapped 60% of the gifts we're giving. He's the best. Before you have a busy, fun weekend enjoying a little Christmas cheer, I wanted to share with you FIVE things on my radar this week.
Disclosure: Some of the items below were sent to us in exchange for a review. As always, thoughts and opinions are completely my own. 
ONE. 
WOOM BIKES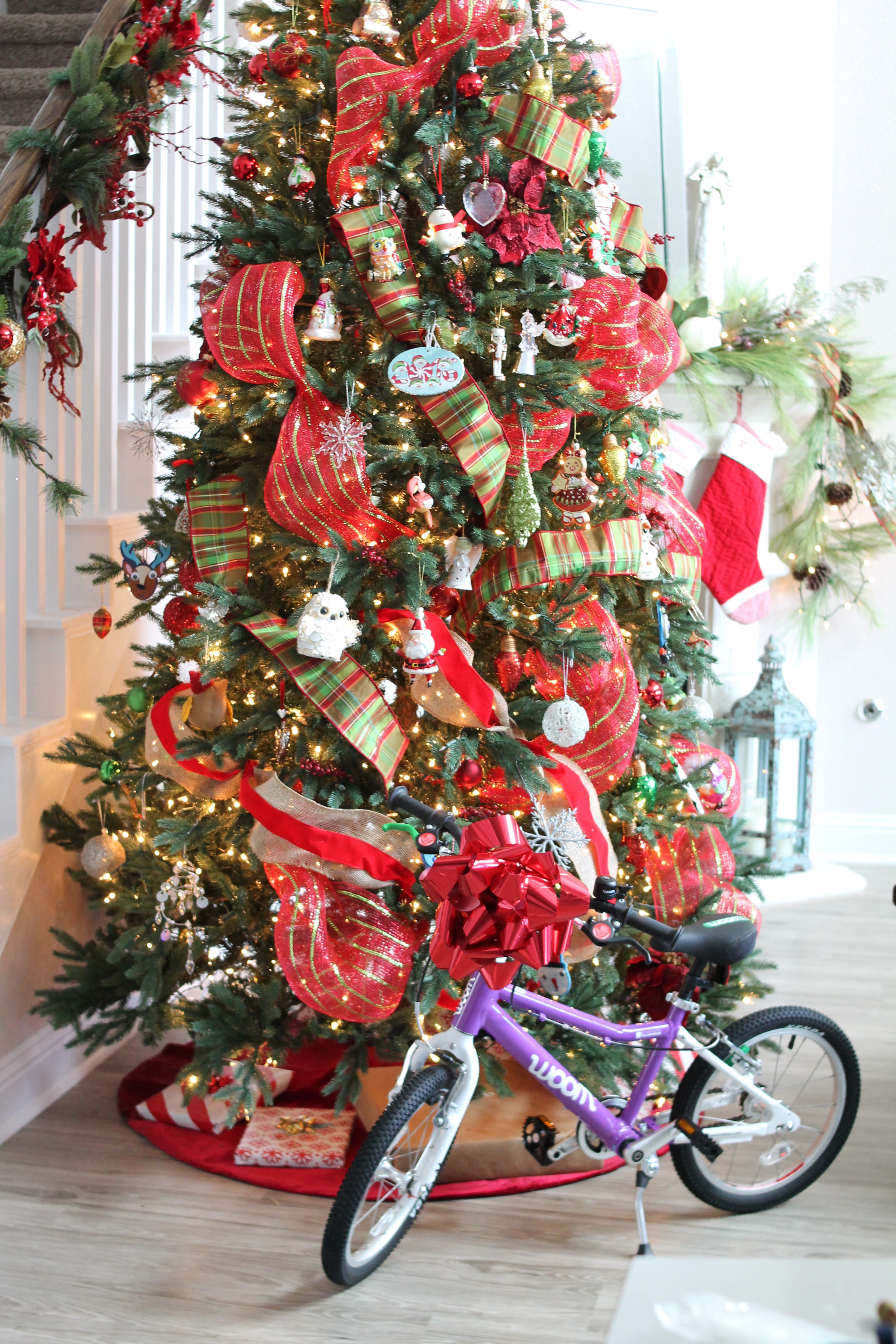 Have you ever wondered what to get the kid who has everything? You guys, WOOM BIKES is the answer! This bike is unlike any other kid's bicycle on the market. It is honestly the best. They have built a bike for every stage your little rider needs :: just starting out (Woom 1–balance bike), beginning rider (Woom 2), preschool rider (Woom 3), elementary rider (Woom 4), big kid (Woom 5), and adults (Woom 6).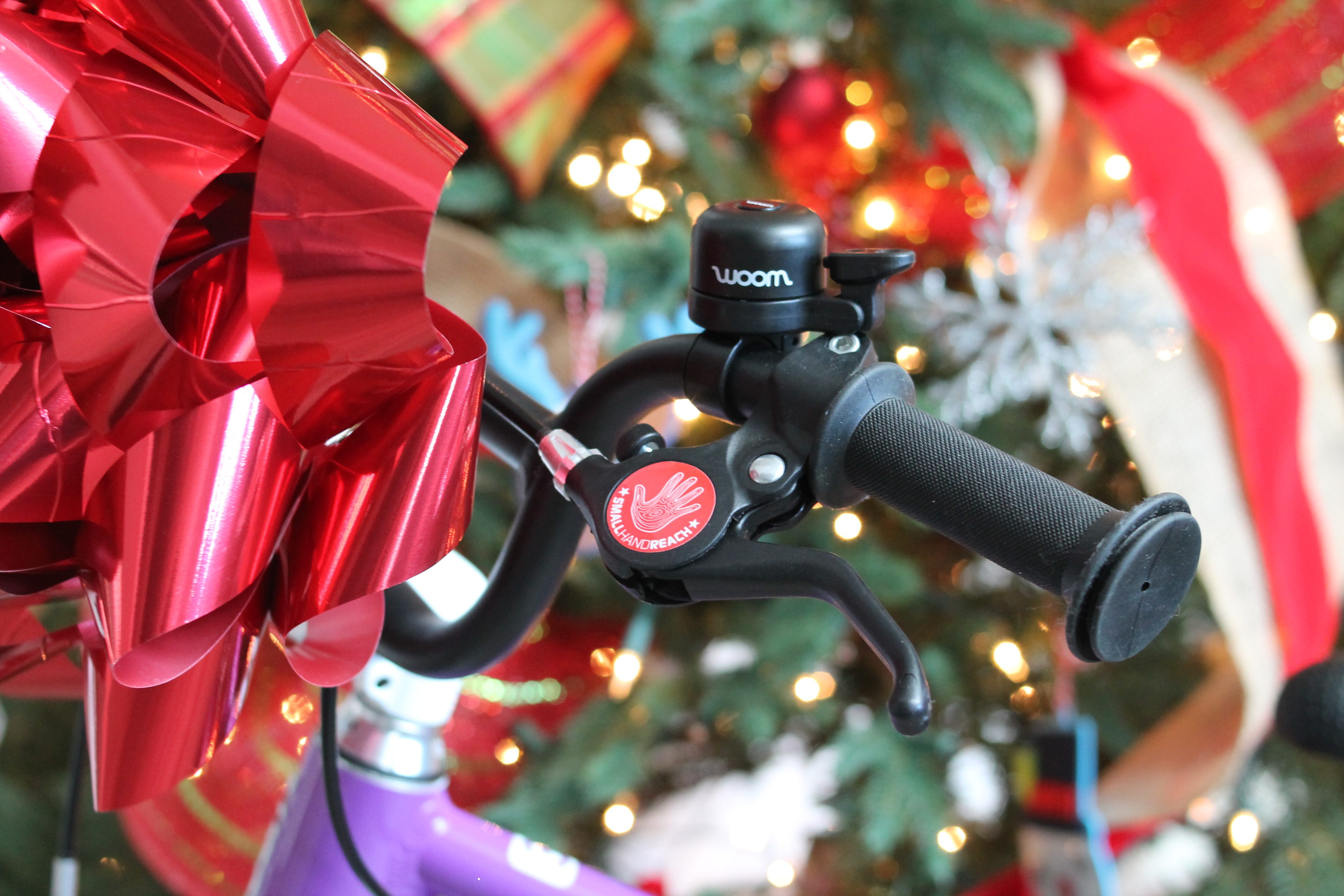 You can see just how awesome they are by watching this video of Charlotte learning how to ride a bicycle in one week flat. No training wheels ever needed! (You can read our full review and how she learned how to ride a bike here.)
I cannot say enough about the WOOM Bikes company either. They are based in Austin and are the friendliest group of people who truly care about their customers and customer's experience.
The bikes are the highest of quality, super light, and worth every penny. They also have an upcycle program where you can trade in your child's current bike for a huge discount bike to upgrade to the next step bike.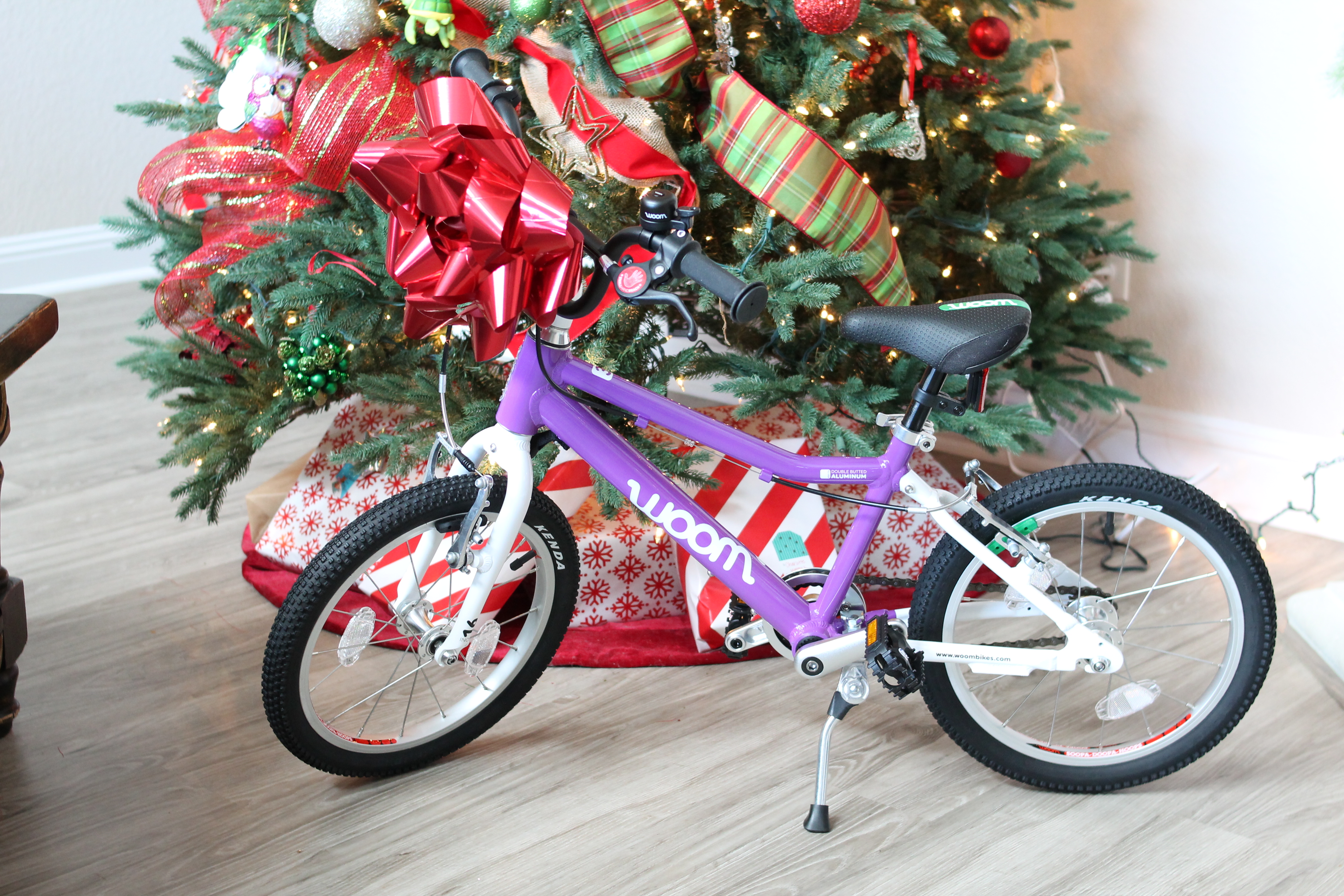 Charlotte is getting the Woom 3 for Christmas, and I cannot wait for her to start riding this one. Definitely check them out!
TWO.
DANIEL WELLINGTON WATCHES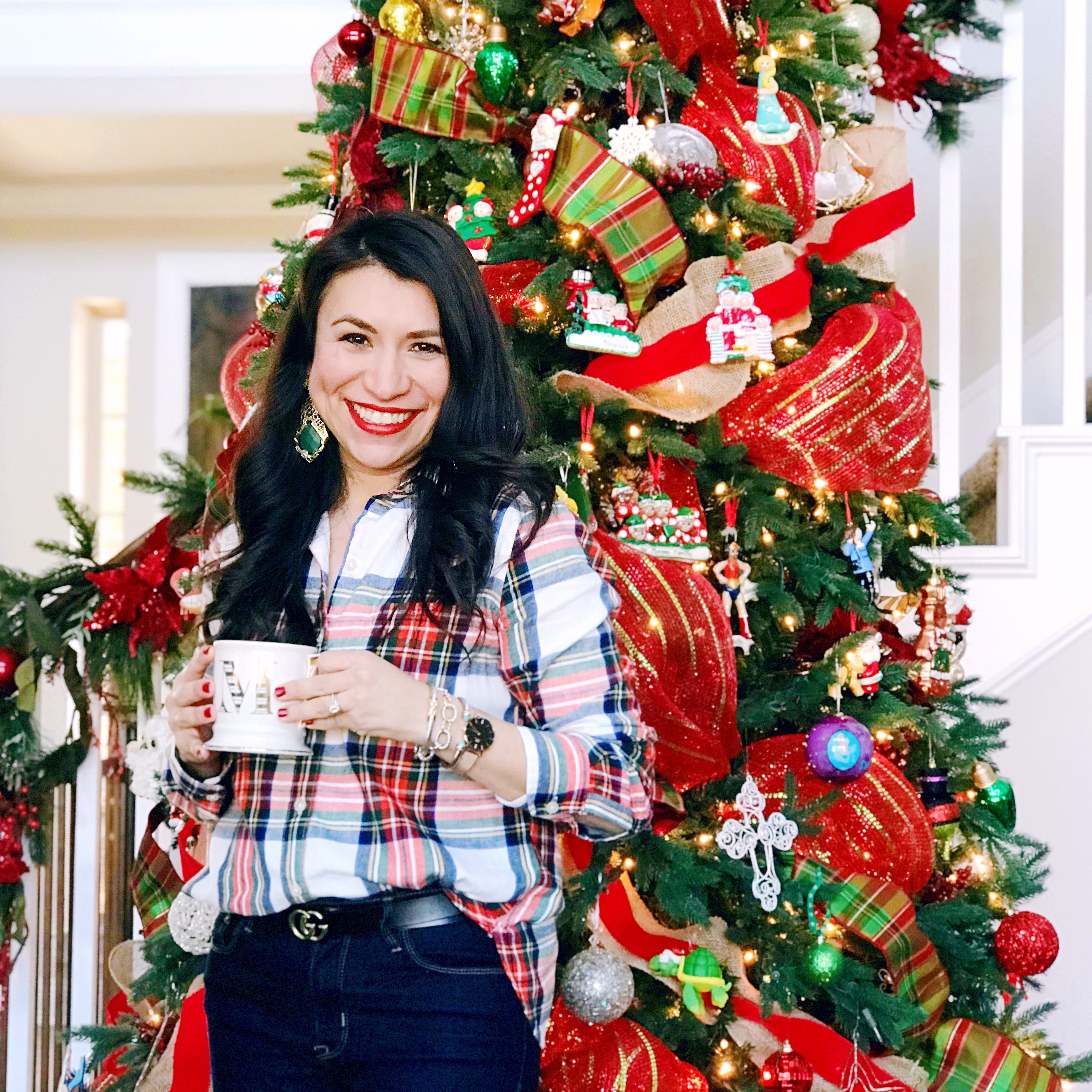 I just got this beautiful new watch from Daniel Wellington, and they have some of the prettiest, classiest watches. I'm loving my new rose gold watch with a black face. It's super elegant and timeless. You (or your sister) would love this in your stocking!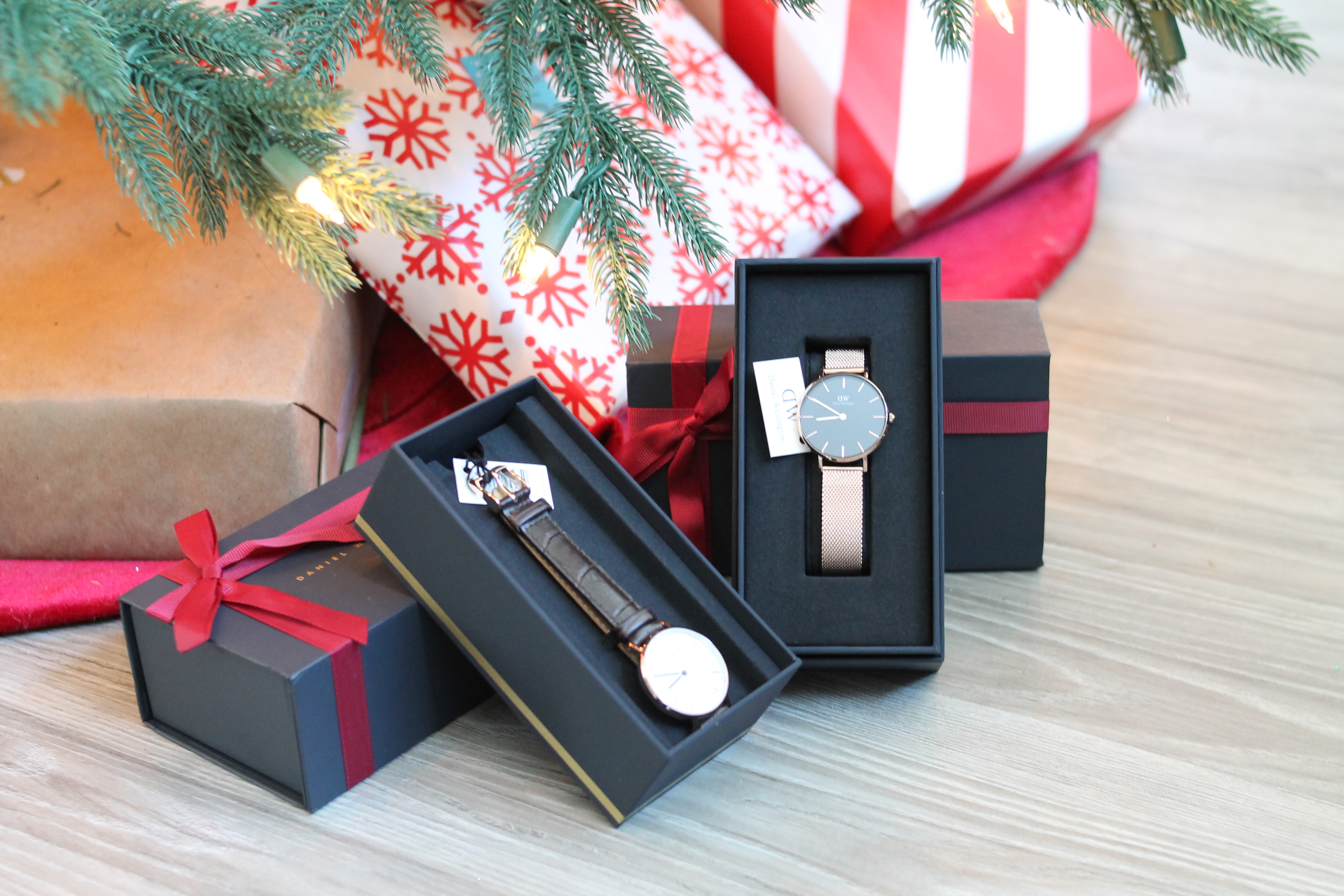 They were so generous to offer us 15% off their site using our own special code: KRISTY7
Their bundled set of a watch and cuff is already a great deal with 10% off, then add in the additional 15% off, and you've got the best gift ever. Such a beautiful gift to worn year round.
THREE.
SANTA PICTURES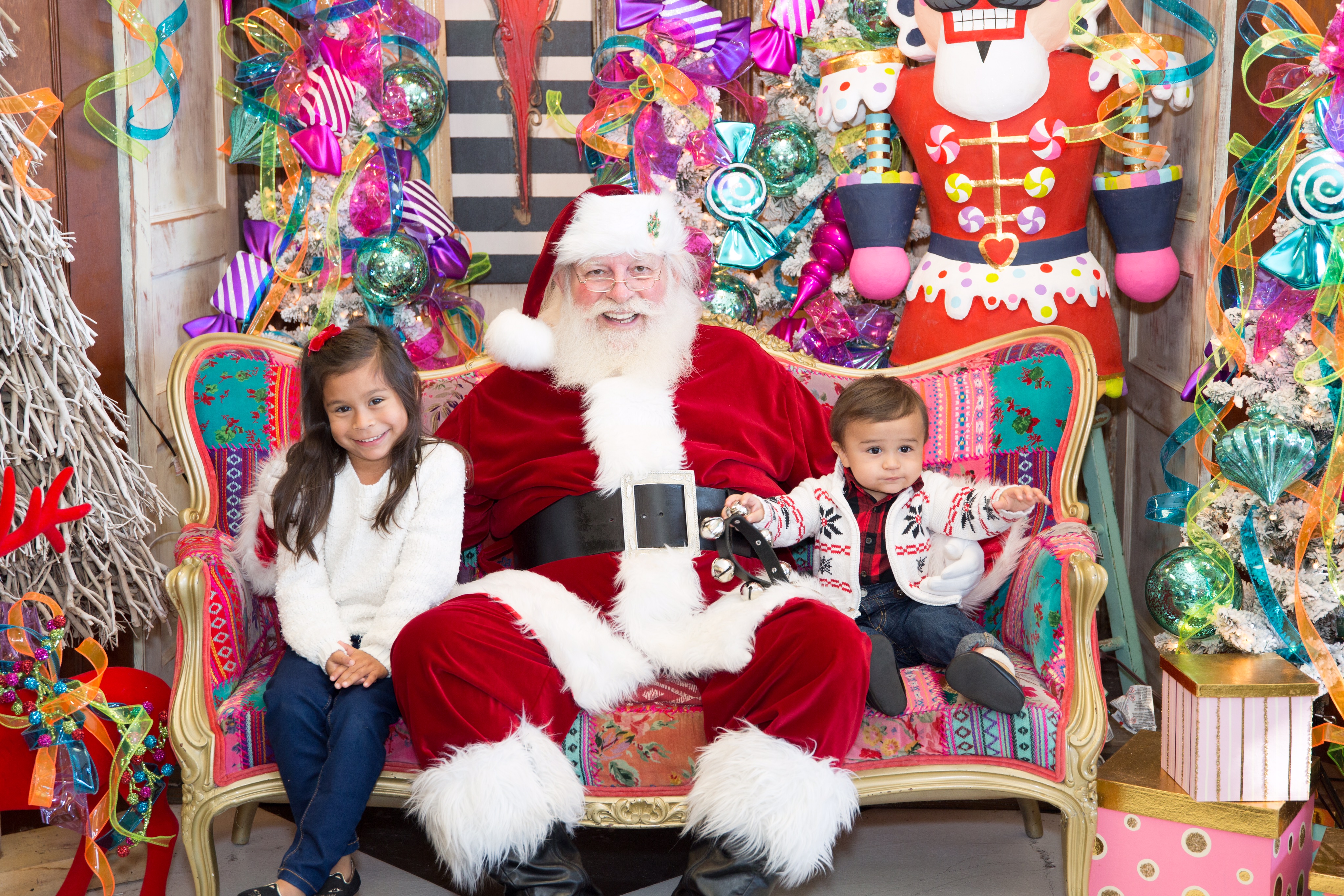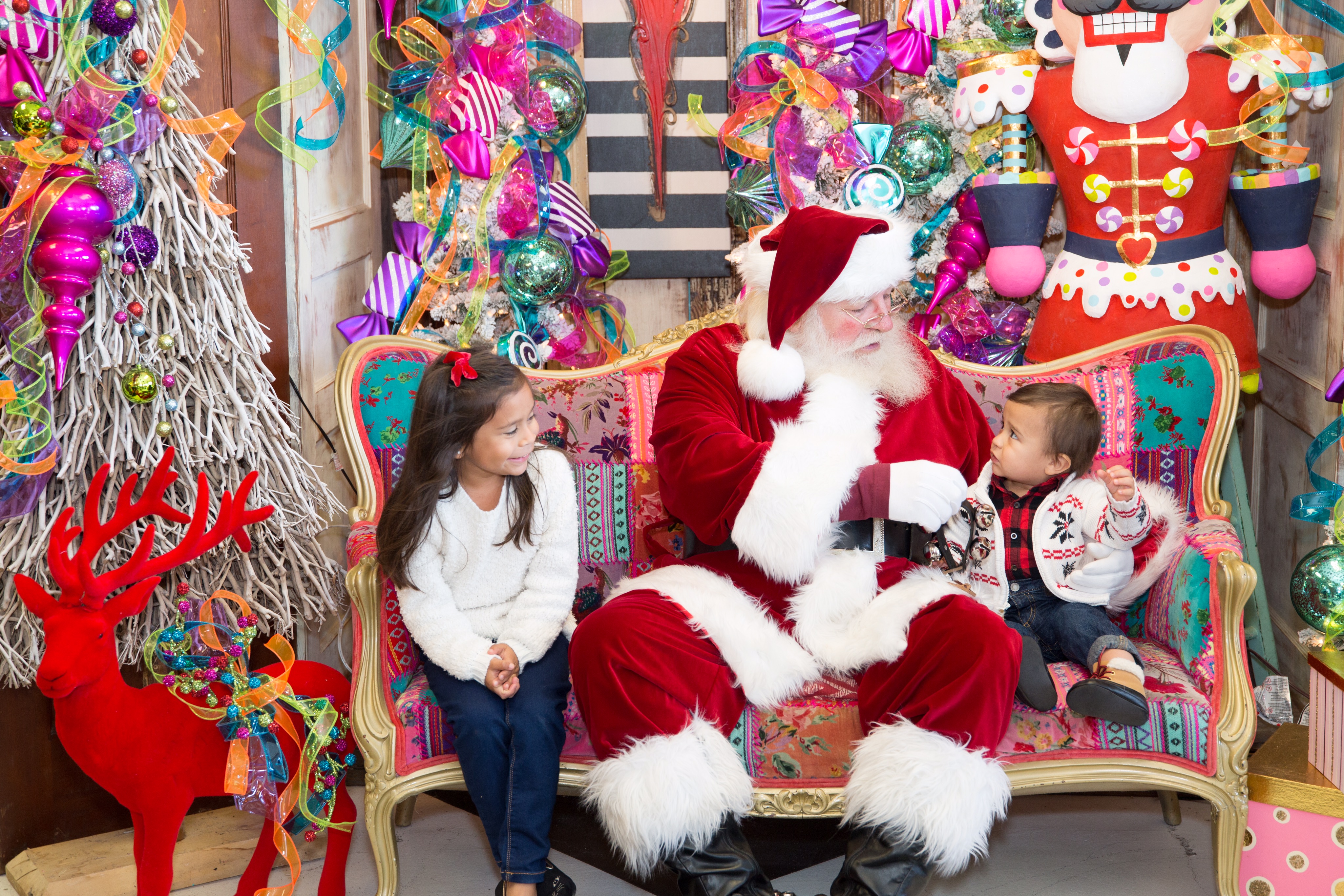 I don't think this needs much explanation. This has to be my most favorite Santa picture to date. They both did so great! Last year was a mess, but this year — GOLDEN.
FOUR. 
IT SNOWED IN TEXAS.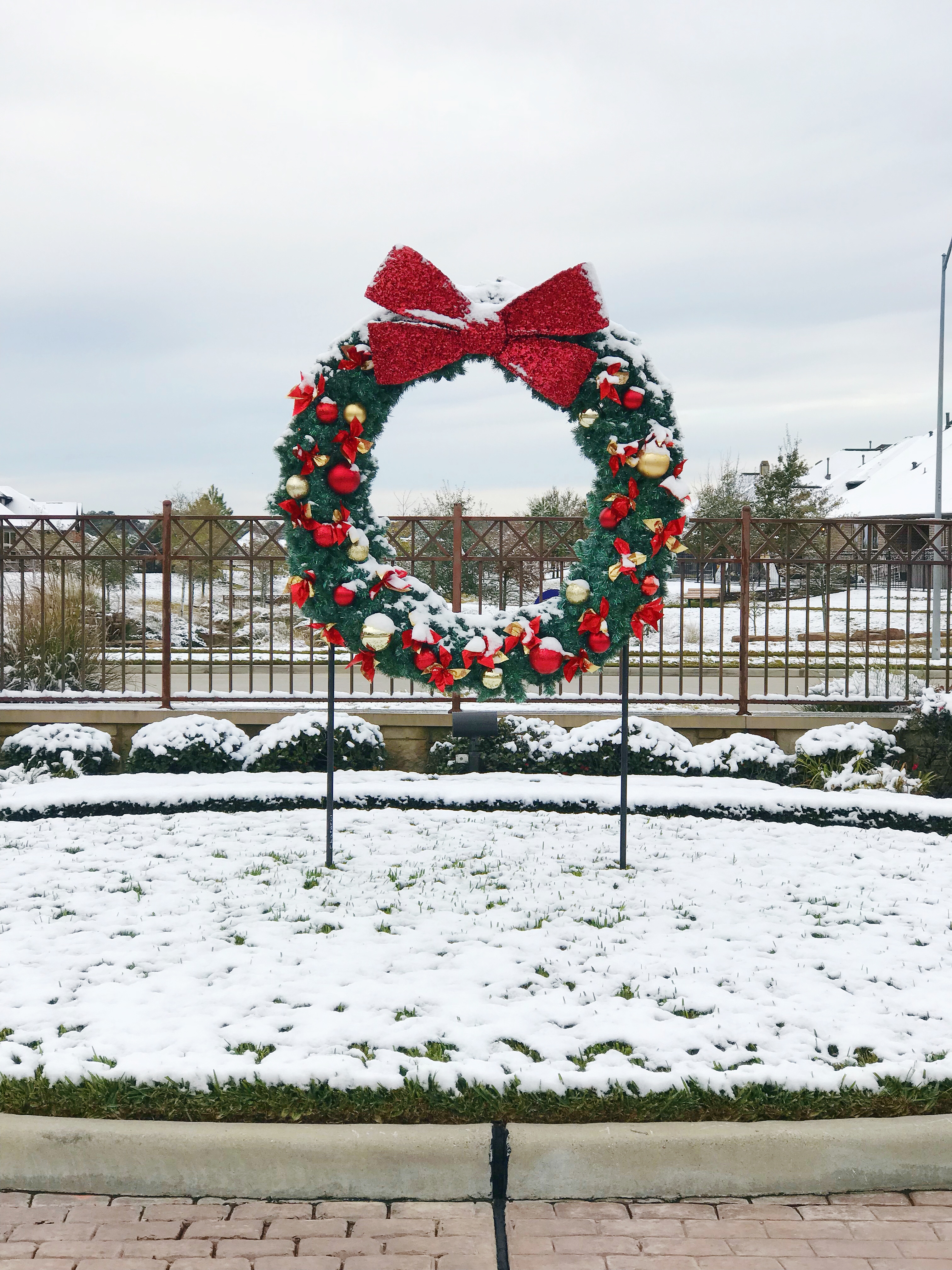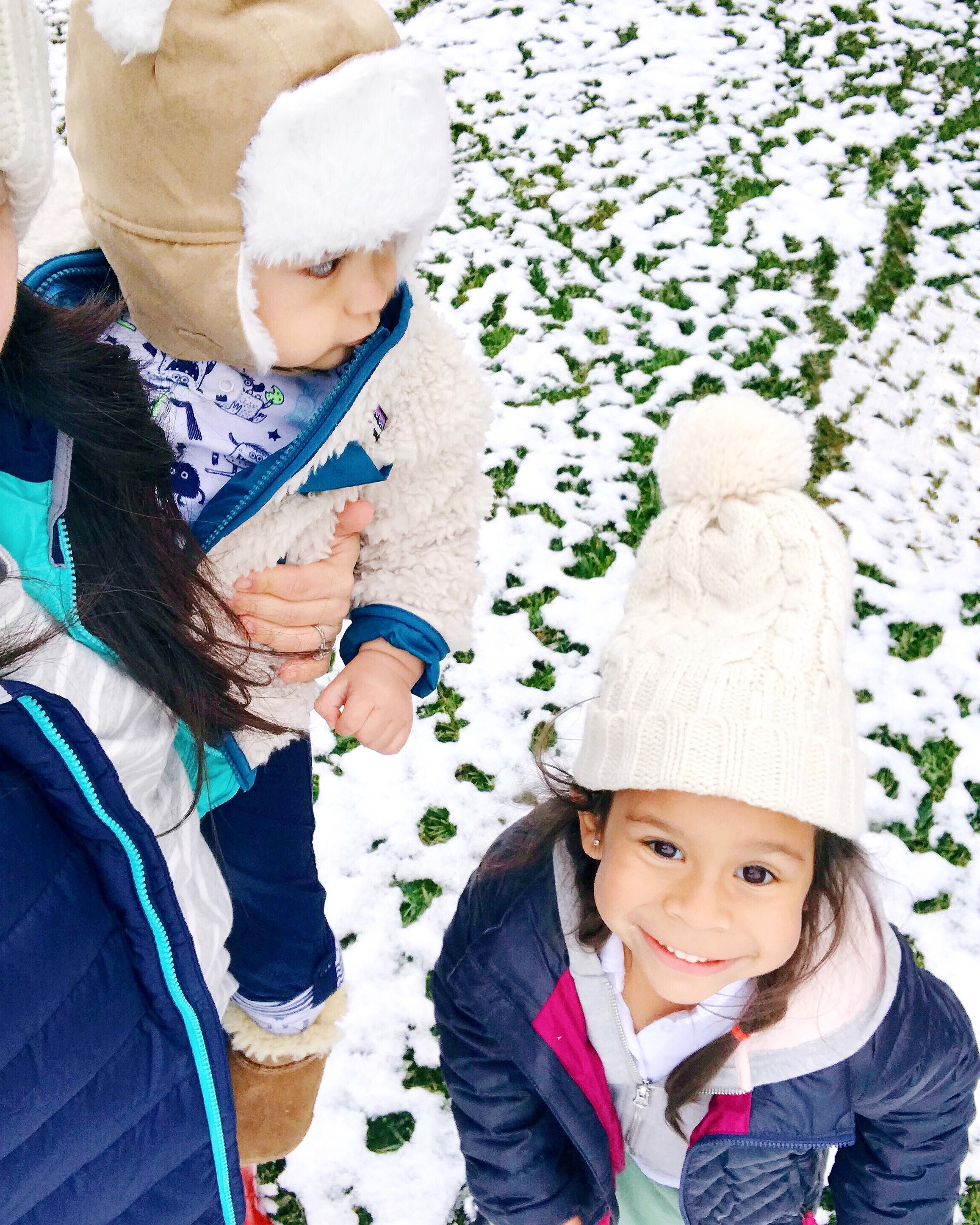 I don't know what kind of blogger I'd be if I didn't document the monumental snow we had last Friday here in Houston. I shared plenty on Instagram, but I had to put in here, too. It was completely magical even if it only lasted for 12 hours. Best gift of the season so far.
FIVE.
COUNTDOWN TO CHRISTMAS
I only did one gift guide this year, and I'm so sorry if I didn't do one you were hoping for. I have done plenty in the past, but this year, I chose my sanity over trying to shell out as many gift guides as I could. There are so many fabulous bloggers out there who shared more than enough for all of us, and I was certainly inspired by a ton of my colleagues for sure.
I've been trying to focus on my little people as much as possible because I'm almost certain that this is my last year to stay home with them. I can't even talk about it yet because I get choked up, but they're my everything and the reason for every season, our little bit of Jesus here on earth.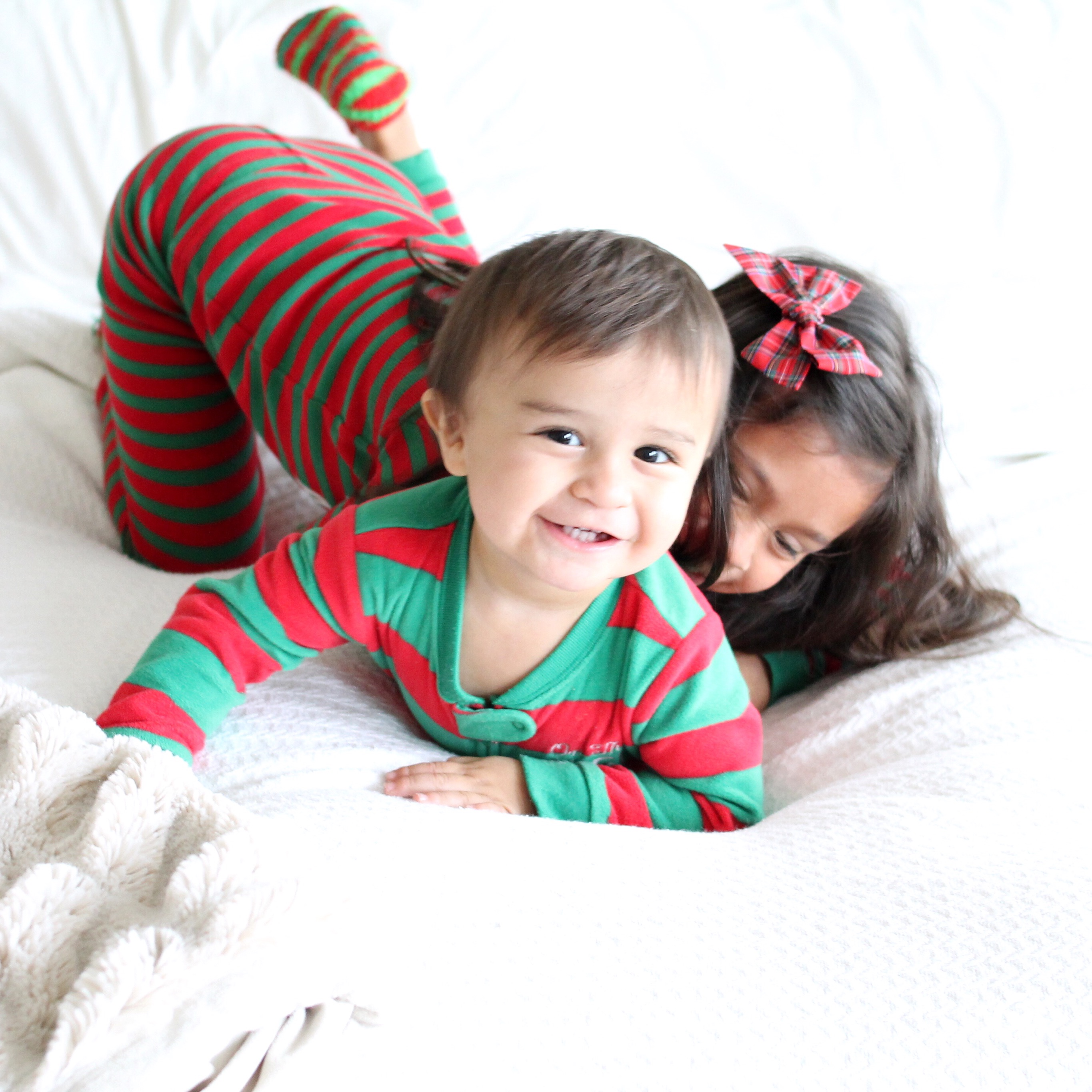 And if you need an easy pie recipe, check this one out! And if you click on its picture, it'll take you to a site with lots of yummy recipes using our secret ingredient.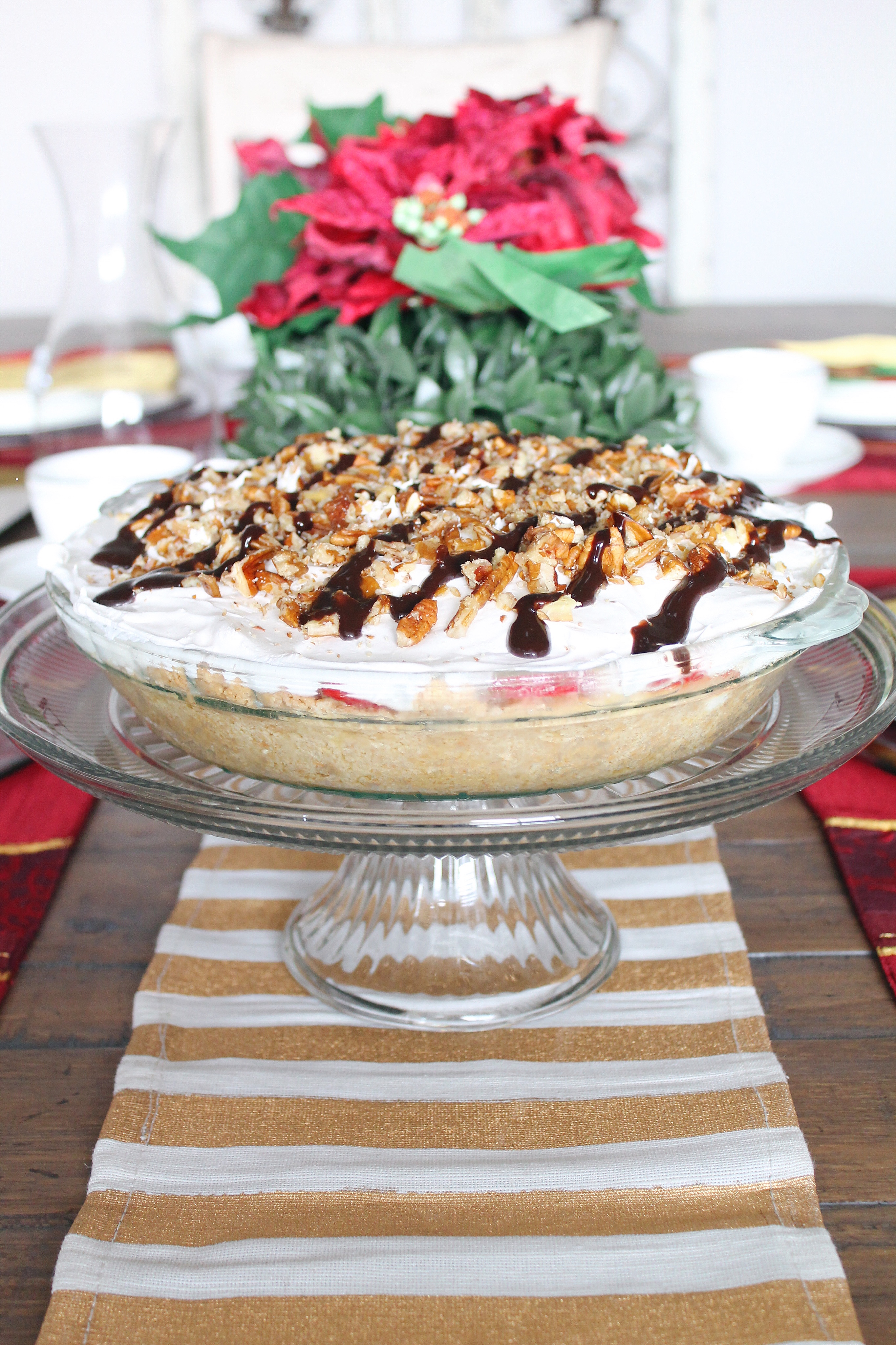 Be merry and bright, friends! Talk to you soon. Xoxo, Kristy