This post is part of a social shopper marketing insight campaign with Pollinate Media Group® and Milo's Tea Company, but all my opinions are my own. #pmedia #PassTheMilos http://my-disclosur.es/OBsstV
Now that Thanksgiving has come and gone (and the madness that was Cyber Week), I feel like we're getting to that season of overwhelm. While this should be the most joyous season of all, sometimes stress can weigh us down. Not today, sister! How do we keep the stress away? We have a plan (and maybe drink a cup of warm Milo's tea like the one I'm about to share to take a minute and relax) and listen to all the hostess tips! ;)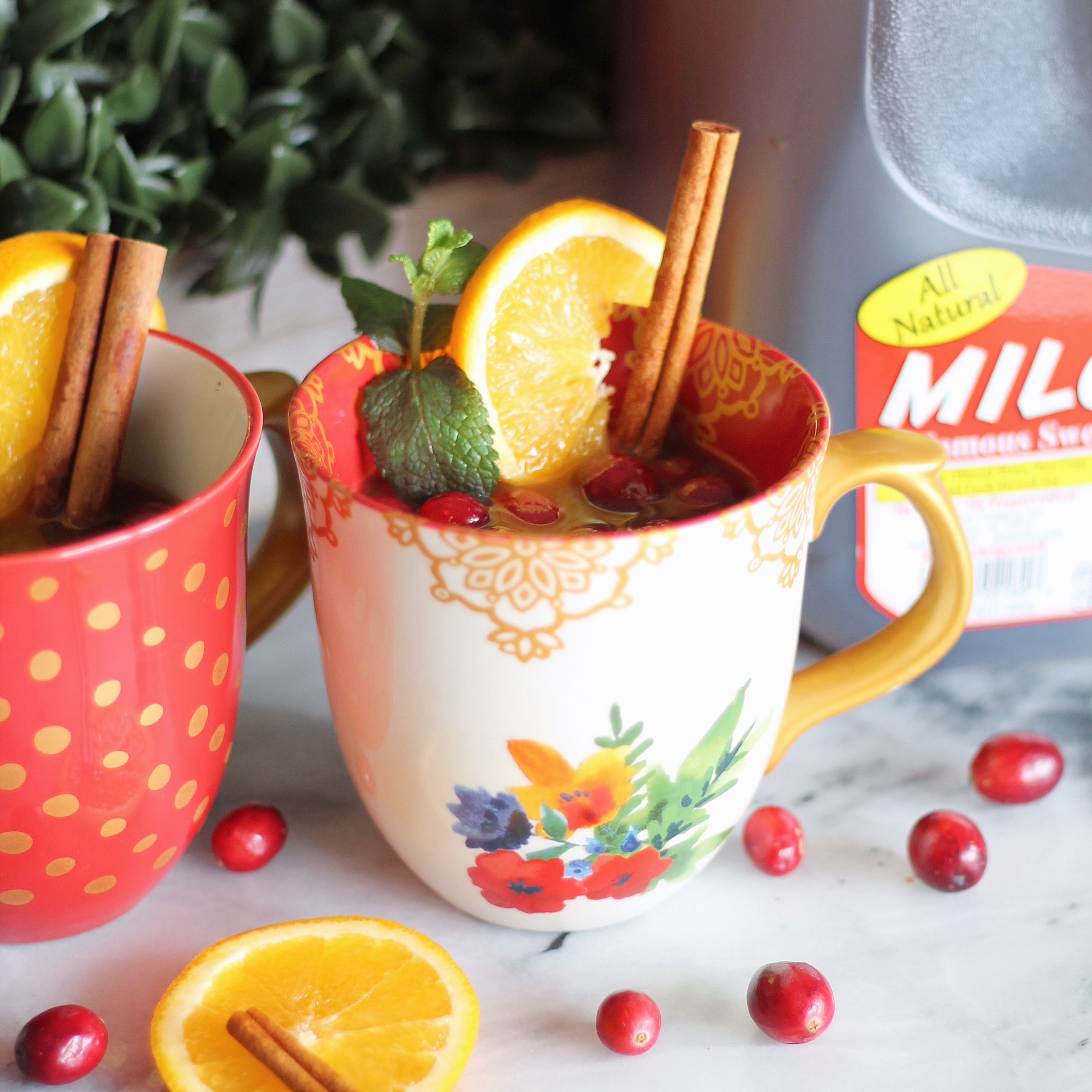 This year, I'll be hosting Christmas for my immediate family and dad, and I'm so excited! Nothing beats family time, and serving others is such a joy. Here are a few tips as you take on the role of hostess to make your life a little easier during the most wonderful time of the year.
Tips for Hosting a Holiday
Have a game plan.
Think of all the important details: who, what, when, where, and how. Write it down in your planner or note section of your phone. Who's coming over? Formal or informal? Hors d'oeuvres or a sit-down meal? We typically do things buffet style during the holidays, that way food can stay warm even if you're still prepping for company to arrive.
Meal plan. 
What are you going to have as your main meal? Are you doing it all or are others bringing a dish as well? Communication between you and your people is key. Hors d'oeuvres are easy because you can make them ahead of time, and if it's something that must be made the day of, prep all of your ingredients ahead of time. Easy meals are key! You want to spend time with your guests not your kitchen.
Prep ahead of time.
Now that you know what you have on the menu, prep as much food as you can ahead of time. That's why easy menus are super important.  If you're organized and prepared, you'll also be more likely to enjoy yourself and your guests. ;)
Come up with a hot holiday beverage that makes your home smell wonderful.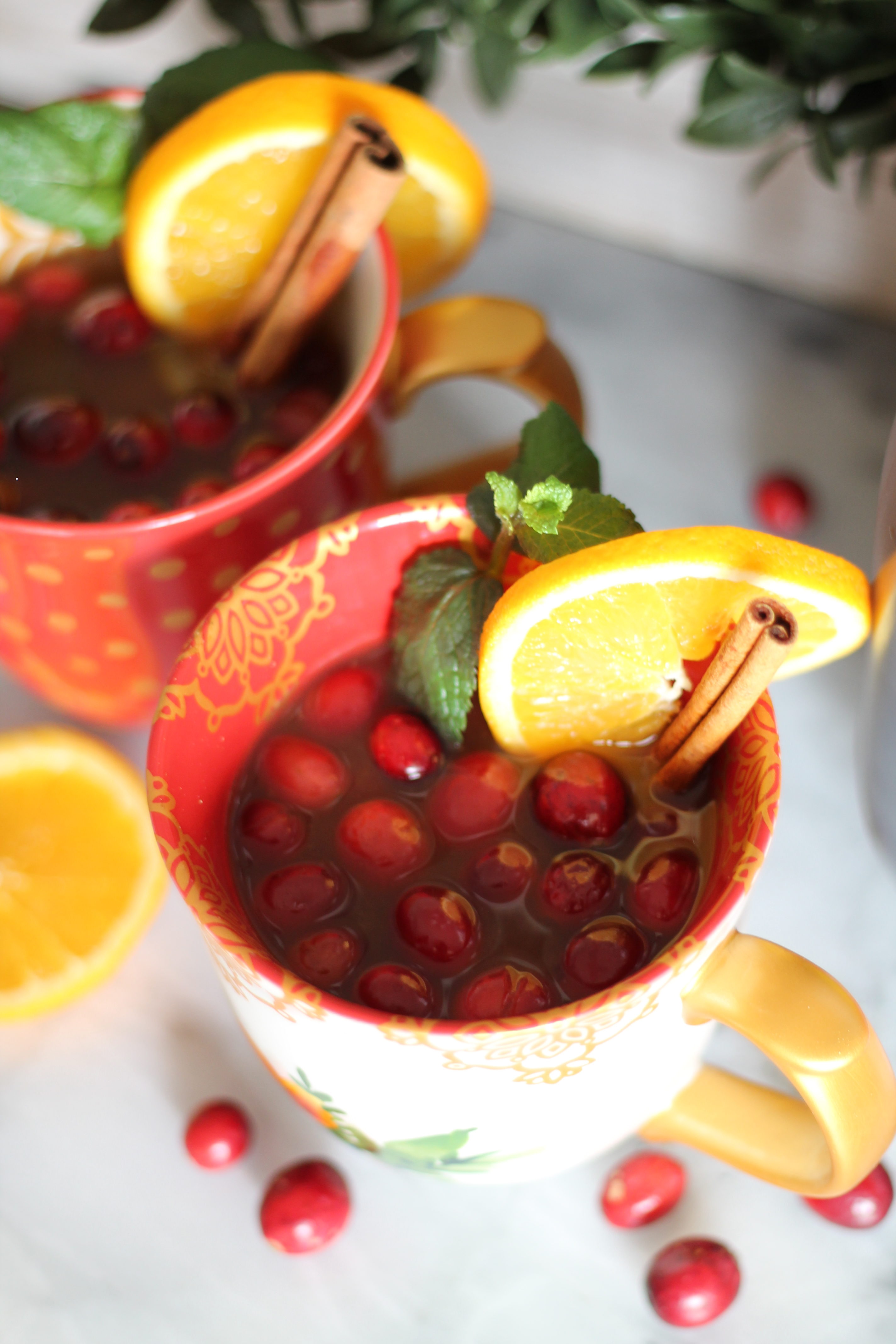 Want to kill two birds with one stone? Make this delicious and perfect holiday tea.
The Perfect Hot Holiday Tea 

2 cups Milo's Tea
1 cup orange juice
1/2 cup cranberry juice
1/2 cup apple juice
2 tsp. ground cloves in cheese cloth
2 cinnamon sticks
3/4 cup cranberries
orange slices & mint for garnish

This will make 4 (8 oz) cups of hot tea. Double or triple your recipe as needed.
Combine ingredients in a small pan and simmer for 30 minutes. Serve & garnish it up for your guests, and everyone will want the recipe.
Note: this smells SO GOOD while it's brewing. Your guests are sure to love it!
Set up a buffet table for hors d'oeuvres.
Create a little space for all of your appetizers, along with napkins, plates, and utensils. Don't be fancy about this, but you can be festive! Holiday paper plates or napkins, anyone?
Make a list.
At least a day or two in advance, write down a list and schedule of what needs to be made and when. Make sure everything is scheduled to be done at least an hour before your guests arrive. This will give you plenty of time to get dressed or deal with any last minute emergencies.
Think about presentation and decorations.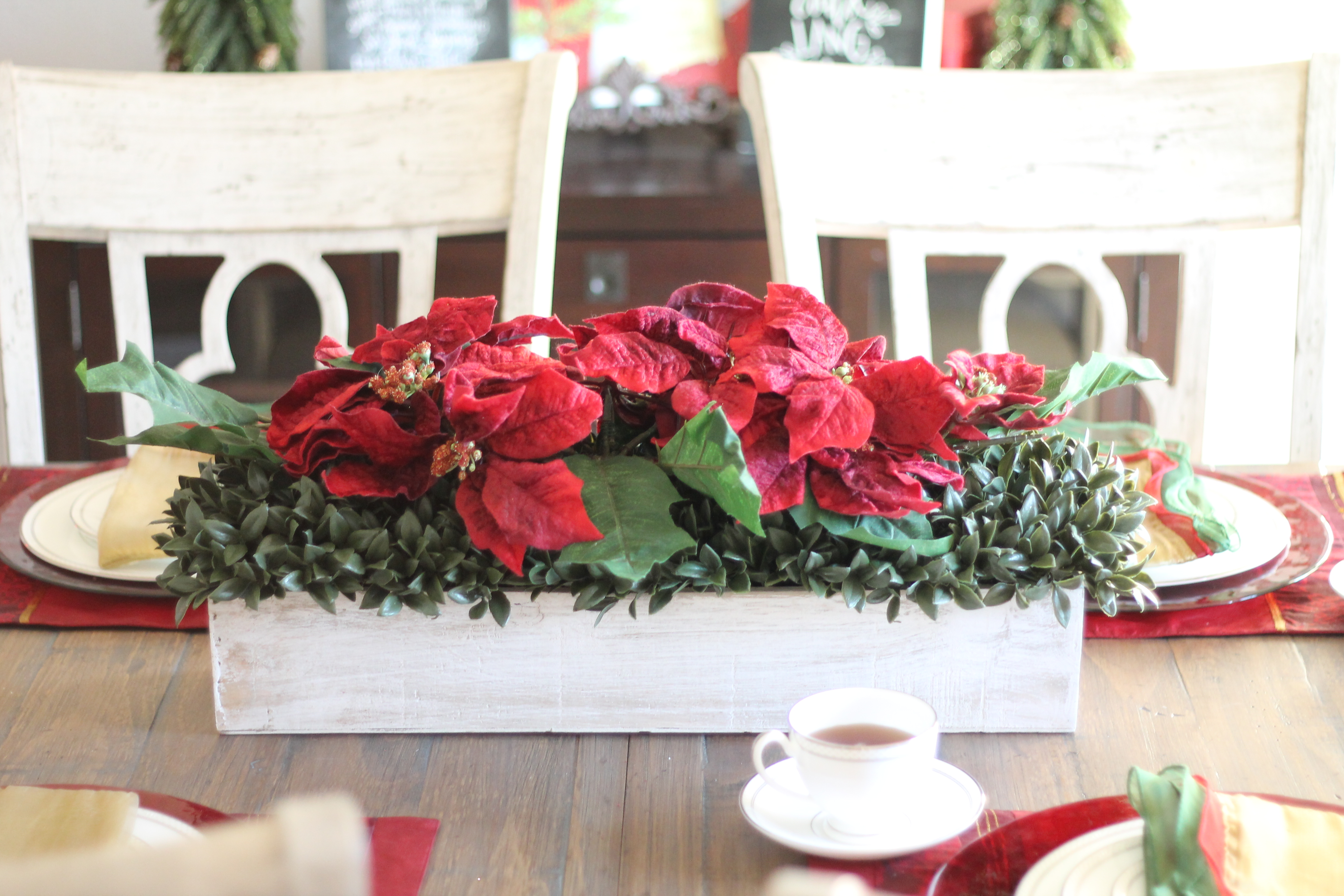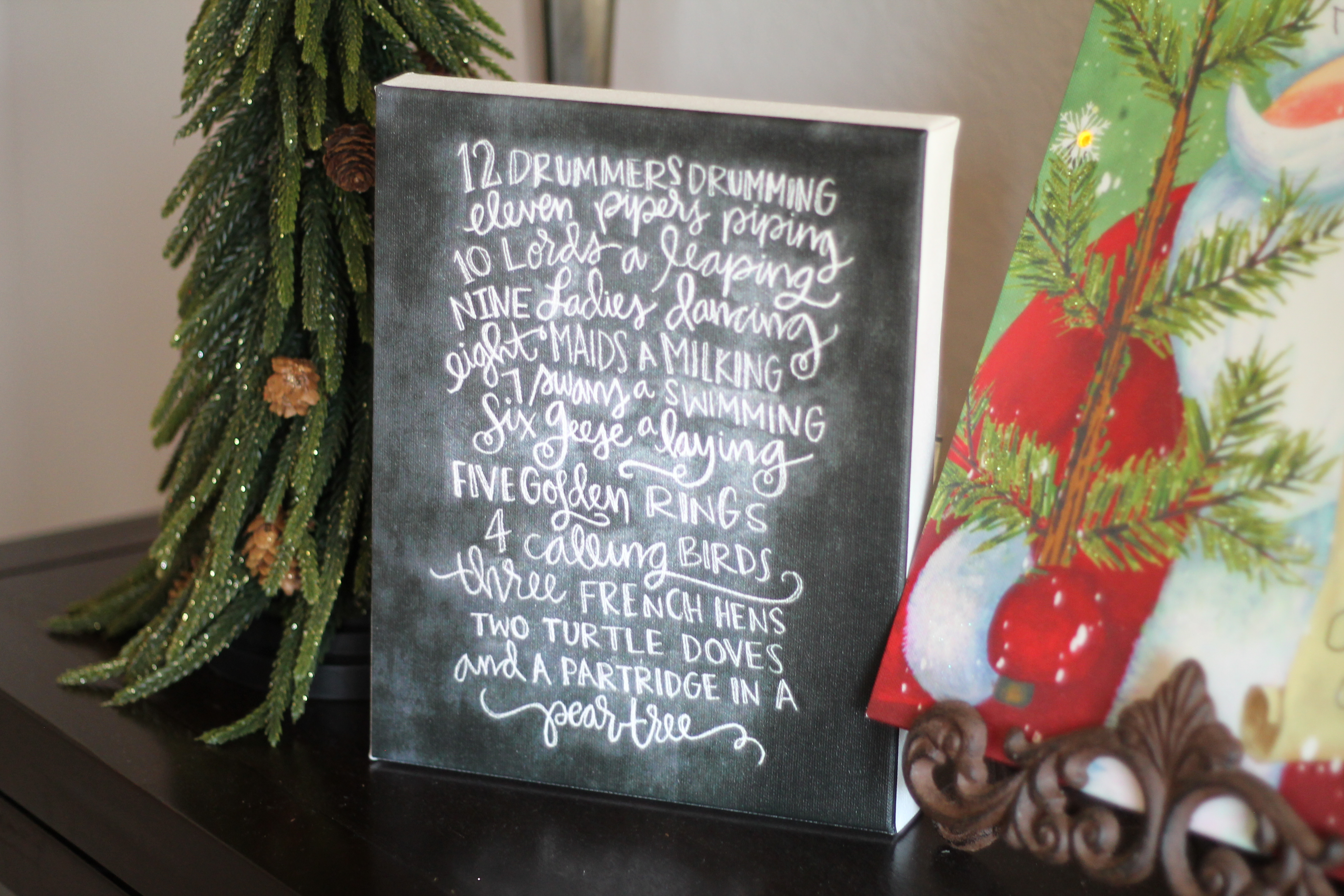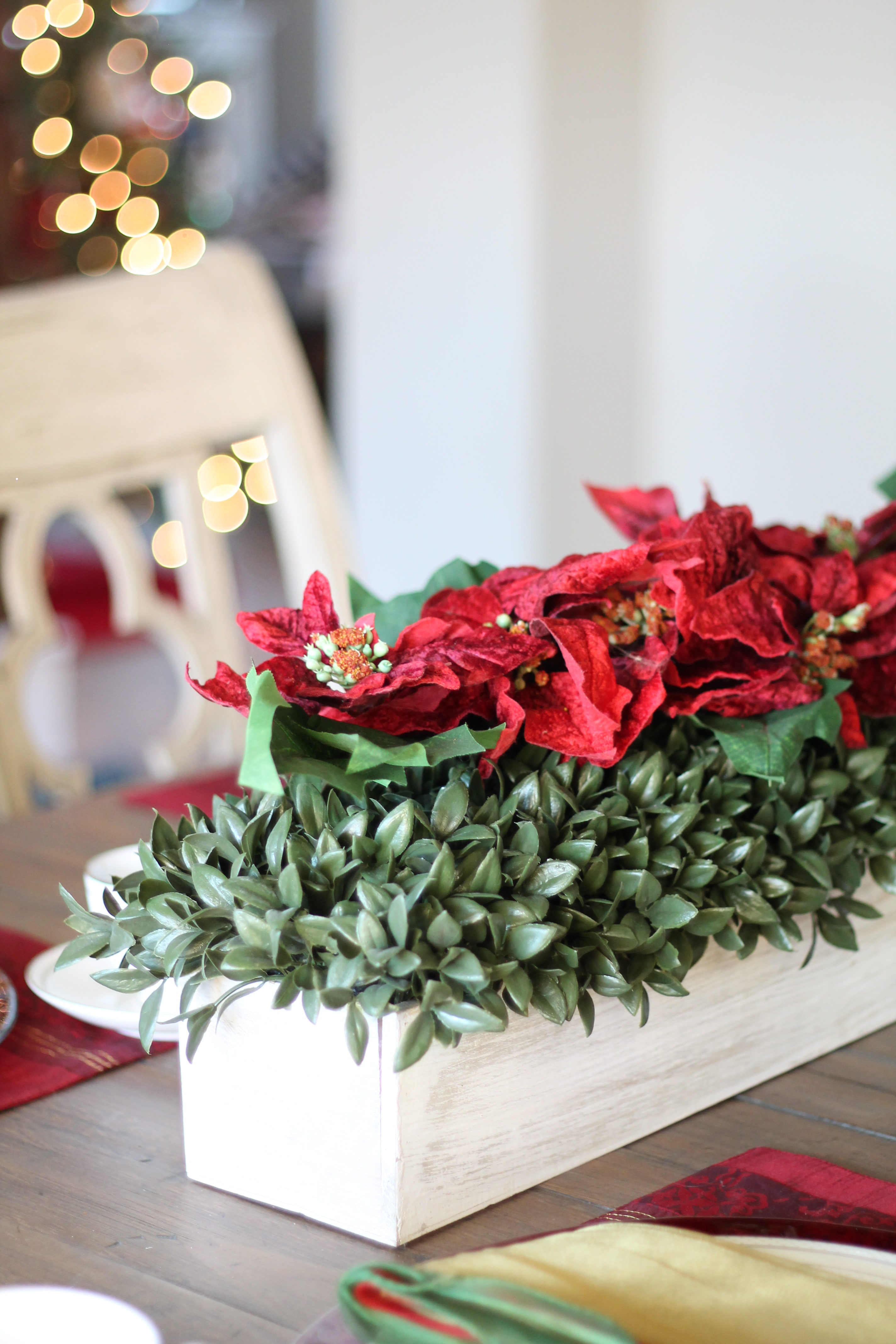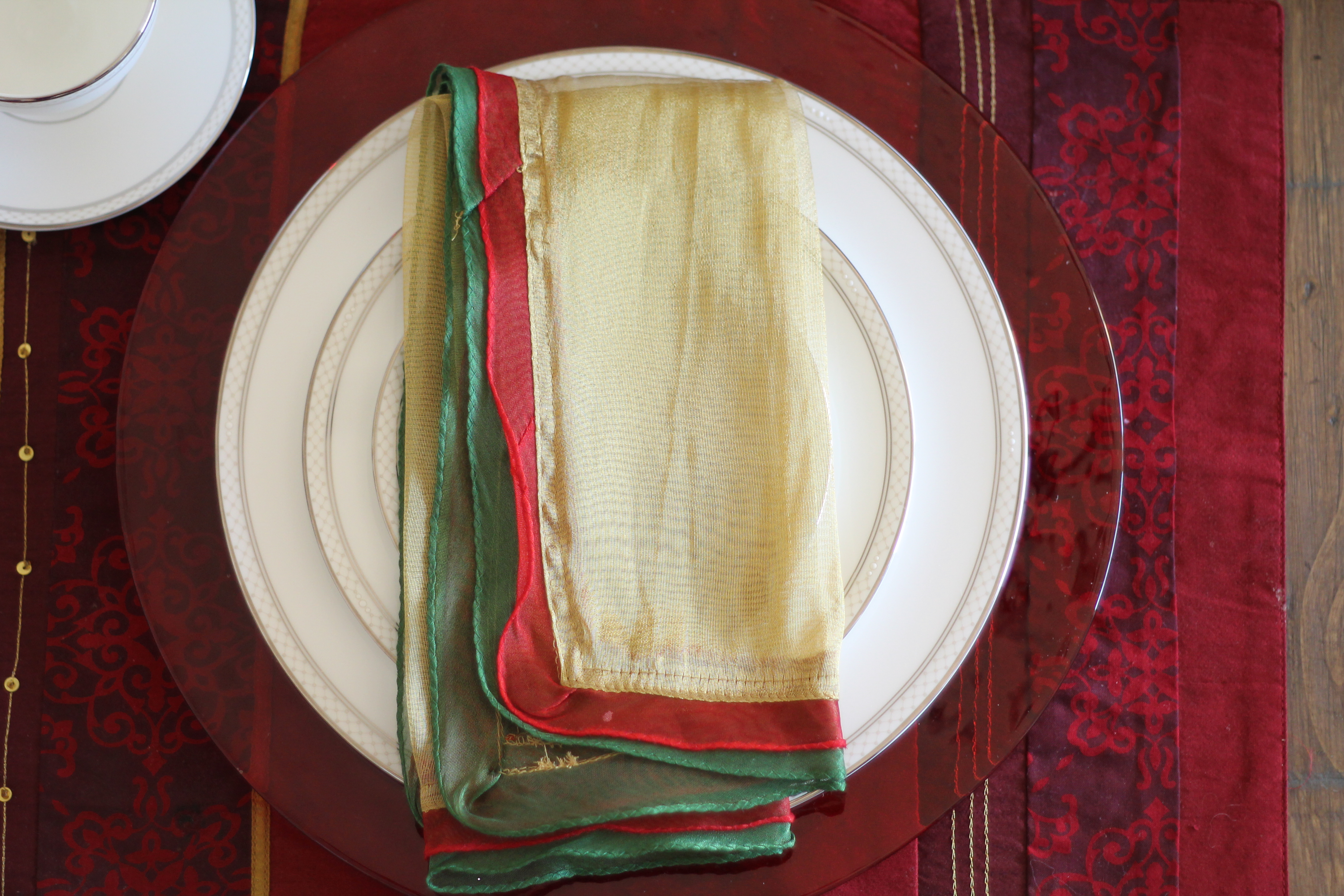 The key here? Think small. Save plenty of space for your food, and make sure your centerpiece is low for easy conversations to be had.
Easy Serving
If you have oven-to-table servingware, use it! Glass and metal baking dishes tend to not keep things warm. No oven-to-table serving dishes? No problem. Set out what you already have on your table, and label where everything is going to go as soon as it's out of the oven.
Enjoy!
It might be a little (or a lot) of prep ahead of time, but it will be so worth it once you're relaxing and enjoying your family's company while eating all the yummy food and drinking all the hot tea. Tis the season!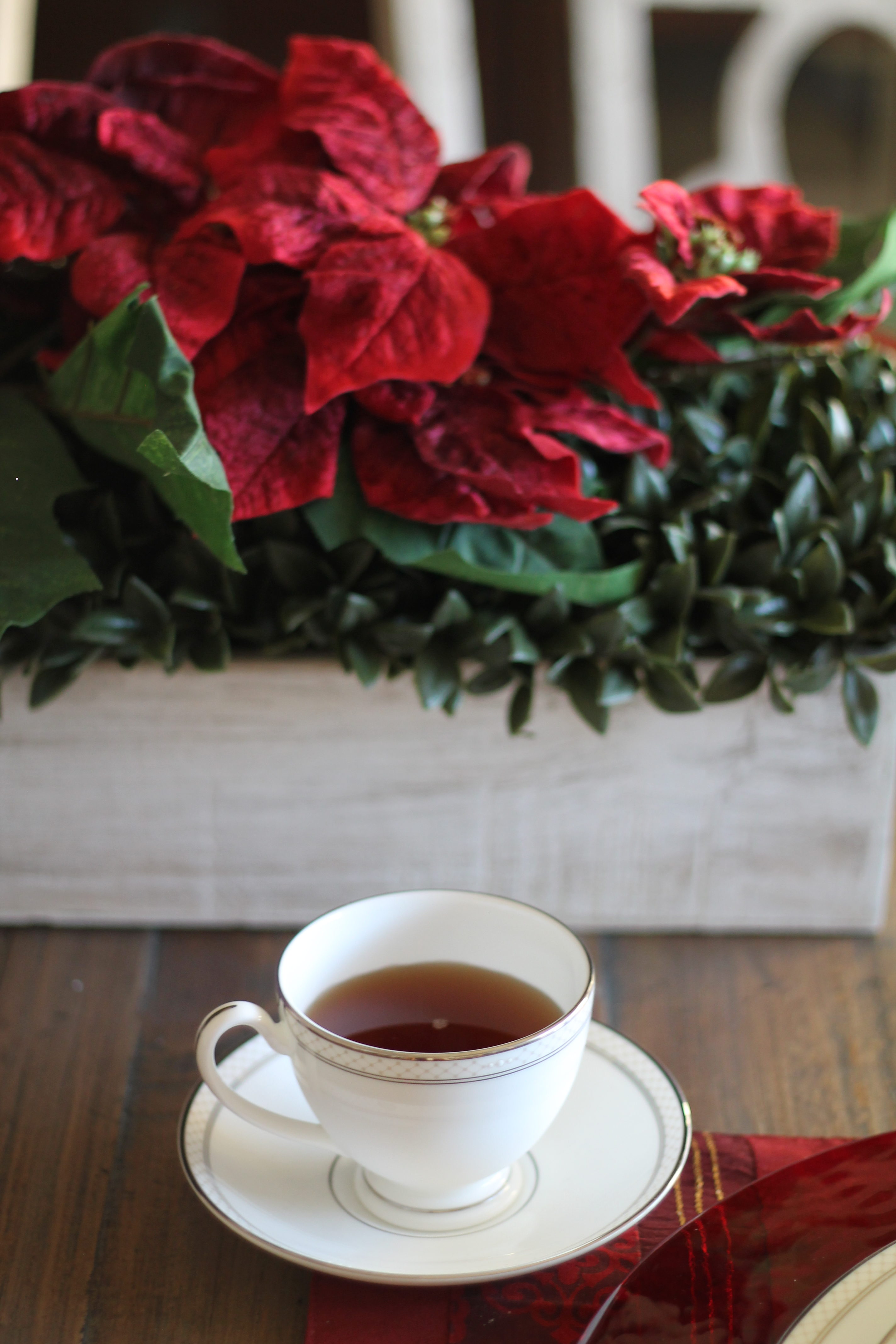 ---
Now a little bit more about this yummy Milo's Tea which will be your star player for your hot holiday tea.
Milo's Tea Company is a family owned, certified woman owned business located in Bessemer, AL. The company was originally founded as a restaurant in 1946 by Milo and Bea Carlton after Milo returned from serving his country in World War II. Milo's philosophy was simple – use high quality, fresh, natural ingredients, listen to your customers and never sacrifice taste. Isn't that the best?
In 1989, Milo's began selling their fresh brewed Famous Sweet Tea to its local Birmingham grocery stores and now Milo's beverages can be found in thousands of retailers across the United States. Milo and Bea's vision still guides the company today as Milo's continues to source only natural ingredients, fresh brew all of their teas and never use colors, acids, additives or preservatives, just read the simple ingredient list on their juices and teas. Drink Milo's and taste the difference.
My favorite things about them ::
Freshly brewed, and features natural ingredients. No preservatives or added acids.

THE beverage for holiday meal entertaining and get-togethers.

Available sweetened with pure cane sugar, no calorie and unsweet options, as well as lemonade, and a tea and lemonade mix.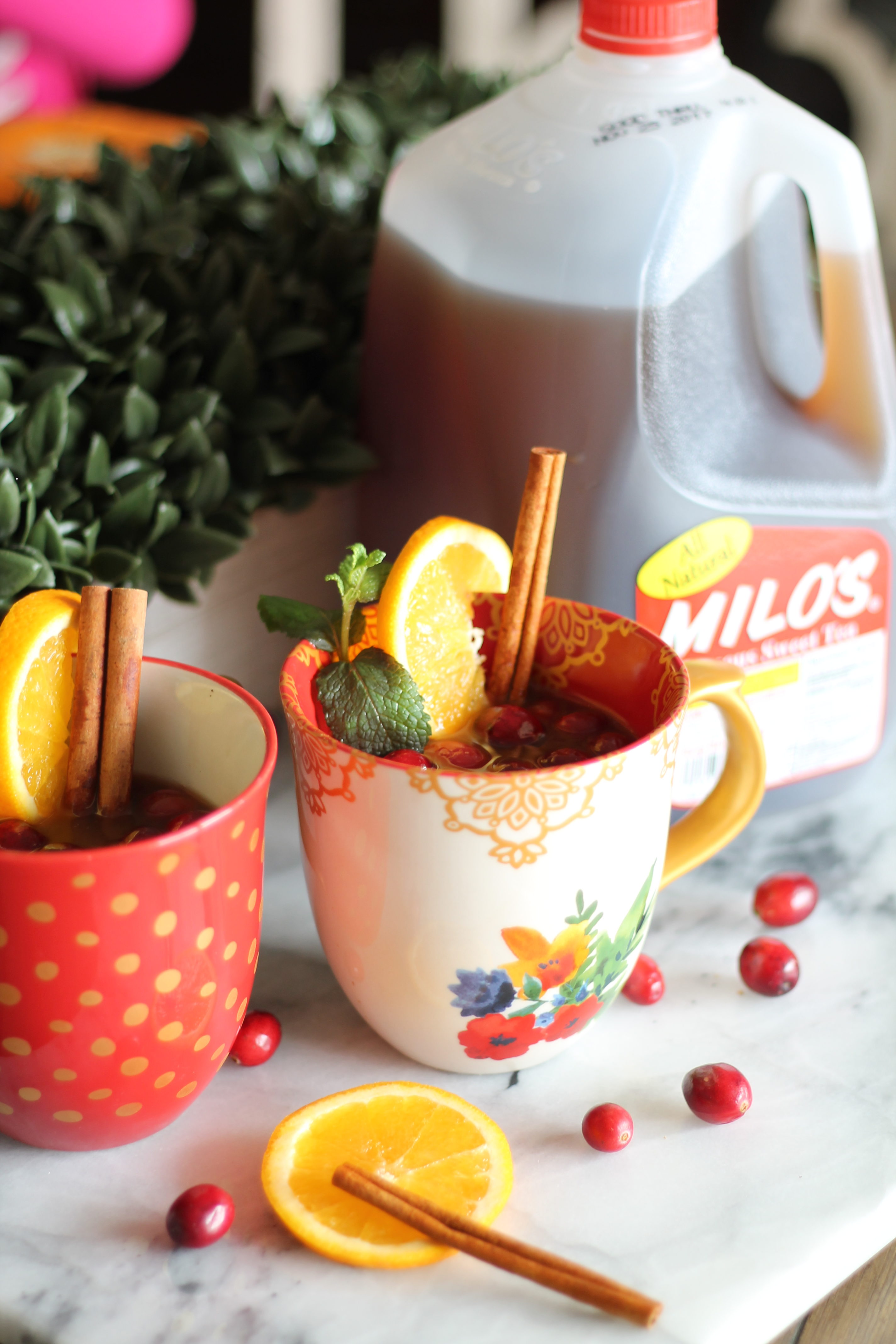 I found Milo's at my local Walmart in the refrigerated juice and dairy section but they are available at lots of retailers. You can find a store near you by using the store locator. I know you'll love it as much as I do!
Happy holidays!