This past week, we've been stuck in our house from all the rain and flooding going on in Houston. Rainy days can be boring, but they don't have to be! I've had to come up with some rainy day activities to keep Charlotte entertained, and making this trail mix recipe was definitely her favorite thing we did while stuck indoors. Even though the weather was a damper, making memories made up for it.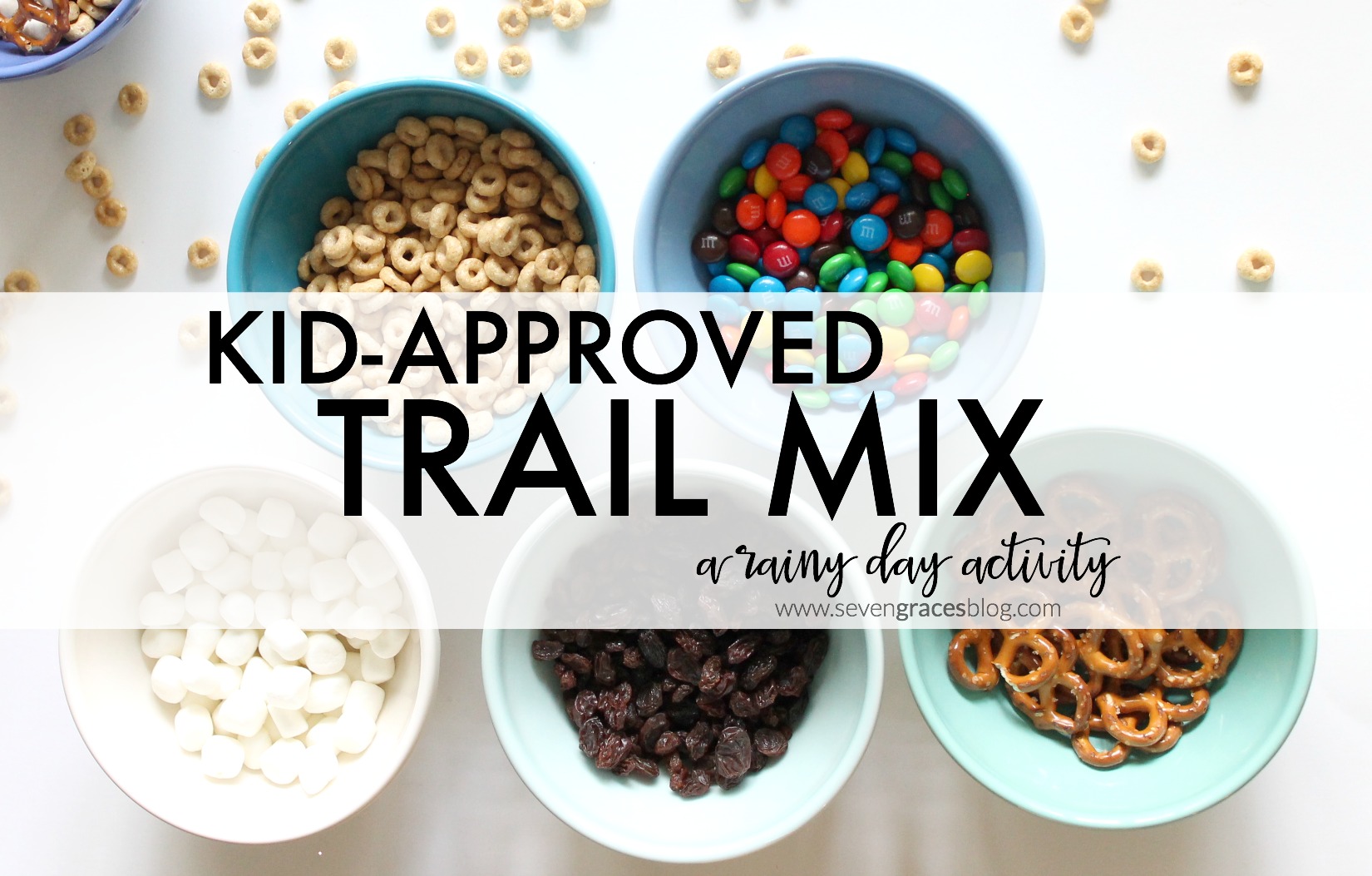 Thankfully, we were able to make our way to Wal-Mart and grab all that we needed. I knew we needed our favorite Big G cereal, Honey Nut Cheerios, so we strolled down to the cereal isle and quickly packed this into our cart. We then found the other mix-ins: M&Ms, mini-marshmallows, raisins, and mini-pretzels.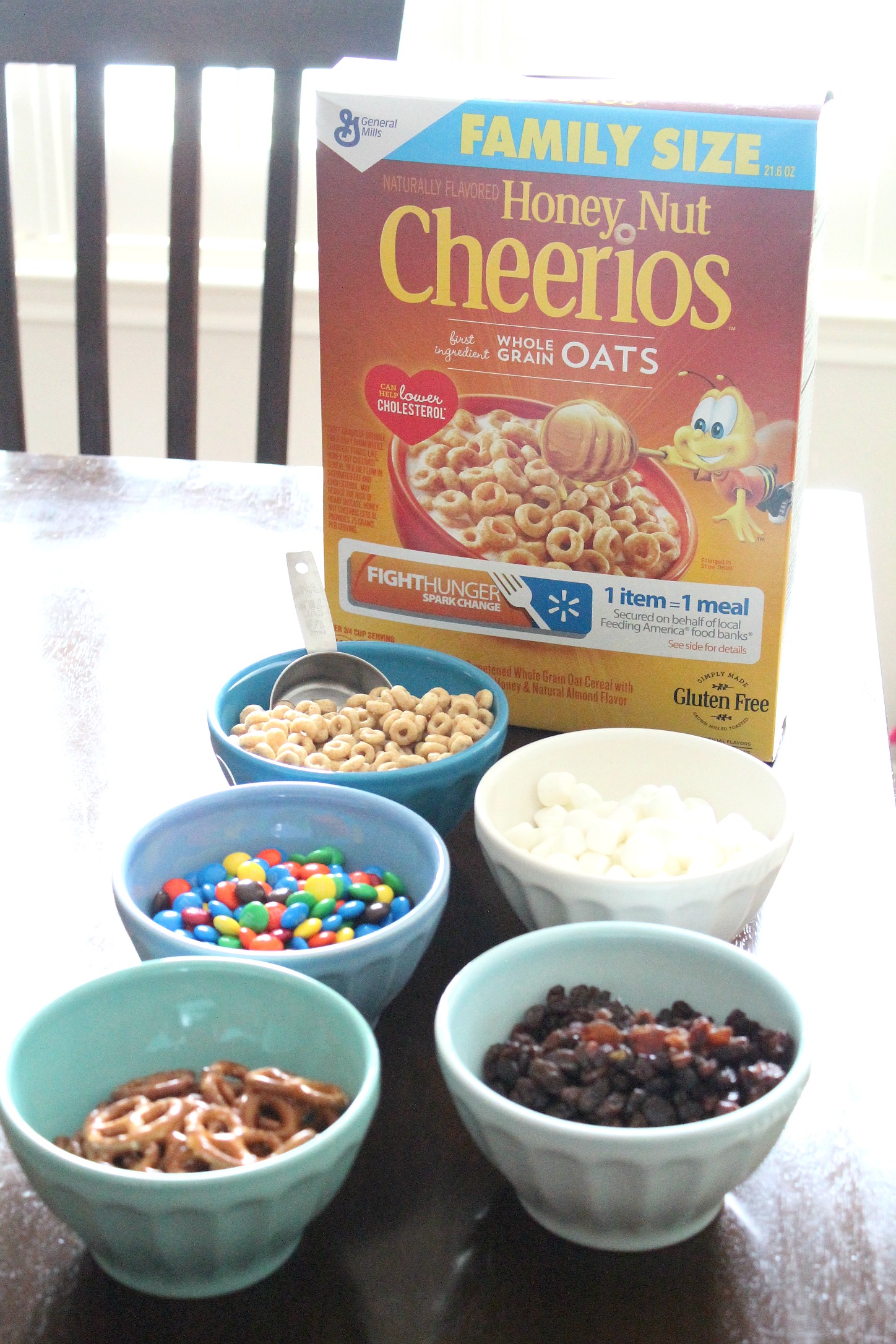 Charlotte was so excited to get started! She talked about "making it" the entire time we were in the store, and as soon as we were home she was a little impatient to make the good stuff.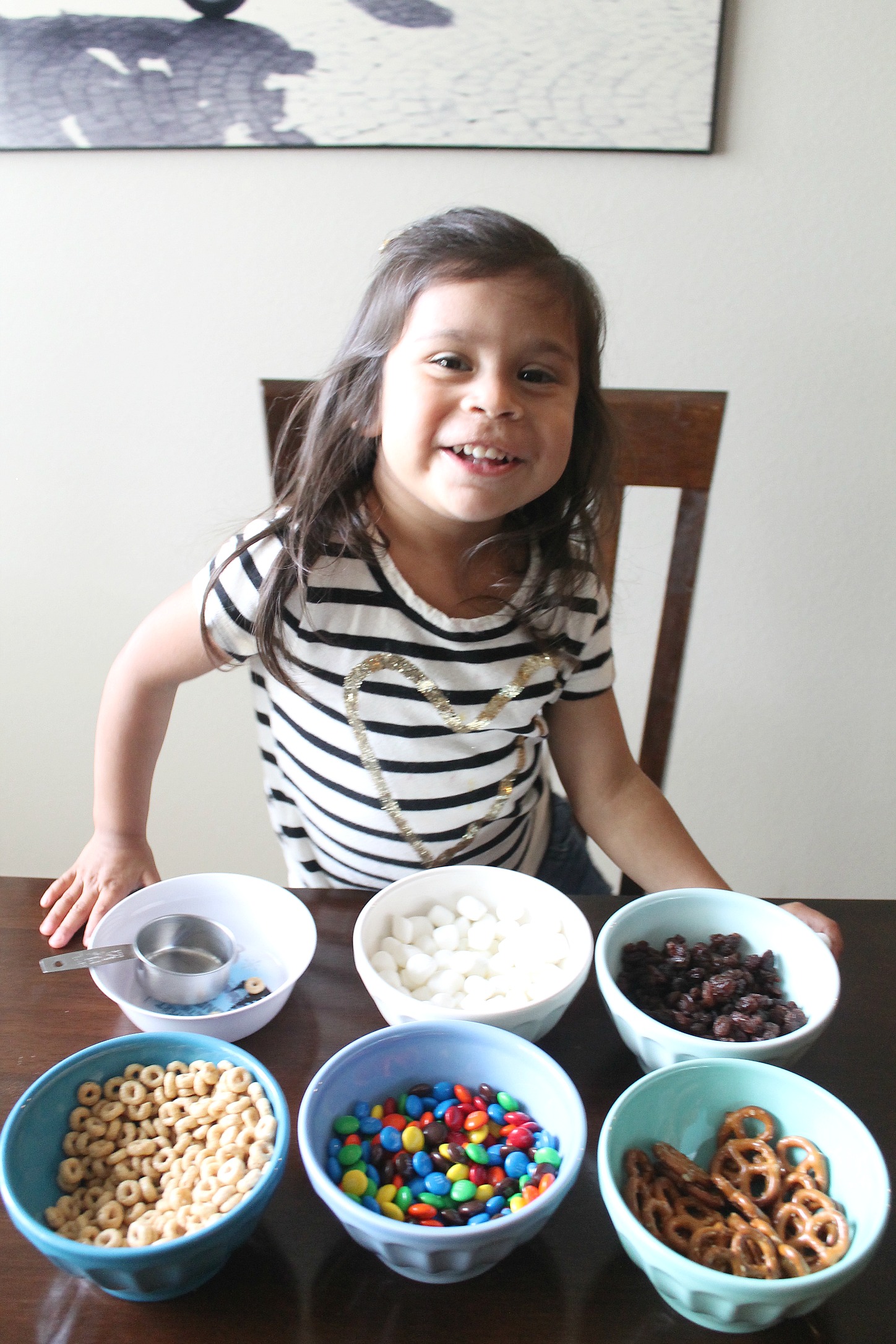 What I love about this easy trail mix is that Little Miss could do this all on her own. All I had to do was set everything up for her.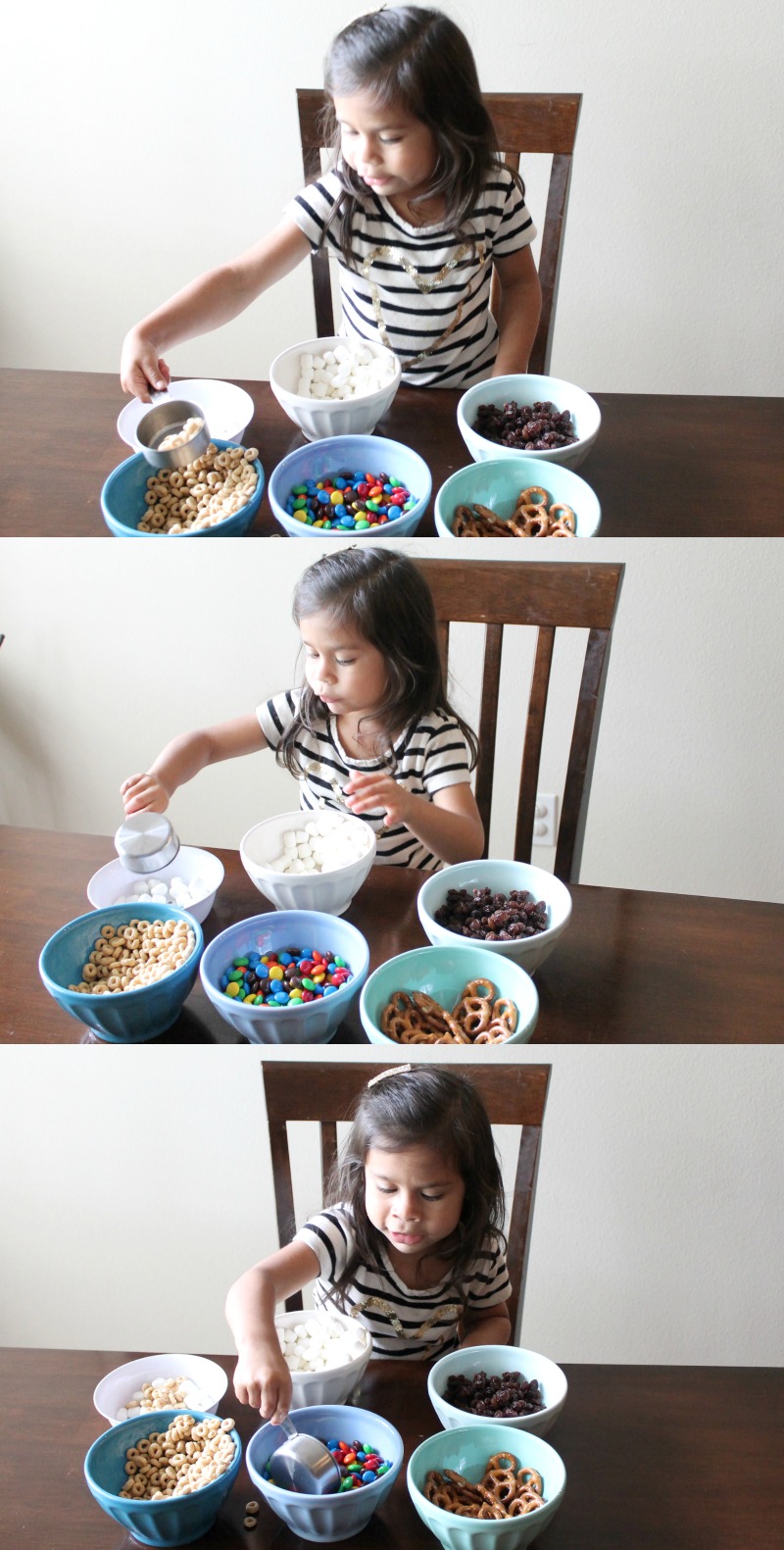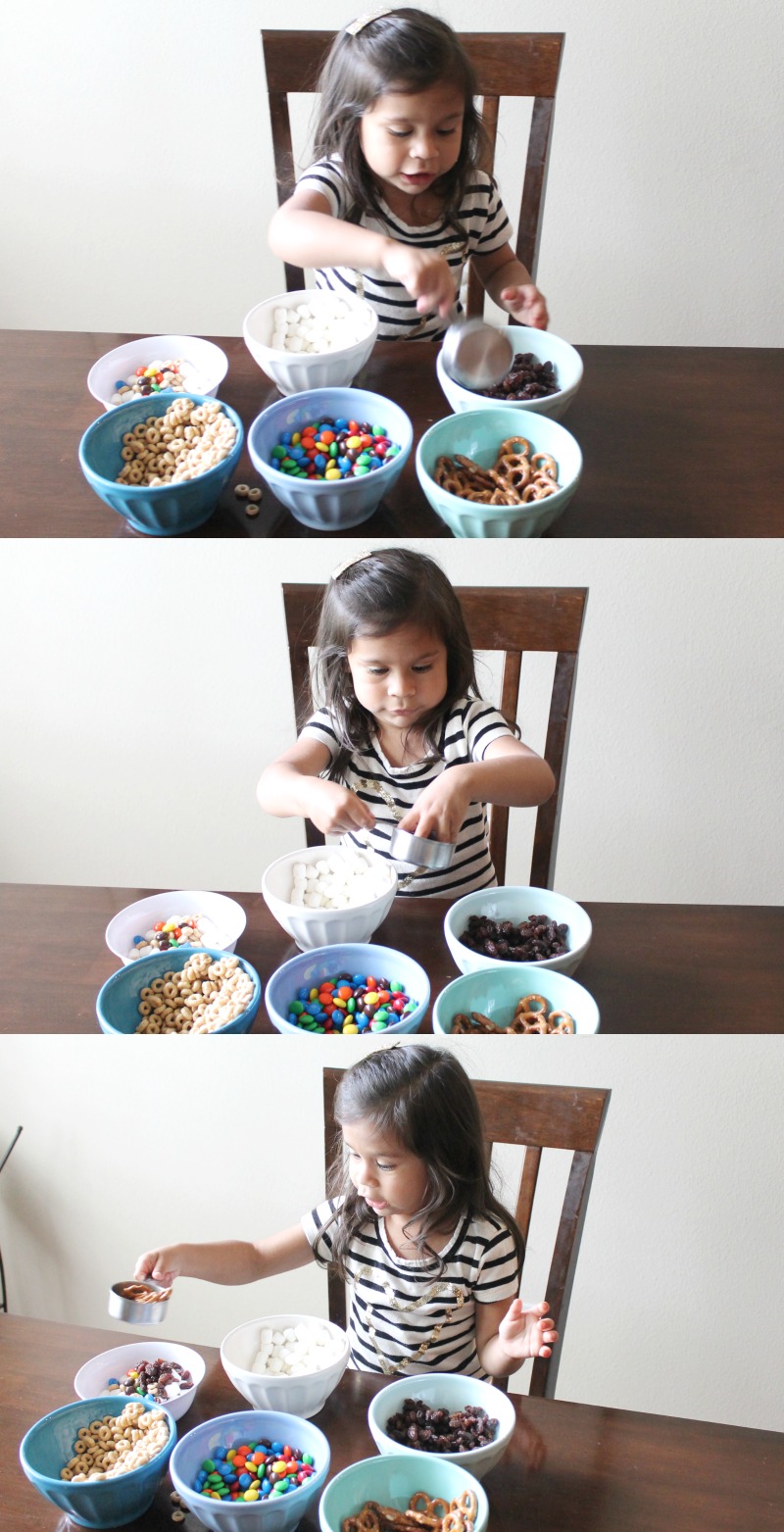 And I would be lying if I said she didn't sneak in any taste tasting before we were finished.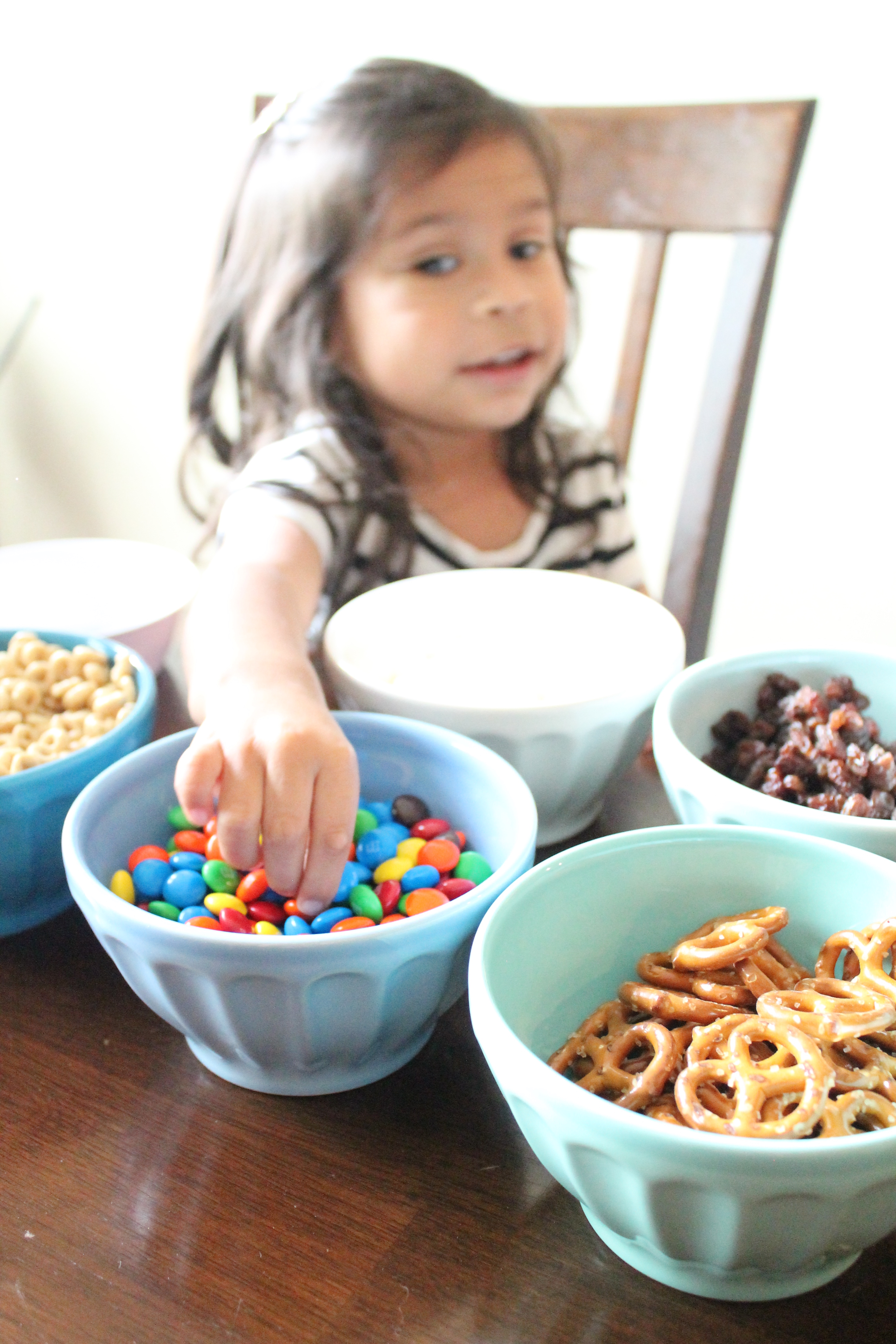 Here is our special recipe:
Kid-Approved Trail Mix
1/3 cup Honey Nut Cheerios
1/3 cup M&Ms
1/3 cup mini pretzels
1/3 cup marshmallows
1/3 cup raisins
Mix together gently with hands. Eat immediately or pack in sealed plastic bag.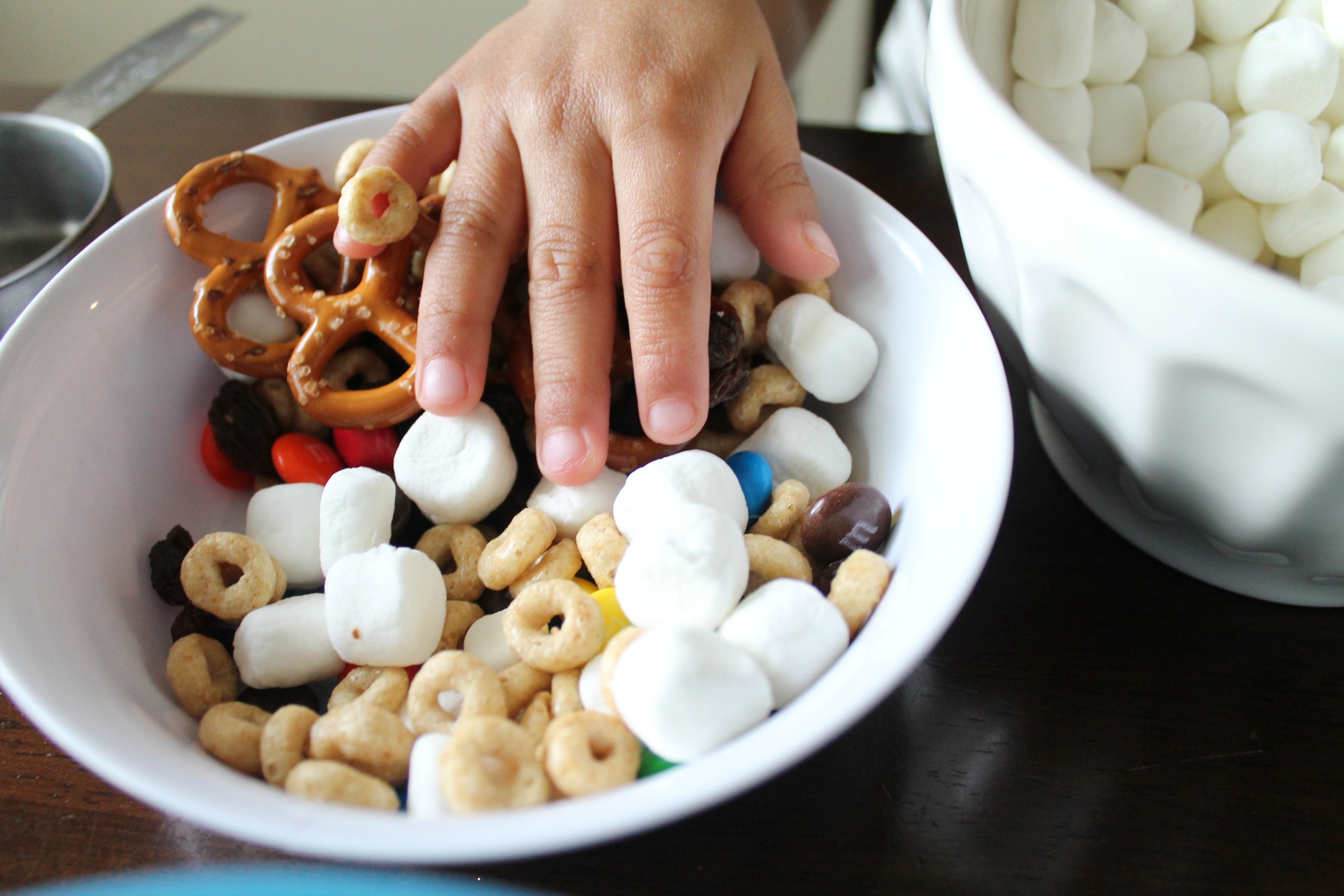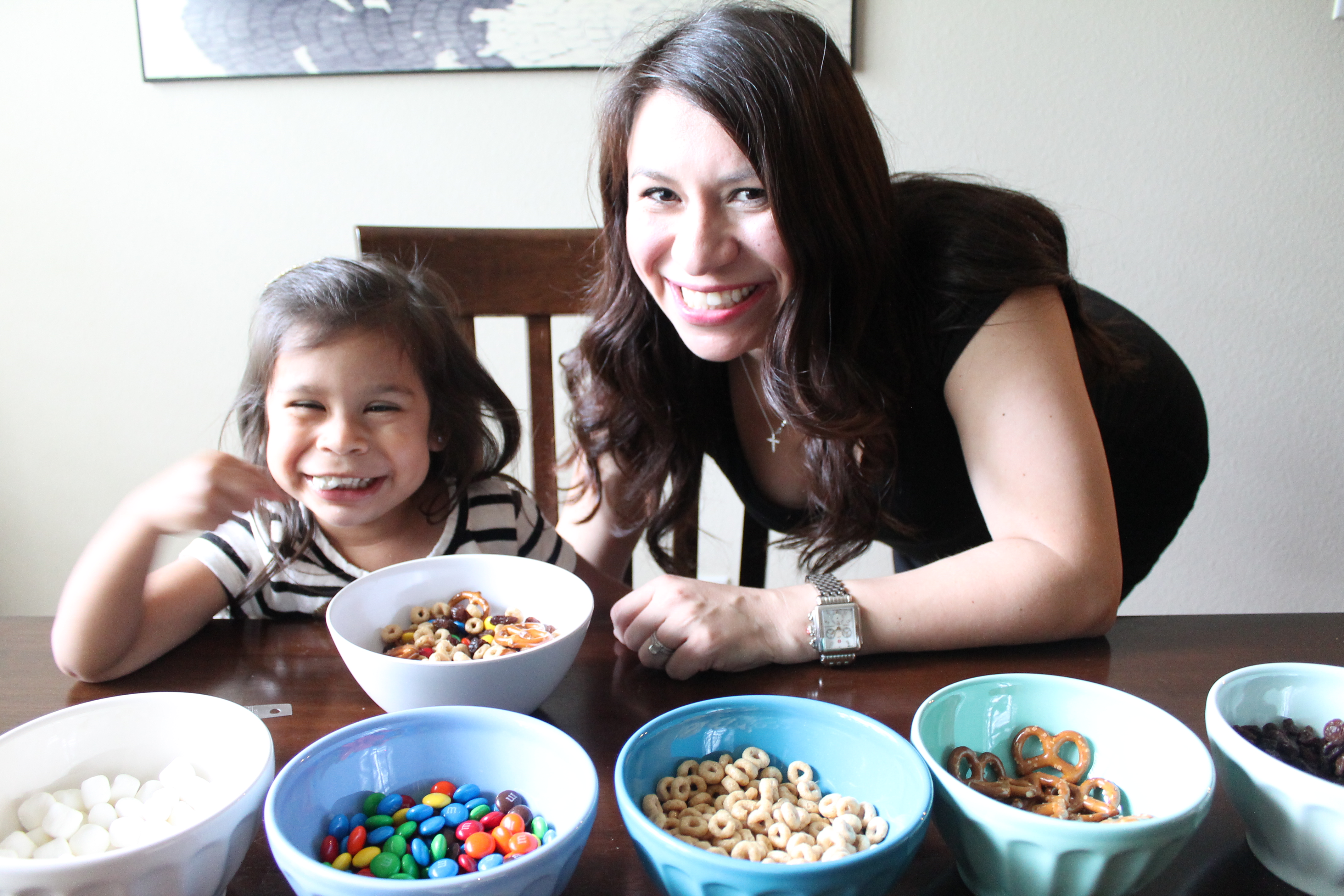 As you can see, she loved it! I directed her on what to do, and she did a great job at following directions. This is definitely an activity you can do over and over to use as much or as little ingredients as you'd like. We ended up making about five bags worth of trail mix snacks. Not only did she get practice working on her listening skills and fine motor skills, we got to make a new memory together in the kitchen. Making memories is what it's all about.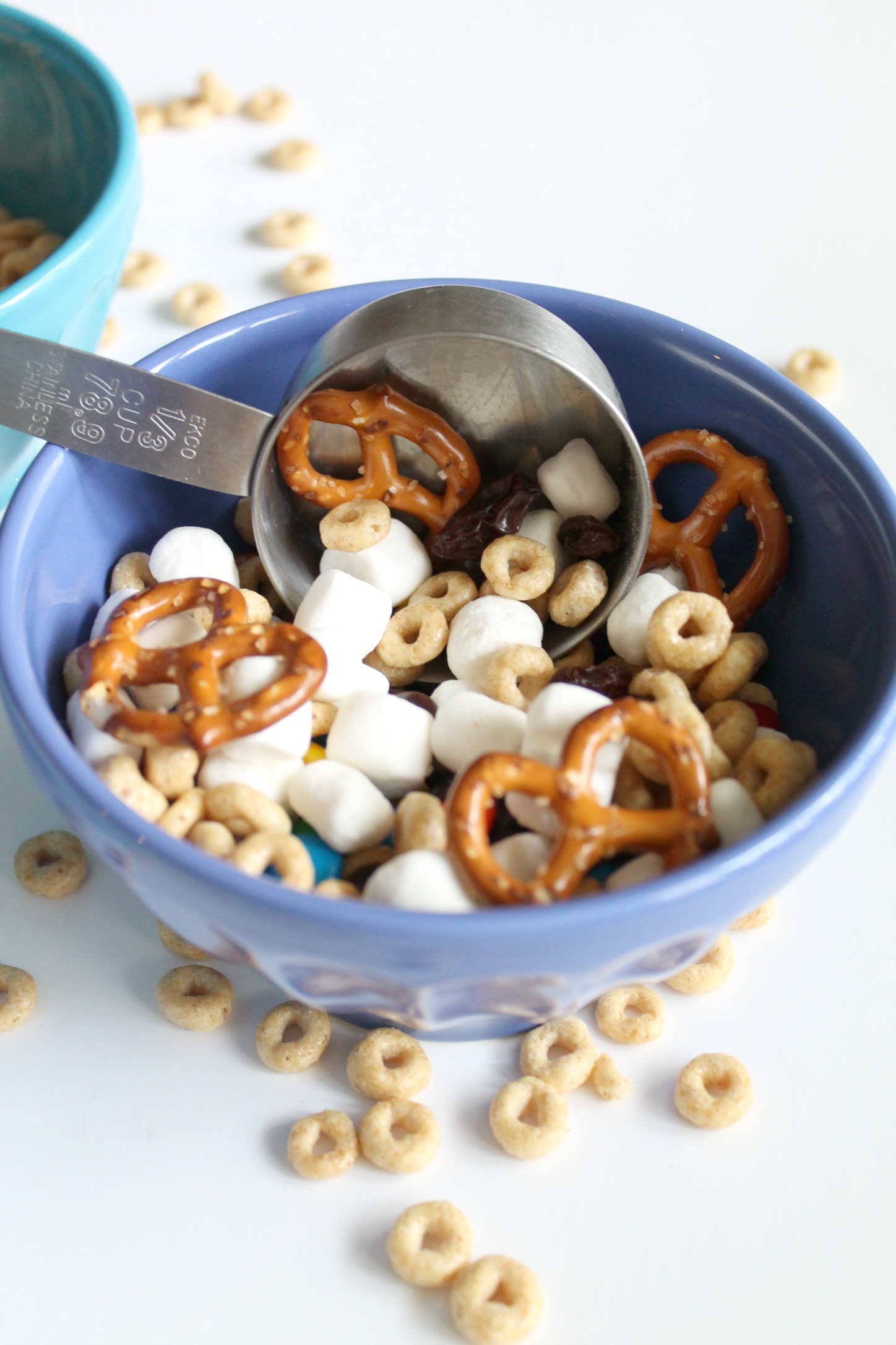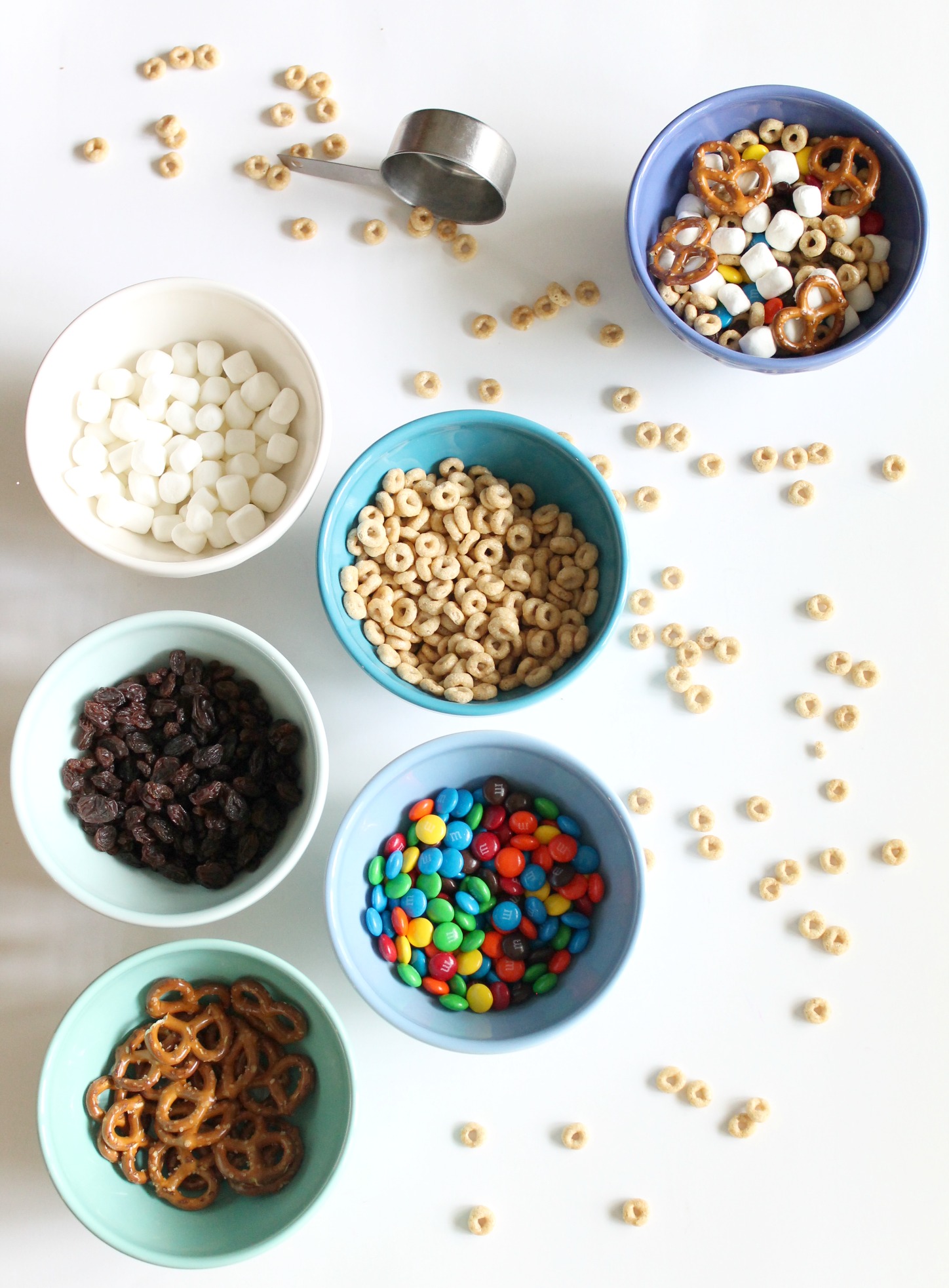 For more recipe inspiration using your favorite Big G cereal, be sure to check out Querica Vida's webpage and the Dia de los Niños Pinterest board.
This post is sponsored by Acorn, an influence company. As always, all opinions are my own. #HoneyNutCheerios #NuestroCereal
Are we connected? Be sure to follow along here:
Instagram // Facebook // Twitter // Bloglovin // Pinterest // Snapchat: kristy7graces