It's no secret that we're huge fans of cereal in this house. It's more than just food to us–it's about enjoying food and family. We call it Cereal con Cariño. Growing up, having a bowl of cereal with my sister was one of my favorite ways to spend quality time together. It might sound silly, but it's true! We'd pour a bowl and chat about our day. Now that I have children of my own, I'm hoping to pass on the tradition. Charlotte loves when we have a bowl of cereal together, and she loves it even more when we make special treats with it. Since Dia del Niños is fast approaching, we whipped up a batch of special Lucky Charms unicorn treats.
Here's the lo-down on what you'll need to make your very own Unicorn Treats.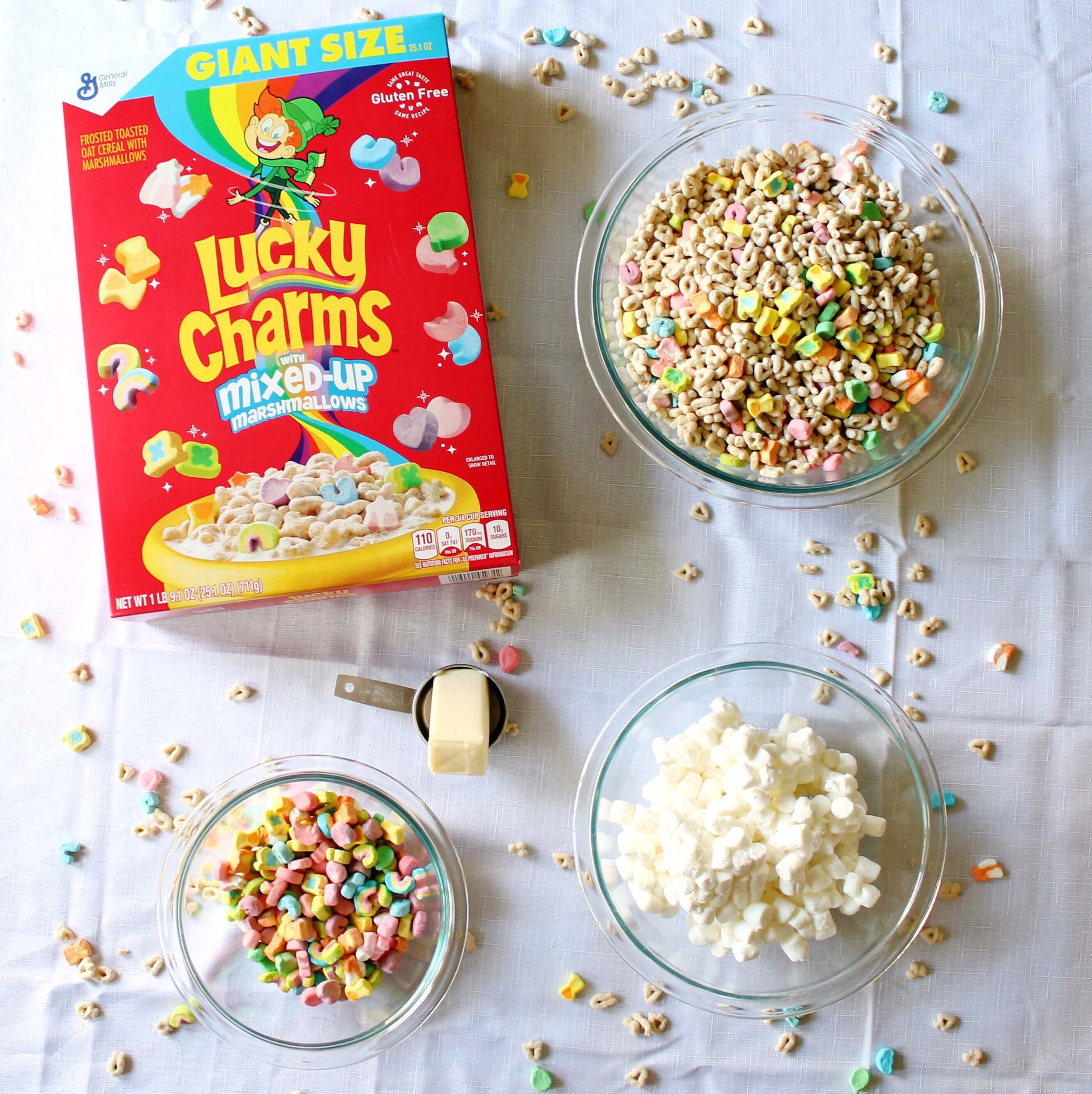 INGREDIENTS
6 cups Lucky Charms
10 ounces mini marshmallows
1/4 cup butter (1/2 stick)
extra Lucky Charms marshmallows for added flair
DIRECTIONS
Slowly melt the better over medium heat on the stove.
Add in the marshmallows and stir until completely melted and well blended.
Add in the cereal and stir until coated.
Transfer mixture to a buttered 13×9 pan. Press mixture down with parchment paper until even in pan. Sprinkle with extra Lucky Charms marshmallows if desired.
Let cool. Cut into 12 three-inch squares. Store in an air-tight container.
This is something so easy for you and your little ones to do together. You can see exactly how we made them in the video.
Dia del Niño (Children's Day) is a holiday in Mexico honoring children and their special presence. Families partake in special activities honoring, loving, and appreciating their children. Dia del Niño and the Cereal con Cariño initiative go hand in hand. Be sure to read more about it! 

Have you tried these? You definitely need to! Makes for the perfect rainy day activity, too. ;)
Be blessed, friend!