To the One Who Made Me a Mom,
Growing up, I never really had an urgent need to one day be a mom. I knew that one day I wanted to be one, and when I did, I wanted to be the best mom just like my mom. But I didn't rush it. As life goes, things happen when they happen, and the day came when I had you. I was 31 years young. You see, I had prayed to find the husband that I would build a life with, and when I did, it wasn't long before you came along.
I cried a lot when I was pregnant with you. Gaining so much weight was miserable on my body, and I cried because I wanted to meet you so badly (and selfishly I wanted to shrink down a little in size). I thought of what you would look like and what your future might hold, and I prayed for you every day while you were in my belly.
The day you came into the world was the day that changed my life forever. You made me a mom. It wasn't all butterflies and roses at first. It took me a while to fully understand what had taken place. It was the biggest, most life altering event I had ever experienced, and I am not a fan of change. But oh how lucky I am to have experienced something so great, something so great that I never even knew I wanted. Something I never even knew I needed. That's the thing about God. He always gives us what we need. It's not about wants. What a miraculous gift giver He is. I am humbled to be your mama, and I've prayed for you and over you every day since the day you were born.
My little love, I have loved every moment with you, but it has been painful and exciting to see the time pass and to see you grow into the beautiful person you're meant to be. Painful because I want to freeze time and memorize your speech, your tiny fingers, and tiny toes. I want to remember your funny faces, your laugh, and your love for life. Painful because I want the moments of you crying out for me to last forever but painful because never do I wish to see you hurt. Painful because I know this time is too precious. I want time to slow down so that we can hold on to these cherished days forever. But it's also been exciting, too. Exciting to see you roll over, sit up, then stand. Exciting to see you talk, walk, then run. Exciting to see you ride a tricycle and run through the sprinkler. Exciting to see you eat ice cream and comfort your baby dolls. Exciting to see you want to read and learn and play and love. I pray for your future and I pray for God to give me the strength I need to let you go and grow.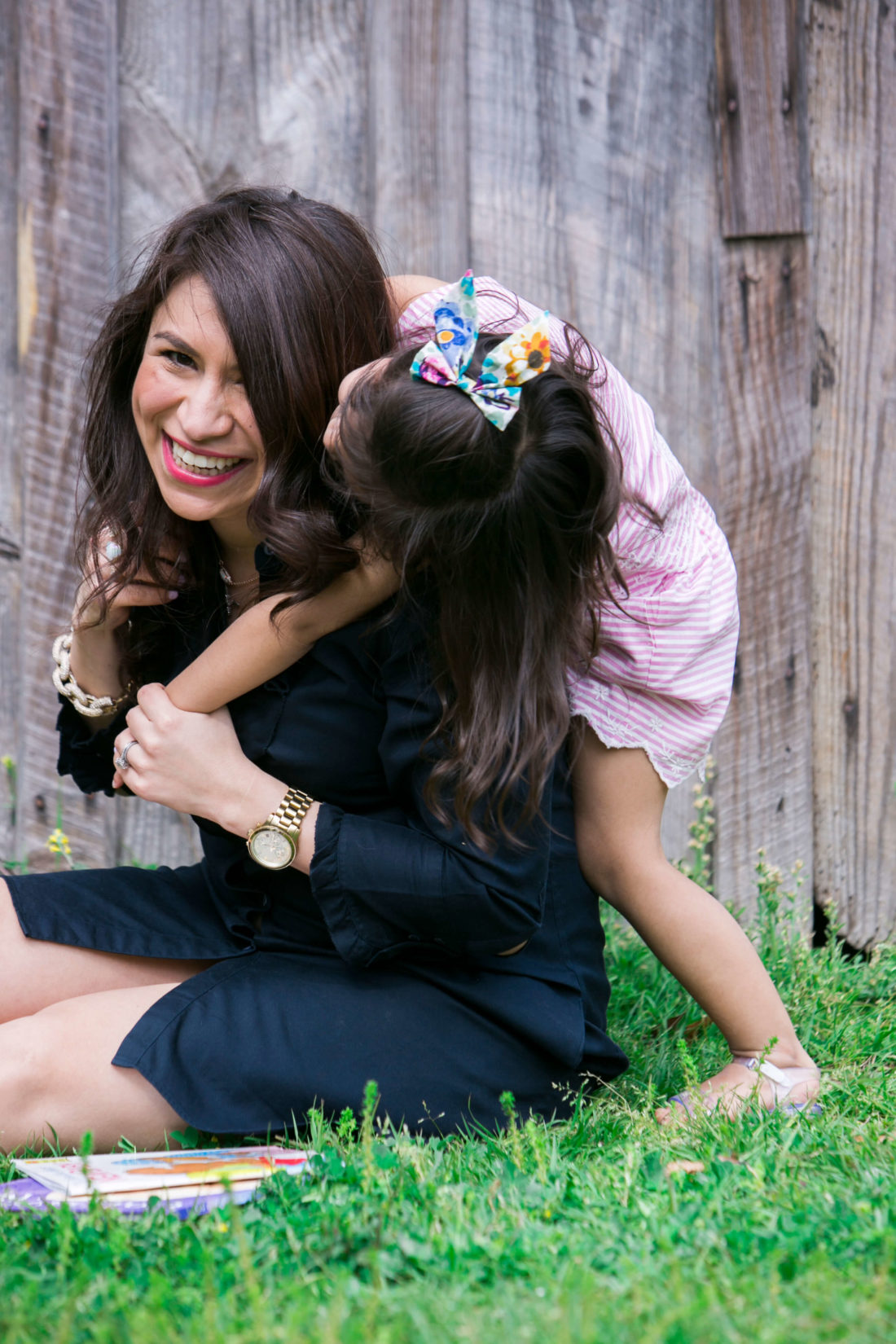 It won't be just the two of us (or the three of us counting daddy) like it has been for very much longer. But I want you to know something. God knew I needed you first to help mold me into the mommy I always needed to be. You did that. From the sleepless nights you gave me when you were just an infant to the times I couldn't take my eyes off of you when you finally closed your eyes. From the time when I first heard your little laugh to the time when we were both rolling on the floor in fits of laughter. From the time when you were inconsolable and I had no idea what I was doing to the time when only mommy could make it all better. I have loved you deeper than the depths of the ocean. I have prayed more than I ever even knew how to pray. You did that.
Being a mom to you has been the greatest joy of my life. Know that I will love you forever, be there for you always, and always hold onto you with all my might. There might be times when I can't physically hold you but know that Jesus can.
No matter how our world changes, you will always be my first. We'll love another together, and we'll grow together, and I'm excited to see what the future holds. You'll grow up one day, and I'll have to let you go spread your wings just like God always intended. Until then, I hope the days slow down a bit, but if they don't, I'll never forget that you were the one who made me a mom.
I love you with all my heart and soul,
Mama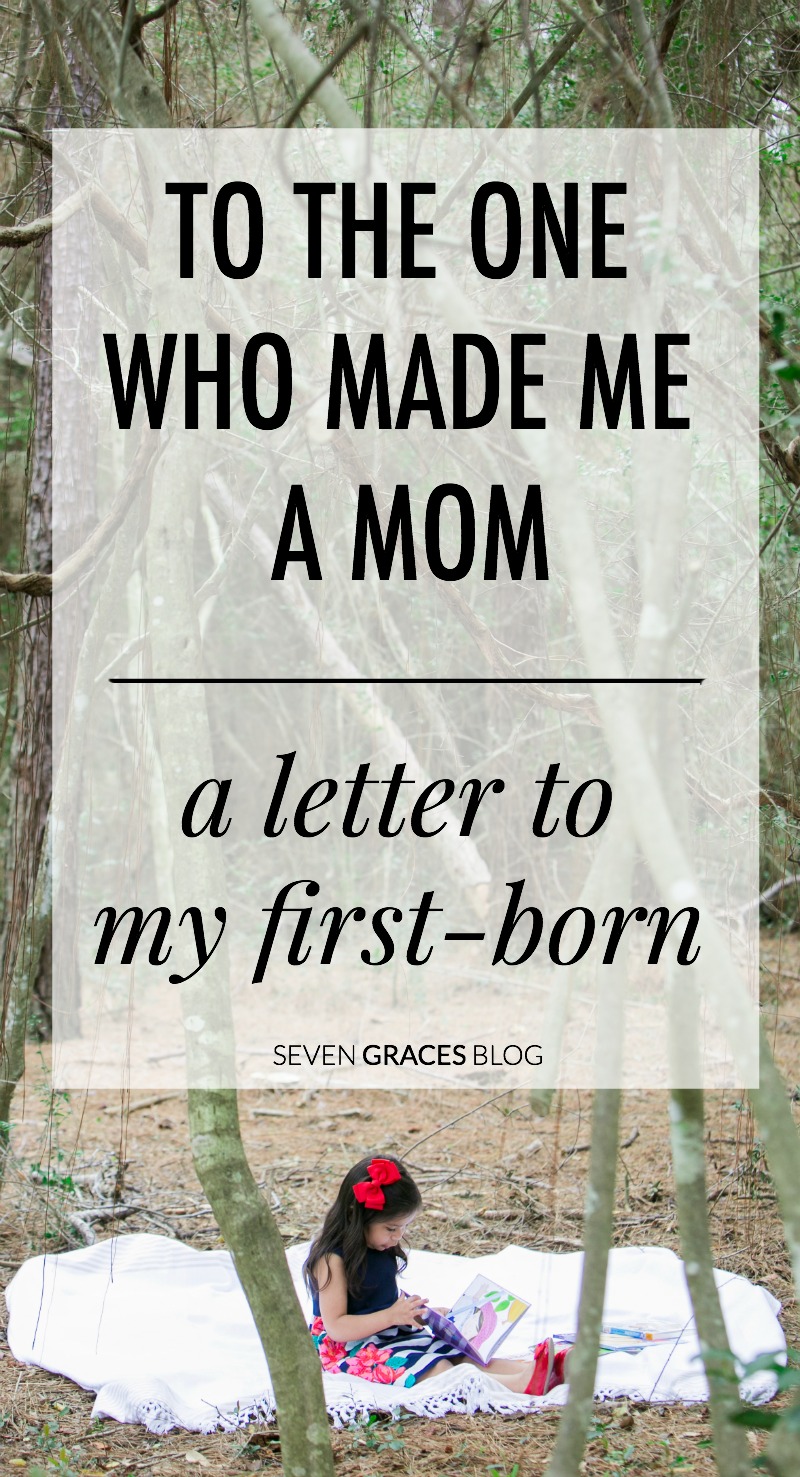 Images by Pink Posh Photography
Are we connected? Be sure to follow along here:
Instagram // Facebook // Twitter // Bloglovin // Pinterest // Snapchat: kristy7graces