Merry Christmas to all of my Seven Graces peeps! You all are the sweetest, most encouraging group of ladies ever, and I want to wish each and every one of you a beautiful Christmas. If you're looking for a deeper message about Christmas, check out my last blog post. I promise you it will leave you with a smile.
This year, Christmas has been such a beautiful season for us, and for me personally, it's been a wonderful season of renewed joy.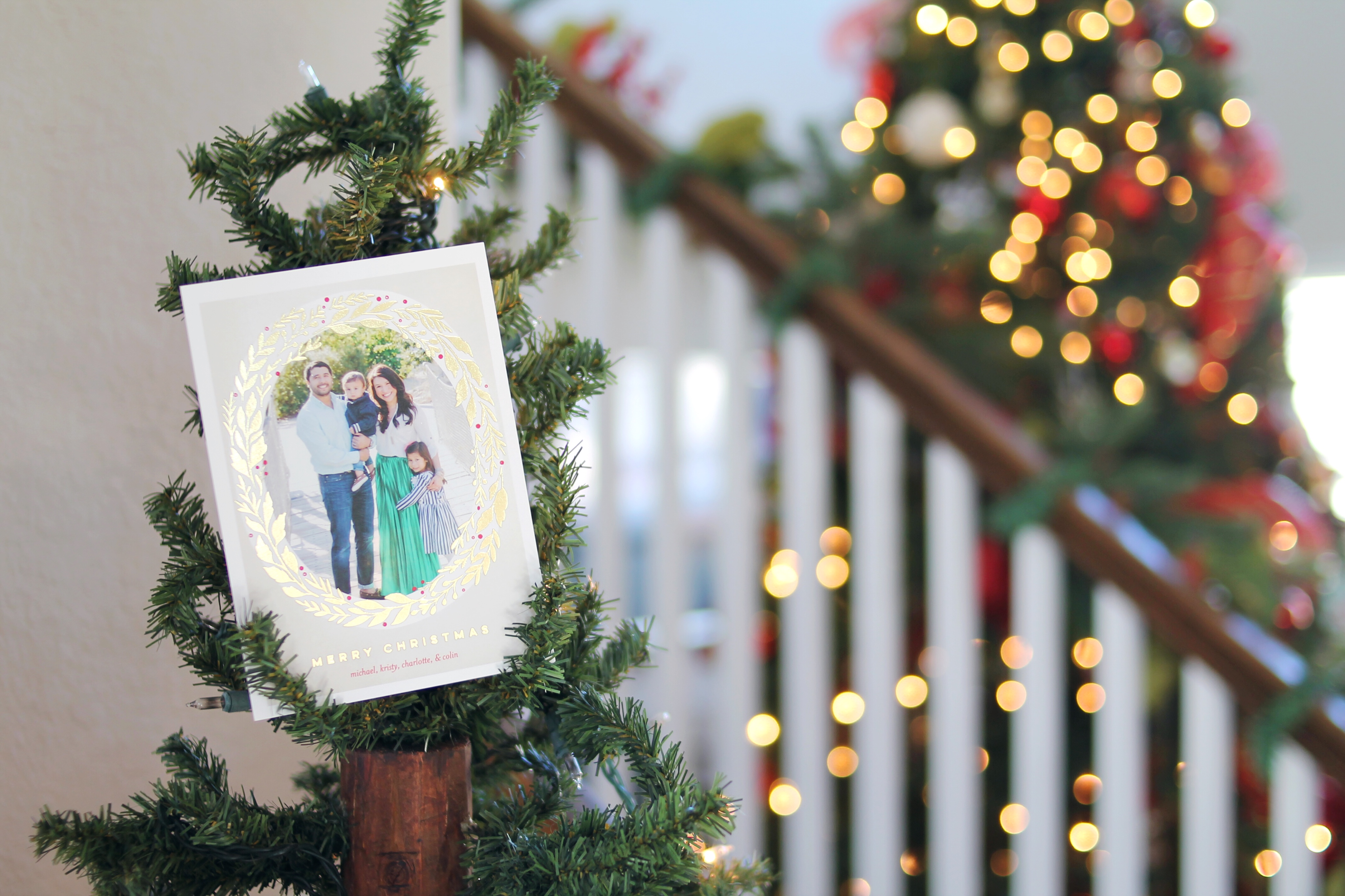 Because of that, I wanted to share our Christmas card with y'all today! I've used Shutterfly/Tiny Prints for the last 7 years, and I just love everything about them. Their designs are always so cute, and they always are running the best promotions.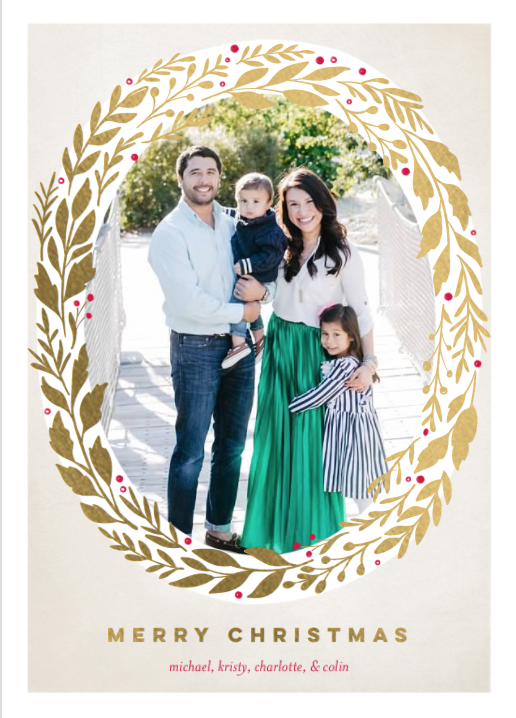 This year I went with a simple design with a touch of elegance. The gold foil was the deciding factor.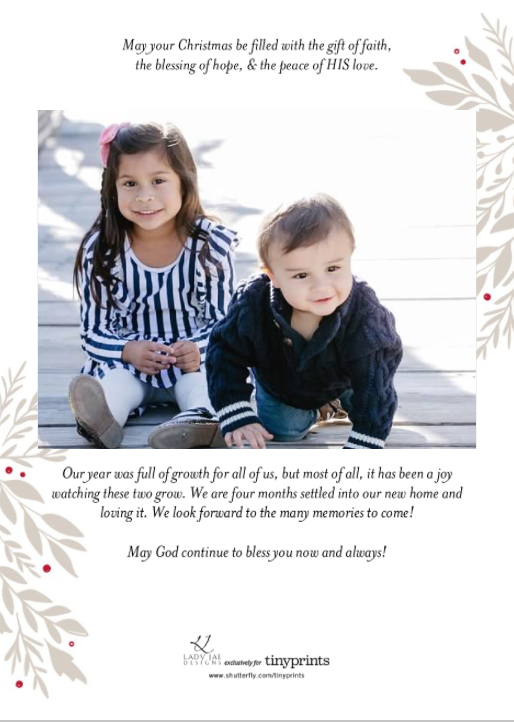 On the back, I was able to personalize a little note to all of our family and friends and add a picture of Charlotte and Colin.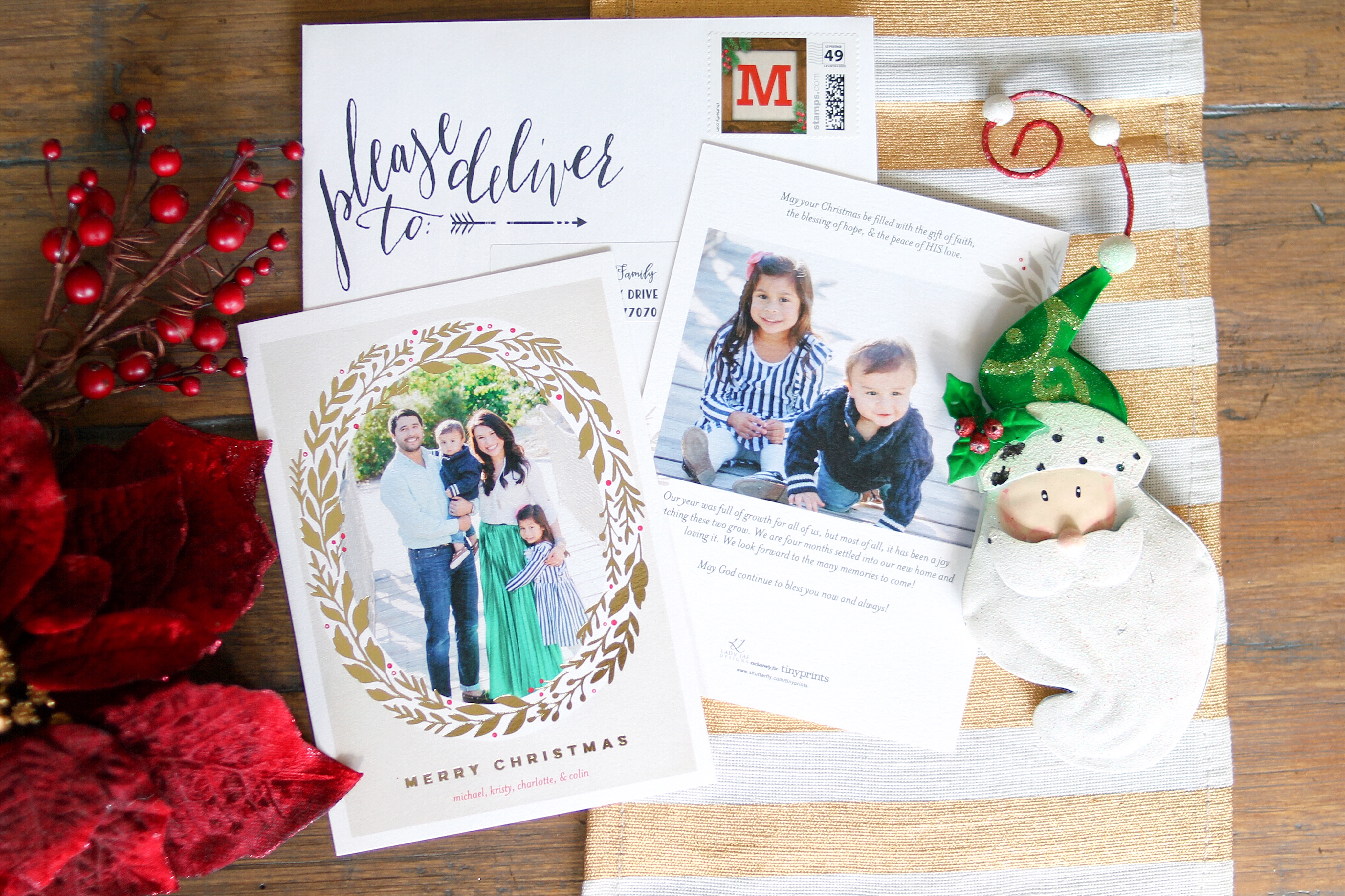 The envelopes and personalized stamps are my personal favorite, too.
Did you send out Christmas cards this year? I always love displaying them on my Charlie Brown tree in my foyer. They just bring so much cheer into the home.
I'll be on vacation for the remainder of this holiday season, so this will be the last post of the year for me. It's been a wonderful year here, and I can't thank you all enough for joining me and allowing me to be a little part of your day. So much love to you all!
I hope you all have the very best Christmas and the merriest New Year! Enjoy your time with your family and friends, and may the good Lord send warm blessings your way.
Xoxo,
Kristy
Thanks to Shutterfly for partnering with us for today's post. All Shutterfly items were gifted.