Sponsored by Zappos
Raise your hand if you're a mom on the go! It seems like every single day we have something going, and you know what? It's absolutely the best!
Grab a classic bag, head out the door, and enjoy the adventure. Sounds easy right? You might as well make the most it when you're a busy mom. I'll never forget that mom always had us on the go as we were growing up, and yet she always managed to look so put together and stylish and made sure we did, too. I guess that stuck, because here we are.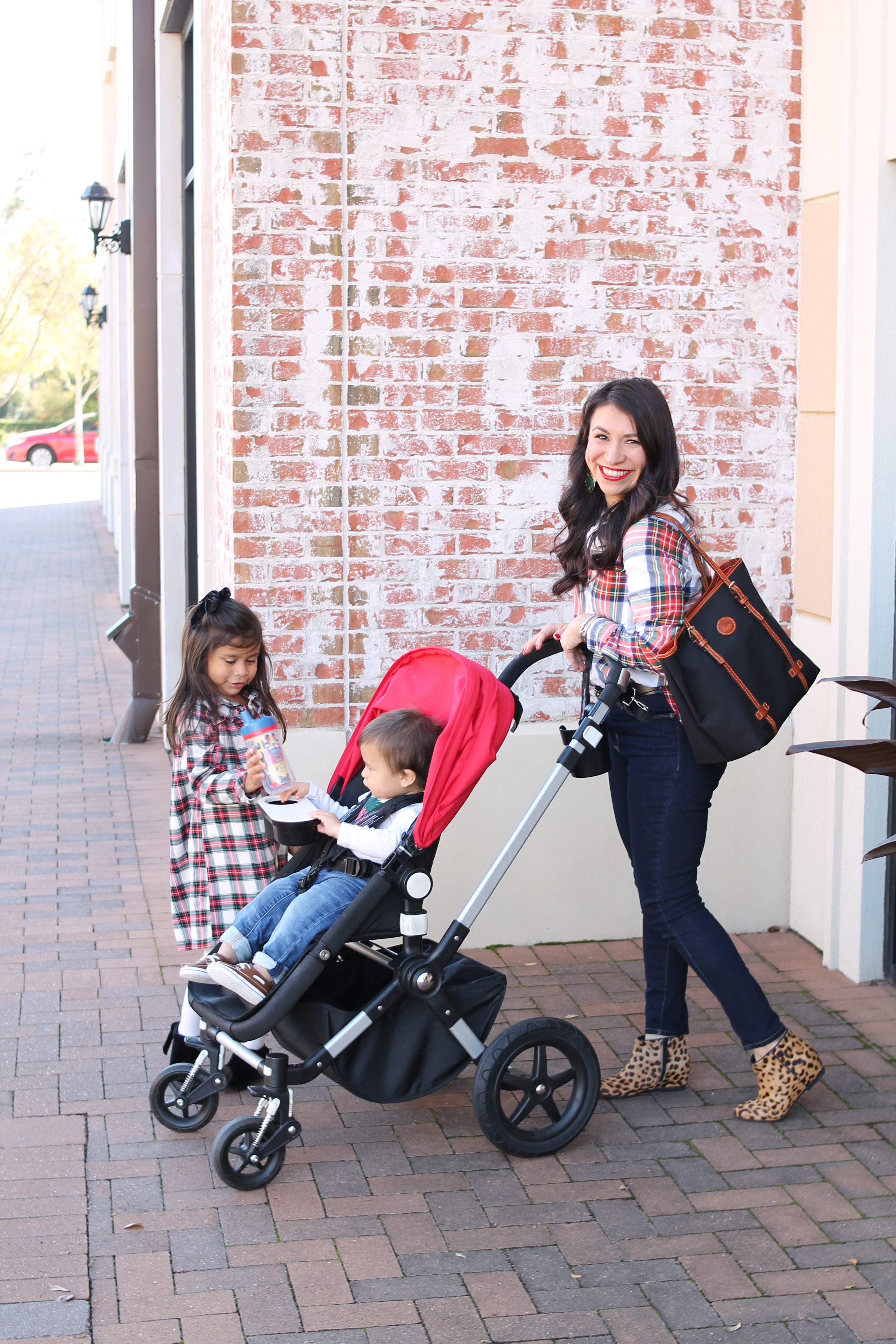 Remember when I asked you all to help me pick between this beautiful satchel bag and this classic bucket bag? Well, I went with the classic, and I am so glad I did!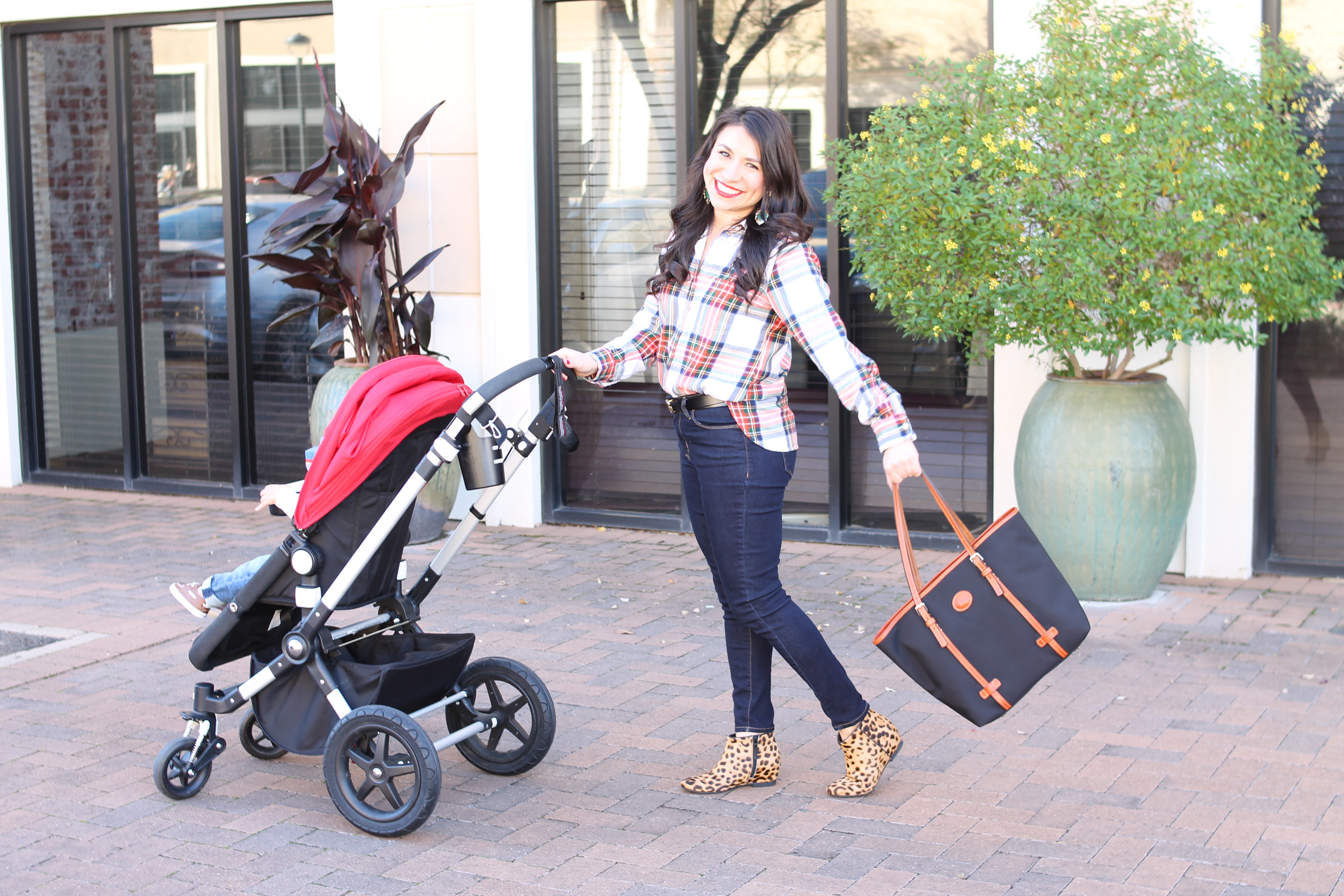 The other day we went to run errands, and I took my newest bag in my collection out for a spin with my littles, and you guys: this bag is my newest favorite!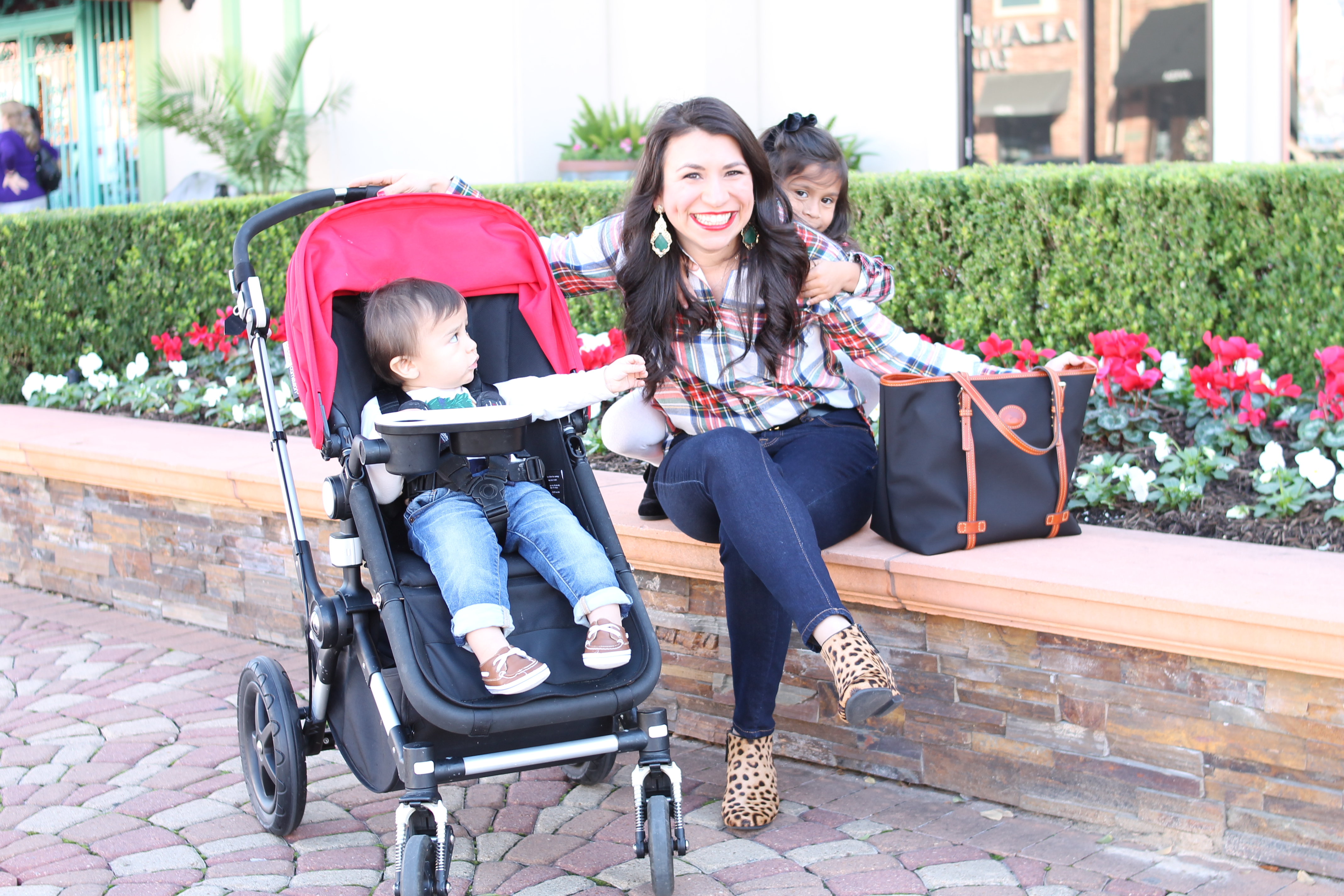 I'm loving that it's super lightweight, super functional, and super easy to carry. It's the perfect mom chic bag. You know how "mom jeans" are back in style? Well, the mom bag is too, and I love it!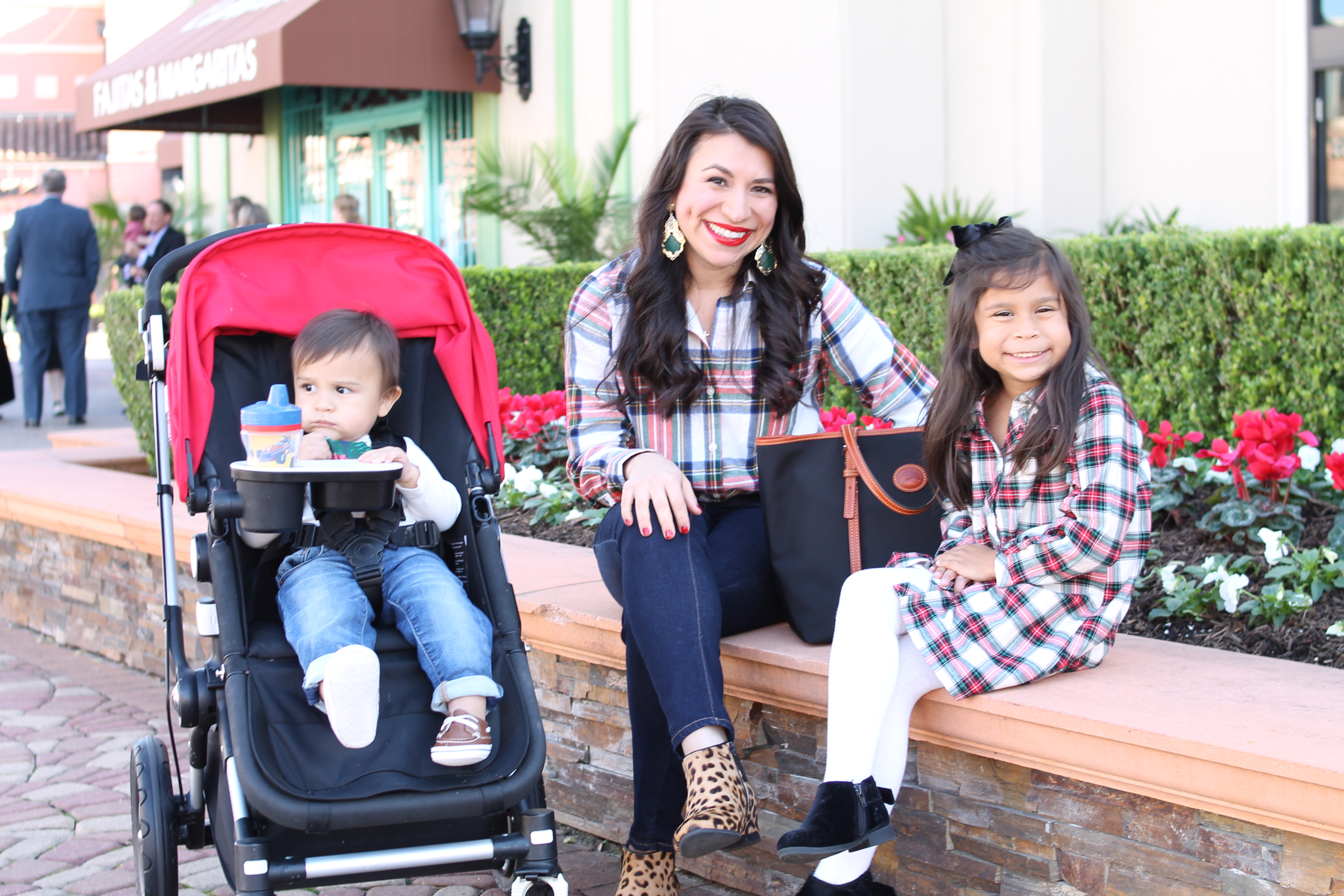 It holds all of my mom necessities (diapers, wipes, sippy cups, my cell phone, a tablet, and my makeup bag to be exact), and it is still lighter than most of my other bags. That is a huge win!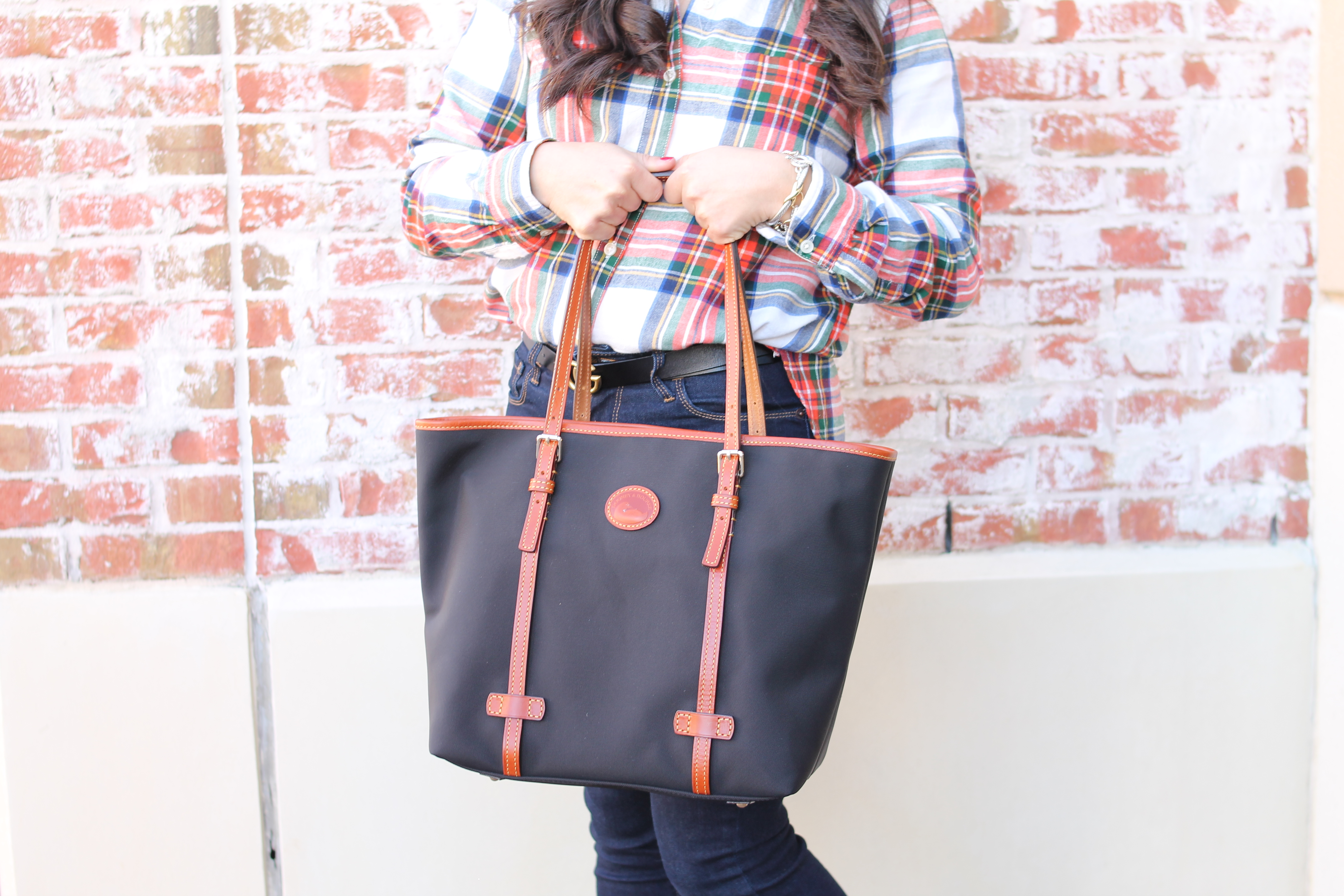 Dooney & Bourke has always been a brand I've loved. I remember getting my first "real" purse when I was in middle school, a cognac Dooney & Bourke crossbody, and I thought it was the best thing since sliced bread. I'm sure you had one, too. We all did.
I ordered my new Dooney & Bourke bucket bag from Zappos, my favorite site for bags and shoes, and it arrived on my door steps not even two days later. Seriously, Zappos has the best customer service and shipping. They have free shipping and free returns, so you really can't go wrong. Love, love, love them.  And I know you will too if you've never shopped their site before. They always have the best selections and best prices as well.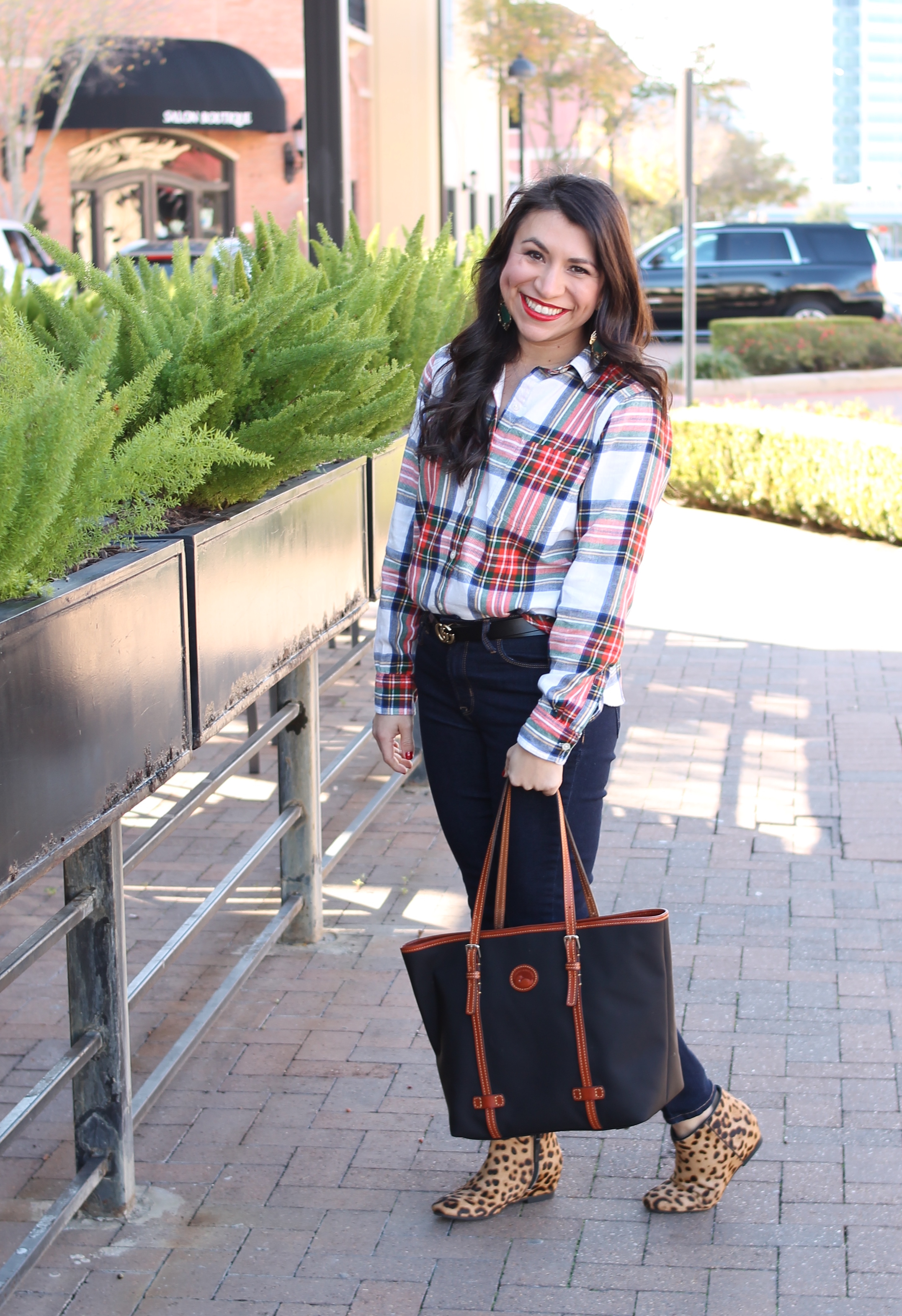 Be sure to check out the entire Dooney & Bourke selection today at Zappos! Your mom-chicness will thank you!