Happy almost weekend, friend! I hope you've had a great Easter week. This past weekend, we had a great time in Victoria with our family celebrating the holiday. Before I packed for the weekend, I took a lot of time to plan my outfits and let me tell you, I feel like my inner-fashionista is making a come-back.
Ever since I became a mom, fashion choices have changed a lot for me. Lately though, I've been reading fashion magazines again and really caring about how I dress. I used to love fashion, but I kind of let it slip away from me for a while. I've always been a classics type of girl, which has never steered me wrong, but I'm really loving taking more time for myself and putting myself together. I think the first year after baby is hard all around, especially for clothing choices (hello, nursing boobs), but it doesn't always have to be.
I'm officially taking mom style by the horns and embracing all that I am because I WANT TO. Isn't that a great feeling to do something that you want? I'm super excited to be doing more style posts for you, so today I'm sharing my weekend wear from PinkBlush (and a giveaway for you, too!).
WEEKEND WEAR
FRIDAY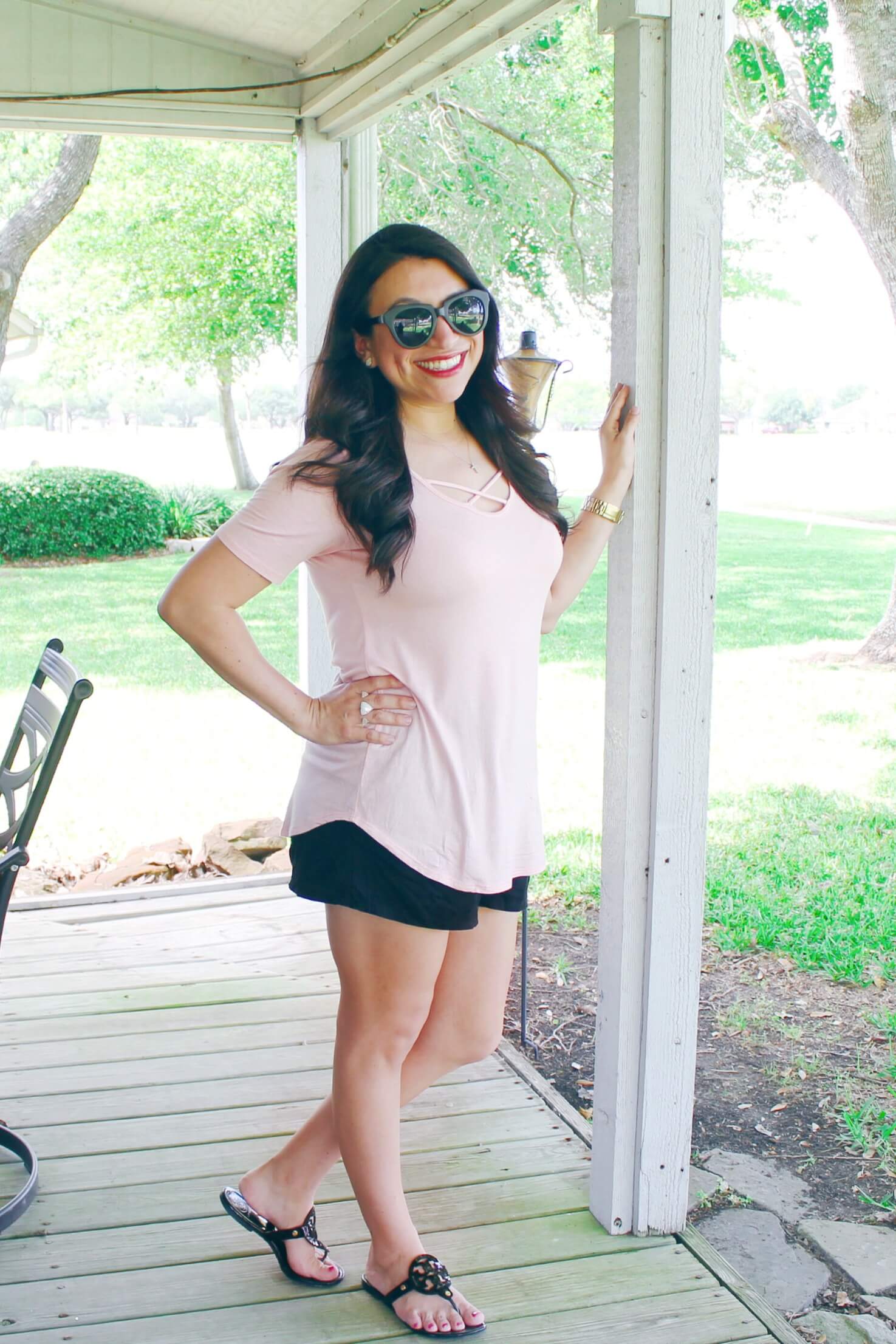 pink crisscross tee | black bow-tie shorts | Tory Burch sandals
I love this tee! I paired it with some bow-tie shorts, and for a little while I had it tucked in, then after I ate, I tucked it out. It's long and flowy and perfect for spring and summer! I love the crisscross detail, too.
SATURDAY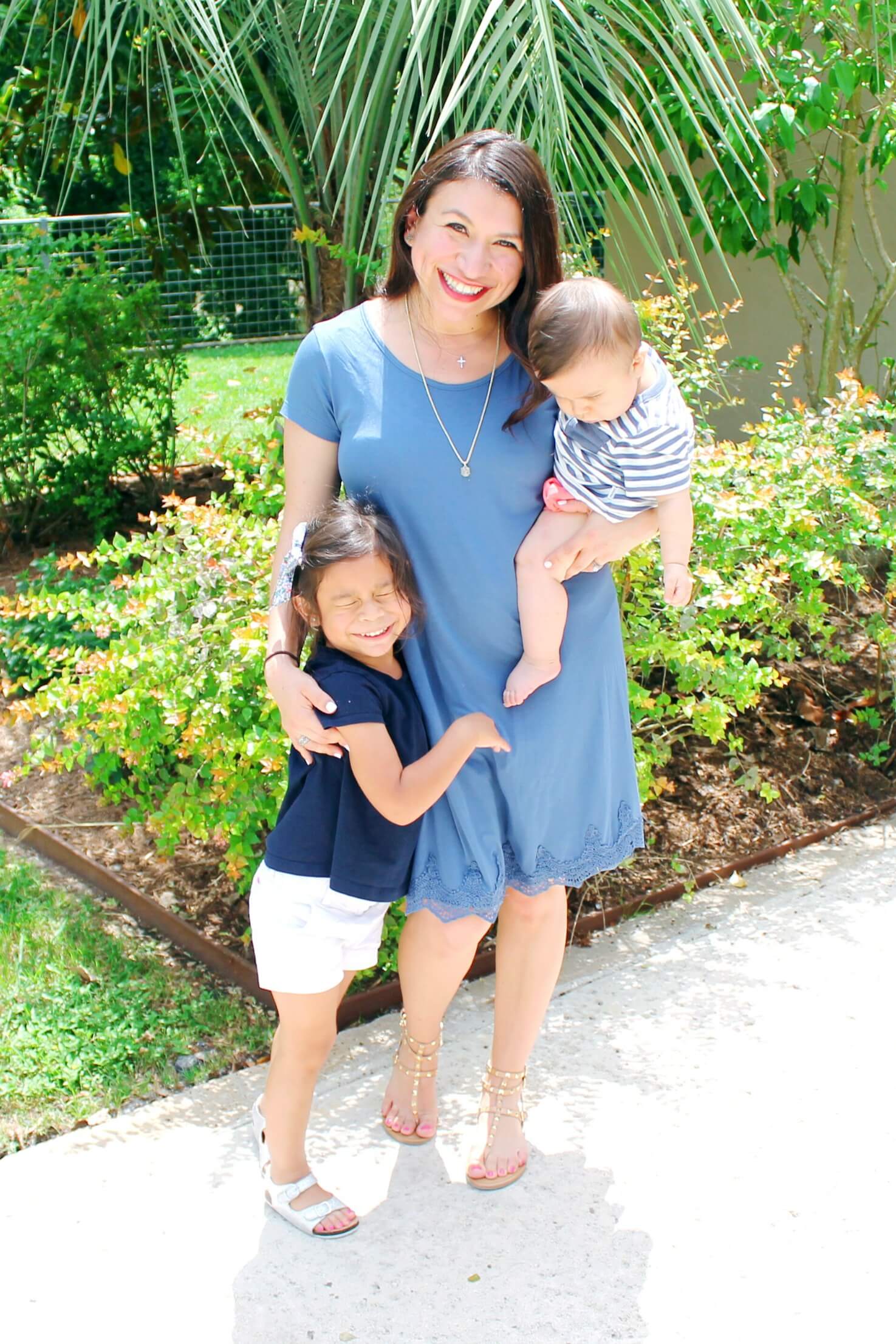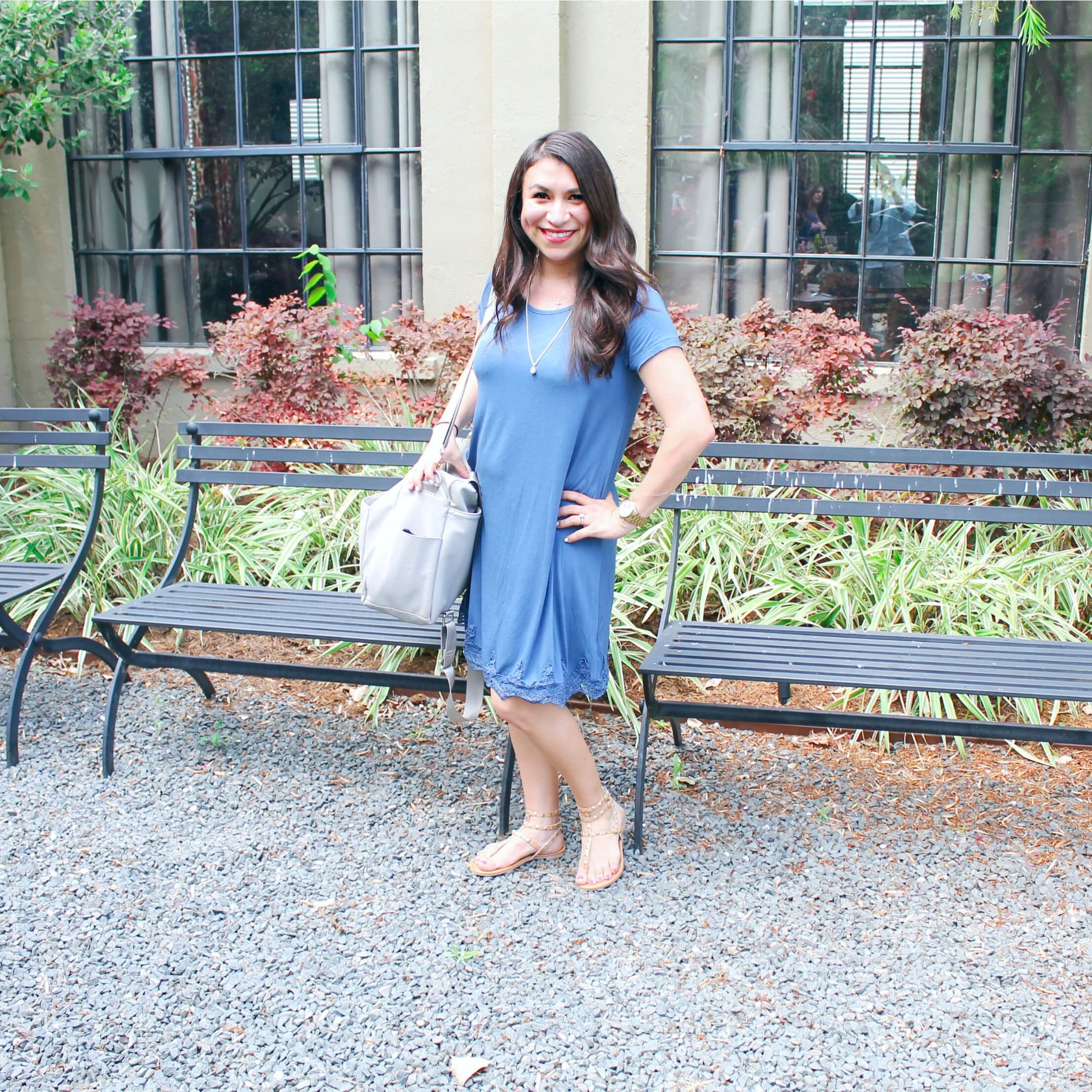 blue-crochet trim open back dress | Kendra Scott necklace | Valentino sandals dupes
This dress is one of my newest favorites! You know how I love my swing dresses. They're so kind to all of us rocking the extra love we have around our waist, and this crochet trim is the prettiest.
SUNDAY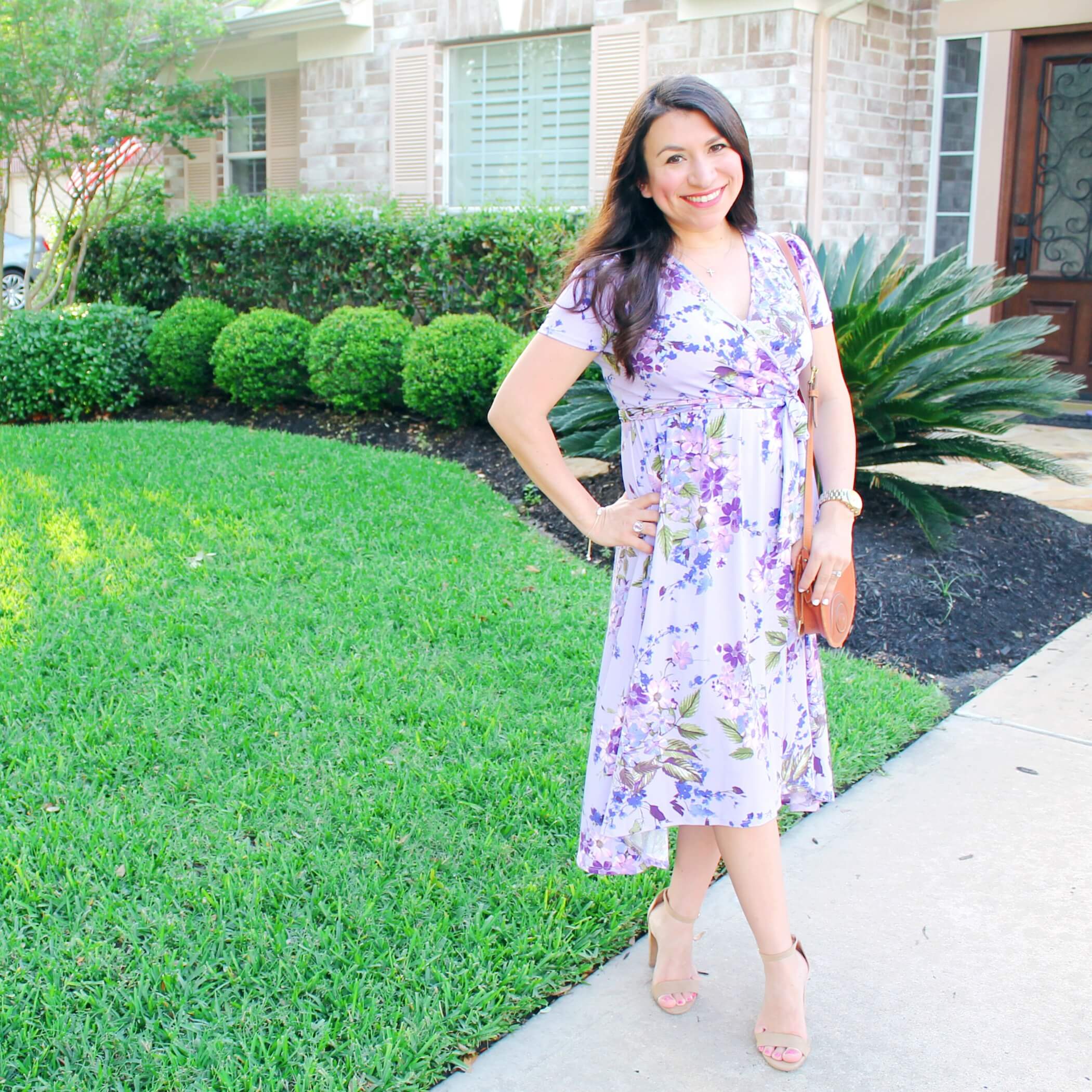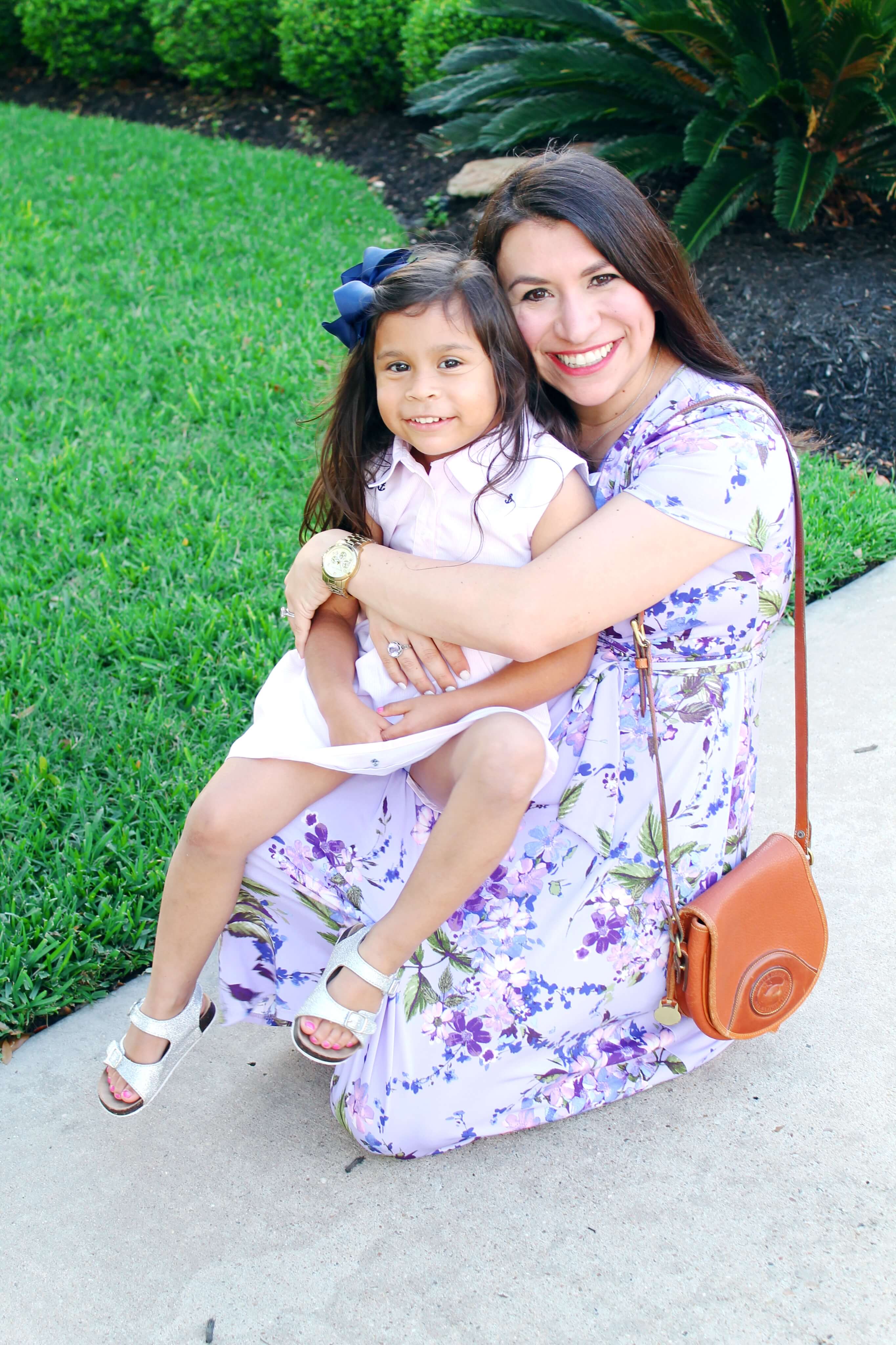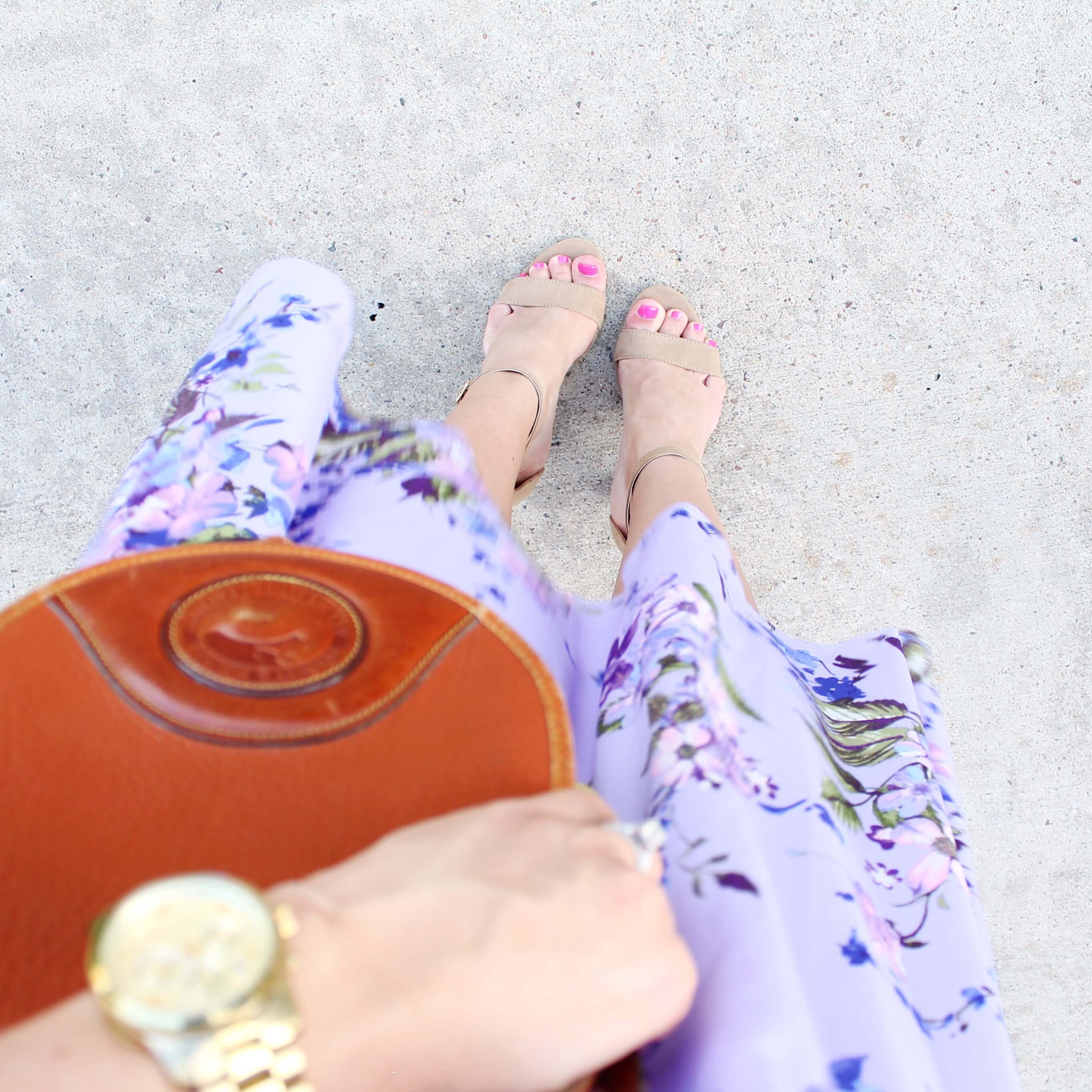 purple floral hi-low wrap dress | block heel sandals
This wrap dress was the perfect Easter dress! It's actually a maternity dress, but it's totally nursing friendly. I had forgotten to bring a bottle for Colin, so thank goodness I had this dress on. Charlotte said I looked like a princess, too. Can't get much of a better compliment than that.
Giveaway Time
Be sure to enter to win yourself a $50 gift card to shop any of these styles or more. There are so many fun options right now. Good luck!
$50 PinkBlush Gift Card