The other day, I was driving to pick up Charlotte from school, and I was thinking about all the things I stress out about being a mother. Am I too mean? Am I too passive? Do I try too hard? Do I not do enough? I mean, does anyone else think these crazy thoughts? I'm going to go out on a limb and say we've all overthought motherhood a time or two. I had to shake my head at myself and remind myself that sometimes you just have to BE.
It got me thinking about how I should lighten up and enjoy the little things again. When we take ourselves too seriously, life gets boring, stressful, and exhausting. Ain't nobody got time for that. Enjoy your little people. Enjoy your day-to-day nuances and allow yourself to have fun with your kids. This is the time memories are built. Do we want our kids to remember the stress we always carried or the fun we had with them? I want the latter.
If you need some help in the chill department, here are 5 ways to not take motherhood so seriously.
As y'all know, blogging has allowed me to experience and try some really fun things with my babes. Last week, we got the cutest delivery from Welch's. There's an all new 100% fruit juice with coconut water. Say what?! Great taste and refreshing goodness, I'll take it!
I have always been a fan of Welch's, and now that I'm a mom, it's a brand I trust whole-heartedly, made right here in the USA, with family farmers and Welch's grapes. I'm so excited about this new line of juices because it's 100% juice with 30% less sugar. It's soo good and really refreshing.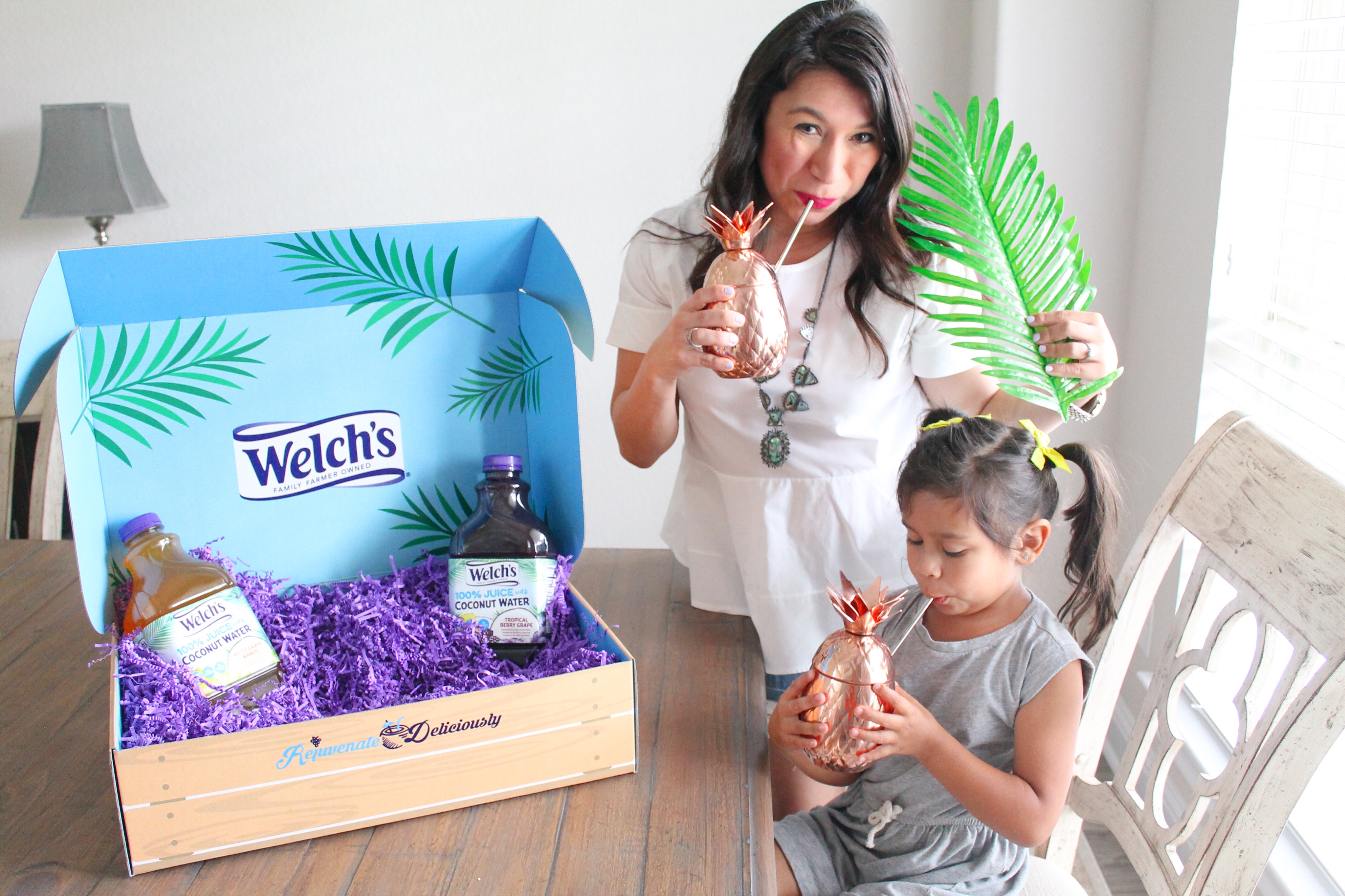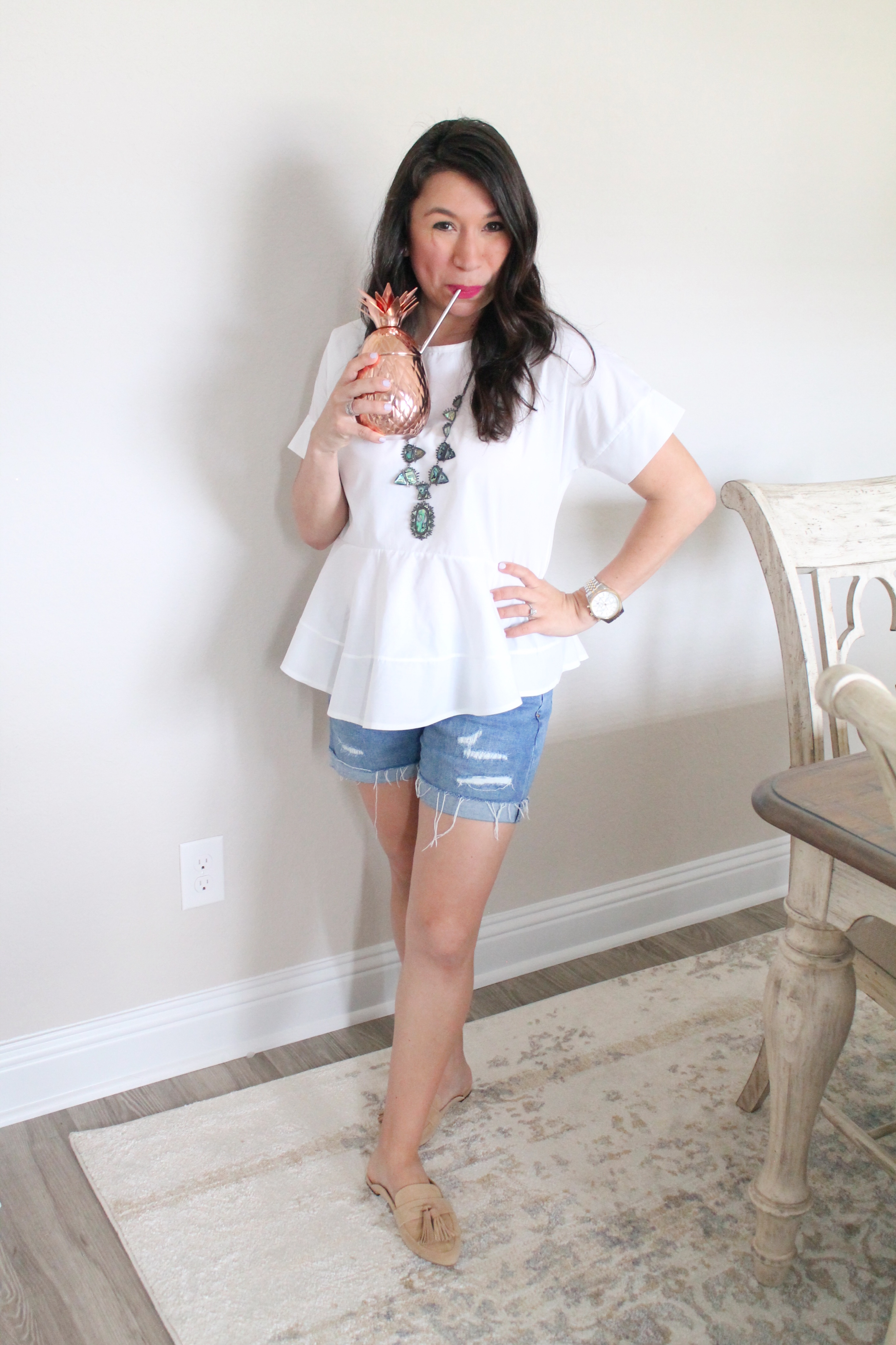 So what does this have to do with taking a chill pill as a mom? Everything! Drink the coconut water with your littles. Enjoy the little things. Don't overthink everything all the time. It's good for both of you. Literally.
(You can locate your favorite new juice on Welch's site here.)
TWO. Have dance parties.
When things are getting serious, blast some music and wiggle to and fro. And in case you didn't know, we're all master dancers in our own living rooms.
THREE. Laugh at yourself.
You know I preach grace upon grace upon grace when it comes to motherhood. Sometimes you just have to laugh at yourself. You just yelled like a crazy woman at your kids for touching your makeup you left at arm's length? Laugh it off, sister. Say you're sorry and move on.
FOUR. Have tickle wars.
What's the easiest way to make your kids stop whining or crying? Make them have giggle fits with tickle wars. Try it! It never fails me.
FIVE. Think like a kid.
And last but not least, when you're at your wit's end with motherhood, really take a step back and think like a child. How are they feeling? They're growing and trying to process all these big emotions, and it can be tough. They just want to enjoy the simple pleasures in life like hugging their mommy and playing with dolls. Get on the playroom floor with them, and enjoy life.
---
Do you do anything that is a surefire way to relax? Let us know!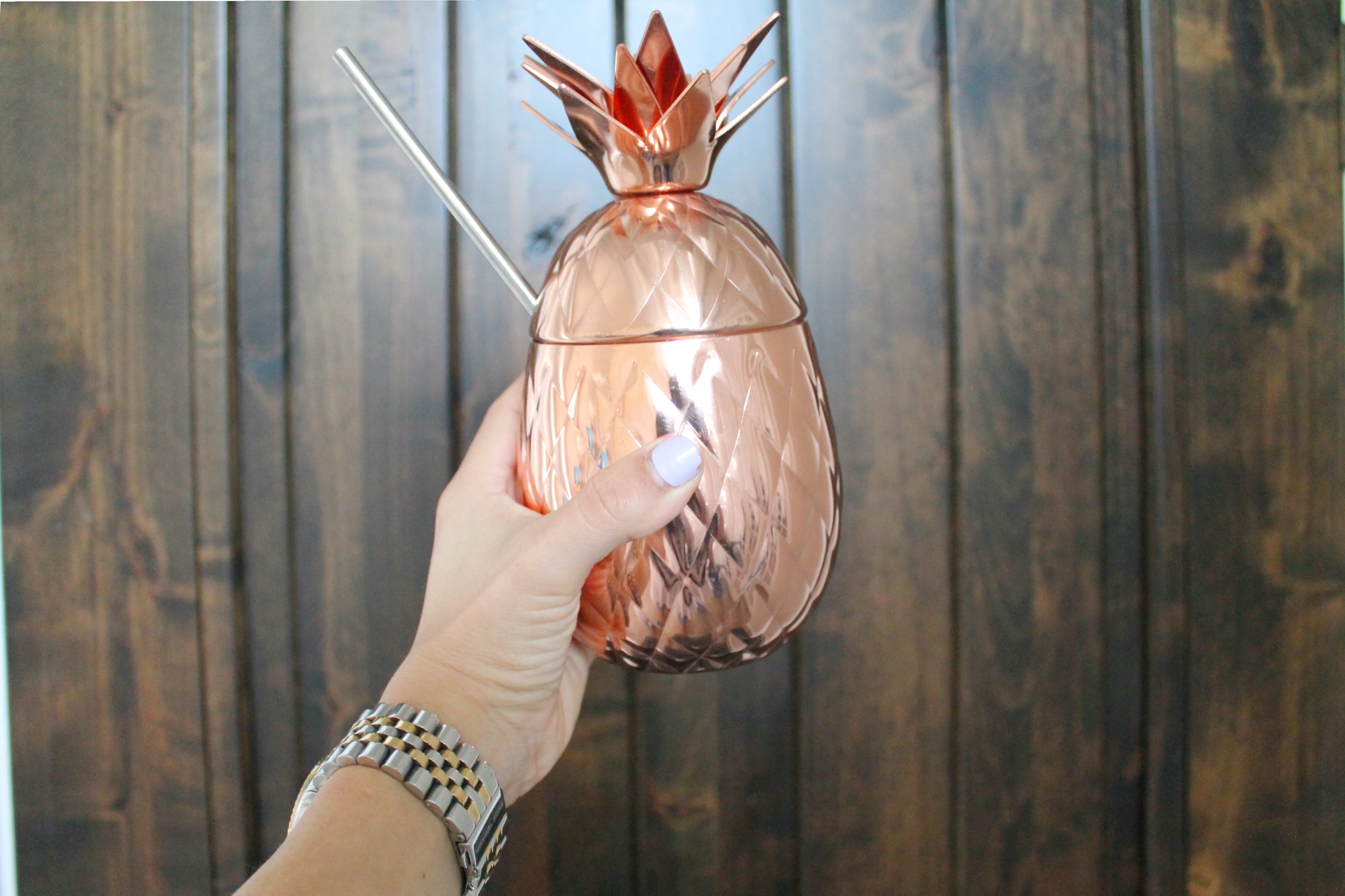 Cheers to motherhood! Don't forget to go try this fabulous new coconut water infused fruit juice from Welch's, too. Our favorite flavors are the Tropical Berry Grape and White Grape Mango. You will love it!
Happy week, friend!
Don't forget to pin this for your friends, too. ;)