Hi, new mamas and friends! I'm so excited to see this little community growing, so I thought it was the perfect time for an update.
One of the reasons I started blogging
was to create a fun, little space for new moms to get information about life with a baby. The
New Mama 101 Series
was created in hope of making at least one new mama feel as if she wasn't in this journey alone. Maybe that one new mama is you. I hope so.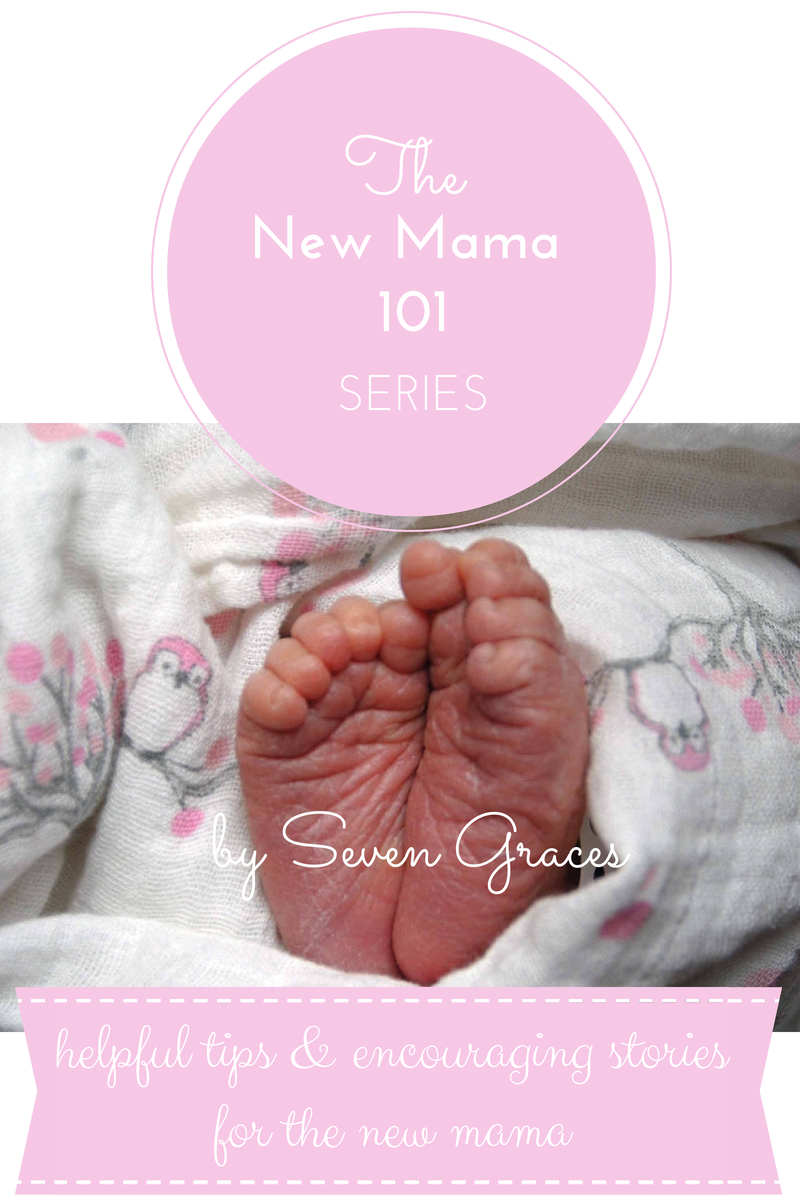 To refresh your memory or to let you know what's going on if you're new here, this is a summary of what the New Mama 101 series is all about:
Mondays on Seven Graces are dedicated to the New Mama 101 Series: a place to find helpful tips and encouraging stories for the new mom.
Each 101 post is written specifically for the new mama (and veteran mamas, too). All that has been covered so far is linked below to each original post. Bulleted items not hyperlinked are topics waiting to be written and shared.
I have tried to go in chronological order, but last week I did get ahead of myself because I couldn't wait any longer to share with you the birthday party planning tips.
New Mama 101: Months 3 & 4

Baby Favorites
How to Put Your Baby on a Schedule

What Life Looked Like for Us: Months 1-4
10 Tips to Lose the Baby Weight
Fashion Tips for the Everyday Mom
New Mama 101: Months 5 & 6

Sleep Training 101
Introducing Solids
Bath Time Favorites

What Life Looked Like for Us: Months 5 & 6
New Mama 101: Months 7-12

Moving and Grooving: Life with Baby On-the-Go
Favorite Toys That Will Grow With Your Baby

What Life Looked Like for Us: Months 7-12
And this is where I need your help. Are there any other items you would like to see added to this list? What post has been your favorite? I may go out of order for a few of these, but each one will be linked on the New Mama 101 page accordingly. With so many things still left to be covered, this is obviously going to take a while, but I am excited to continue this series with you. I hope you'll share with other new moms, too. Please feel free to pin, share on Facebook, tweet, or share in whatever method works best for you. I appreciate it a ton! Because as we all know, motherhood really does take a village. Also, if you are a blogger and you think you might have something to contribute to the series, please email me at sevengracesblog (at) gmail (dot) com.
You all are the best, and I hope you always remember that not only are you a blessing to your sweet baby/babies, but you are also a huge blessing to me. Talk to you soon, girlfriend!
***See where I'm linking up here.