Are you a new mama? Just found out you are pregnant? Going through life with a newborn? You're not alone! When I first found out I was pregnant with my Charlotte, I was a wide range of emotions, but mostly I wanted to learn as much as I could about becoming a new mom. If you read this post
here
, you know that one of the original ideas behind the blog was to create a space for new mama info: information that I've gathered from others, things that I've tried that have worked, and things I wish I had known. Granted,
no one can truly prepare you for what is in store
, but I do believe knowledge is power (that's the teacher in me speaking). The more you know, the more you grow.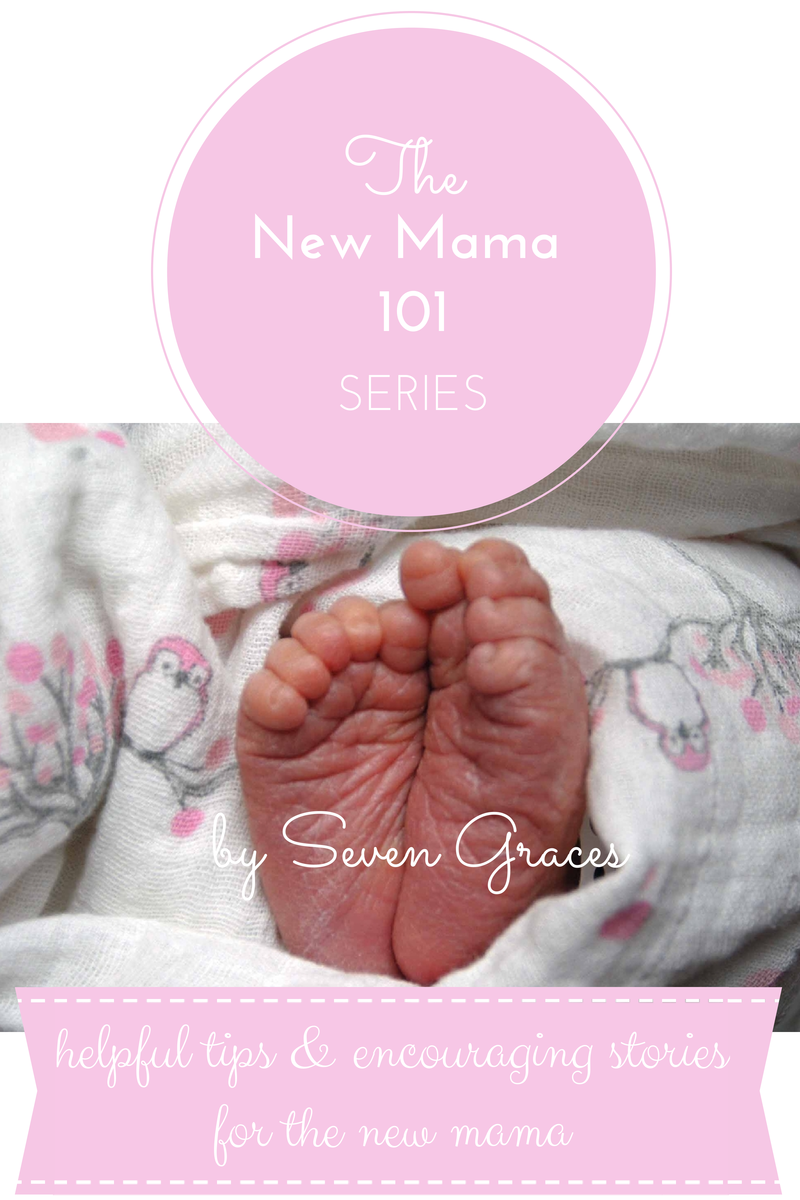 My wish for all new mamas is that they have all the support they need. My hope is that this New Mama 101 series will be support to some new moms that need a little extra guidance. I know I was one of them. I was totally clueless about anything pertaining to a baby. But I immersed myself in reading everything I could about having a baby, and I'm going to share with you what I know now. By no means am I an expert, but I am a new mama who is trying to make this life a happy one. I have researched all that I can to make that possible. I'm a researcher by nature, so hopefully my nerdiness will pay off for someone else other than myself.
Mondays on Seven Graces will be dedicated to the New Mama 101 Series until we have covered everything below. Each 101 post is written specifically for the new mama (and maybe even veteran mamas who need a refresher…I'm sure if I ever am in that "newborn" boat again, I would need a refresher myself). Here's a list of what has been offered and what you can expect to see:
New Mama 101: Months 3 & 4

How to Put Your Baby on a Schedule

Fashion Tips for the Everyday Mom
New Mama 101: Months 5 & 6
New Mama 101: Months 7-12

Moving and Grooving: Life with Baby On-the-Go
Because like I've said before, "We're in it together, sister!"