The holidays are here, and I'm so excited! Fun memories always come swirling up this time of year, and one of my fondest memories is baking in the kitchen with my family and very best friends. From pecan tarts with my Aunt Rita to chocolate covered pretzels with my sister to banana split pie with my best friend, there is always something festive being whipped up. We have our own special sugar cookie recipe now with our own little family, and it's something we look forward to doing together every year. Baking is better when it's done with the people you love.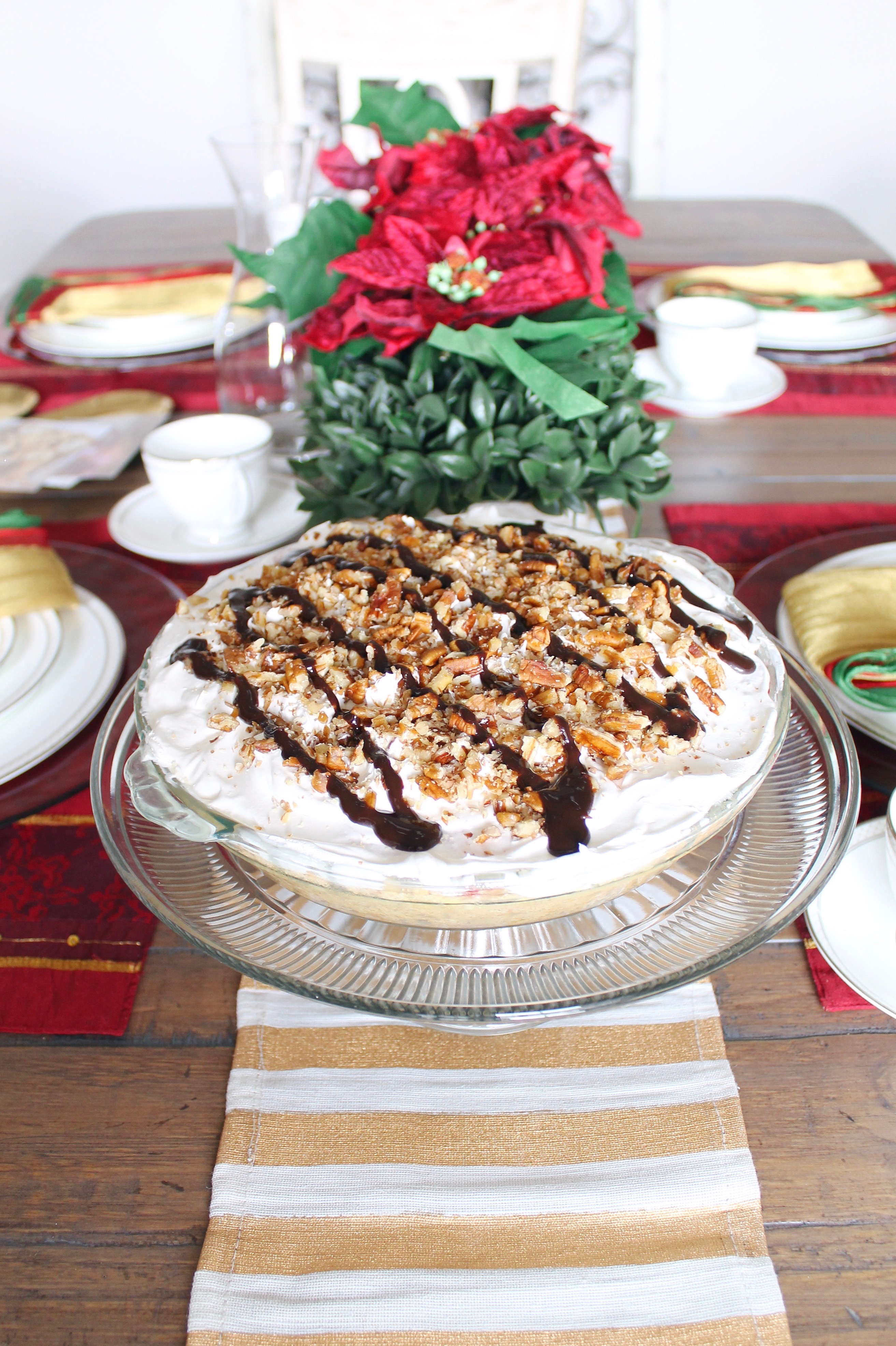 Coming from a Hispanic family means we have lots of loud and big holidays with LOTS of family and lots of love — and lots of food! It's been so cool to watch Charlotte start to understand that, too.
During this bright and merry season, I wanted to start baking more with my best girl, especially since she's growing up way too quickly. The other day, we headed to Walmart to gather all of our ingredients for one of my very favorite no-bake pies, then my little baker went to town!
This recipe is so easy, and Charlotte only needed minimal assistance. She was super proud to make this yummy pie, and I will most certainly partake in a little sliver of a piece, too. You'll see why!
NO-BAKE BANANA SPLIT PIE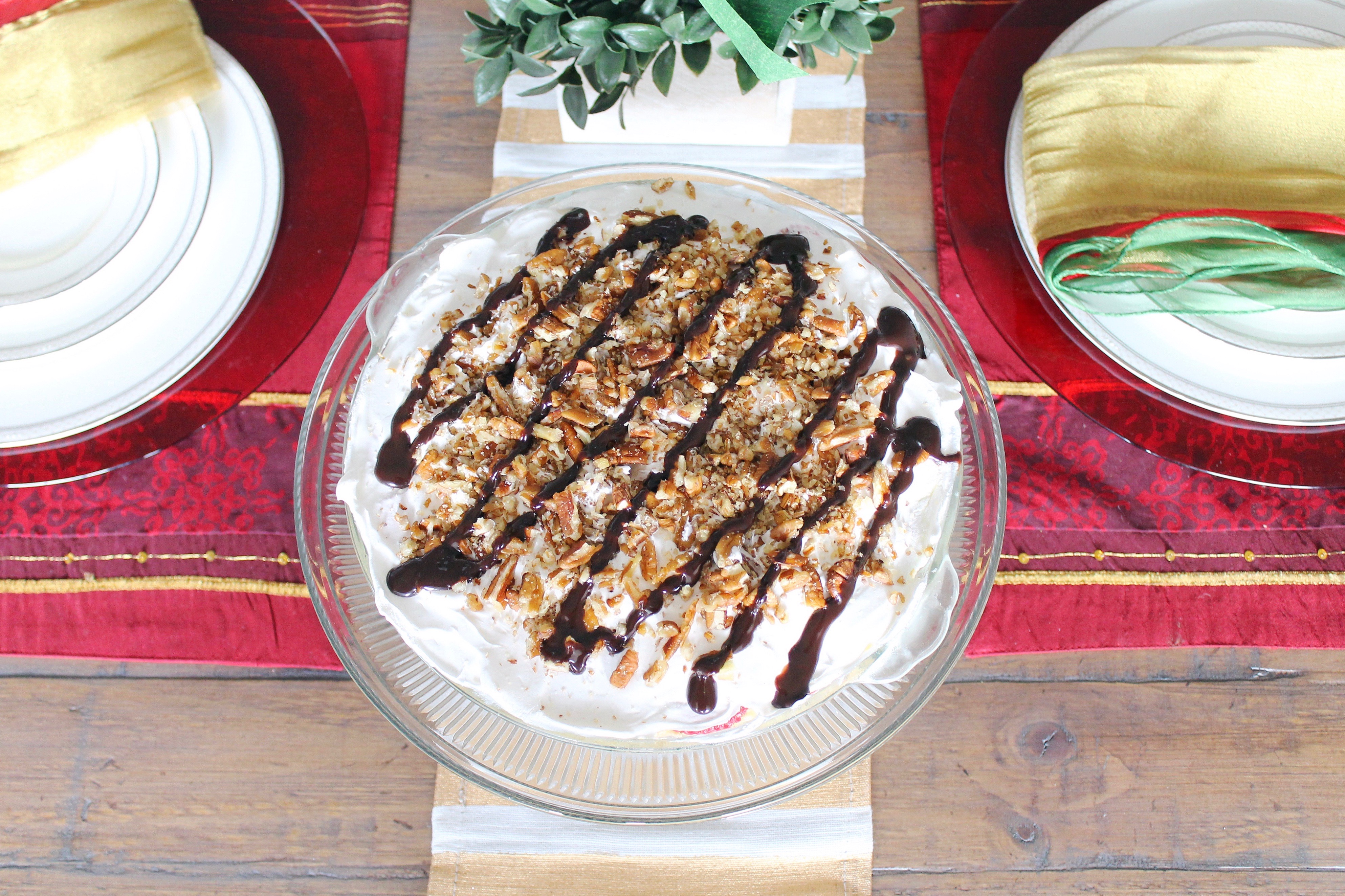 INGREDIENTS
graham cracker pie crust (pre-made or homemade)
pie filling ::
crushed pineapple (drained)
sliced bananas
sliced strawberries
4 oz. whipped topping to top off pie
crushed pecans as garnish (optional)
chocolate syrup to drizzle over pie (optional)
DIRECTIONS
Have your pre-made graham cracker pie crust ready.
Mix all of the pie filling ingredients together. You can use a hand mixer to make the filling extra smooth and creamy.
Spread majority of the pie filling into the graham cracker crust, leaving room for a layer of crushed pineapple, bananas, strawberries, and topping.
Layer crushed pineapple (drained from the can), then layer sliced bananas, then layer sliced strawberries.
Top with 4 oz. cool whip.
Garnish with crushed pecans.
Drizzle chocolate syrup.
Enjoy the lightest, yummiest dessert in all the land!
We had a blast making this pie together. Charlotte truly did all of the work, and I had no problem playing sous chef. I hope she looks back years from now and remembers little moments like these. She is growing up way too quickly, and I'm so thankful to be her mama.
Here's our play-by-play of how to make this yummy no-bake pie.
I will say that we let it set in the fridge for a while to get it nice and cool again. You could totally make this ahead of time for a party and place it in the freezer the night before, then thaw it out in the fridge until your event. So, so good!
Yummy food and sweet, sweet memories!
---
La Lechera has been around since 1910, and its sweetened condensed milk has been making yummy and sweet desserts even yummier since 1922. It is the perfect ingredient to help you pamper your loves with delicious desserts, made in no time! We all know that life as a mom is super busy, but desserts like these let you create unforgettable family moments no matter what.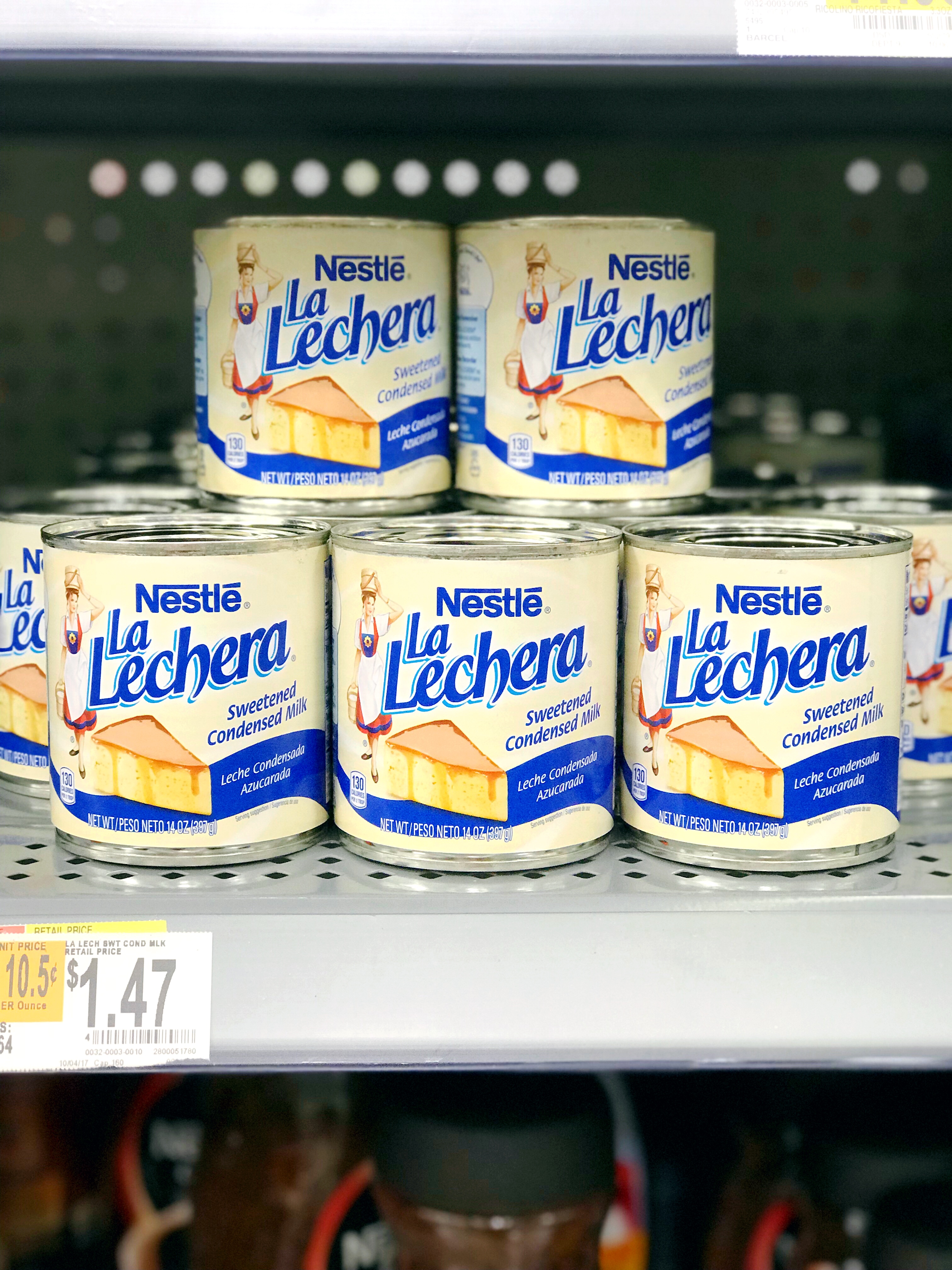 You can find La Lechera at Walmart, and the sweetened condensed milk comes at steal of a price at 1.47-1.58 (depending on location). I found mine in the Hispanic foods section, but it's also in the baking section as well.
What's your favorite family recipe or baked good? This is definitely one of ours!