Disclosure: This post is sponsored by Carter's; however, all thoughts and opinions expressed are my own.
A Changing Heart
A lot of people have asked me how I'm adjusting to life with two, and nine months in, the answer is I'm doing just fine. I don't know if I would have said that at three months out, but now I'm able to say it with full confidence. In fact, I'm doing more than just fine, I'm loving it.
Before I had Colin, I thought being a mother to Charlotte was the best gift and duty I was ever honored and graced with. I was completely terrified to have another baby in fear of changing that. How silly I was to think that it would mess things up. You see, I think the reason we waited three full years to try for another baby was because I had finally gotten comfortable with being a mom to one. Charlotte was on a great schedule, we were always on the go, and she was flourishing. Michael and I were able to go on date nights easily thanks to an awesome babysitter, and if we wanted to take a vacation without our child, we could.
But something happened. My heart started to long for a second baby. Maybe it was time to add another to our family, I thought. We talked about it, and we took the plunge and trusted that if it was meant to be, it would be.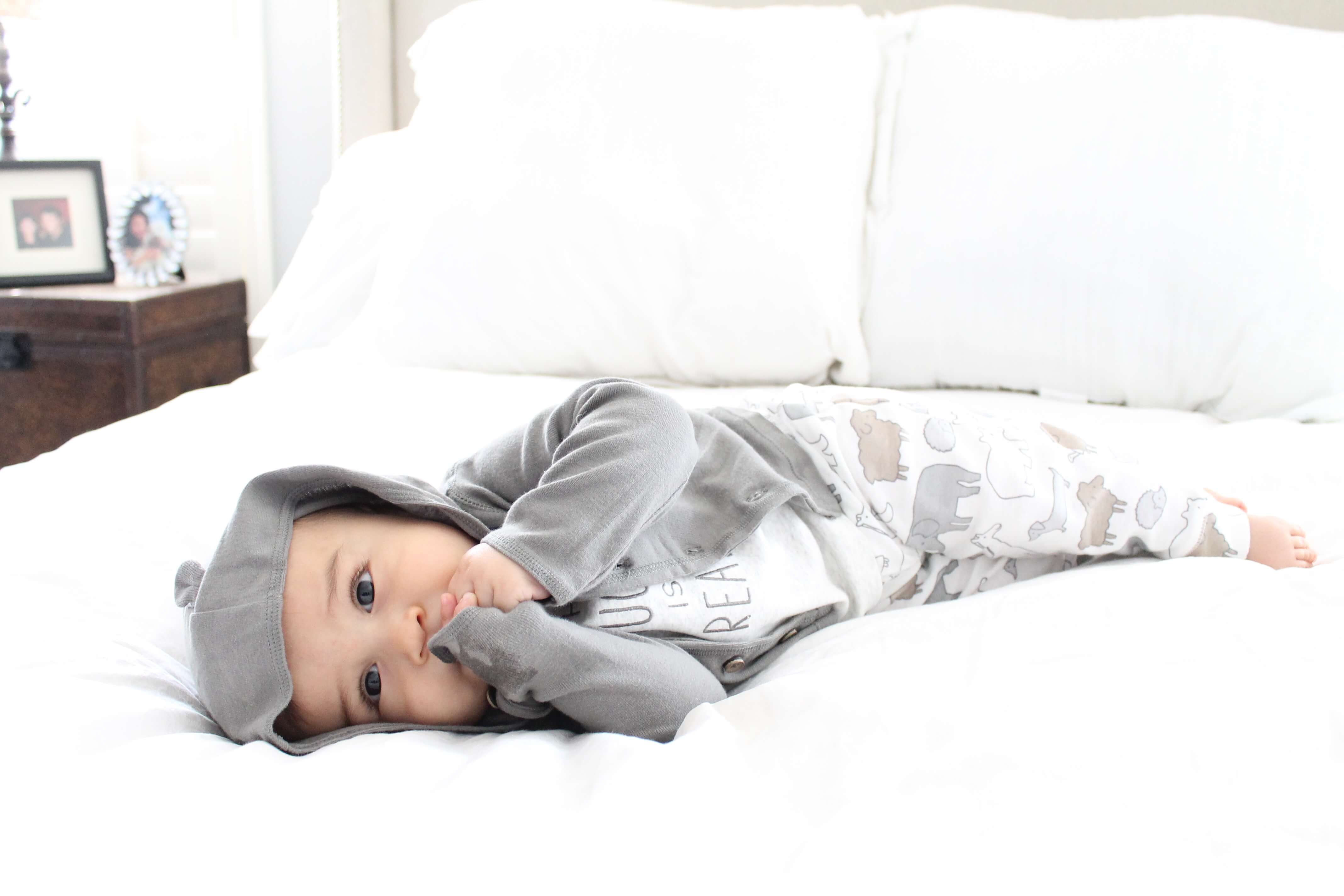 Colin entered our world in September of last year, three and a half years after I first became a mama. And in that instant, just like so many people told, it happened: my heart grew. My sister asked what it was like to have two babies, and I told her the love I have for both of my children is incomprehensible. Never in my wildest dreams did I know I could love this much, but it really does change you as a person. Your heart doubles in size, and so does life. I don't know why I was so scared, because my only regret is not having him sooner.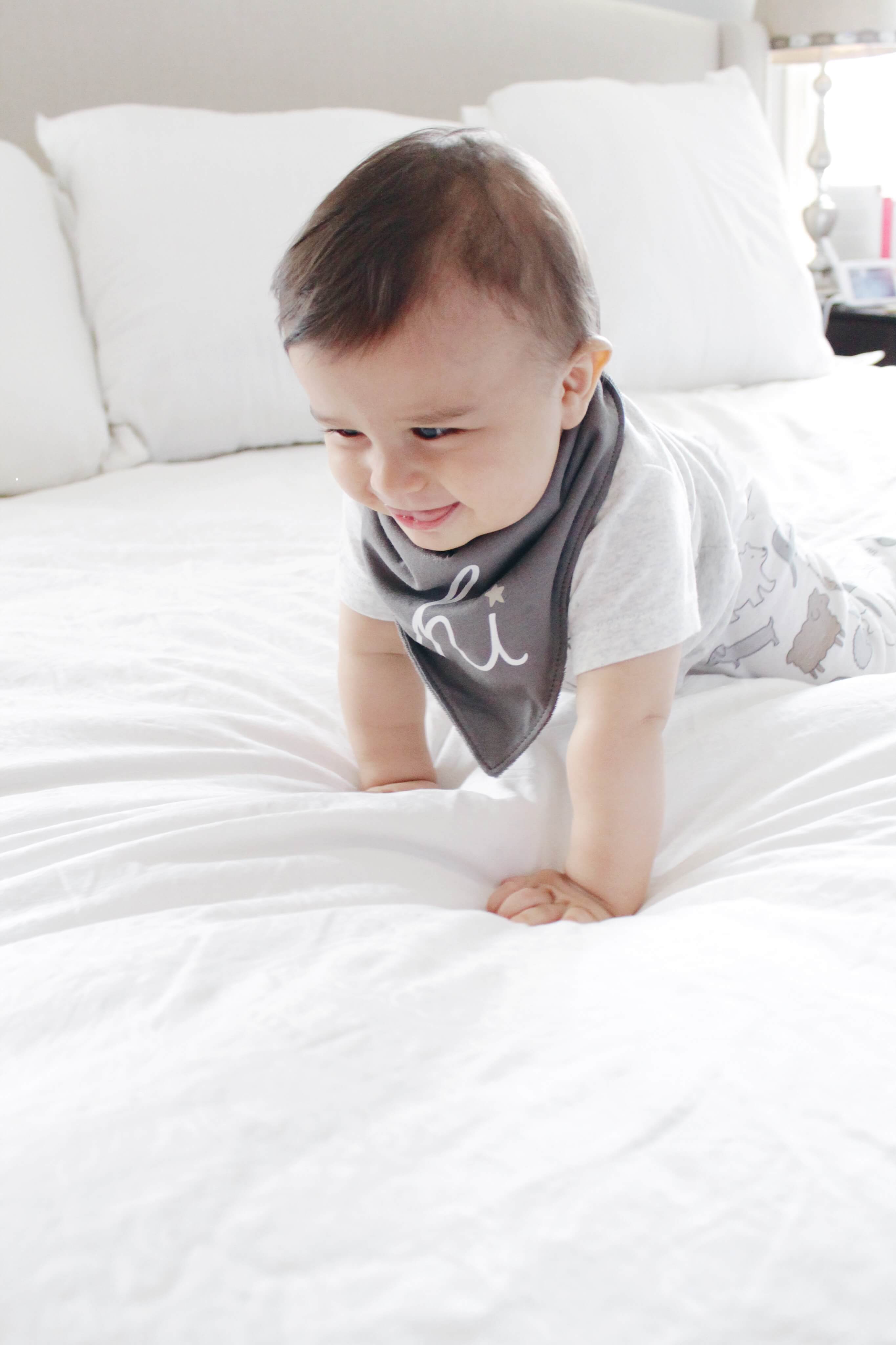 Of course, any life-altering change is scary and has its hard parts (I've dealt with so many of those hard parts), but the good far outweighs the bad. It always does.
Life is messy, but love is greater.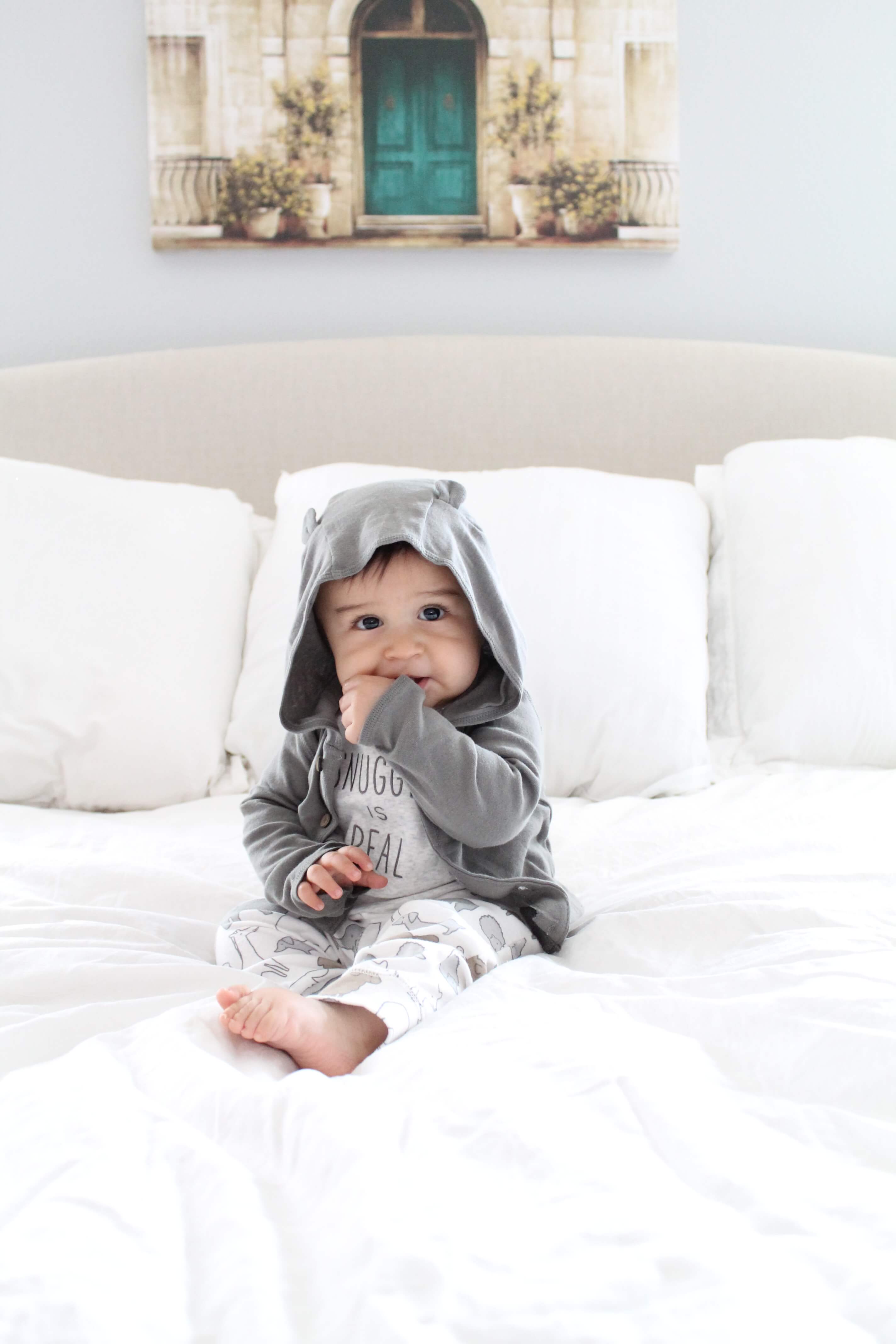 A Changing Baby
One thing I've learned over the few short years of being a mom is that these babies just don't keep. They grow way too fast, and they are constantly changing! The first year can be somewhat of a blur for a new mom, but thankfully there are tips and tricks to keep on keeping on–like stocking up on clothes in the next size and keeping things simple when it comes to baby clothing.
Carter's is one of my absolute favorite baby brands, and I'm so thankful to be able to dress my babies in the cutest clothes without giving it much thought. Carter's has created a Little Baby Basics collection that is essentially a baby's capsule wardrobe! It is so darling, and you can always count on Carter's for being super soft and comfy.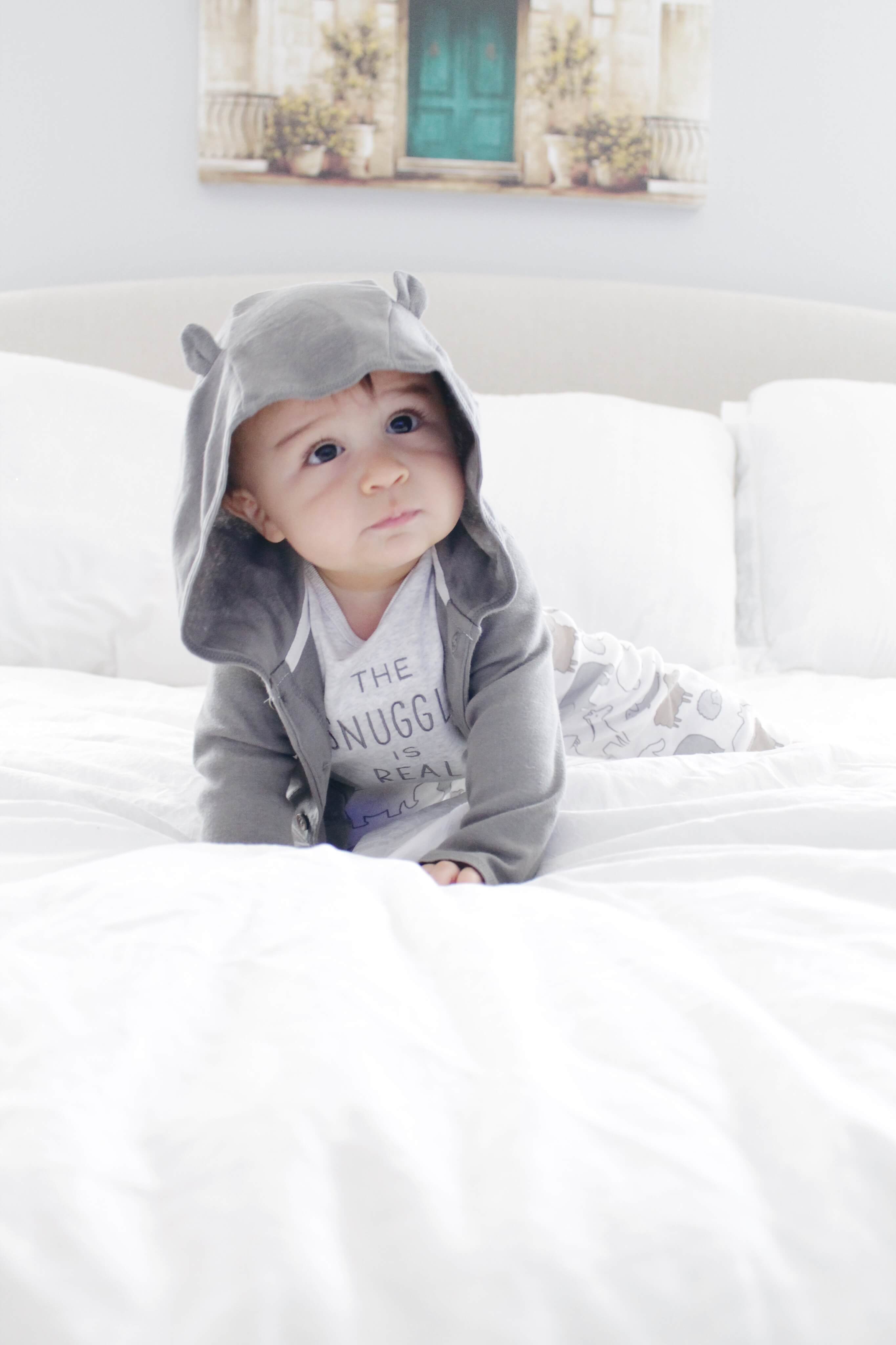 Changing Clothes
Sleep & Play (Sizes NB to 9 months)
I remember learning with Charlotte that clothes during the first year are easier when they zip. Both of my babies lived in Carter's sleep & play one-piece pjs the first 9 months. My favorite ones are the terry zip-up ones, because they're warm and make diaper changes a breeze. The safety tab over the zipper keeps the chin protected, too. I love the snaps pajamas, too, because if it's really cold, you don't have to completely uncover your baby when doing those middle-of-the-night diaper changes.
Carter's also has great sleep clothes like the gowns, sleep bag & swaddle (a must for newborns!), and coveralls (the footless pajamas that last longer for your fast growing babe).
The Original Bodysuit (Sizes NB t0 24 months)
All babies need these bodysuits in their closets. The expandable shoulders are perfect for pulling down for major blowouts. And what's better than exposed chunky baby thighs!
Layer Up Sets (Sizes NB to 12 months)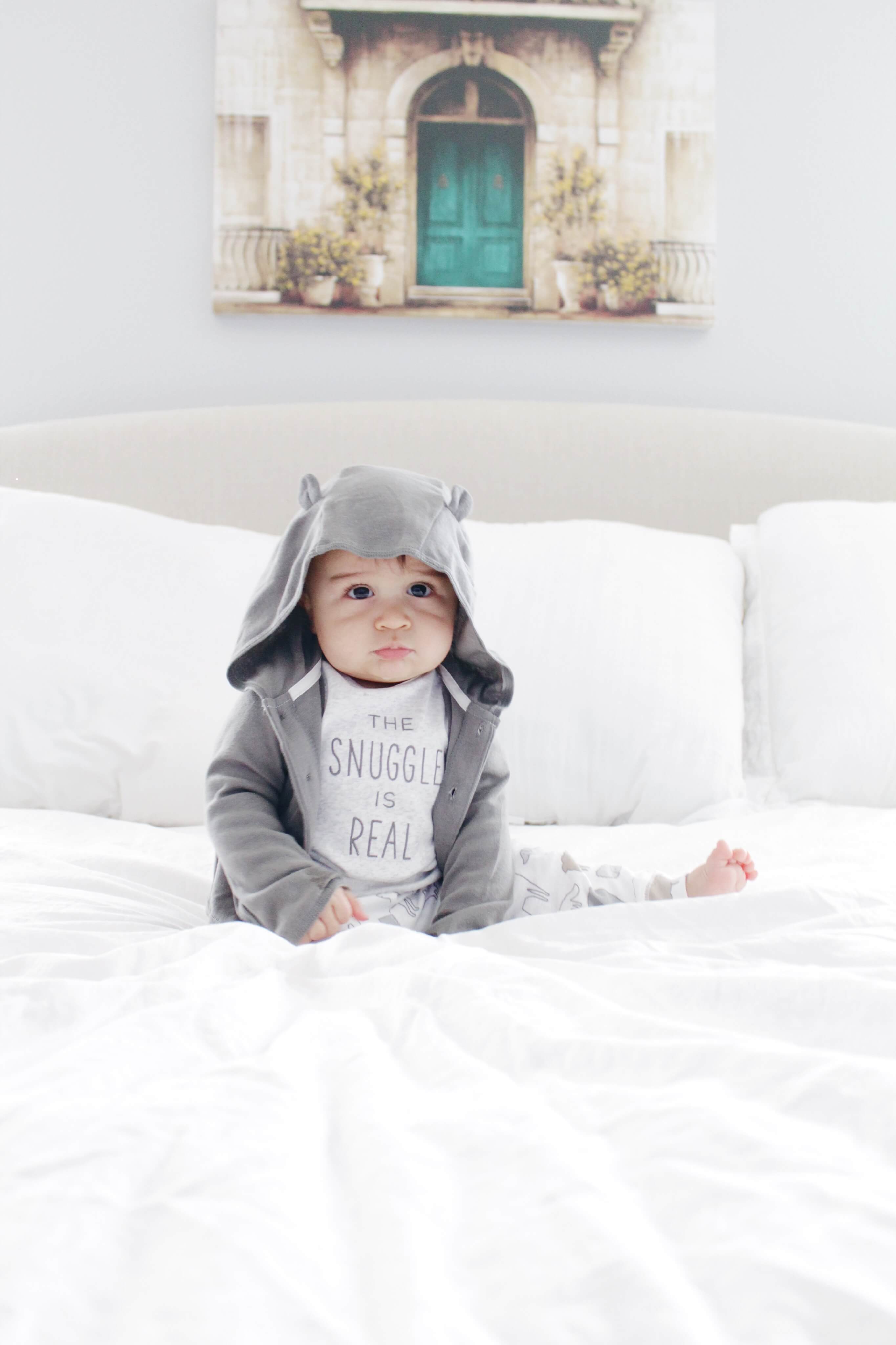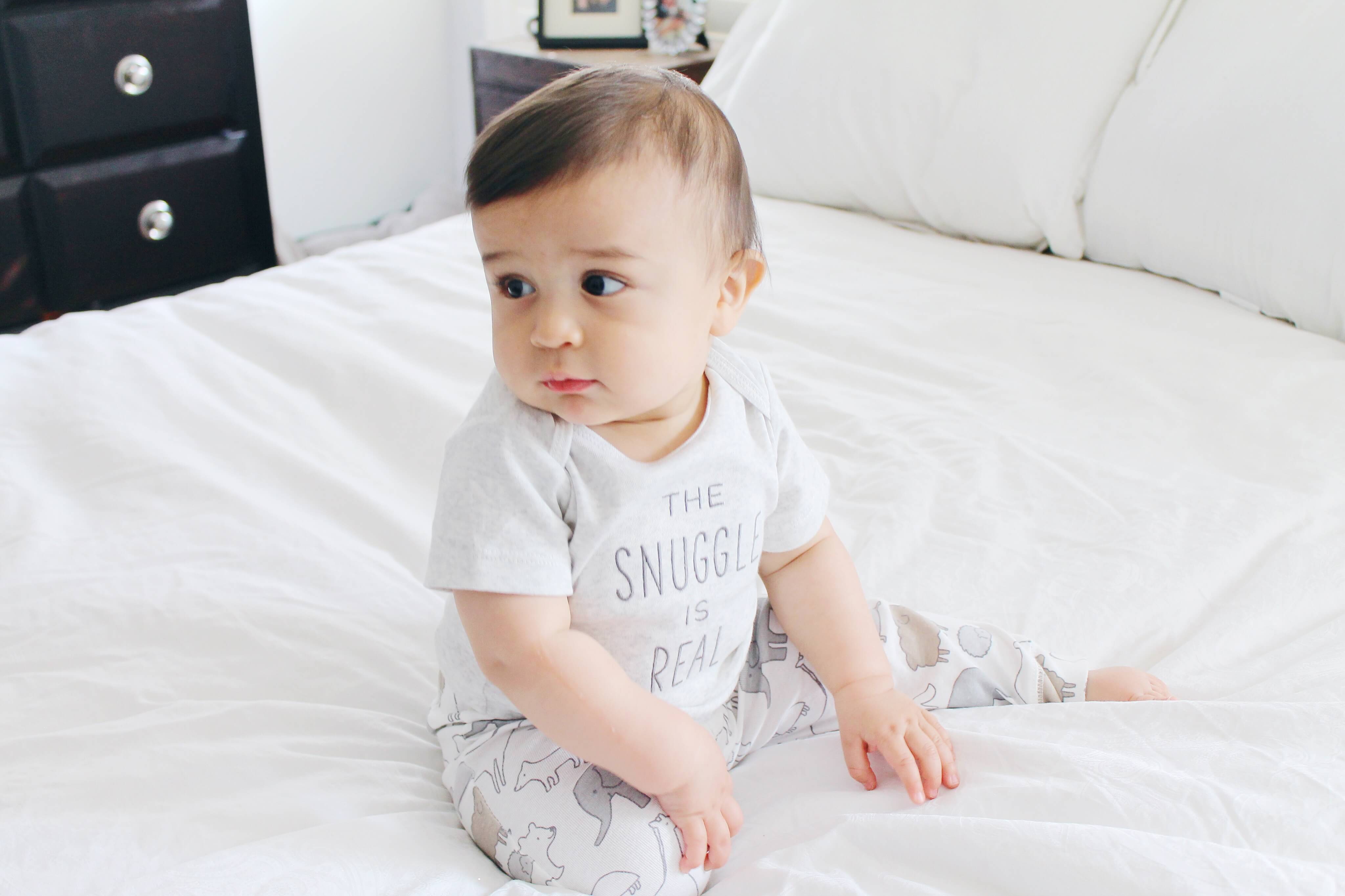 Carter's offers these Layer Up Sets that are three-pieces, and they are just too cute! They're the perfect style and perfect option for unpredictable temps.
There are even bibs to match!
Little Character™ Sets (Sizes NB to 24 months)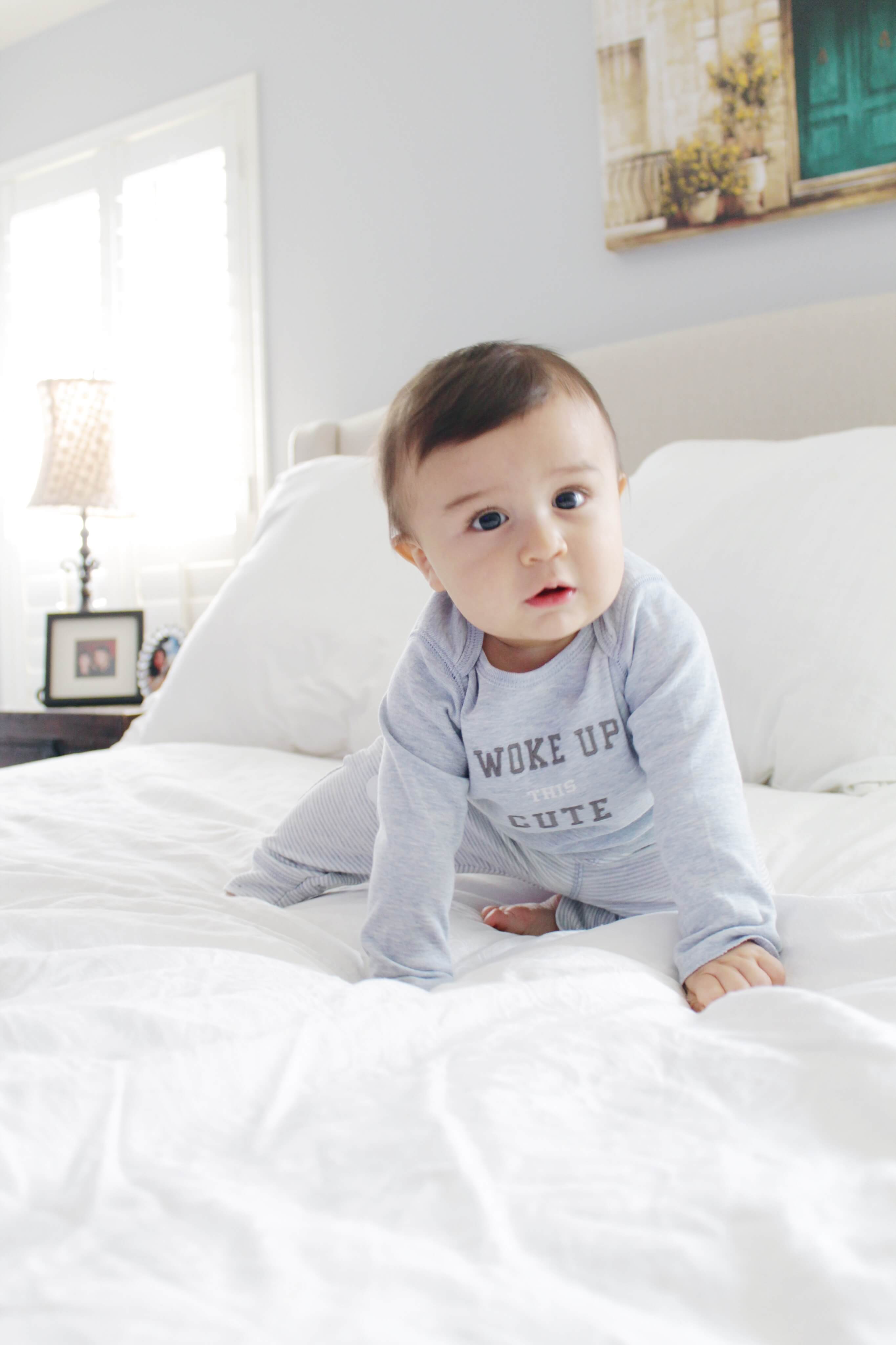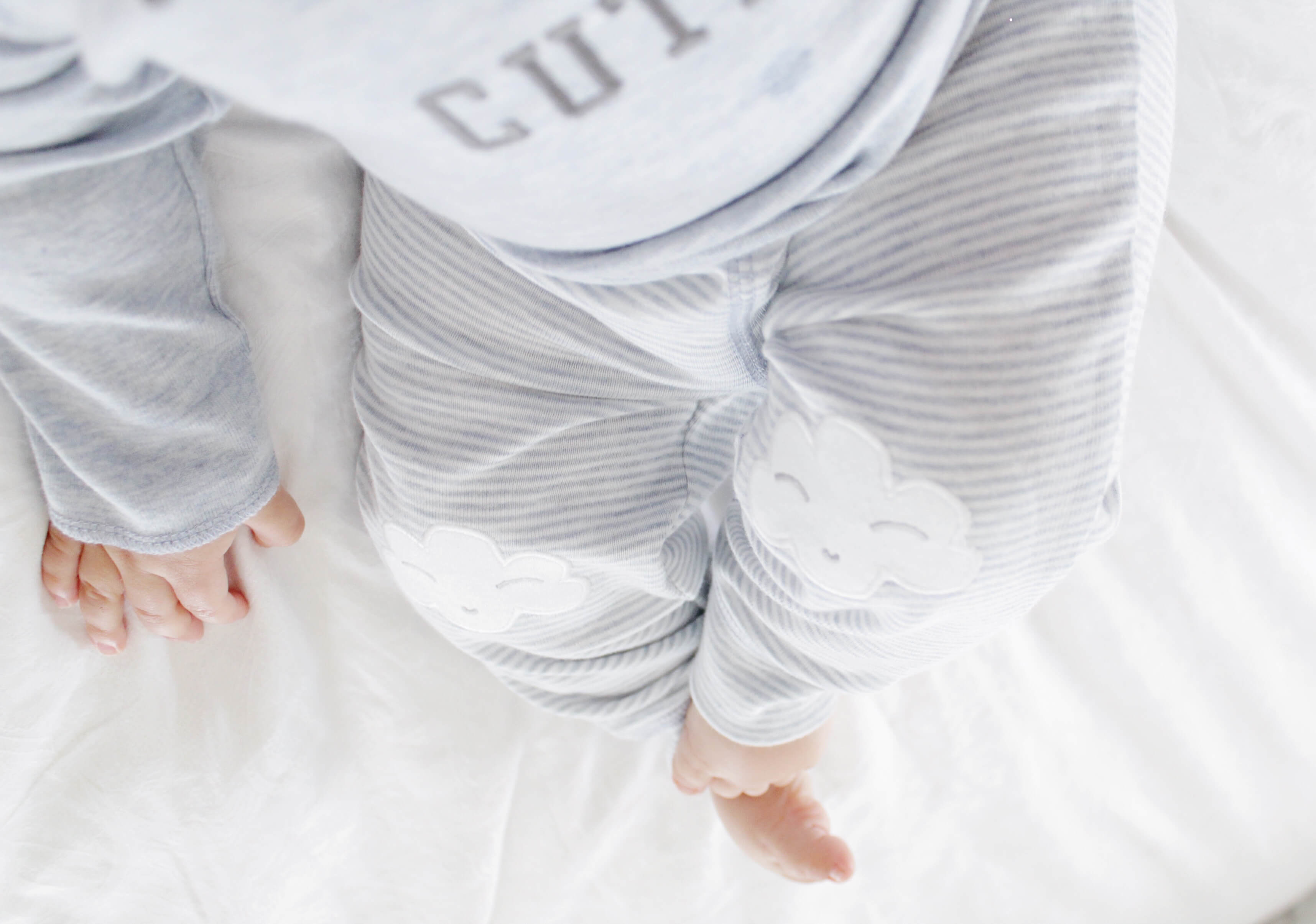 The Little Character sets are three-piece sets with a long sleeves for chilly days, short sleeves for warmer days, and elastic, super soft pants to go with either.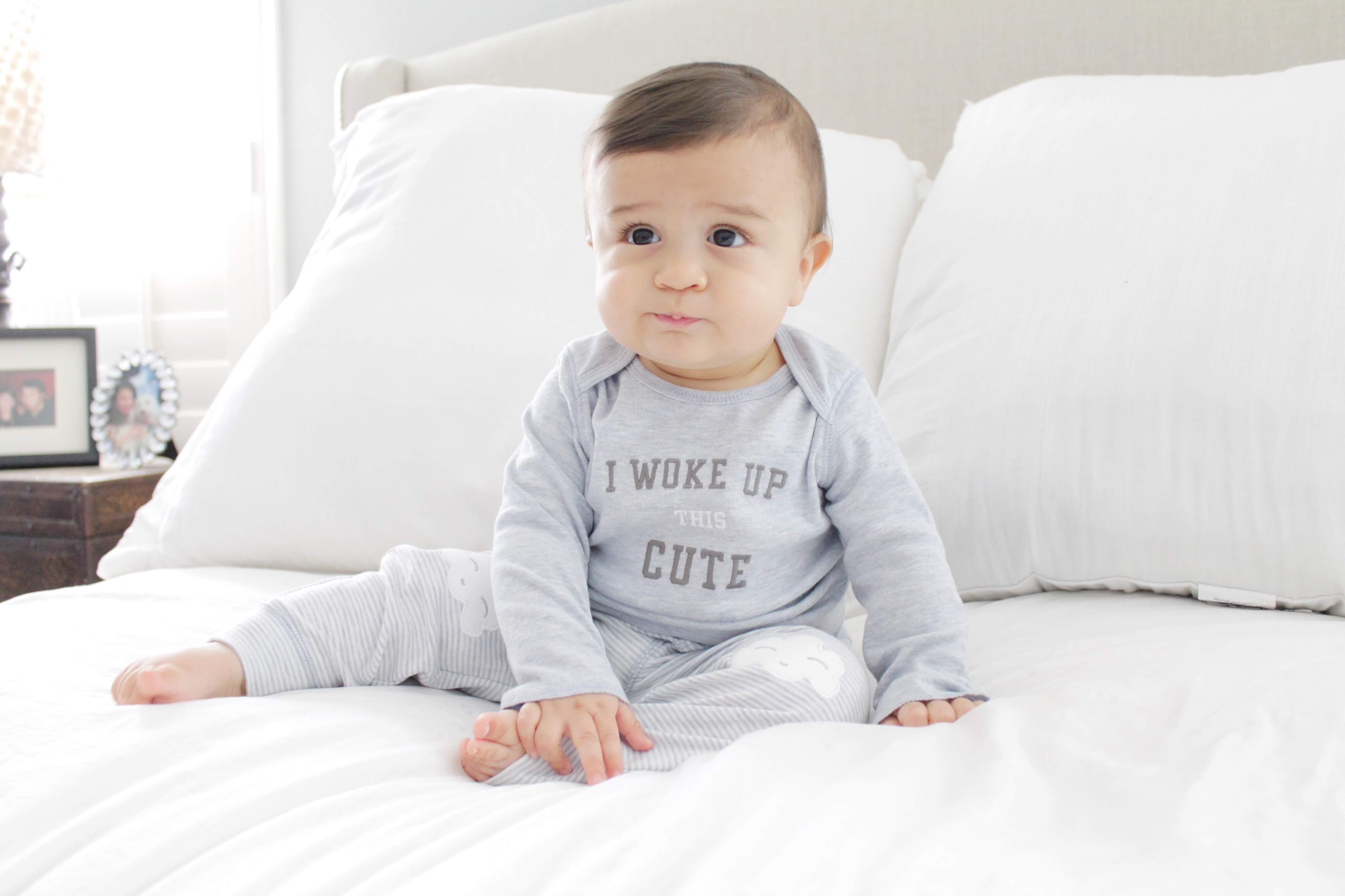 I just can't with the cuteness.
For all the new mamas out there, Carter's has created a great checklist of what clothing your baby will need the first year. I wish I would have had this when I was registering for the first time, because it would have been super helpful! You can also create bundles to make the perfect shower gift.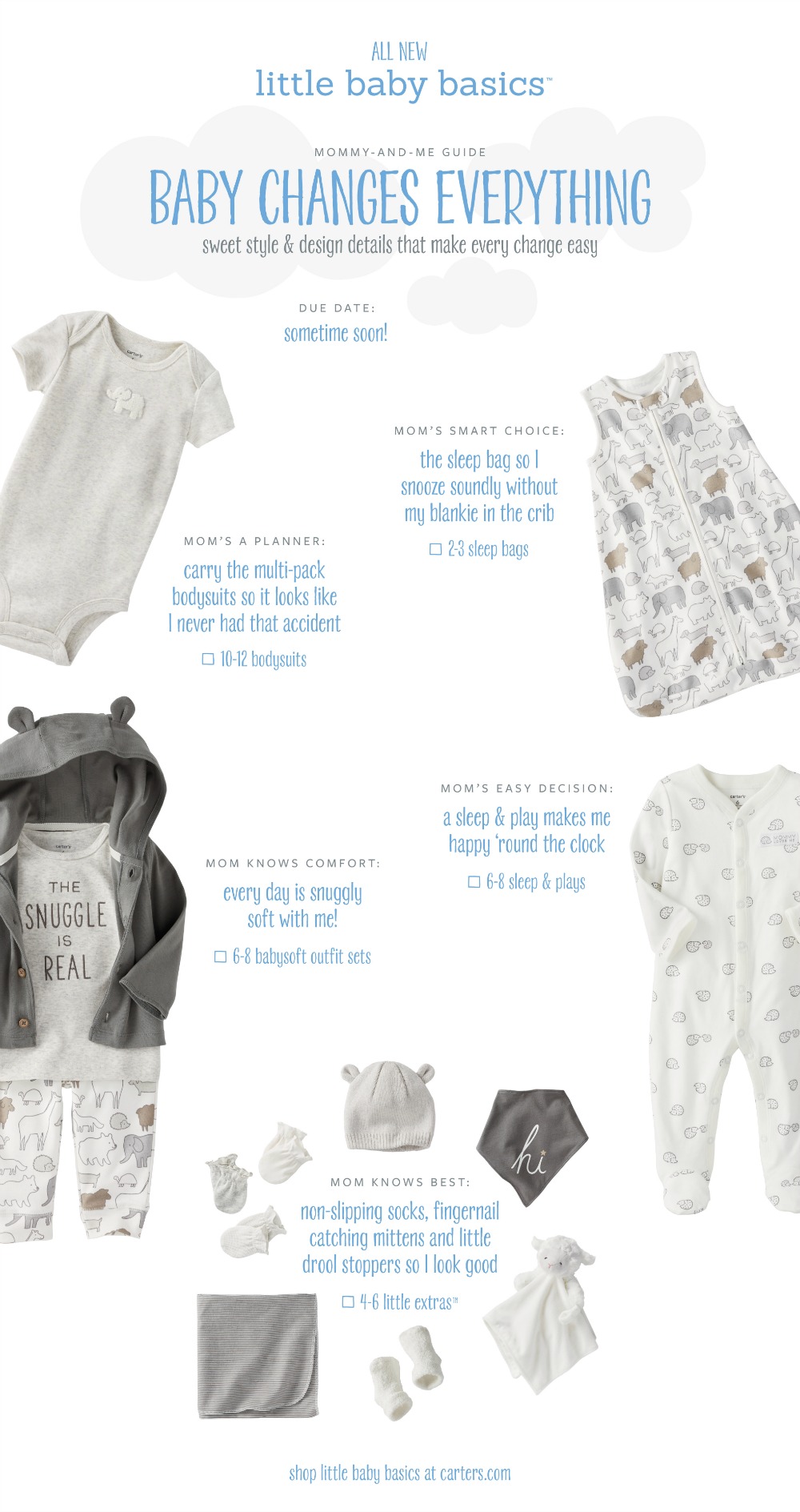 Now you want to go shopping, don't you?
I find myself at Carter's at least once a month, so if you're like me, enjoy this 20% off coupon when your total is 40 dollars or more. Enter code CART3789 if you're shopping online!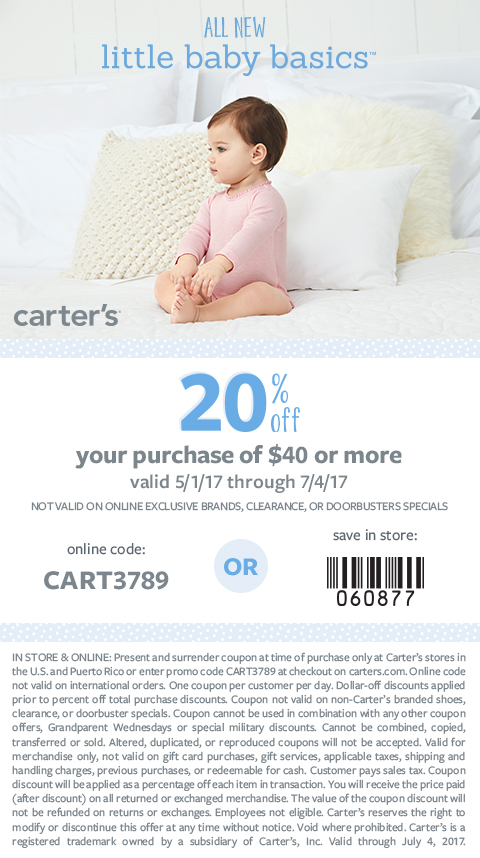 To find your nearest store, use this store locator.
Happy changing, mama friends!