Disclosure: This is a sponsored post written by me on behalf of Disney Junior. As always, all opinions are my own.
It's no secret that we love Disney Junior. This summer has been especially fun with the new episodes of our favorite shows every FRiYAY. One of our favorite new programs is Mickey and the Roadster Racers, and I especially love the fact that Mickey and friends are called The Happy Helpers. Disney Junior and shows like Mickey and the Roadster Racers allow me to continue the conversation of being a helper and teaching Charlotte about the power of doing good.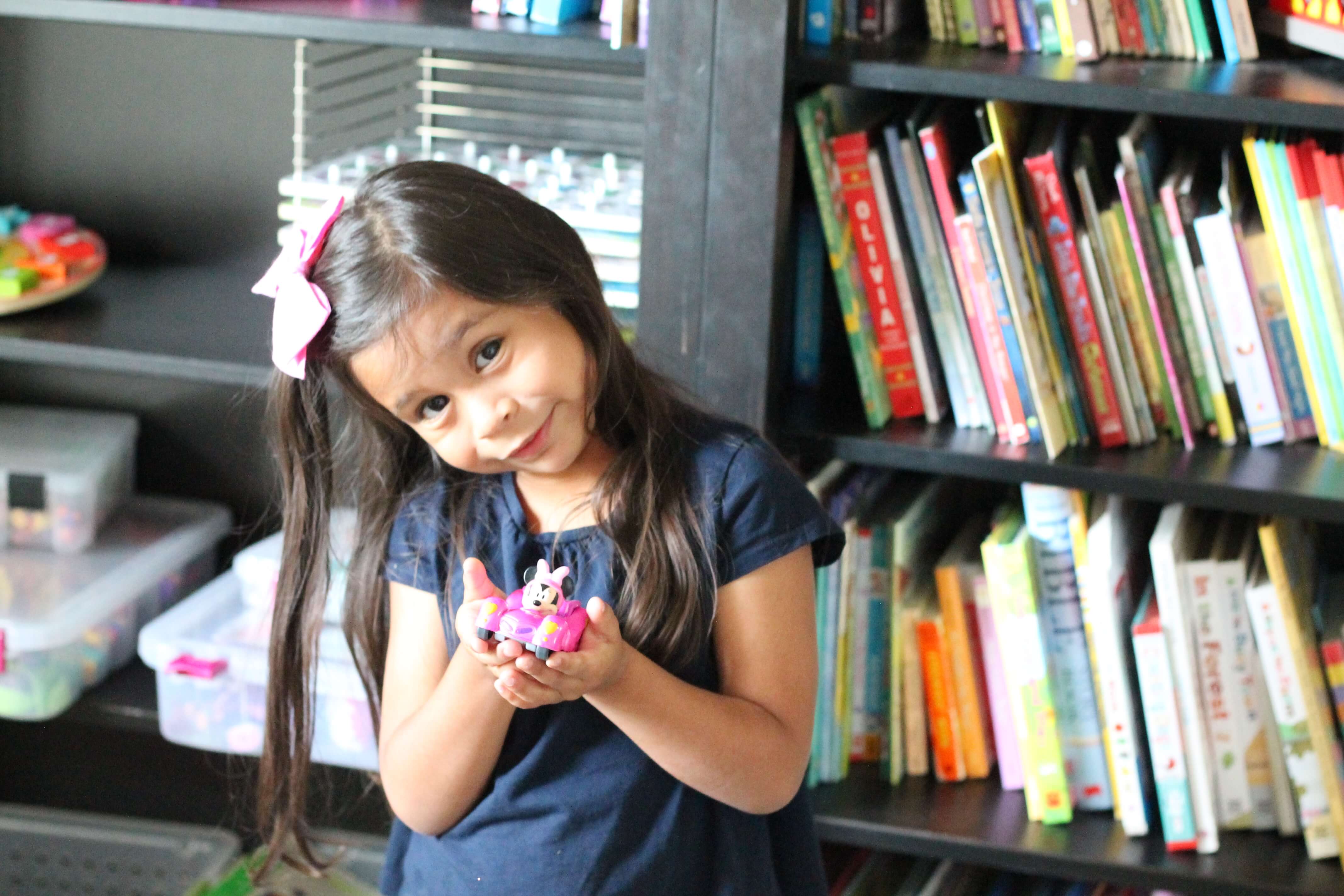 Teaching the Act of Service – Encouraging & Inspiring the Act of Doing Good
Teaching Charlotte about volunteering and helping the community is one of my big jobs as a parent. I don't think you can ever start volunteering too early. Here are just some of the benefits of teaching this concept at an early age:
The earlier you start, the easier it will be to become a lifelong habit.
They learn new skills and concepts and feel connected to the community through their actions.
They learn that they are important in the lives of others.
And most importantly that they have the "THE POWER OF DOING GOOD."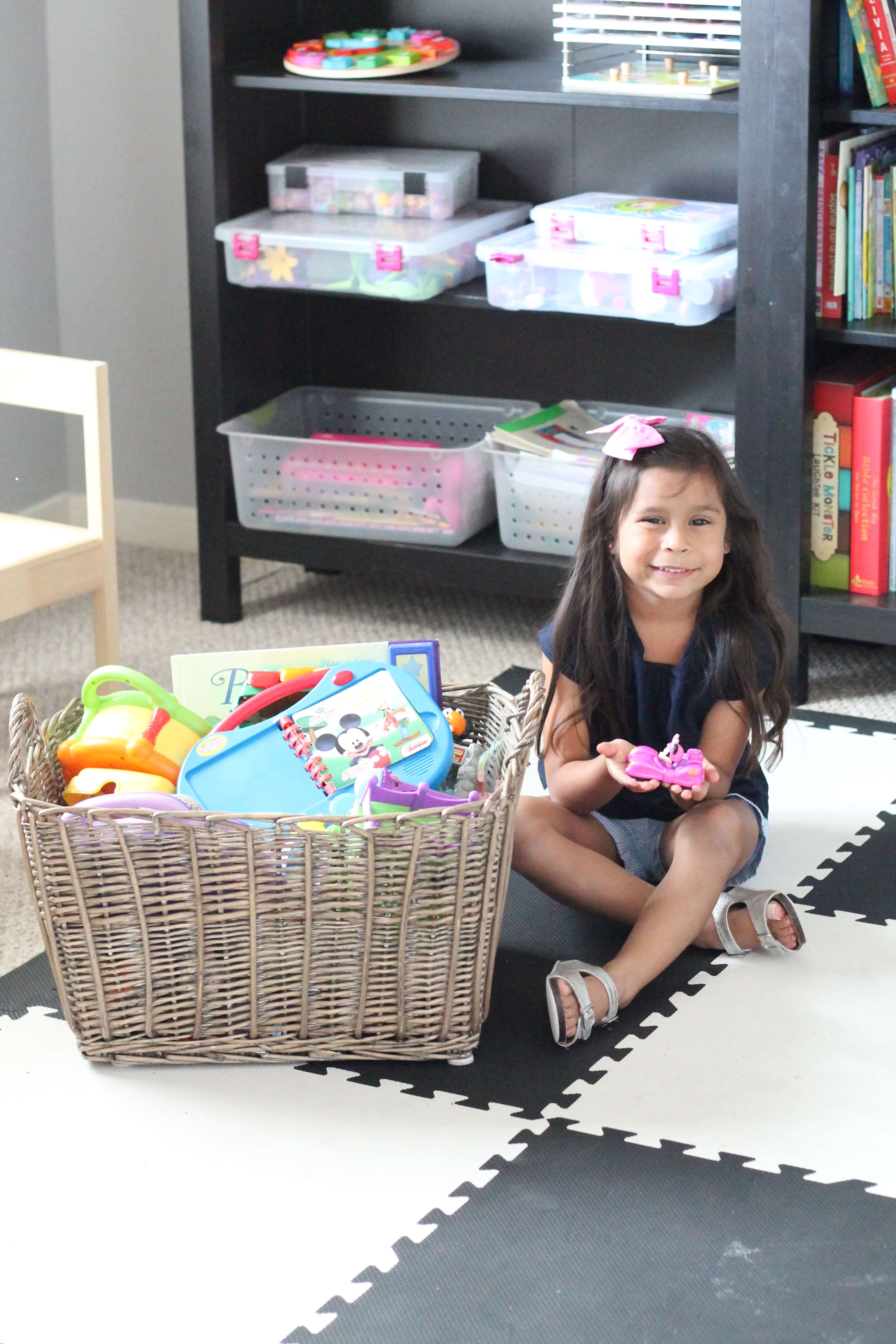 Strengthening Community
Small actions have a large impact. This is a huge life lesson for any age. I want both of my children to know how important it is to care for others and their community. You're probably already teaching them this through daily actions, so continue to build on what they're doing. They are already volunteering when they are:
helping unload groceries
reminding you to turn off the lights in the house
helping with baking
setting the table
helping take care of a family pet
sorting toys or clothes for an upcoming family trip
You can build off what your child loves to do and turn that into doing for others. Some ideas to be a happy helper in the community are:
Create posters to encourage acts of kindness and give them to family and friends
Bake cookies together to sell as a fundraiser for a local charity
Gather toys and clothes to donate to local charity
Shop together for toiletries and have your child sort them into bags for residents at a homeless shelter
Have your child play host to a new kid in the neighborhood or school
Since we are in the process of moving, I thought this was the perfect time to teach Charlotte about donating gently used toys to our local church's nursery. I had Charlotte sort a ton of her old toys into a basket, talking to her about giving to others.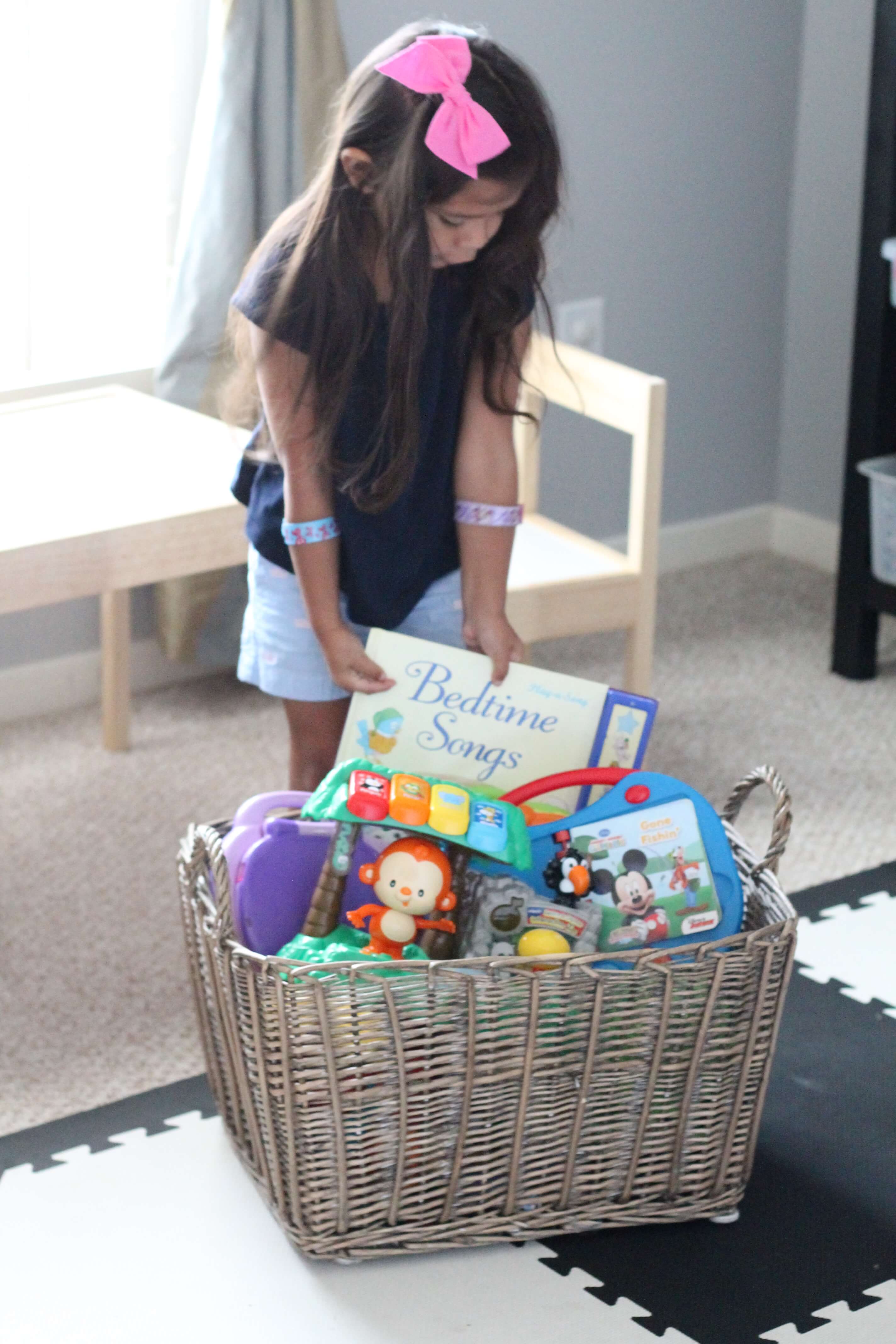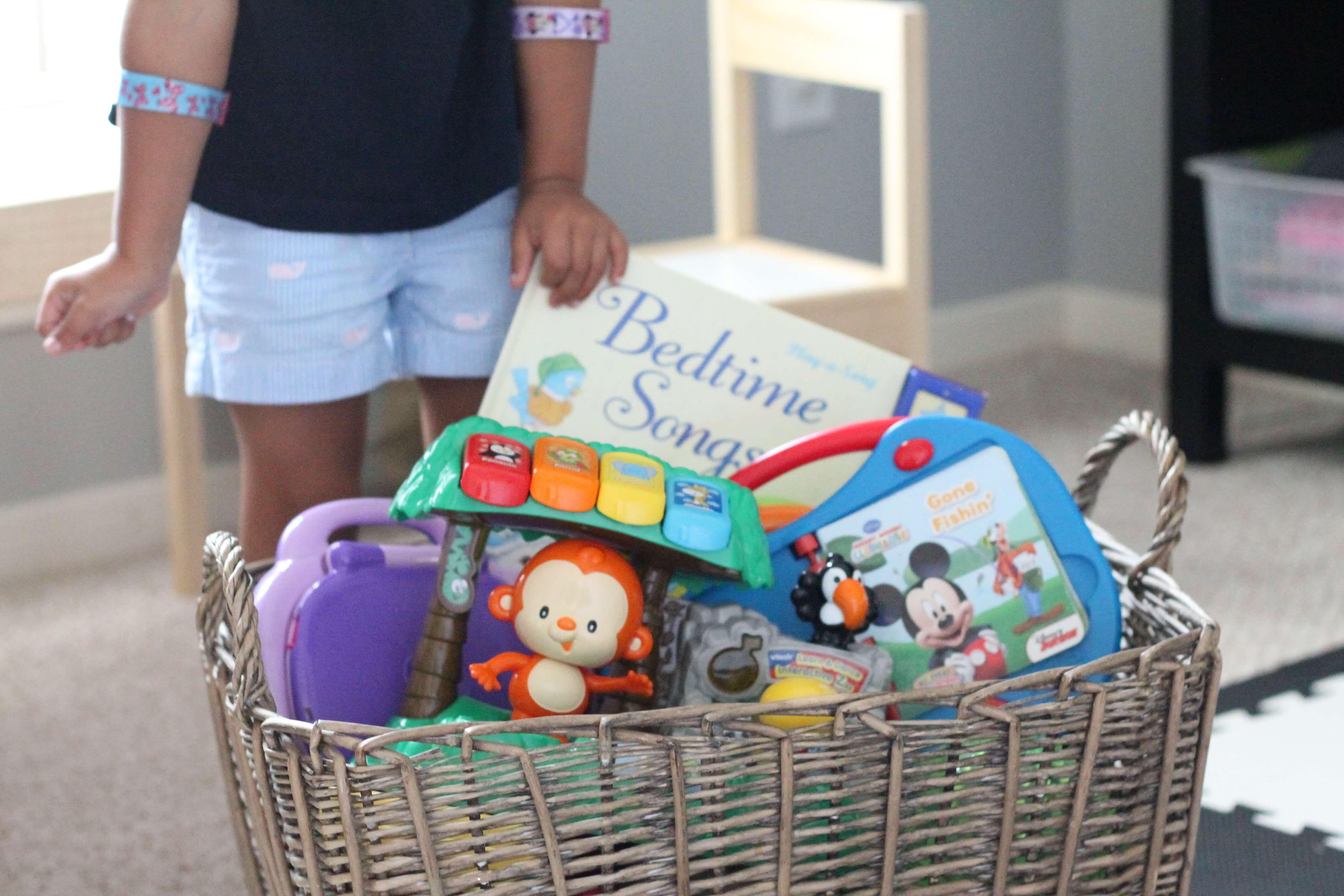 She was so excited to learn that her old toys would make a child super happy.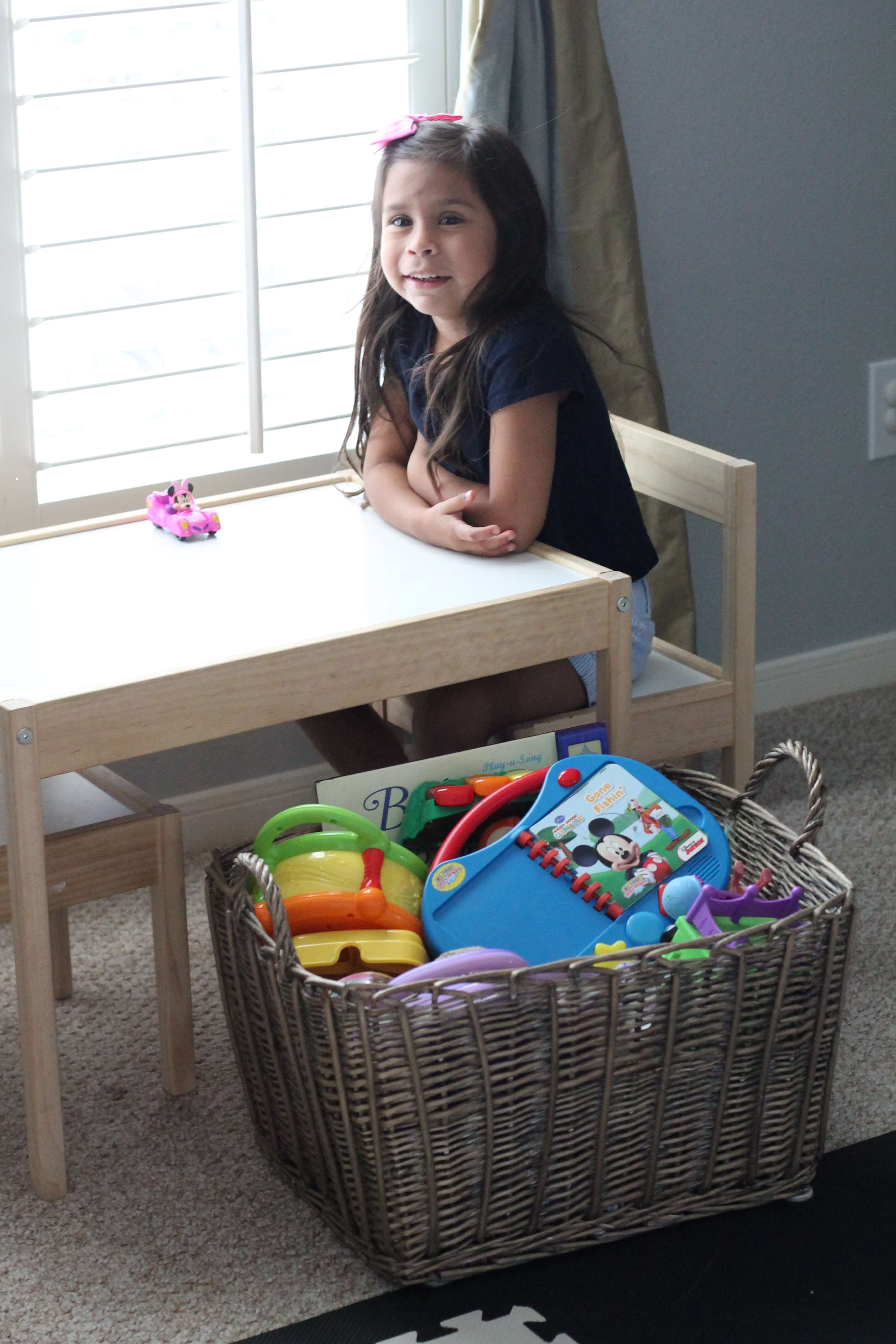 We'll be delivering the toys soon, and I can't wait to see her face light up when she is able to give to others.
---
Don't forget to catch all new episodes of our favorite shows on Disney Junior every FRiYAY morning. New episodes air first during the morning block (6 to 10am) on Disney Channel. Check your local listings for times and stay up to date on the Disney Junior Facebook page.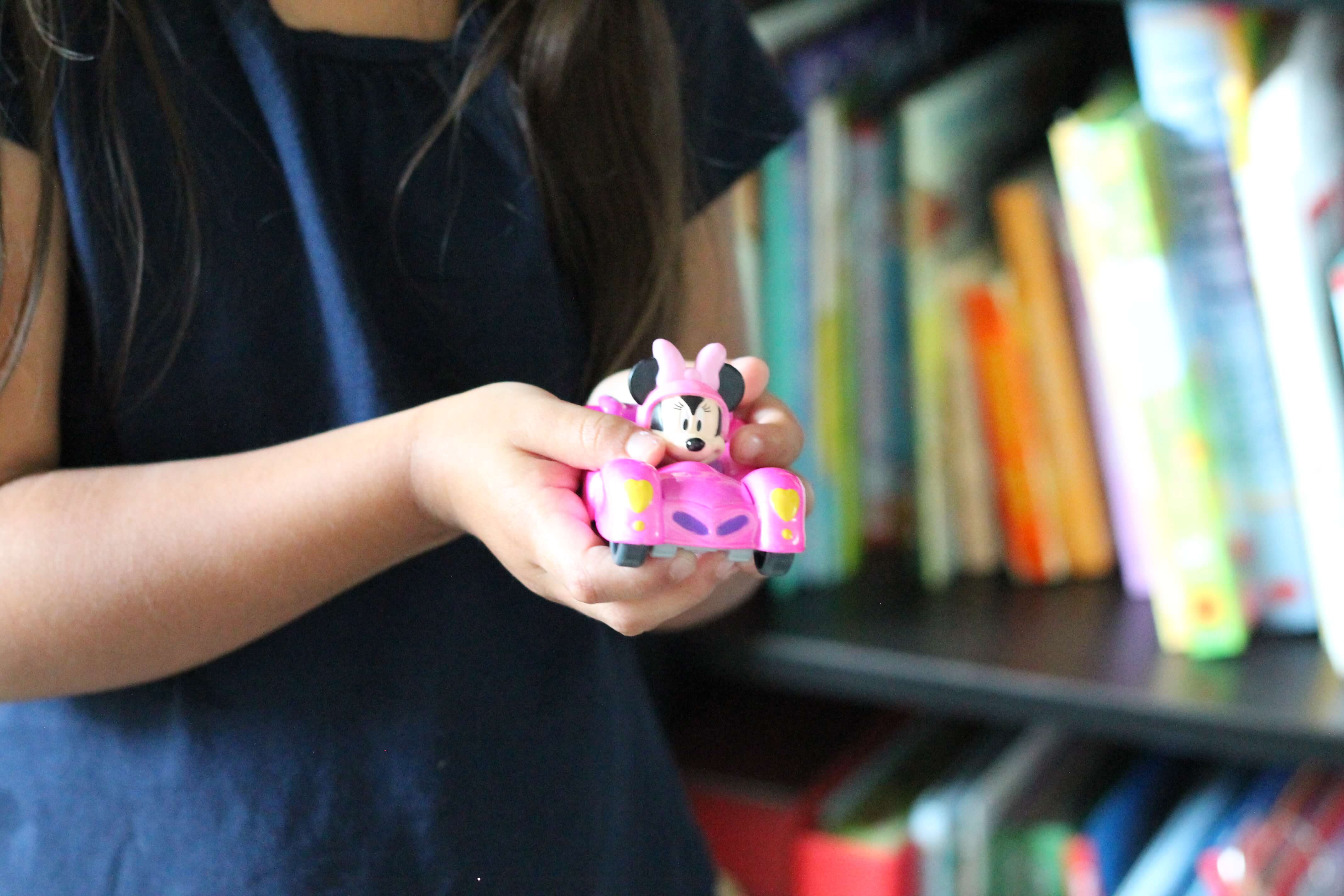 And most importantly, do forget the power of doing good!
Thanks again to Disney Junior for sponsoring today's post.