Hey friends! I hope y'all had an amazingly blessed Easter weekend. For He is Risen!
I saw this picture on Proverbs 31 Ministries Facebook page and had to share. It's beautiful and one of my favorite verses. Truth, people. Truth.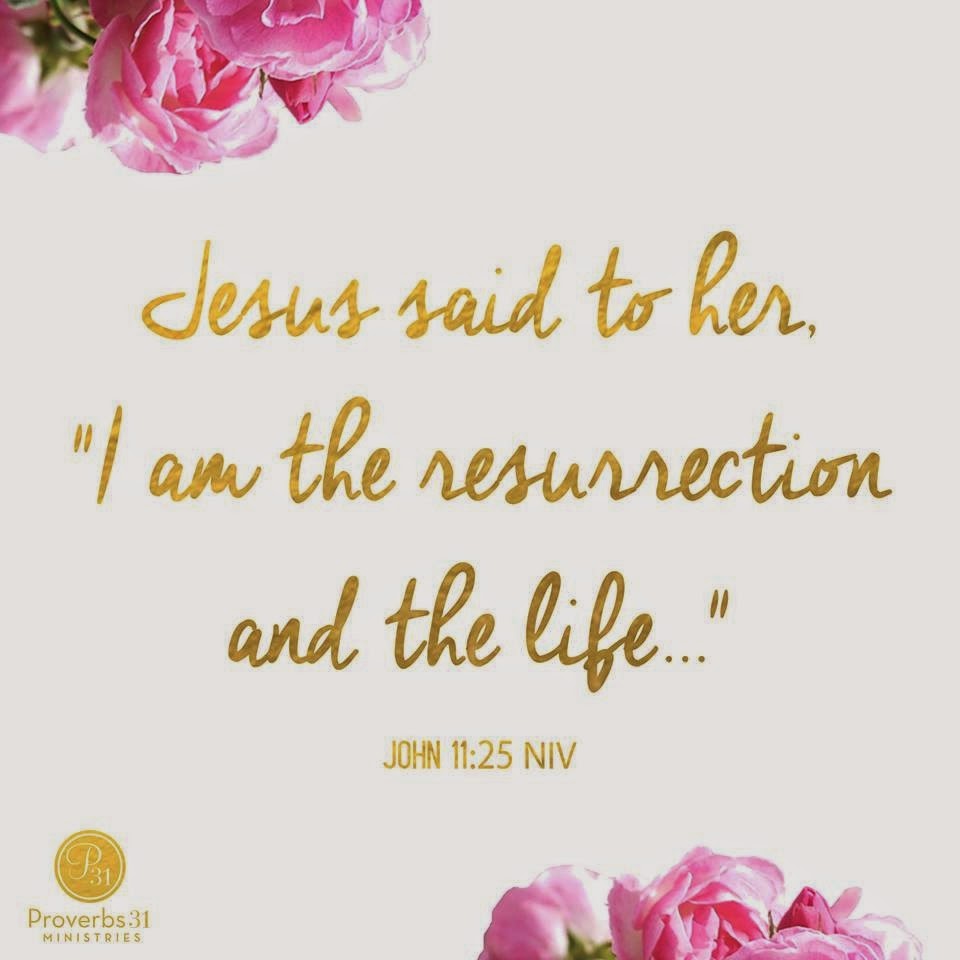 Photo: Proverbs 31 Ministries
We were super busy with a trip to the hometown. We left Thursday night and braved Houston rush-hour, which turned our two-hour trip into a three-hour tour. Because we're that family. However, it was an amazing weekend with friends and family, celebrating the love that Christ has for us and in turn the love we have for each other.
Here's our weekend rewind…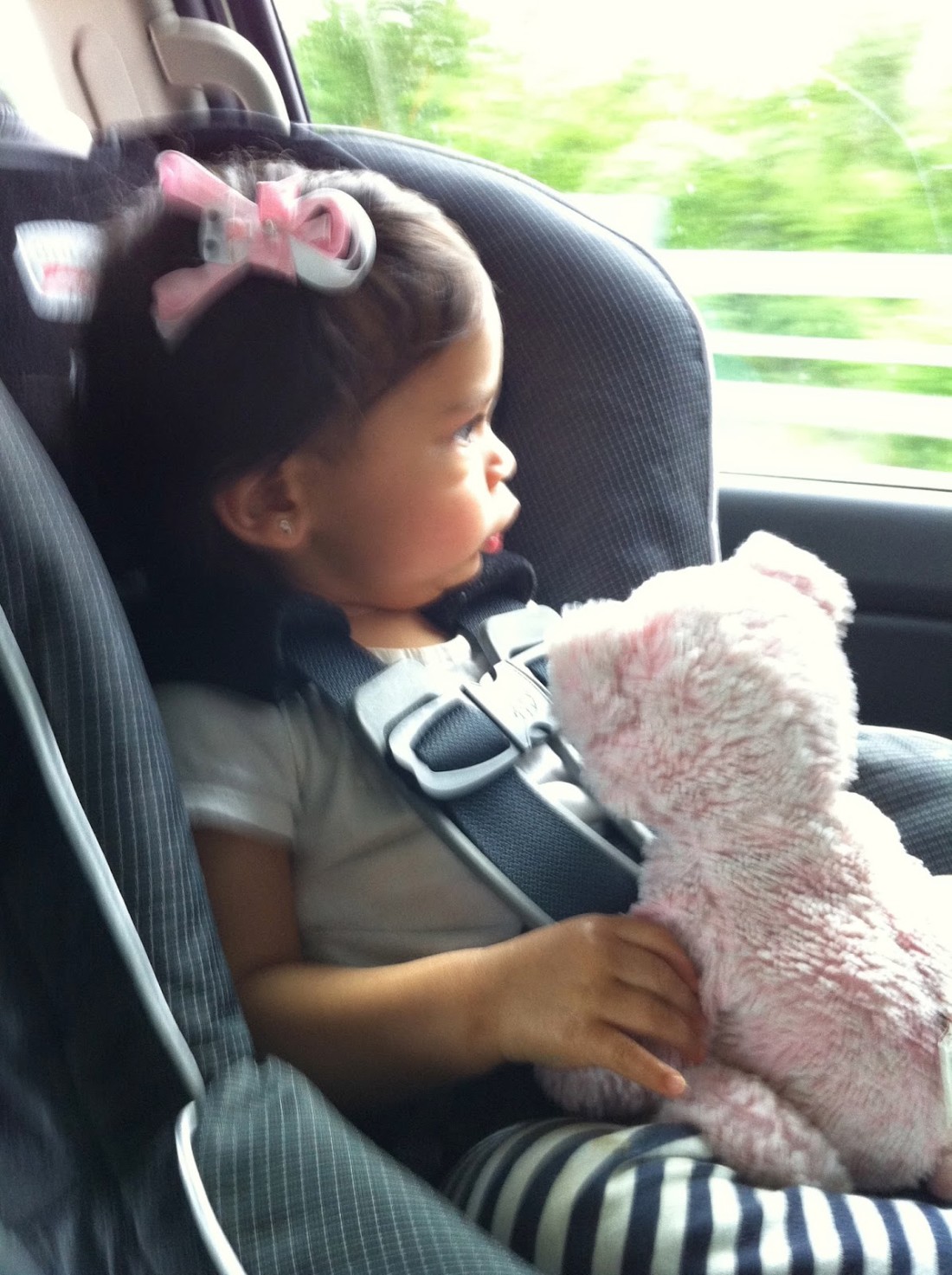 Roadtrip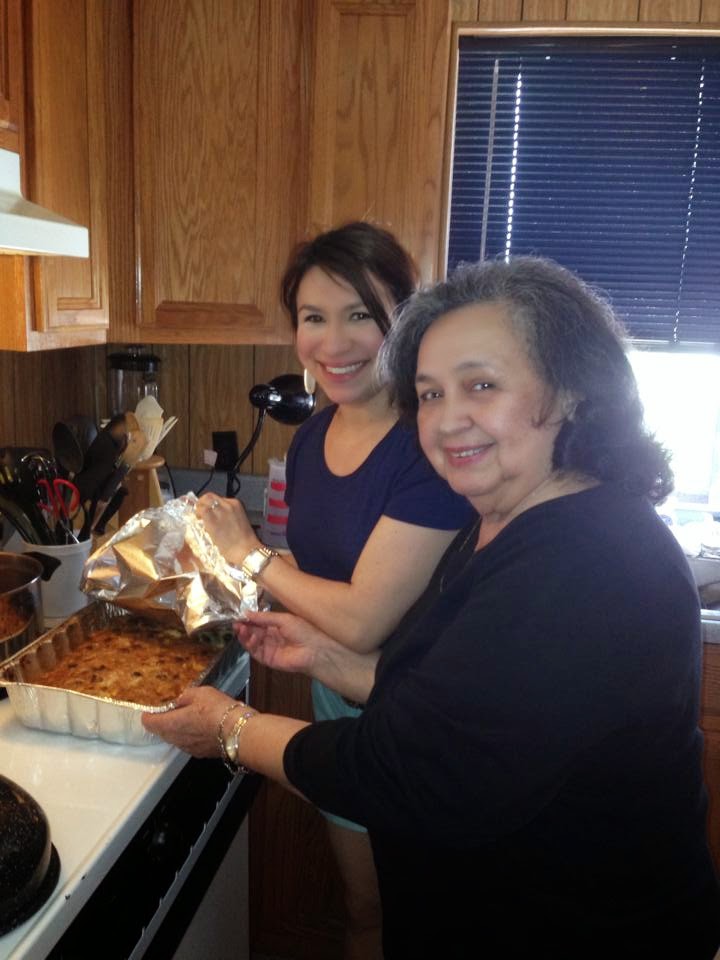 Capirotada time: a Good Friday tradition. My Momo makes it every year on this special day, and I love helping her make it. We had the best time catching up and spending time together. Our family loves the stuff! Now Charlotte loves it, too.
(Capirotada is a traditional Mexican bread pudding, usually eaten during Lent.)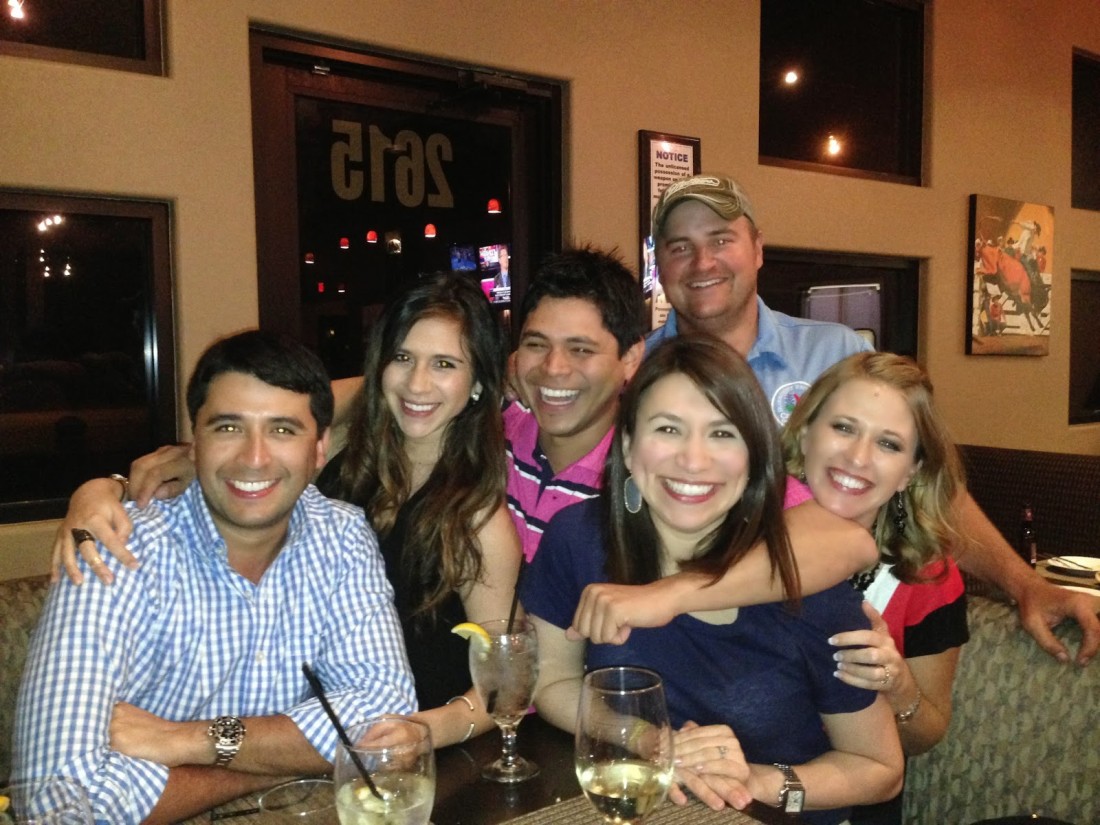 One thing I love about going home is that we have plenty of trusted babysitters. MJ and I don't go out if someone from our family (or a very close family friend) isn't available to watch Charlotte. So going home gives us a chance to spend some baby-free time with friends and to get out and about. I loved that I was able to spend some time with my BFF. The BFF's hub, my cousin, my sister, and my hubs…we are quite the crew.
Saturday and Sunday was spent with family. It was a beautiful weekend!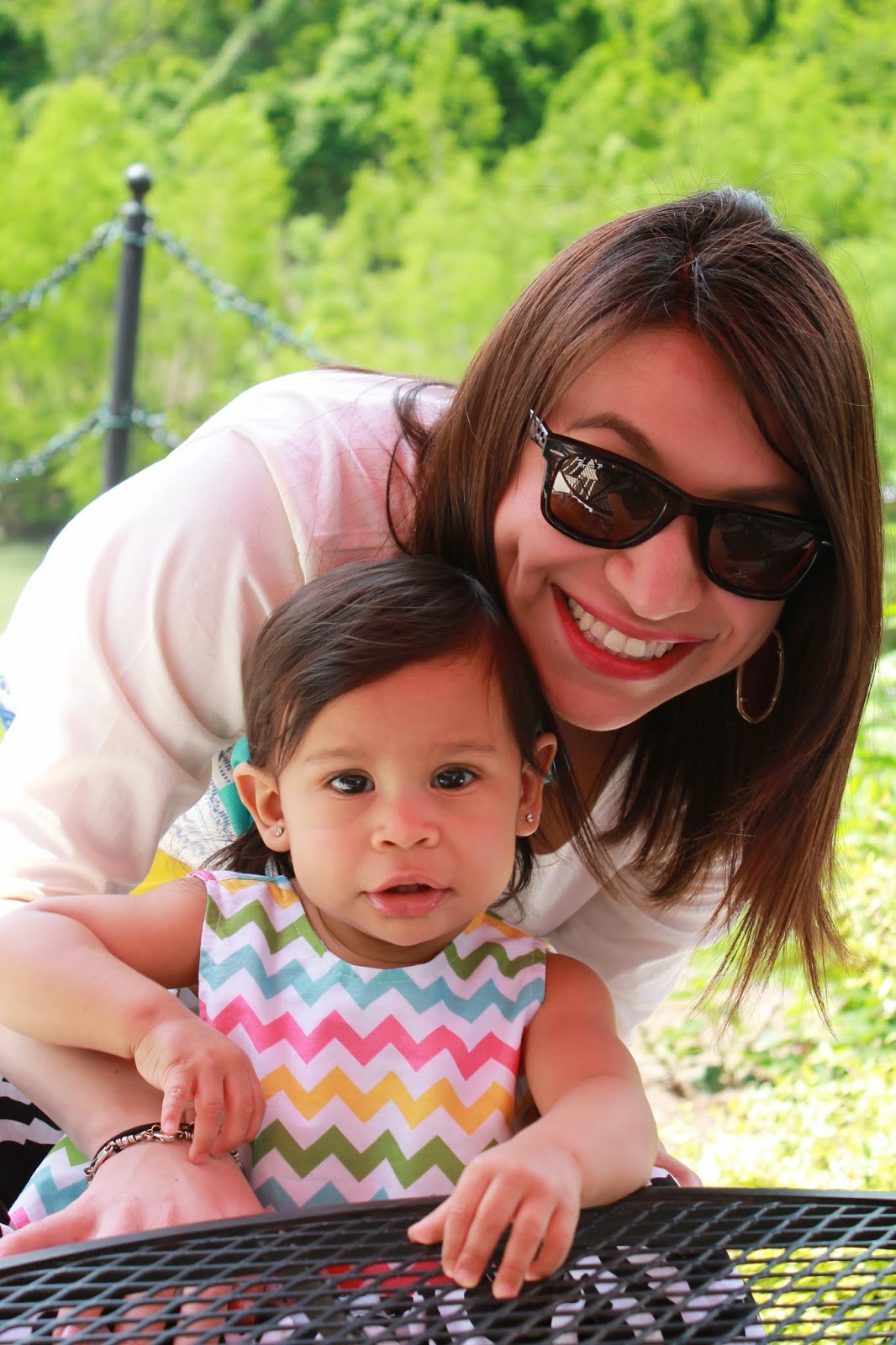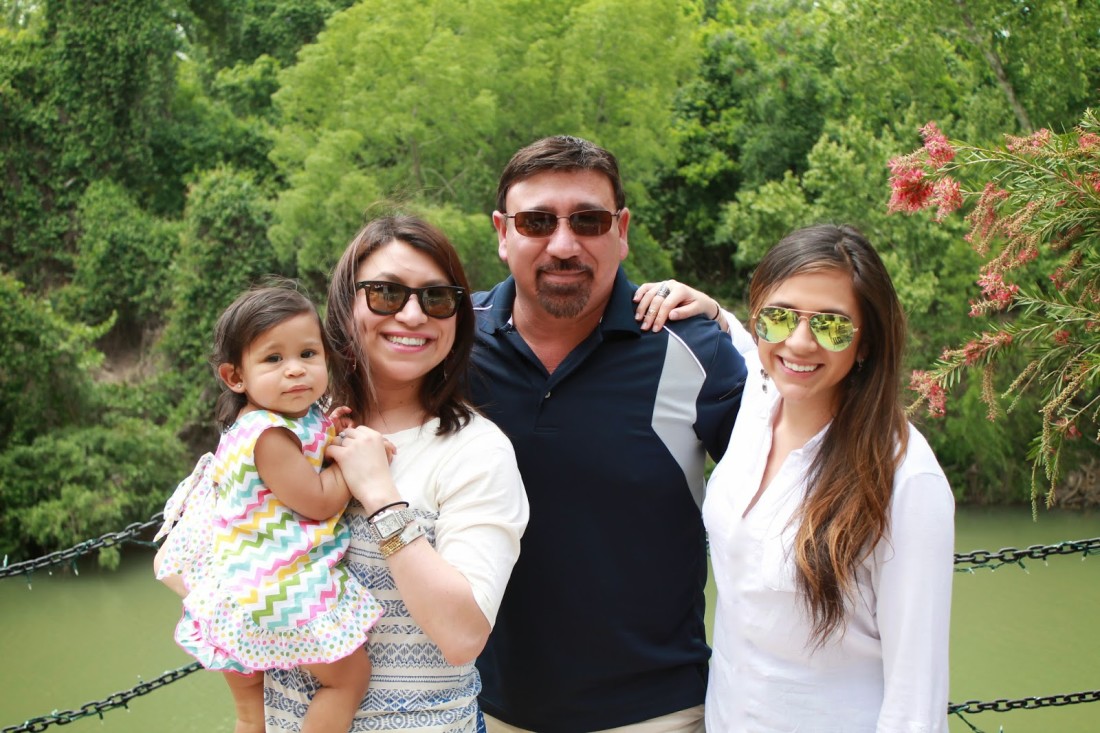 lunch with my dad, Charlotte's Pawpaw
Easter fun, after a beautiful mass (and a quick nap and outfit change for Charlotte)…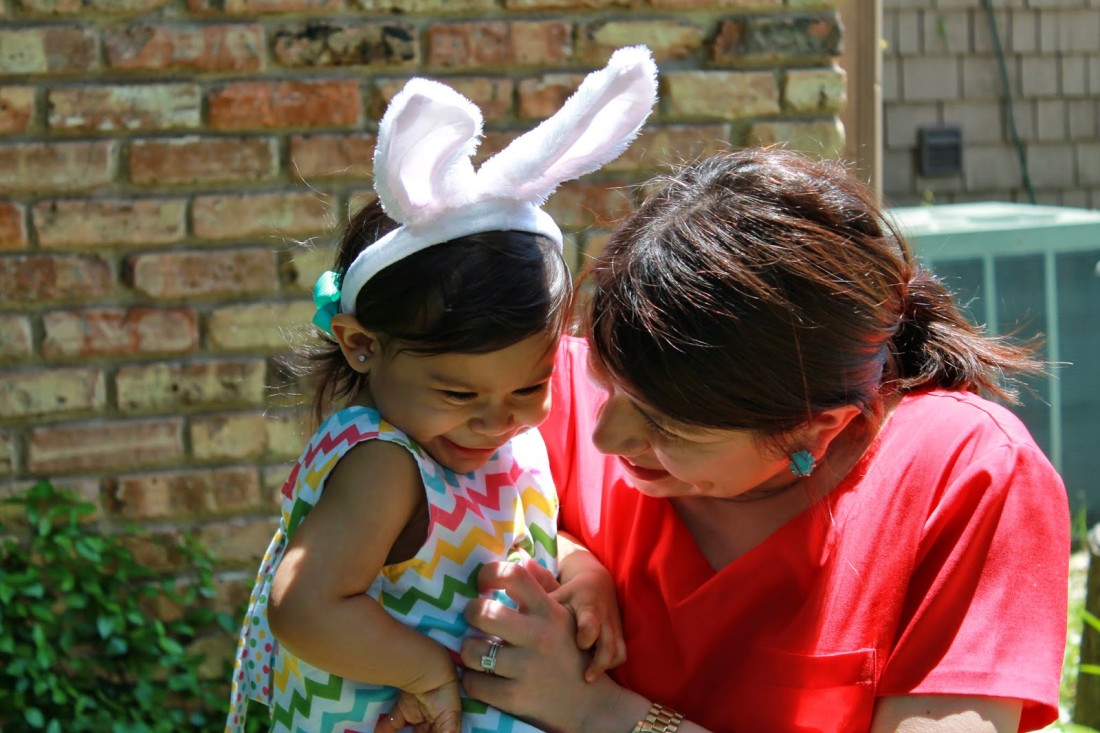 my little bunny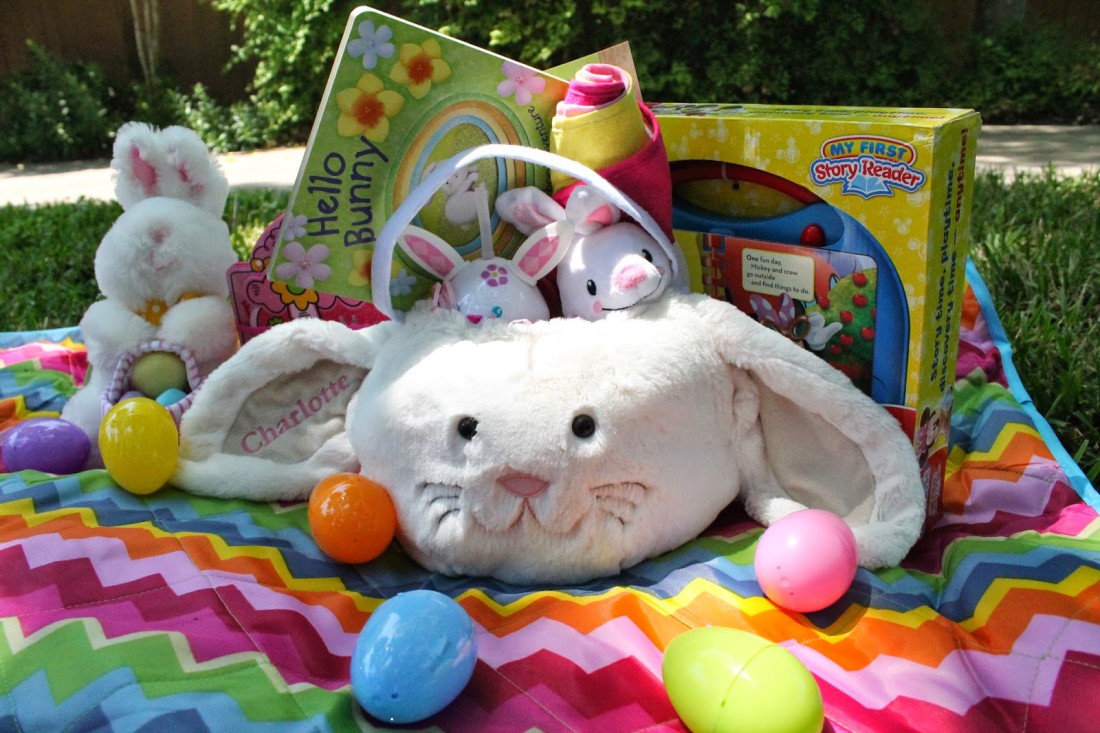 Charlotte's Easter basket. Clearly, I need to get a bigger basket for next year.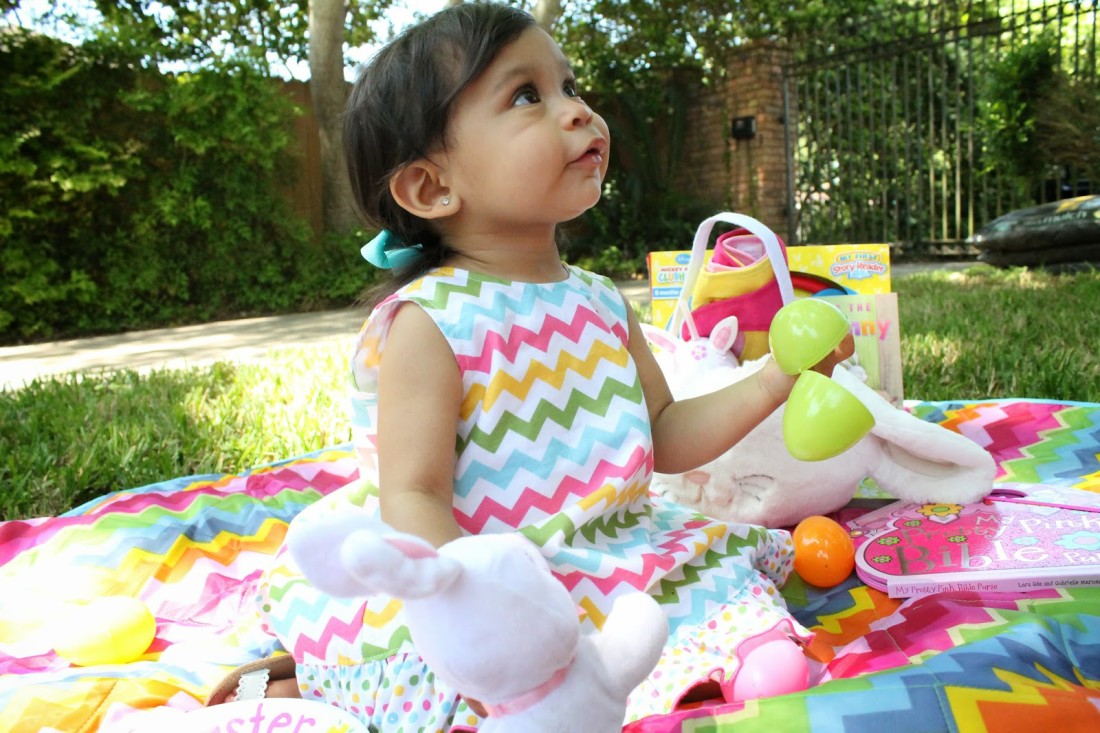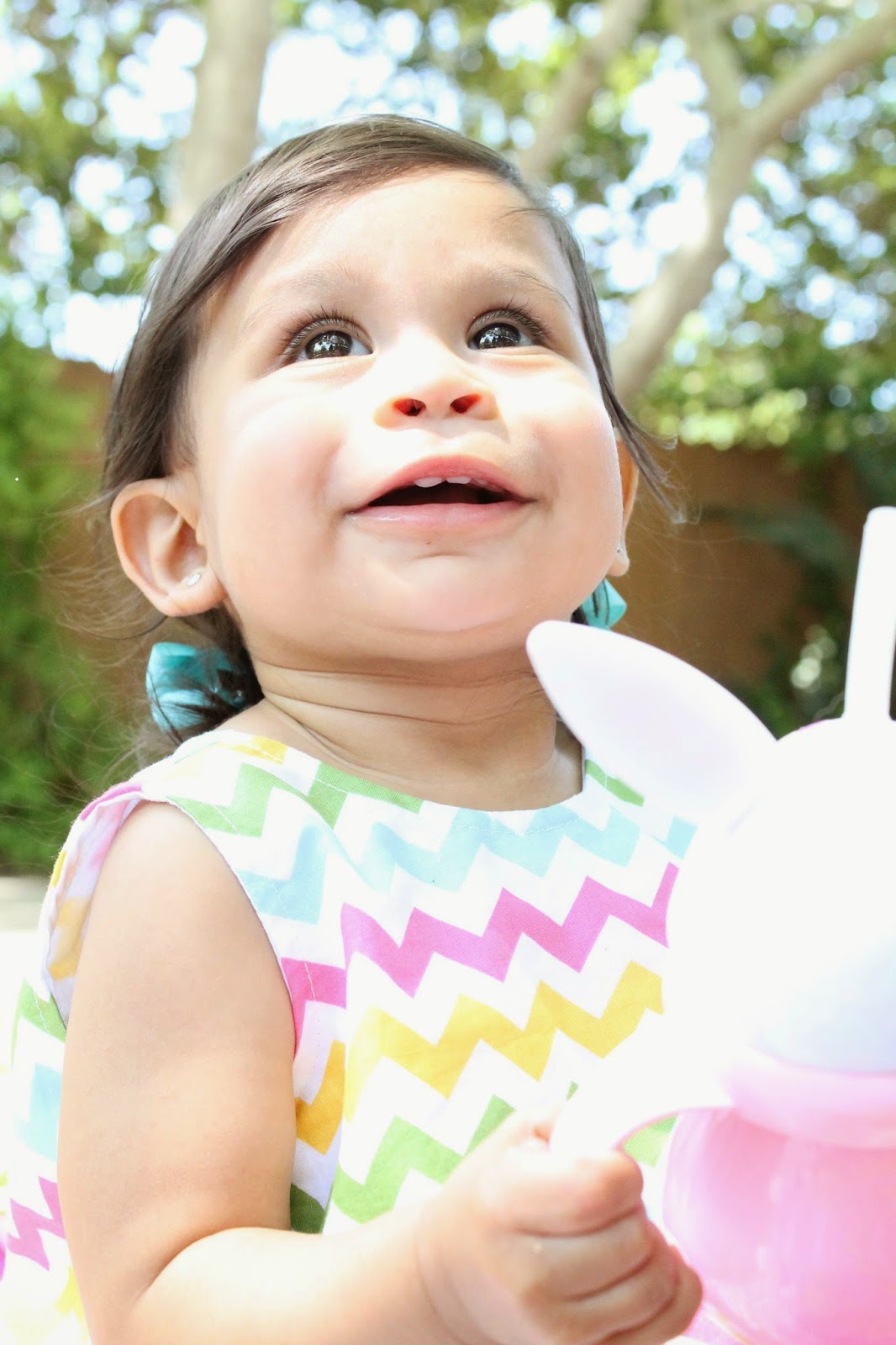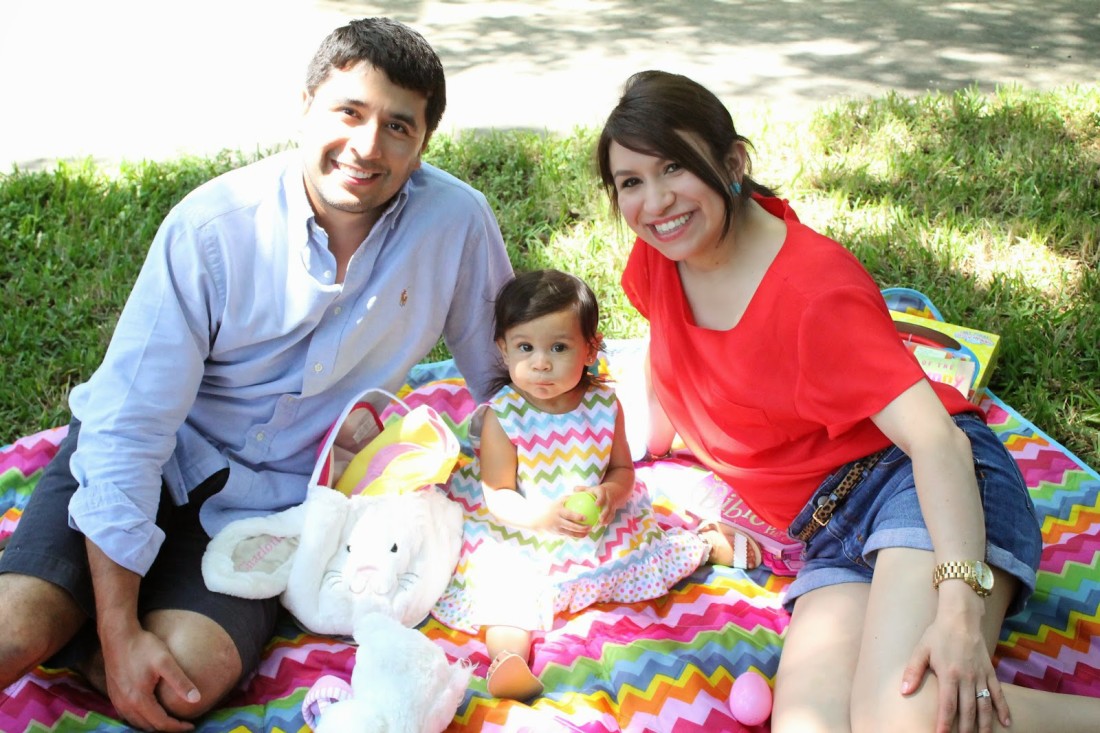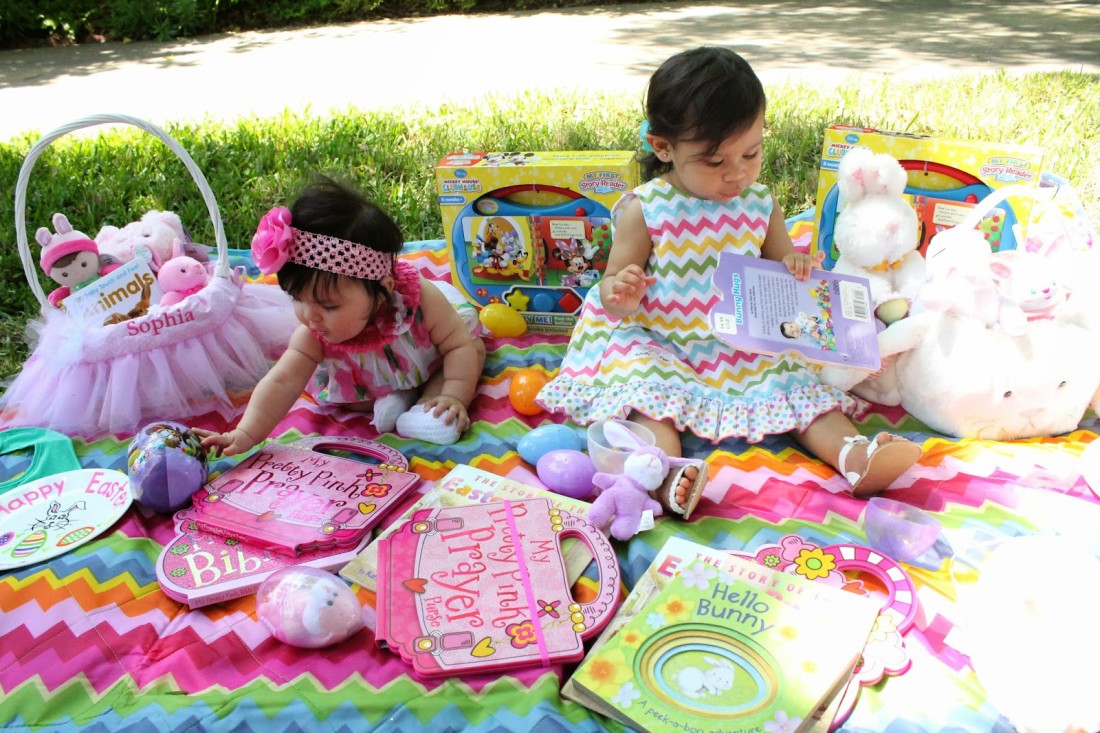 Charlotte hanging out with her second cousin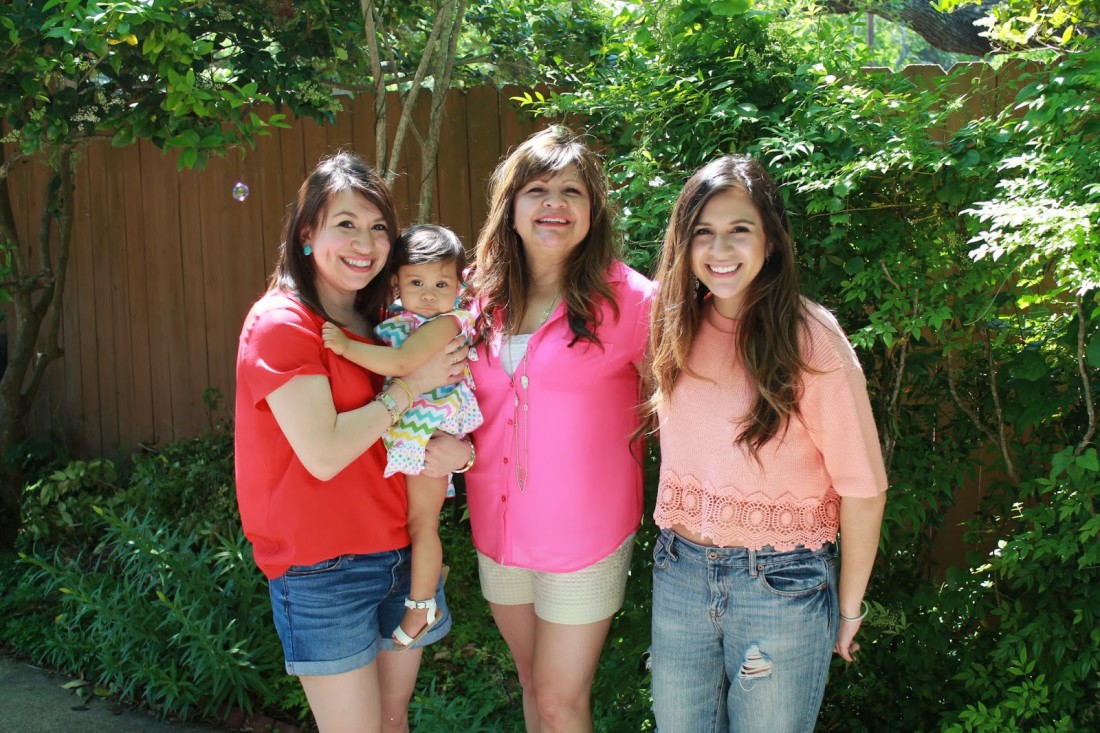 My mom and sister
Charlotte is very fortunate to have her great-grandparents still around to show her so much love. All of us grandkids were finally all together, so we made sure to get some pics with my Momo and Popo. I love my cousins.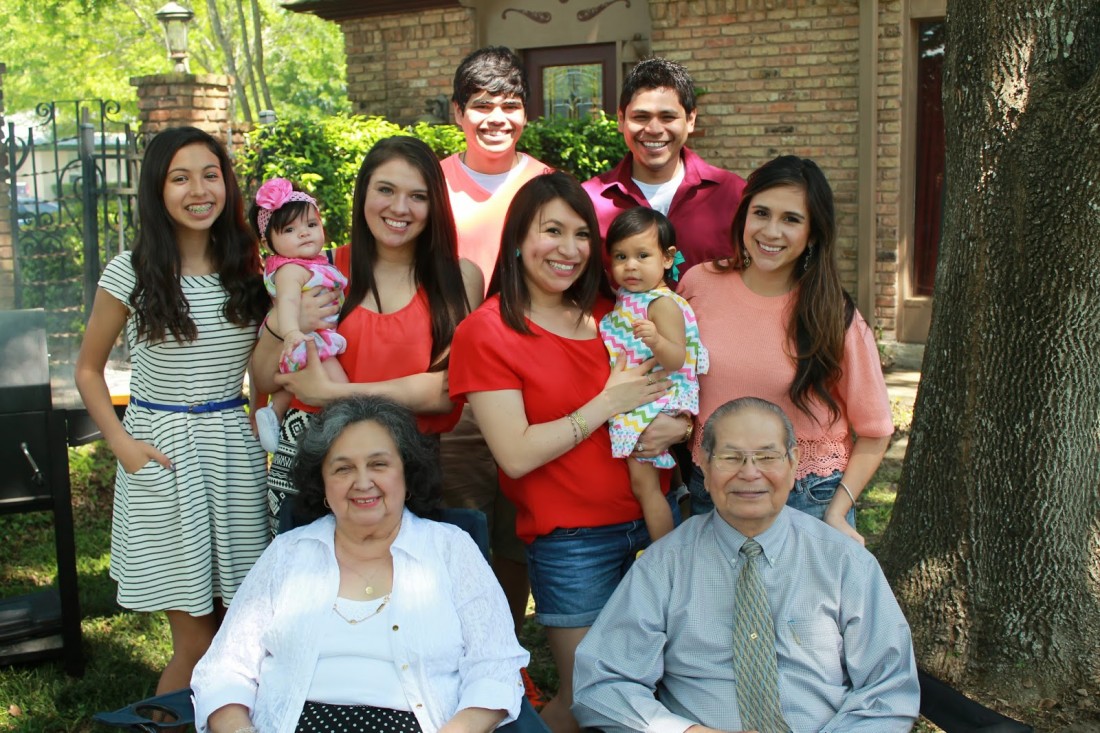 All the grandkids and great-grandkids
4 generations
Easter weekend turned out to be just gorgeous in every way possible. I love that the older Charlotte gets, the more fun she is having with holidays.
What are some of your favorite Easter memories?