I'm over at Houston Mom's Blog today for my inaugural post as a contributor. If you're a fellow stay-at-home mom, you'll want to read this one. And if you just want to laugh, you'll want to read this one.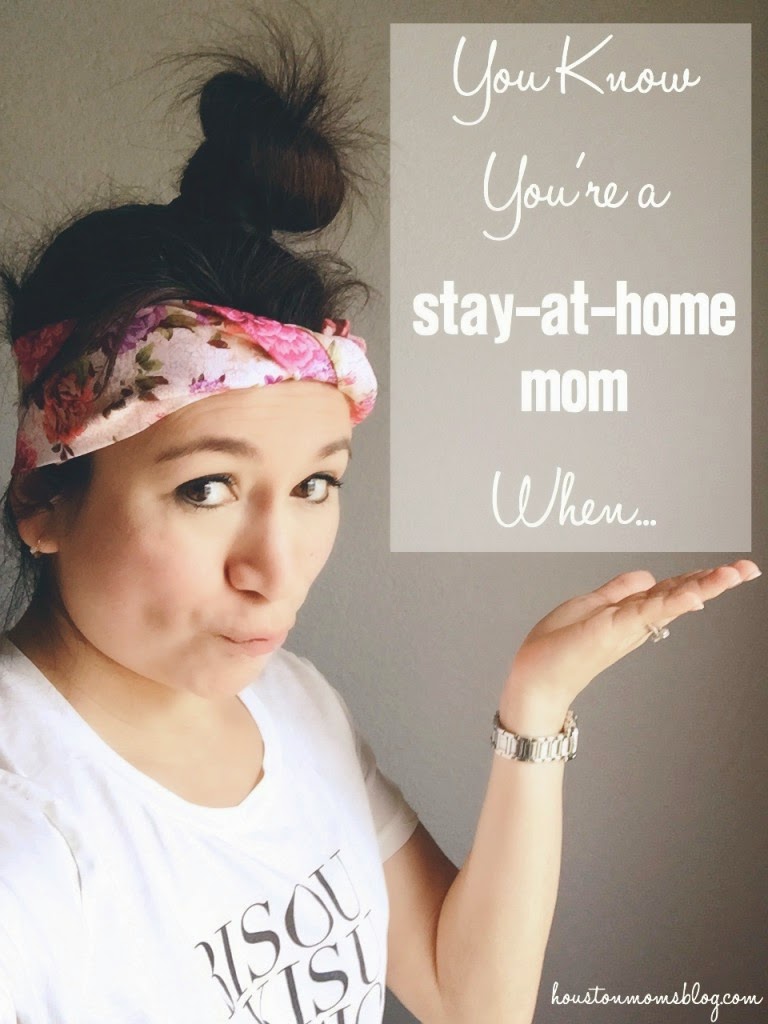 Because sometimes I can be a little bit funny. ;)
Here's an teeny tiny excerpt:
You know you're a stay-at-home mom when…


…your alarm clock is your baby monitor, even after he/she learns to sleep through the night.


…putting on real clothes means changing into yoga pants or leggings. Leggings are pants inside the home.


…grocery shopping alone is like a mini-vacay. And a trip to the dentist sans child is like a trip to the spa.


…your coffee gets reheated about five times throughout the day, only to become an iced latte at around nap o'clock. "The cold never bothered me anyway."
To read the full article, you can find it HERE.
See you there, peeps!
Let's keep in touch…